Fall is officially here. Are you ready to welcome it and leave the hot summer days back? Fall may not be as sunny and shining as summer is, but it is definitely magical. It is one of the most favorite fashion seasons for many fashionistas. People just get crazy for all those fall fashion color trends such as neutrals and gold shades it brings to all of us. And, based on the runways fall 2020 fashion palette is painted in essential neutrals, soft pinks, and asphalt greys, as well as the timeless and never going out of fashion: head-to-toe black.
Just before the runways have gotten the chance to present the fall fashion color trends for 2020, the Pantone Color Institute had already identified the colors that are going to mark fall 2020. "The color palette for fall/winter 2020 highlights our desire for versatile, timeless color—reflecting a less-is-more mindset," says  Leatrice Eiseman, executive director of the Pantone Color Institute, "colors whose timelessness and versatility convey a level of functionality and at the same time lend themselves to unique color statements that stand out."
That means not to expect to see an all-neutral palette all around. Instead, Pantone is highlighting a variety of colors ranging from rich and deep burgundy hues to asphalt grey and unexpected pops of orange and sultry red. Scroll down to see the biggest fall fashion color trends for 2020 that we are going to see everywhere around us. Hurry up to fill your wardrobe with the ones that please you the most. Shop for statement coats, statement jewelry, and must-haves for cold days and falling temperatures. Just don't forget the rule we mentioned before: in fall 2020 less is definitely more!
Bright orange
There is nothing screaming fall more than burnt orange does.  Fall clothing color trends for this season bring a brighter shade of orange. No matter the shade, orange is a vibrant color noteworthy for the fall. It is a powerful color almost as the red is, so this fall 2020 dare to express power and vibrant vibes wearing bright orange.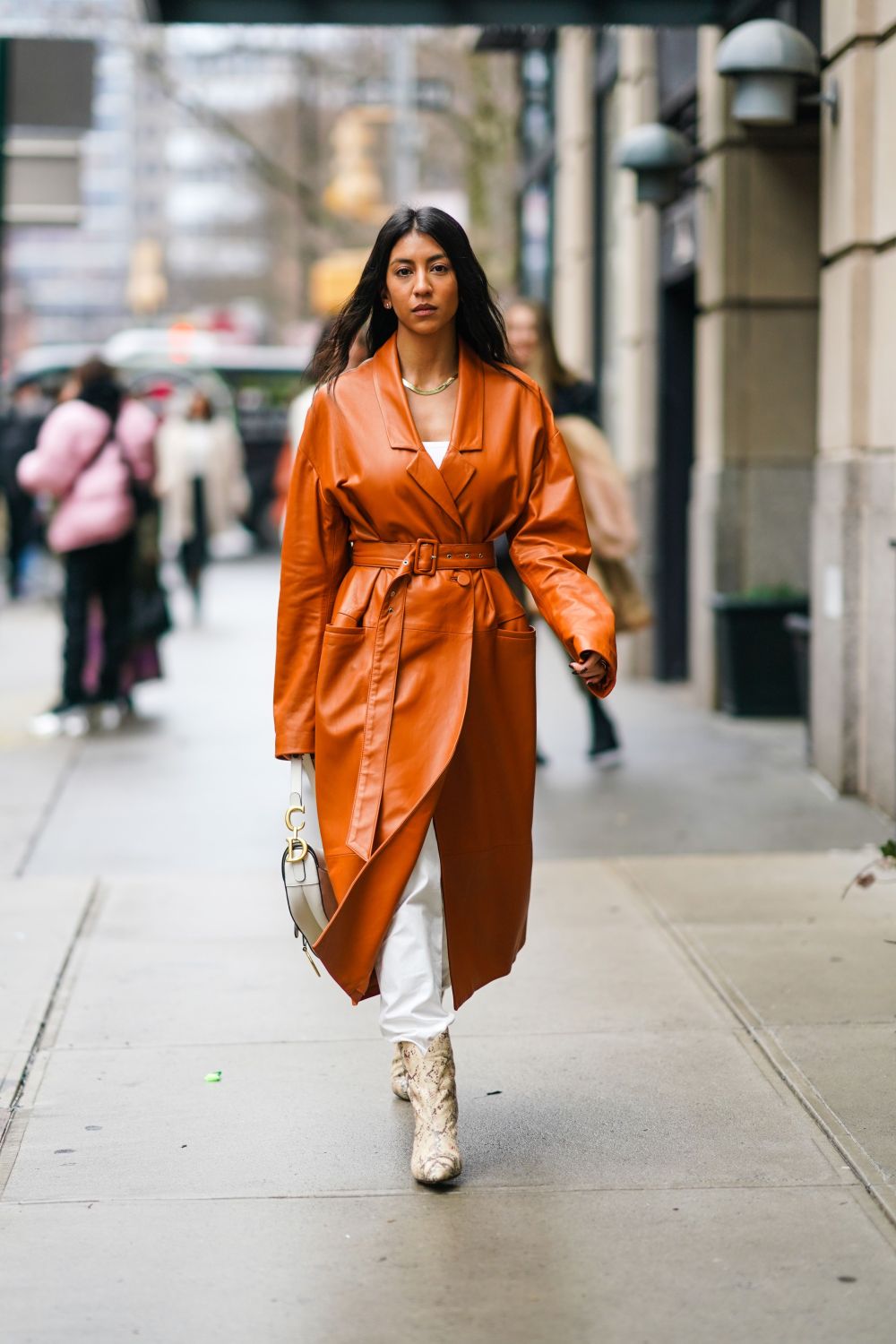 source 
Yellow
Definitely one of the most unexpected colors for fall is yellow. It refers to brightness, sunny moments, and hot days, but some shades of it gained all adoration for fall once they were seen on Fall/Winter 2020 Fashion Week. Shades such as soft butter yellow and sorbet-like yellow-orange are definitely a big hit for this season. You can see them on runways since Molly Goddard displayed the hue in the soft buttery shade.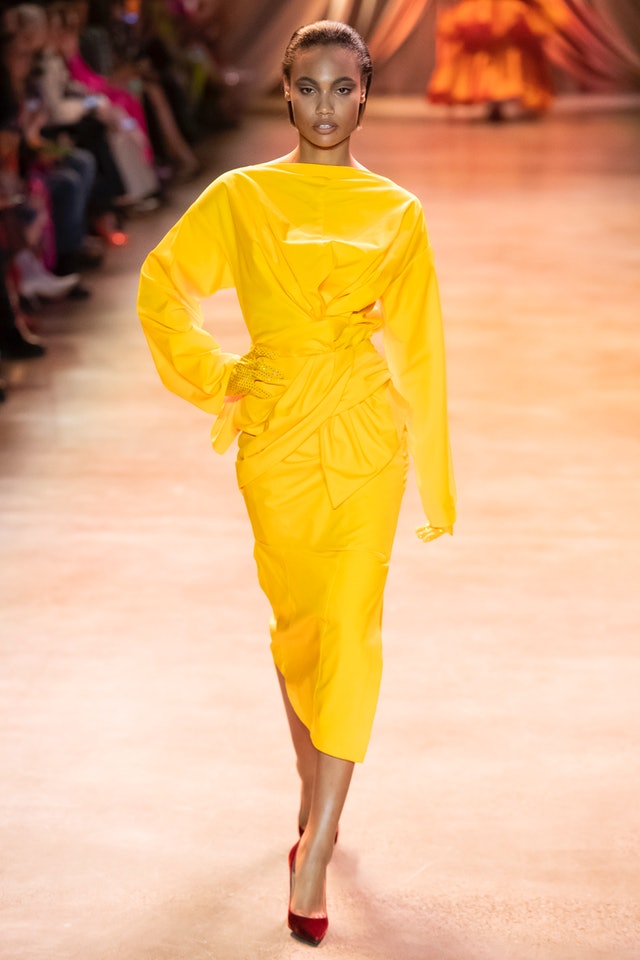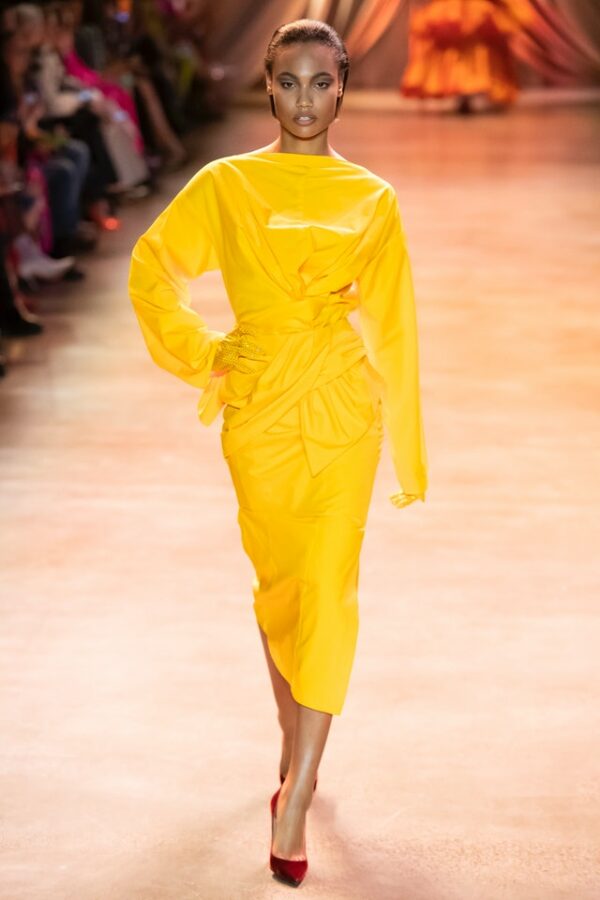 source
Magenta purple
The shade many women fall in love since the last year is still continuing to take breaths- the vibrant, bold, and hypnotic magenta purple.  Presented in many different shades lilac or magenta-purple is one of the biggest runaway hit in the past and it is still now, in fall/winter 2020 fashion.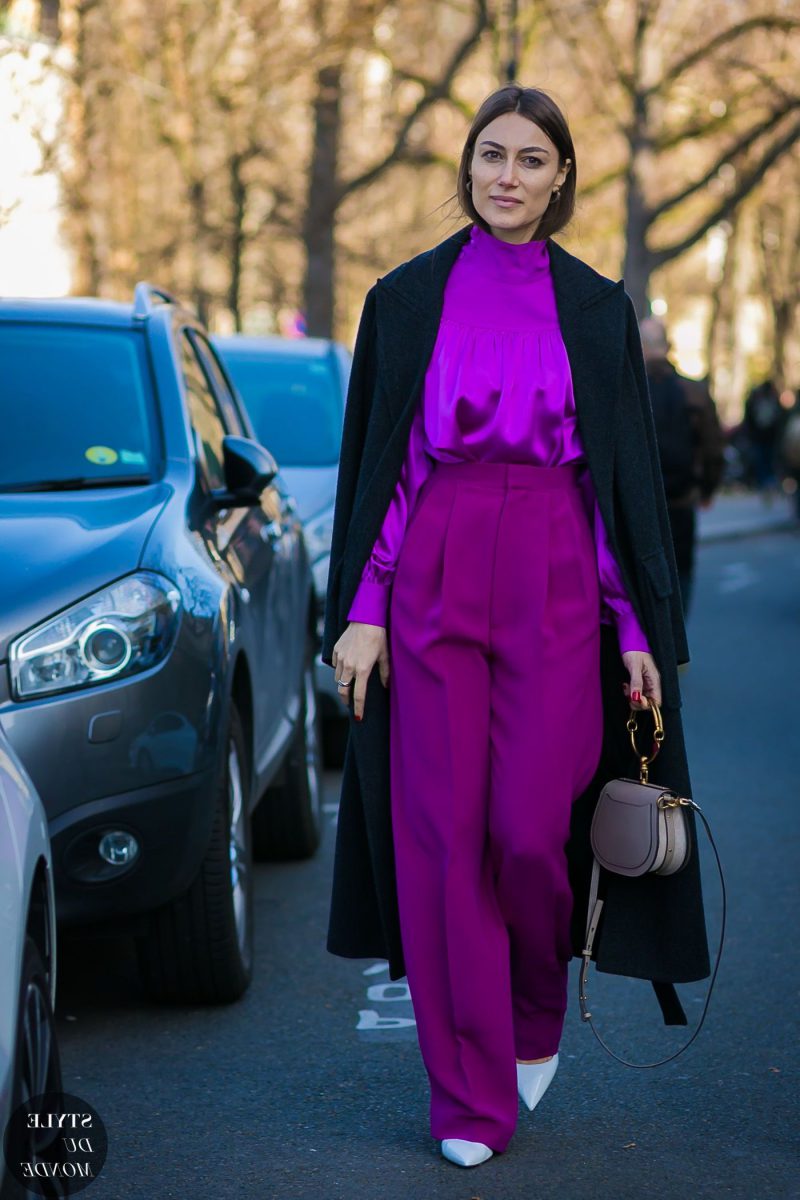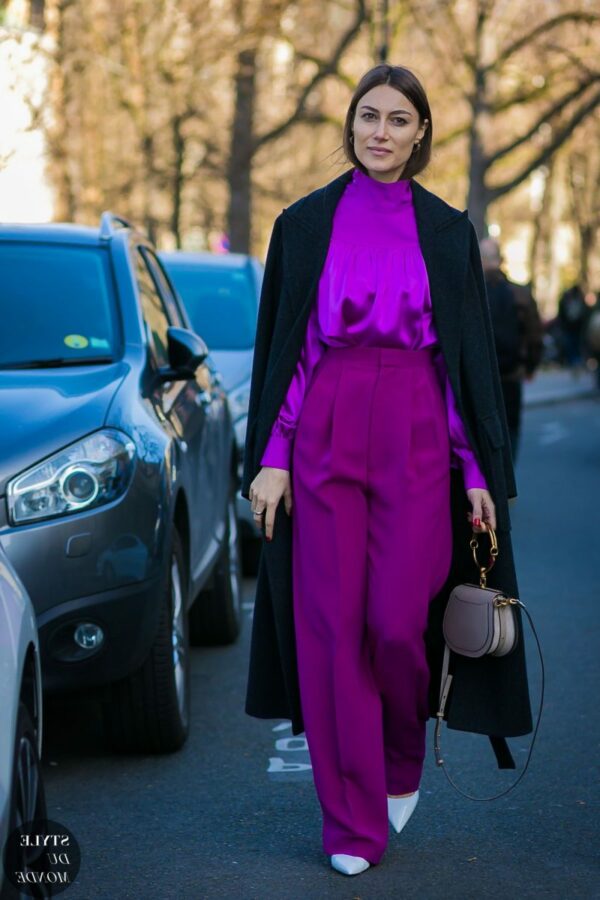 source
Head-to-toe black
There is nothing else presenting good taste and high fashion than a monochromatic head–to–toe black outfit does. Eternal elegance, non-doubtable sophistication, an all-black outfit is all you need when you want to express your high couture taste and knowledge. There is no season bad to wear all-black outfits but believe me, there is no better season to do it than fall.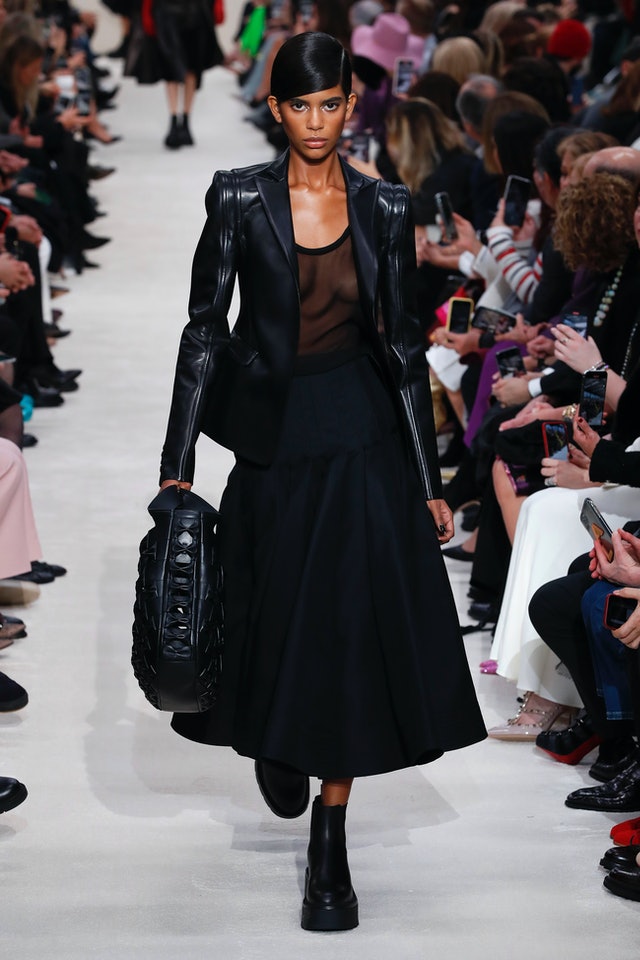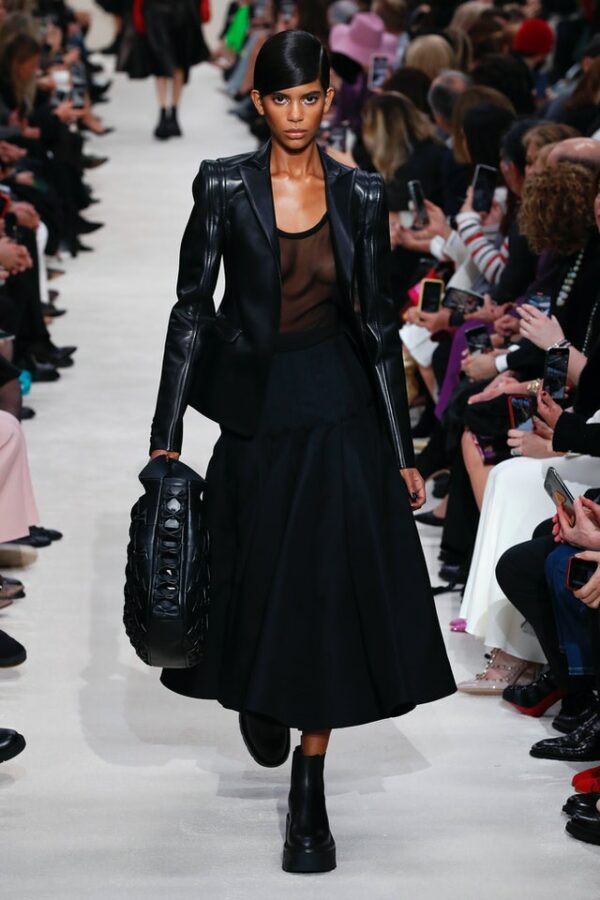 source
Ultramarine green
Ultramarine green is some shade between blue-green and emerald green. And it is one of the most favorites for fall 2020. People simply adore its vibrant energy, so don't be surprised to see it everywhere around you this fall.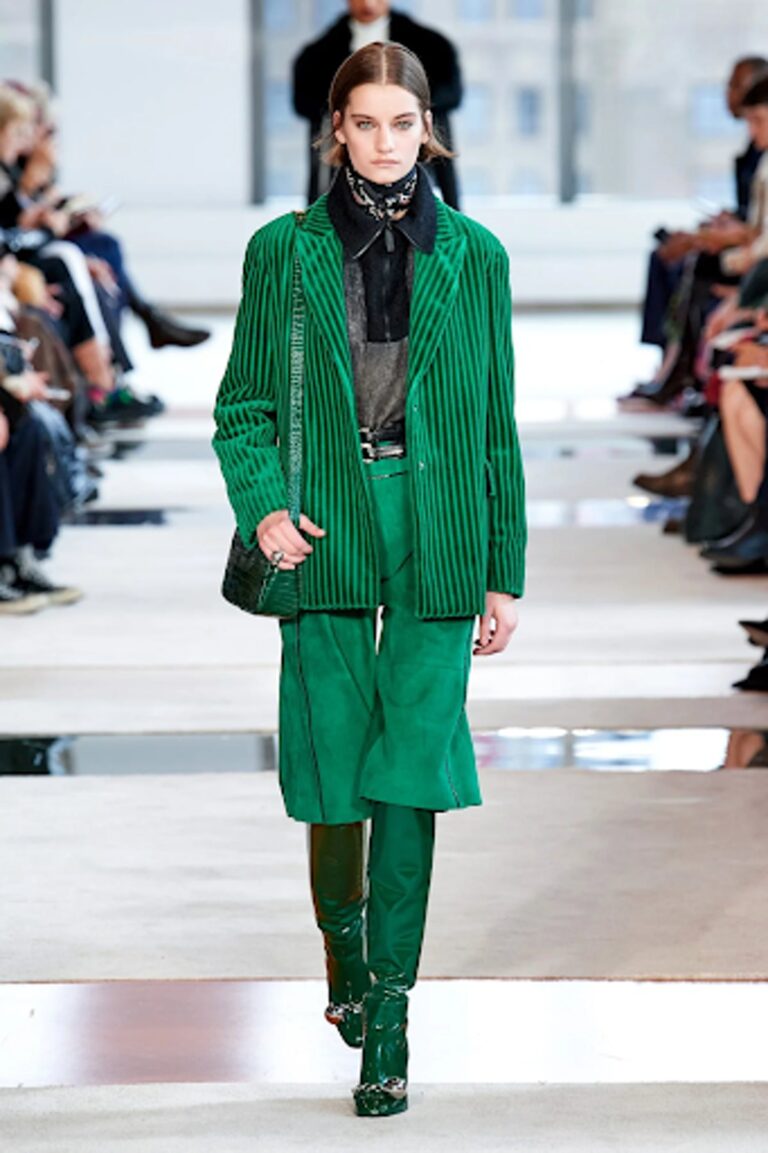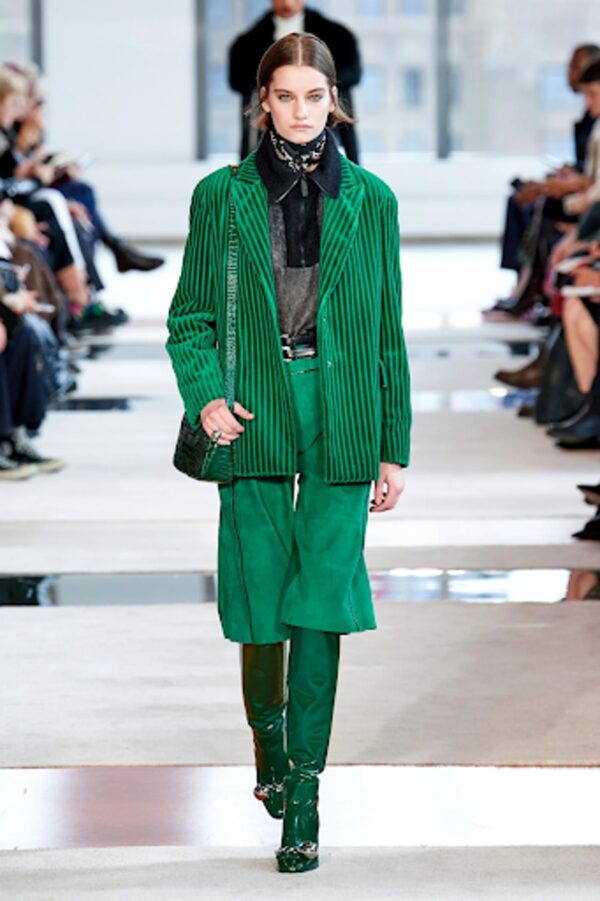 source
Memorable Reds
Bold and passionate, red is definitely on the top of the fall fashion color trends 2020 list. There is nothing to fear from wearing it, contrary you will get the biggest self-confidence ever, once you put at least one red piece on you.  Since it appeared at Michael Kors's catwalk ensemble, is was later spotted on many other shows such as Lanvin, Prabal Gurung, Givenchy, and many others. Forget being shy this fall. Get your fearless bold deep red outfit and break up your past fall fashion rules.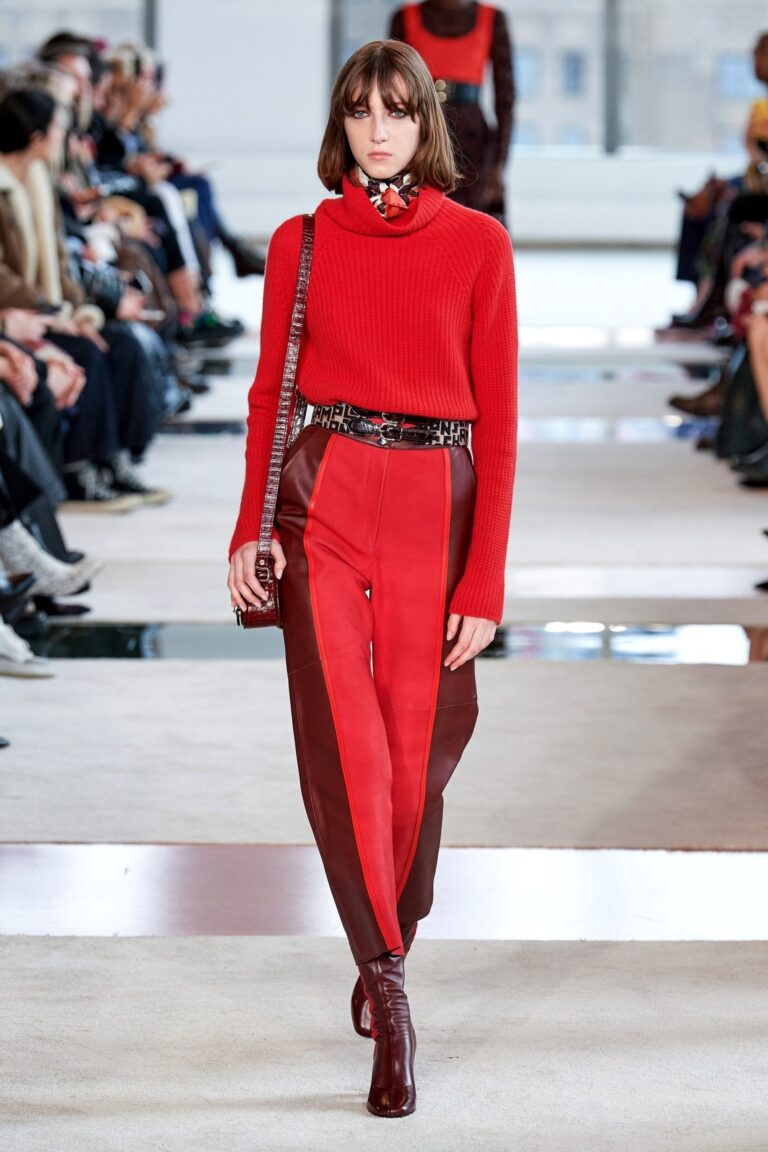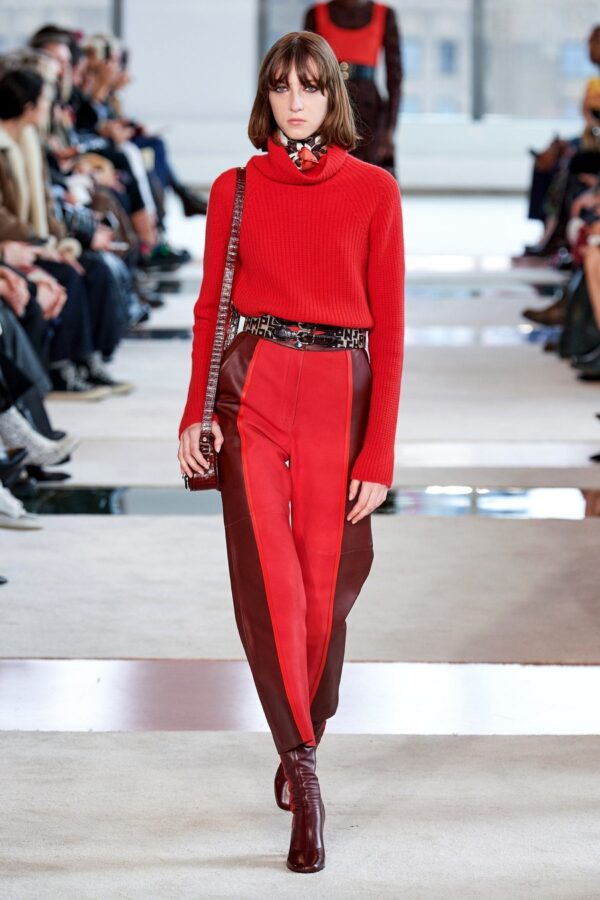 source
Pale blue
Pales are still popular even in fall. They are still on the top of the fall clothing color trends and we are not surprised at all after the popularity they gain during the last few seasons. Pale blue or the classic blue is "evocative of the vast and infinite evening sky " according to Pantone's explanation of colors. Do you need some more explanation to fall in love with this charming color?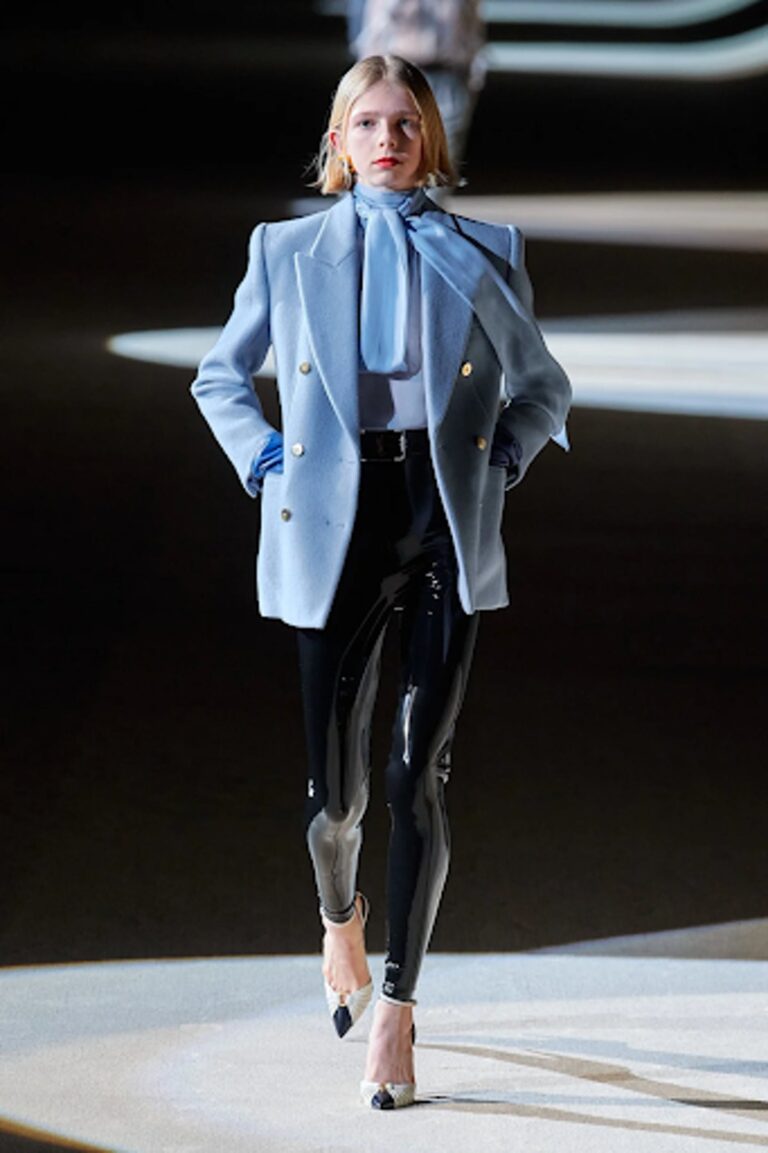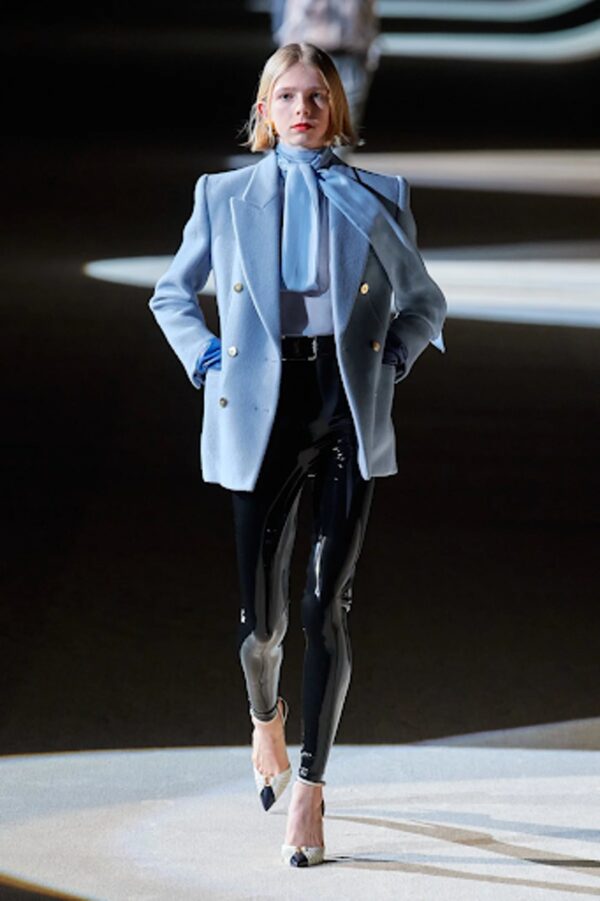 source
Deep Blues
Deep blues are one of the most favorite color shades for cold days. And guess what? Deep blue is one of the biggest fall-winter 2020 fashion color trends. Not surprised? Excited? Definitely yes, as blue is one of the riches shades from the whole palette. It is both wearable and eye-catching so you will definitely adore seeing it put on you this season.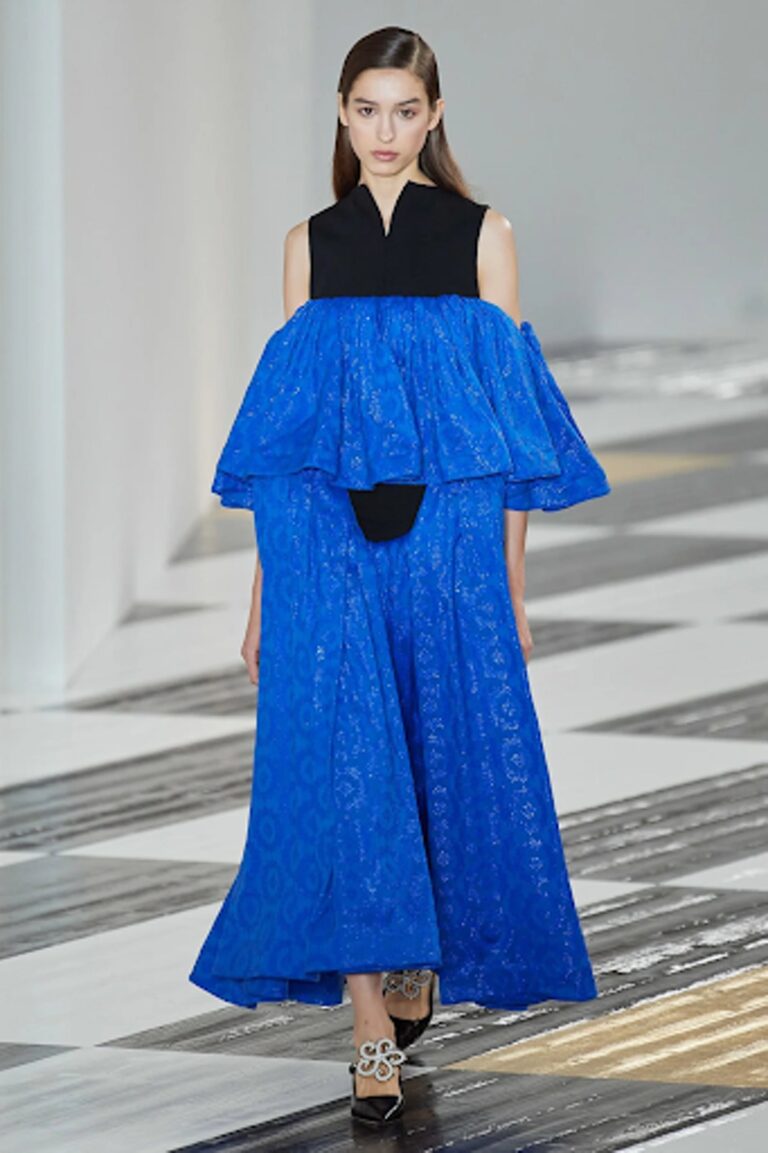 source
Fifty shades of Grey
Another fall 2020 clothing color trend is grey. All shades of grey. And, when I say grey I mean traditional, masculine version of grey taken from "Wall Street dressing" and transmitted into feminine variant for a breathtaking look. Grey looks for the fall 2020 season include many oversized pieces such as oversized suits or blazers with extravagant shoulders.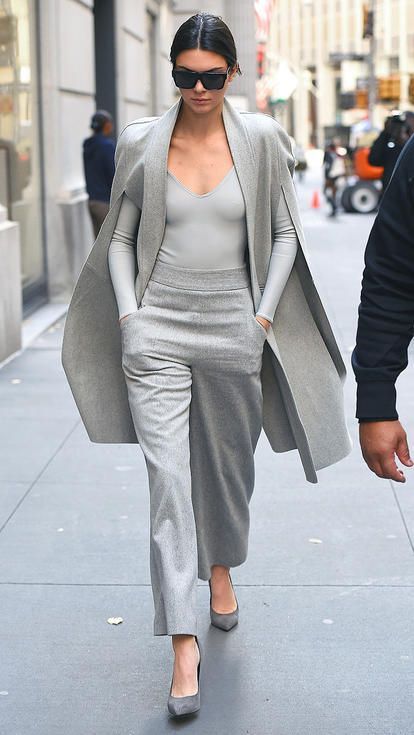 source
Embracing Olives
Military olive has been on the fall fashion color trends list since ever. It is a shade of green but can be easily counted as one of the neutrals. It is a firm, strong color that can bring the element of power in any look consisted of it, instantly.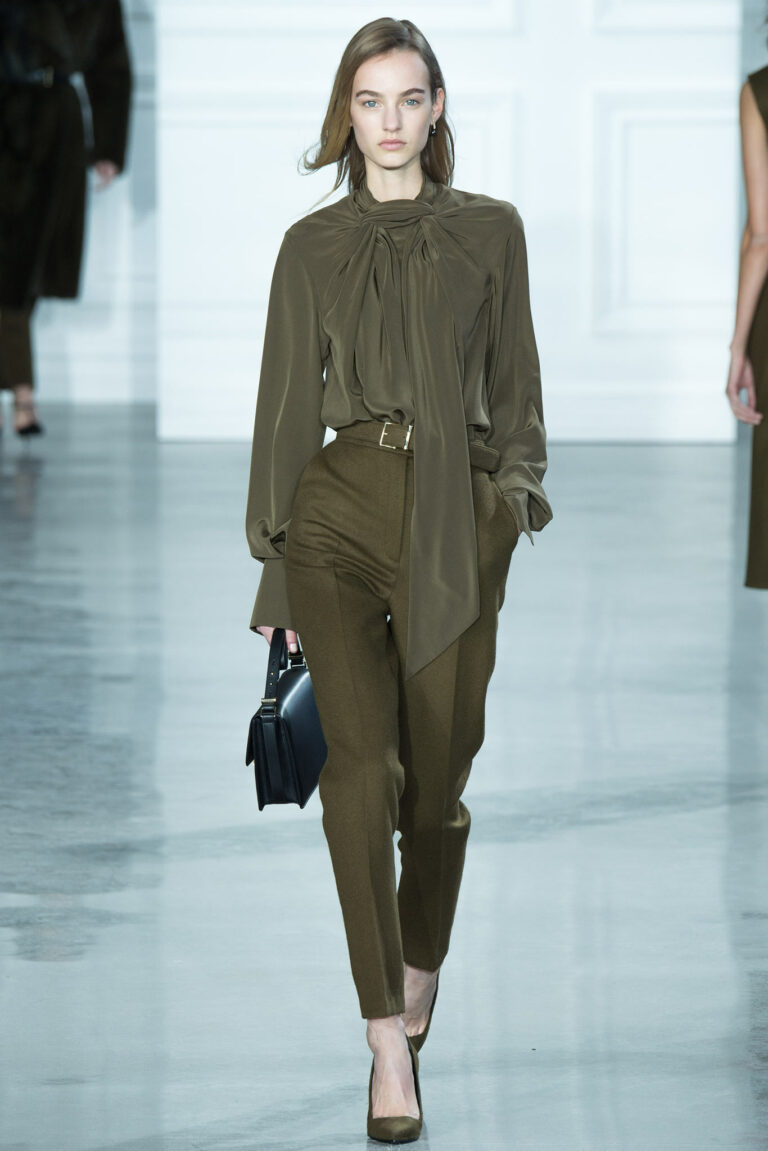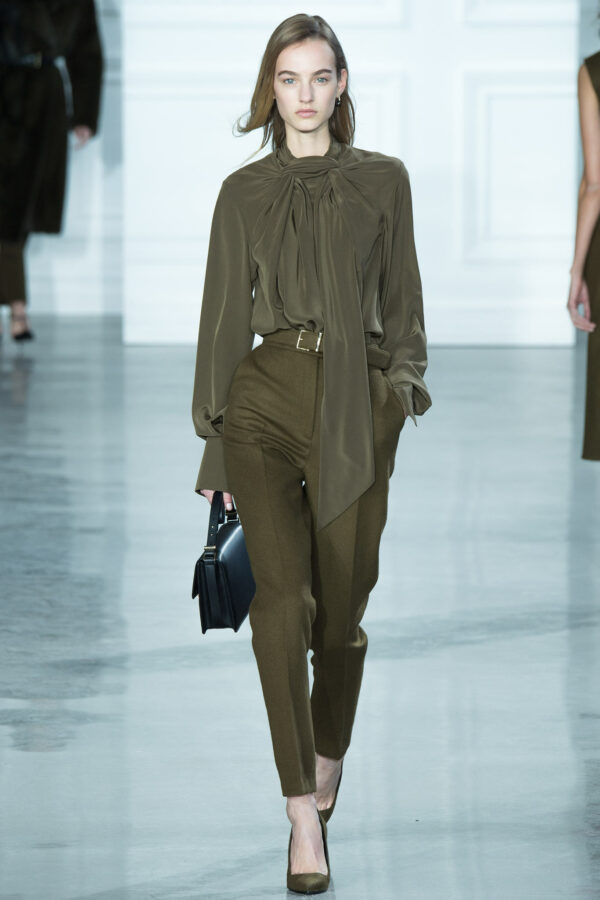 source