Is there anyone who is not absolutely in love with espadrilles? They are the footwear that most women swap out to first when the season changes. Once the temperatures start to increase, espadrilles start to become the favorite go-to summer footwear for many women. The reason is simple! There is no footwear that cab be styled easier than they do. You can wear them in so many different ways. Wear them with jeans, dresses; style them for walking and stepping into the warmer season.  In this article, we are going to teach you everything you need to know about styling espadrilles this summer.
What are espadrilles?
You may think that there are flats and there are heels when it comes to footwear. But, this is not exactly the truth. Everything DOES have a name and a definition! Espadrilles are by definition a light wears canvas shoe with a plaited fiber sole of esparto rope. It is indeed the esparto rope that makes the shoe being espadrilles. They shouldn't be flats and closed-toe always. There are heels, sandals and much more. As long the sole is esparto ropes, it is an espadrille!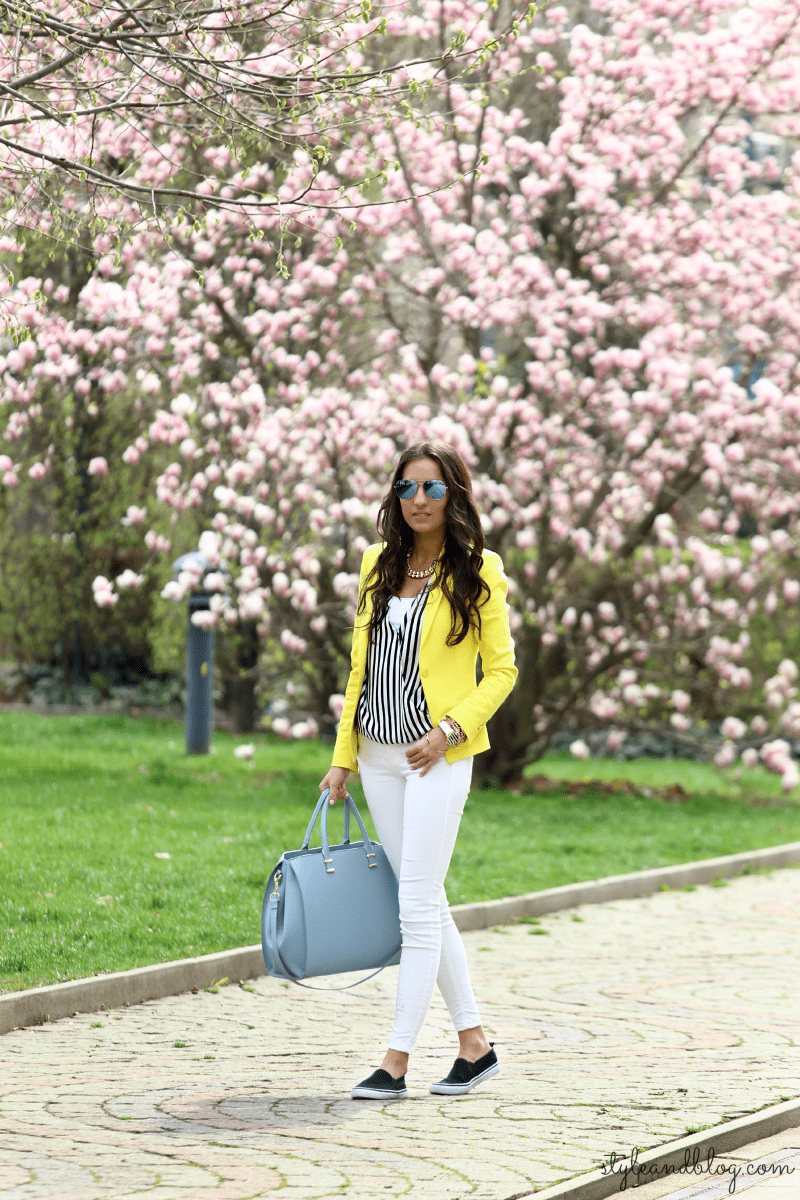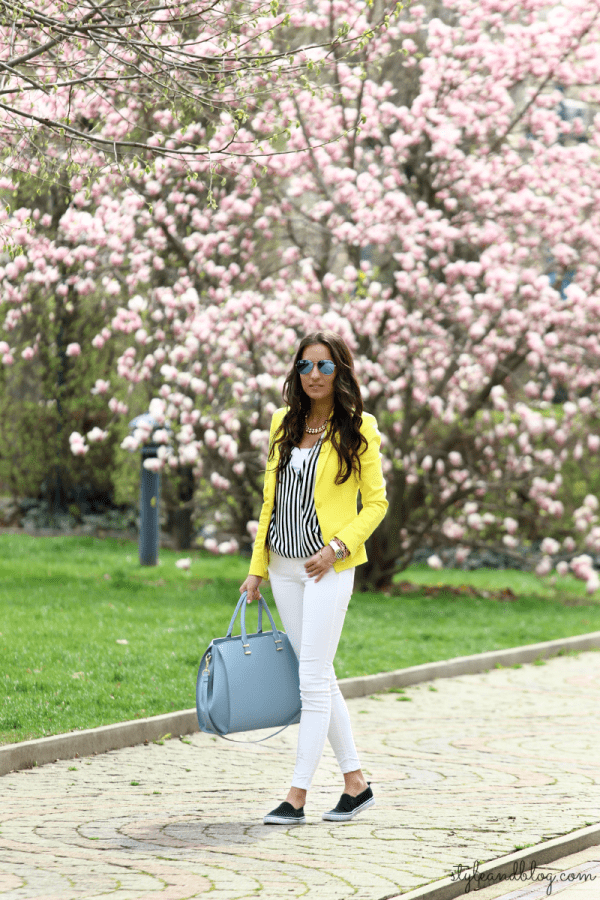 source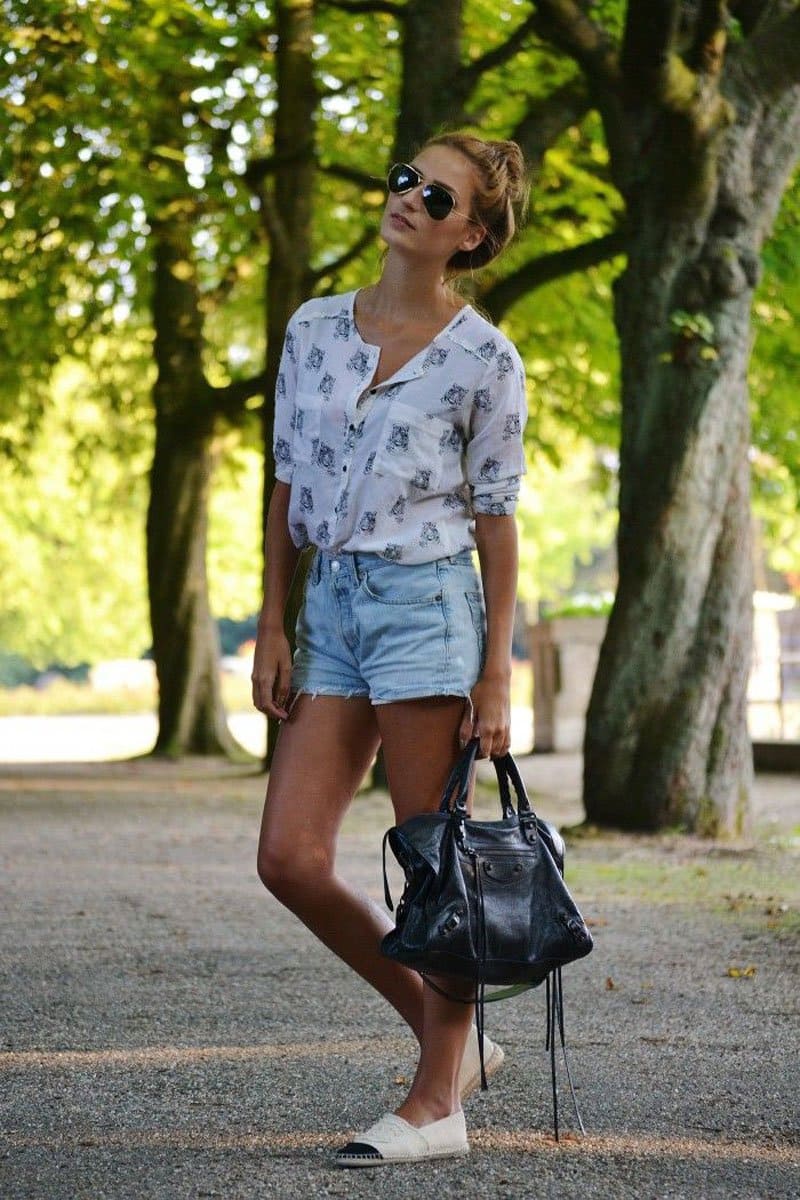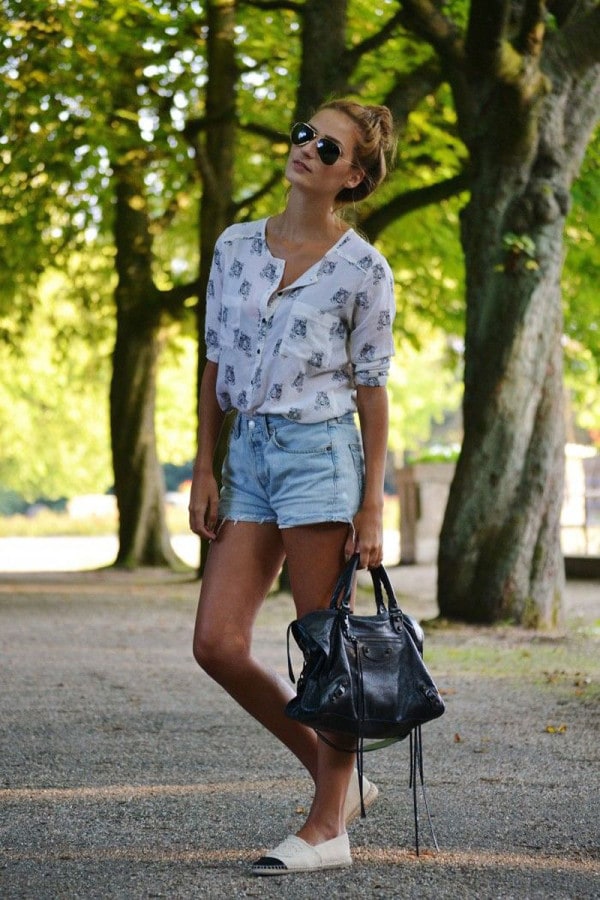 source
How to wear espadrilles?
You can definitely wear your espadrilles in many ways. They are so versatile and are definitely one of those wardrobe staples that you must have for this spring/summer season. From jeans to dresses, to rompers and jumpsuits and beyond, you can style them with absolutely anything from your closet. You can style casual and semi-formal outfits with your espadrilles. They are the perfect footwear for going out on Saturday night or walking around with friends. Below, we have listed a few of the most stylish ways to wear them. We are sure that our gallery below will inspire you enough for creating some adorable summer looks.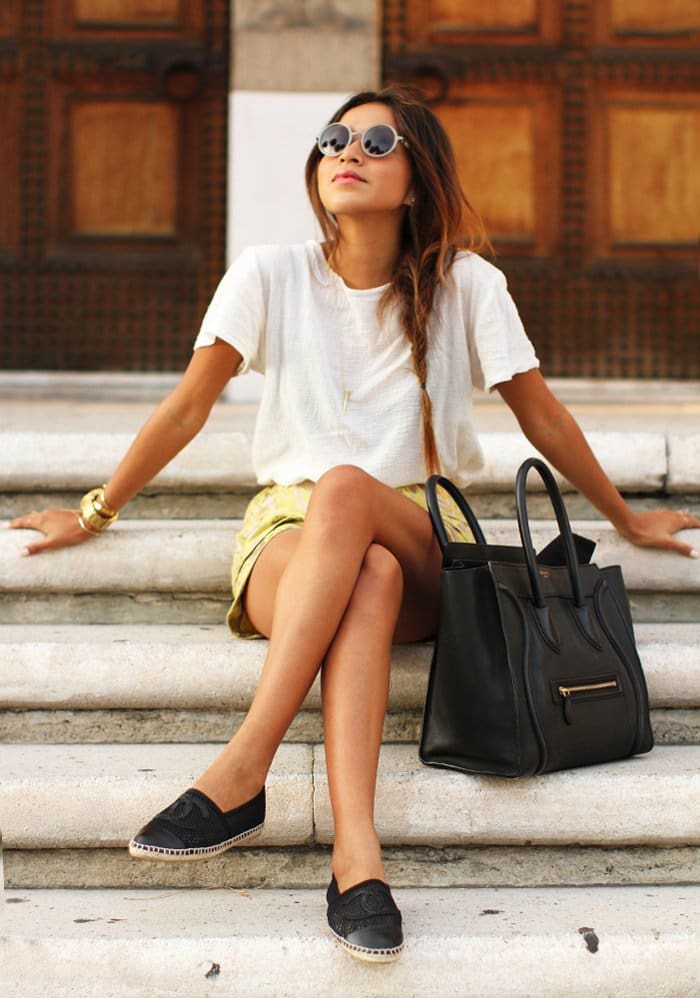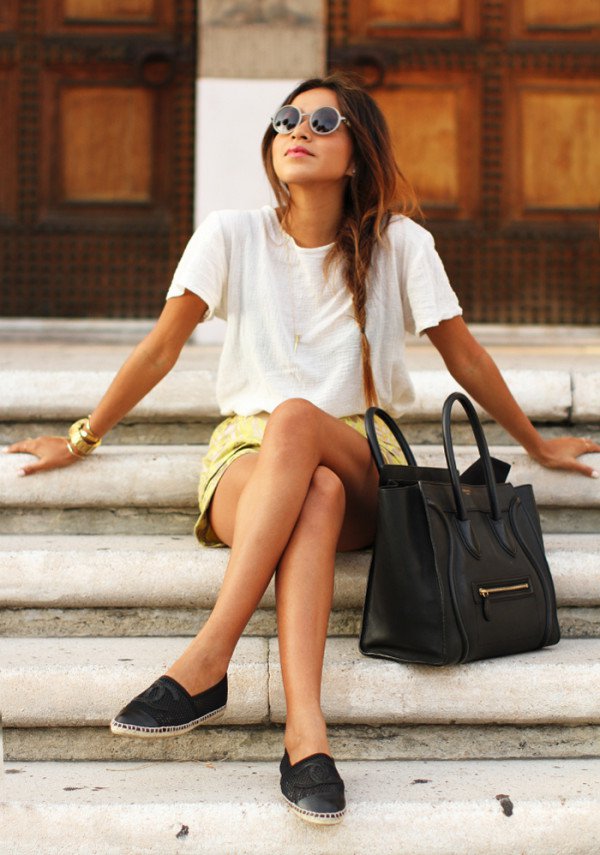 source
How to wear espadrilles to work?
Yes, you can wear espadrilles to work and look professional. This may be the hardest scenario of styling espadrilles ever, but however, if you do it the right way, you can rock the trend successfully. If you can lean to a more casual style when it comes to office dress code and can afford yourself bending the rules, then don't miss this trend at all. Just before you decide to style an outfit including them, the best would be to first take a look at your company's dress code. If it is too conservative, you better avoid this trend. But if your company's dress code is more casual and allows wearing jeans or more casual pants, then we honestly recommend you experiment with the style.
There are a few different ways you can wear espadrilles at work. First, try something traditional like classic closed-toe wedge espadrilles. And second, avoid wearing something that screams "I am going to the beach right now". In the end, keep things neutral. Bold-colored footwear is definitely not the most appropriate for the office. Black, white, grey, and nude definitely are!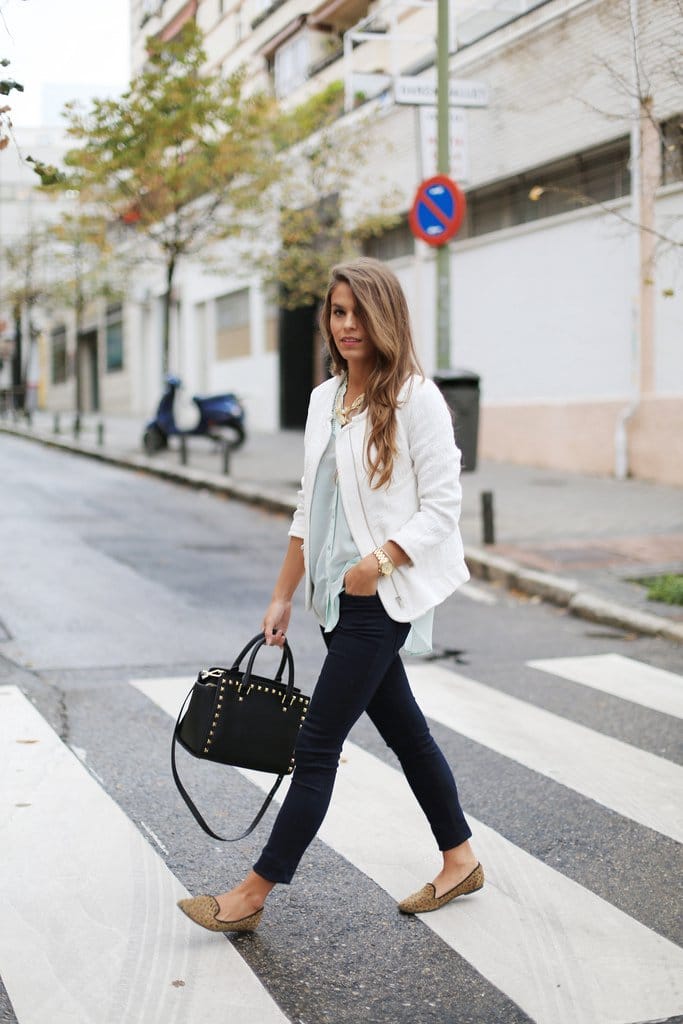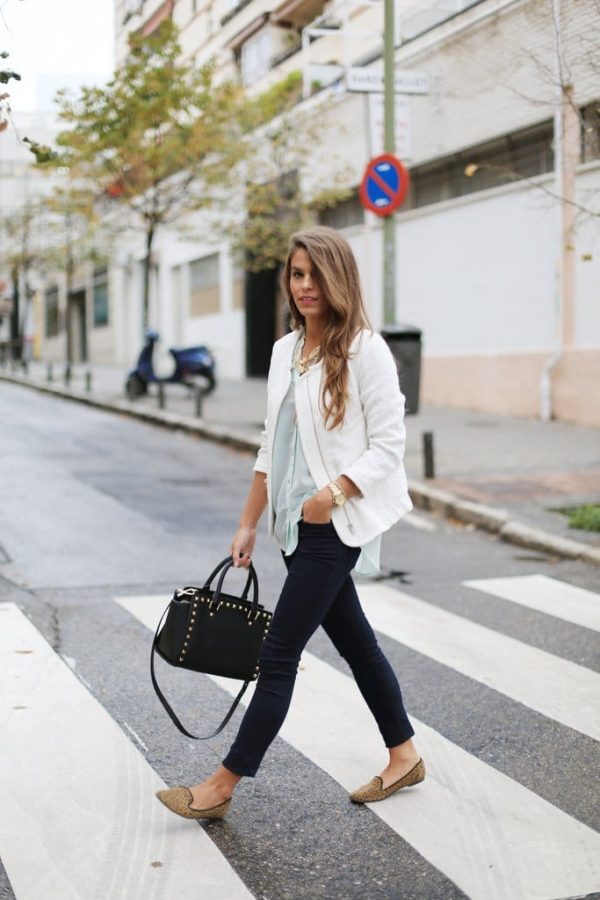 source
With dresses
There is no better way to wear your favorite espadrilles this summer than to pair them with your favorite summer dress. Don't miss trying the ultimate summer look that will make you look beautiful and feel comfortable during your daily activities. You can add a higher heel to a midi or long dress. Or, you can keep pairing your mini summer dresses with shorter heels or even flat espadrilles. We recommend you read our article on how to style mini summer dresses to get inspiration for some adorable summer beach looks.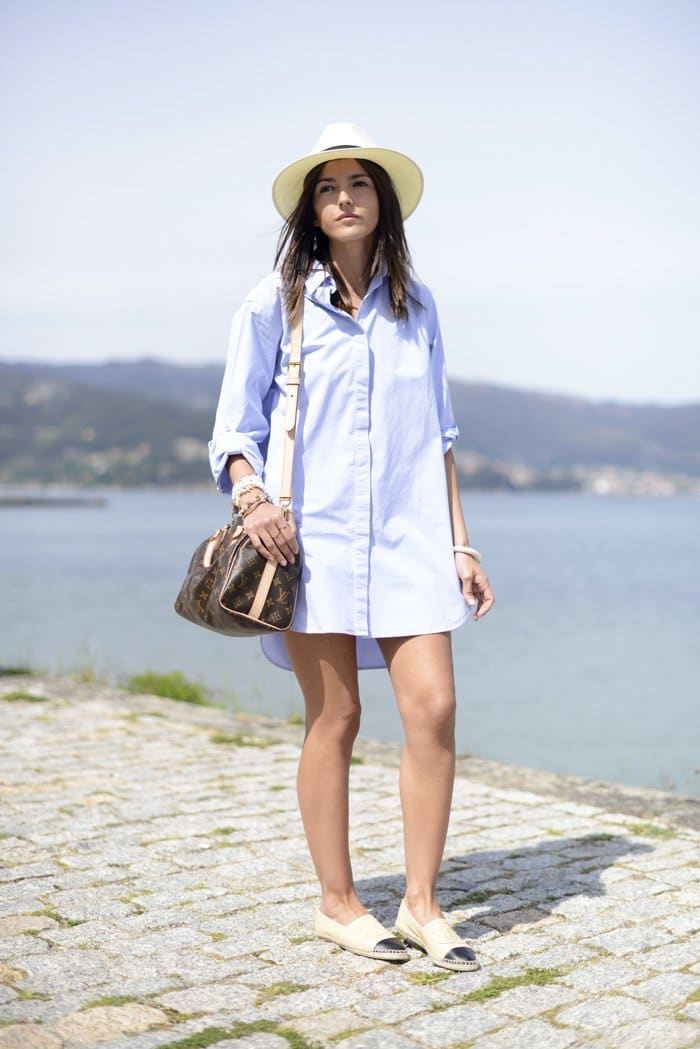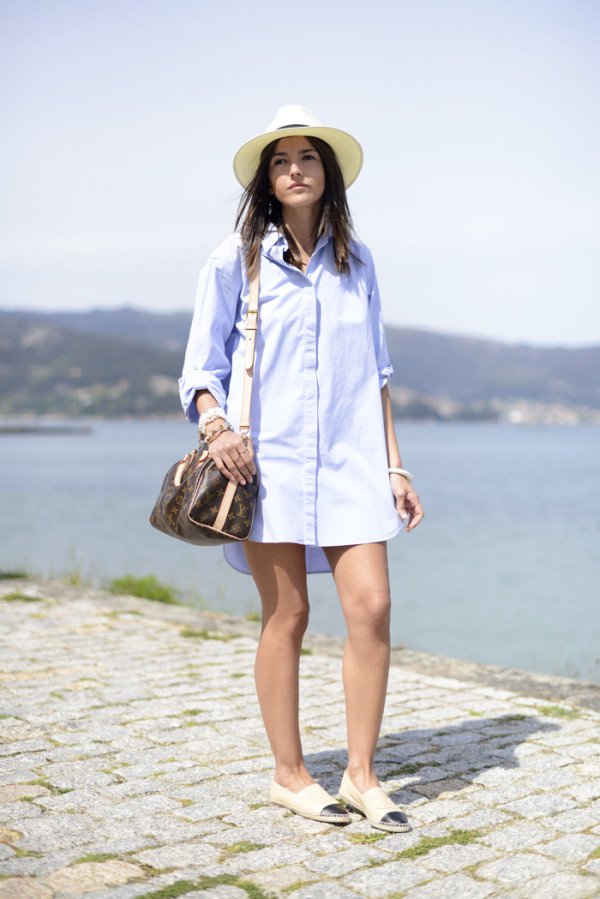 source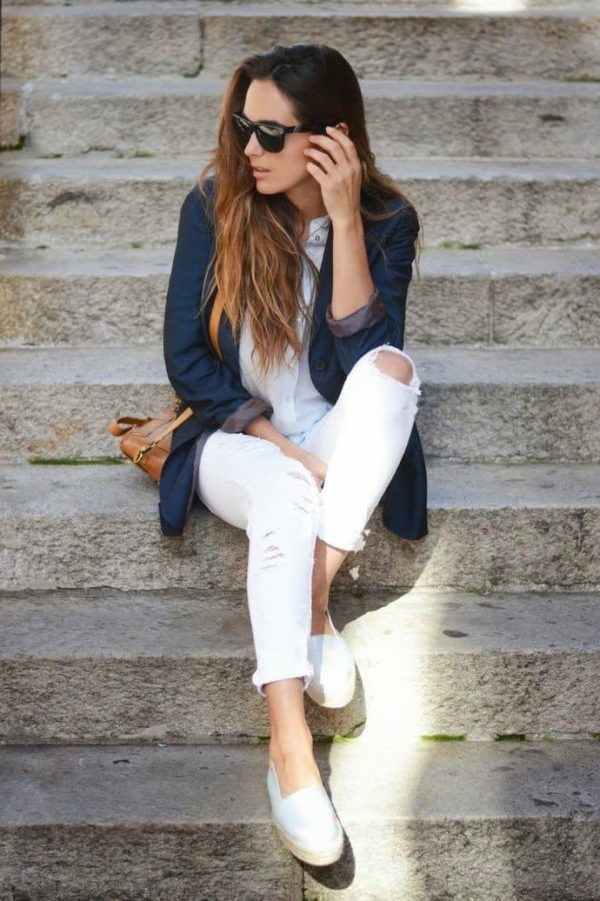 source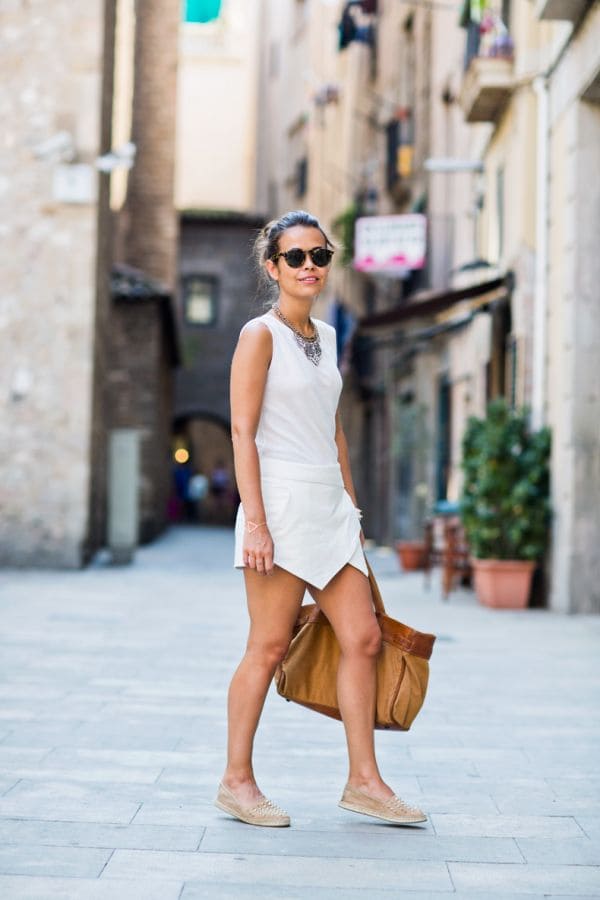 source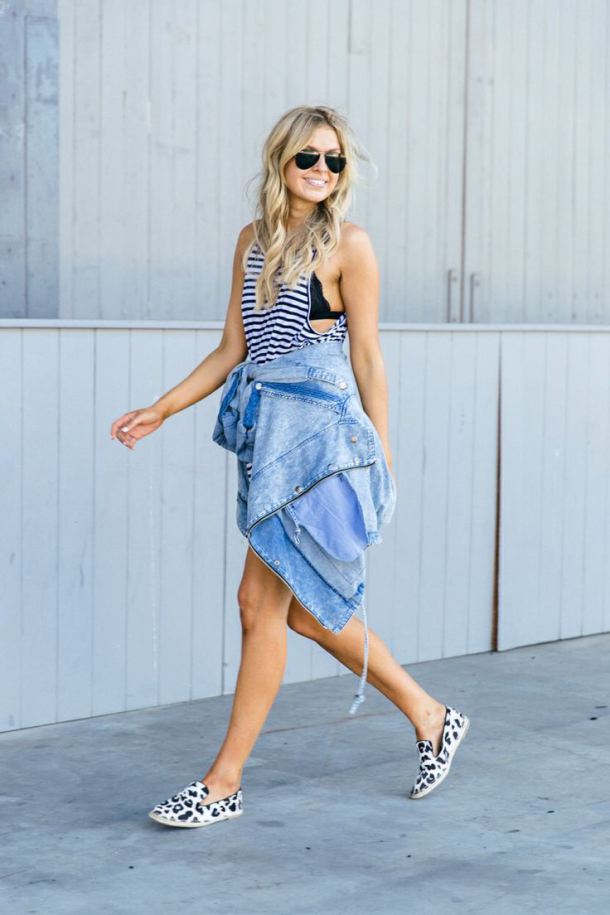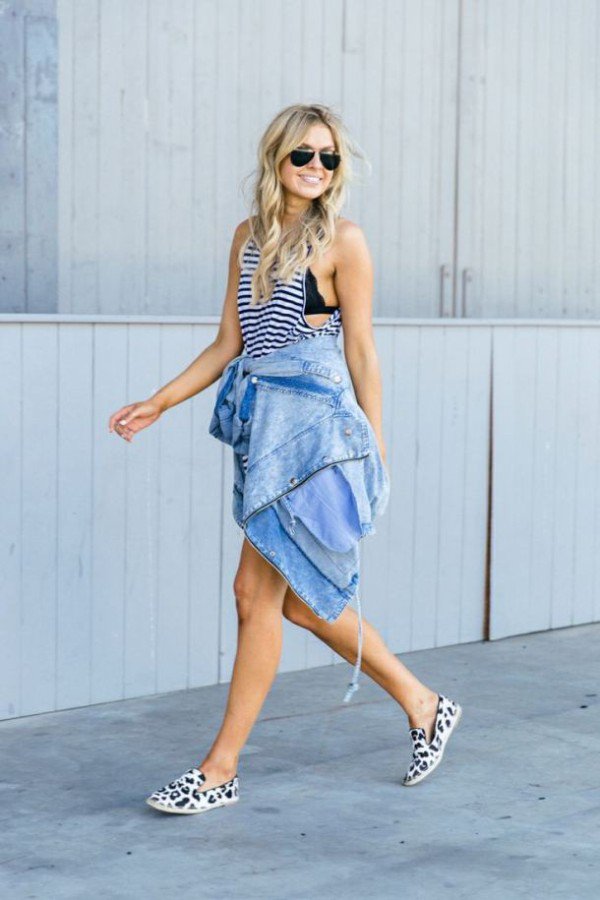 source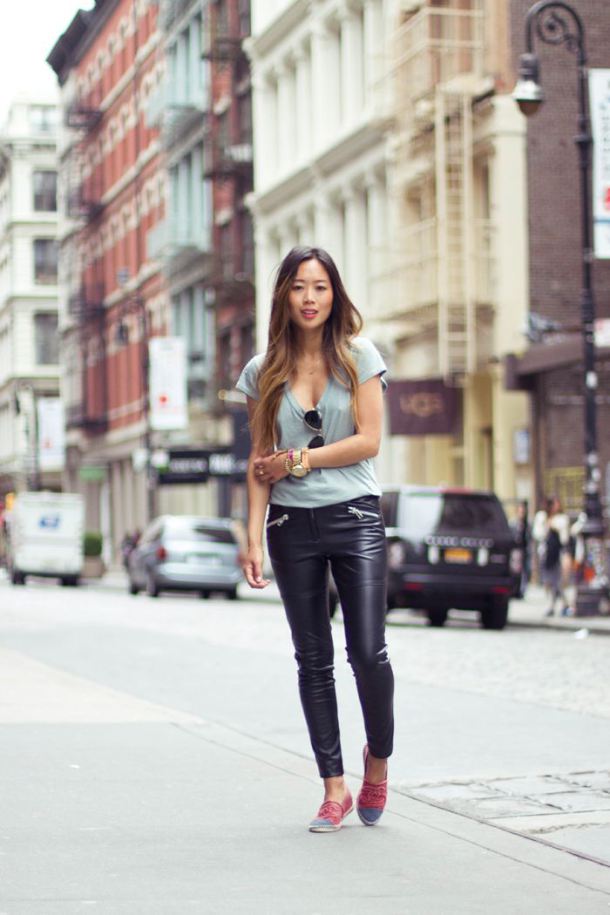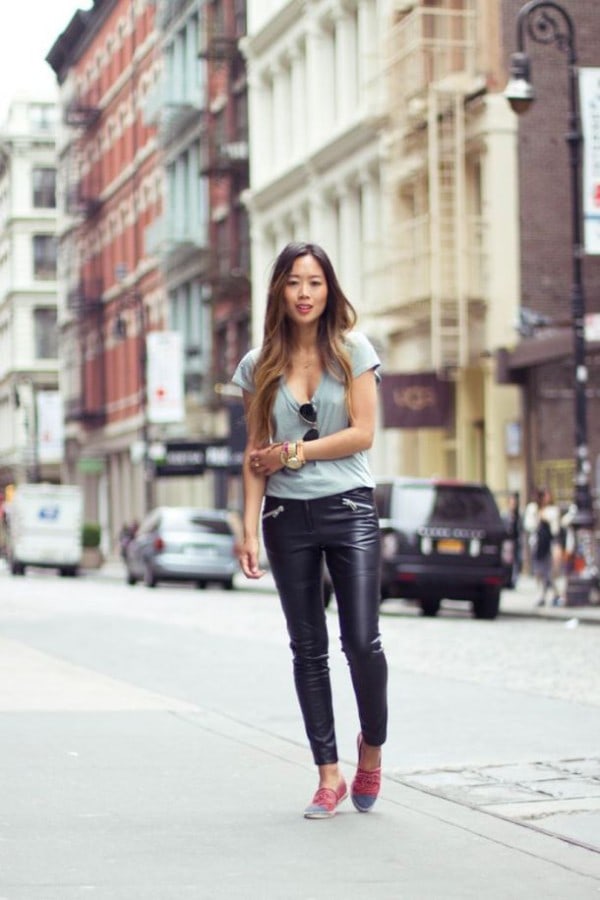 source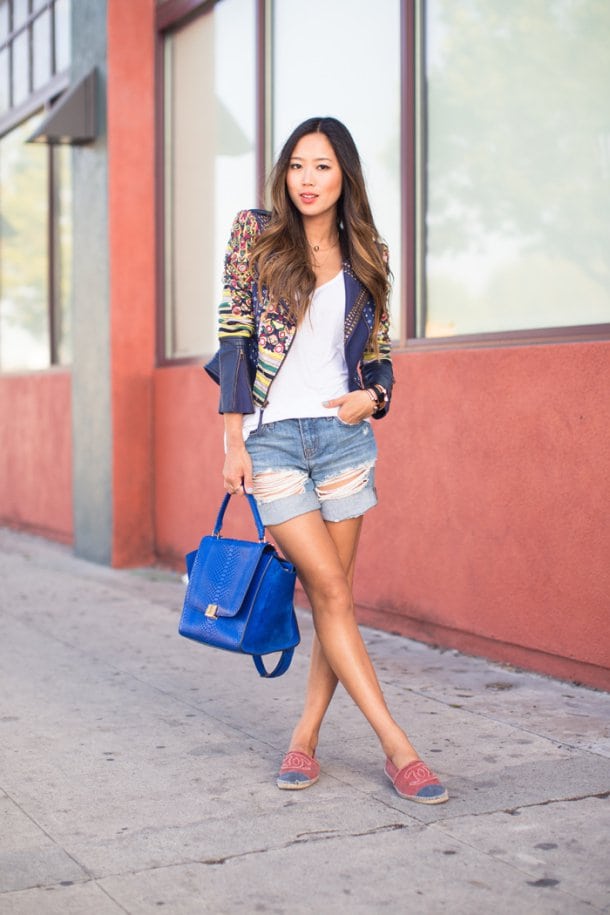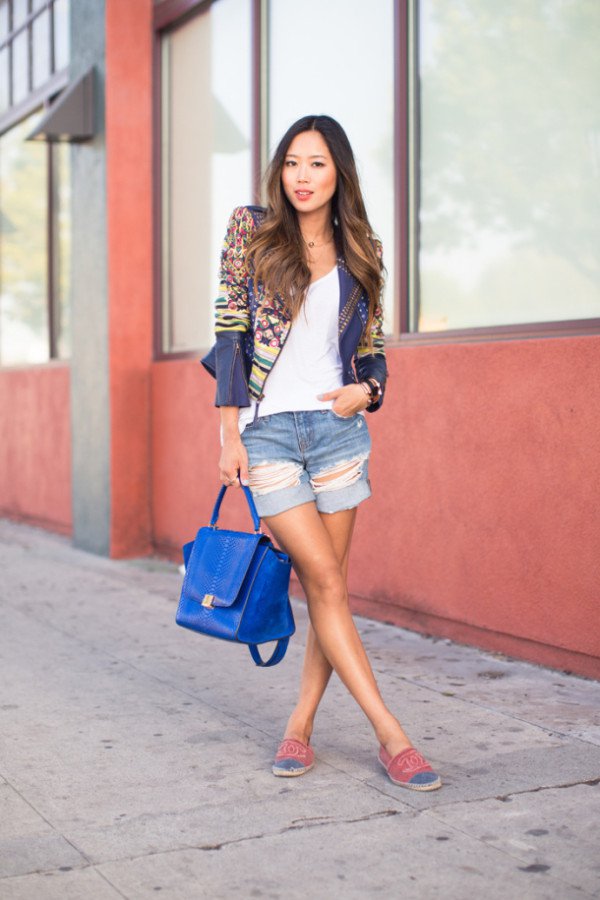 source
Style them with rompers and jumpsuits
Another wonderful way to style your summer espadrilles is to wear them with rompers and jumpsuits. This is a stylish way that works similarly to dresses and is one of the most popular among women during the summer season. However, many women successfully rock the trend of wearing espadrilles with rompers and jumpsuits during fall or even during winter. Enjoy the little sunny moments during the colder days wearing this eye-catching combination.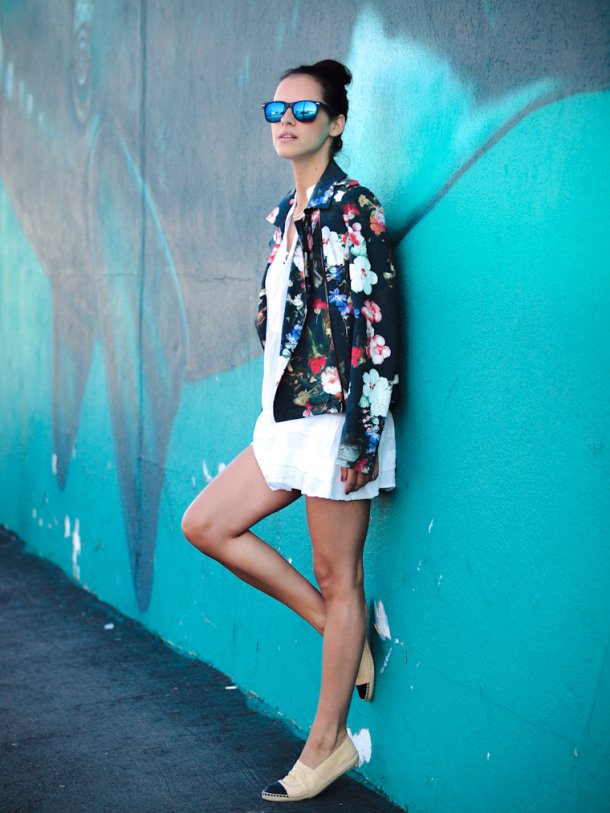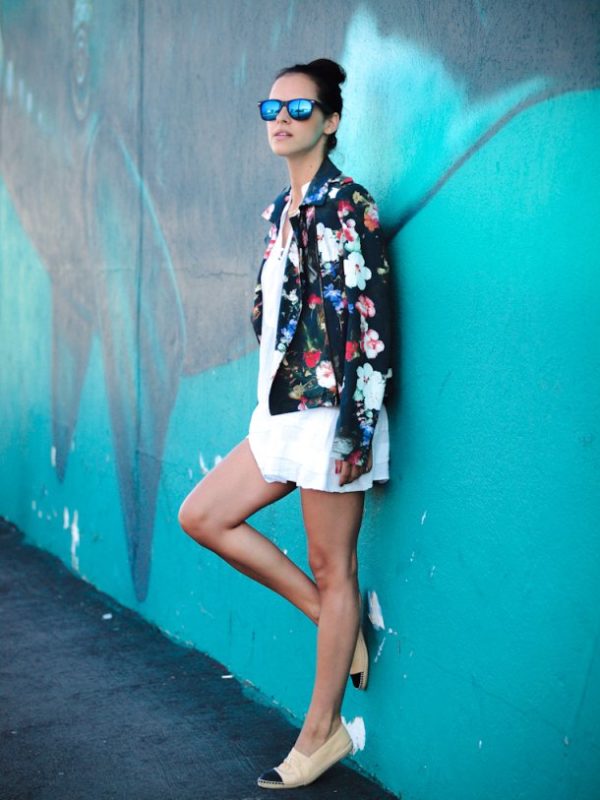 source
How to care for espadrilles
They are not too hard to care for. However, there are a few essential things to know on how to clean your espadrilles appropriately. Since they are made of natural materials, you can't put them in the washing machine. Instead, you should put some soap on a damp towel and wipe the dirt off. Just take care when you work around because vigorous scrubbing can fray the jute.
When your espadrilles get wet, you don't need to worry much. When they are wet, they are so easy to be cleaned. Because of the rubber sole beneath the jute, they won't crumble beneath your foot. All you need to do is to set them in a dry place and stick rolled-up cloth inside them until they are completely dry.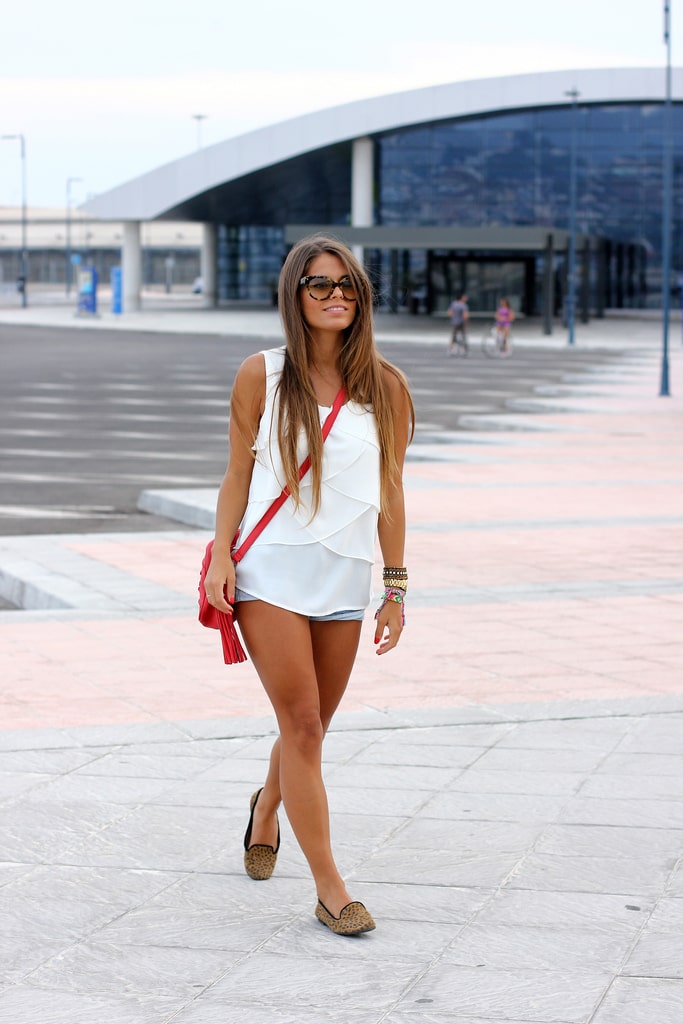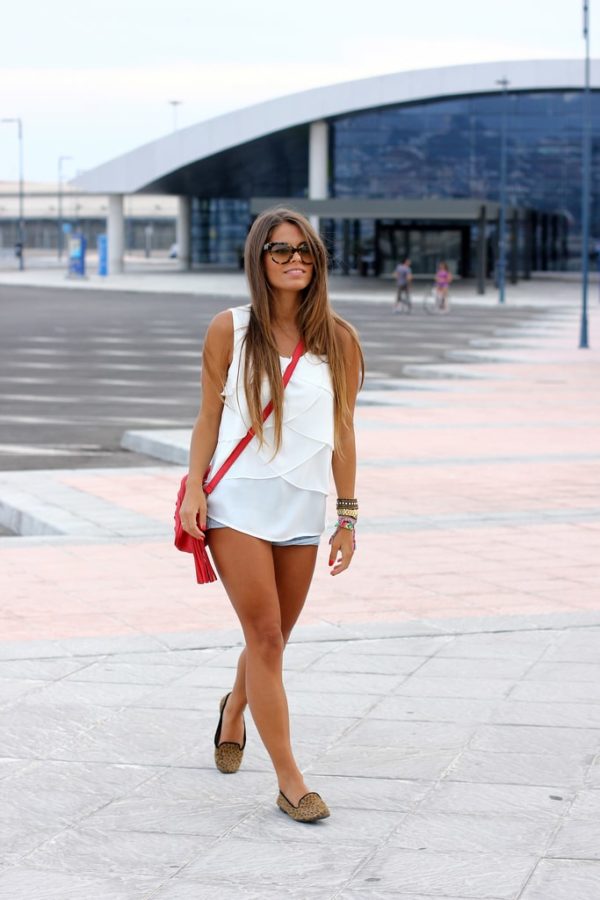 source
Tips on how to pair different outfits with different espadrilles
Here, we are sharing with you some inspiring ideas on how to pair your outfit with espadrilles:
Wedge ones are an excellent choice to pair with your summer dress.
Mule ones are a perfect option when you style some jeans outfits.
Flat espadrilles are the right choice for styling office outfits. You can easily style them with skirts and shorts too.
You can always go for bold, fun colors and designs when it comes to your footwear.