Have you already started planning the wedding party of your dreams? You are probably aware of the sea of decisions that you will need to make along the planning process way. One of those important things that you need to consider is your wedding hairstyle. Should you wear it up or down? What about waves or sleek bun? There are so many things you need to consider before making the right decision for the perfect wedding hairstyle. In the article below we have selected a few of the most important tips for choosing the dreamy wedding hairstyle. They will make your decision-making process easier. Once you have narrowed down the perfect day-of look, choose the best hairstylist to bring your vision to life.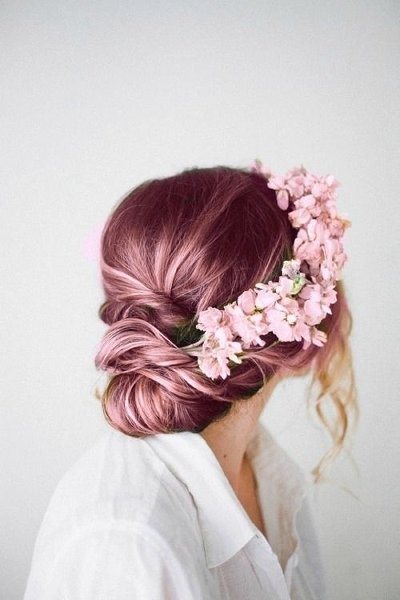 source
Coordinate your wedding style with your outfit and overall wedding style
Planning your wedding day can be a hard task to deal with. All those details that make the big picture look perfect can be a little tiring. But, the final result is always worth the fatigue. Now, when you have already done all that planning, here is good news for you: everything you have done before can help you choose your wedding hairstyle. The formality of your wedding attire, the choice of the venue, and your general wedding vision are the perfect starting point for choosing your wedding hair look.
First, your tresses should complement your wedding gown. For example, if you have decided to go with a chic and modern ensemble, like a pantsuit or sculptural dress, opt for a sleek ponytail or an effortless bun.  If your wedding ensemble is more relaxed and with rustic vibes, then consider wearing your hair in loose and natural curls.
You can always add some wedding hairstyle accessories to your hair. Opt for small blooms, a flower crown, or a delicate headpiece. Are you a ball gown bride to be? Then you should definitely consider an updo like an ethereal chignon, elegant French twist, or soft Gibson tuck.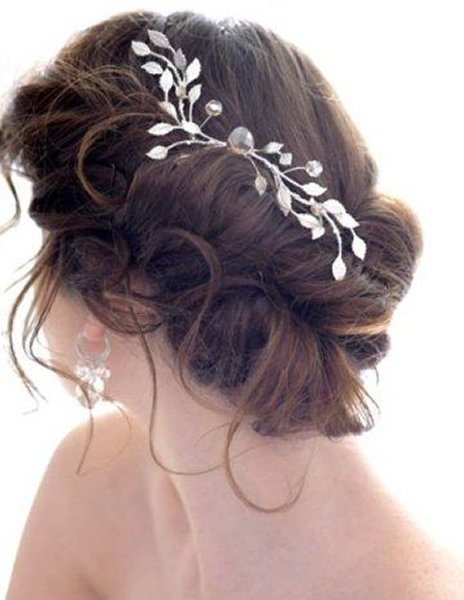 source
Get inspired form everywhere
Are you lacking inspiration for choosing your wedding hairstyle? Don't worry at all. We are here to help you make your choice process less stressful. Our rule number one: get inspired from everywhere. You can never know where you can find what you have been searching for, so never stop searching. Follow hairdressers on social media and save your favorite pictures to re-see them later again. This is definitely the easiest way to get inspired in the era of social media and its presence in every aspect of our life. You can also add any magazine pages and favorite red carpet looks to your inspiration board. Celebrities have always been inspirations for common women, so use their high taste in fashion to get inspired for your wedding hairstyle.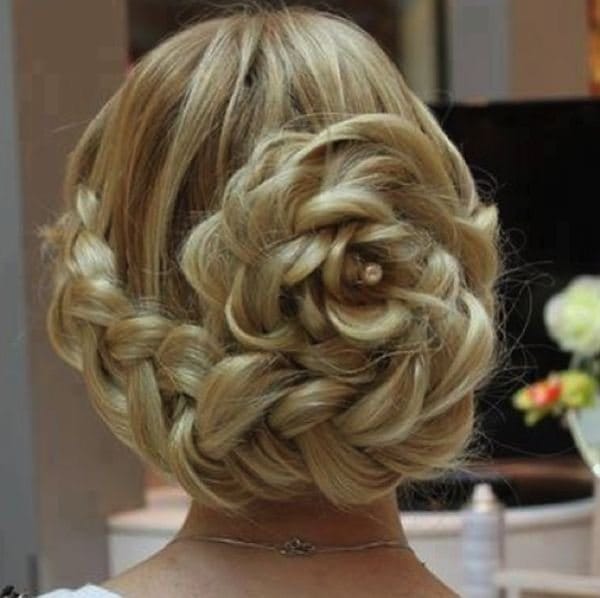 source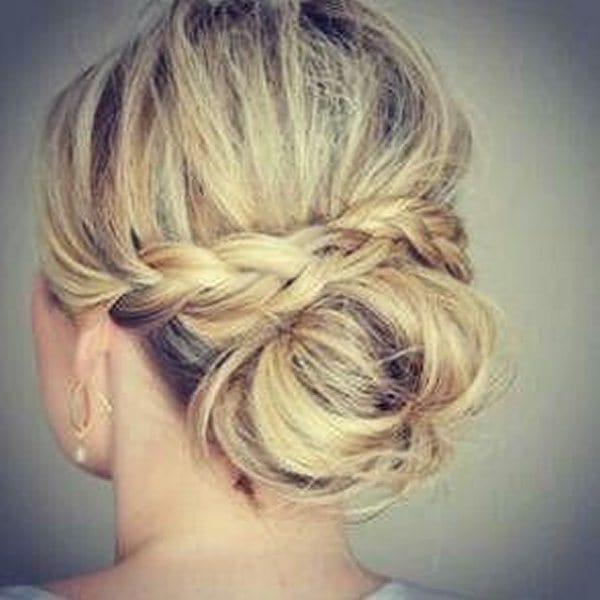 source
Shine!
Shining hair is the most important aspect of your wedding hairstyle. You will take so many photos on your special day, so make sure you shine on any of them.
When it comes to straight hairs, here is good news for you: naturally sleek tresses tend to look glossies by nature. Consider showing off its texture with your wedding style. The wedding day will last absolutely the whole day (and part of the night!), so any flyaways from dry air or static can automatically ruin the effect. For that reason rub a dryer sheet directly on your hair or spray your tresses with anti-static spray.
Curly hair on the other side is brittleness and dull. In order to add some texture to your wedding hairstyle by choosing loose curls with braids or a slightly messy updo. Don't miss massaging moisturizing conditioner into your tresses before styling. Finish the look with a shining serum to add a little more gloss to the look.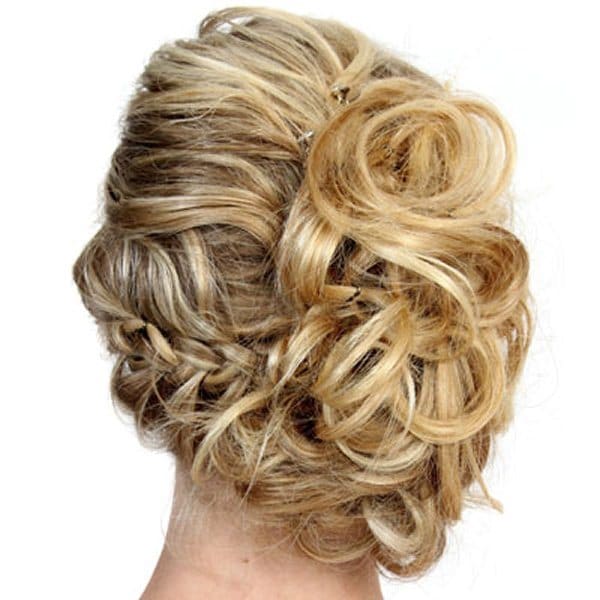 source
Work with your length, or consider extensions if needed
It is your special day, so you can wear any hairstyle you want! If getting it means adding some hair extension, don't doubt to go for it. Do whatever is needed to achieve the desired wedding hairstyle look. If you still want to work with what you already have, then you are absolutely allowed to. There are so many different bridal hairstyles suitable for any hair length.
Consider romantic, sophisticated, and glam options if you are a short-haired bride. A fine-toothed headband or minimal barrette look will work perfectly if you have super short or pixie-cut hair.  For those with long hair, the good news is that you have so many more options to choose from. From an updo, which is the wisest choice for summer heat, to some more full-bodied style for the winter, there is an endless list of options. If you want to show off your hair length, you can always wear your hair down. There are also tons of options that you can choose from.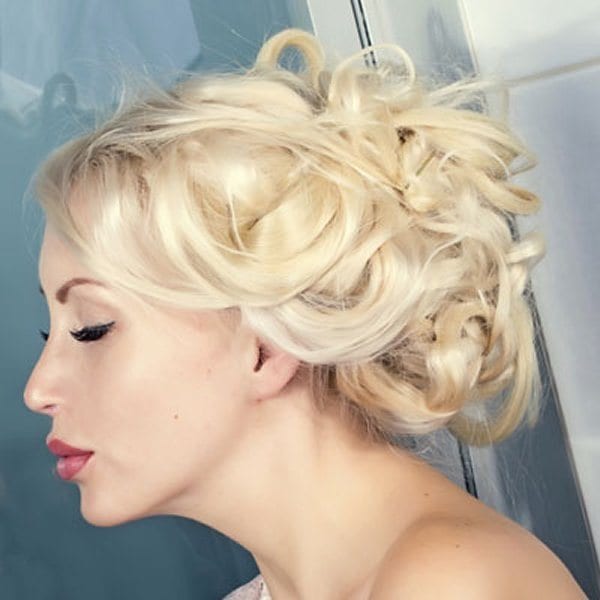 source