Fashion can often seem like an abstract thing, something incalculable. While you can't look at something and objectively say, "That's fashionable," you can keep up with what the larger fashion industry is focusing on and talking about. Staying up with these trends is important, and if you want to stay fashionable, you should consider some of these 2023 fashion trends. Fashion is changing faster than ever, but with that said, more trends are emerging that are long-lasting trends you can fit into your wardrobe for years to come.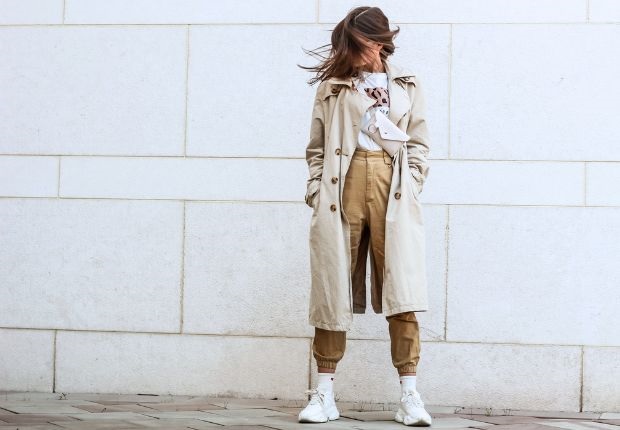 Going Baggy
People used to wear tight-fitting clothes, but this fashion trend has been usurped by the more comfortable, baggier style. People are ditching their skinny jeans and transitioning toward baggier clothes, including jeans, tops, blazers, and anything else you can think of. Some take this trend to its limits and wear the baggiest clothes possible, but unless you're walking the runway, that's not necessary. Instead, you can forget about form-fitting clothes and get something that looks comfortable and lets your body breathe.
Learn To Layer
One of the biggest fashion trends of 2023 you should embrace is layering. Some fashionistas are sticking with simple, bold pieces that can define their wardrobe, while others have learned you can layer different pieces to get your desired outfit. Layering can be tricky sometimes when different items are coming in and out of style, so you should layer with some trends that will never go out of fashion.
For example, black will always be in style, serving as a great foundation for whatever you layer it with. Stay somewhat minimal, never including anything too gauche in your outfit. With those principles, all your layered outfits will leave a strong impression.
Don't Forget To Accessorize
Another fashion trend that is coming back this decade is accessorizing. Around the '90s and 2000s, people loved to accessorize, but the public later deemed many of the accessories they wore too tacky. You don't often see people wearing puka shell necklaces or leather bracelets anymore. However, with that said, accessories are coming back, but people are doing new and interesting things with them to stand out from their fashion ancestors.
One trend people are trying is creating ring stacks, layering some different rings together to add more dimension to their hands. It's easy to go overboard in the accessory department, so if you're bringing out your accessories or trying to create a ring stack, learn to keep things simple and cohesive. That's the best way to make your accessories work for you.
Staying fashionable isn't easy, but when you consider these 2023 fashion trends, you can at least have a strong foundation for your next fashion era. It's important to remember that these trends exist, but you shouldn't simply embrace them. Instead, work in and out of these trends, adjusting them and forming them to your unique fashion sense. That's the best way you can stay fashionable in the future while also staying true to yourself.