We have already shared with you some styling tips on how to wear midi skirt or a maxi skirt. When it comes to spring/summer season. there is nothign that can beat the timeless mini skirt. That is why today we are going to teach you the best tricks to follow when styling  your mini skirt.
Mini lengths are not appropriate just for petite women. If you style them the right way they could perfectly fit any length and could look stunning even on tall women. Here are some of the best tricks to pull off a mini skirt as a fashionista.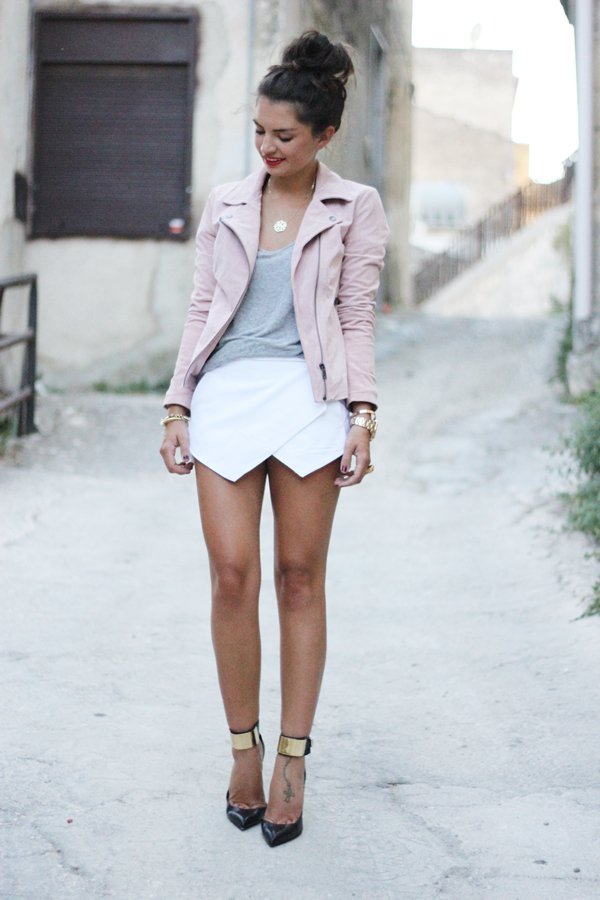 source
Opt for skirts that are neither too tight nor too flowy
When choosing a mini skirt we recommend you avoid skirts that are too flouncy. They could create a too juvenile look for you. Ruffled or pleated minis are an example of that. On the other side, skin-tight pencil skirts or hip-hugging spandex can be a too sexy choice for a day-to-day ensemble. That is why you should look for a mini in a somewhat structured fabric that moves away from the hips. The best would be to go for a skirt with a slim-cut A-line.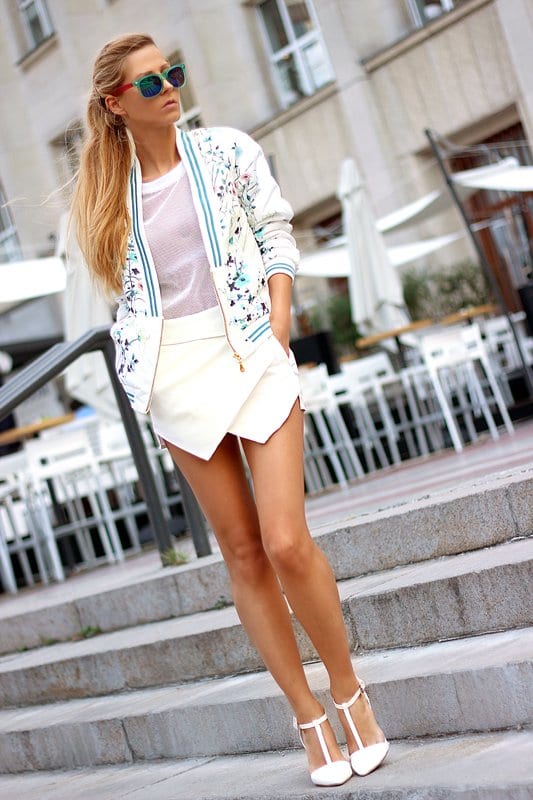 source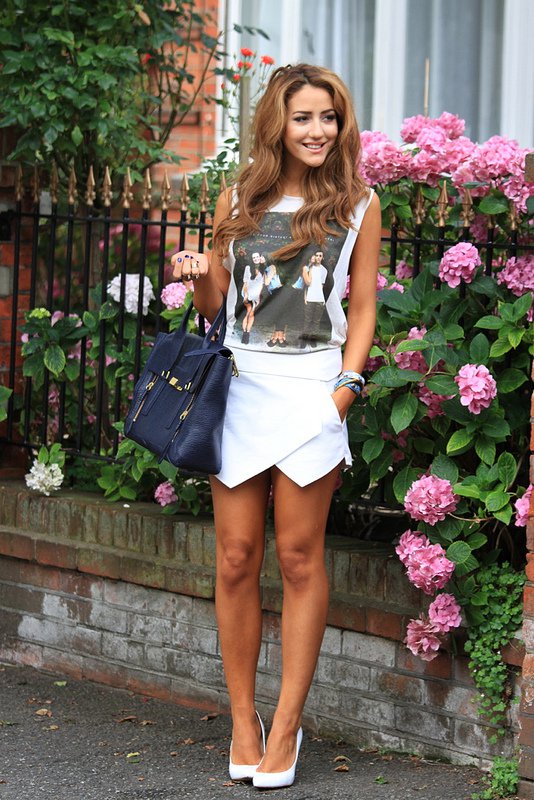 source
Stick with flat shoes or low heels
Yea, high heels may look too sexy when combine with a mini skirt. But, if you are searching for a more casual way of styling your mini skirt then you should definitely avoid heels. Or, at least over high-heeled shoes! Instead, stick with flats or shoes with a lower heel. That will not only make you feel more comfortable while walking around but also will keep your proportions in check.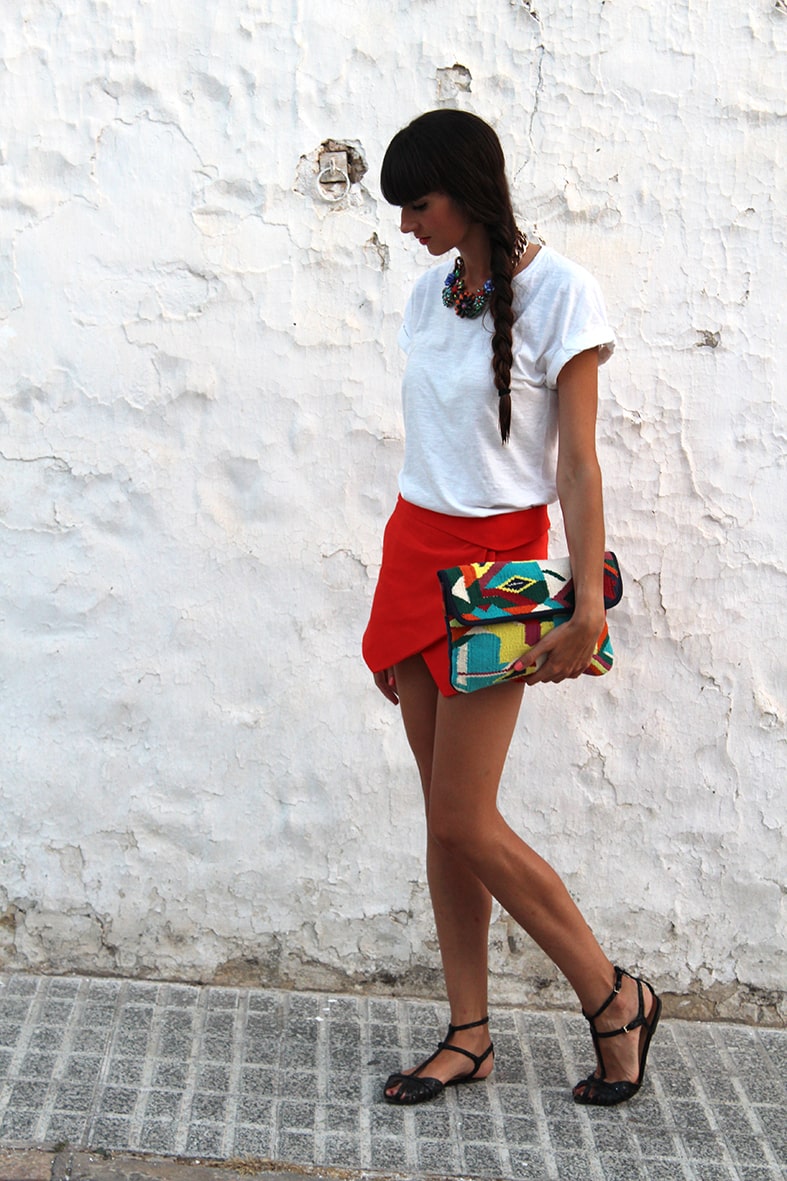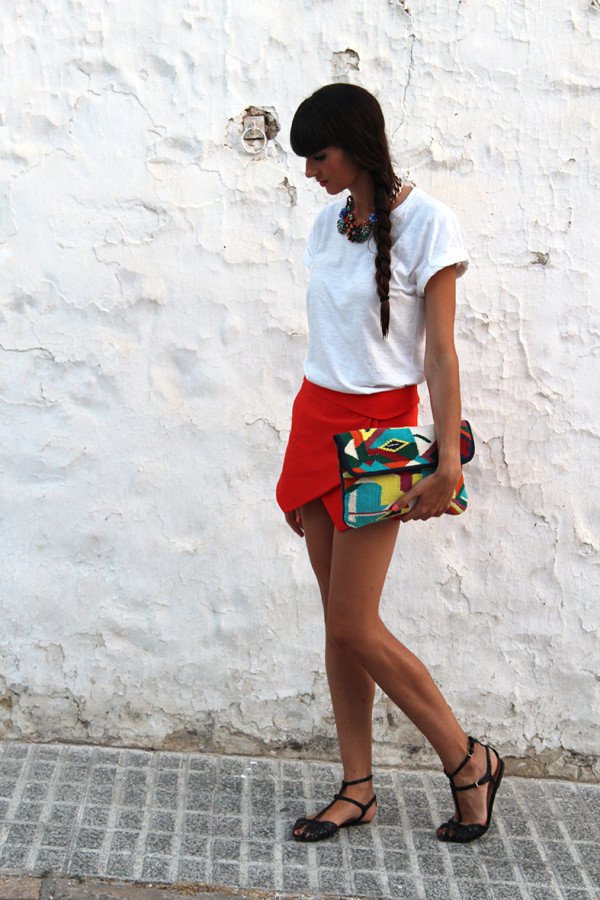 source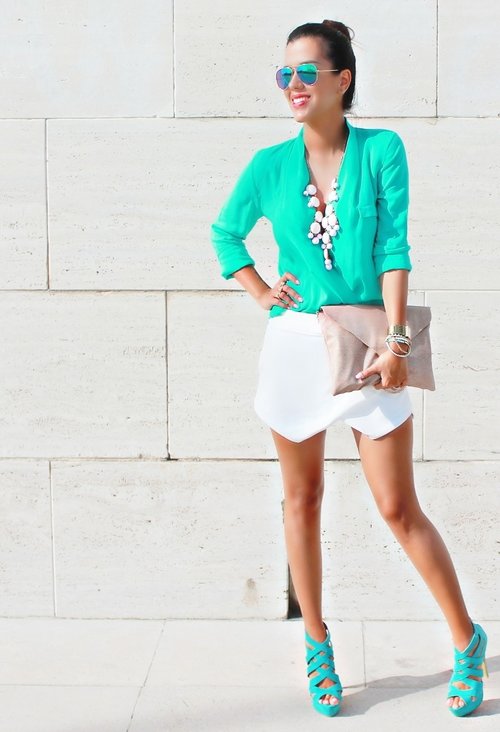 source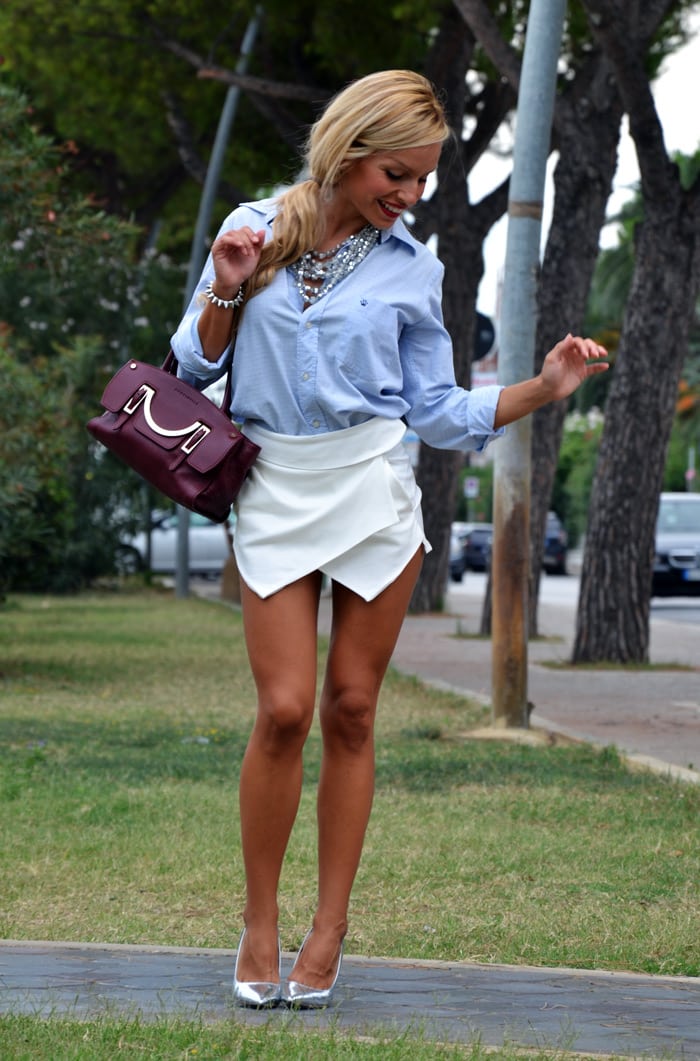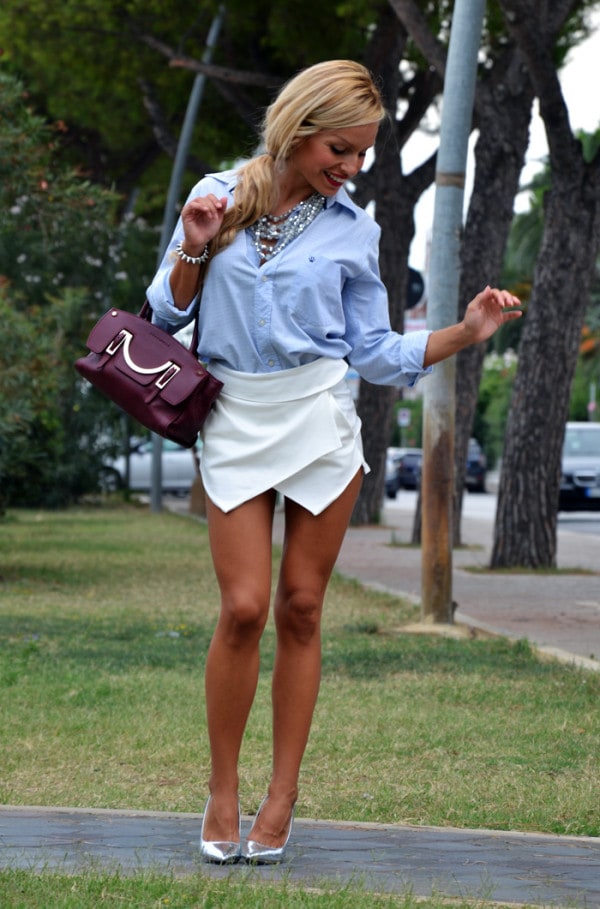 source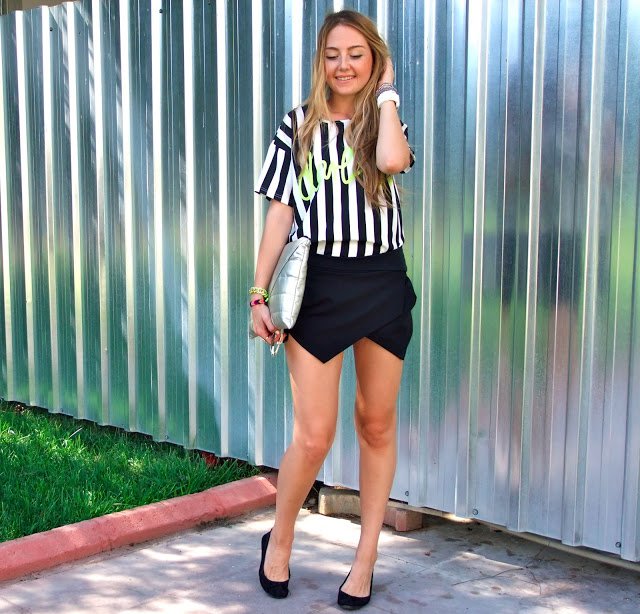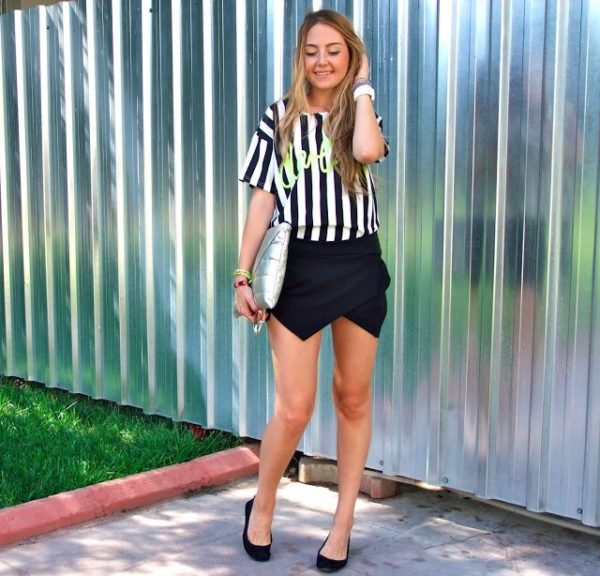 source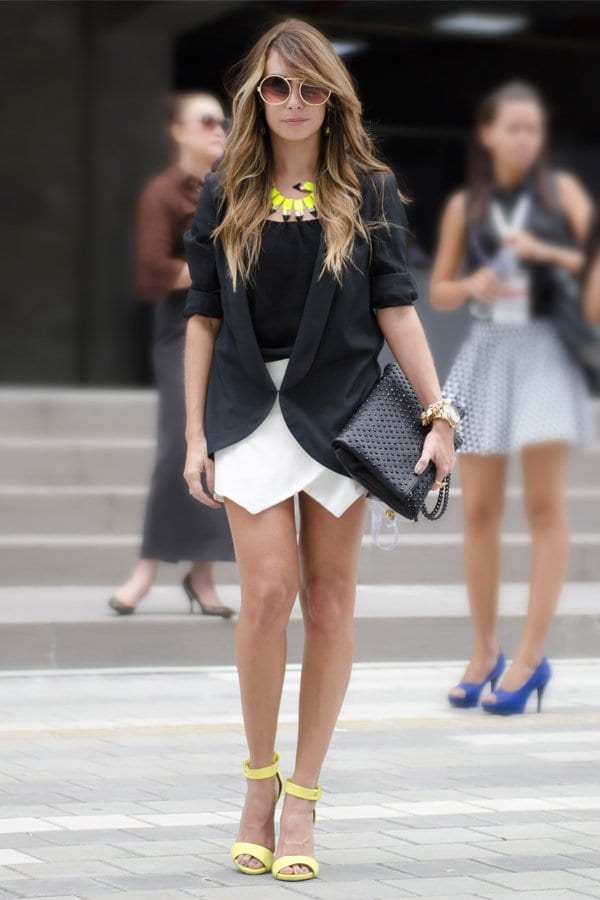 source
Give a chance to the neutral-hued skirt suit
Suits are one of the biggest trends for spring/summer 2022. Casual pants and a blazer, wide-leg pants and a blazer and even miniskirts and a blazer in bold hues are going to be everywhere around us the upcoming season. A mini skirt with a coordinating cropped jacket ensemble will make you feel more grown-up rather than juvenile. If bold colors are not your thing, you can experiment with a suit in a neutral color like navy, black or dark grey. Knee-high boots are a perfect addition to your mini skirt and blazer outfit. For spring and summer, switch the boots with flats.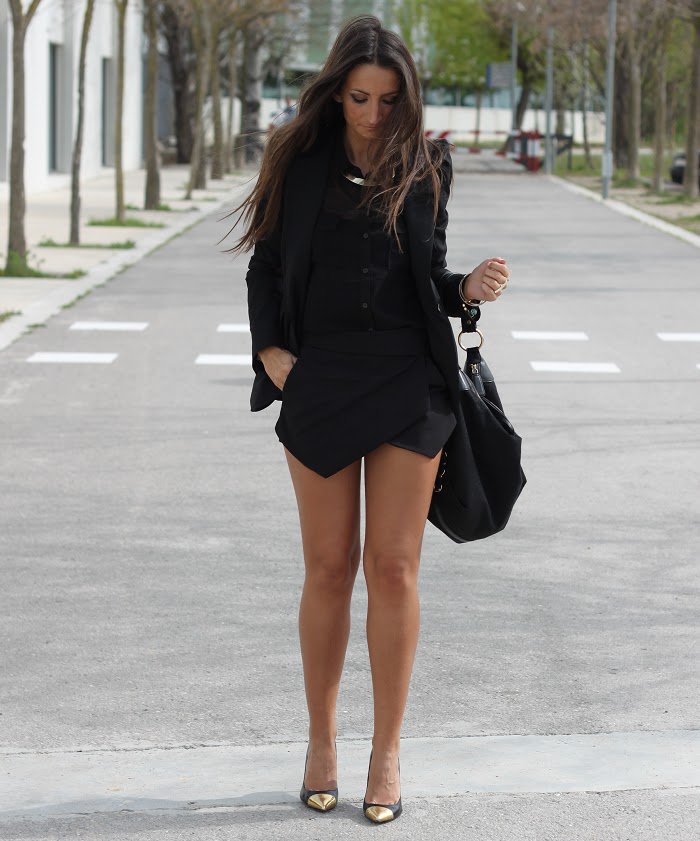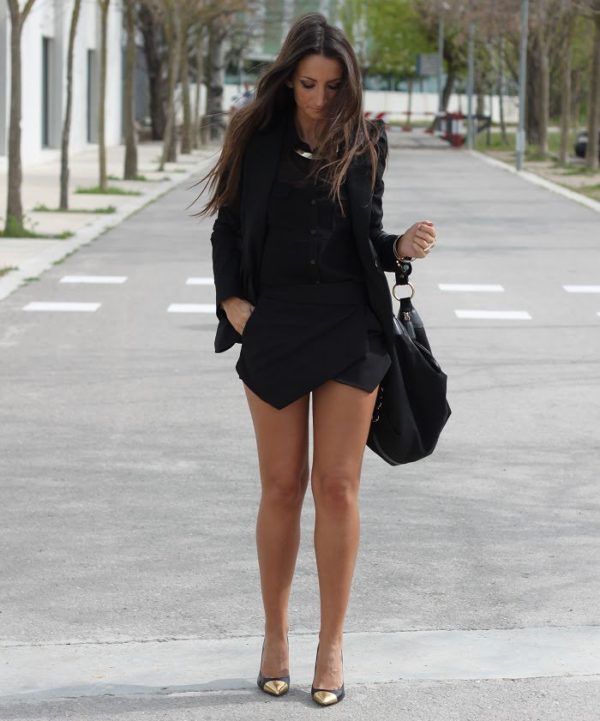 source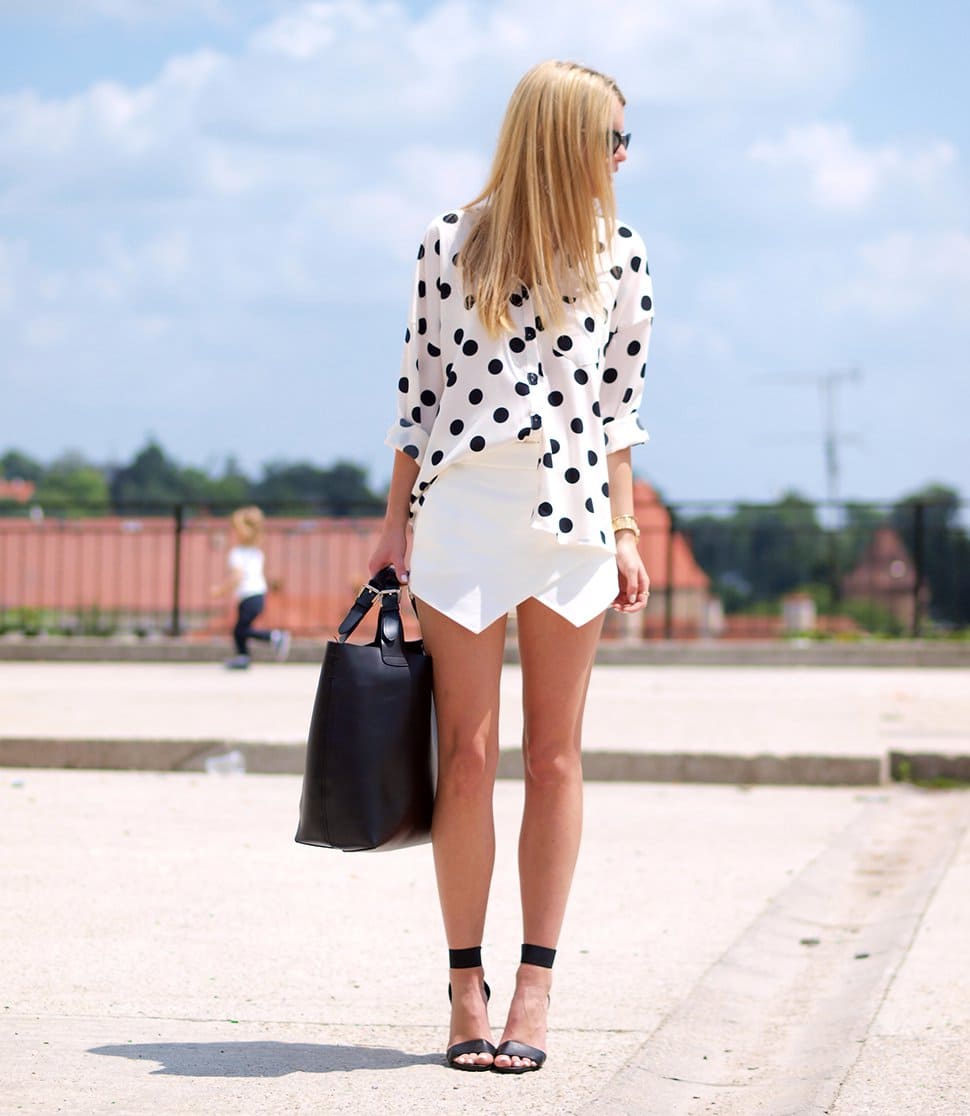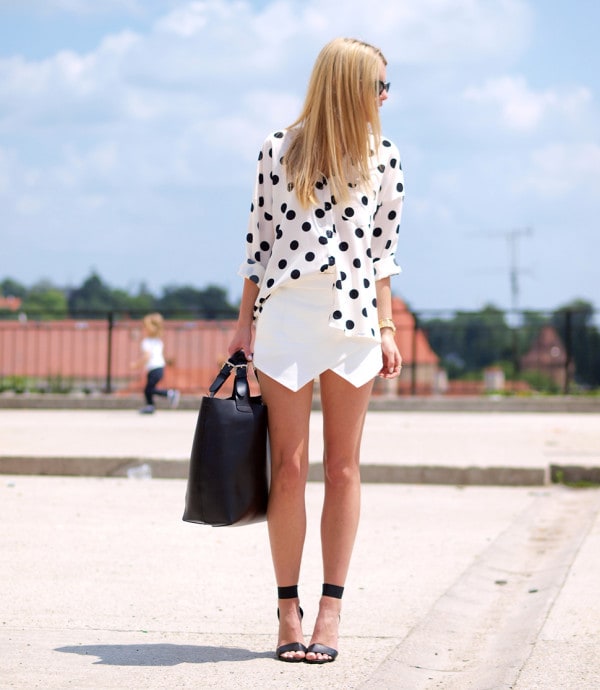 source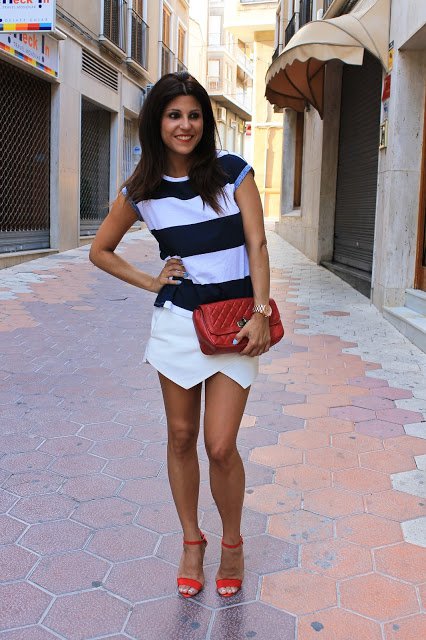 source
Monochrome is always a smart choice
Monochromatic outfits are very popular, but when it comes to styling mini skirts for petite women they are a lifesaver. Layering an off-white knit over an off-white mini skirt helps lengthen your torso. This way you will create the illusion of a proportional look despite the high hem. Also, you can add a pair of boots in a shade of brown or beige to create a "taller looking body" illusion. They will give the impression that you have mile-long legs no matter your real height.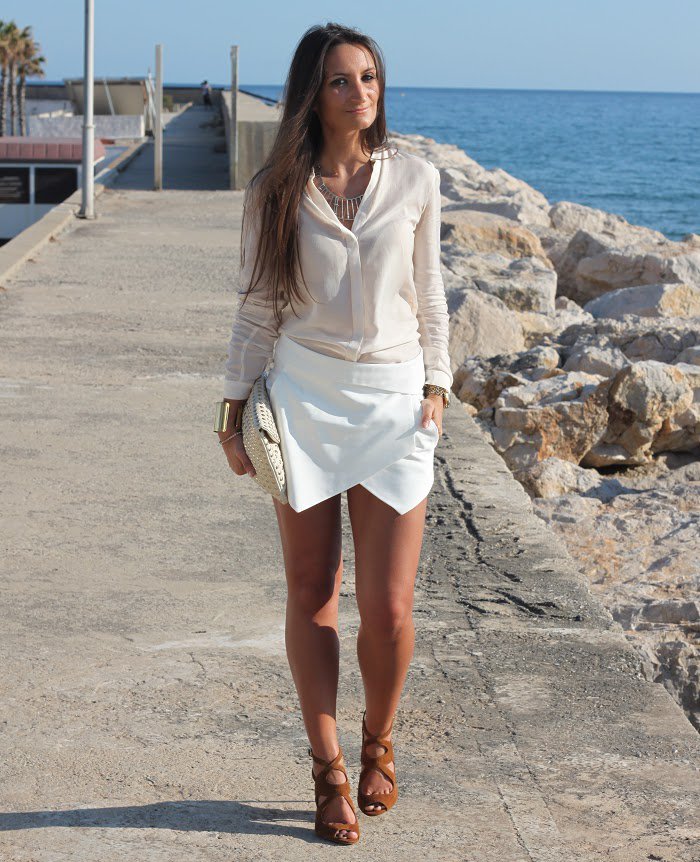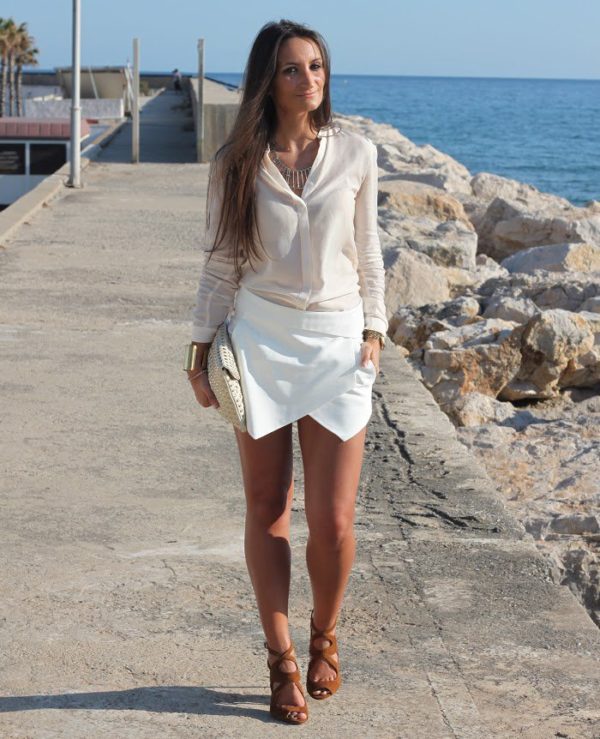 source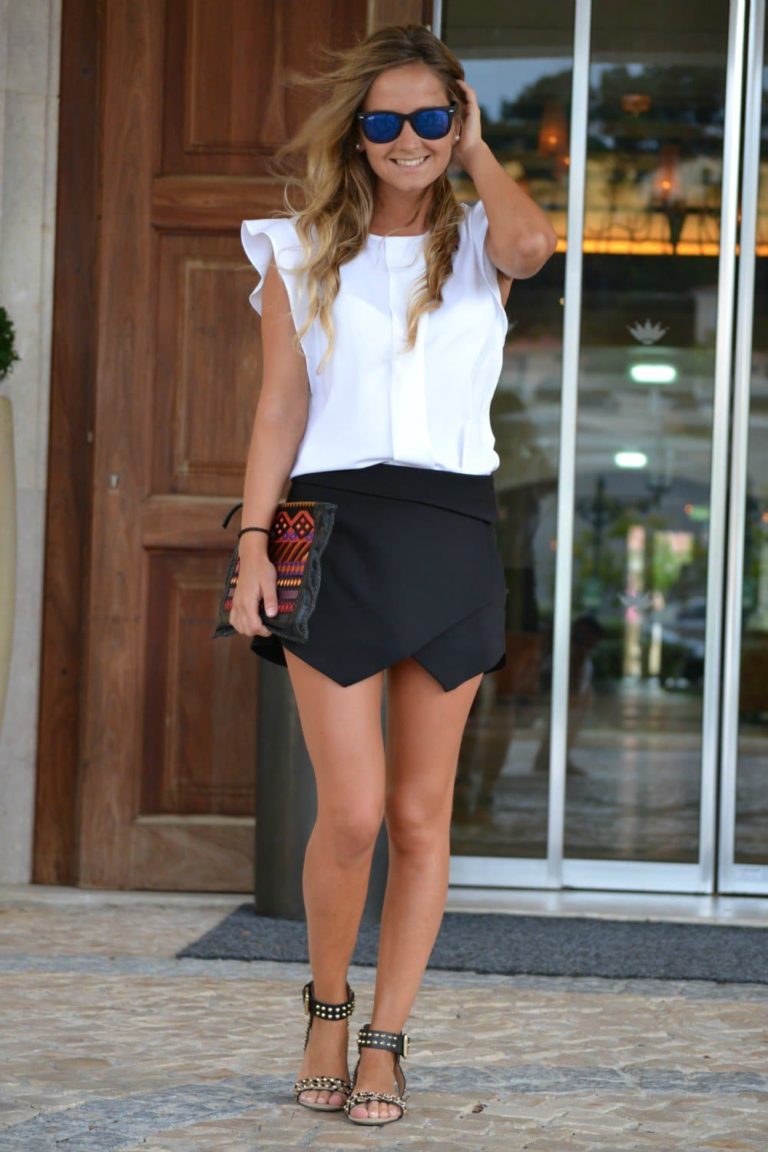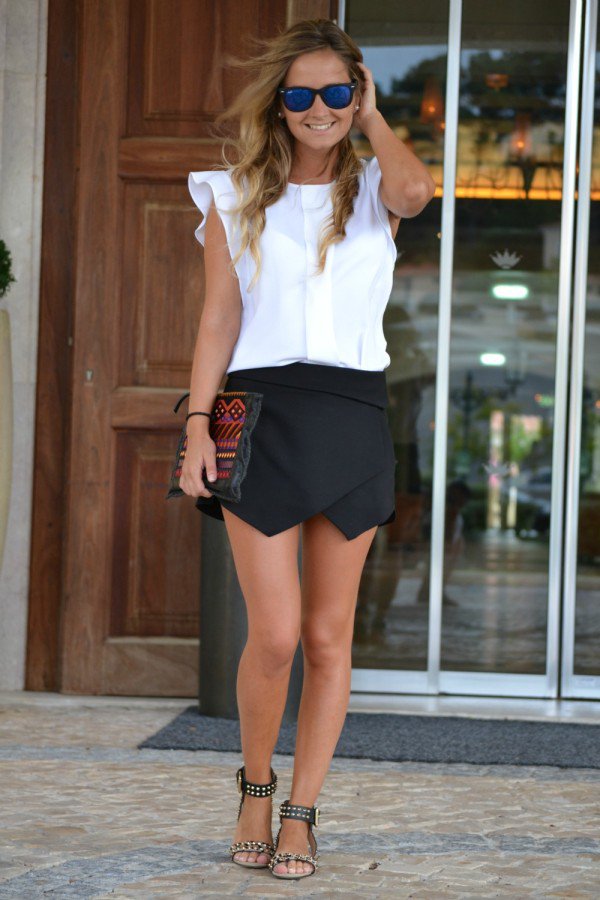 source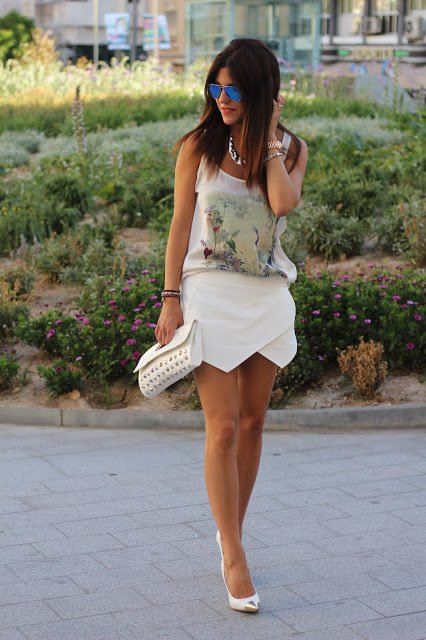 source
Searching for a match made in heaven: Try a short skirt and long jacket
The combination of a longer jacket and a mini skirt is going to be so popular this spring. It gives an illusion of additional coverage without actually covering up your legs. That makes the whole ensemble feel much more grown-up. You can go monochromatic or you can experiment with contrasting, complementing, or whatever you want kind of combinations of colors. A matching set can be a perfect choice, but you are absolutely allowed to experiment with different colored pieces too.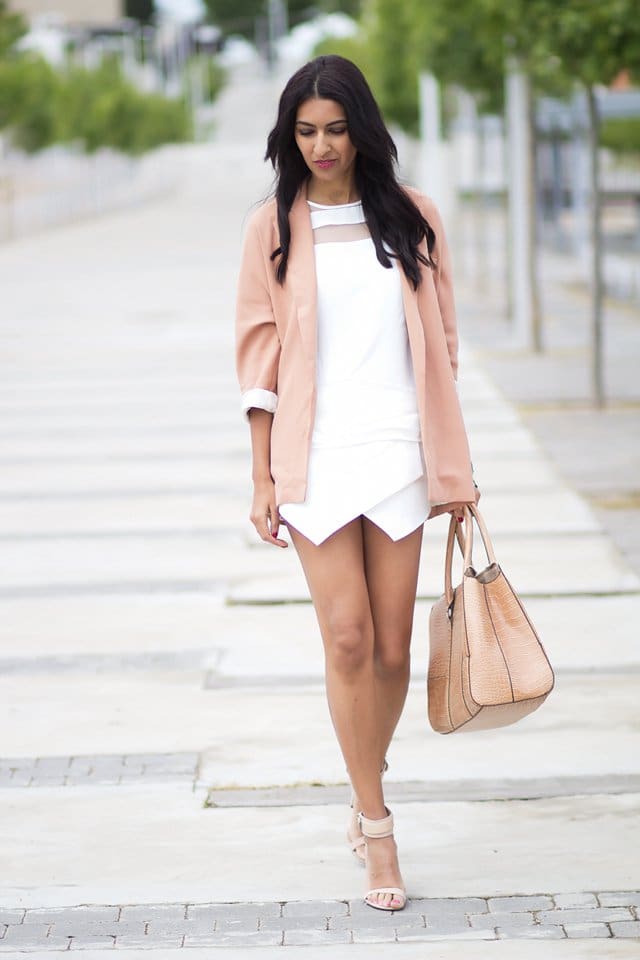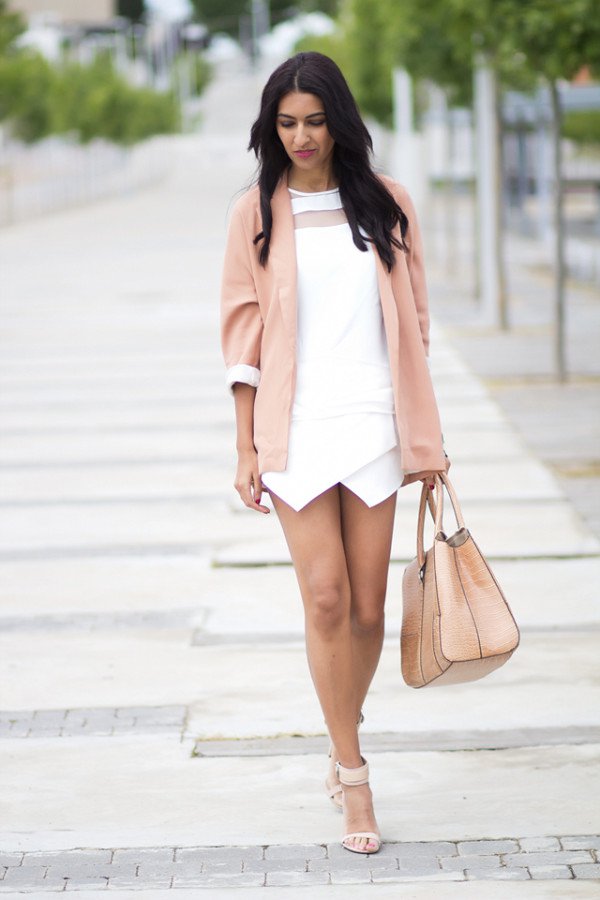 source
When in doubt, for the sporty route
More and more women are getting crazy about the trend of styling more sporty and casual attires nowadays. They are a safe way to wear any outfit without the fear of doing the combination wrong. When it comes to styling a mini skirt, you can always lean to the casual sporty look too. Wear your skirt with a sporty polo tee or a button-up tucked in the skirt, and finish the look with your white sneakers. You can never go wrong with this look.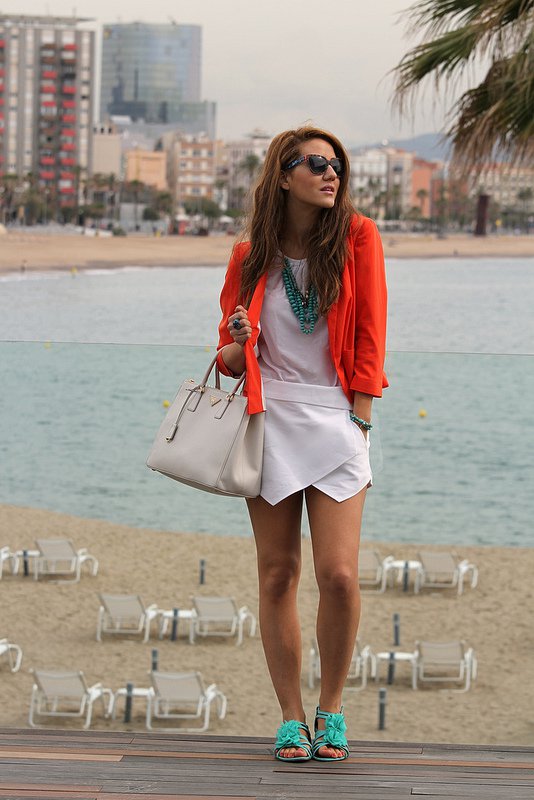 source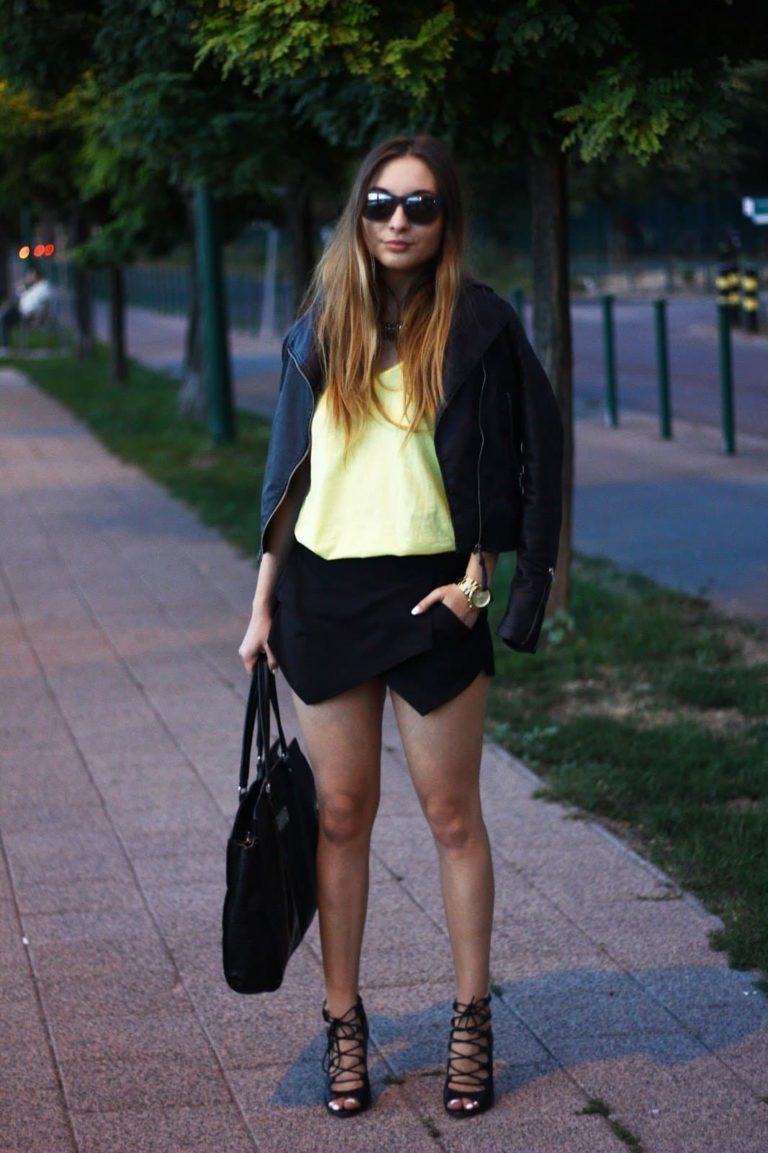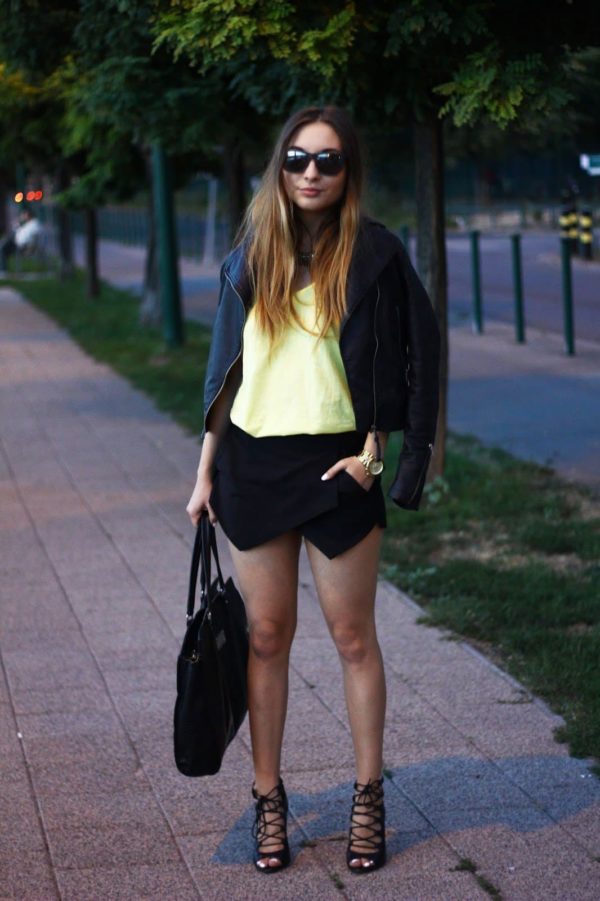 source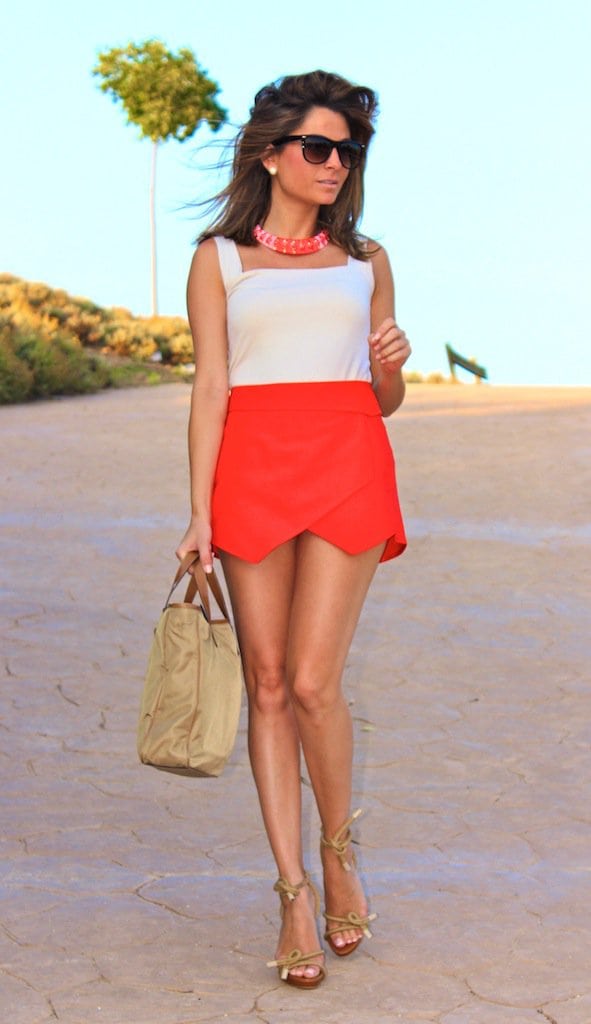 source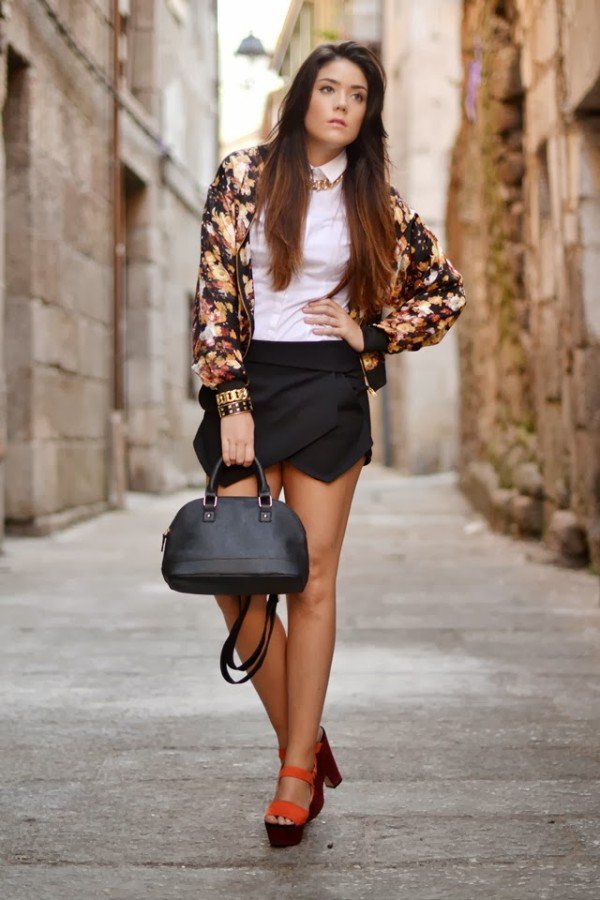 source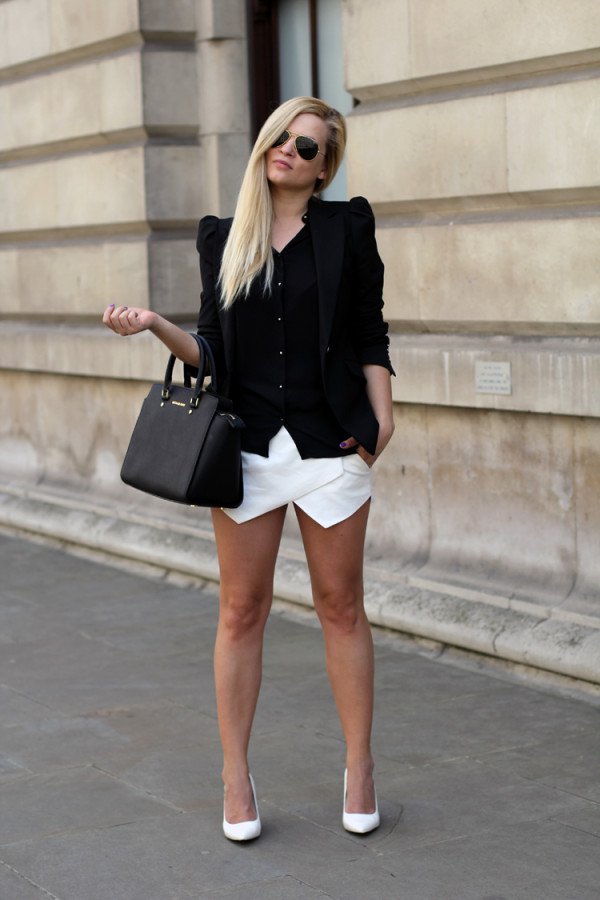 source
Avoid too-short skirts
Has it ever happened to you to run the risk of flashing your undies while sitting down in a too-short mini? It can be really embarrassing in public, so try to avoid wearing too-short skirts. Especially if you are a taller woman, the best would be to stick to a mini skirt that hits about three inches above the knee. These skirts look both sexy and trendy without exposing too much skin.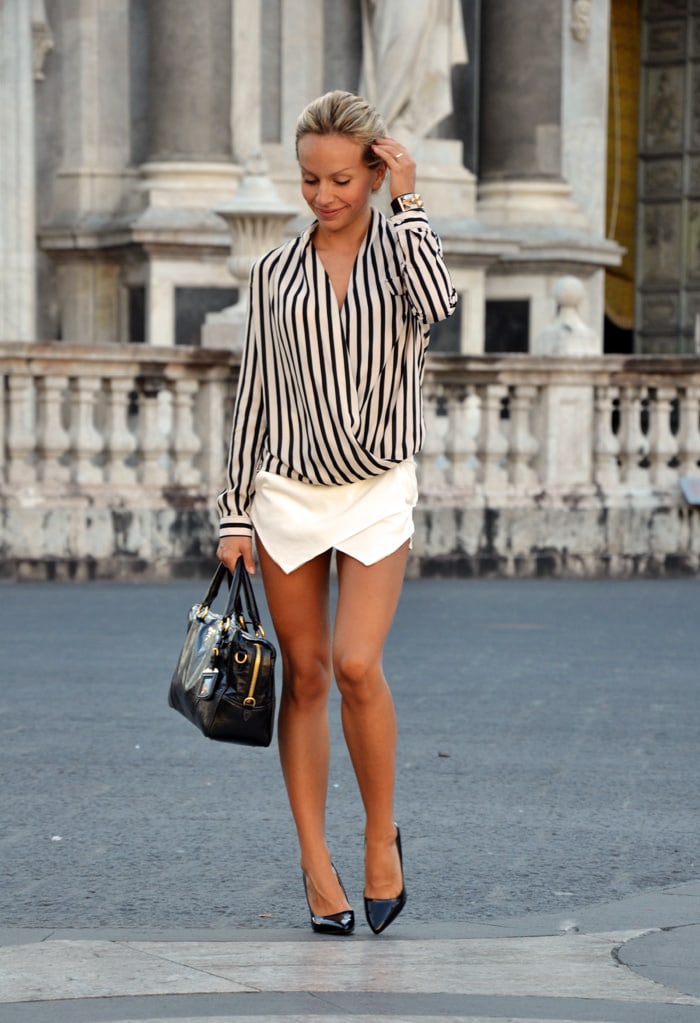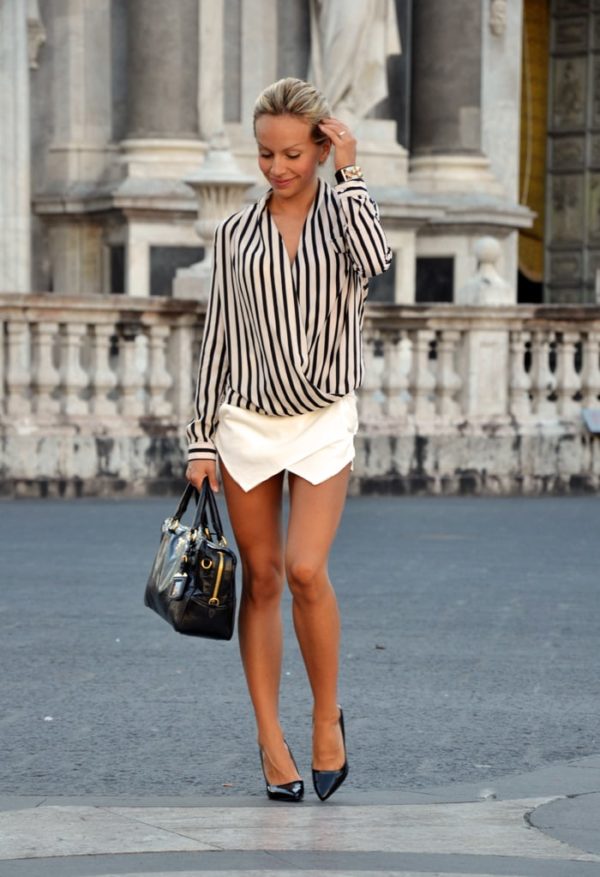 source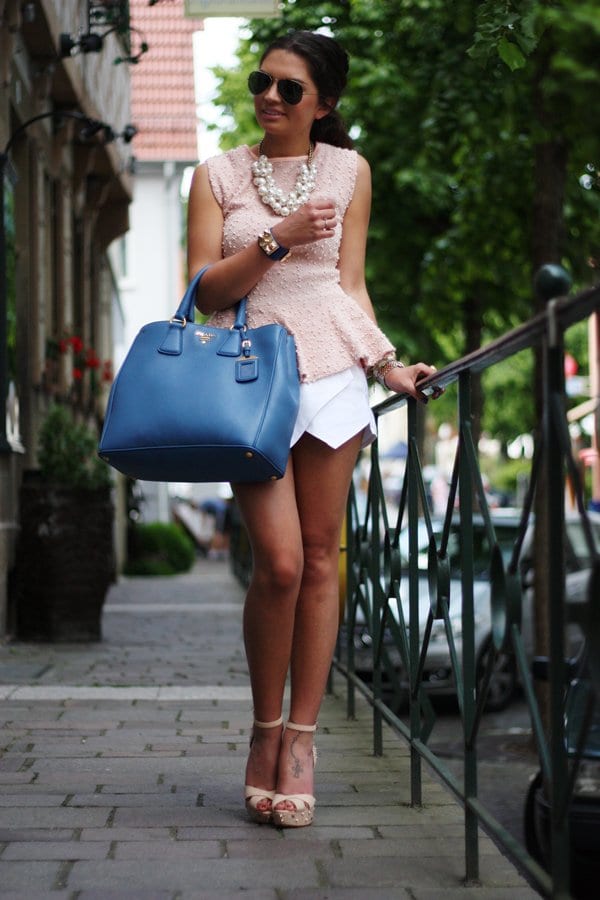 source