Since the coronavirus pandemic is coming to its end, the season of wedding parties can be officially declared open. After two years of pause, fashion never seemed to be more focused on personal style. This is particularly related to modern brides-to-be. They, more than ever before tend to present themselves in their everyday light, instead of following current trends as brides previously used to do. Weddings and bridal looks have once been steeped in the tradition with a long list of style expectations. But, modern brides nowadays are breaking all the rules of tradition. They are keener on being themselves while walking down the aisle. That has made space for so many alternative wedding dress options. In Irit Shtein's bridal collection below you can meet the biggest wedding dress trends that are hit this season.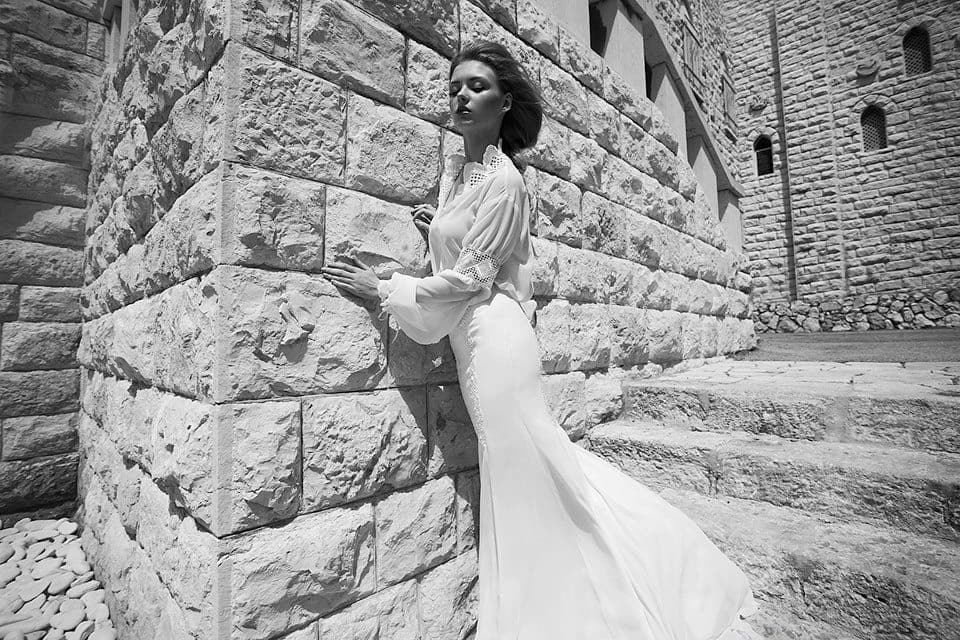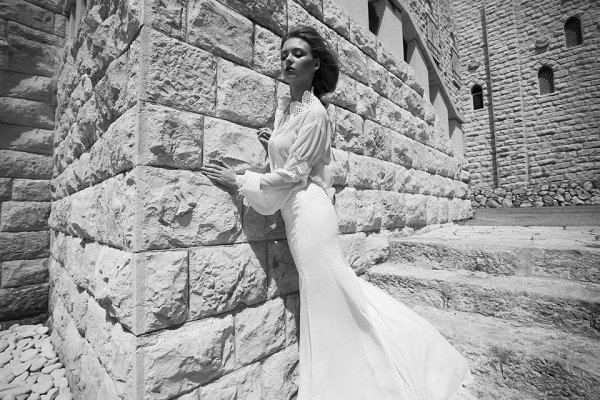 source
Irit Shtein is an Israeli fashion designer whose collection is characterized by unique handcrafts that modern brides adore. In the designs, we can see delicate detailing and some of the finest fabrics imported from Spain and Italy. If you are a delicate bride-to-be, searching for the wedding dress of your dreams, scroll down the page to explore this breathtaking Irit Shtain's bridal collection. You will fall in love with all those soft and romantic hemlines and designs. The collection is a real dream come true for any elegant bride who wants to leave an impression while walking down the aisle. Explore the biggest trends in the collection and choose the one that best suits your perforations. We are sure that any bride can find her own personal style in any of these stunning wedding dresses below. Enjoy the adventure.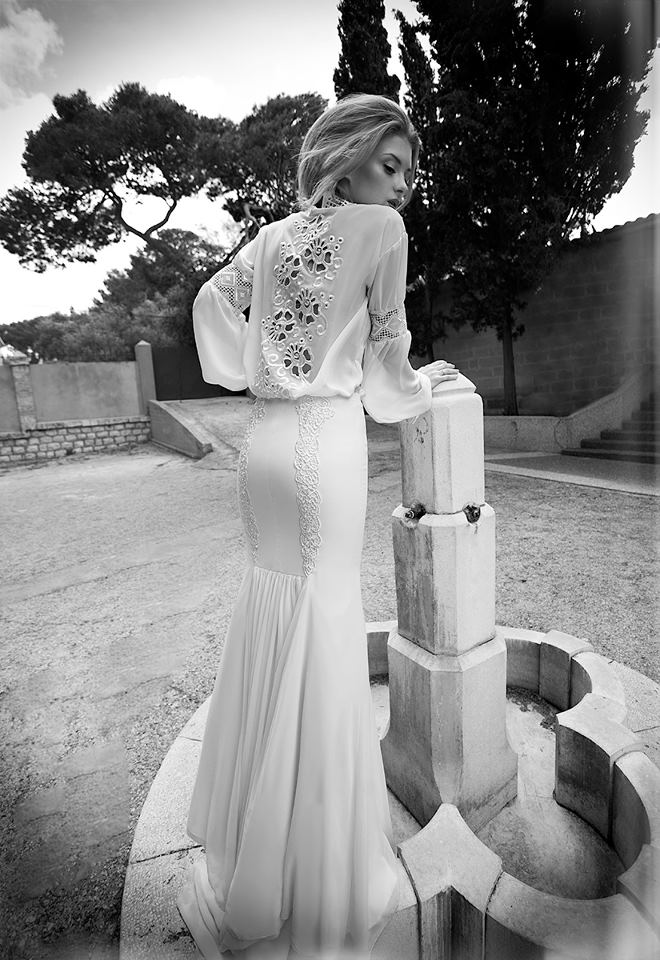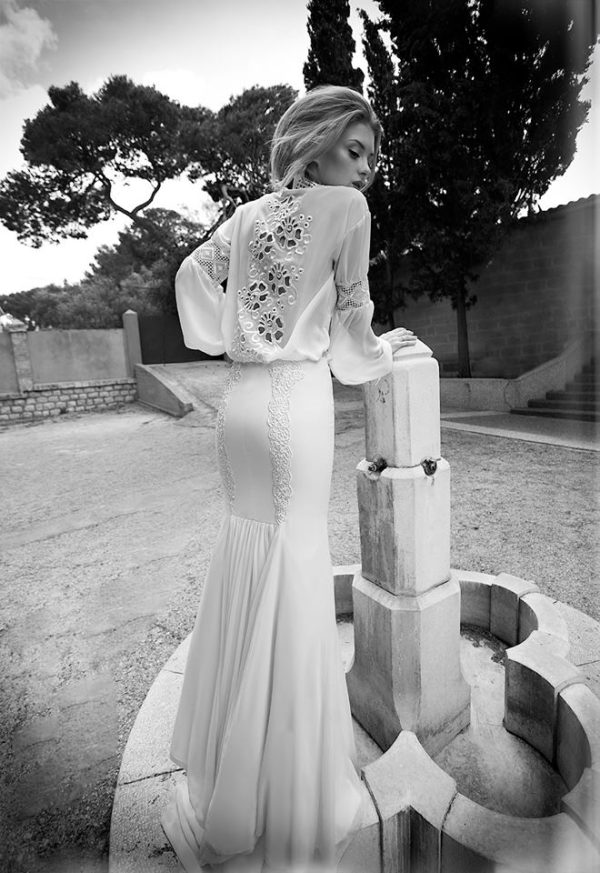 source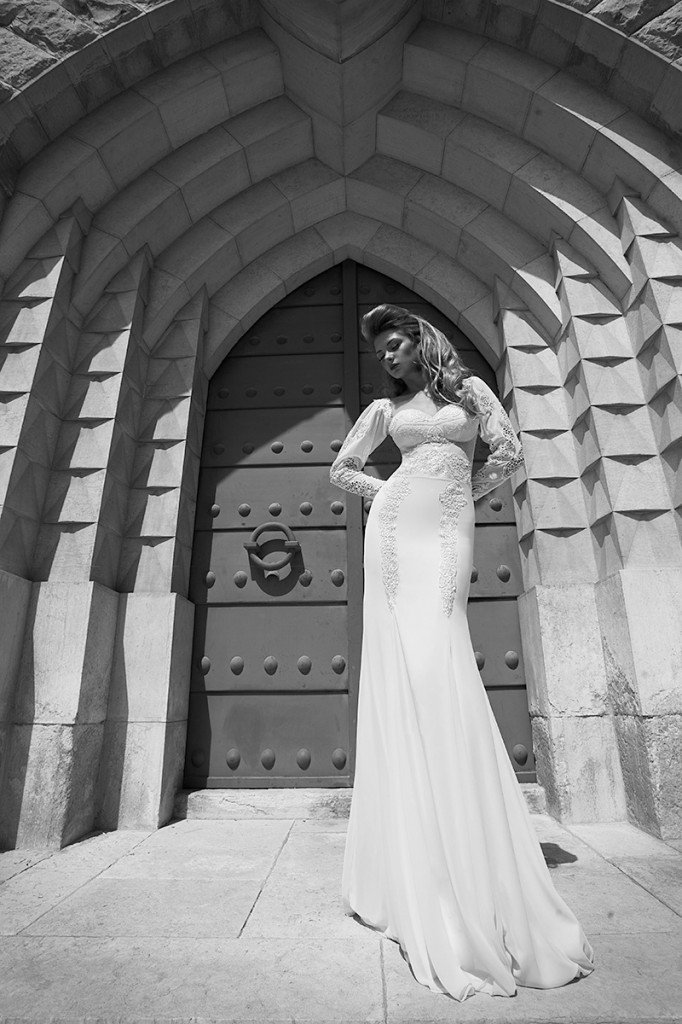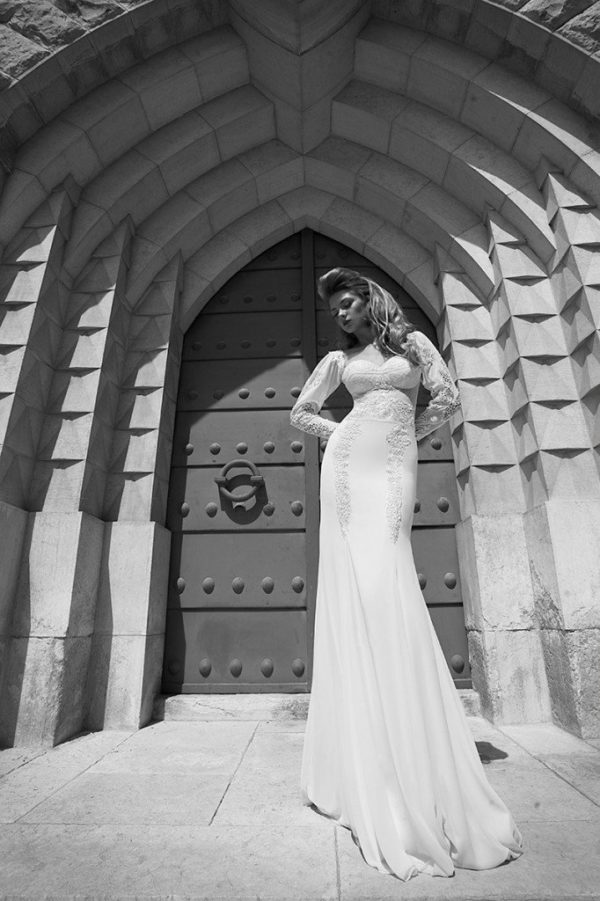 source
Mock necks
One of the biggest trends in Irin Shtein's bridal collection is the mock necks. Whether you are a slim fit, an A-line, or a ball gown, you can always opt for a high-neck variation that will evoke the classicism with a modern flair in the bride in you. From lace to silk crepe and satin, this conservative trend proves that regal comes in many forms giving you the classic yet dramatic bridal look. When paired with a long, dramatic, lace-trimmed veil the high-neck wedding dress can create an even larger impact. The trend itself is so romantic and soft that even the most delicate bride will simply adore it.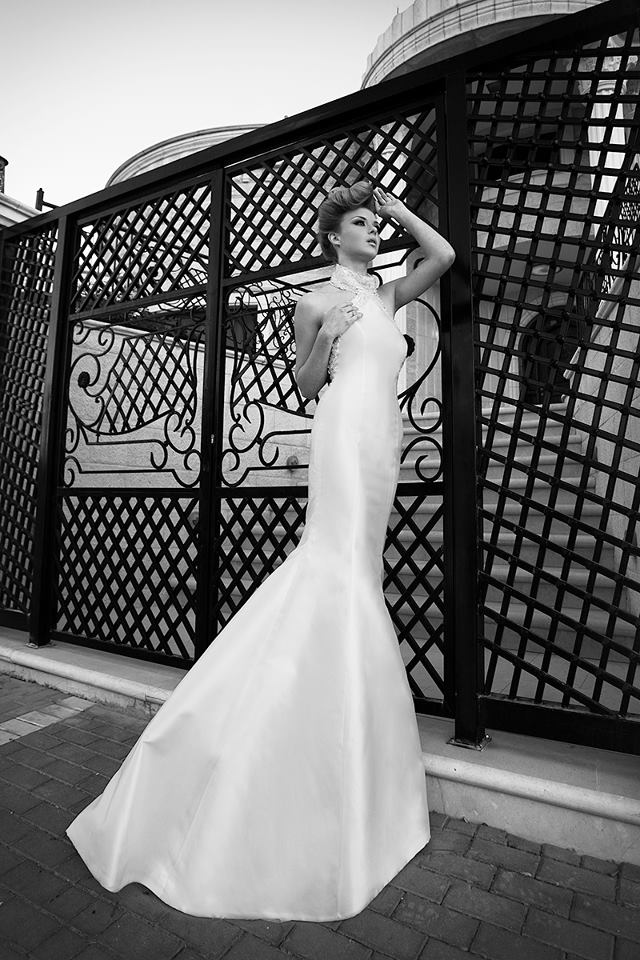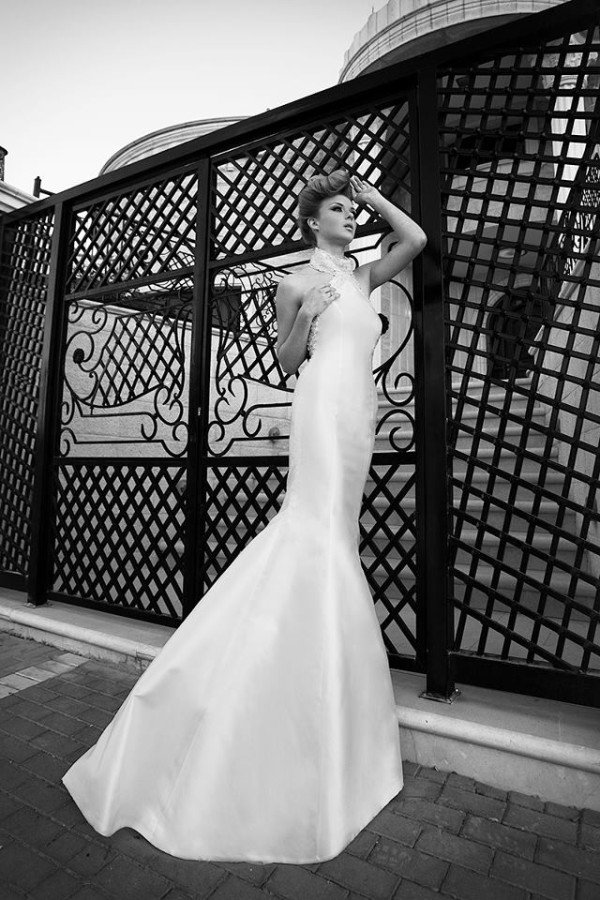 source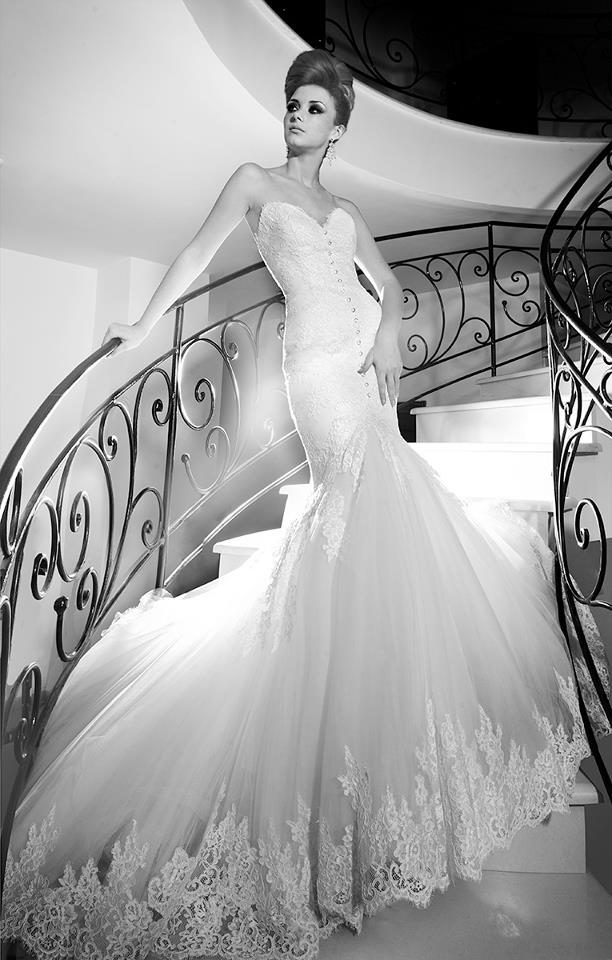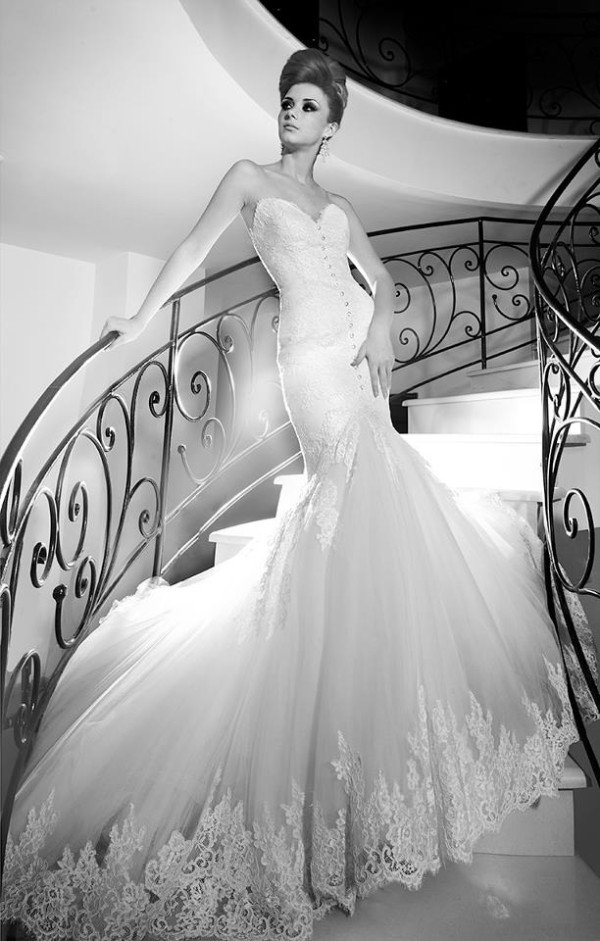 source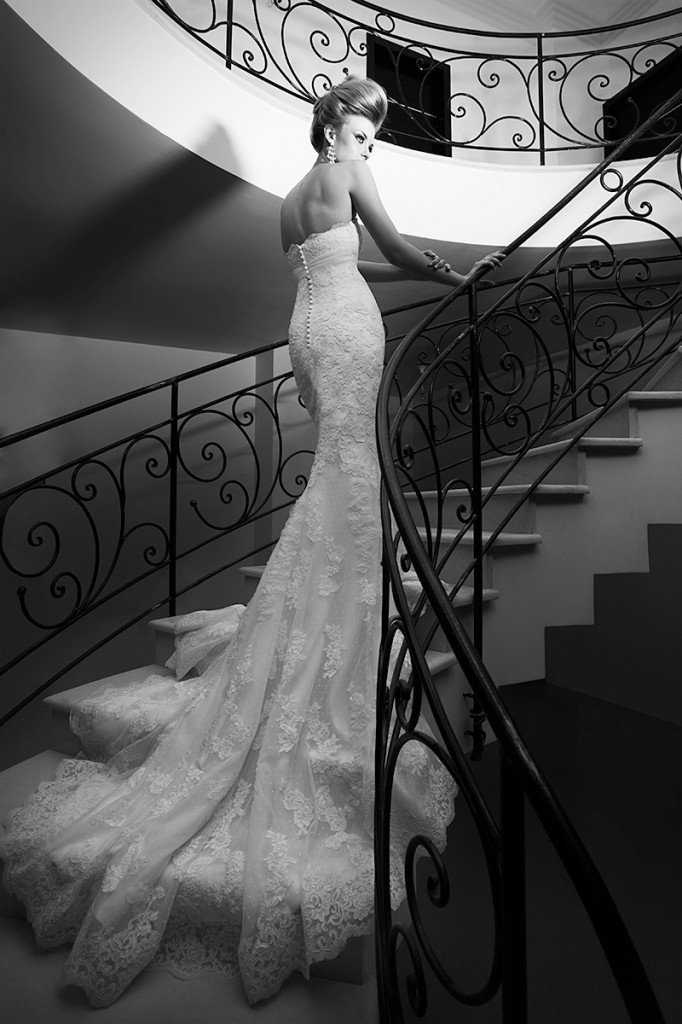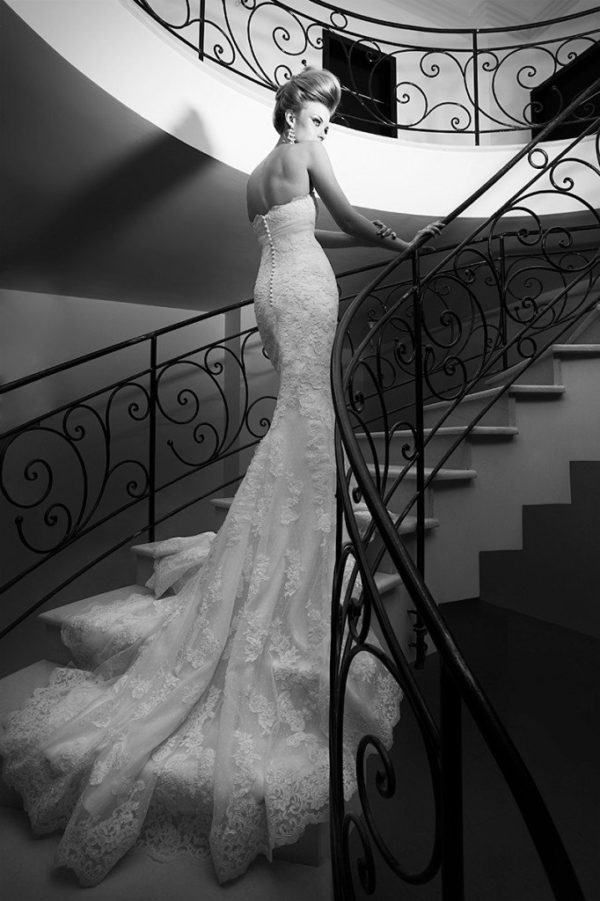 source
Ballet-inspired details
Frothy tulle, grosgrain ribbons, and shades of blush are nothing new in the bridal collections. This spring/summer season the trend is an absolute hit. The popular ballet-inspired trend of wedding gowns is also seen in the latest Irin Shtein bridal collection. The dresses from the collection are nothing less than breathtaking designs with bows and ribbons galore, sheer details, and ballerina-pink palettes. They are touches of modernity and classicism combined in a masterpiece. The best looks merge drama with dainty details, gossamer fabrics, and athletic shapes paired with voluminous skirts.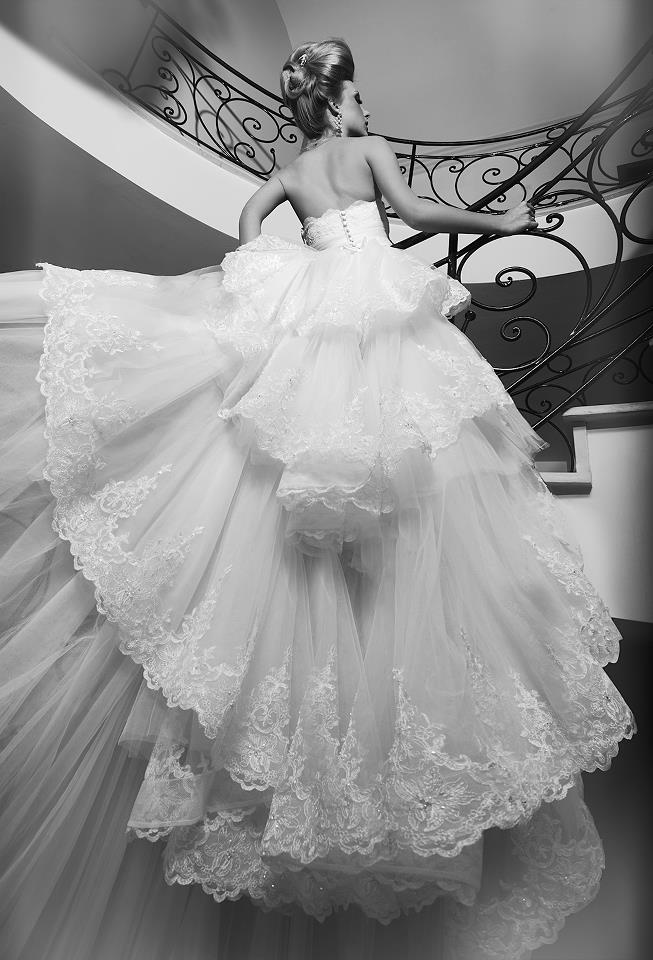 source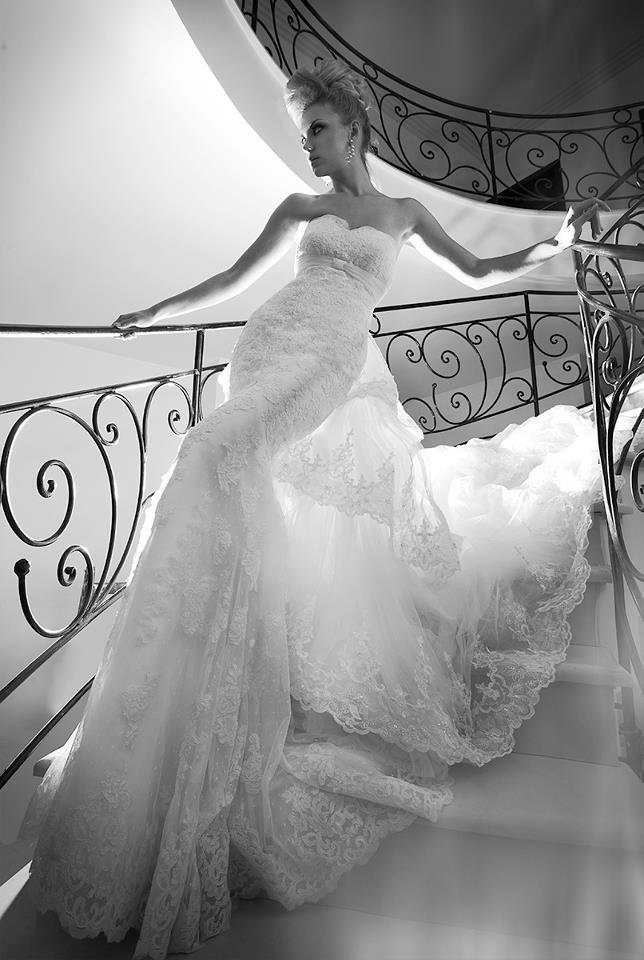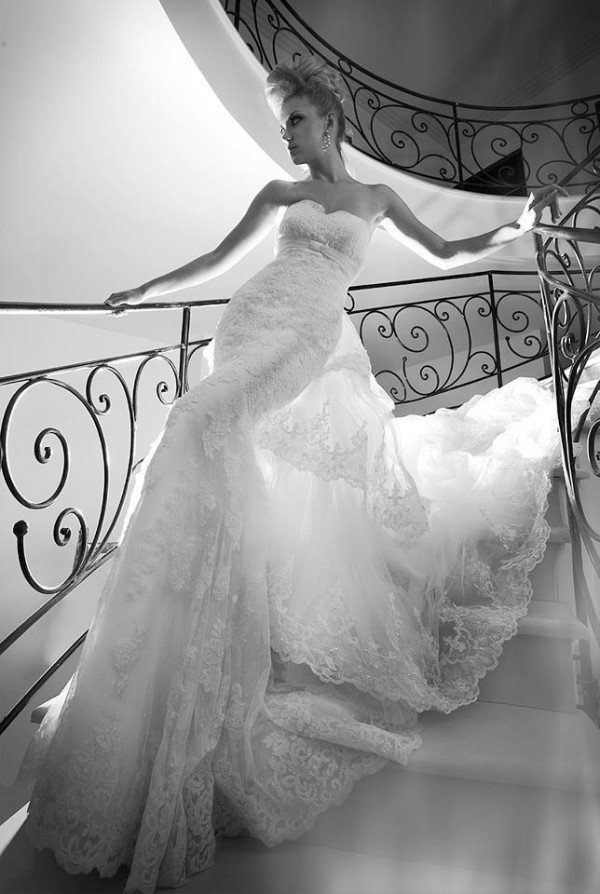 source
Color and prints
Modern brides who can't bother with the status quo will adore this stunning trend of bridal dresses. If white is the first color that you relate to wedding dresses with, you may be surprised by the trend. But, if you are a daring bride-to-be that is ready to experiment with colors when it comes to wedding gowns, you will definitely adore trying this trend. The newest bridal collections are indeed full of colors. Irin Shtein's bridal collection is proof of this. You could see wedding dresses in shades of ginger and champagne in bridal collections for years. But, the newest trends are full of shades of pistachio, dove, lavender, and sky blue.
Would you dare to choose an untraditional colorful wedding dress?  These soft tones are a perfect choice for feminine yet cool alternative wedding dress gowns for modern brides. If you want to have fun with fashion and play dress-up, choose a colorful wedding dress and create an epic look that will stay memorable forever.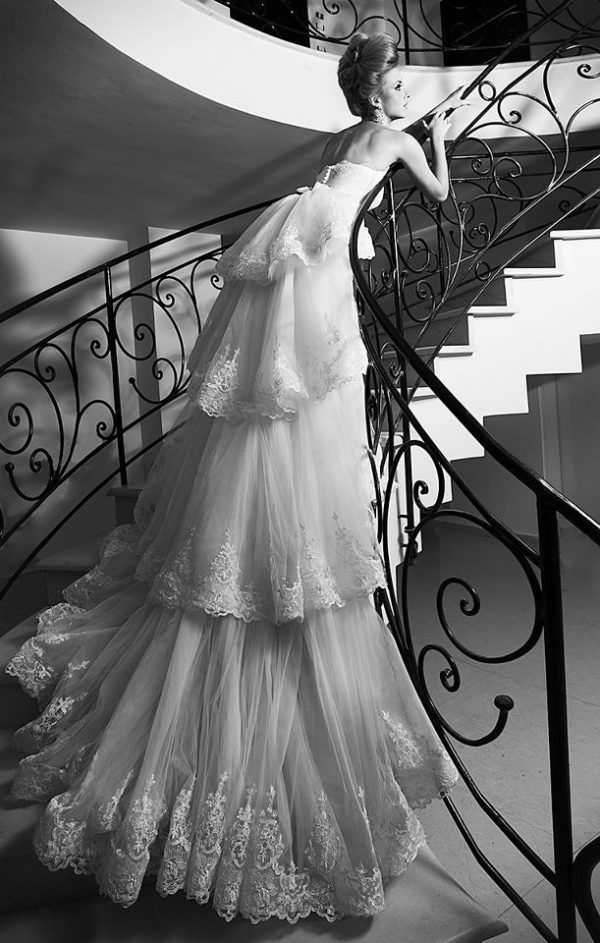 source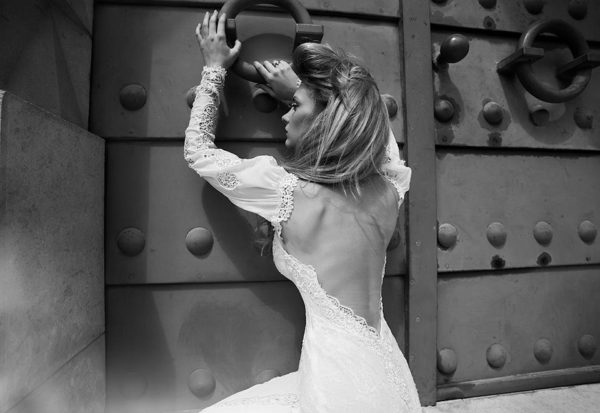 source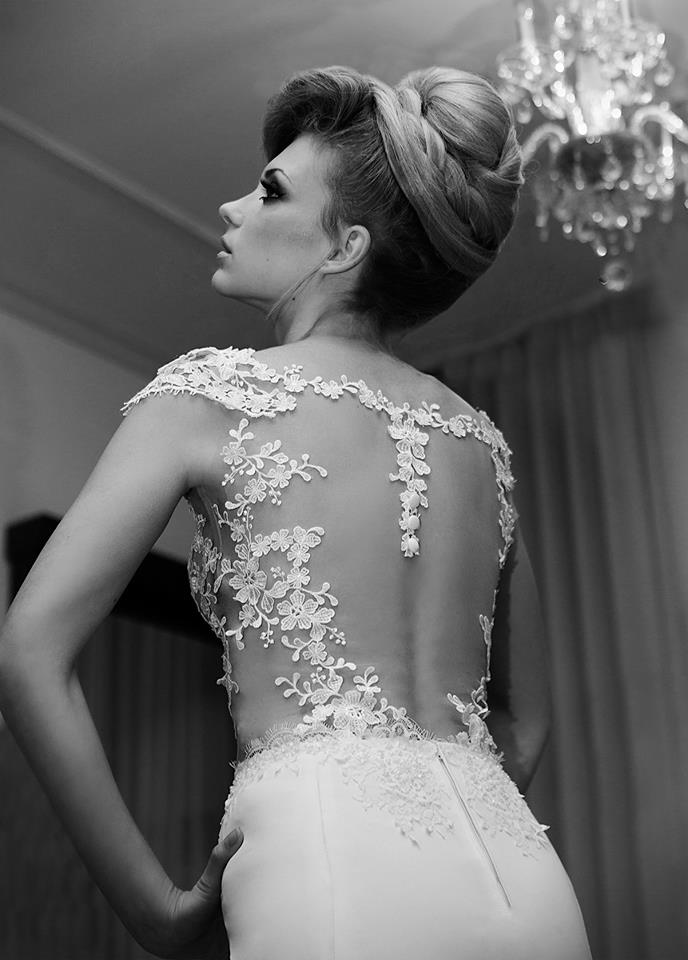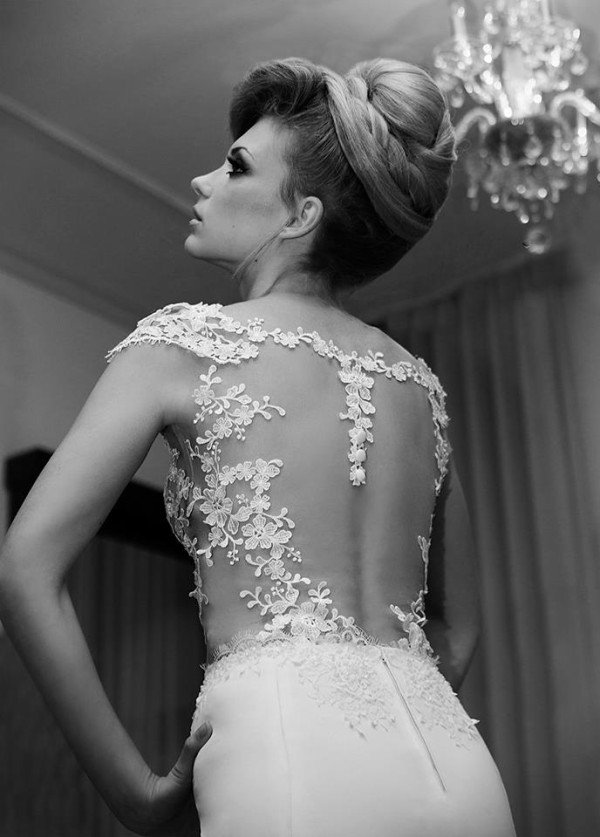 source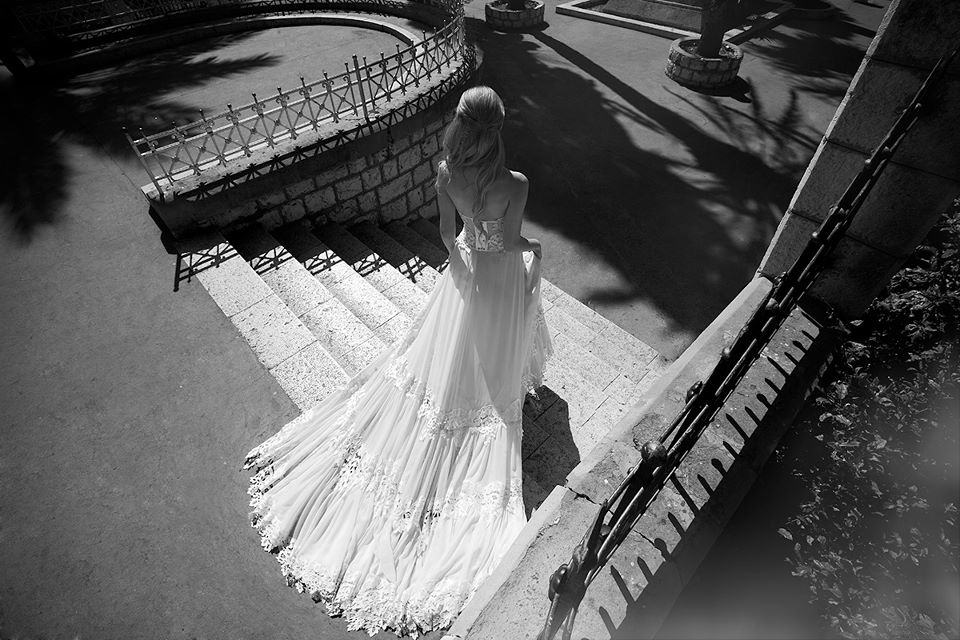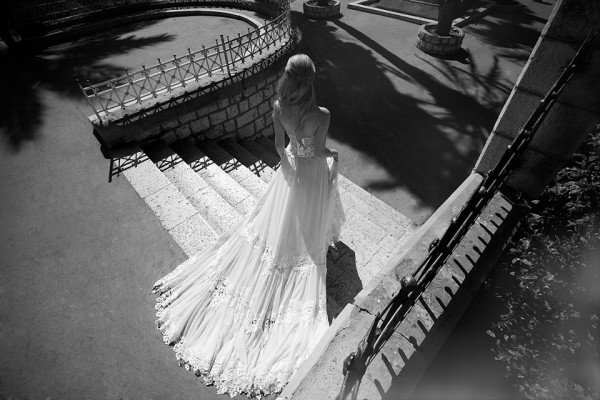 source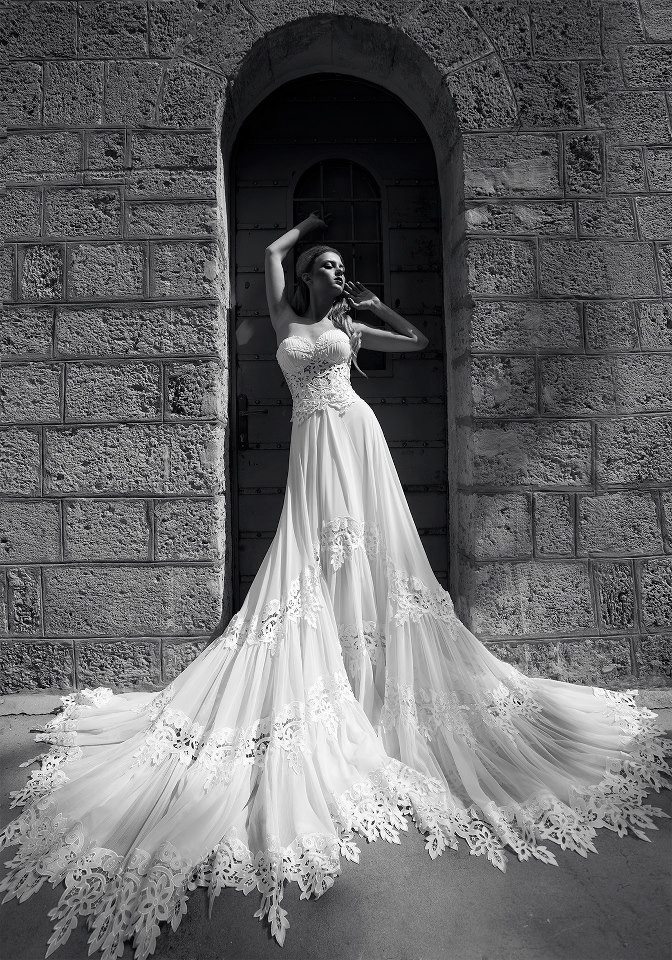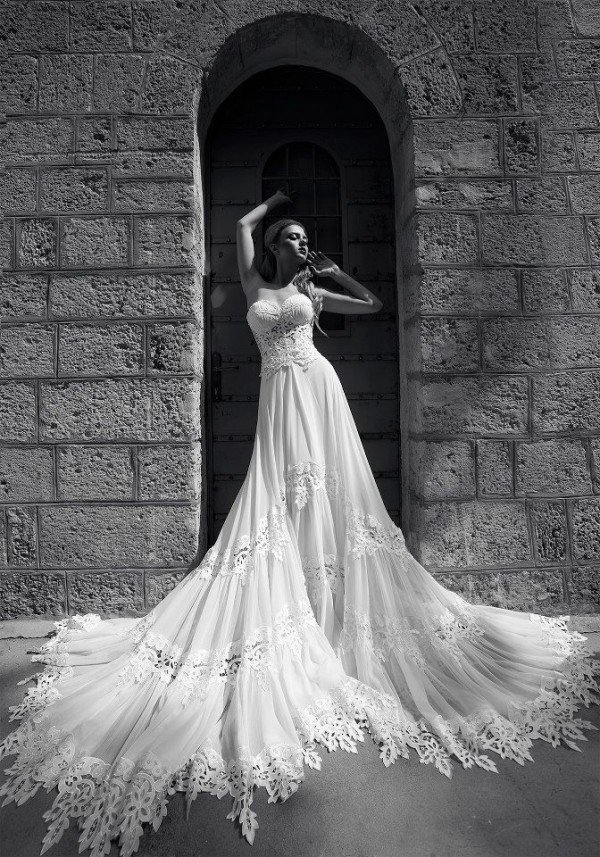 source
Visible corsetry
Underwear, as outwear, is making its way to the aisle. Are you ready for the sexiest bridal look ever? Meet the new non-boudoir Bridgerton-inspired corsetry wedding dresses that modern brides get absolutely crazy for. The corsetry is paired with sheer tulle, gossamer laces, and embroidery creating a royal wedding-worthy feeling with a sexy edge. From corsets exposed on classic ball gowns to innovative mermaid lines, cutouts volumes, and more, brides are loving the new trend of sophisticated sexiness.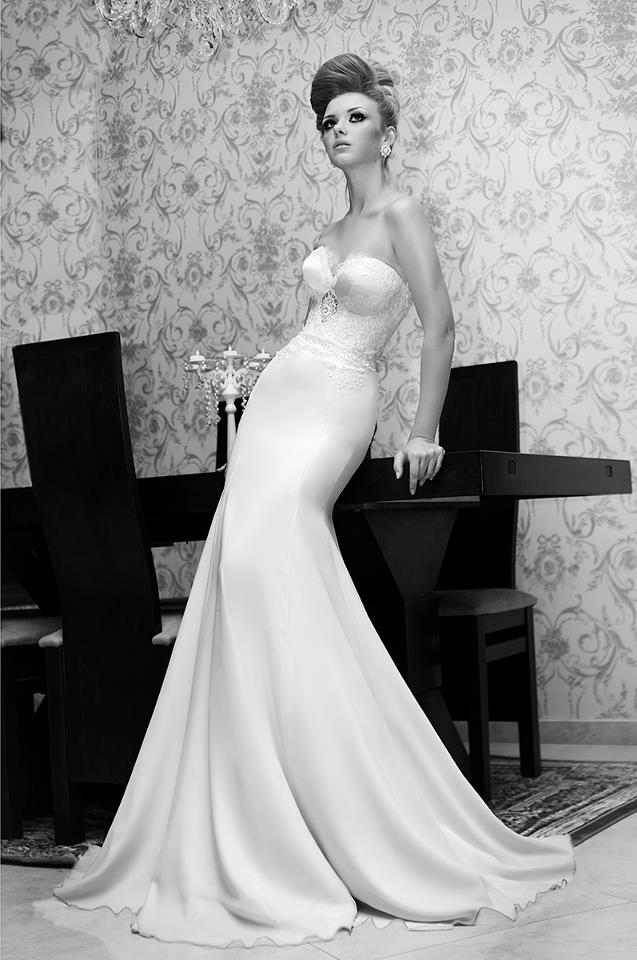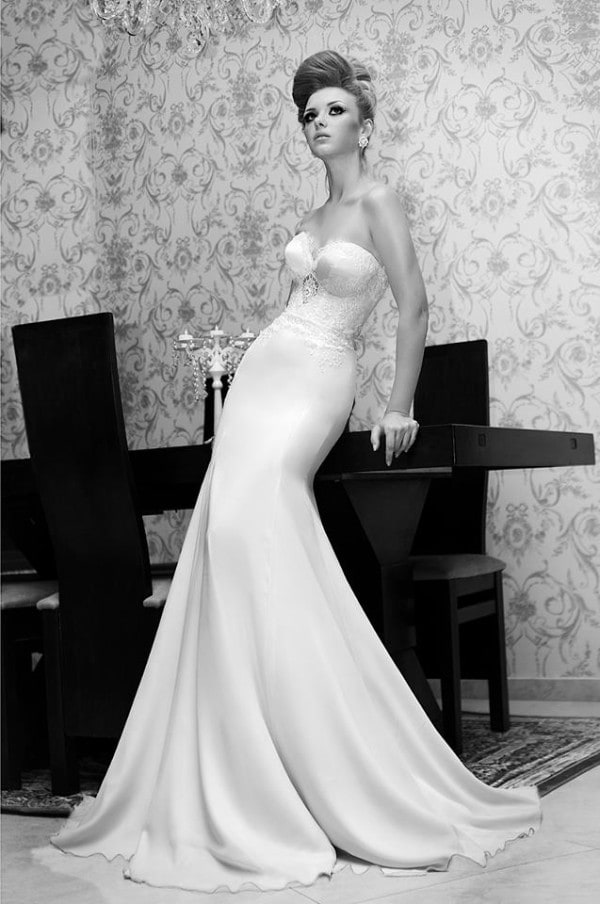 source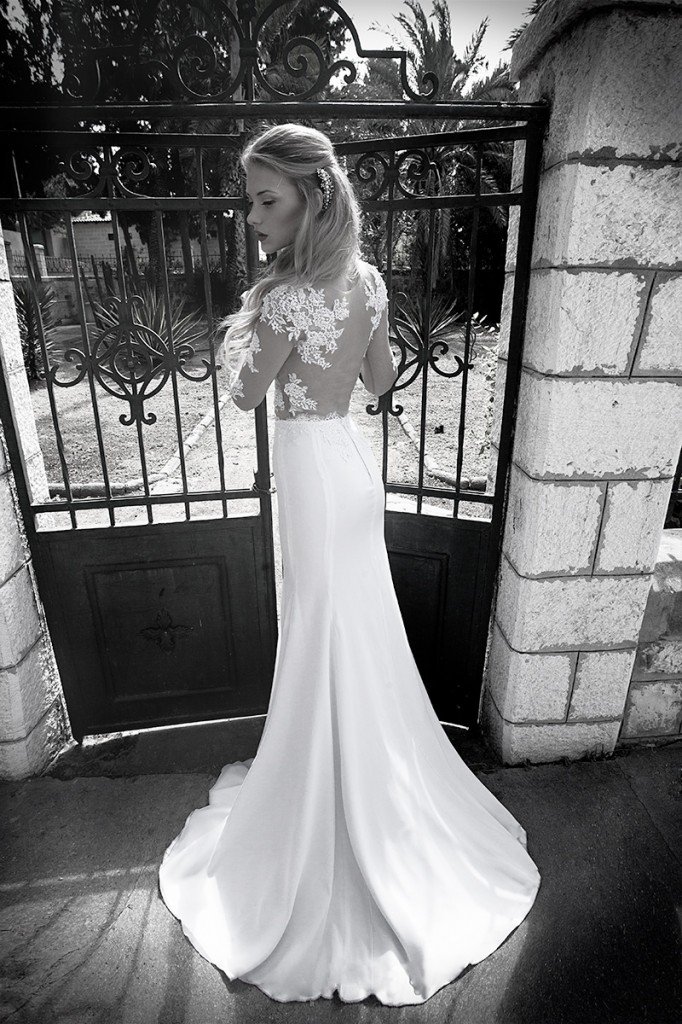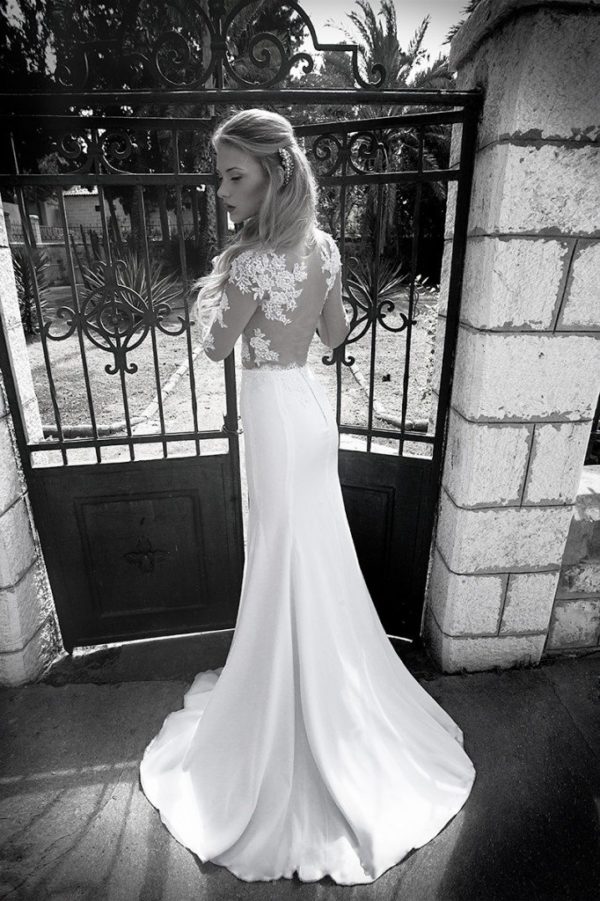 source
Minis and jumpsuits for the aisle
More and more brides skip the traditional wedding gowns and instead opt for a shorter version of the white wedding dress. Shorter hemlines are very popular nowadays, especially post-pandemic. They have always played an important role in the modern bride's arsenal, but after the coronavirus pandemic, their popularity increased. More and more brides choose deemed minis, midis jumpsuits, and tea-length appropriate for the new "fewer than 100 people" wedding parties. If you think that showing your legs and shoes has to be reserved for civil ceremonies or the after-party, you are wrong. If you pair the dress with the right wedding veil, you can create a ceremony appropriate look too. In the Irin Shtein bridal collection, you may find the right short wedding dress for you. You can see the full collection here.