Have Marilyn Monroe, Veronica Lake, Elizabeth Taylor, Audrey Hepburn, Brigitte Bardot and many others been your fashion idols for years? Many women have admired these fashion icons and copied their most memorable fashion looks. There is absolutely no woman who can resist their timeless outfits and hairstyles. Today their retro hairstyles and vintage outfits have been copied with slight modern updates for biggest and most elegant occasions. You can see women wearing elegant evening dresses paired with eye-catching and luxurious retro hairstyle to events that require elegance and sophistication. Since fashion is cyclic everything comes around. Here are some retro hairdos that are back on big doors. Copy them and feel the magic of the previous century fashion.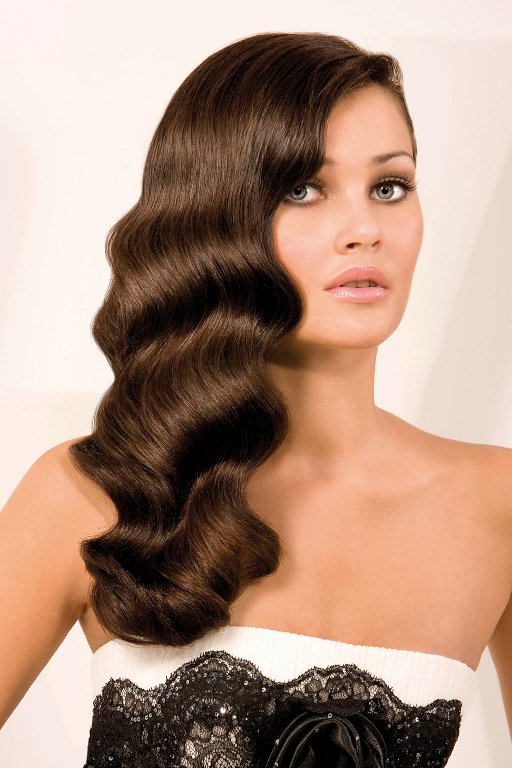 source
Retro wave up-do with pearls
There is nothing that compares with this pearl retro wave up-do hairstyle when it comes to elegance and luxury. Just stop for a while and admire these graceful waves that are a perfect hairstyle choice when the occasion is requiring an elegant ensemble. There is something magical about these retro hairstyles with hair jewelry in them. When pearls are your choice of jewelry, then the magic is even bigger. The key to recreating the look is choosing a hairspray that will provide enough hold, but at the same time won't make the hair look too stiff. You can also copy this hairstyle look if you want to experiment with vintage wedding hairstyles. Paired with a vintage midi-length wedding dress this hairstyle can make you look like a modern bride from the 50s years of the past century.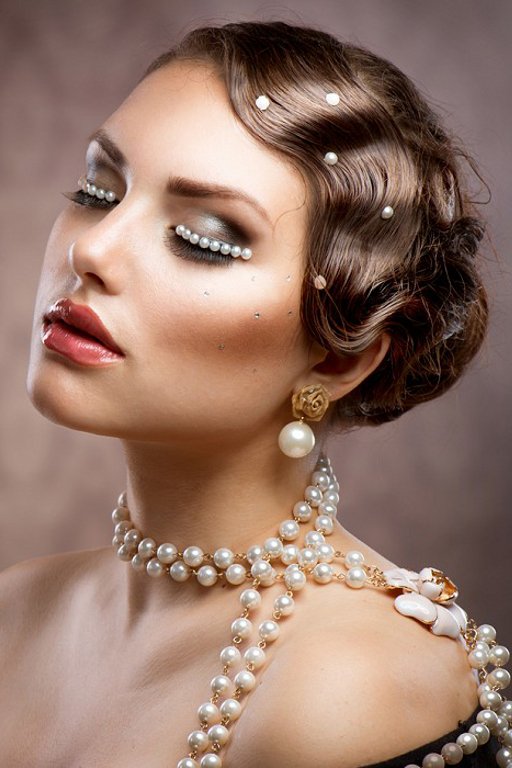 source
Curly girl
Has Marilyn Monroe been your fashion icon? There is probably no woman who doesn't remember her iconic fashion moments. And her memorable curly hair, too! You can now copy one of her most famous retro hairstyles by coloring your locks a platinum blonde and sweeping your hair to the side. Sleep in pin curls or cut hair to an angle and use the traditional rolls to get the perfect classic look. Marilyn's hairstyle is definitely the epitome of yesterday's glam. It has been the inspiration for many vintage hairstyles in the era after. Transfer it into your present and feel the magic of the past.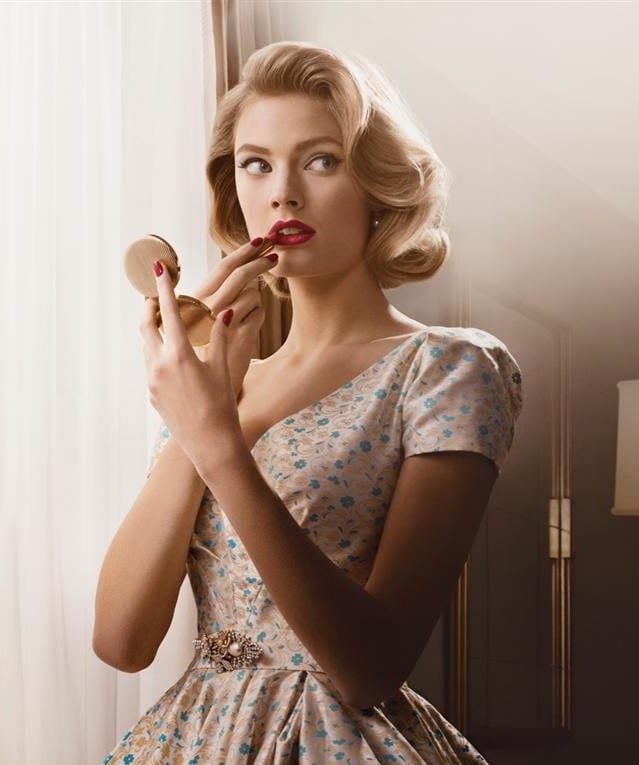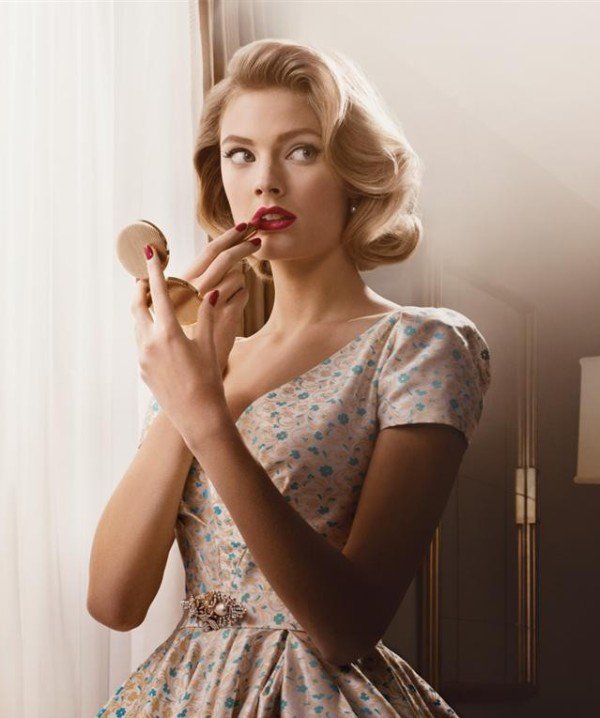 source
Multiple buns
Are you searching for a retro hairstyle that will fill your hearth with fun and retro vibes? You should definitely try the multiple buns hairstyle. Roll your hair into a side bundle in the front for vintage bangs. You can also dress up your vintage up-do with bandanas or scarves. This is a perfect and refreshing look that you can rock all day long. It may take you a few practices tries before you get the perfect look. For longer and thick hair, you will definitely have to spend a few hours trying in front of the mirror before you get the desired hairstyle look.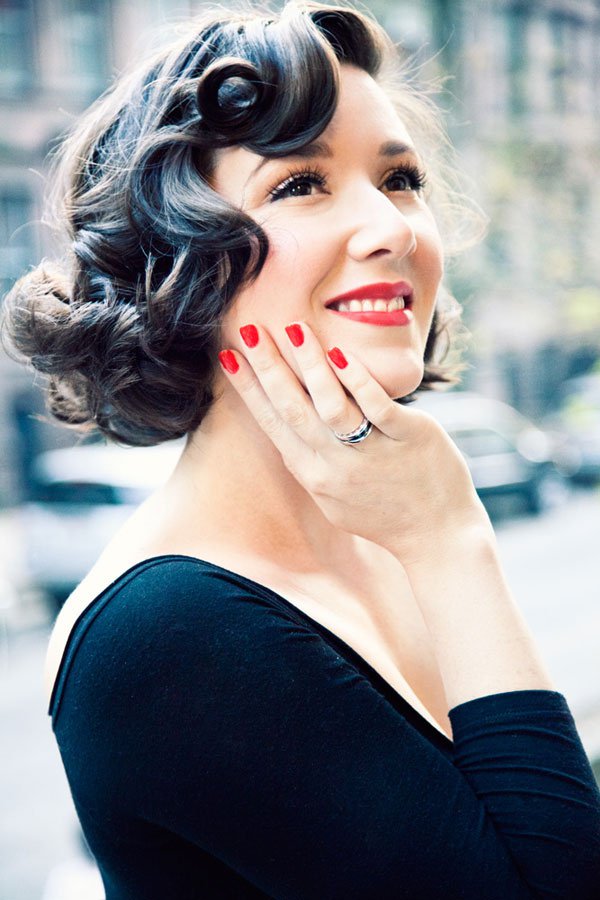 source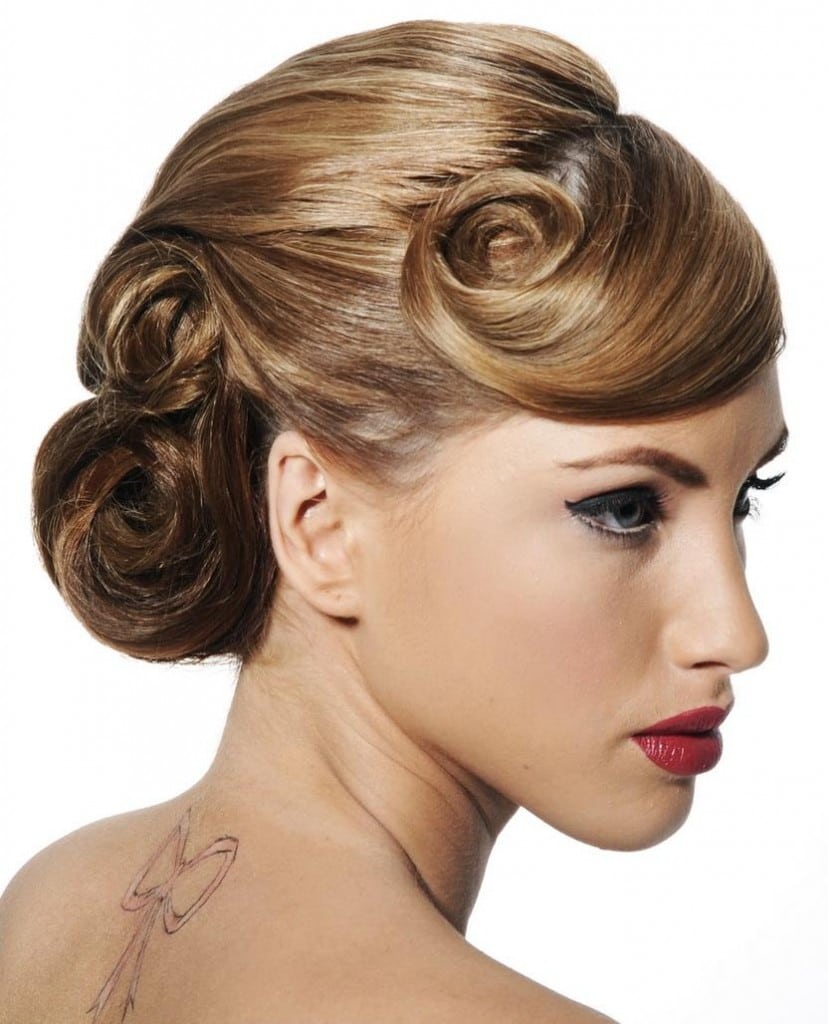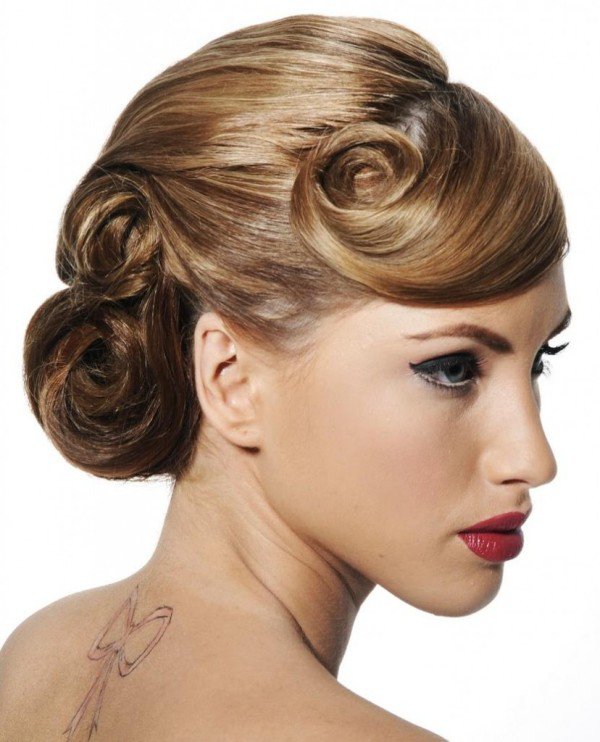 source
Curly and romantic
Long and lovely curls are never out of fashion. They look so romantic and are one of the retro hairstyles that are always in style. To get a real throwback look you can part you're your hair with a sweep and secure each half with bobby pins. No matter your hair color, curls always look so lovely. You can rock them for any occasion whenever you need a more formal and casual ensemble.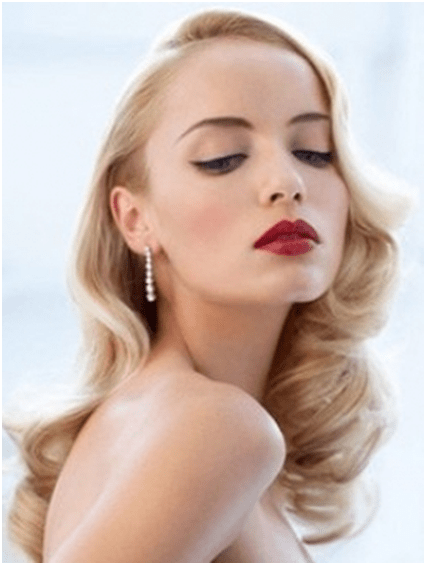 source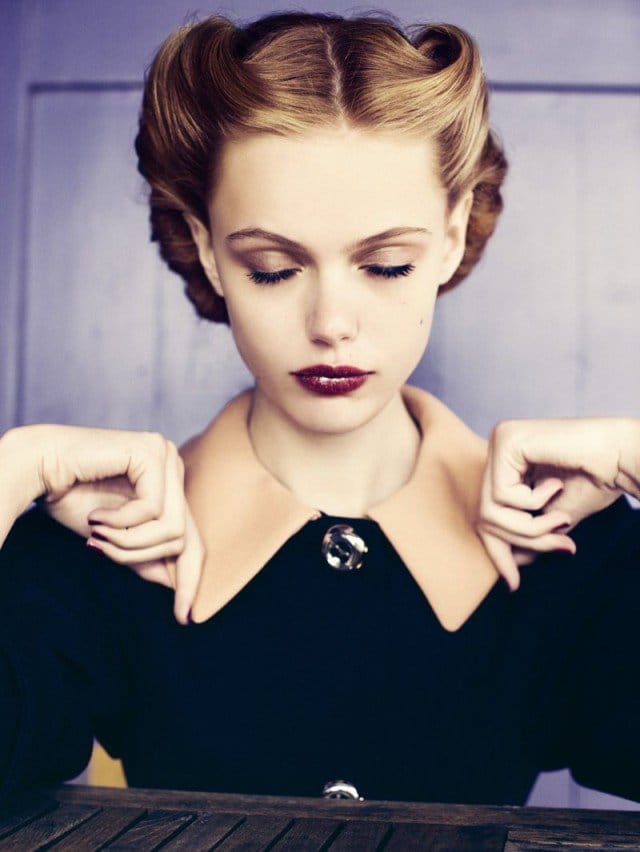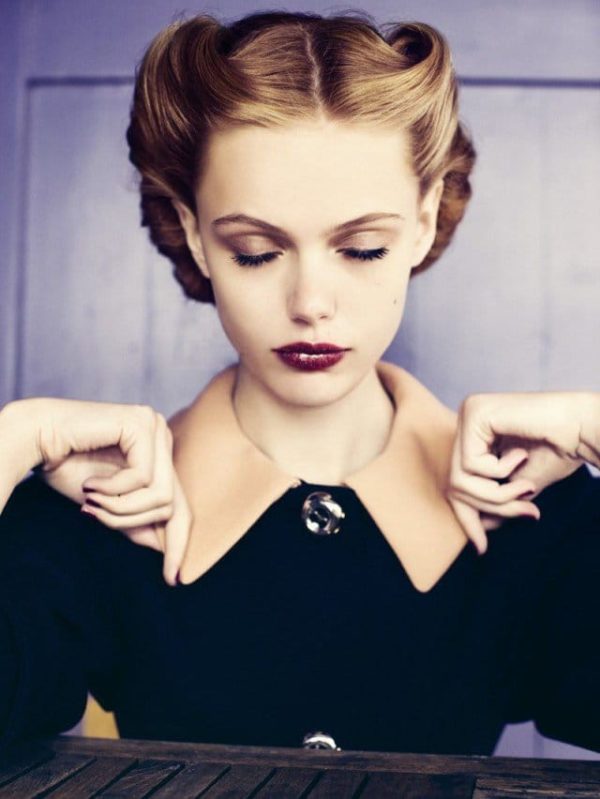 source
Shoulder length retro
One of the most eye-catching retro hairstyles inspired from the 1940s is back! We refer to the romantic shoulder-length retro hairstyle with a vintage vibe. The solid dark hair is the perfect base for styling such a hairstyle. Pair it with dark lipstick makeup and fair skin. You will this way fully copy the retro look of modern women that uses to live during the 40s years of the past century.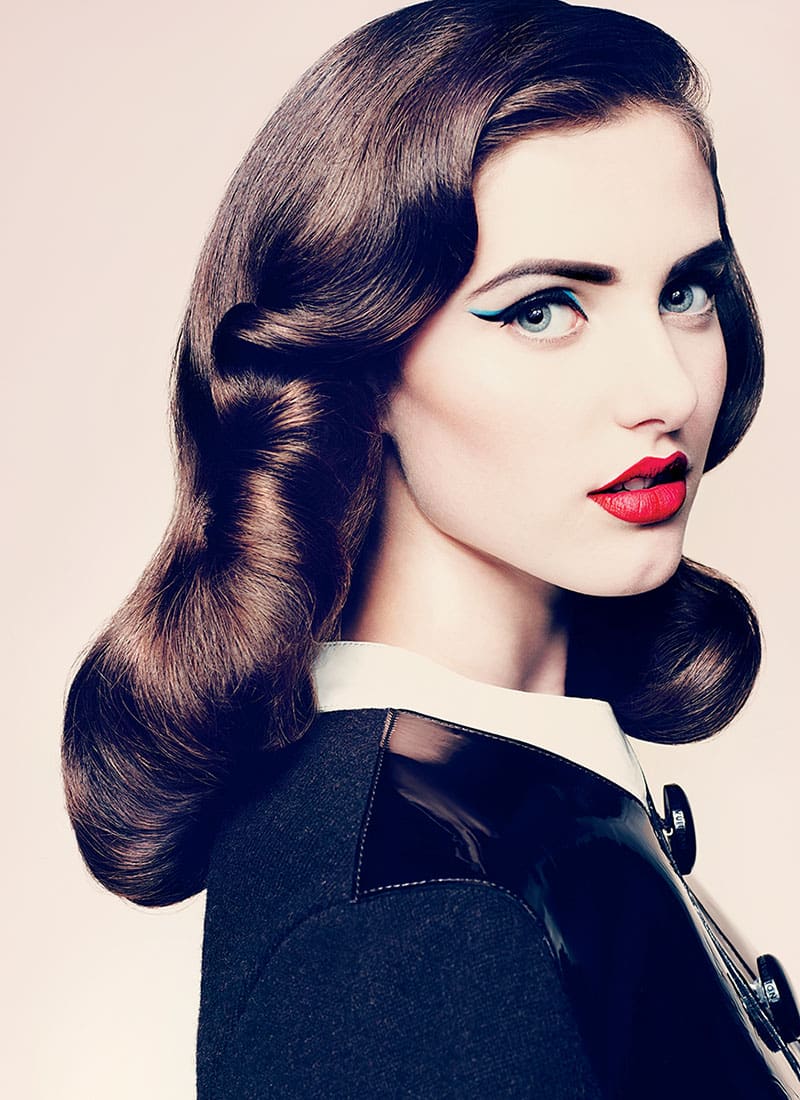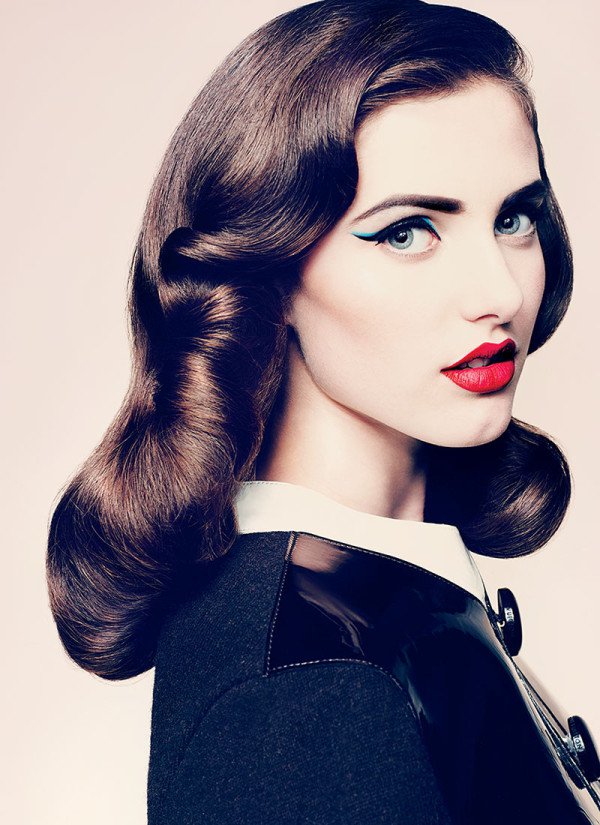 source
Beehive with a hairband
Vintage and retro hairstyles are always been related with a lot of volume, sleekness, clips, and headbands. If you want to copy a vintage look with your hairstyle, then the best is to add some headband detail to your retro up-do. Inspired from the 60s, and complemented with some modern vines, this hairstyle is a perfect joint between past and present.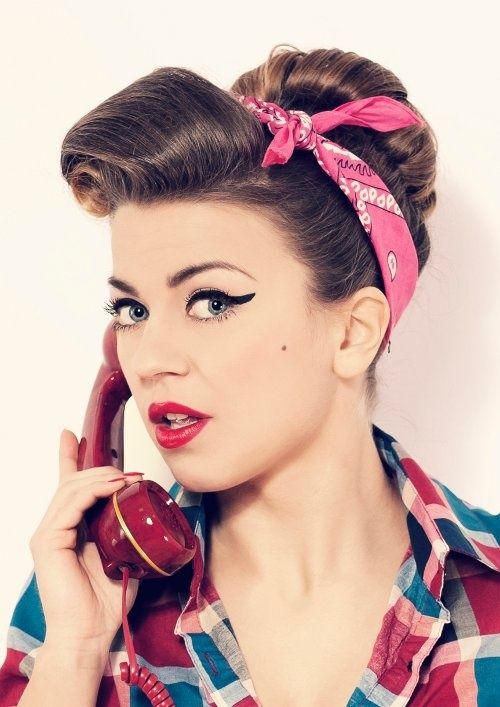 source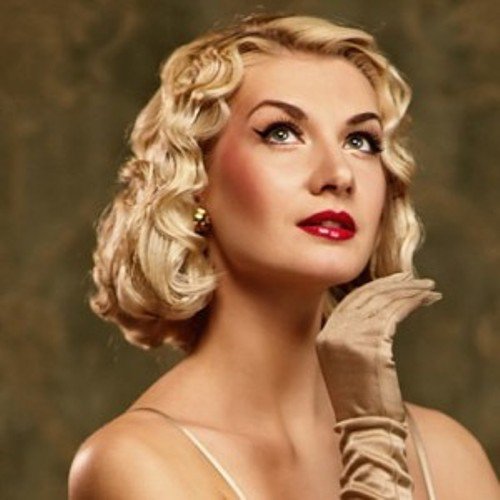 source
Soft up-do with a floral hairpiece
Are you searching for the perfect vintage wedding hairstyle? You can try one of the most romantic retro hairstyles for your special day. Get a hairstyle that looks as good from the back as it does from the front. Choose a pretty up-do hairstyle with a floral hairpiece in the back. This hairstyle tucks the hair away from the face around the perimeter, offering you a nice height above the forehead and a pretty back view. The floral details add a beautiful and romantic touch to your wedding style.