You have finally found the lady of your dreams; the one you want to spend the rest of your life with. Have you asked her to be with you forever? Going down on one knee and asking your partner to marry you is probably the most beautiful gesture of love. In order to pull off a memorable and romantic engagement, you will need to invest in a good engagement ring.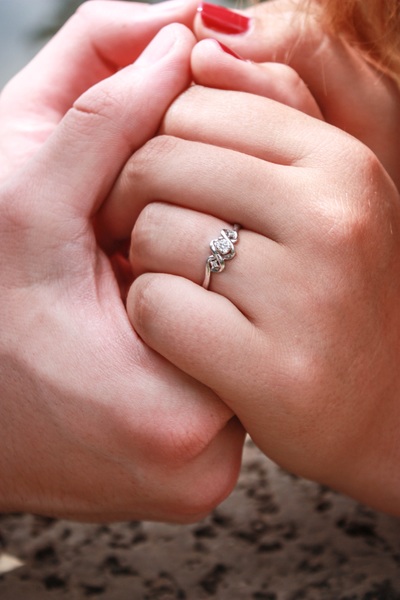 Engagement rings are typically a once in a lifetime purchase. If your partner does not like surprises and prefers to be around to choose the particular ring she wants, you can consider shopping around and buying the engagement ring together. The best place to start is over at ethanlord.com where you can choose different types of engagement rings and even offer a custom design that's uniquely made for you.
If you are in the St. Louis area, you and your partner can schedule an appointment with The Diamond Family and have a look at the wide variety of engagement rings they have at their shop. While you are there you can also start your wedding ring search by looking at the beautiful wedding bands on display.
When it comes to searching for the right engagement rings and wedding bands, you need to work with the right jeweler.
Here are four tips for finding a good jeweler for your engagement or wedding rings.
Ask for Recommendations
When choosing a jeweler, always ask for recommendations. Word of mouth is always king. Talk to your friends, coworkers, and family members and especially those who have bought engagement rings or wedding bands in the recent past. If their experience with their jeweler was good and they were impressed by the quality they got, then that's a jeweler you can go to.
Check social media pages too. Look for jeweler's social media pages and read reviews left by their followers. A local jeweler with a huge following on Facebook or Instagram can be an indication that the jewelry they sell is top grade
Work with An Established Jeweler Who Has Credentials
Choose a credited jeweler who is well known as has a good reputation in the community. It is also a good idea to work with a jeweler who has been in the industry for a long time. Ask for references. You want to be certain that the jeweler will be around for the next ten years so that when you need regular ring maintenance or you want to buy an anniversary ring for your partner, you can always walk in.
Does the Jeweler Listen?
A good jeweler should be one who listens to you and focuses on the bride's needs, her style, and her desires for her engagement ring or wedding band. A jeweler who pushes his own agenda or focuses on only one aspect such as the price should be avoided at all costs.
If you are purchasing a diamond ring, for instance, the jeweler should actually show you how to look at diamonds, identify full spectrum diamond light and even provide a gemological microscope to help you see the beauty of the rings you are about to buy. The jeweler should be able to do all this while keeping in mind what you need so that you don't walk out of the shop feeling completely overwhelmed.
Does the Store Have A Wide Selection?
Choose a jeweler who has a wide selection of engagement rings and wedding bands to choose from. With a little guidance and a well-stocked shop, you will be able to make a well-informed decision with ease and probably, you won't need to visit any other shop.