Doubtless there is no piece of clothes that are as favorite for women as jeans. There is no women that haven't got a pair of them in her closet, so you are probably not an exception.  Jeans are all season wearable clothes and they can be paired with absolutely everything. But, there are so many different types of jeans that fits different shapes of body and there are some fashion rules that show you which type of jeans to wear according to your body shape, below are five of these rules that will show you how to wear crooped, bootcut, boyfriend… jeans.
1. The bootcut jean
Since they were a 90'hit, they are coming back again and women are totally crazy about them. They look perfect on any body shape and that is the reason so many women love and have them in their wardrobe.
  source
2. The skinny jean
They are women paradise. They fit the body shape, following all the body lines and showing everything needed. Skinny, slimming and perfect, they will make your silhouette look longer and your legs infinitely long.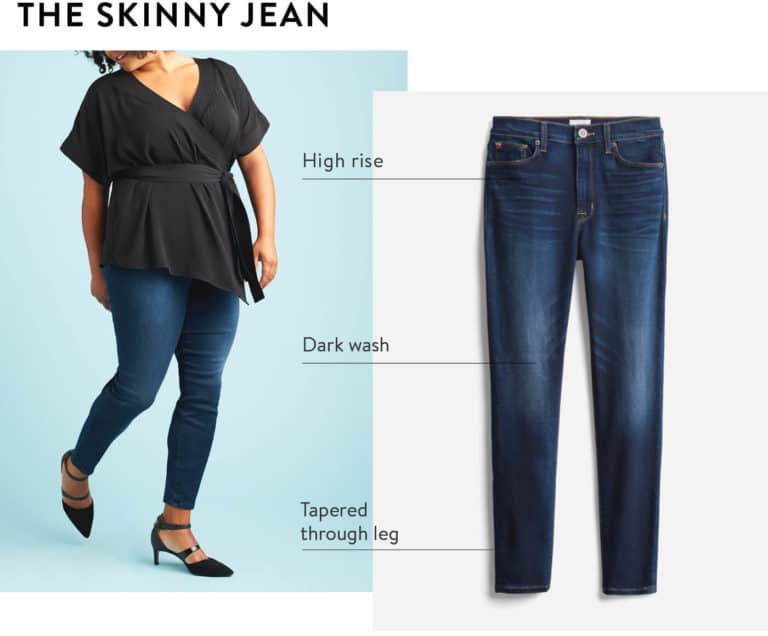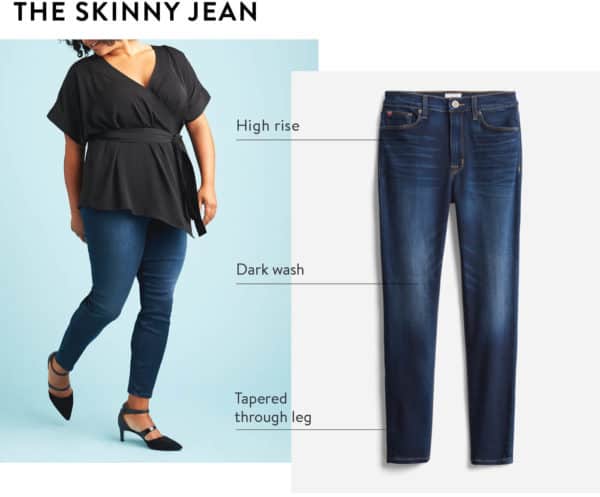 source
3. The straight jean
You want to make your legs look longer than they are? The straight jeans are perfect for that. They will make your butt look amazing, your legs look longer and you look slimmer. Is there a bigger dream for a women?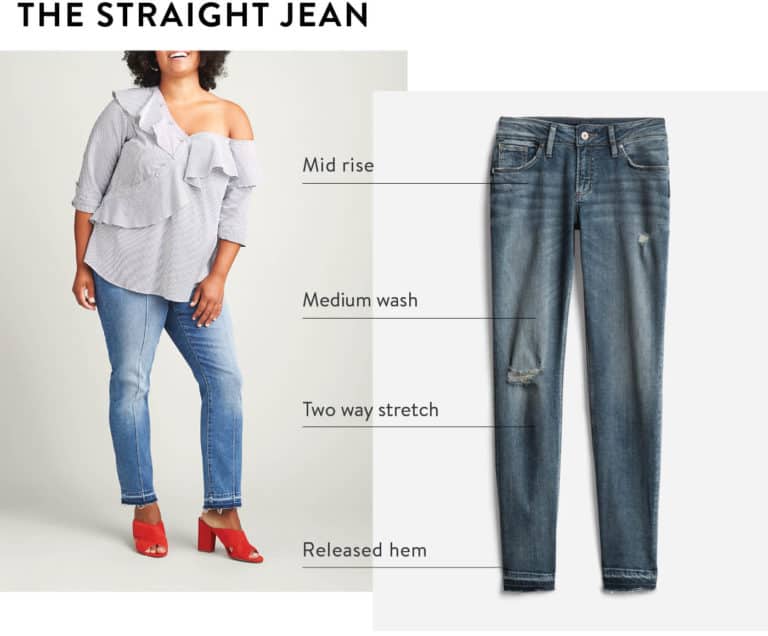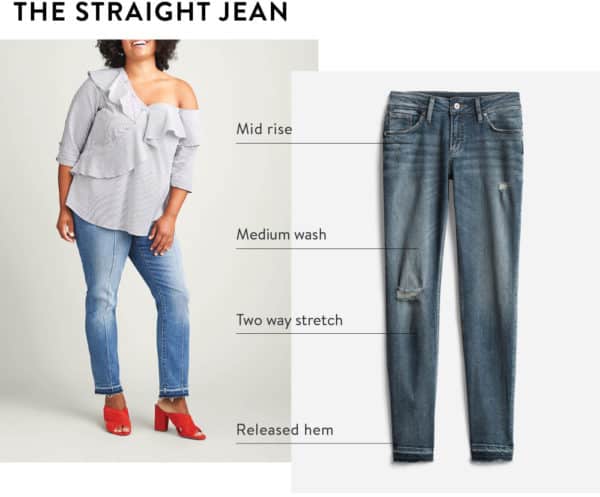 source
4. The crop jean
The cropped jeans are definitely the most stylish jeans of all the times. They may look a little retro, but they are definitely a very now too. They are modern, feminine and can be worn with flats, high heels, sandals… They look so sexy as they show a little ankle and you can wear them at any occasion.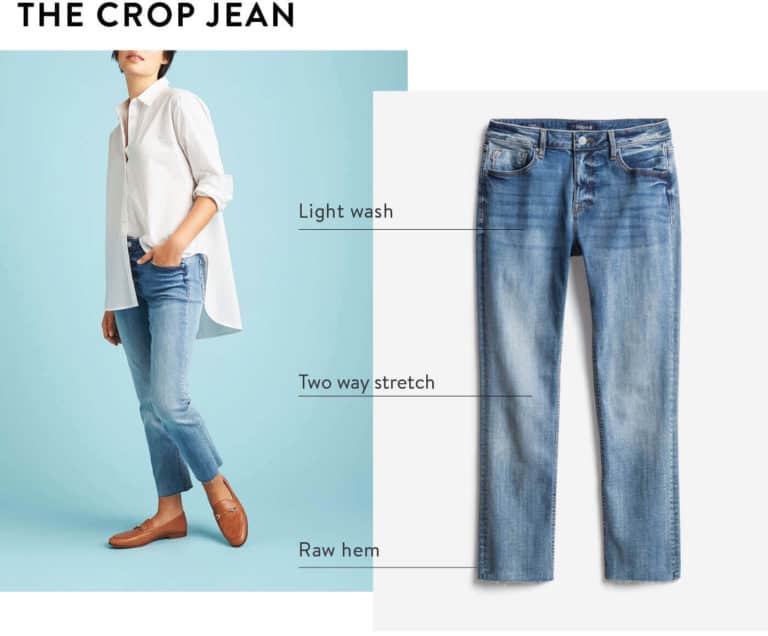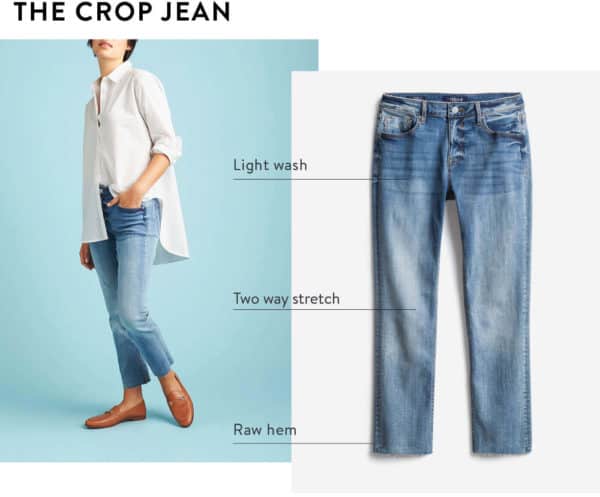 source
5. The boyfriend jean
Women usually use man's look to get inspired for their outfit. And, here are the total hit jeans inspired of the men's wardrobe that every woman will pleasantly wear. All women are falling in love with this amazingly looking boyfriend jeans, and you won't resist them too.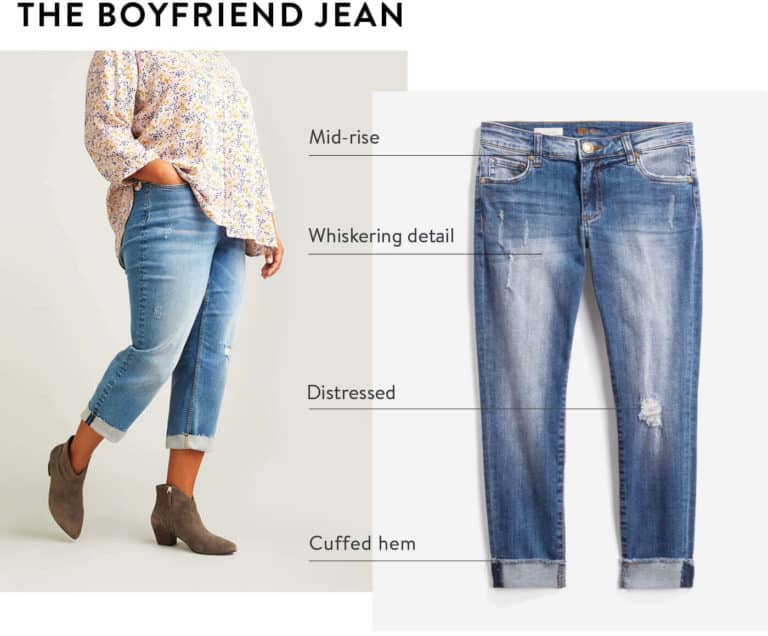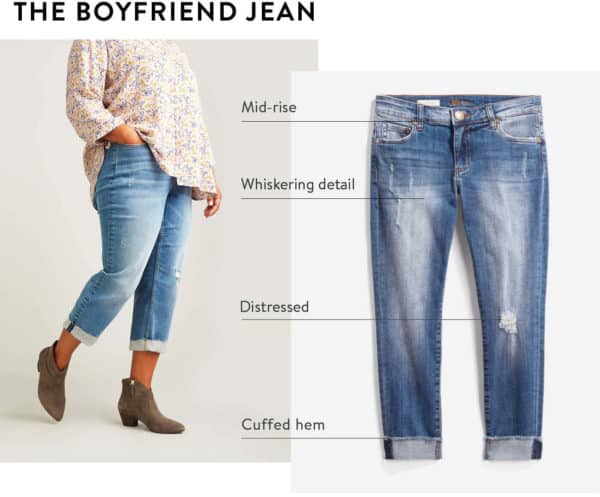 source