Nothing screams joy and spring louder than flowers do! They have the magical ability to light up a smile and dispel the gloom. Floral print trends are taking the center stage at various fashion shows this spring. They are returning on big doors, and we will be seeing floral fashion trends everywhere around us this season. As we get ready for the warmer months, it will be a smart idea to add some cheerful floral pieces to our spring wardrobe. Floral prints add such a delight to your fashion style. Don't miss inserting the floral fashion trends in your spring look. The trend itself brings happiness and fun. It is a classic trend that is so easy to dress up that women simply adore. Here is everything you need to know about floral fashion trends for this spring.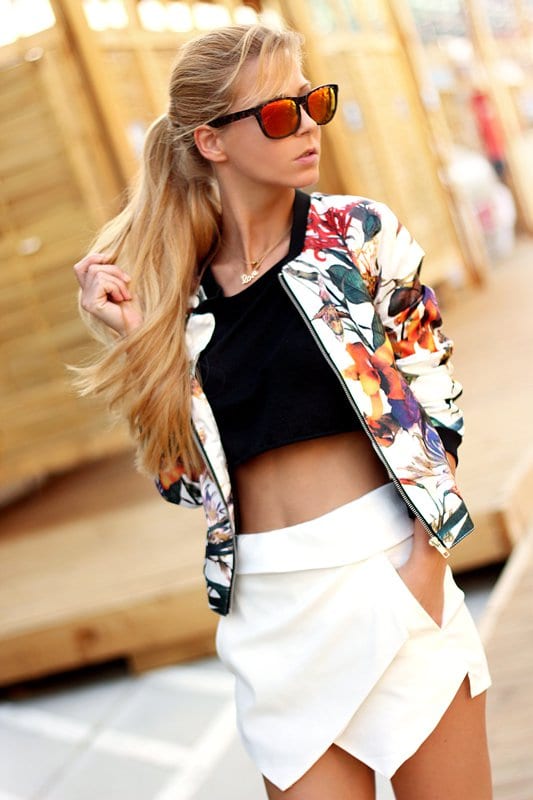 source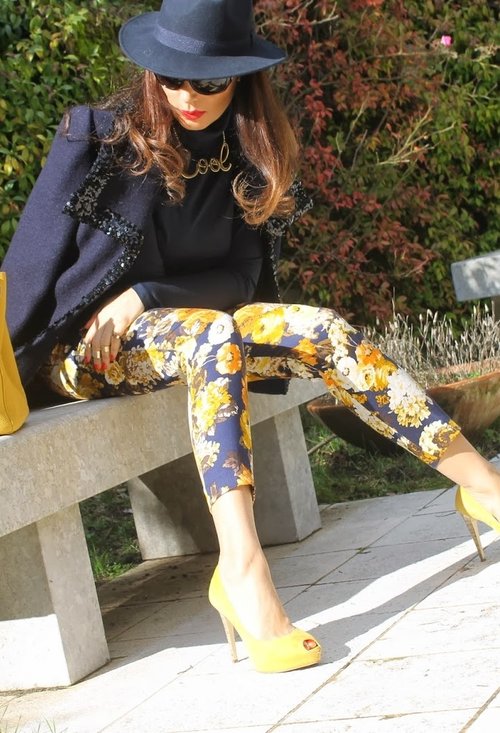 source
3D floral fashion trends
3D floral designs are a perfect way to bring alive the magic of flowers. You can choose the 3D floral design both for casual and classic looks. For a casual look keep to the 3D floral blouses and pair them with jeans or shorts. When mixed the right ways, a 3D floral design can be a perfect choice for your day's look. They are also one of the best choices for formal dressing designs. Even bridal designers use them in their newest bridal collections. 3D floral wedding dresses have become so popular among modern brides nowadays.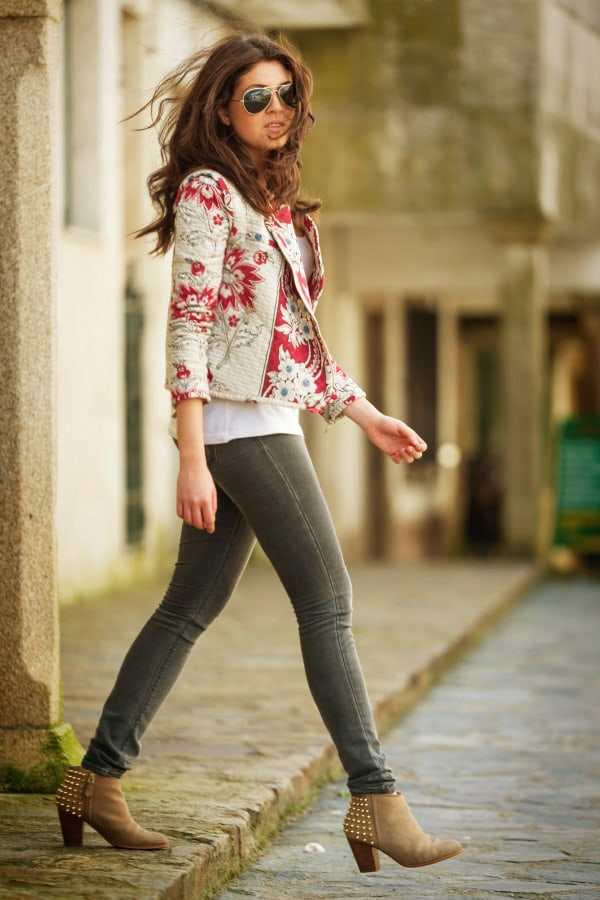 source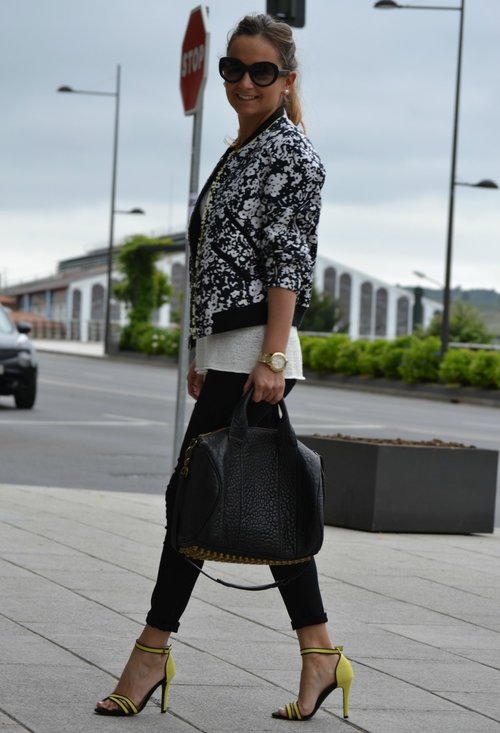 source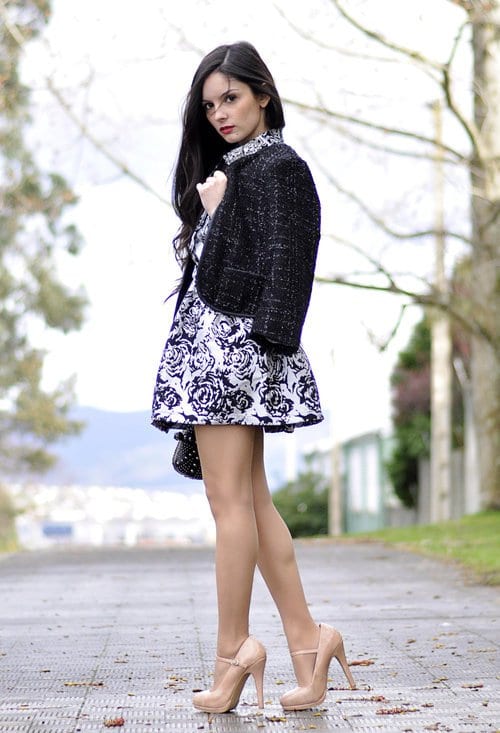 source
Floral on floral
Can you mix two different floral prints in one outfit? You absolutely can! Just, be careful to do it the right way. Floral paired with other floral prints can look very nice. Floral prints can be paired with other patterns too. Stripes and ginghams are among the patterns that best match the floral prints. There is only one thing to remember: over styling the floral print trends may kill the look!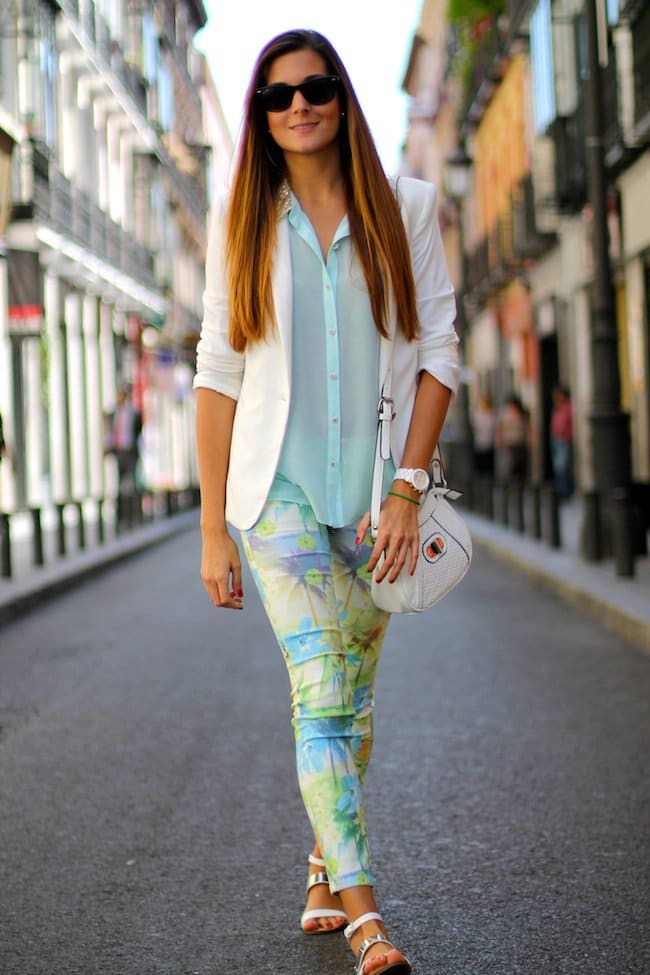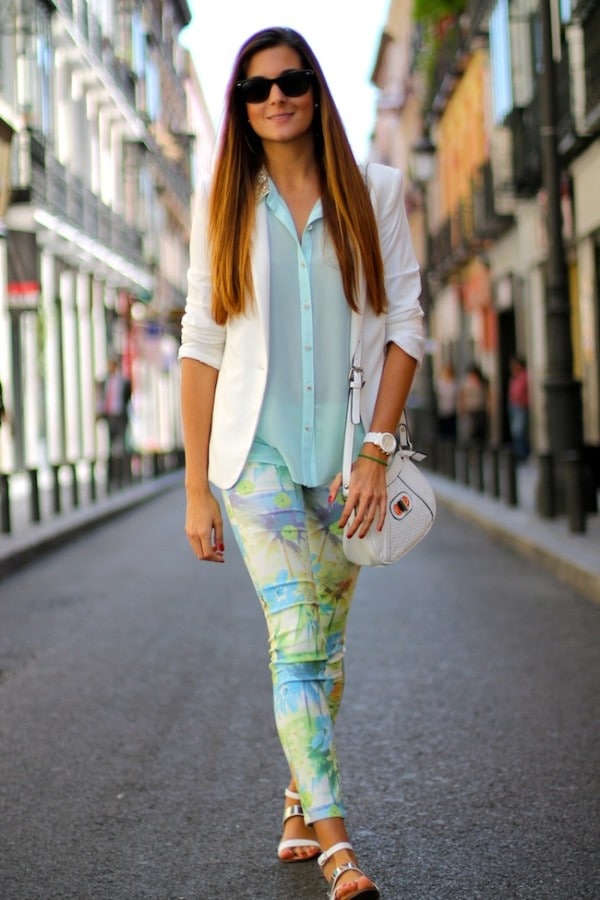 source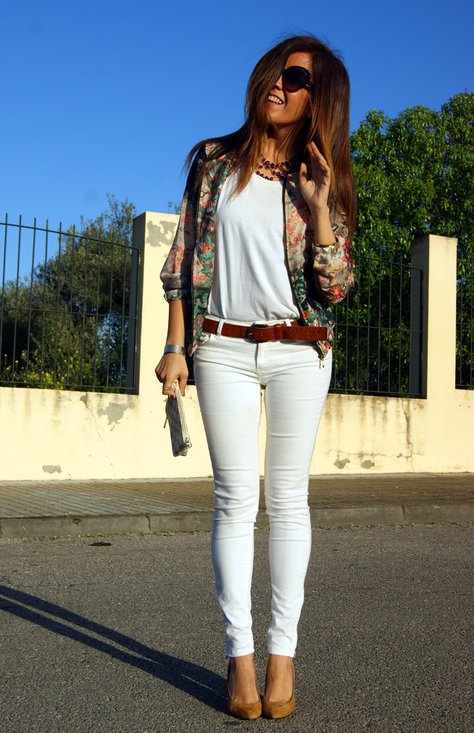 source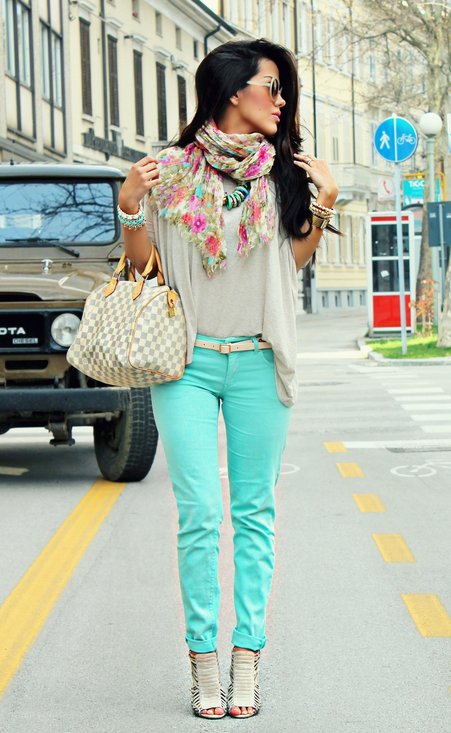 source
source
Paired to perfection
Flowers will pep up any look instantly. They add a touch of glamour to your look. You can say a lot about your high fashion taste with your outfit without even having to layer up: all you need to do is wear floral prints. Floral prints look so beautiful when juxtaposed with other prints. Also, oversized floral print trends are very popular this spring. Pair them with basics and neutrals. Or, pick a color from the print itself and choose to style the rest of the outfit in that color.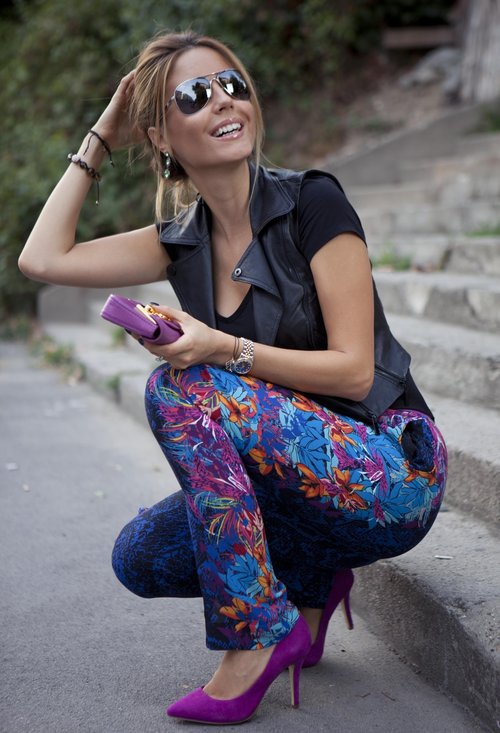 source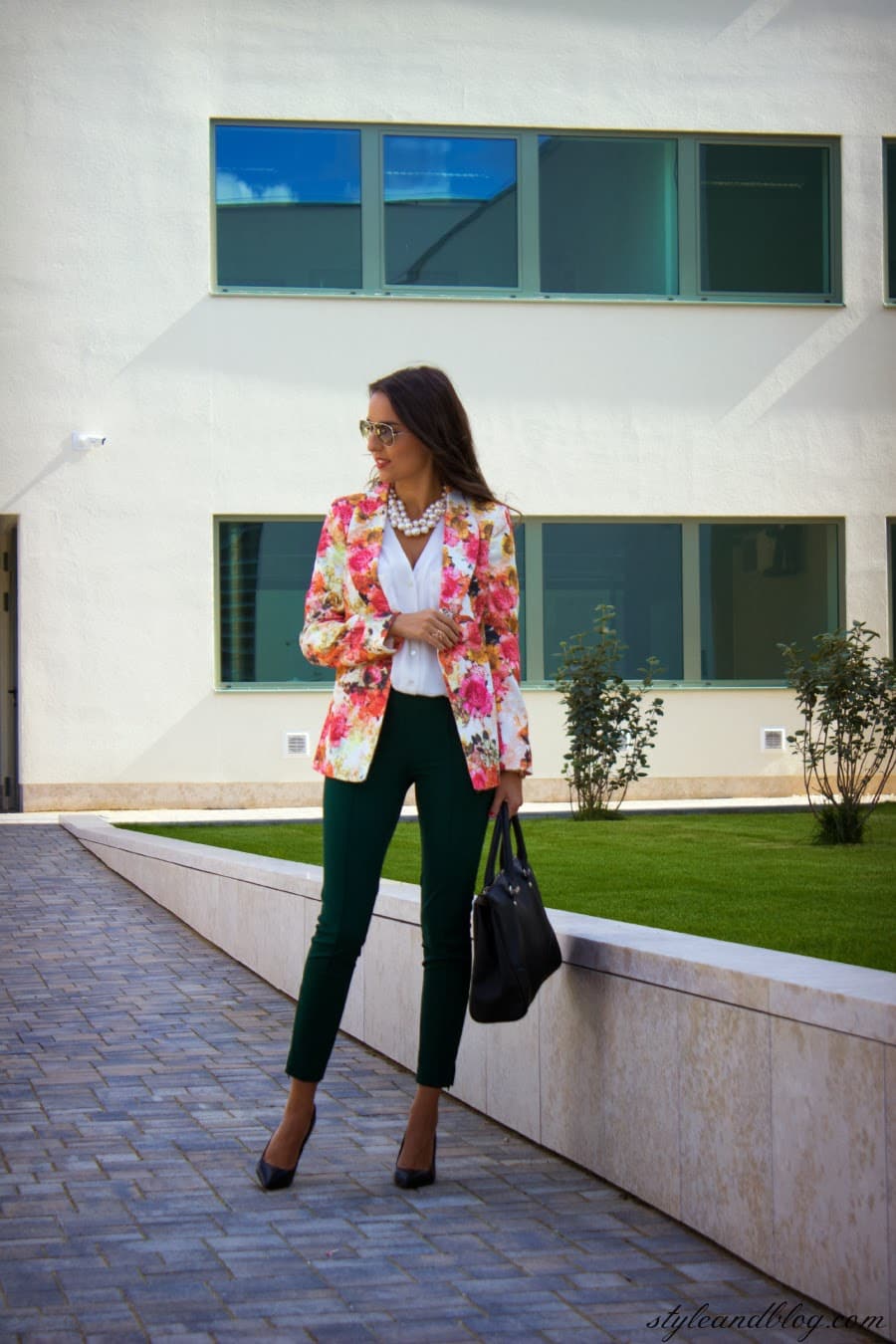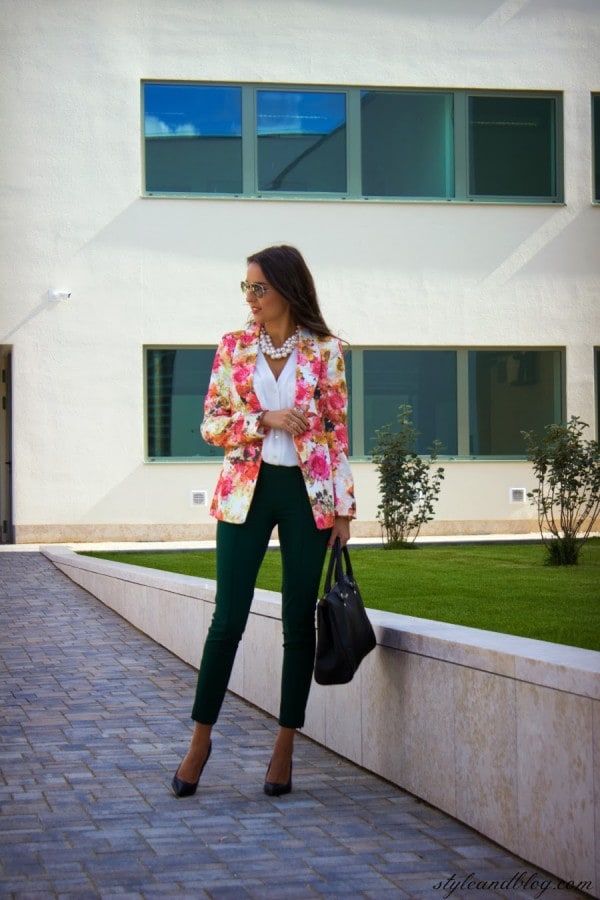 source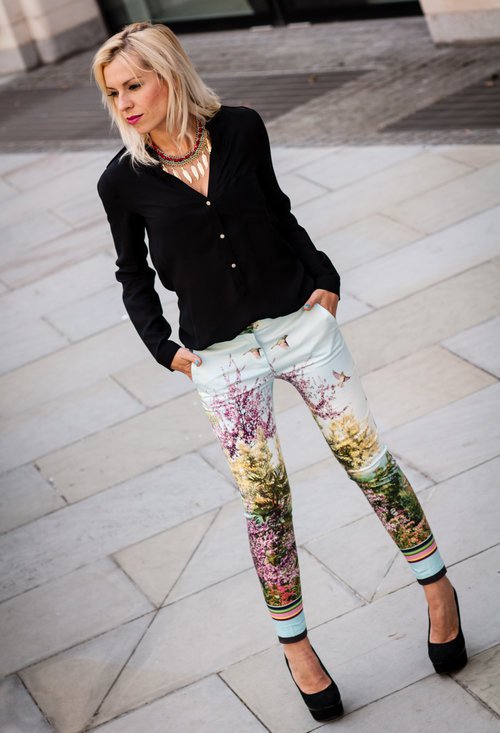 source
Choose your flower
There are a variety of floral prints that you can choose from. Vintage, tropical, 3D, pressed flowers, abstract, a single flower, or ditsy flowers: the options are endless! Choose the ones that best suit your personal style and fashion preferences and you can never go wrong.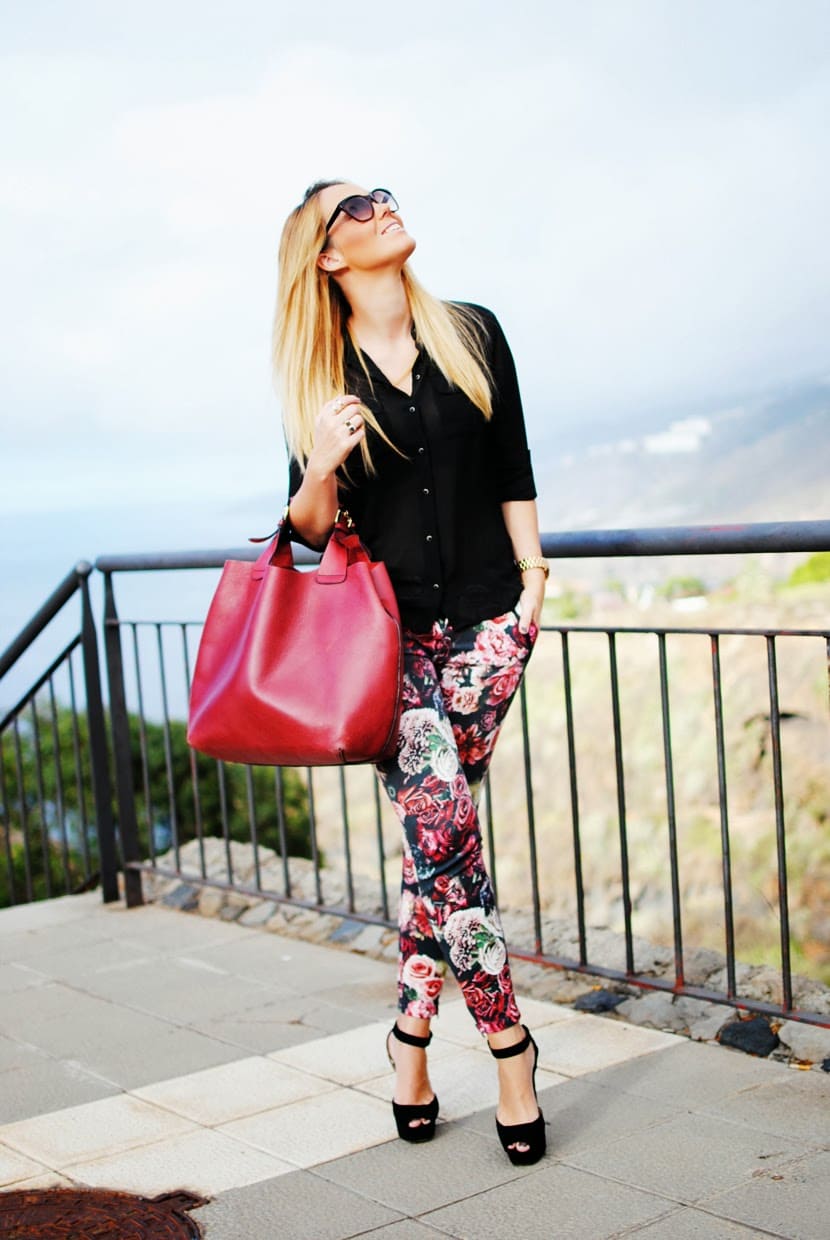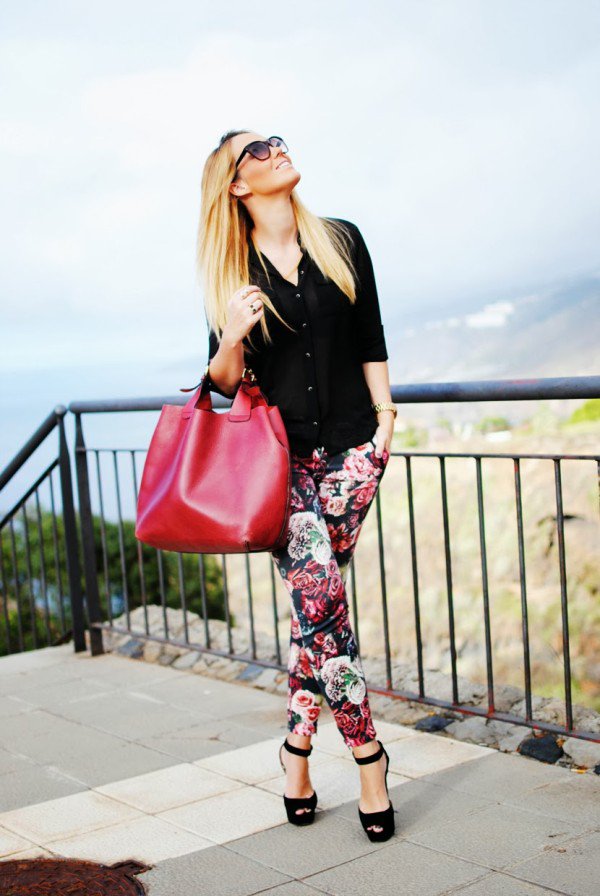 source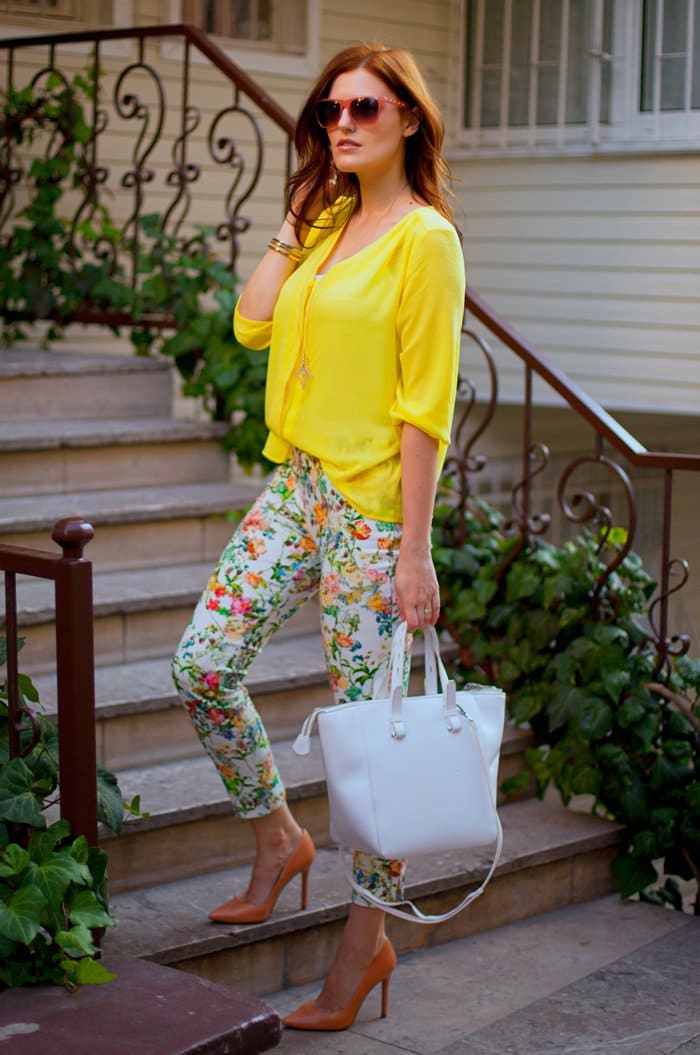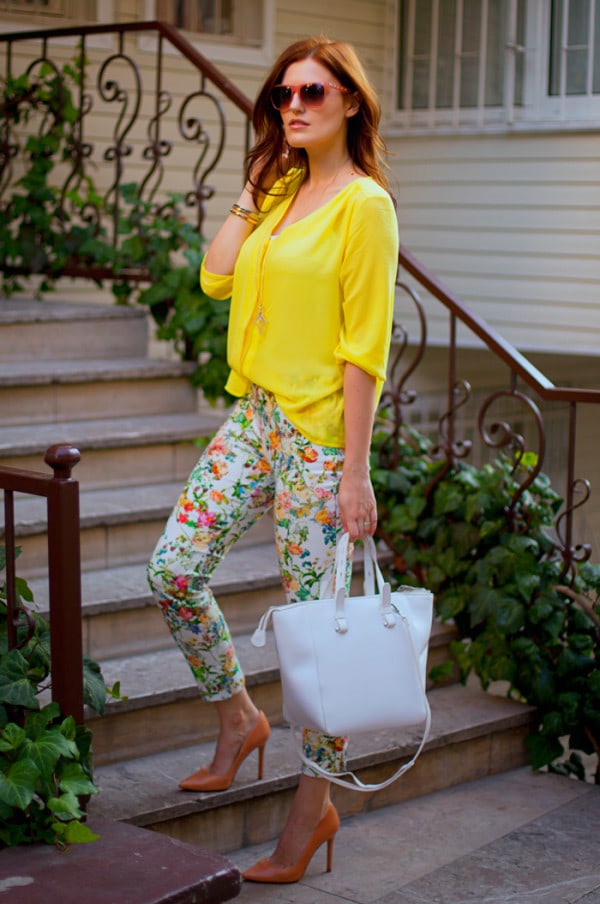 source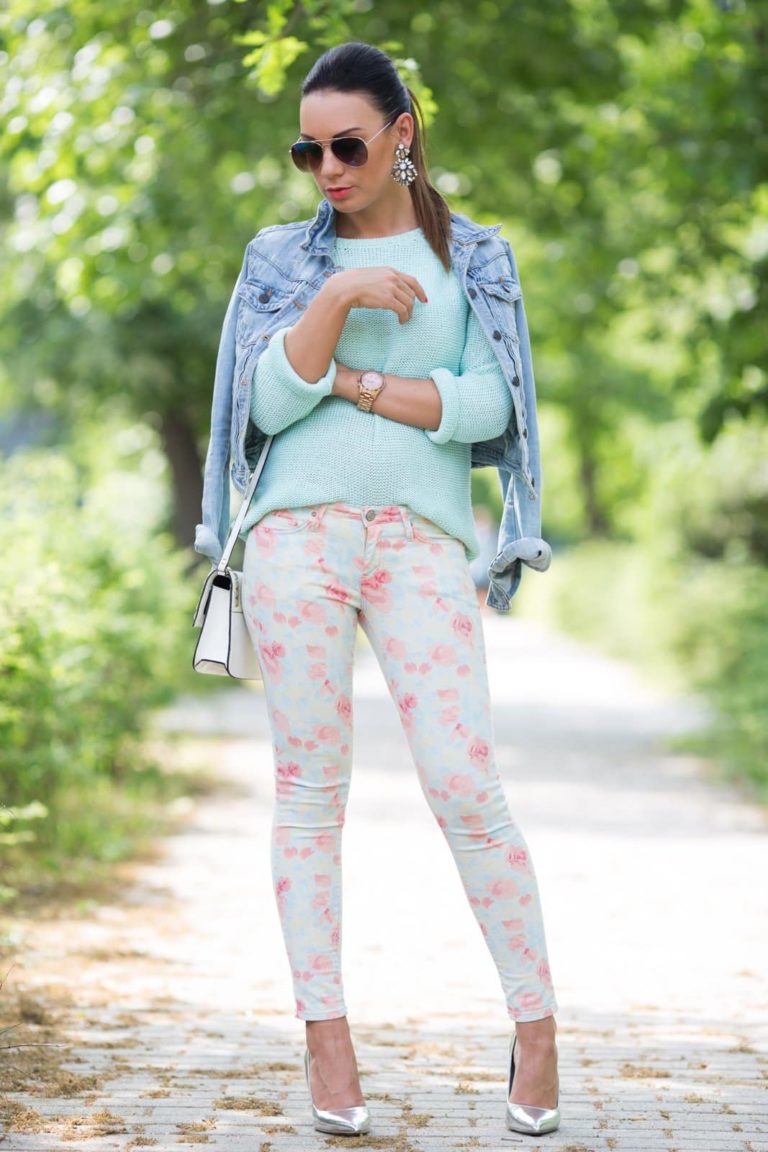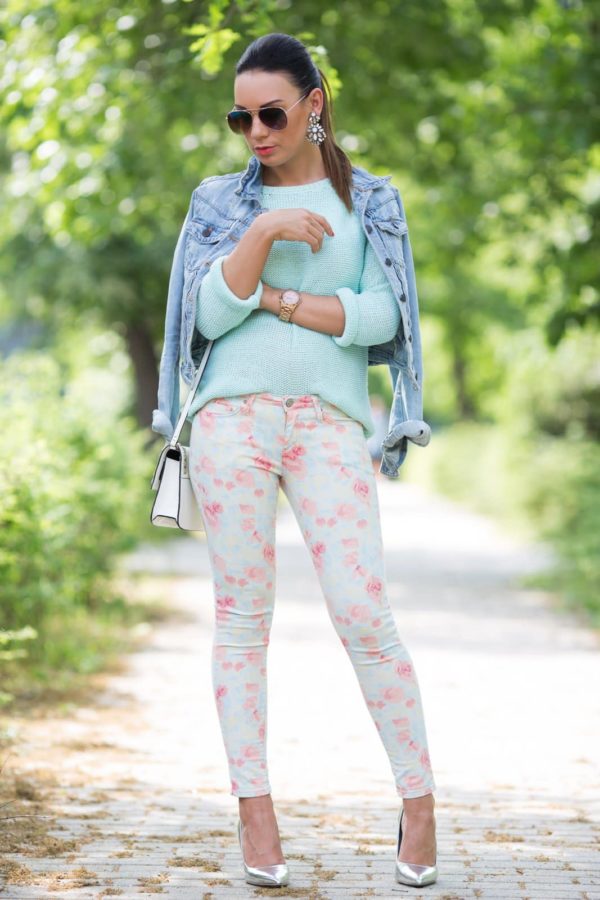 source
source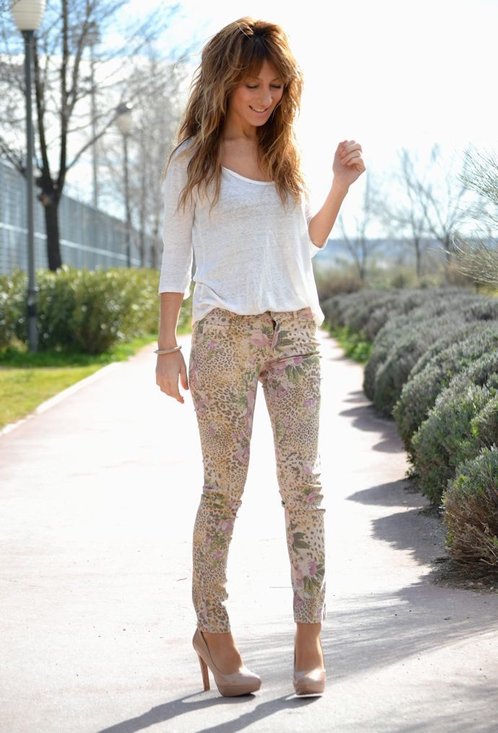 source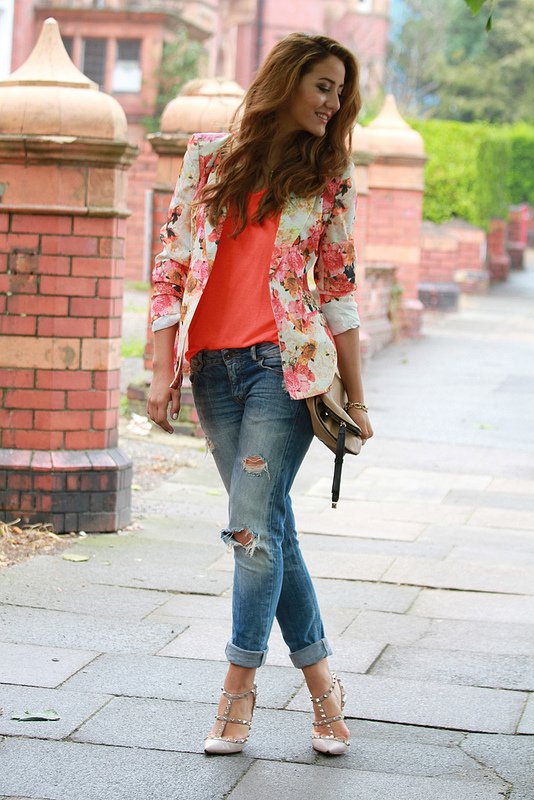 source
Styling tips on how to rock floral fashion trends
Gorgeous, bright floral prints will pull you out of the depths of winter black. They are the best way to insert a little sunshine in the warmer months. Styling them can be a little tricky. Here are some helping tips on how to rock floral fashion trends this spring the best way possible.
Start small
If floral fashion trends are not really your thing, but you still want to give them a chance, then the best is to start with only wearing it in tiny part of your outfit. A floral printed scarf or a floral printed handbag can be a perfect starting point for rocking the trend.
source
Choose the colors wisely!
Choosing the colors that pair perfectly with the floral prints can be a little tricky. Matching the wrong colors to your print can drain the print. So, the best would be to follow some unwritten rules when wearing floral print trends. Use the colors in the floral print as your guide when matching it with bold colors. Wear black only when wearing floral patterns that have the black element in them. Floral prints suit better white outfits.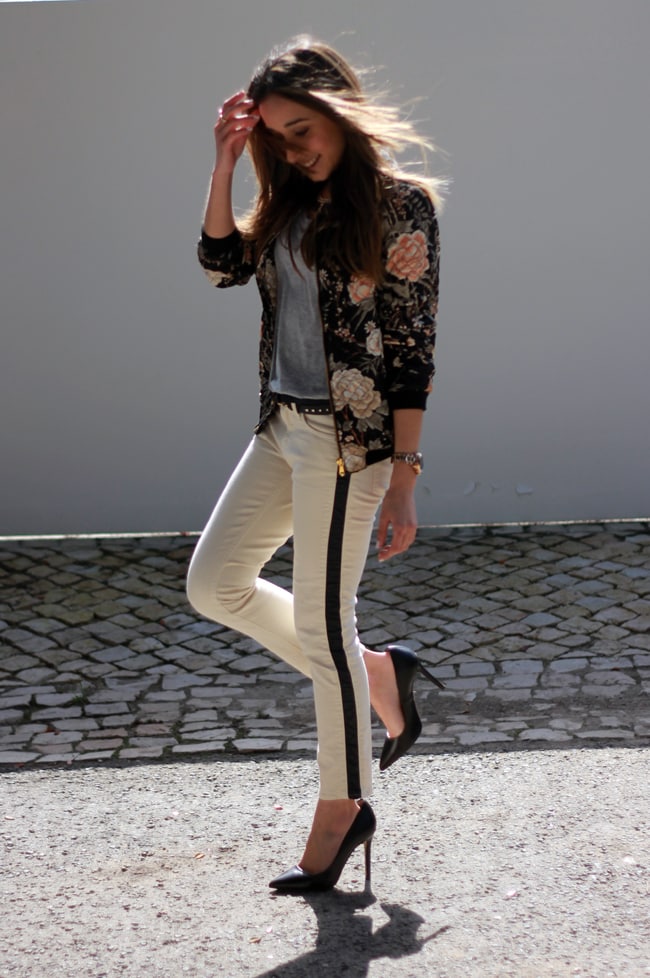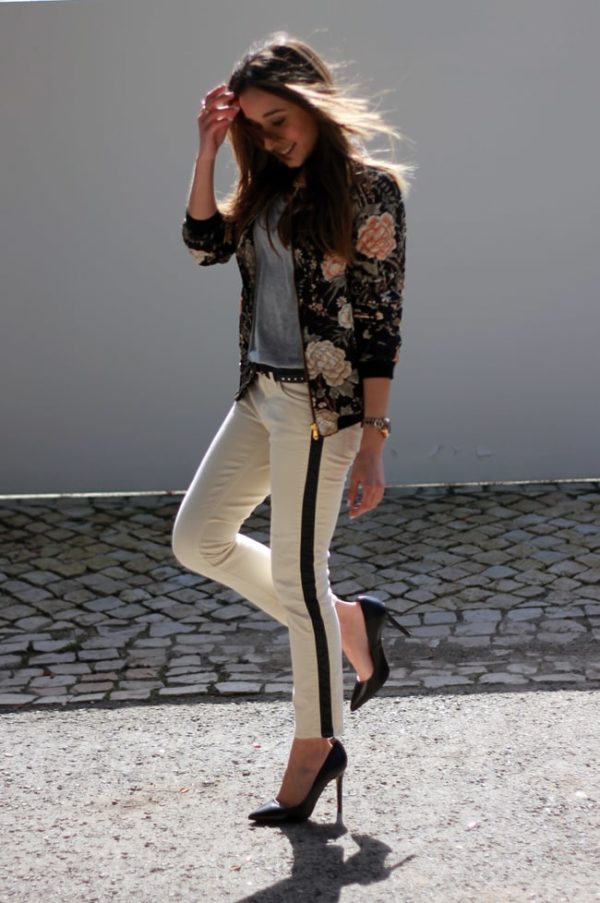 source
The more curves you have, the bigger the floral!
The surface area is very important. The bigger the print, the smaller it makes you look. When you want to make certain areas look slimmer, choose bigger floral prints. On the other hand, if you want to make the area look bigger, opt for a smaller print.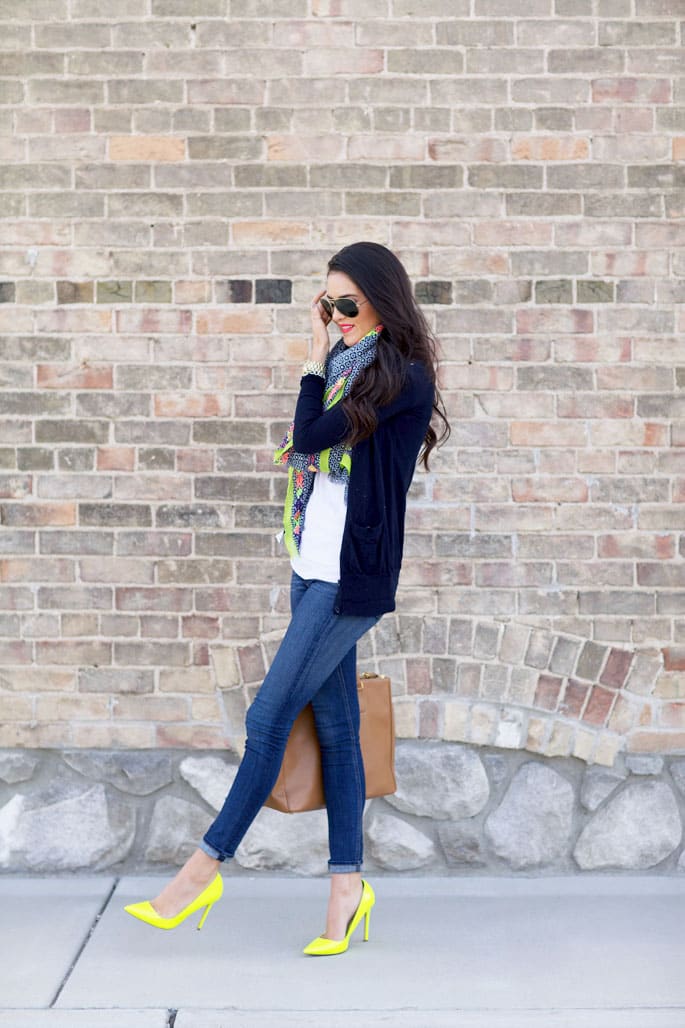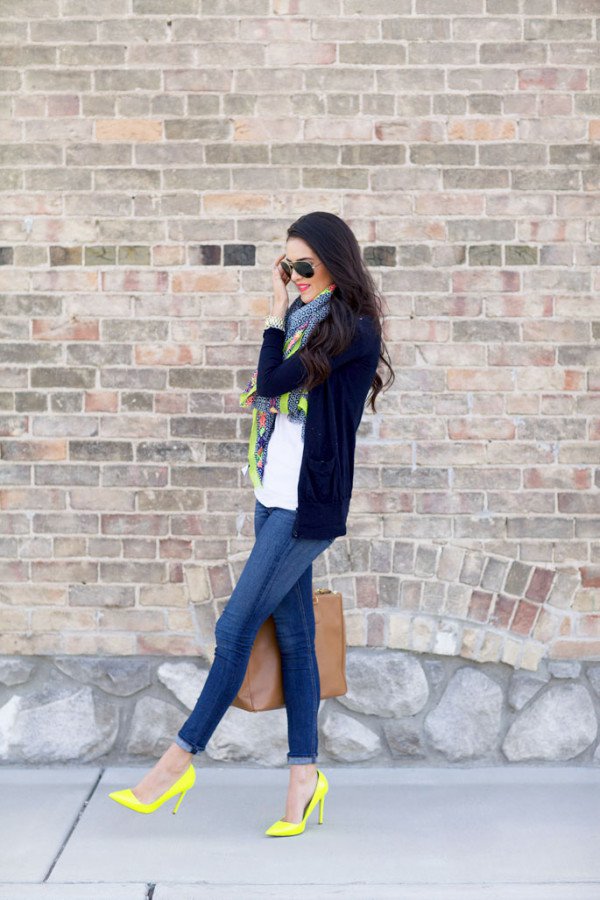 source
Try an abstract floral
Is the normal flora too girly for you? Not your thing at all? Don't worry. You can always go floral even without the flowers. Paint splashes, tropical pints, and blurred floral prints are a perfect alternative to the traditional floral pattern.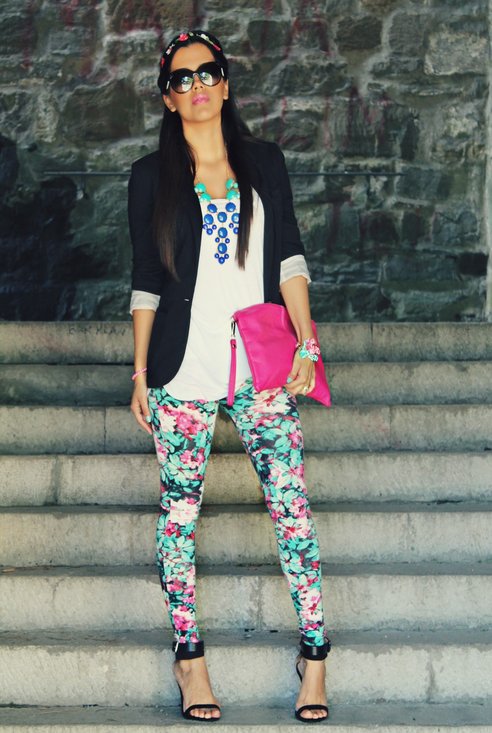 source
Try a jacket or shoes
A jacket may not be the first wardrobe staple that you associate floral prints with, but this spring wearing a floral jacket or shoes is going to be an absolute hit. Make the floral garment the statement while keeping the rest of the outfit simple and classic.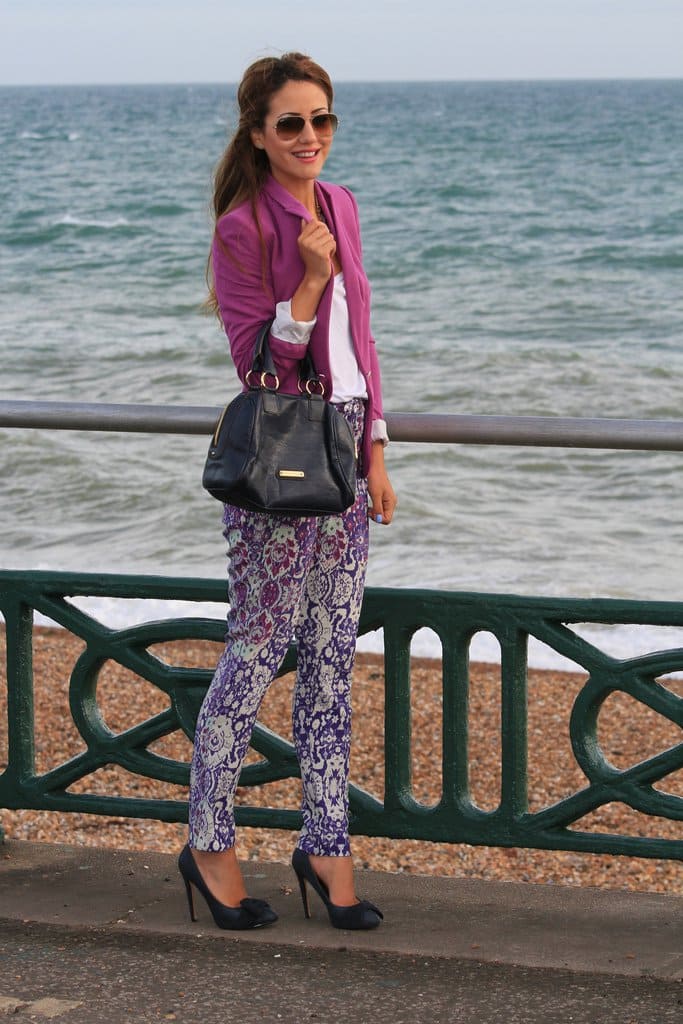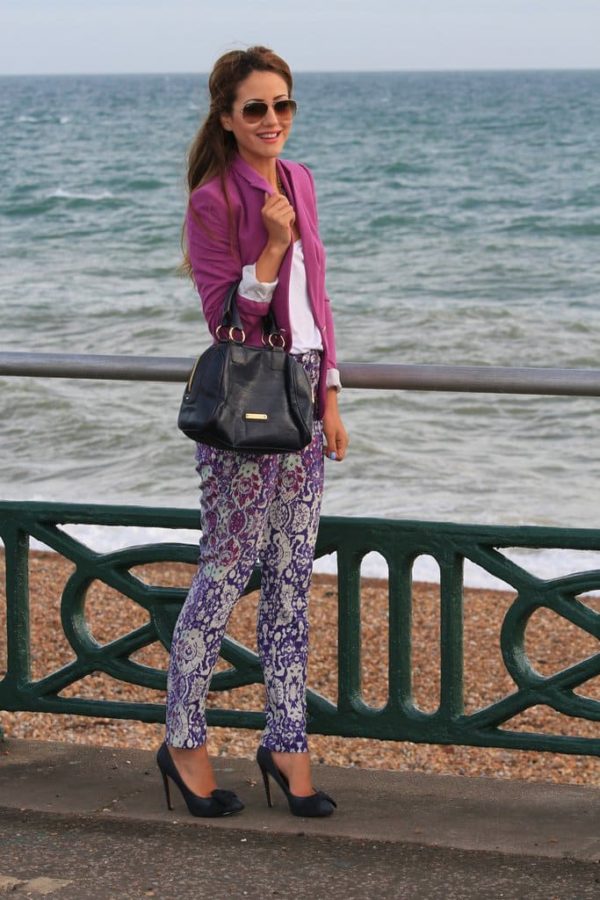 source