One thing that the past year taught us is that plans, even the best-laid ones can instantly change and go awry. The pandemic that the world is facing for about a year made most of us more aware of the thing that really matters in life. People learned to make more mindful decisions about the way they spend their time and money. One of the things that people, especially women learned during the lock-down is that less is more, especially when it comes to fashion. Most of them completely forgot the fast-fashion impulse purchase of the years past. Women changed their maximalist mood to minimalism. That brought the return of 90's inspired minimalism back in fashion. The spring that coming ahead is going to be in that sign. Enter into the new spring season by owning some of the biggest spring wardrobe essentials.
These pieces are all versatile, seasonless, and trendy for the upcoming spring. Keep your attention to spring wardrobe essentials that will make you look chic and trendy. Don't miss to include them in your spring shopping list if you don't have any of them already.
The Go-To Denim
In denim we trust! This year denim is definitely among the most favorite spring wardrobe essentials. Keep them simple and you will never go wrong. Choose a pair of high-waisted jeans. Mom jeans are going to mark this spring 2021. Pair them with loafers or boots. Add a simple white T-shirt and keep the outfit to a minimalistic level. You will never get sick of wearing your denim this spring.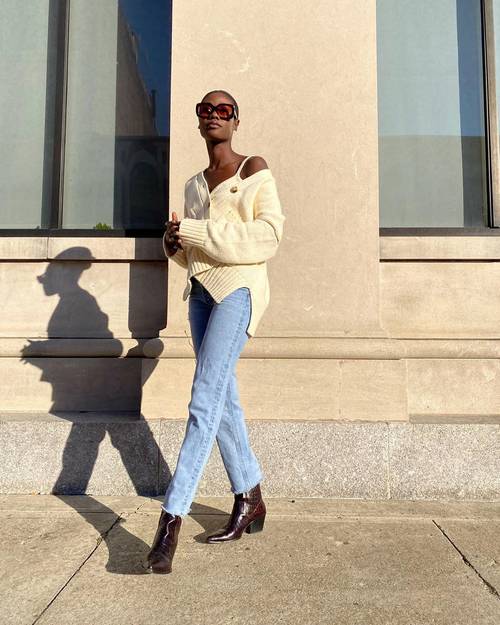 source
The Crisp Cotton Shirt
A crisp cotton shirt is definitely one of the most favorite pieces in a woman's wardrobe. Perfect to be the style for both casual and very formal occasions. Pair it with mom jeans and sneakers and you are instantly getting the best spring outfit for day walks with friends. Or, simply style it with classic black trousers and get ready for your next business meeting online or face-to-face. One of the spring wardrobe essentials that never go out of fashion is definitely the crisp cotton shirt. Don't miss to have at least one in your wardrobe.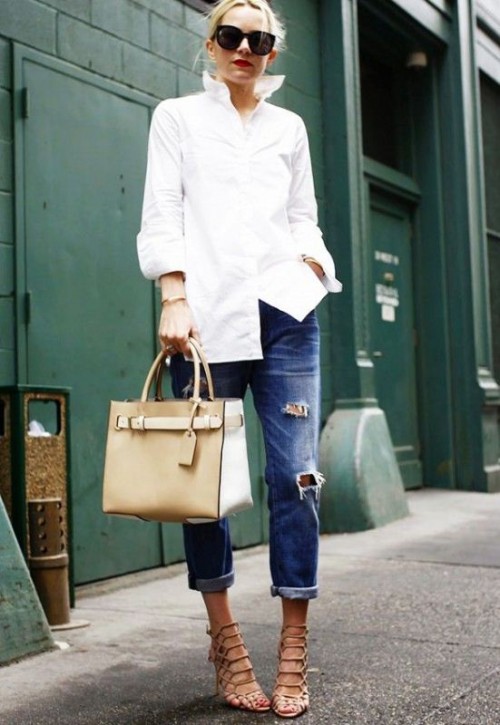 source
The Timeless Silk Scarf
There are only a few accessories as iconic as a silk scarf. It is definitely one of those pieces in your wardrobe that you are going to wear for years. So don't mind twice before making the decision to invest in at least one silk scarf for the upcoming season. Choose one in neutral colors that you can combine with different outfits.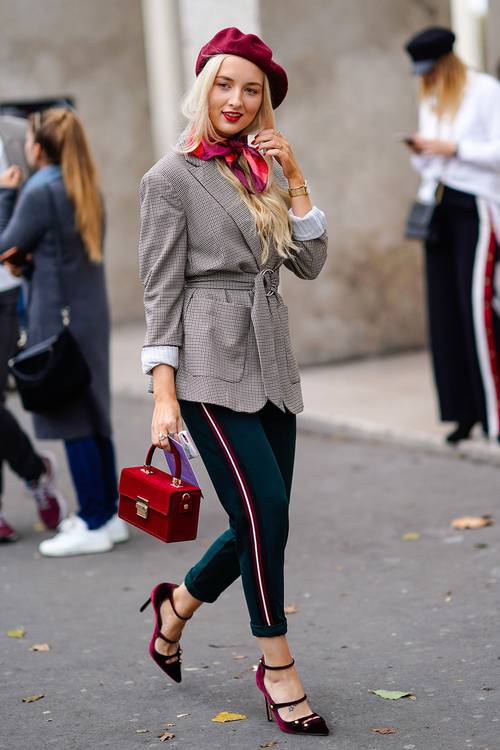 source
The Socially Responsible Face Mask
Since the Coronavirus firstly appeared in China one year ago the entire world and all our habits changed a lot. We spend almost one year wearing a face mask in order to avoid the further spread of the virus. And that makes the cloth face mask one of the spring wardrobe essentials 2021 that you can't miss. We are going to wear the face mask every single day for the foreseeable future, so why not diversify the collection with some fashionable ones?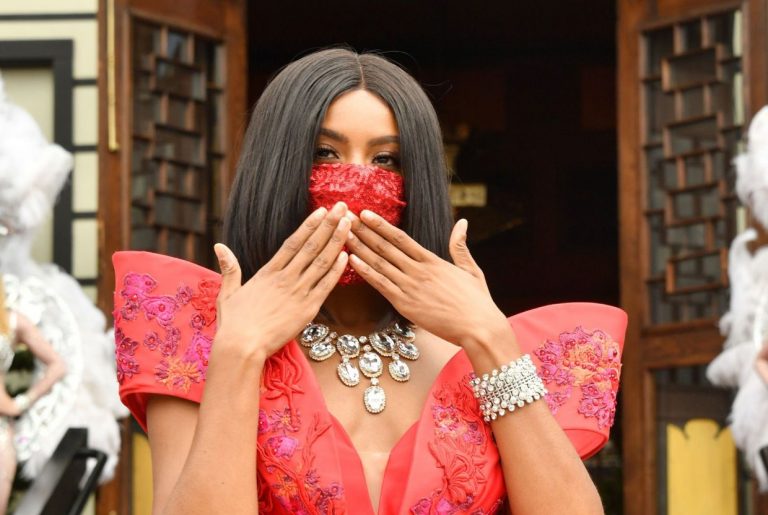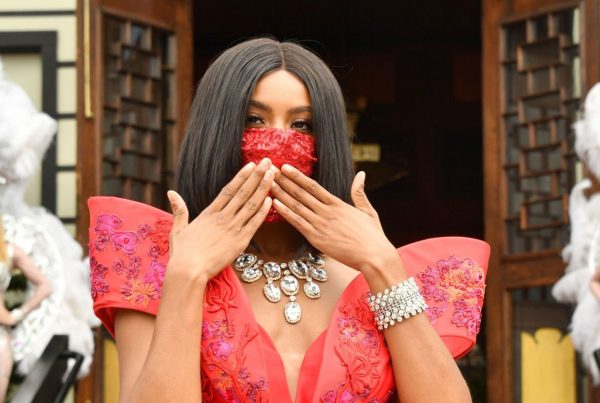 The Knitted Dress
Many people forgot what it looks like to work from the office since they have to work from home because of the pandemic. But, the fact that you work from home doesn't mean you should skip the chic office outfits you used to wear before the pandemic. The knit dress is the perfect balance for you if you are working from home. It is both comfortable to wear while sending emails surrounded by the comfort of your home and chic enough to remind you of the beauty of the past office moments. Invest in this seasonless piece that will outlast the pandemic. Combine it with heels or casual sneakers and wear it out of the walls of your home any time you go out for a drink with friends.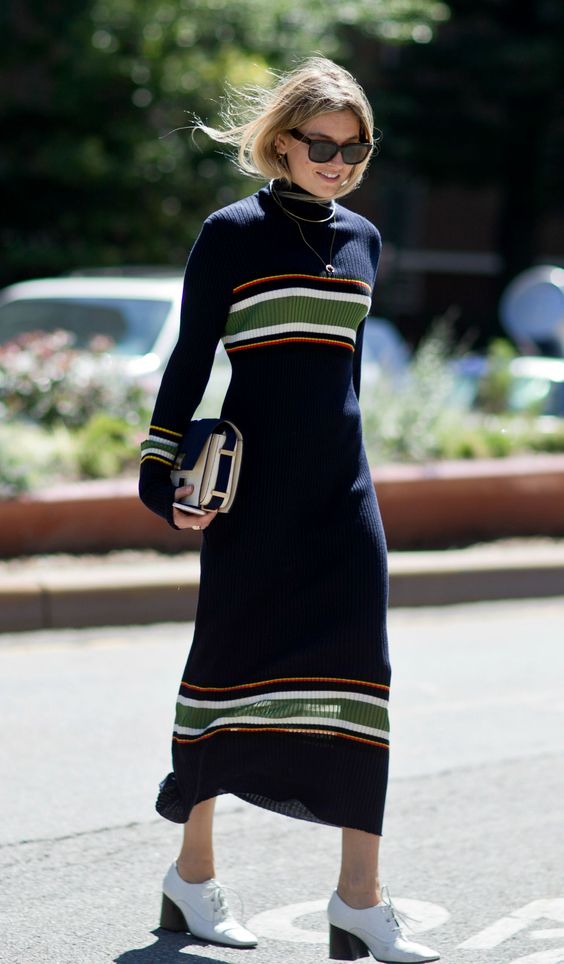 source
The Goes-With-Everything Leather Jacket
Are you searching for an investment worth piece this spring? Put a leather jacket on your shopping list immediately. Choose a high-quality one and it will last you for years. The leather jacket is definitely worth investing in a piece that will make any outfit look effortlessly cool and chic. It will keep you warm enough too, as spring can have many cooler days and nights.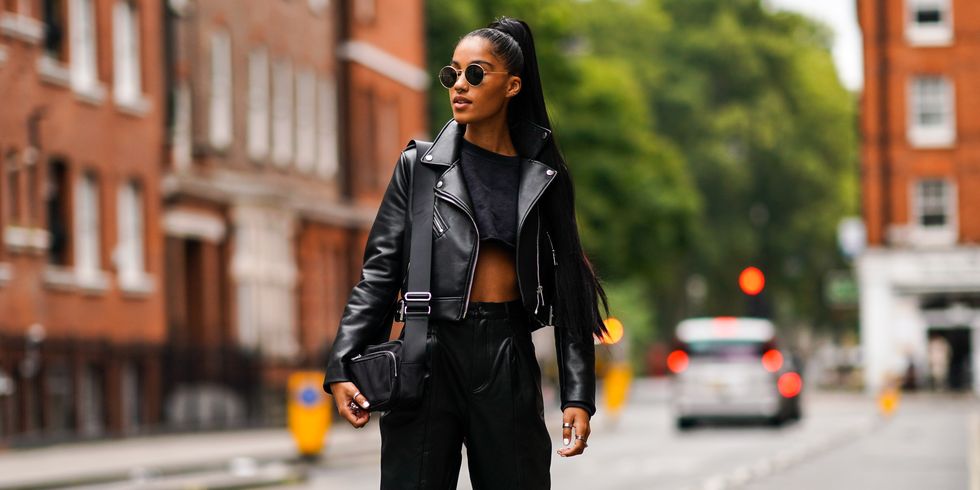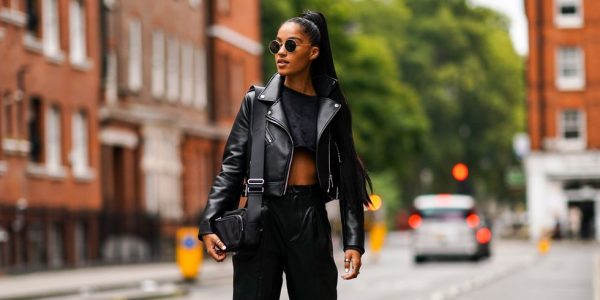 source
The Timeless Trench
You are not a leather jacket fan? What about the timeless spring trench coat? Don't miss to get yourself one. It will keep your between-seasons wardrobe feeling fresh. You will adore its timeless silhouette that instantly elevates any outfit. getting one will be definitely the best wardrobe investment you can make for the upcoming spring. A trench is both elegant and chic, so you will adore wearing it no matter the occasion. Choose nude or neutral shades so that you can easily pair the trench with any piece you have in the wardrobe.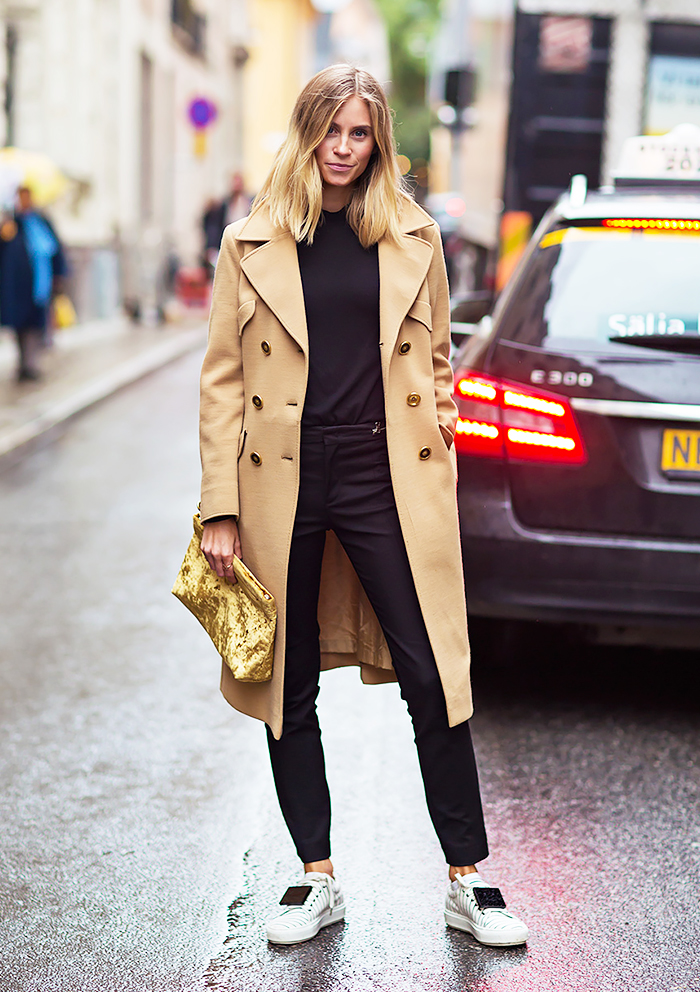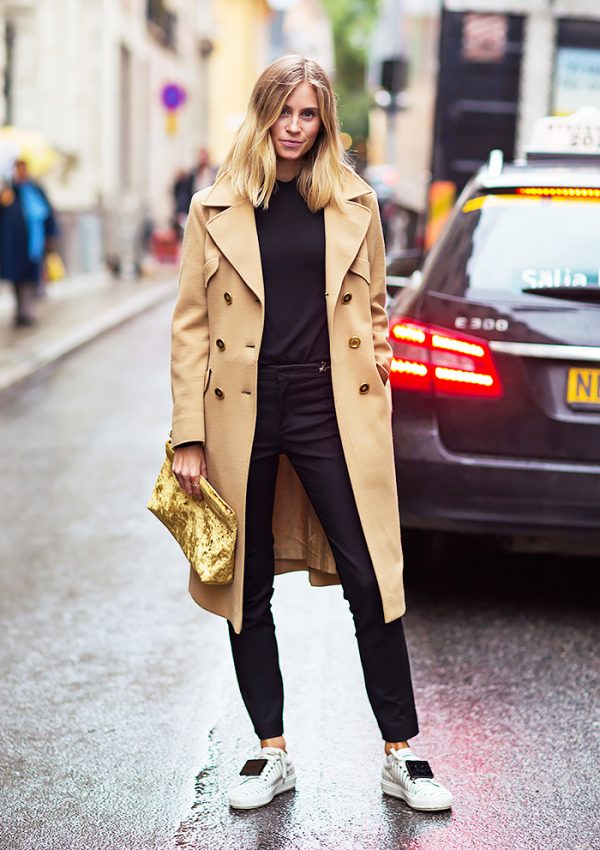 source