Do you want to dress like a million bucks, but you can't afford it because you are not rich? Well, good news for you! You don't need to be rich to look expensive! Because you can look expensive even when dressed in cheap clothes. All you need to do is to follow some helpful tips on how to look expensive on a budget. We are sharing some of them with you. Try to adopt some of them in your personal style. Here they are:
Choose black
When in doubt about what to wear, choose black. Yes, it is a neutral color that goes with absolutely everything. Black can coordinate with other colors and patterns. Women are in love with the timeless black and white combination that never goes out of fashion. You can also combine it with both lighter and darker colors, creating elegant outfits that cost a little but will catch anyone's attention.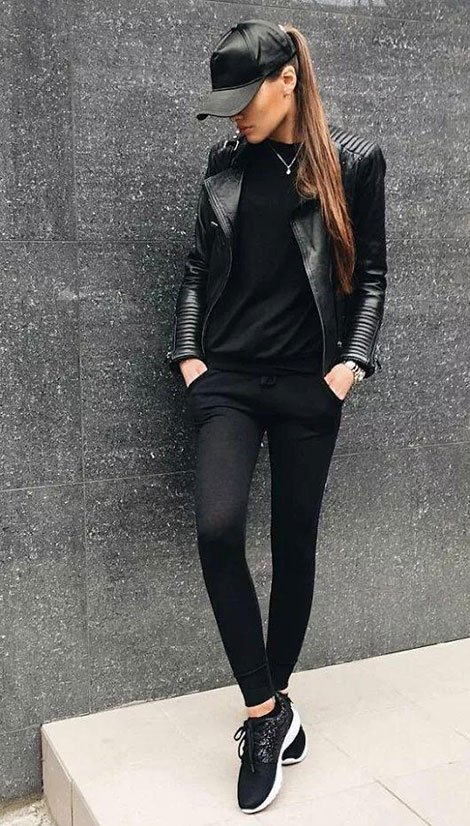 source
Wear a blazer
Do you want to look expensive on a budget? Add a blazer to your outfit and add an instant polished touch to your overall look. Blazers are that one "must-have" piece of clothes in every woman's wardrobe. Wear it with a dress, with a pencil skirt and a white top or even with jeans for a more casual look. The black blazer is definitely the most popular among classic blazers, but you don't have to limit yourself to just black. Choose colors! Choose even patterns and prints! Just don't miss to have at least one in your wardrobe. It will add a luxurious touch to your outfit.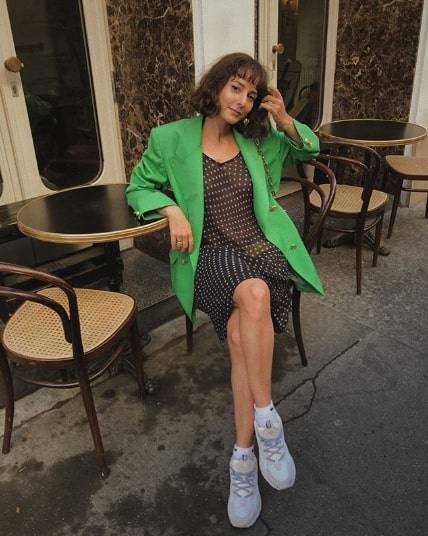 source
Wear pieces that fit well
Rule number one to look expensive no matter the price of the clothes you are wearing is to make sure your clothes fit well. Different body shapes need different clothes. If you are having an hourglass figure, wear pieces that fit showing off your curves. If you have pounds in areas that you want to conceal, then opt for pieces that flow when you walk and that are slightly loose. Always try to avoid wearing clothes that are too loose, no matter your body shape.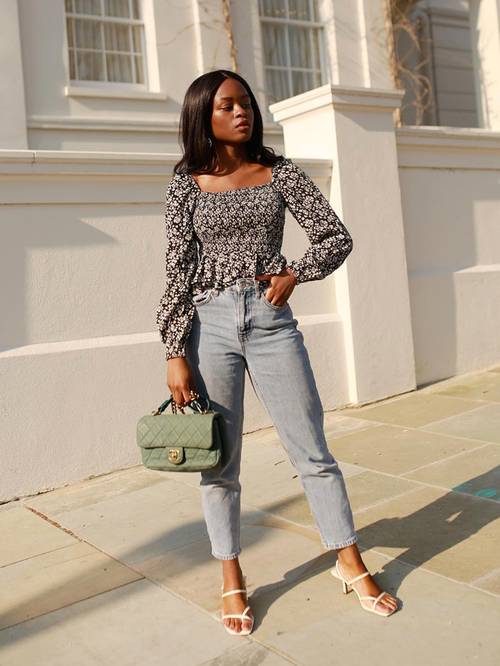 source
Wear pointed flats or heels
Pointed flats or heels are simply screaming expensive! Try to always wear some plats or heels that are pointed. Choose black or nude for an even more elegant look. Black or nude flats or heels are considered wardrobe-essentials. They are perfectly fitting any colors and outfits. You can create both casual and elegant outfits with them, depending on the occasion.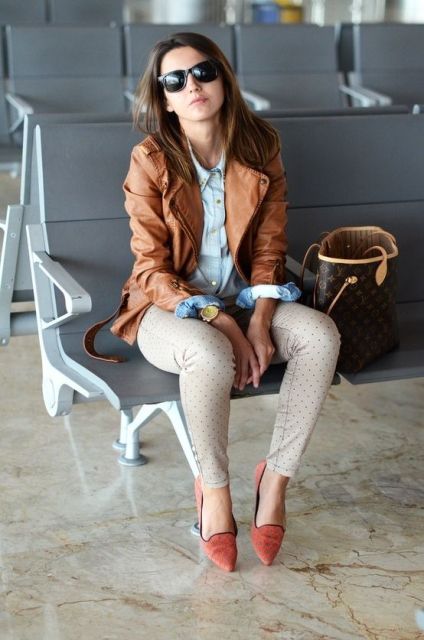 source
Carry a structured bag
If you want to complete your expensive look add a structured bag to your overall outfit. And, here you go! All the attention will fall straight on the structured bag, so you will get your point of looking expensive on a budget immediately. The simple lines and hardware of the structured bag will give your outfit the finished look that you need.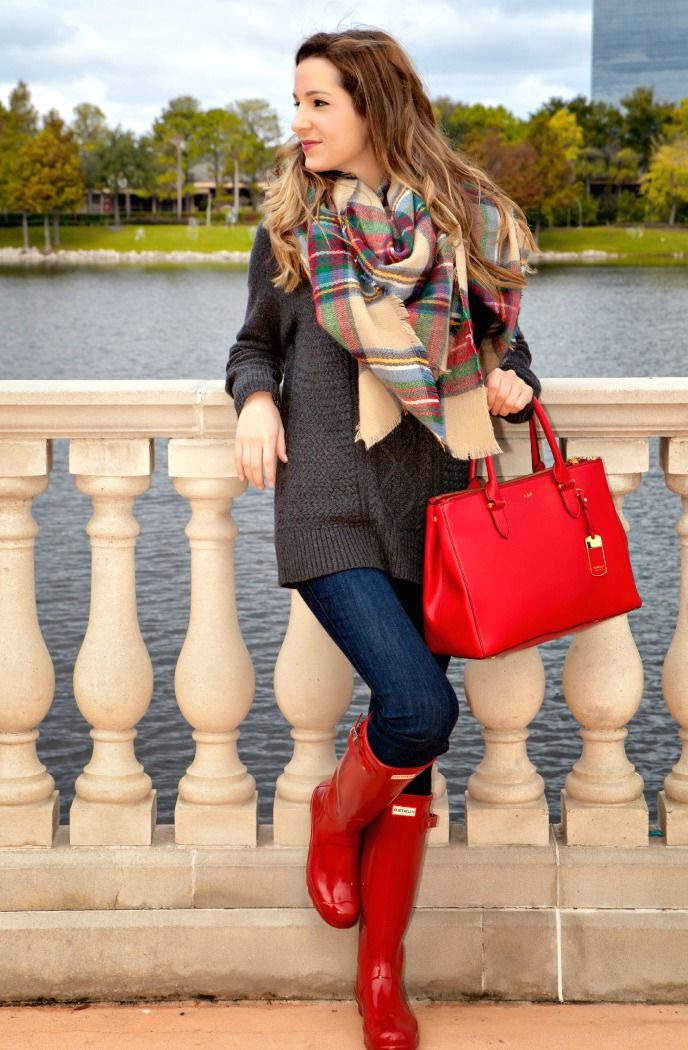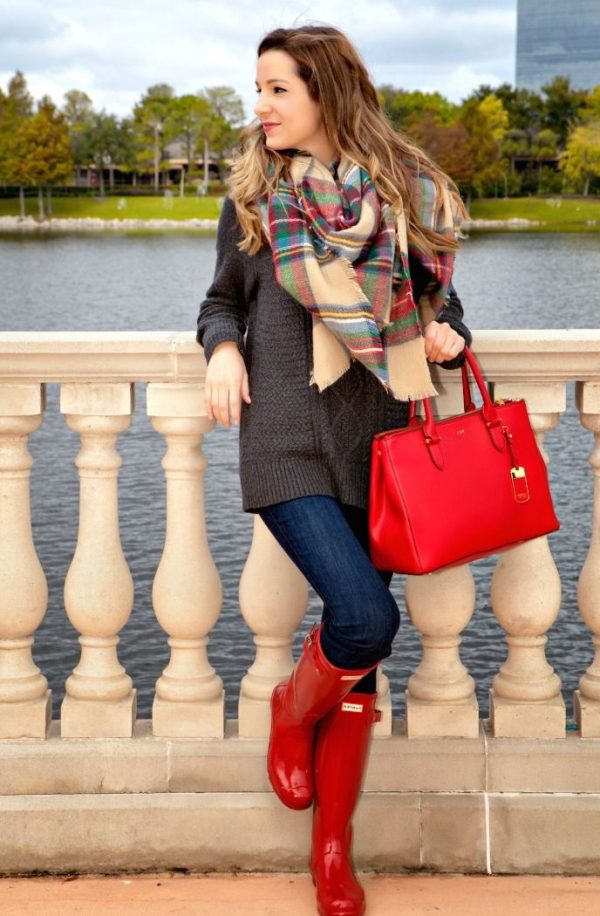 source
Don't miss the sunglasses
One of the most popular tricks to look expensive on a budget that we have copied from the celebrities is wearing sunglasses. Celebrities wearing sunglasses images are perhaps making their big influence on us, the common people, for wearing sunglasses too. No matter the reasons, what is important is that wearing them can make any woman look beautiful and expensive. So, don't miss to get yourself a pair of chic sunglasses.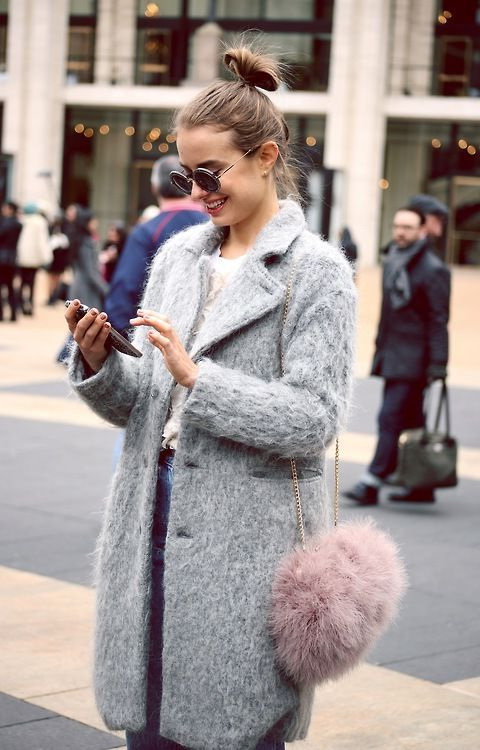 source
Wear statement jewelry
Don't miss the accessories. Try to wear statement jewelry to make a statement impression. For example, add a statement necklace, earrings, or bracelet to your casual and basic black and white outfit and give your look instant glam.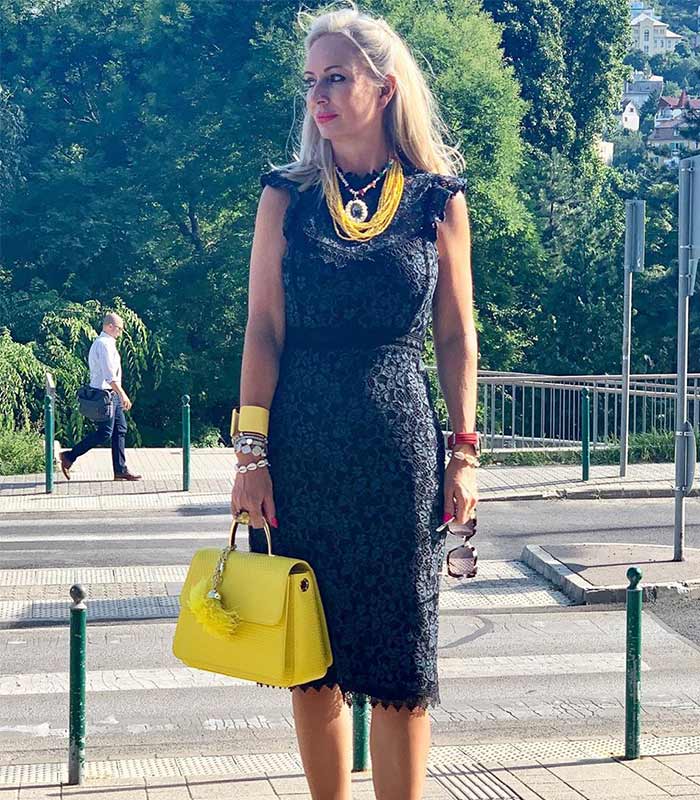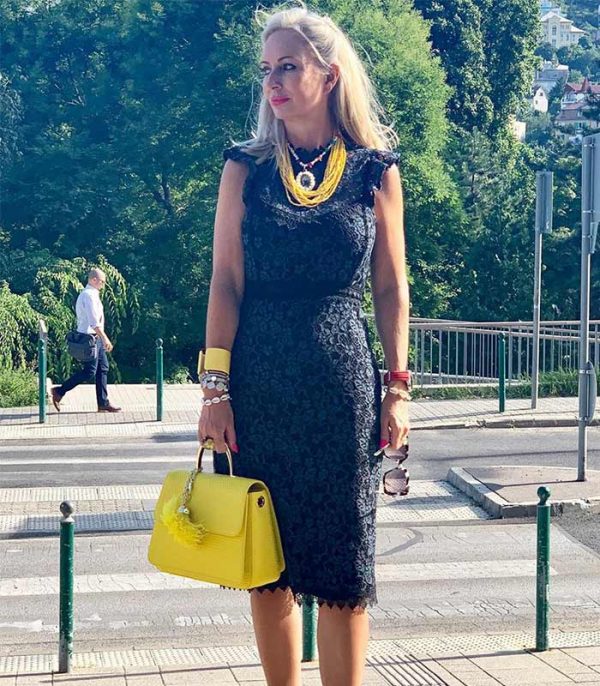 source
Extra tips to look expensive on a budget:
One way to look expensive is to buy expensive clothes. But, if you are on a budget you can't afford yourself the opportunity to buy clothes that will cost you a fortune. That is why you need to learn some tips for smart shopping. Here are some extra tips that will teach you how to do smart shopping and buy some expensive-looking pieces for your wardrobe.
Buy one piece at a time
When you spend money on a piece, try to spend it wisely. For example, always make sure that it is a well-made piece with high quality. Unless you are sure it has these both, don't waste a dollar on getting it.
Buy quality items
Never skimp on quality just because you are limited on money. If you buy a cheap item that is not quality, then the chances are it won't last long due to wear and washing. That means you are going to need to buy a new one sooner, which means spending extra money. Instead buy a great quality item made of quality fabric that will last you for years.
Buy items on sale
If you are looking to buy a certain piece, but it is too expensive for you, then wait until it is on sale. That way you will save lots of money on items on sale.