A coat is a winter wardrobe essential that every woman loves to own. And, a great coat should be three things: warm, stylish, and flattering. There are so many different styles of coat every year, but, sometimes the desire to follow the trends may throw you into a fashion trap. Before you choose the perfect coat for you, you should consider that not every coat is made to work for everyone's body shape. Winter coats are designed to sculpt the body and emphasize the right areas.  They are those clothes that have the ability to bring out the feminine side of you.
In order to make it in the best way possible, first, always pay attention to your body shape. That is the first step to follow when buying a new coat. The next one is to buy the winter coat that best fits your body shape. Never buy a coat that is not fitting your body perfectly, because you may be disappointed later. The reason: you can't use any styling tricks to make it more flattering as you can do with shirts, sweaters, or even a dress.  We are sharing with you a fashion guide on how to choose the right winter coat size for your body shape.
Hourglass-shaped woman body
If you are having an hourglass body shape it means that you have a well-defined waist and full bust. But, this body shape includes finely shaped legs too.  You must be happy, as it is many women's biggest dream! When having an hourglass body shape then you should avoid too boxy coats, unless you want to look like a big box. Instead, you should wear a belted coat that will define your waist, making it look slimmer and emphasizing the figure in the right manner. When it comes to the length, you should choose a winter coat that ends below your hips. Never choose one that ends right at the hips, because it will make you look even wider, and that is not what you want, right? You can also try neat sleeves to soften the flashy arms. The best option for this kind of body shape are trench coats or belted wool wrap ones.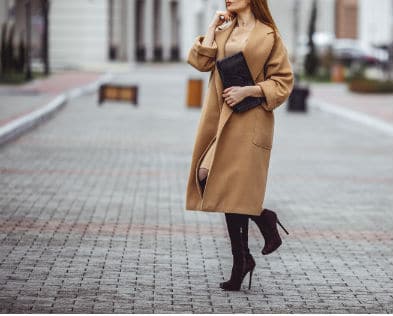 source
Pearl shaped woman body
Pearl shaped body means that you have a visibly narrower bust and waist compared to the upper part. For pearl body type you need to take more attention to the upper part of the body. To do it, try styles that accentuate your shoulders and your waist, and elongate your legs. You should avoid short styles that end right at the hips. The best choice is a knee-length option. Choosing styles with details on the upper part, such as catchy buttons or embellishments is a great bet. You can try a wool coat with interesting collars and wide lapels. Belted ones are also a winning choice. Also, you can try a double-breasted coat to add more volume to your torso. A duffle coat will work well. A classic trench coat can also be a good choice.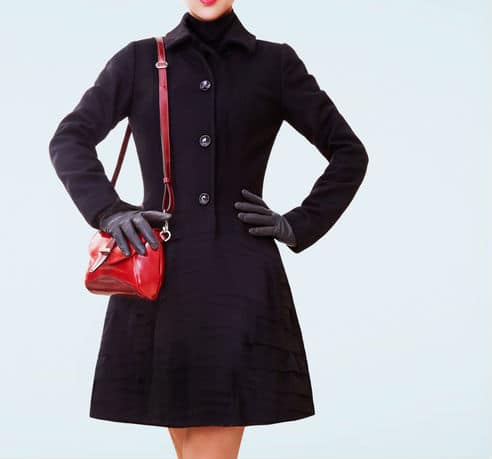 source
Apple-shaped woman body
If you are having an apple shape of your body then the midsection of your body is the widest one, and your legs are slimmer. That is the reason why you would like to draw attention away from your waist. Instead, you would like to draw attention to your legs. The best way to do it is by choosing a cocoon winter coat. The best option may be an A-line coat too. For an apple body shape, you would like to make your waist appear slimmer and the best coat for you will be a bomber jacket. Always choose the ones that end below the waist to mid-tight, and avoid the ones that end near the hips.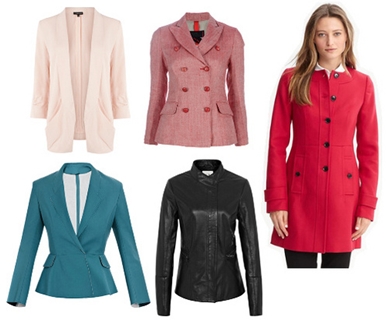 source
Petit body shape
A petit body figure is considered the one that has a small frame and under 160 cm in length. And, here is where the short styles of coats come into the scene. Because you are a small person, you should avoid longer coats that will appear too bulky on you. You should try cropped shearling. Also, a classic wool coat with medium length can look flattering of your petit body shape, as it's clean, a long line can give the illusion of extra height. Belted ones are also a great choice. If you are having a petit body shape you should definitely avoid knee-length coats, as they may but your body even more. You can sneak some leg out to create more length instead.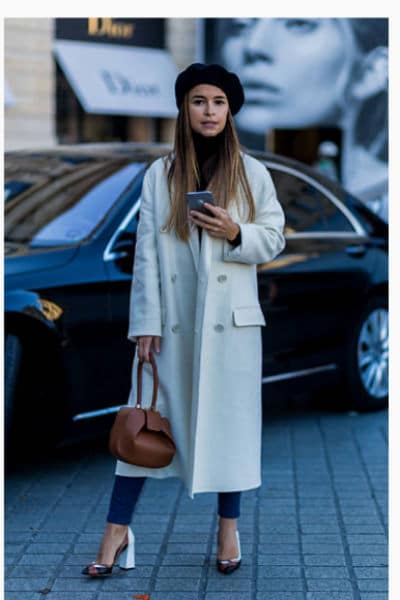 source
Tall and rectangle body shape
Tall women are the lucky ones. But, if the tall comes together with a rectangular body shape, then it may be a little challenging to style the best winter coat options. A long and lanky frame means that you need to try some oversized cocoon or duster coats. If you want to express your femininity, you may try a tailored one with a wide hemline to define the waist area. A princess or swing coat can be the winning choice for this shape of a woman's body.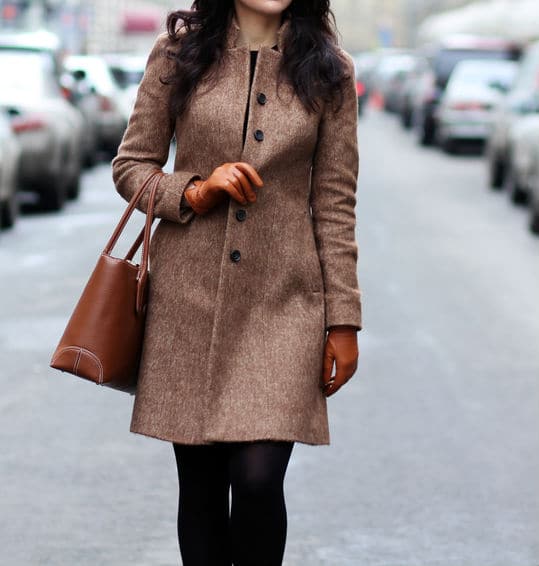 source