Winter is officially here. With the temperatures falling down and the cold we need to face, it is probably not the most favorite season for many people. But, because of the holidays during the winter, it has something magical in it that makes it one of the most beautiful seasons, no matter the cold. Women, facing the cold, sometimes lose the wish of looking stylish during winter. Mistake! Despite the coldness outside, there are so many cozy and warm pieces that will keep you comfortable and stylish even in winter. If you are making a list of the things you need to buy this winter to keep the fashion you during the winter, add these winter essentials to it too. Here we are sharing with you some winter essentials any woman should have in her wardrobe for a chic season.
An open cardigan
One of the winter essentials that will keep you warm and cozy during the cold winter is an open cardigan. You can layer it over a white button-up and that way create an office outfit. Or, you can pair it with a mock neck sweater underneath and rock it as a casual outfit for a coffee date with your friends.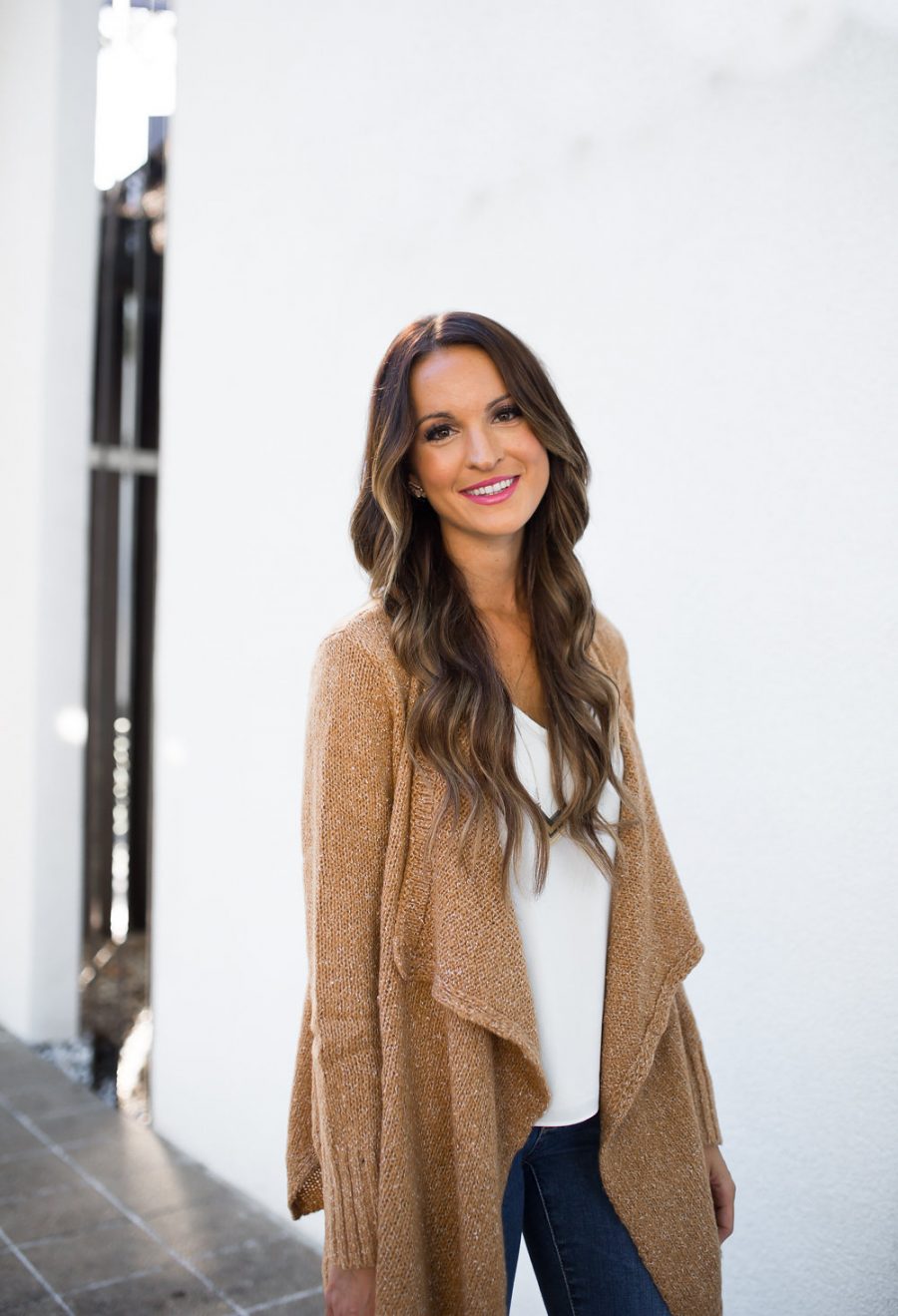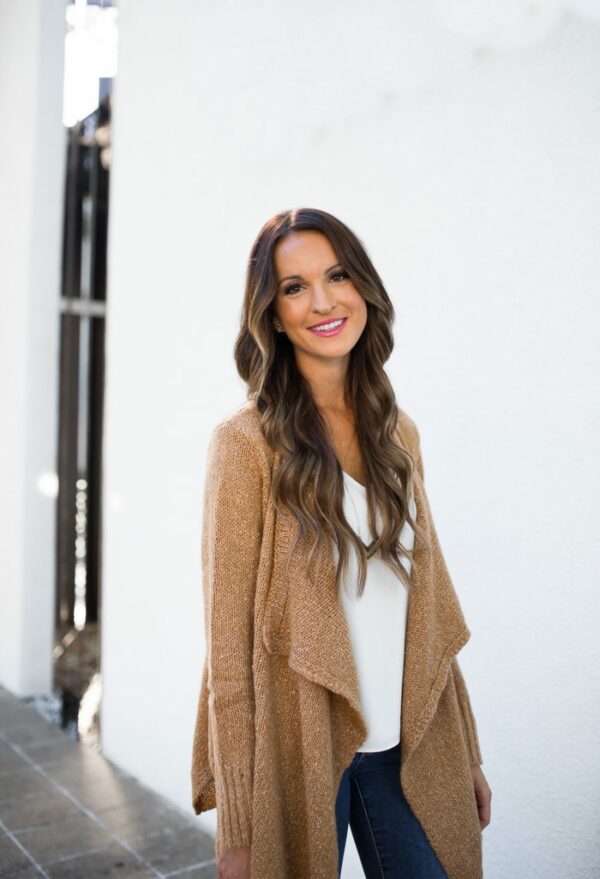 source
A vest
You can choose a puffer vest to fight against the winter cold, or you can go for a faux fur vest. Layer a puffer vest under your heavy coat creating that way a stylish and warm outfit. A faux fur vest is also one of the most favorite winter essentials most women keep in their wardrobes. It is both stylish and comfortable. And, the best is the endless number of possible combinations you can create with it. You can pair it with jeans, or you can layer it over a dress. No matter the way you prefer to combine it, it is definitely one of the most versatile pieces in your wardrobe.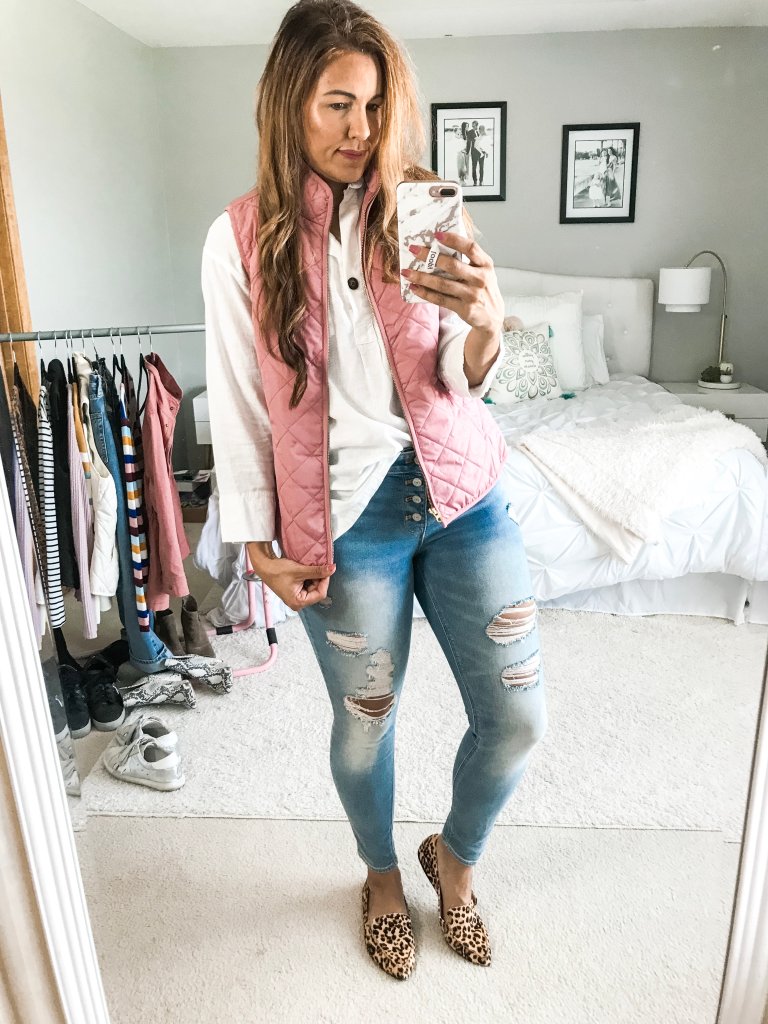 source
Ankle boots
Ankle boots are women's most favorite fall/winter staples. They are so cozy and easy to style, that any woman should have at least one pair of them in her wardrobe. They are what we say "timeless pieces" that never go out of fashion. You can pair them with a dress and tights or with jeans, or even with pants for a more classic look.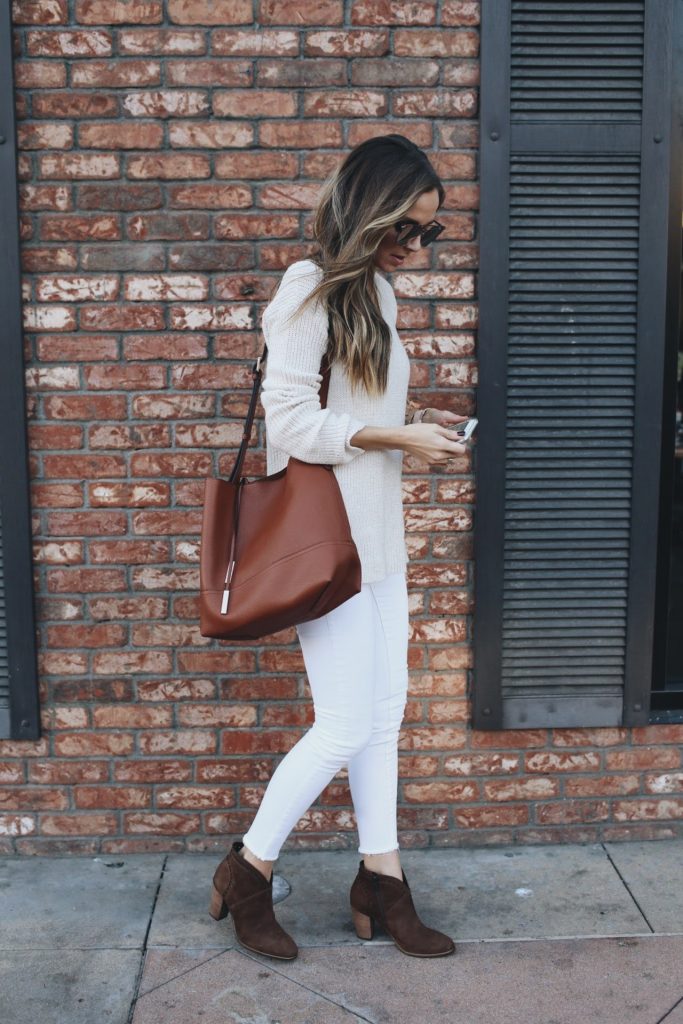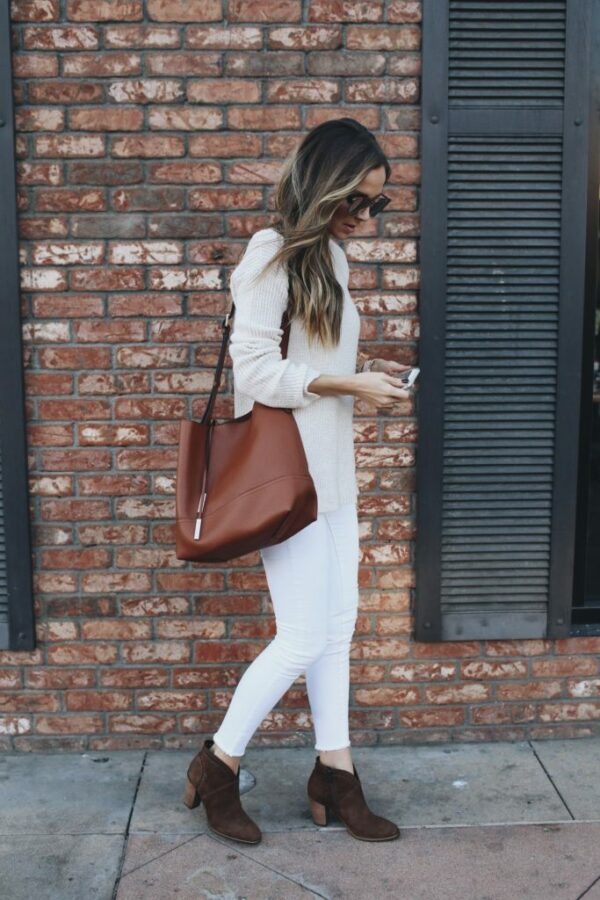 source
Colored denim
Winter is for colors too. One way to wear color during winter is by bold colored jeans. Keep the stylish look by pairing your favourite colored denim with staple knits and blouses. Choose bolder colors appropriate for the colder season and pair them with neutrals on the top.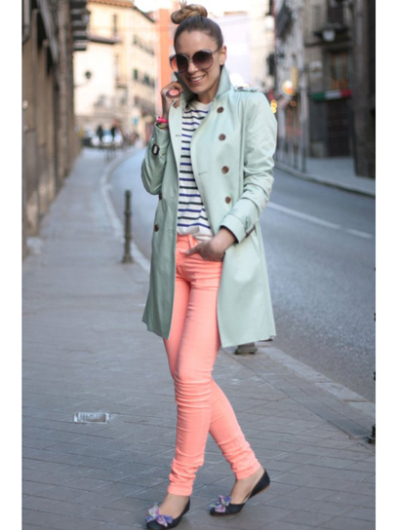 source
A puffer coat
Can you imagine something warm, soft, and seriously cozy in only one piece of cloth? Here is your dream come true- a puffer coat. It is the key staple to wear when the temperatures start to fall down. Any woman should have at least one puffer coat in her wardrobe, so don't doubt twice when planning to invest in one of them. Your fashion style will be so thankful to you.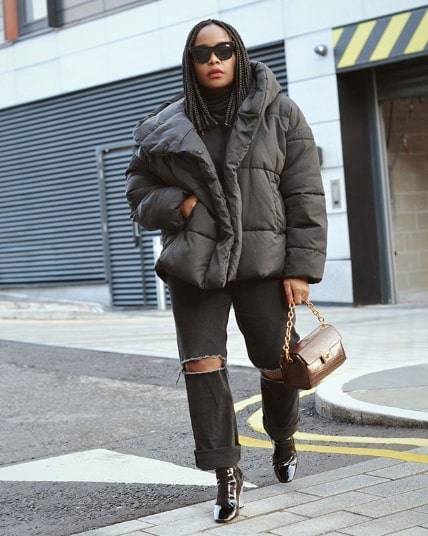 source
Skinny jeans
Skinny jeans are the most favorite pieces in any woman's wardrobe no matter the season. We wear them all the time. And, they are just perfect for winter. You can layer multiple items over them for warmth. And we all know that layering is one of the most popular ways of styling clothes during cold months. Skinny jeans can be worn with flat boots and a leather jacket during the day. Or, they can be paired with pointy-toe heels and a silk drape top and you are immediately ready for a night out. No matter the way you wear them. You can't go wrong with them ever.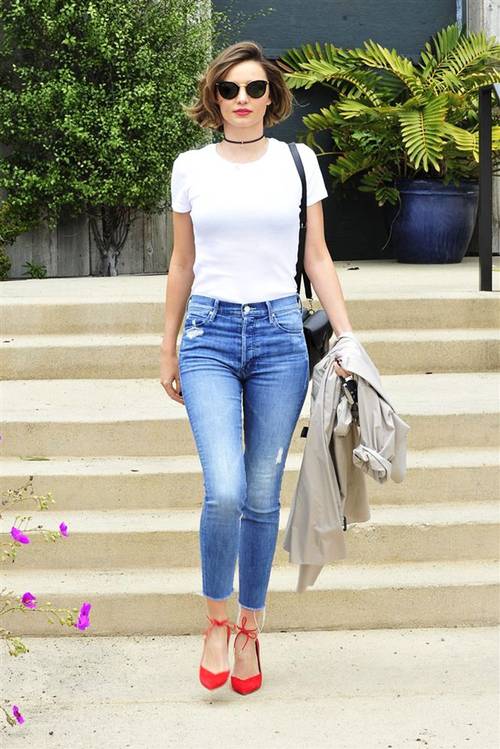 source
Cashmere sweater
There is no piece in your wardrobe that can scream off-duty chic like a cashmere sweater. Chic and luxurious, a cashmere sweater is one of the winter essentials you need to add to your to-buy list for winter. Once you get it, you can combine it with midi skirts, jeans, printed trousers, leather pants, miniskirts, and tights…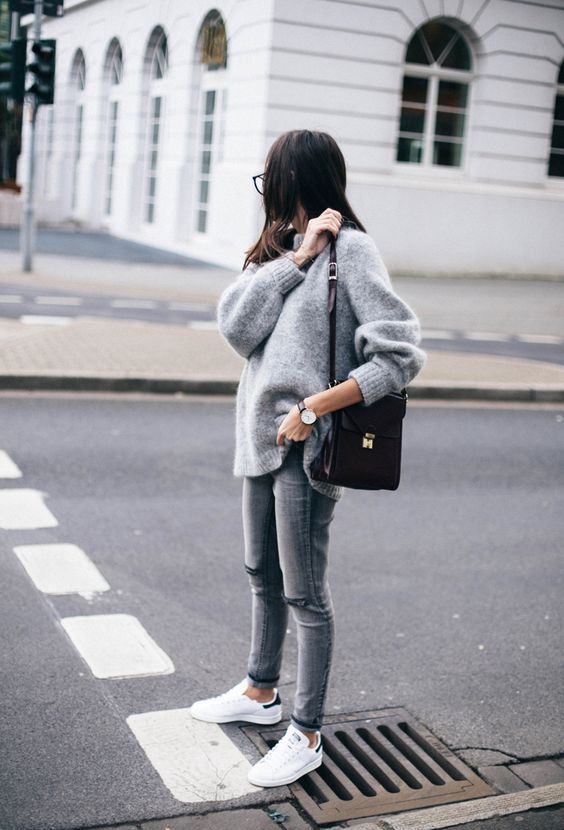 source
Fedora hat
Although hats are not related only to cold seasons, and we can see more and more women wearing them even in fall or spring, we should all admit that the first thing we relate a hat with is winter. That is why a fedora hat is part of our winter essentials list for this winter. A fedora hat is a great way to keep you warm without sacrificing style. So, don't miss to get yourself this accessory for the upcoming season. Add a touch of luxury to your outfit and make anyone turn head.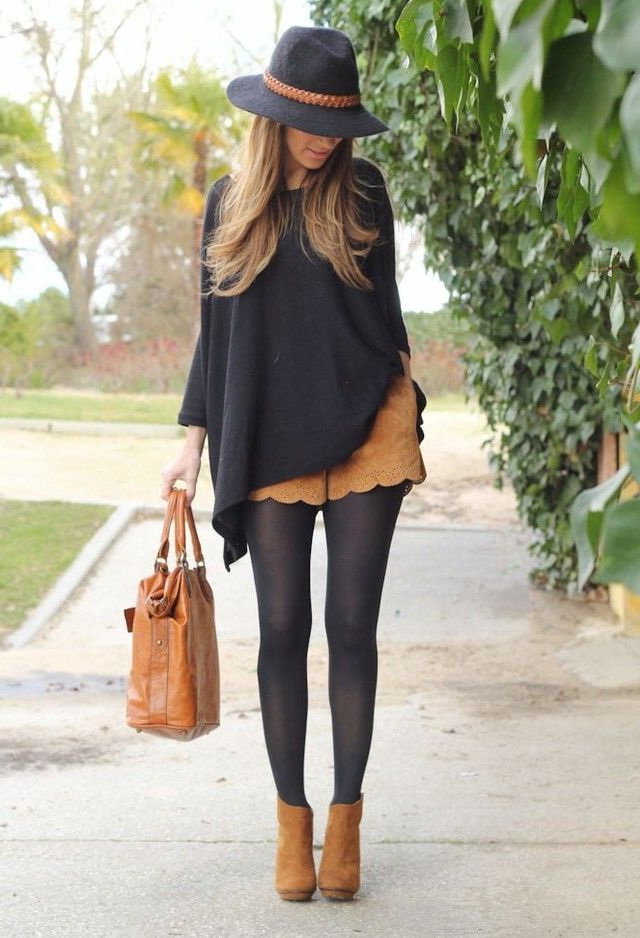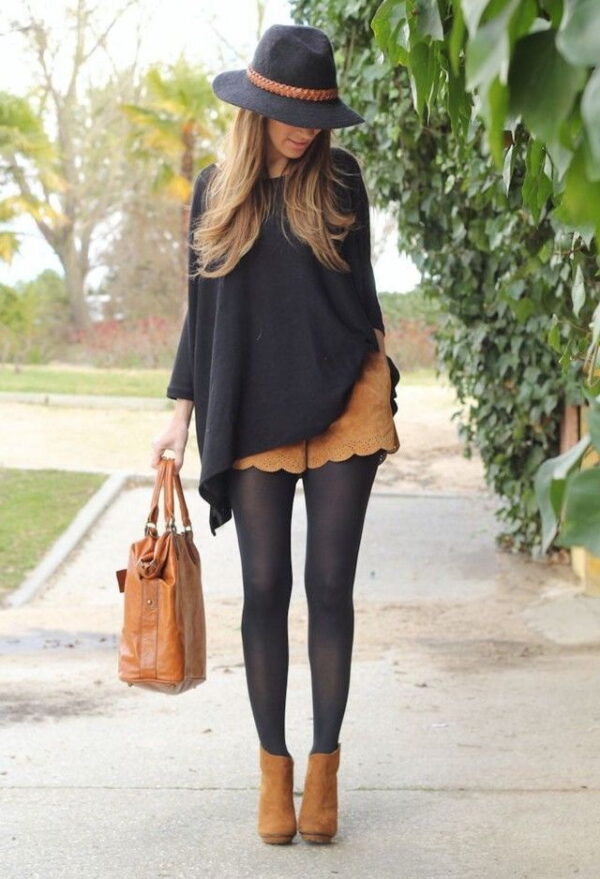 source
Blanket wrap scarf
Another accessory that will keep you warm and stylish during the cold winter is a blanket wrap scarf. You can only throw it carelessly over your shoulder or wrap it around multiple times and you will get a perfect touch of your complete outfit. Add blanket wrap scarf to your winter essentials list, because there is no other item that you will wear more that it this winter.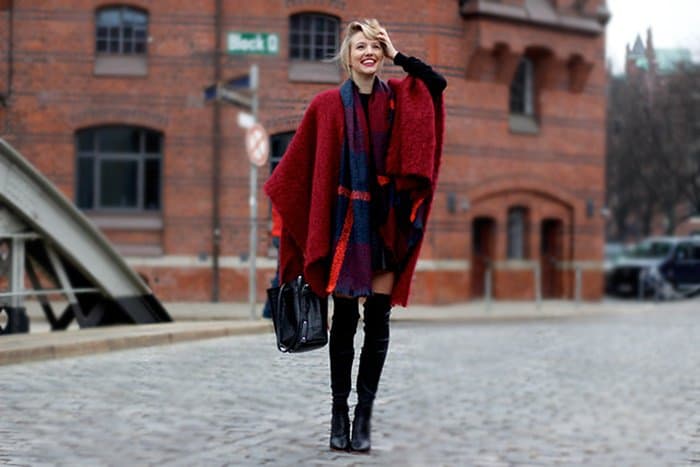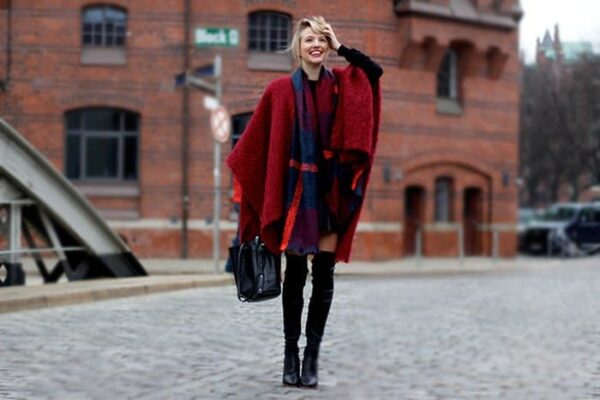 source