One of the most versatile pieces in your wardrobe is definitely the humble cardigan. You can wear cardigans from summer to winter. And, it is the best thing to add to your outfit in fall. It will keep you warm and will make you look chic. Every modern woman should have at least one in her wardrobe. Here we are going to show you some fashion tricks on how to style cardigans this fall and look modern. We are sure you will adore our stylish ideas.
Long Cardigan
A long cardigan is a perfect choice for the in-between season. It will make you feel warm and comfy, and at the same time will add a touch of chic to your outfit. If you are wondering how to style long cardigans, here is the answer. The ideas of styling a long cardigan are endless. You can wear cardigans with jeans, creating this way a casual outfit. Or, you can style it with a short skirt, making that way your legs look longer. When the temperatures drop you can choose a chunky knitted cardigan and wear it as coats. It will keep your shoulders and arm warm.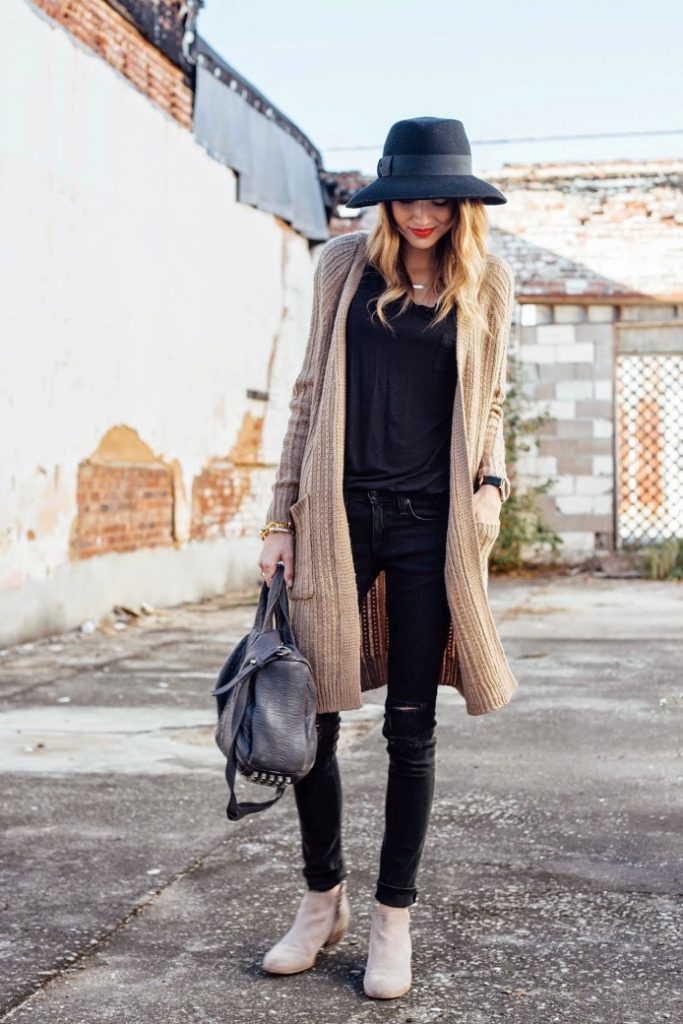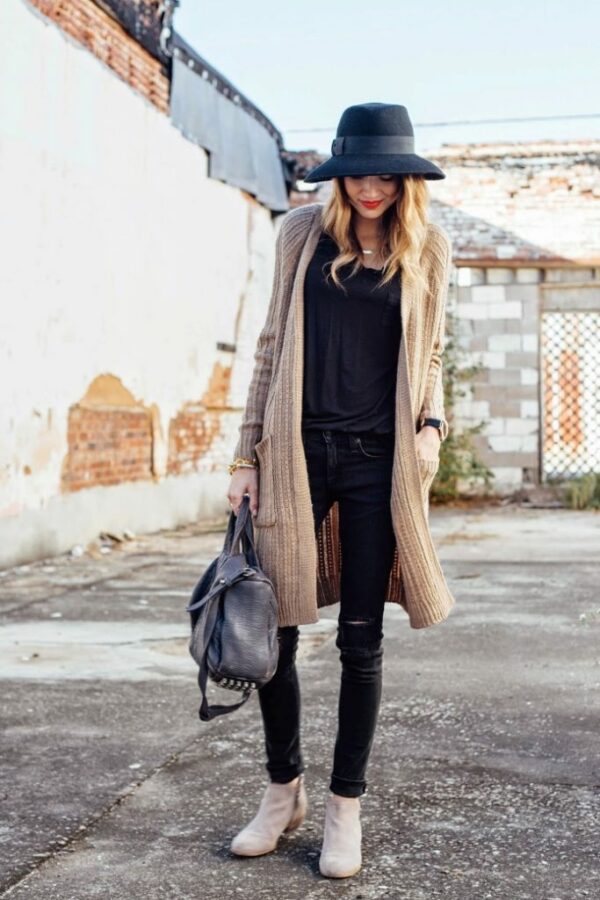 source
Shawl Collar Cardigan
If you want a cardigan that is not that classic, but chicer, then the best choice for you is the one with a shawl collar. A shawl collar cardigan is a timeless piece that you can wear no matter the occasion. You can pair it with a plain T-shirt and jeans for warmer days, or with leather pants and roll neck for colder days.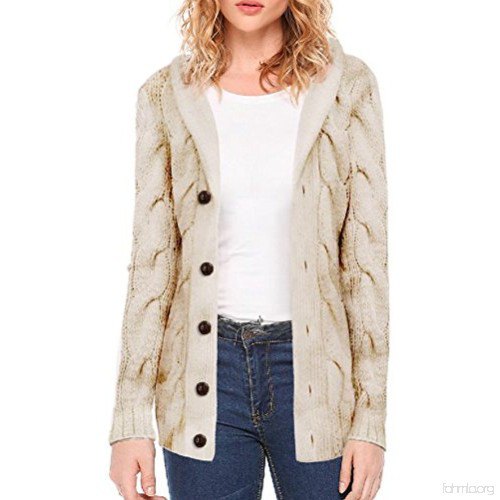 source
Button-up Cardigan
Are you a more classic type of person? Then the button-up cardigan is the best piece for your wardrobe. One of the pieces that can certainly be placed in the group of timeless pieces is the traditional button-up cardigan. If you want to add a little splash of modern to your fall look this autumn then you can pair it with jeans. For a more modern and chic look layer it with a skirt a roll neck. Experiment with different colors and patterns. You can try leopard patterns or stripes. Go even bolder and choose bold shades of pink, red or blue. There are no specific rules whit button-up cardigans. They match perfectly everything.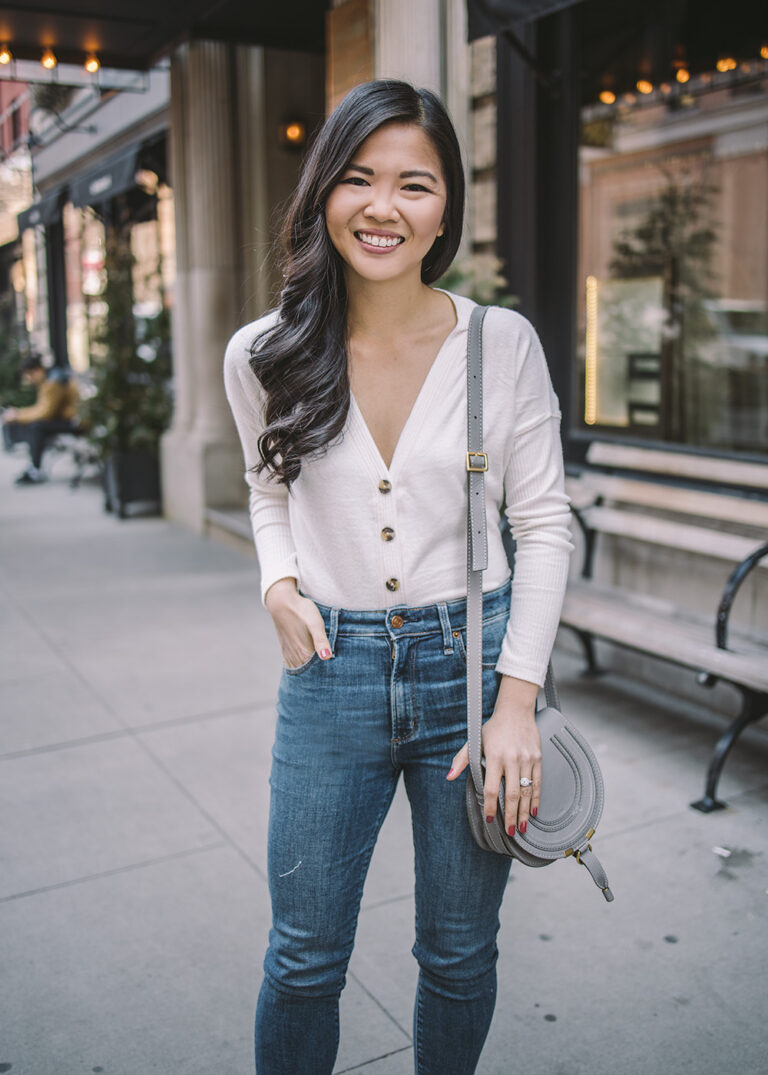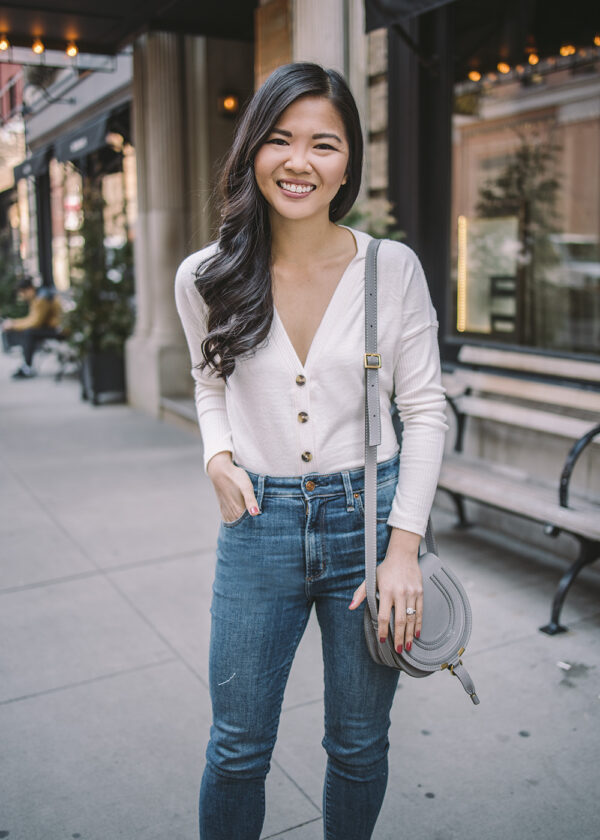 source
Chunky Knit Cardigan
How to style chunky cardigans? There is no specific answer to this question because no matter the way you style it, it will look absolutely amazing on you. Chunky knit cardigans are perfect when the temperatures start to drop. You can choose your long or short chunky cardigan, or you can go for a floor-hitting length, but you can't go wrong with it. It is a perfect finishing touch to any outfit you style. You will want to have it in your wardrobe because it is a piece that will make you feel comfortable, modern, and warm.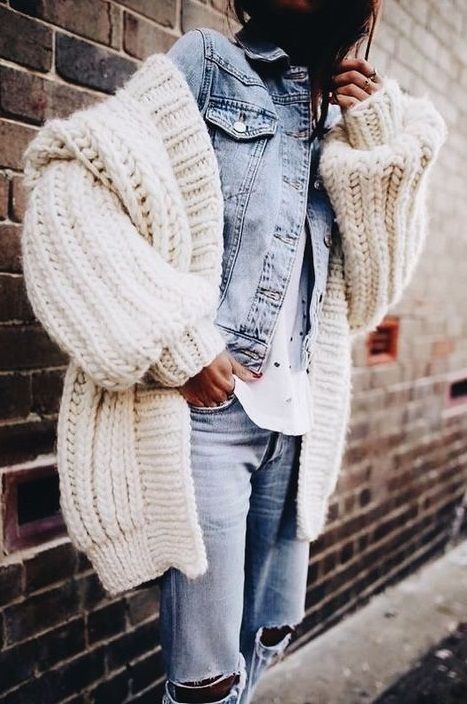 Short-Sleeve Cardigan Sweater
Cardigans are not only reserved for the colder months. The short-sleeve cardigan is proof. They are an ideal way to show off your arms during warmer days. There is something timeless in the short-sleeve cardigan. How to style it? Pair it with mom jeans and finish the look by buttoning up the center. Or keep it flirty by paining it with a summer dress or an A-line skirt. Once you try any of these outfits be ready for the compliments. They will fly from all parts. Are you wondering what to wear on your first date? These outfits will leave any man speechless.
source
Cropped Cardigan Sweater
Cropped tops have been popular in the last few years. But, what about a cropped cardigan sweater? If you want a chic and youngish look, then you need a cropped cardigan sweater on your fall essentials list. How to style cardigans in this shape? You can try it with straight-leg jeans and sneakers. Or, you can style it with a pencil skirt or high-waist palazzo pants. This is also an excellent option to style as a work outfit. Don't miss to try such a combination when planning your next job outfits.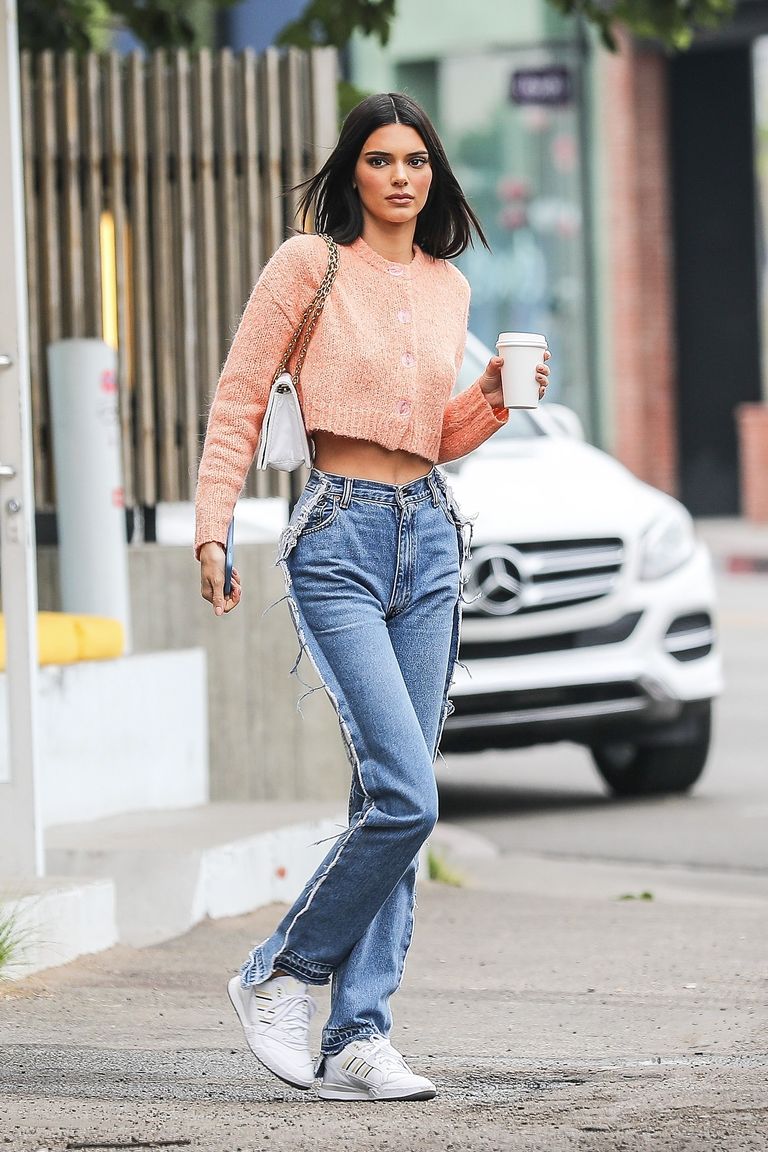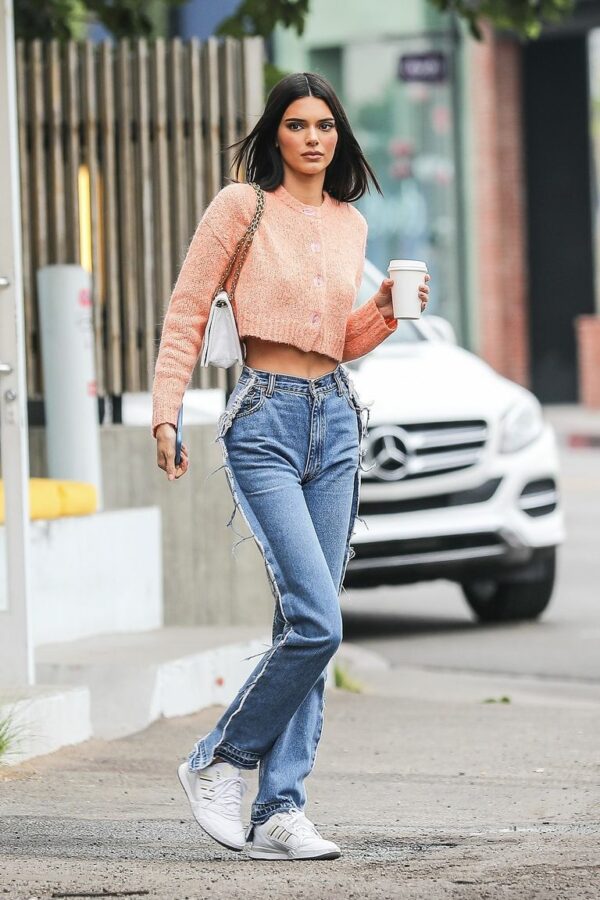 source
Wrap Cardigan Sweater
The temperatures are dropping? If you want something comfortable to slug in, then a wrap cardigan is a choice for you. A wrap cardigan is a timeless option for outerwear. You can choose your long-line knitwear or a cropped sweater. You will keep the cold far from you no matter which one you choose.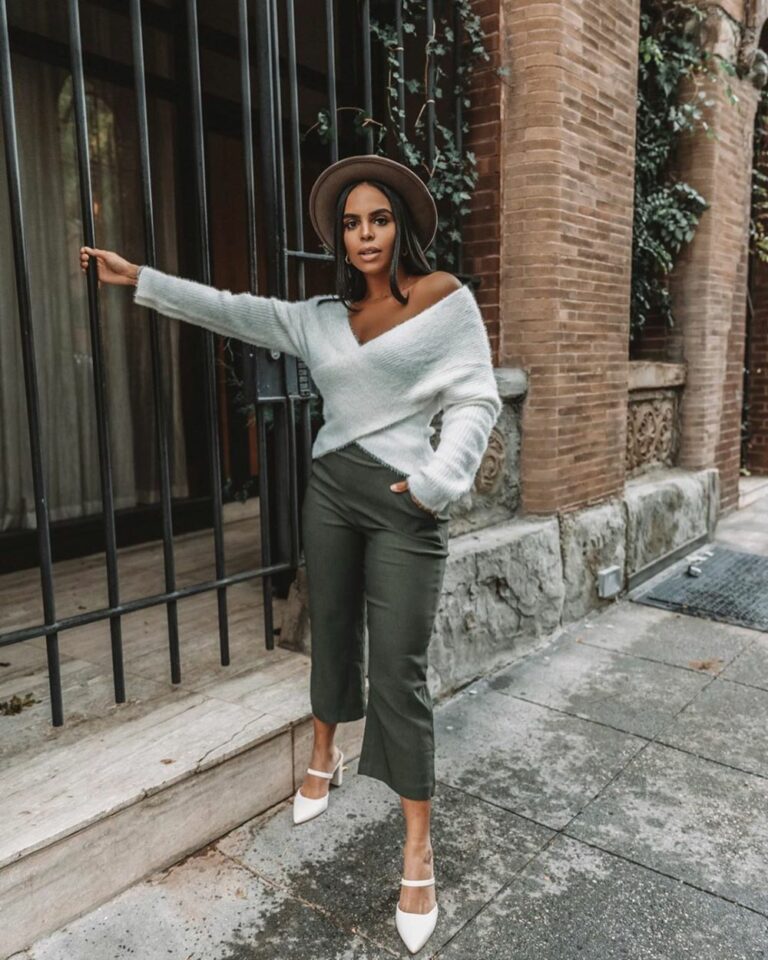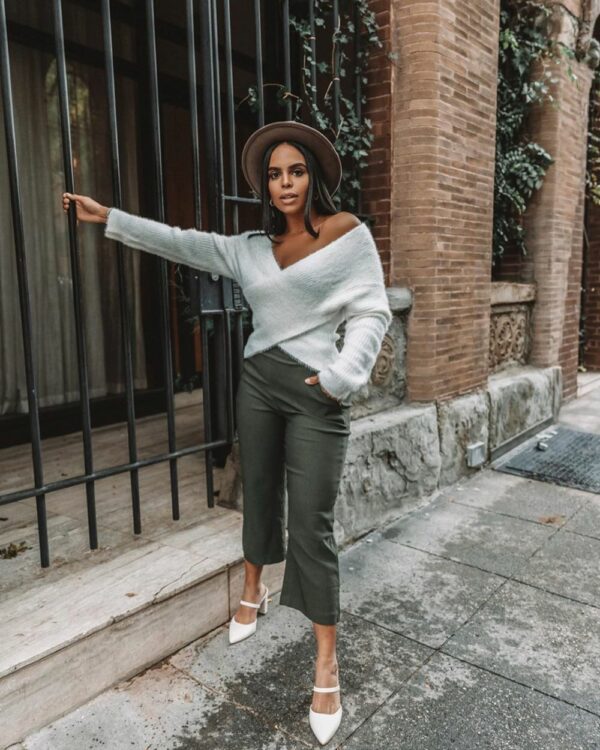 source
Plus Size Cardigan Sweater
How to style cardigans that are two or three numbers bigger than the ones that fit your body? It is the era of oversized clothes. Cardigans are not an exception. If you want to take your outfit to the next level then try a sleek cardigan. Pair it with a pair of high waist flares that will emphasize your waist and create an hourglass shape. One way to style it is as a part of a monochrome outfit. You can choose some neutral shades for an even better and instantly stylish look.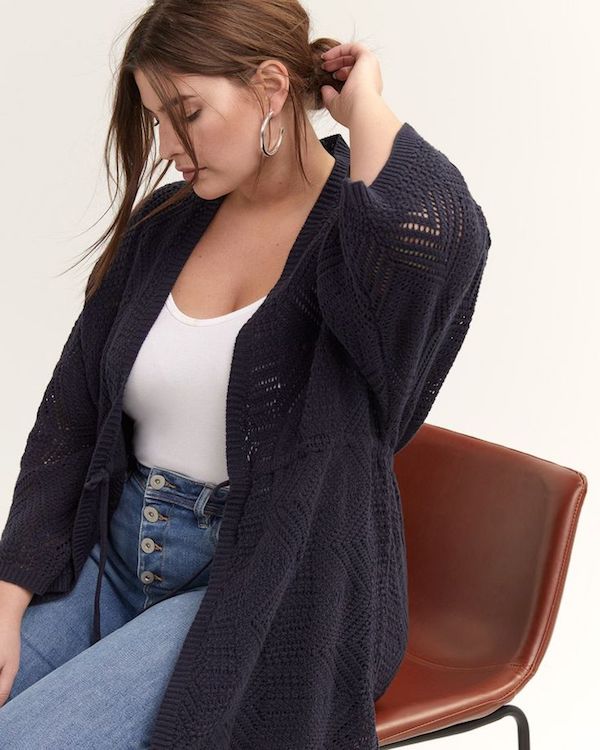 source