Now that Christmas and New Year are just around the corner, you have probably started looking for those perfect glitz outfits that will fit with the sparkling vibe of the holidays and yet keep you down to Earth, right? Well, in this article I have gathered some shiny outfits that make the perfect choice for this time of the year. There will be lots of parties, disco nights, gstherings, events, family celebrations and so on, so if you are wondering how to make yourselves sparkle, then you definitely need to wear some sequins. If you have always feared to wear them, now you should break your habits and go for something new. The Glam Sequin Outfits That Are Amazing For The Holidays will help you make a style statement and show you how to wear sequins effortlessly. Go through this photos and boost your inspiration. The fantastic hairstyle ideas for New Year's celebration and the sparkly New Year nails designs that will make you say wow will be a great match to these fancy outfits, so don't miss them either!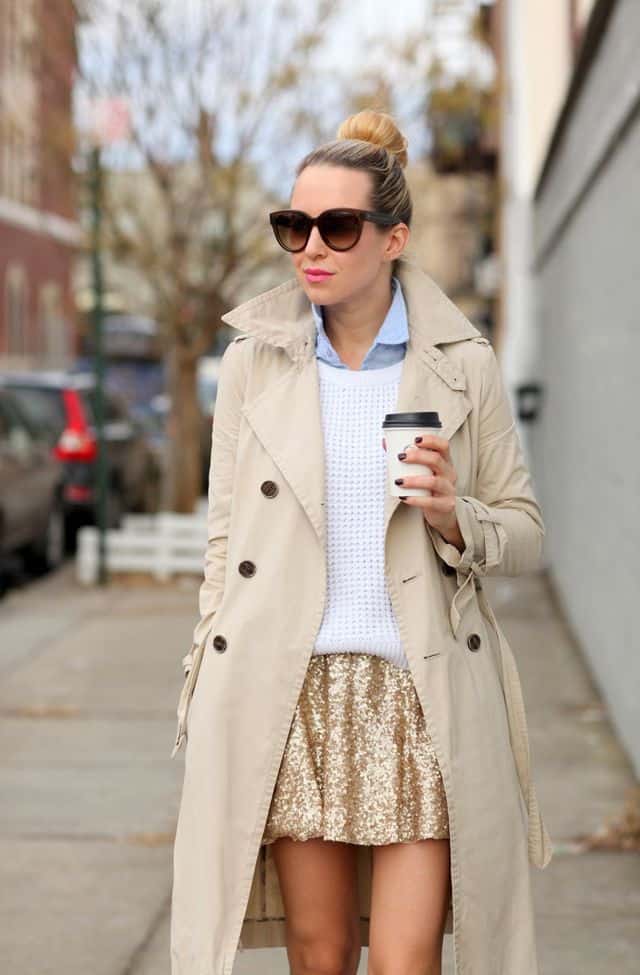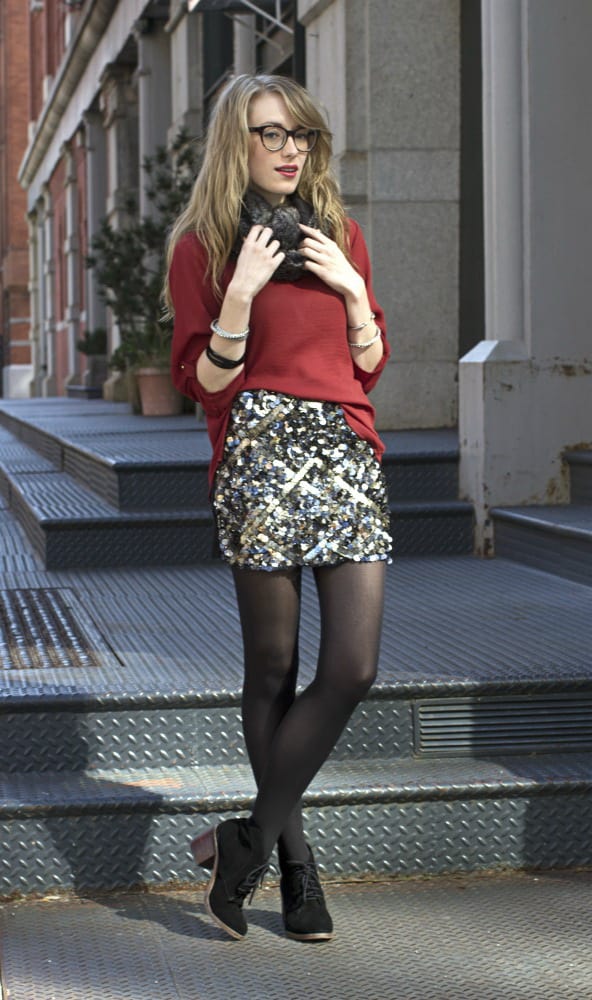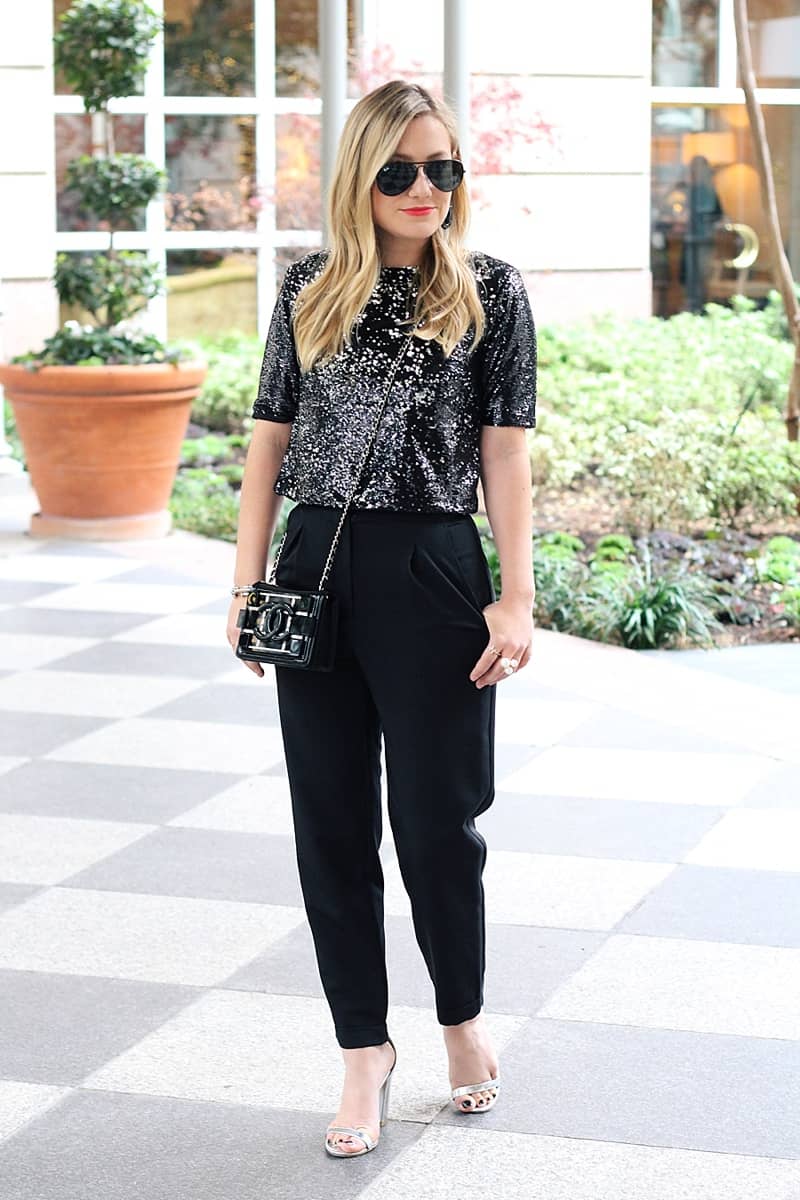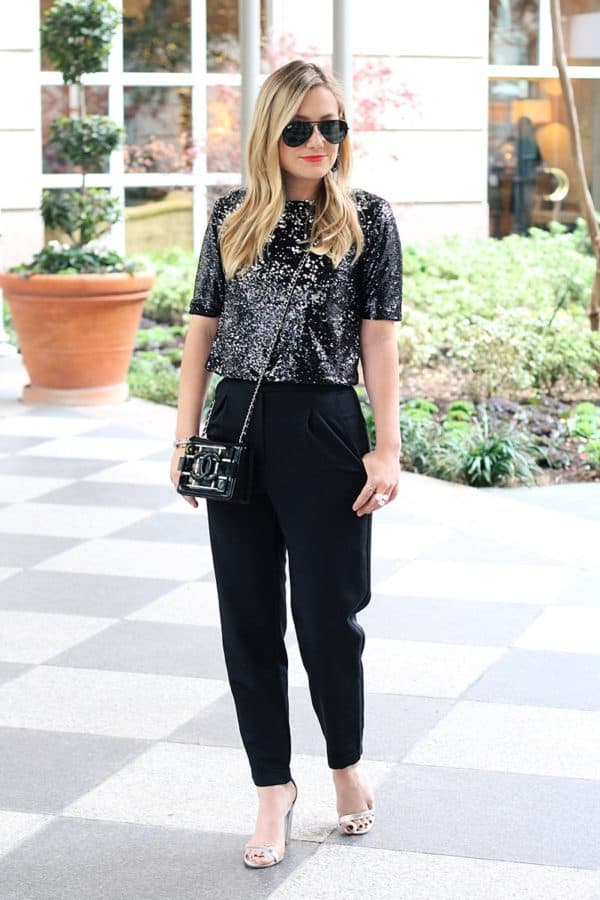 As you all know skirts come in different lengths and styles. Do you already have a certain type of skirt in your mind and you want to find it in sequins? When you go to the stores remembers that you don't necessarily have to wear the sequin skirt with heels, and a proof for that is the outfit below. Do you see how this girl makes a statement with her relaxed and comfy outfit with sneakers?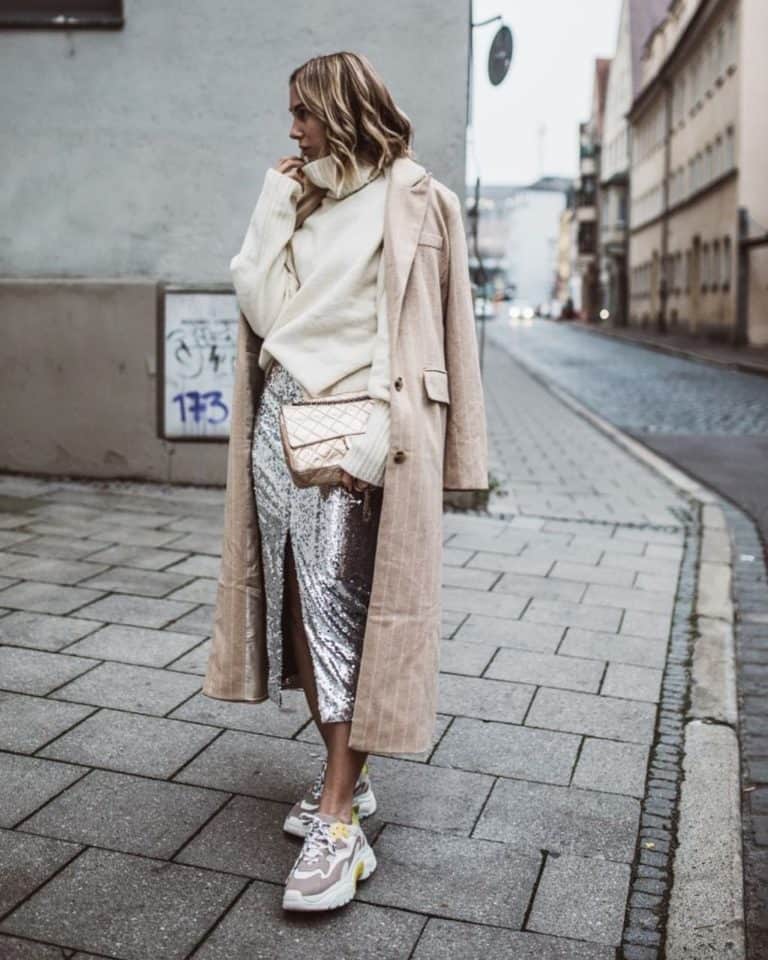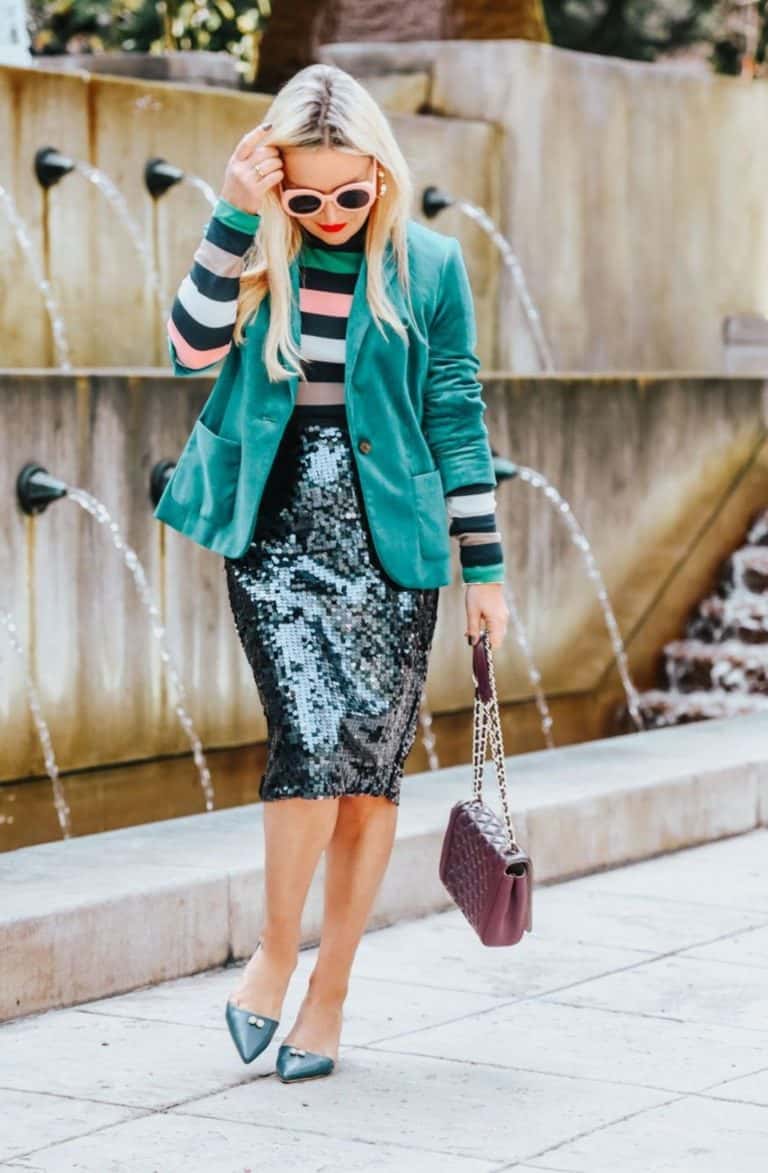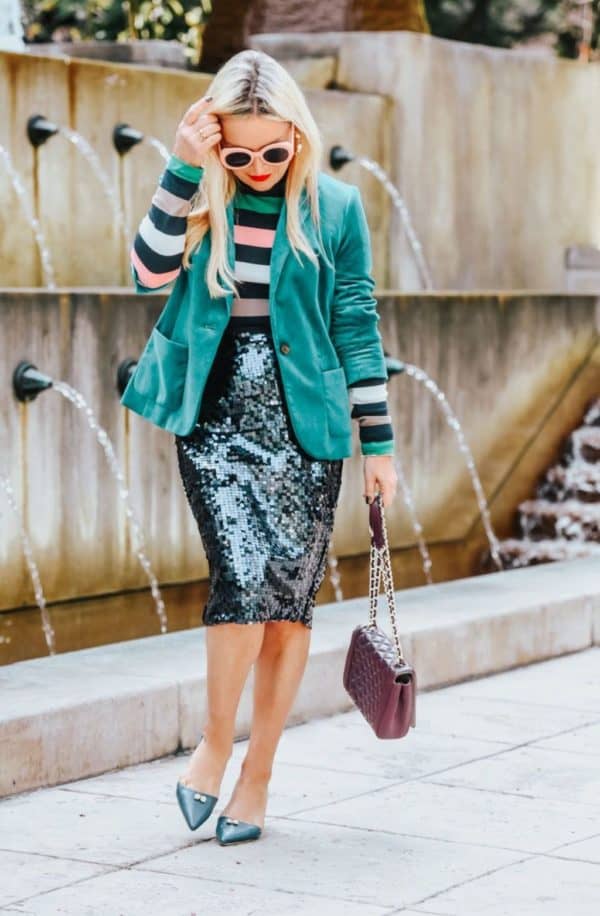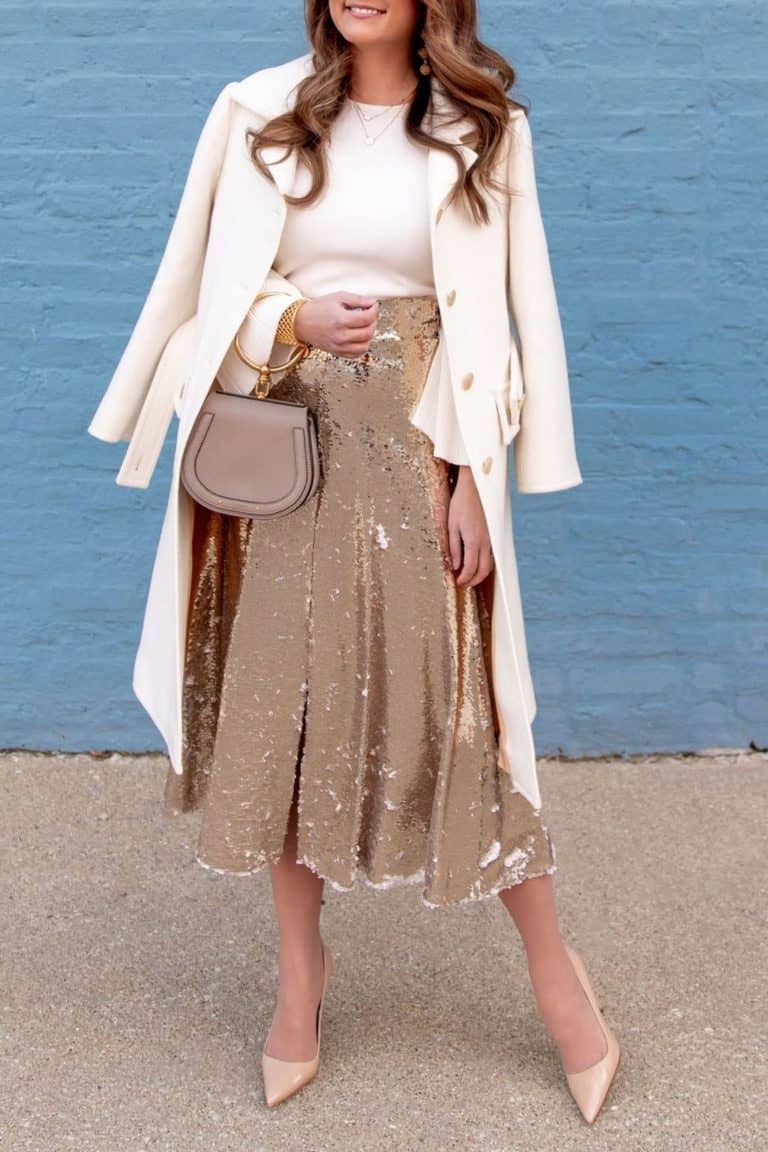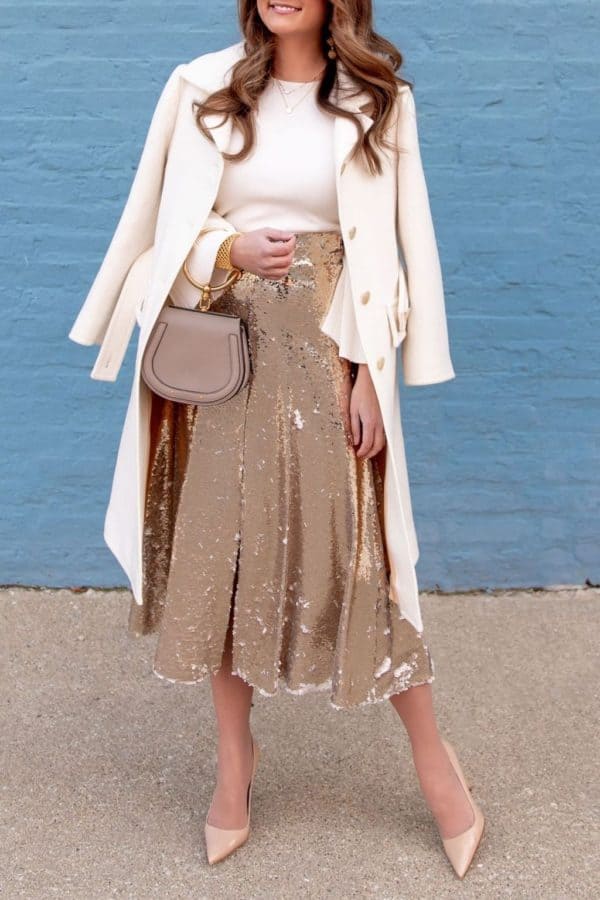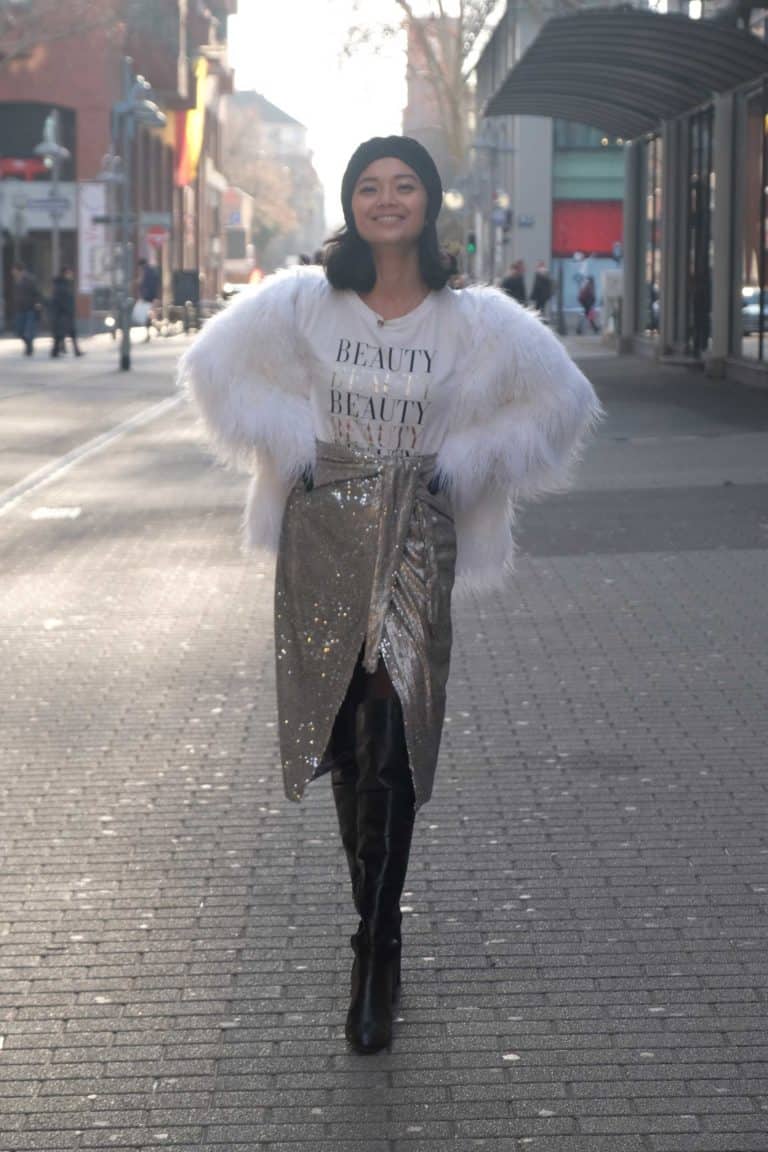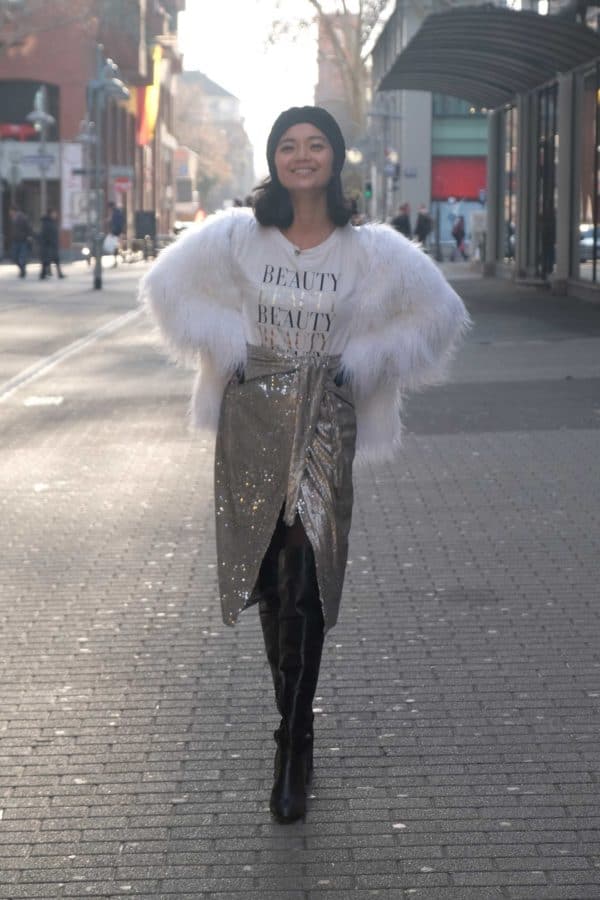 I know that you don't usually look for a sequin blazer, but you need to have at least one of this kind in your wardrobe. It's the staple piece that fits perfectly well these holidays and celebrations, and you can wear it to other events all year round.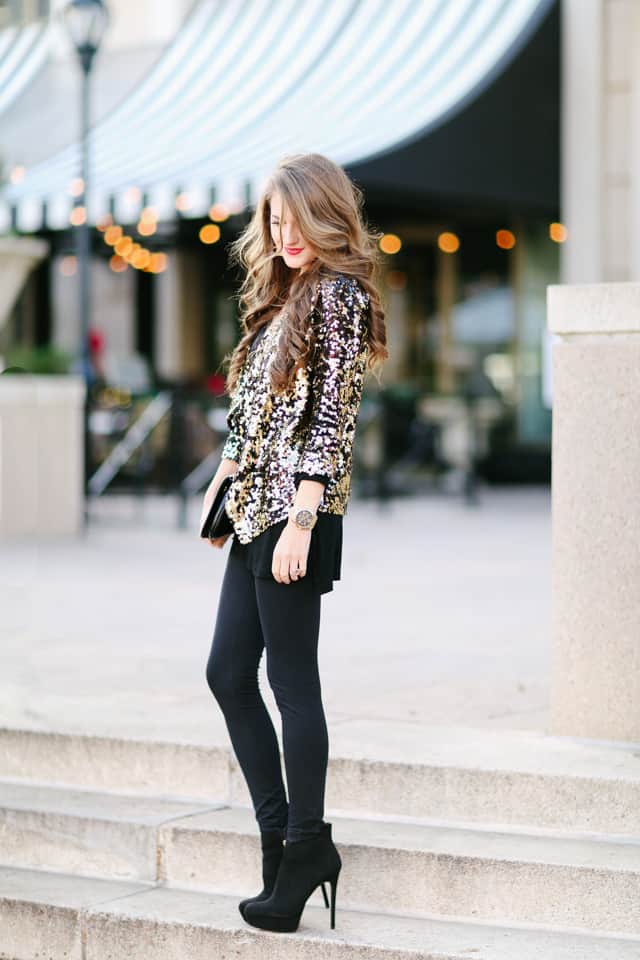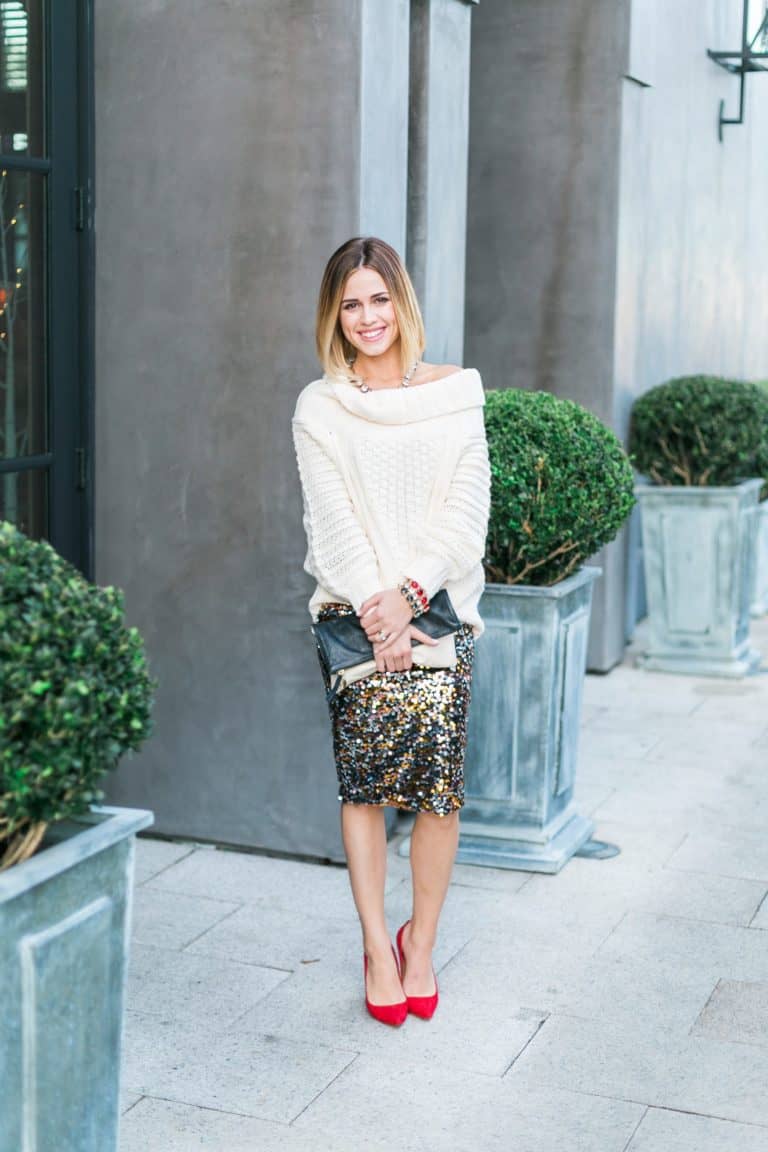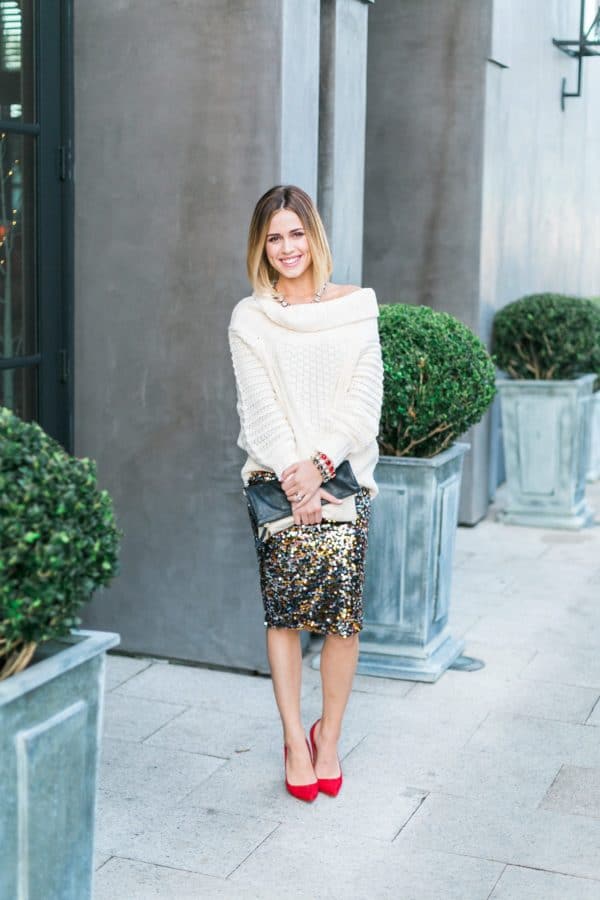 Has it ever crossed your mind to buy sequin pants but you weren't so sure how to wear them during the winter? Well, check out this festive outfit below which makes an awesome combo of black sequin pants and white sweater!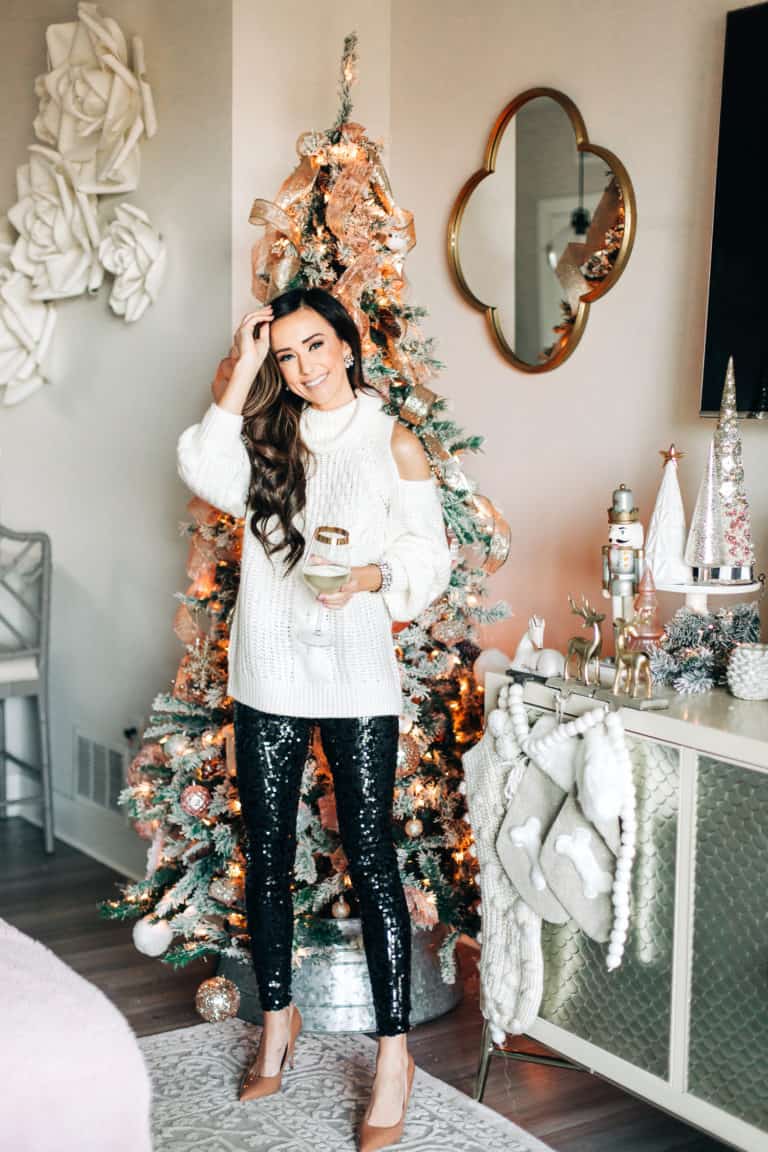 The sequin jumpsuit will put you in the center of attention, so if you want to have all eyes on your this New Year's party, you should definitely get one and make everyone turn heads.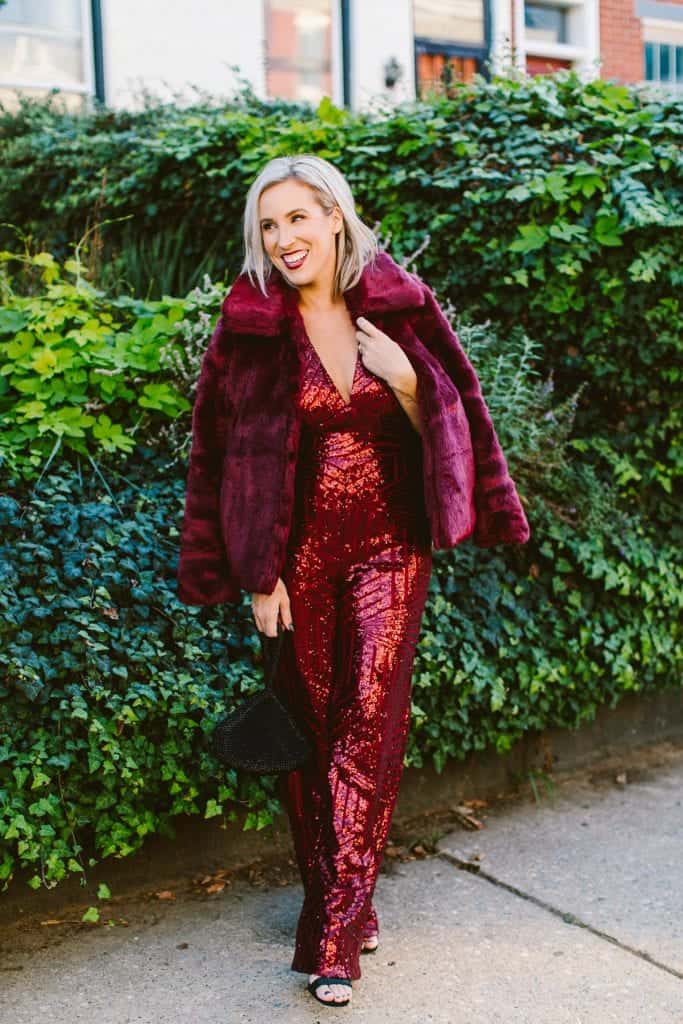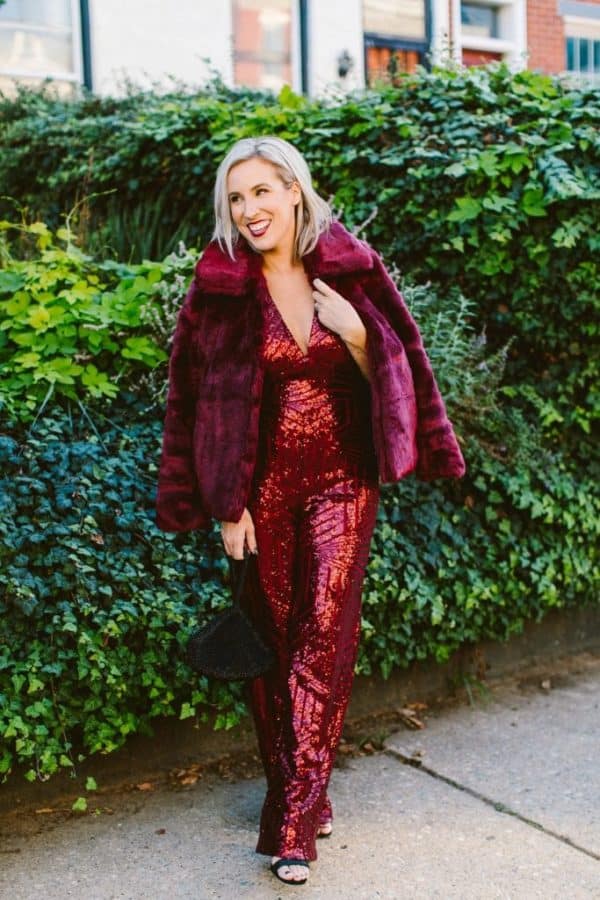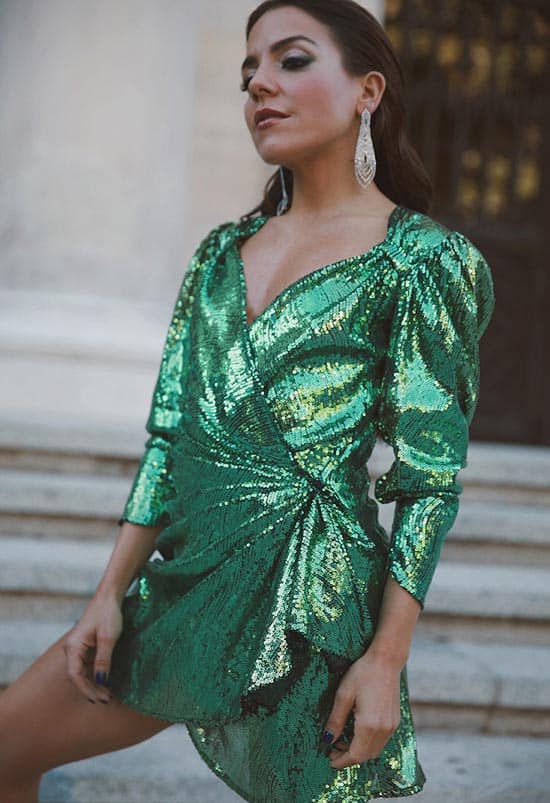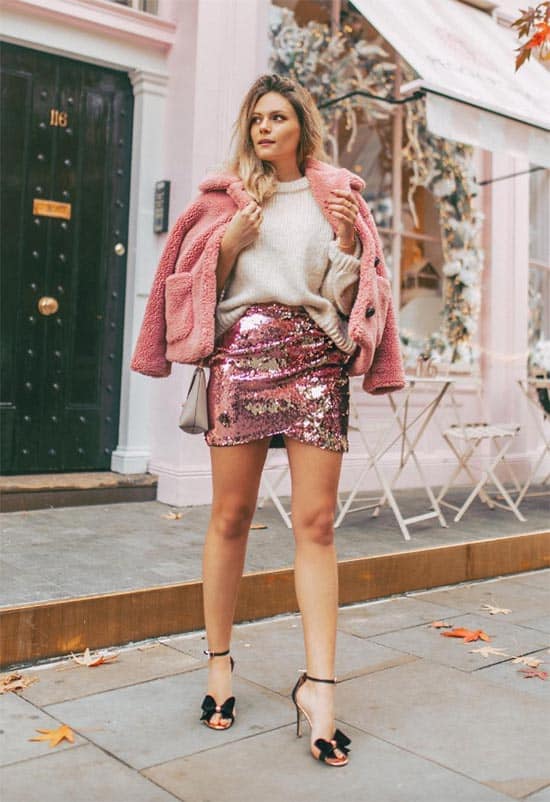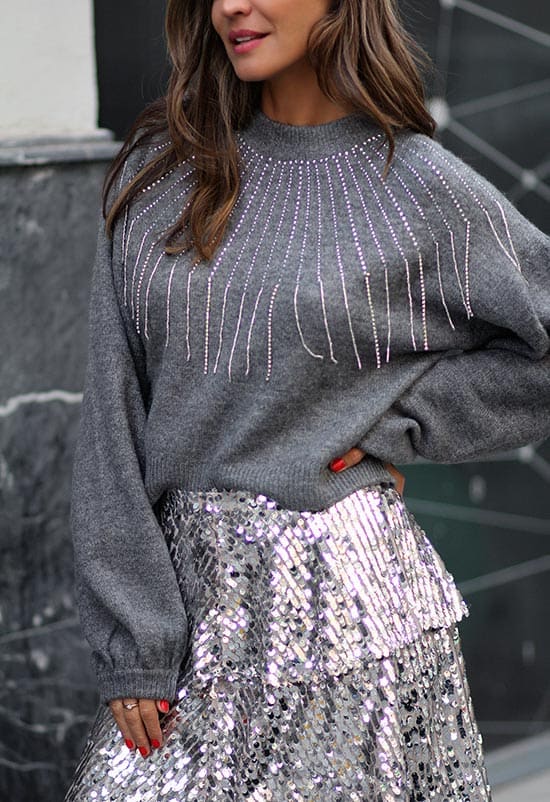 Don't be afraid to incorporate sequins in your outfits for the holidays and make some stunning outfits that won't go unnoticed!