There's something reassuring about going to a hair salon franchise when you need a haircut and other basic hair services. For one, you know what it will cost you. These popular hair salon franchises tend to offer more affordable prices, just like fast-food franchises do. They're not there to fleece you. In fact, they want you to return to them as a lifetime customer.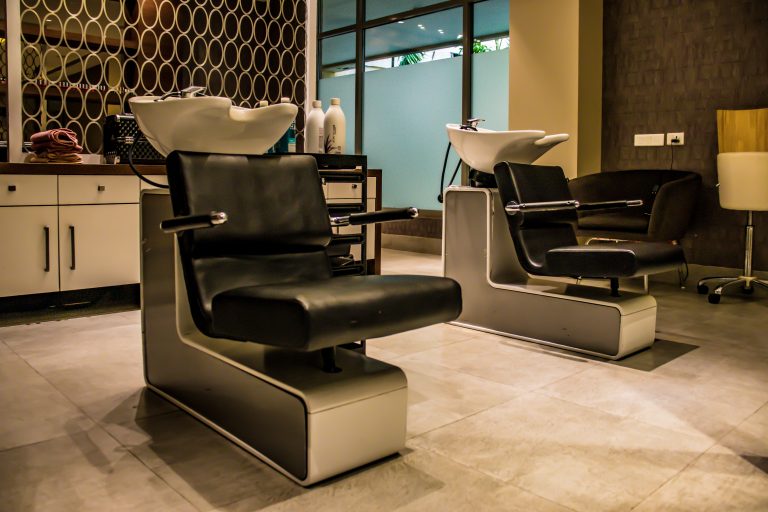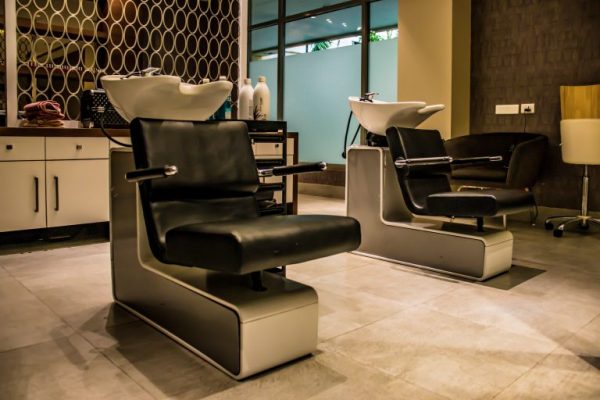 At the same time, you can expect a reasonable standard of quality. In fact, like most franchises, you should be able to enjoy the same level of service whichever location you enter, and pay similar prices across the board.
In the hair service industry, 3 hair salon franchise brand names stand out: Great Clips, Sport Clips, and Supercuts. They all offer good quality hair services at attractive prices, which is why they're so popular in the first place.
But despite the similarities, there are certain notable differences.
Quick Comparison Overview Chart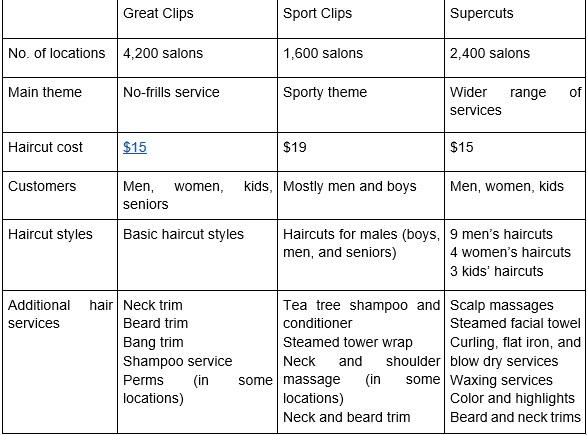 Great Clips
Great Clips is the largest hair salon brand in the world, with its 4,200 locations. It first started with a location near the University of Minnesota, and the way the salon catered to those students came to define the whole Great Clips philosophy.
What Great Clips offers is simply a no-frills hair service experience. Get in, get out, and get on with your day. Their customers expect to come in without the need for an appointment, and they won't wait long. They can also come in at any day of the week, and even at night.
The prices should be low, since the services are focused on the needs of students. As it turned out, these needs seem to be the same for a great many types of people.
Sport Clips
You may not be surprised to learn that Sport Clips originated from Austin. People from Texas tend to be rather passionate about sports, you see.
Here, you can enjoy your time with the sports theme going on. There are TVs here that play sporting events, so you can watch the game while getting your haircut. That's like hitting 2 birds with 1 stone, and it all becomes a more enjoyable experience.
You won't mind spending too much time here, even while you enjoy the other services like the massages. After all, you're enjoying the game!
Supercuts
This is where you go when you want more than the basic haircuts that Great Clips or even Sport Clips offer. With Supercuts, you get the widest range of services, with lots of them not available from the other 2.
Here, they have many different types of haircuts for you to consider, especially if you're a dude. If you're feeling more adventurous (or you're what they used to call a "metrosexual"), then you can try out a haircut here that you may not get from Great Clips or Sport Clips.
Some people will probably enjoy Supercuts more than the others, since they can pick from more hair styles and enjoy coloring and waxing services.
Where Should You Go?
Of course, it all depends on which salon is actually convenient for you to go to. You won't be able to go to a salon when there's no salon near your place.
But let's assume that you have a Great Clips, Sport Clips, and Supercuts salon near you. The best one for you depends on what kind of customer you are.
Go to Great Clips if you just need something basic and affordable. Get a simple haircut, and get out. You don't want any fuss.
Go to Sport Clips if you're taking your time, so you may as well enjoy the sports theme while you take advantage of special service combinations. Don't go here if you're a woman, unless you're actually looking to get a man's haircut.
Visit Supercuts if you want a wide range of different haircuts and services to try out. Here, you can get services (such as hair color and waxing) that you may not be able to get from the other 2 salons.