Novelty bags are a fun, fashion-forward trend that is sure to make a statement this fall/winter season. Pops of colors don't have to end with summer and novelty bags are a great way to add some splash to your outfit that brings attention, but is not overbearing. The possibilities are endless for the shape, design and material of the bag, which allows the wearer to customize their bag to fit their own style. The adaptability to changing trends and seasons keeps novelty bags high on fashion expert's lists of must-have accessories.
The bags themselves can be considered works of art. They represent the aspirations of the designer while evoking emotions and inspiring creativity. While there is always debate on the functionality of art itself, novelty bags are a great example of piece that serves as functional art.
We're all a bit inspired by Chanel's new handbags  this season. And we can see that novelty bags like this Patchwork Shearling Flap Bag are a frequent theme this season.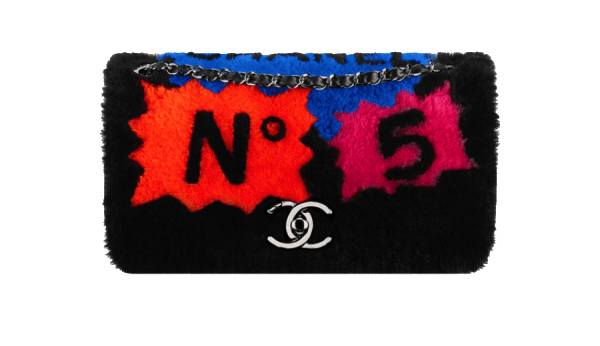 Source: chanel.com
The designs come in varying degrees of whimsicality, so dependent on your preferences and style you can choose a bag that is interesting and different, but still doesn't draw too much attention. On the other hand, there are completely outrageous designs that are both wacky and wonderful, but are sure to be conversation starters.
Also important to consider is how much you want to spend on these bags. Beautiful designer bags are high quality masterpieces, but are novelty bags the right kind to buy designer? The longevity of the single bag is something to think about. Yeah, you love it, but will you feel the same three months from now? There are exceptions, in the way you may pay big money for a beautiful painting, doing the same for a stunning bag could be totally justified. However, it may be better to consider buying less expensive novelty bags because you can easily switch them in and out and if you do get sick of it, you don't have to feel guilty trading it out. Check out some of these super trendy, cool novelty bags. Enjoy.
Sparkly and feminine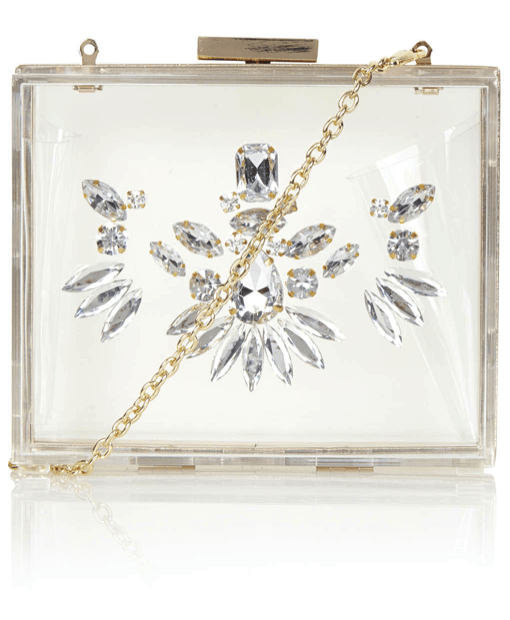 Topshop clutch bag by Skinnydip.  Source:  topshop.com 
Antique Glass Purse.  Source: currentelliot.com
Retro cool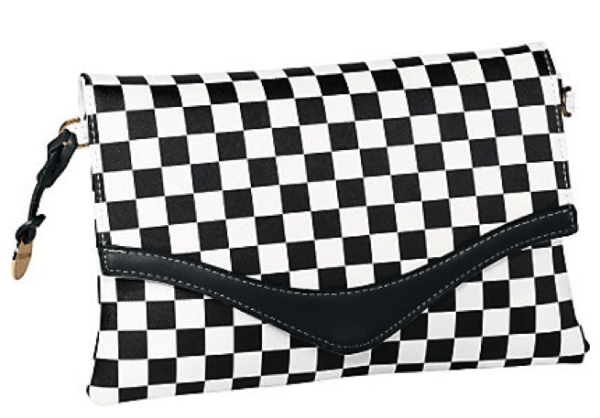 Chess board clutch by Heine.   Source: heine.co.uk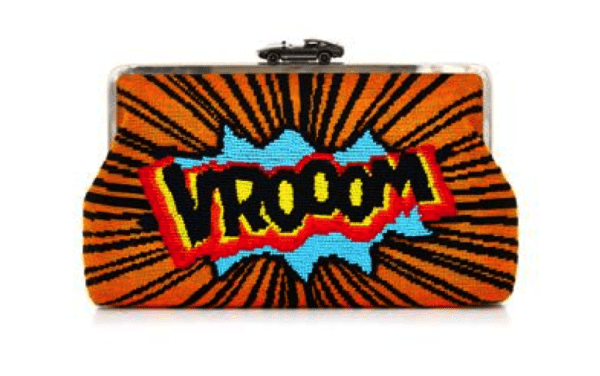 Clutch Me Vroom embellished clutch  Source: matchesfashion.com
Funky fun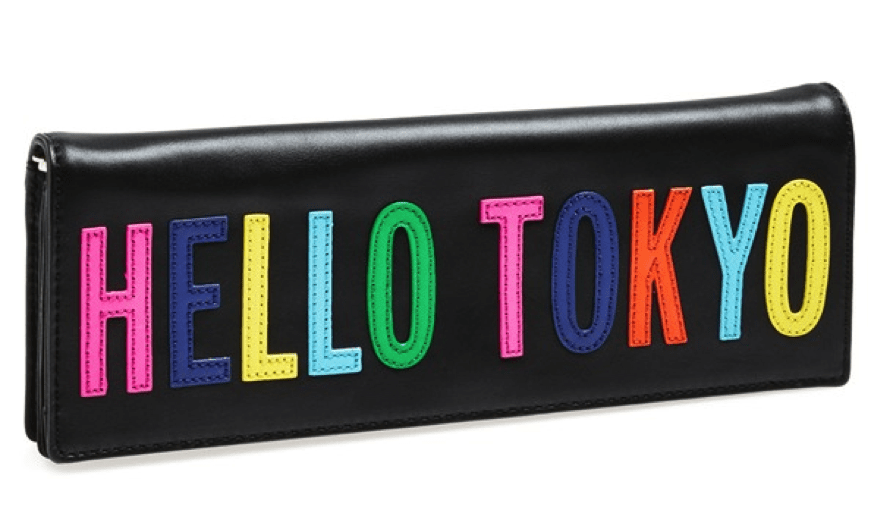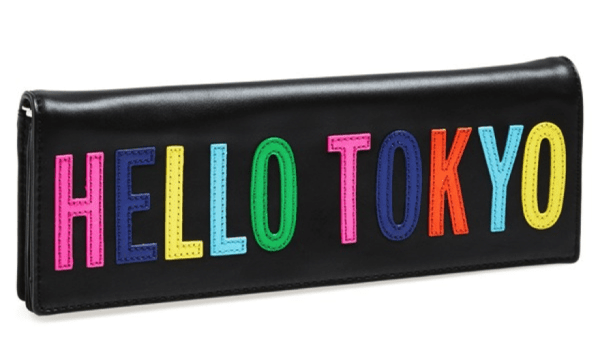 "Hello Tokyo" leather clutch by Kate Spade.  Source: nordstrom.com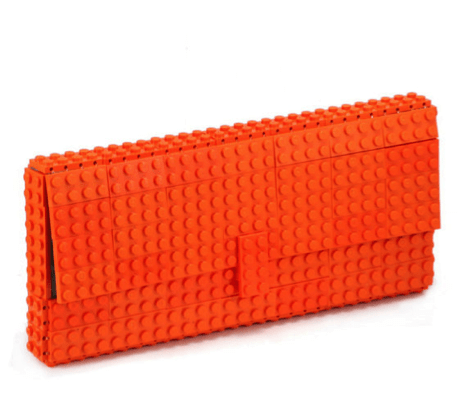 Orange clutch made entirely of LEGO bricks  Source: etsy.com 
Designer inspirations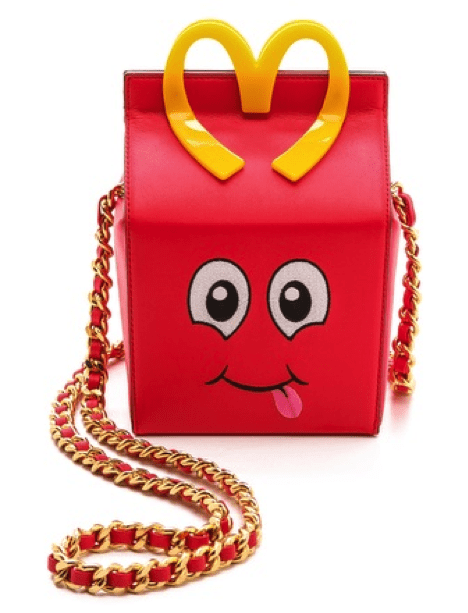 Moschino Happy Eats Handbag.  Source: shopbop.com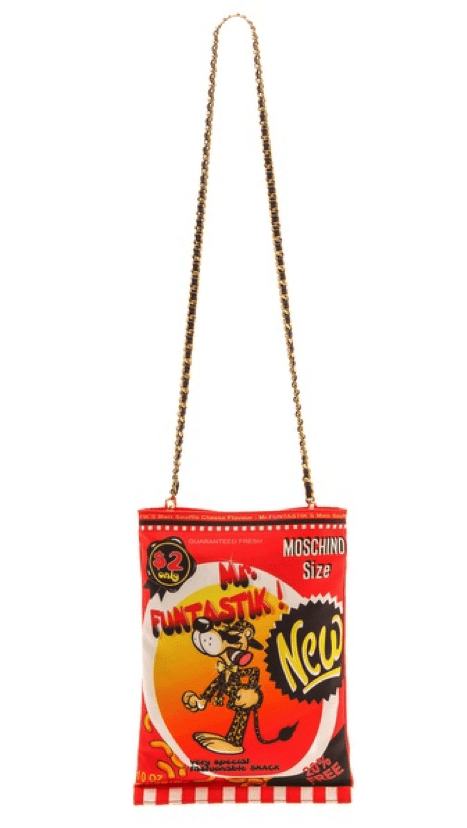 Moschino Mr.Funtastik Fold Over Bag  Source: shopbop.com