Do you already feel the chill in the air, and you don't want to go outside because it's too cold? Well, winter is the time of the year when we are all stuck in our homes most of the time, but when you go outside we suggest you to combine your clothes in layers in order to feel as warm as possible. In this article I'm going to show you How To Combine Your Shirt And Sweater For The Sweater Weather, so check them out and get inspired. All of these outfits are super fashionable and you are bound to make an impression wherever you go. The stylish combination of a shirt and sweater is a must for the winter, so don't miss the outfits below!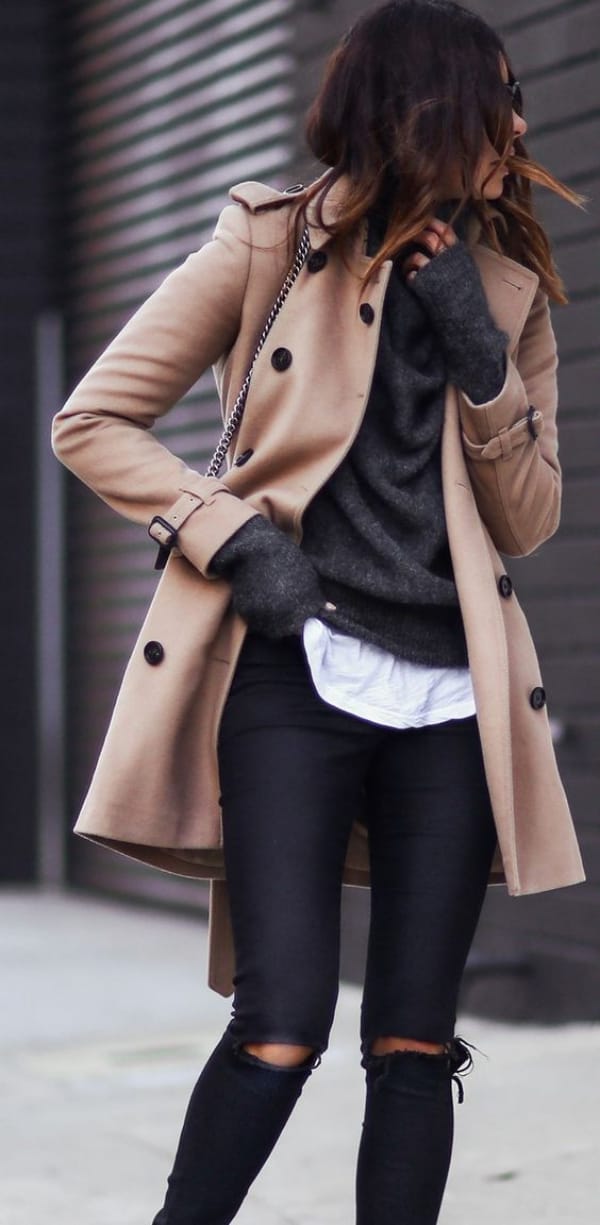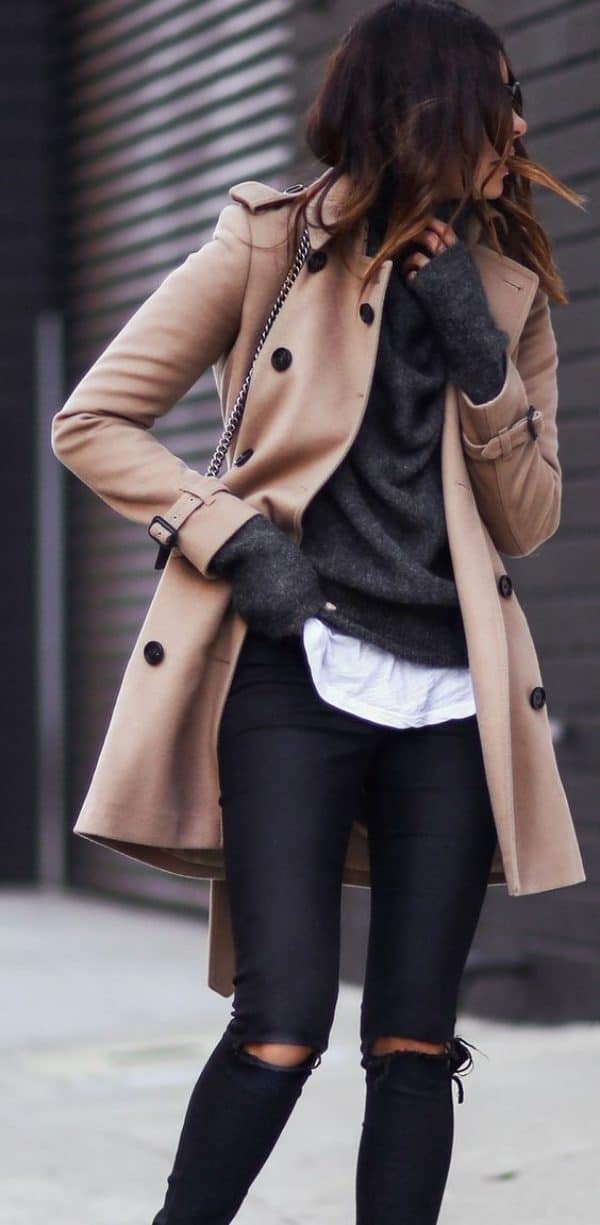 Keeping warm in winter is as easy as a pie when you put in combination these two staple pieces together. The shirt and the sweater combo will be your favorite one during these freezing months. You will look classy and stylish in every single one of your outfits, no matter how you combine them. There are plenty of ways to style them, and here you will see most of them!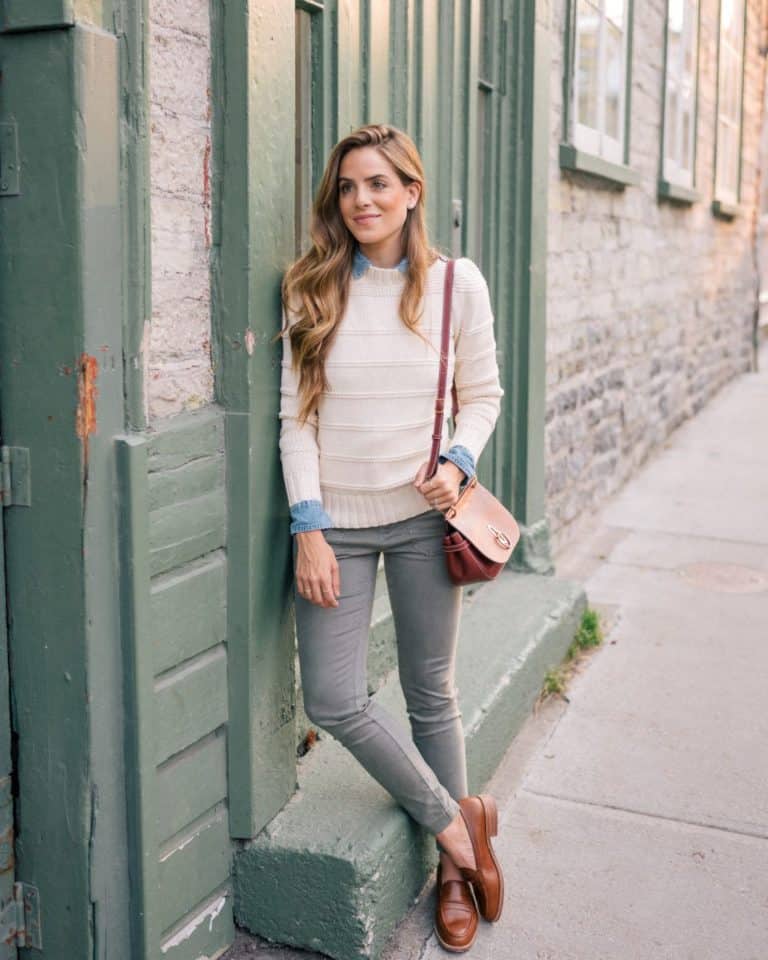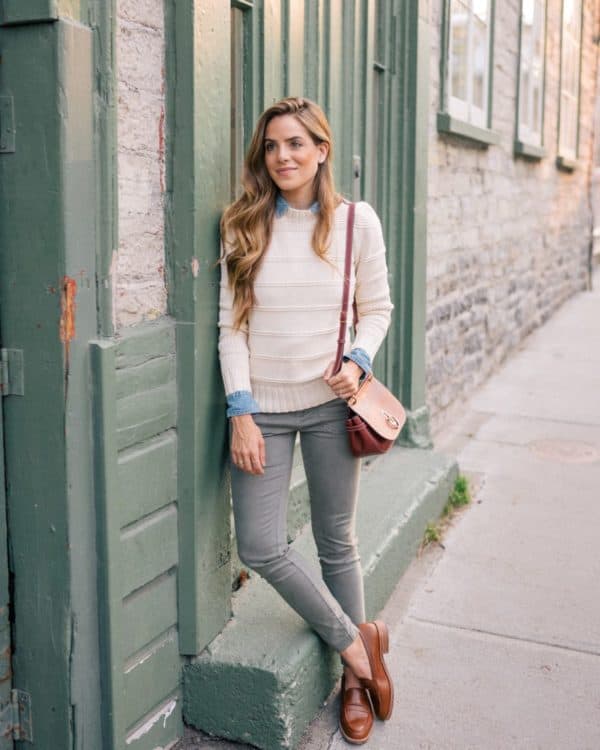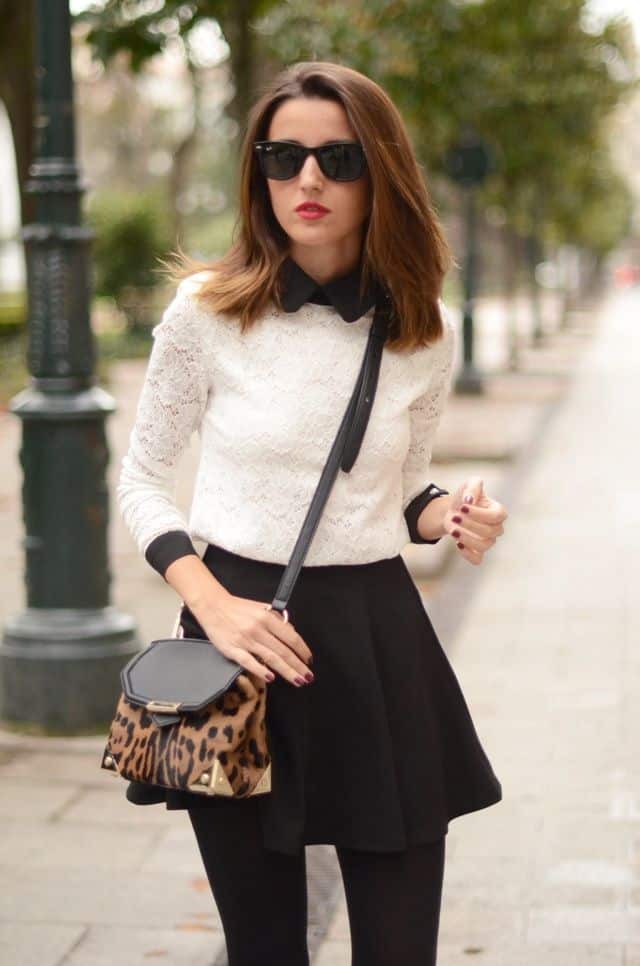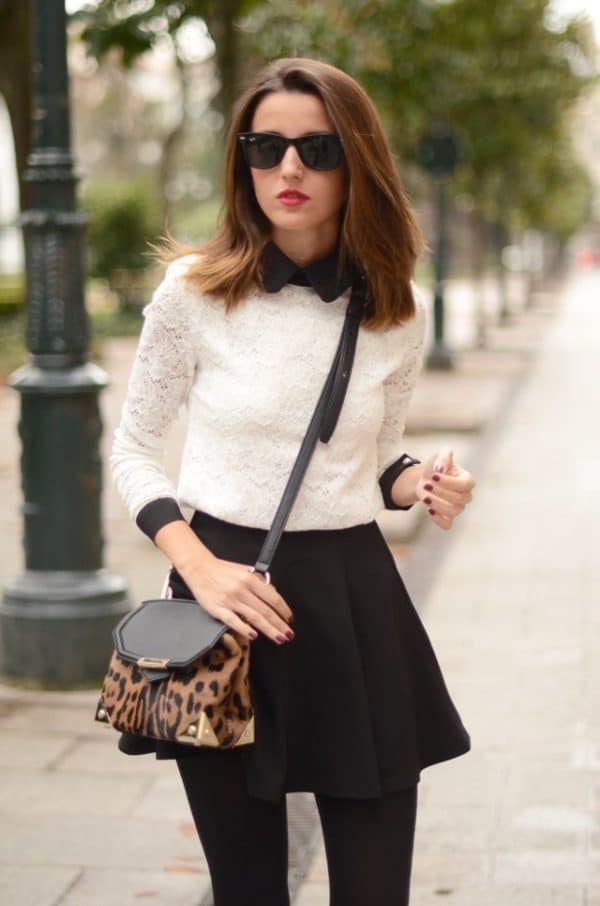 Layering clothes can sometimes be really tricky, so you have to be careful when you combine your clothes. When done correctly, it looks more than awesome! If you were having second thoughts about pairing these two amazing pieces with a skirt, the photo below will prove you wrong. You can still have two piece on top as long as you wear dark tights!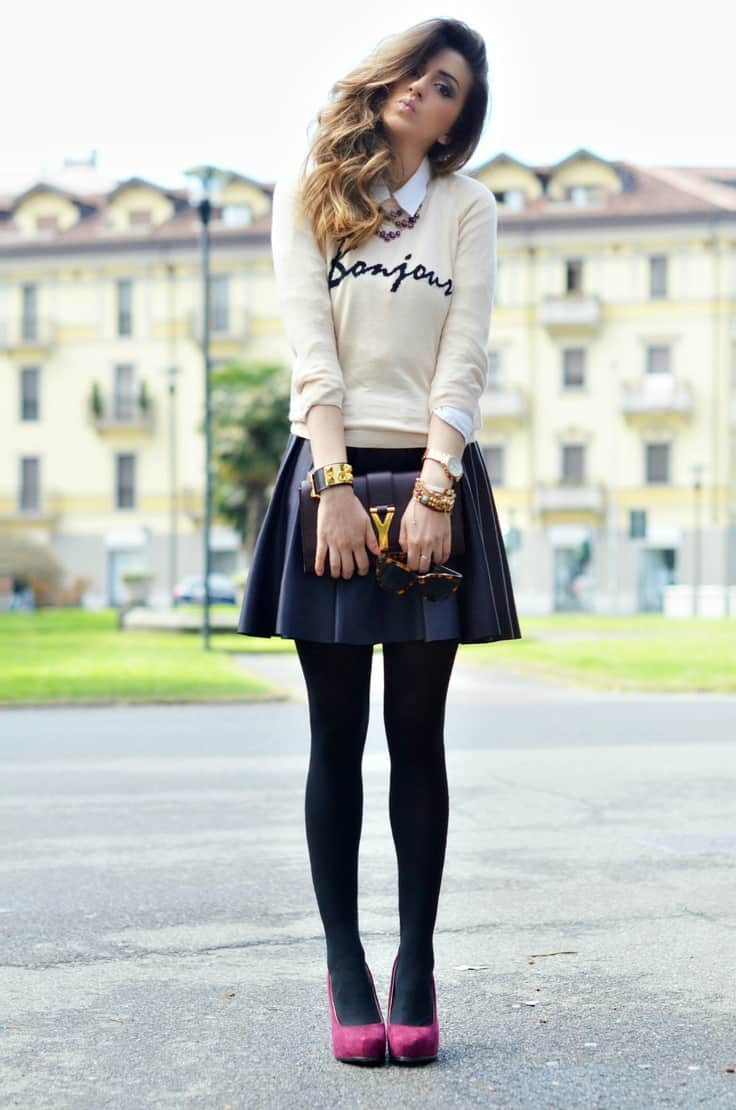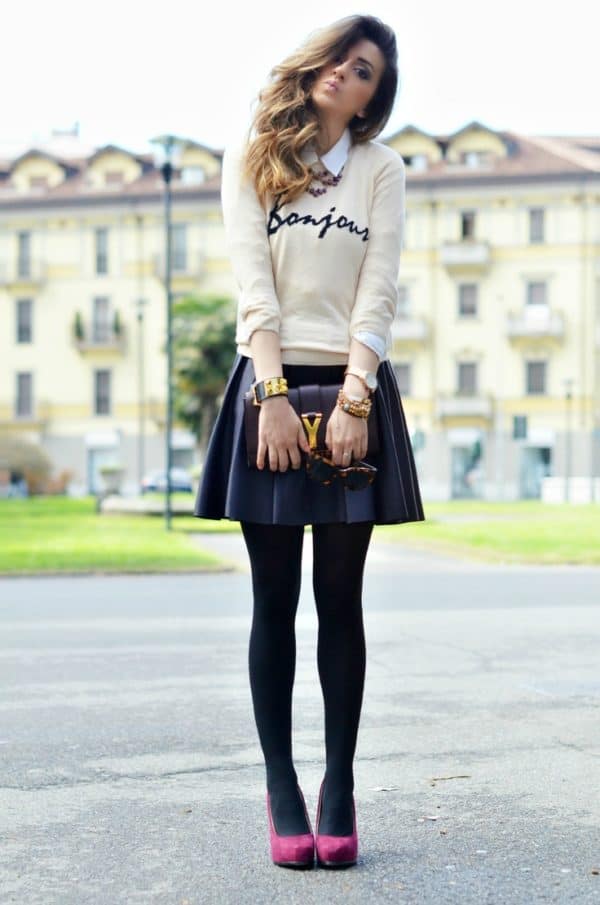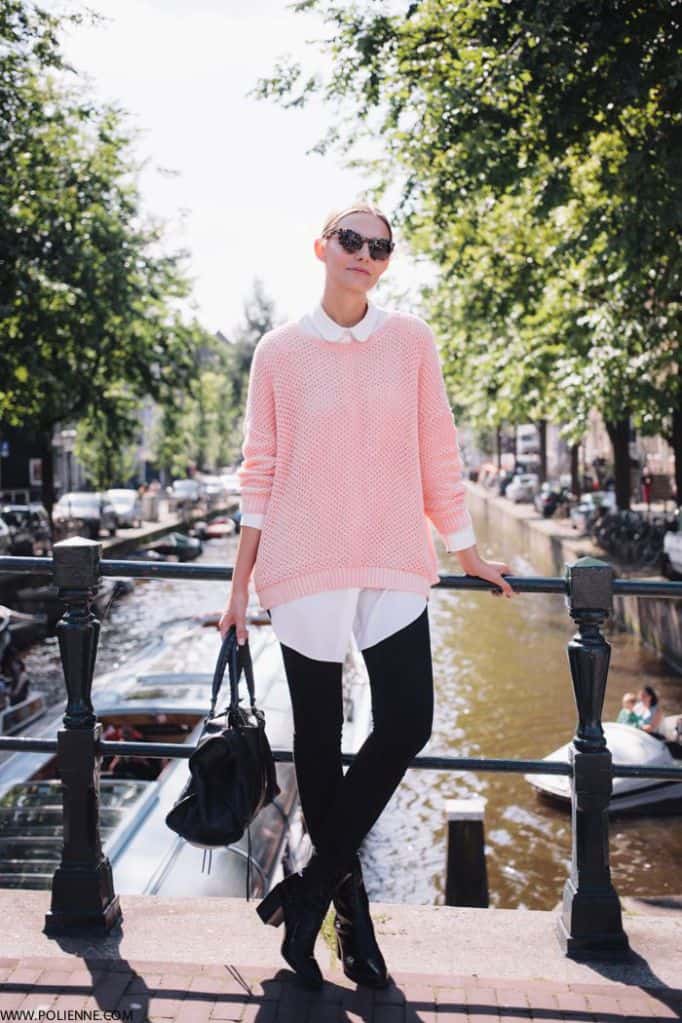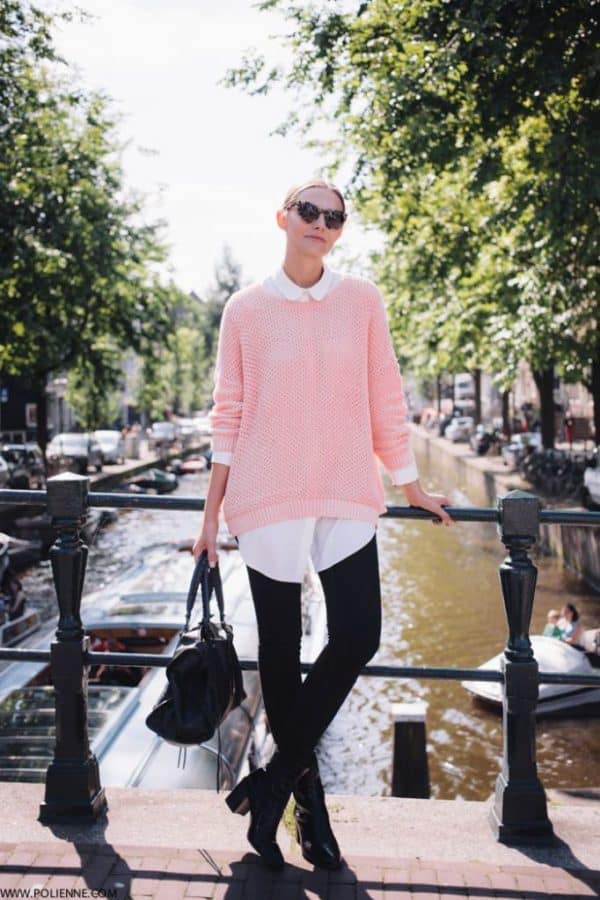 This is the favorite street style look for most of the girls, and they combine it both with heels and boots. If the occasion is more formal feel free to add the heels to your look.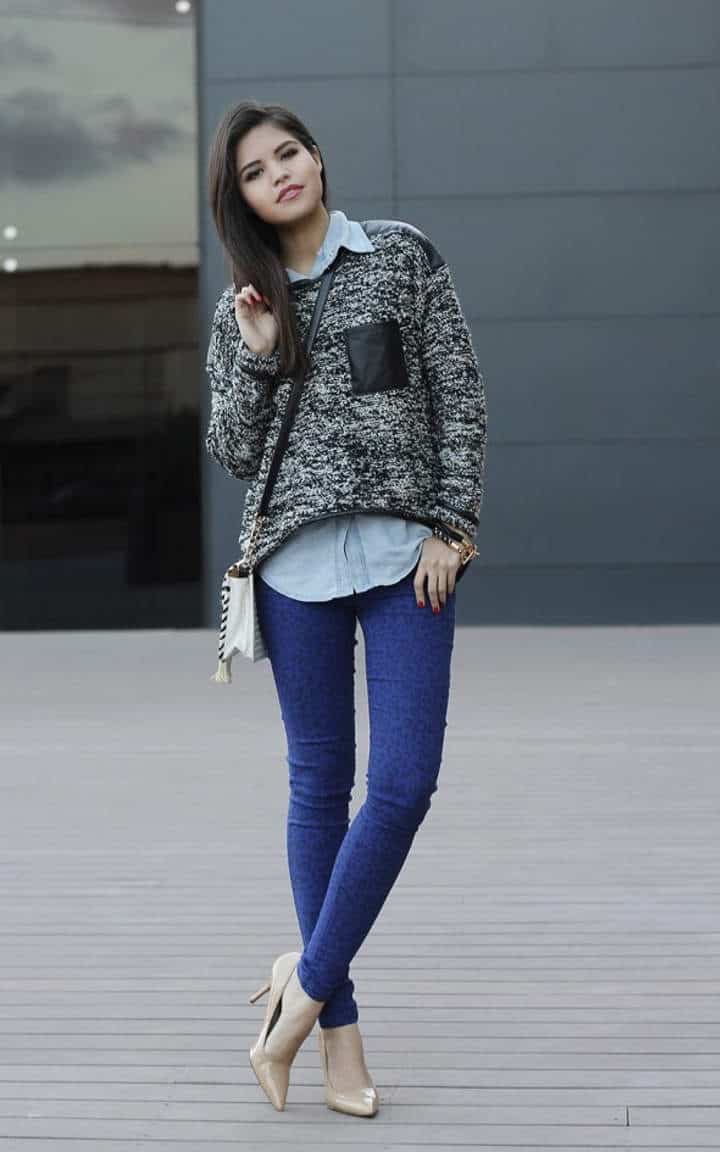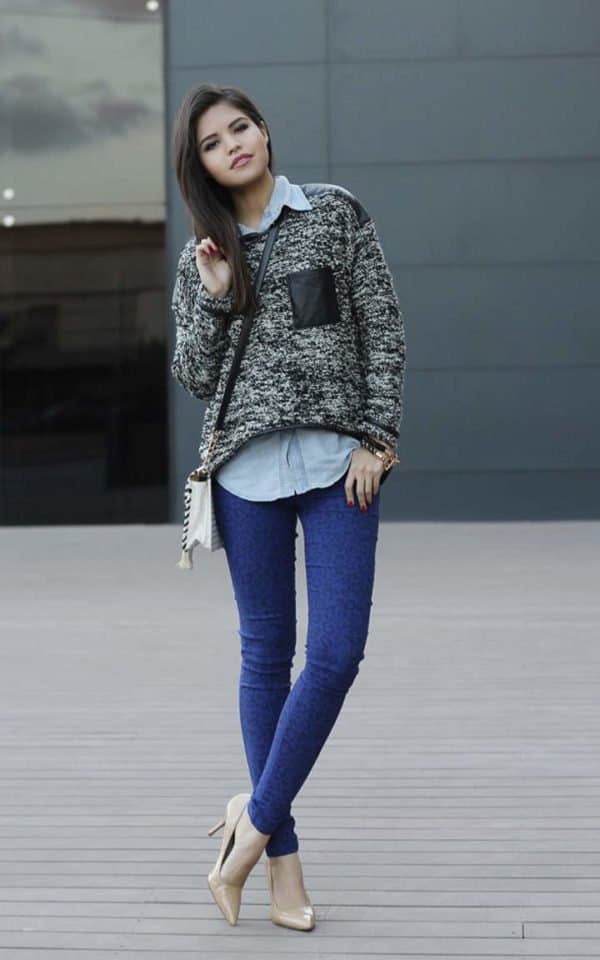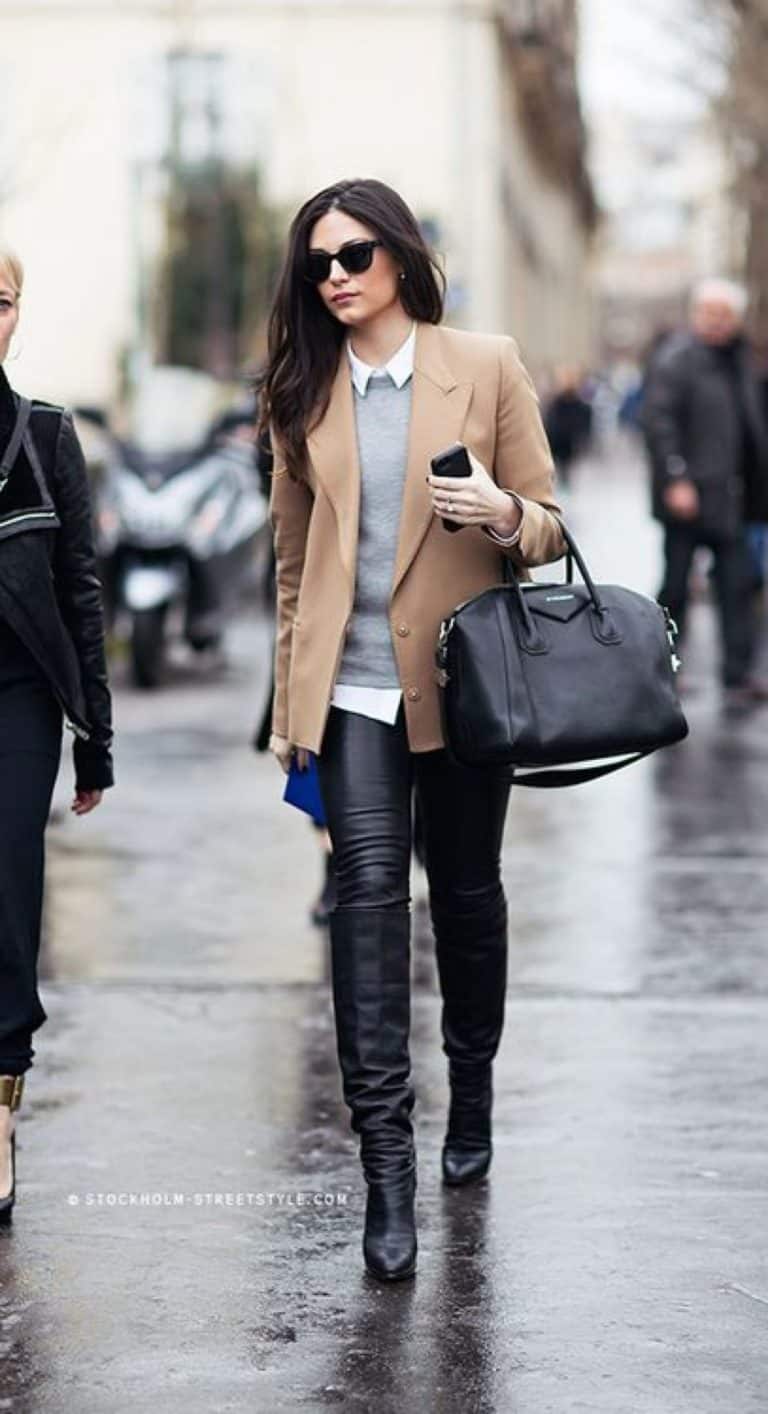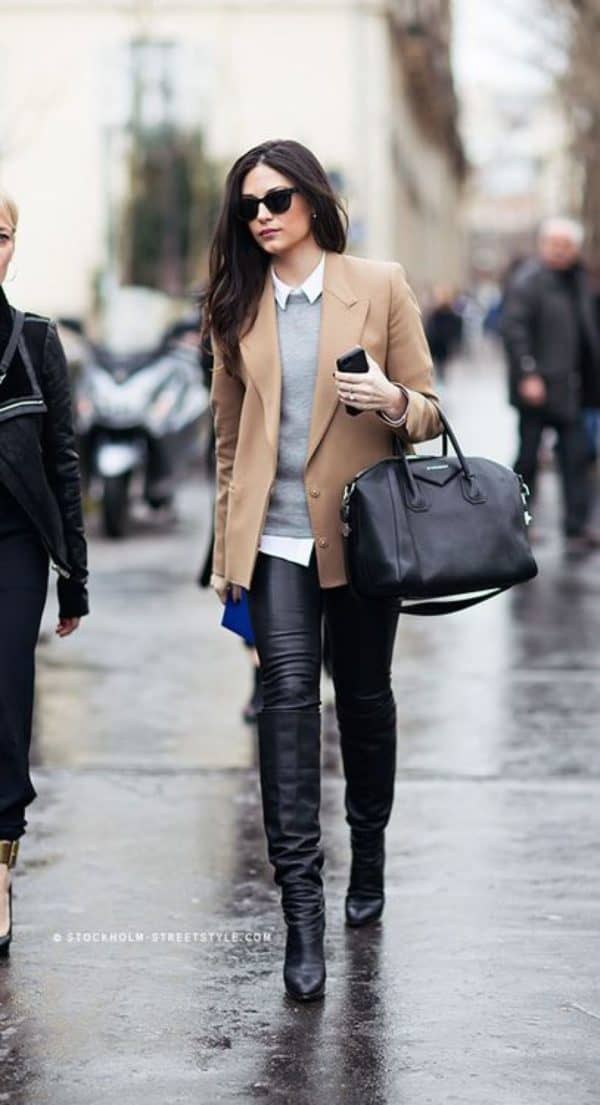 Even if you are wearing turtle neck, you can still wear your shirt under it. It looks really stylish when you can spot the shirt on the bottom of the sweater and gives it an elegant touch.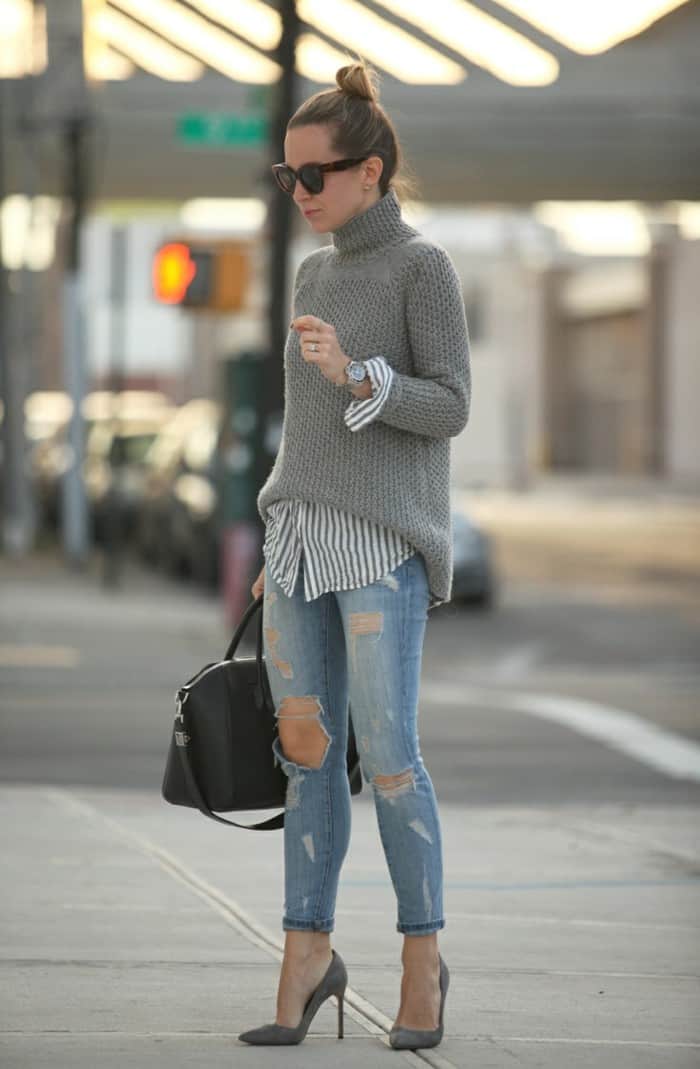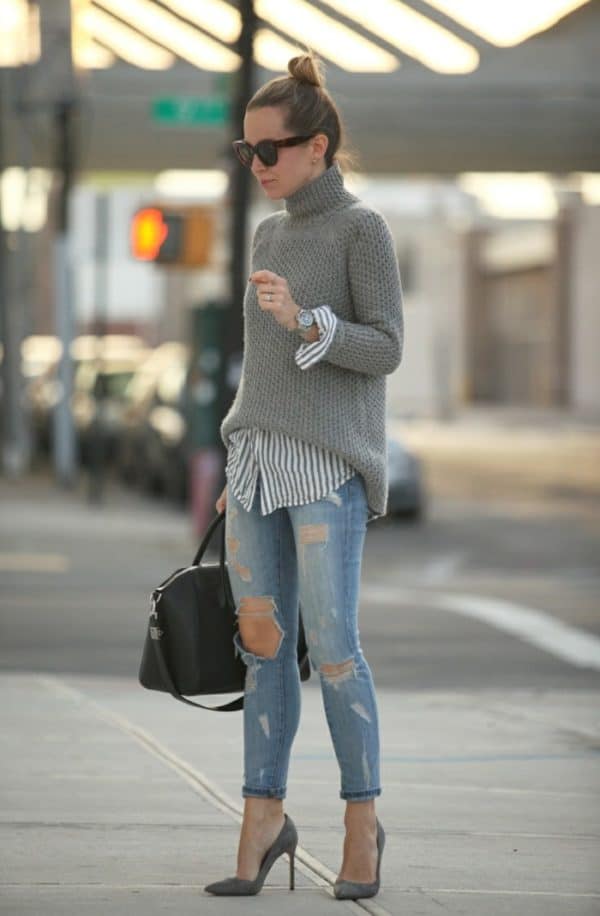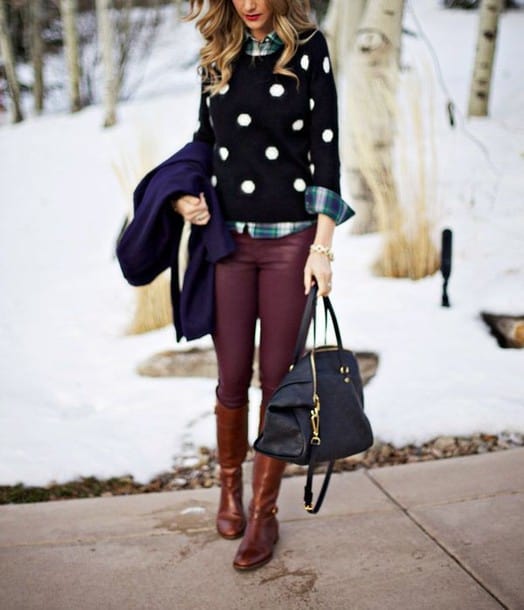 Black and white combo is an all time favorite, and you can never go wrong when you combine your shirt and sweater in these two colors.

Is there someone who doesn't want to wear the shirt under their sweater? If yes, then put on your sweater dress and just tie the shirt on your waist. It's a trendy look that will put you in the center of attention.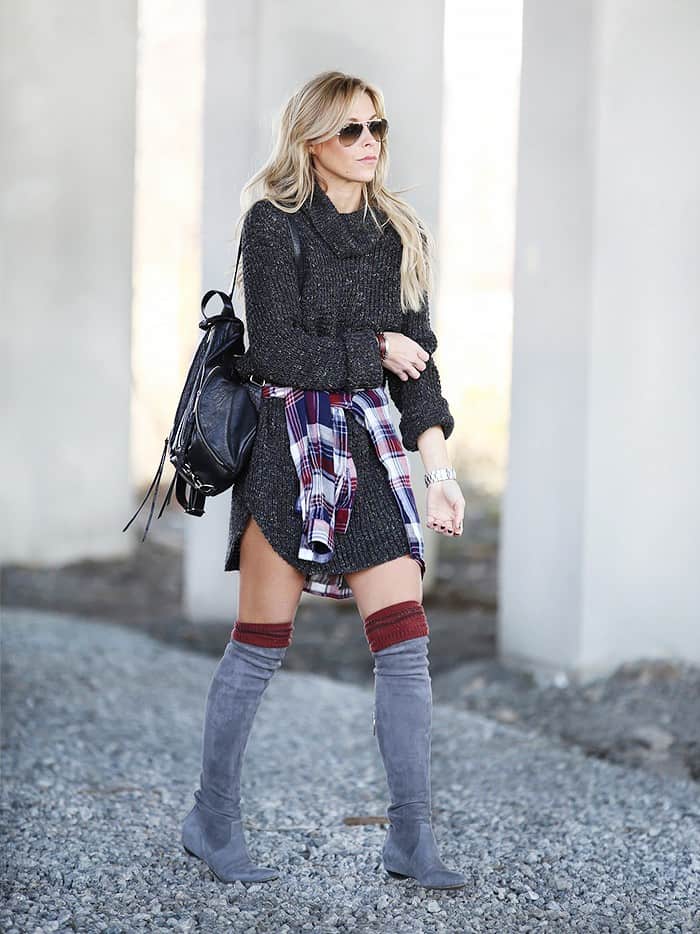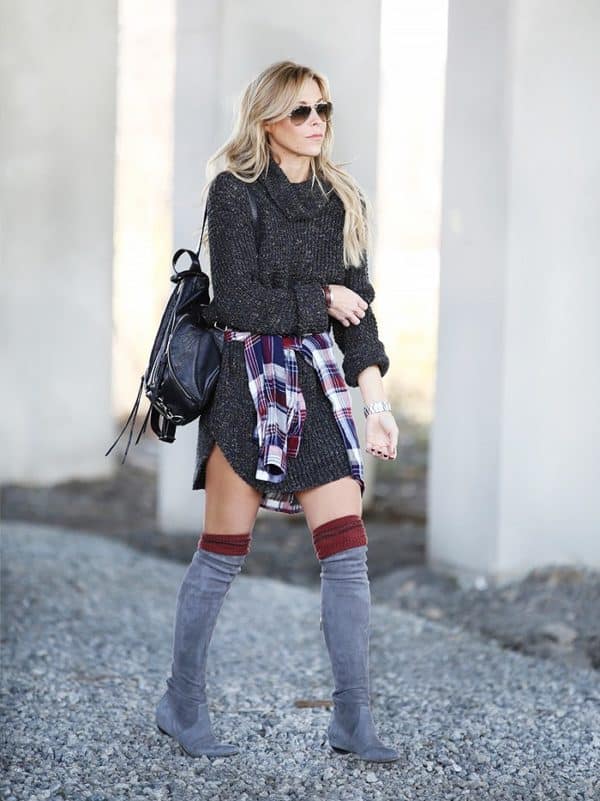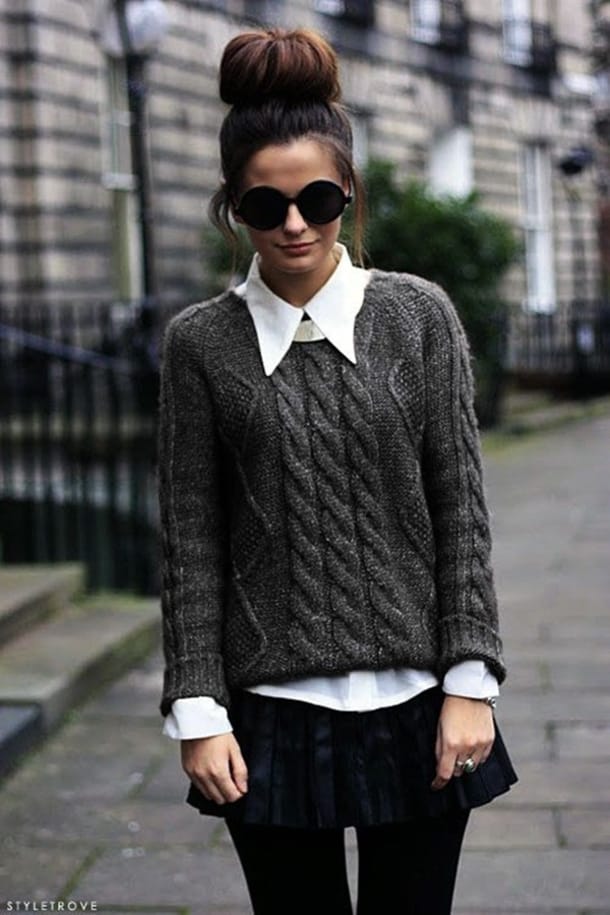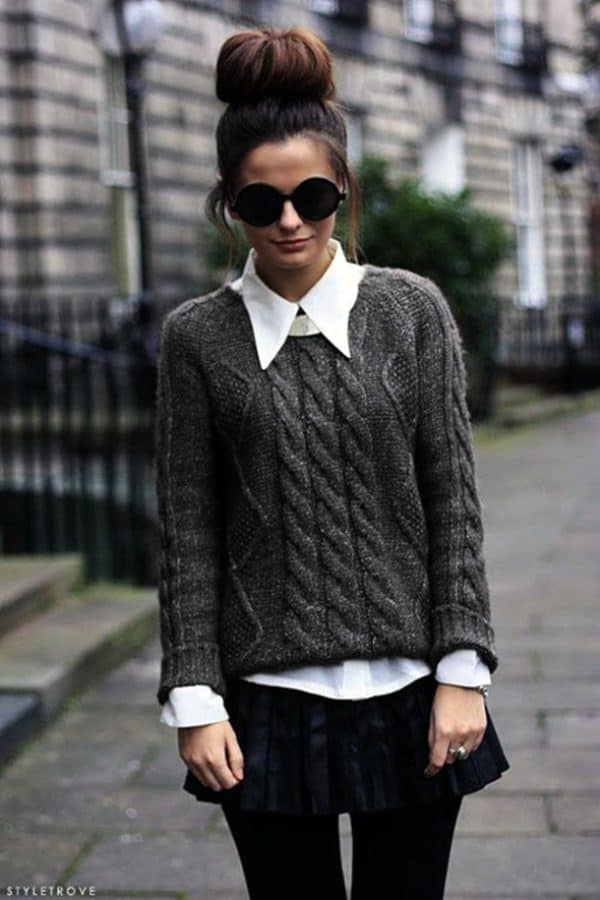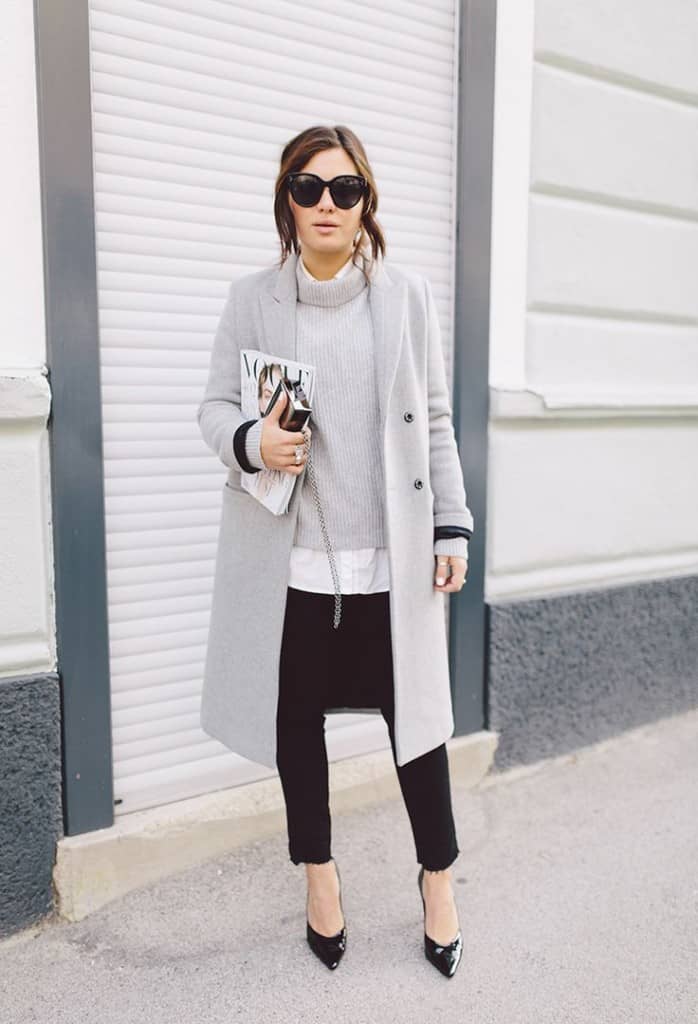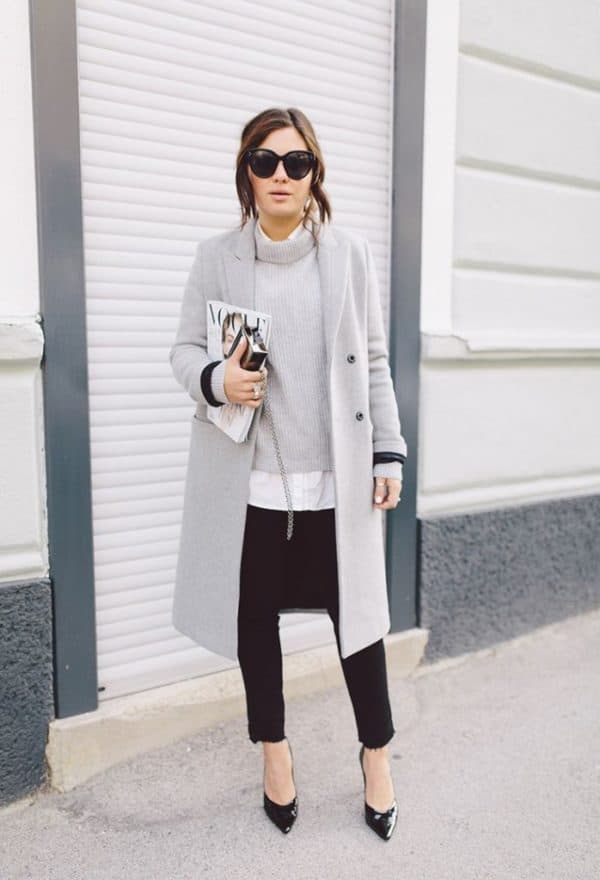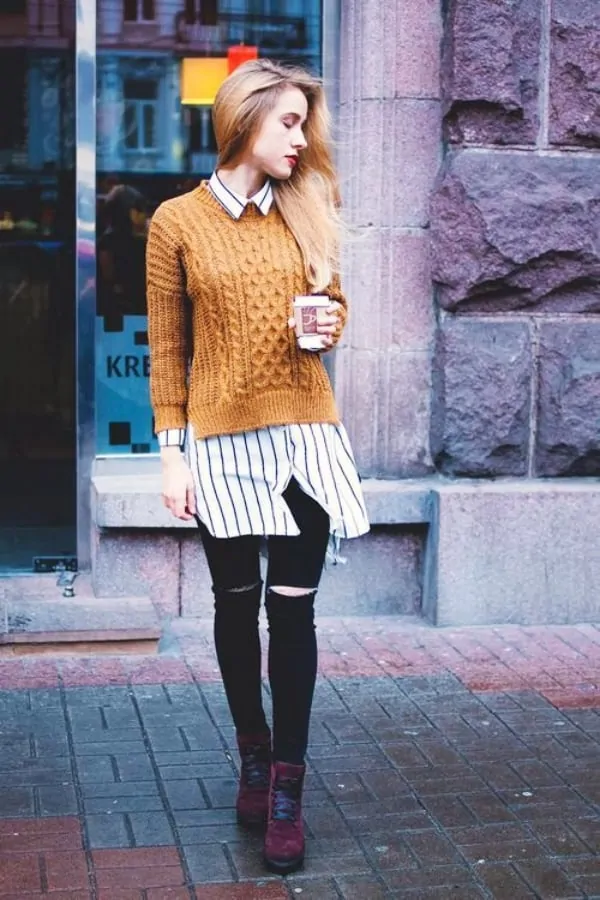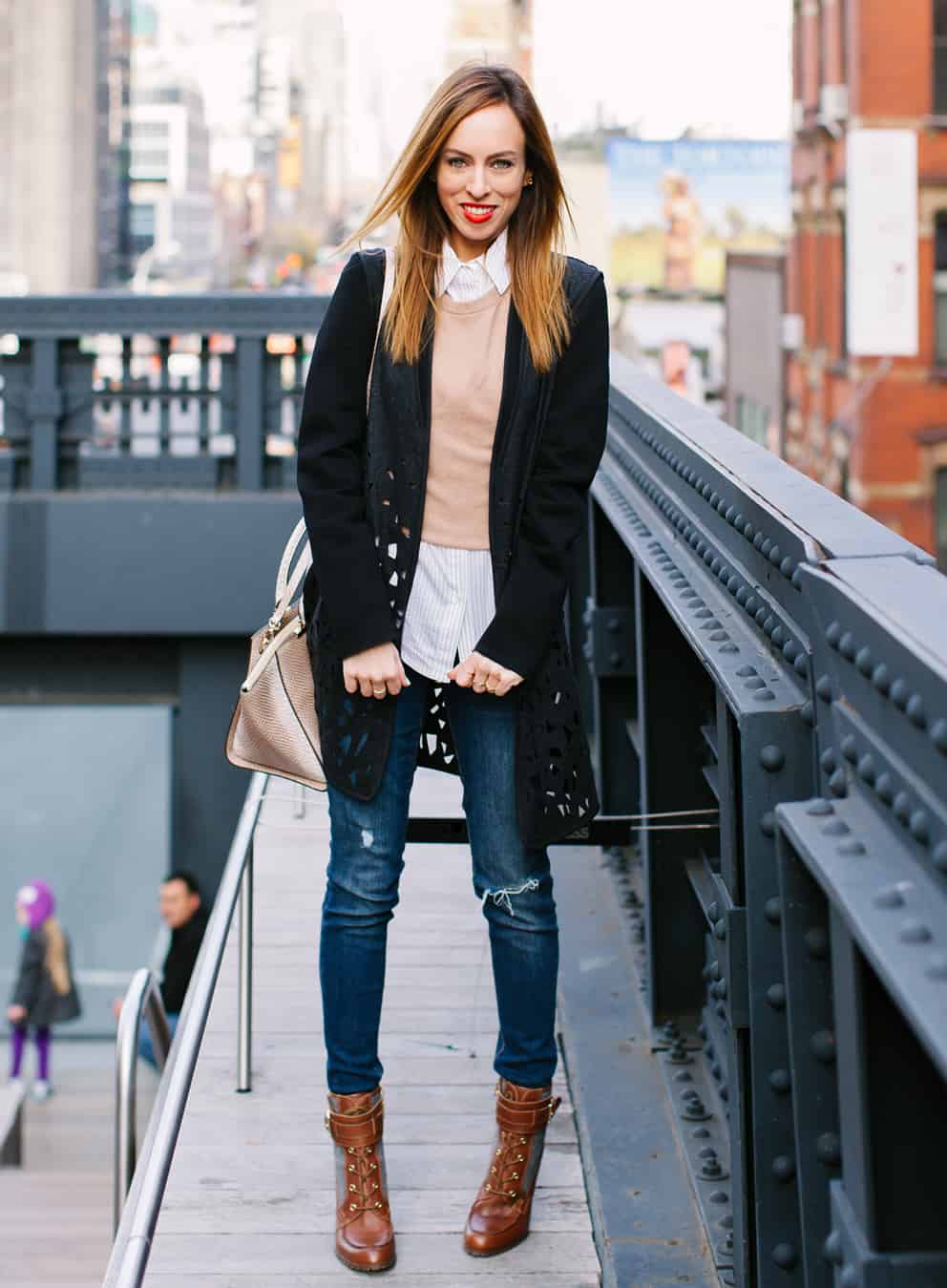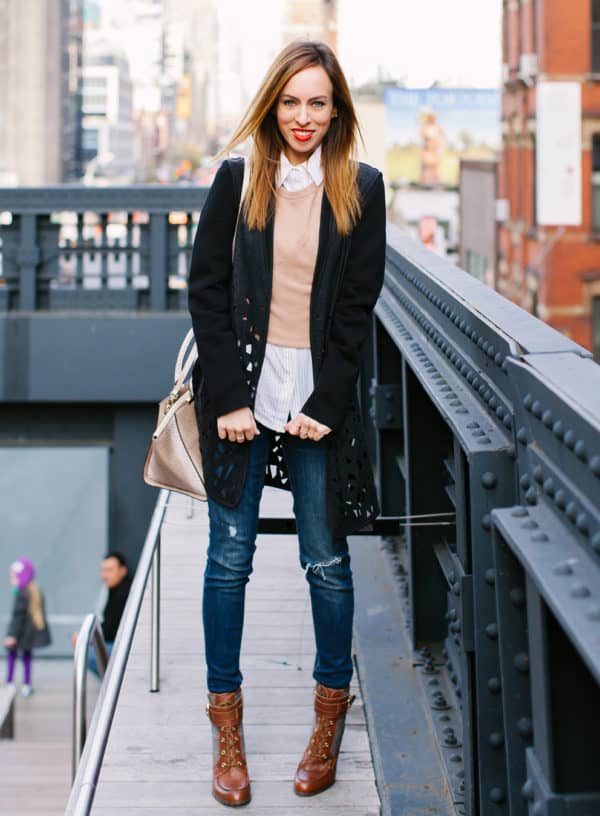 All of these outfits are totally adorable and they will keep you looking modern and what's more important warm! Make your combinations now and wear them through this cold and freezing winter!