It might be unfortunate, but people make snap judgments based on how others look and what they wear. This is true if you are in a social gathering or looking for a job. When you dress, you want to project the image of yourself that you want the world to see at that moment. If you are out of sync or dressed inappropriately, then you will not be showing others what you want.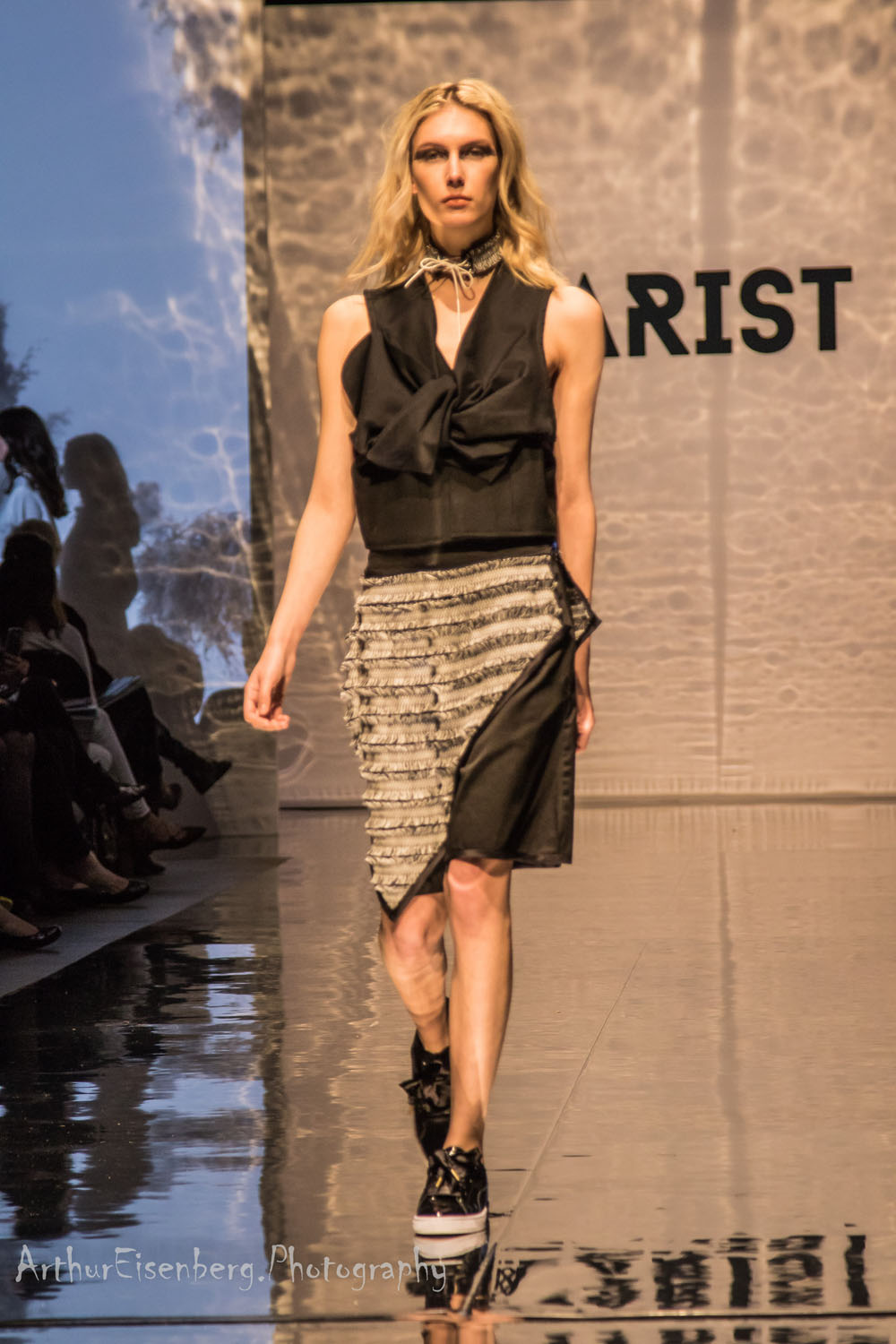 Lucky for you, the skirt is a wardrobe piece that is very flexible and very comfortable. Therefore, there are very few occasions that a skirt would not be appropriate. The only issue is that you should have the right kind of skirt for the occasion. Here is a quick guide through the types of skirts and how they would suit whatever it is you are going to do.
Pencil Skirt
The pencil skirt is a classic garment that can be used formally and casually. It all depends on the specific type of pencil skirt and what you pair it with. The pencil skirt is characterized by how it hugs the waist and tapers on its way down. Generally, a pencil skirt should go just to above the knees. You can pair a pencil skirt with a button-up professional blouse and high heels for a formal work environment. On the other hand, you can have anything for a casual day out on the town, from a t-shirt to a flowy top. They tend to be monochrome, so choose a color that matches the occasions. However, if it's for something formal, you can have a bold color to go with a plain white or dark top.
Denim Skirt
Denim is a classic material that has been used for pants and shorts for decades. There is no reason why a skirt can't be made from denim too. A denim skirt is usually most appropriate for casual occasions, but certain designs and styles may be used for semi-casual if paired with the right top and shoes. A denim skirt can be ripped and frayed, or it can be clean and classy. You can go with a light wash or dark. They go well with t-shirts, tubes, and tanks. They are very flexible for casual occasions such as walking down the boardwalk, getting drinks with your friends, or taking in a ballgame. They look best when they are shorter and end up around the mid-thigh.
Flare Skirts
Flare skirts provide a fun, flirty, and feminine look. They are popular because they can fit just about anyone. They are snug at the waist like a pencil skirt, but they also flare out, so they are comfortable and look great for people of any size. Because of how flowy they can be, they are a great choice for summer occasions. Then of outdoor concerts, picnics, or walking on the beach. They provide some sun protection and are often patterned with images and graphics that remind you of fun summer days. You can wear one to a dinner event, but be sure to pair it with a monochrome top that fits the event's mood. You can also style a flared skirt with a big buckle or a bow.
Pleated Skirt
A pleated skirt is almost exclusively used in formal business settings. They are usually black or gray but can also come in monochrome colors. A classic office pleated skirt look would involve a white shirt along with black pumps. You can wear them for semi-casual occasions as well, but you will need a skirt with some patterns and color, otherwise, it may look too formal. Don't forget a fancy handbag or purse to complete the look.
Midi Skirt
Midi skirts are worn down to the top of the new. As the name suggests, they fall between a mini skirt and a maxi skirt. They provide a glamorous and sophisticated look that would work well for formal events like weddings and galas. Movie stars from the early days of cinemas would wear these types of skirts to award shows, for example. In the modern day, you can pair a midi skirt with a short top or something tucked in. This will provide a chic and modern look while maintaining the outfit's class.
Divided Skirt
A divided skirt is a cross between trousers, shorts, and a regular skirt. There are divided legs, however, they aren't as defined as with shorts. It looks like a skirt from most angles. A divided skirt is a great option for formal business wear. Because they function as trousers, you can pair them with a white blouse and a blazer that matches to get a professional and attractive look while also being chic. You can also wear this type of skirt at a wedding or formal event, however, it's not as common. You can wear a monochrome top with glamorous jewelry to make it work.
Skater Skirt
A skater skirt might be the ultimate casual, fun skirt. It can be short like a mini or go all the way to the knees. It is for fun days out with friends when you want to look cute and comfortable. A skater skirt goes well with almost any type of casual top, and if the temperature goes down, you can throw on a cardigan. Pair it with a loose tank top and boots for your best look. You will have the utility of the boots, the coolness of the skirt and tank top, and you will look ready for anything.
The market for skirts runs over $15 billion. With so many people buying skirts, there's no doubt that there's a skirt made for any occasion. If you are wondering what to wear the next time you are out and about, check out these ideas to build the best outfit possible.