Skirts are our favorite piece of clothing during the summer months especially the pleated ones cause they are loose, light and laid back and they make us stand the boiling temperatures more easily. If you already have a pleated skirt in your wardrobe you know what I'm talking about, and if not it's time to go shopping. This type of skirt is great for the summer and the combinations are fancy. They go well with pretty much everything when it comes to combining them with tops and foot wear, and if you are having second thoughts about pairing them with the rest of your clothes check out the ideas below and get inspired. They come in different lengths and colors and you can wear them to various occasions. Scroll down this article and see How To Style Pleated Skirts This Summer In Some Fancy Ways and make a stylish statement everywhere you go.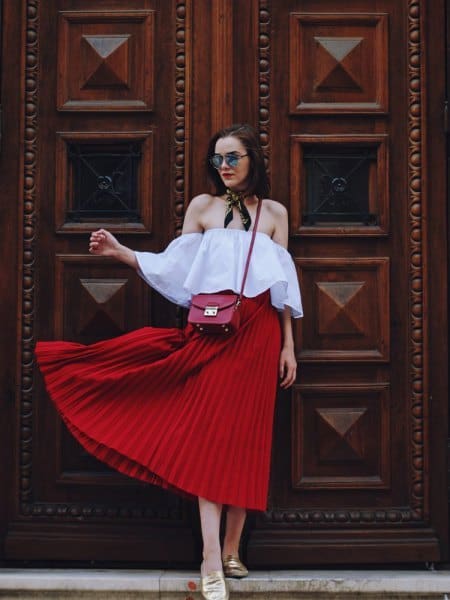 Pleated skirts are sophisticated and stylish and when combined with metallic heels they look more than gorgeous. You will look like you have just come out from the runways and you are going to get all eyes on you!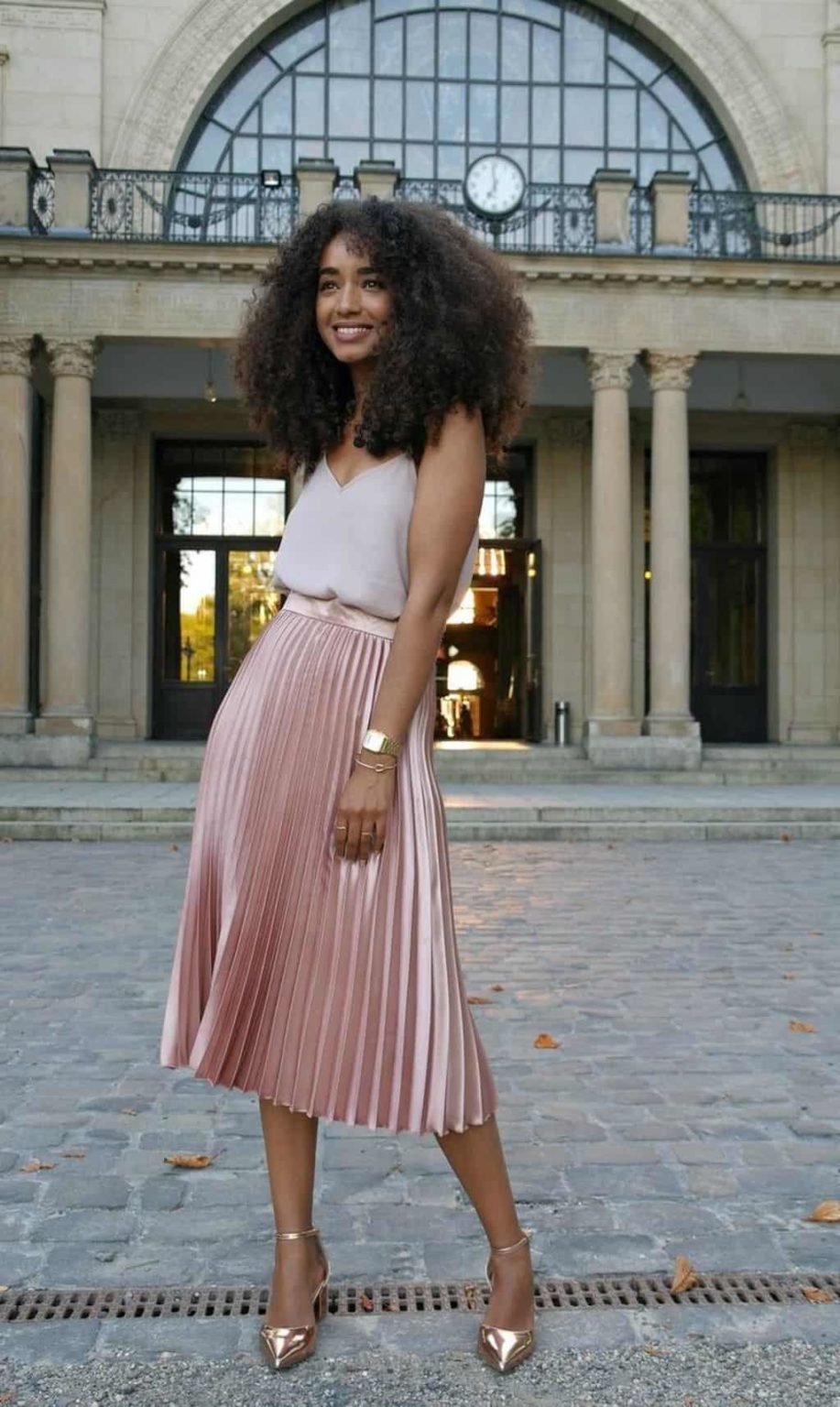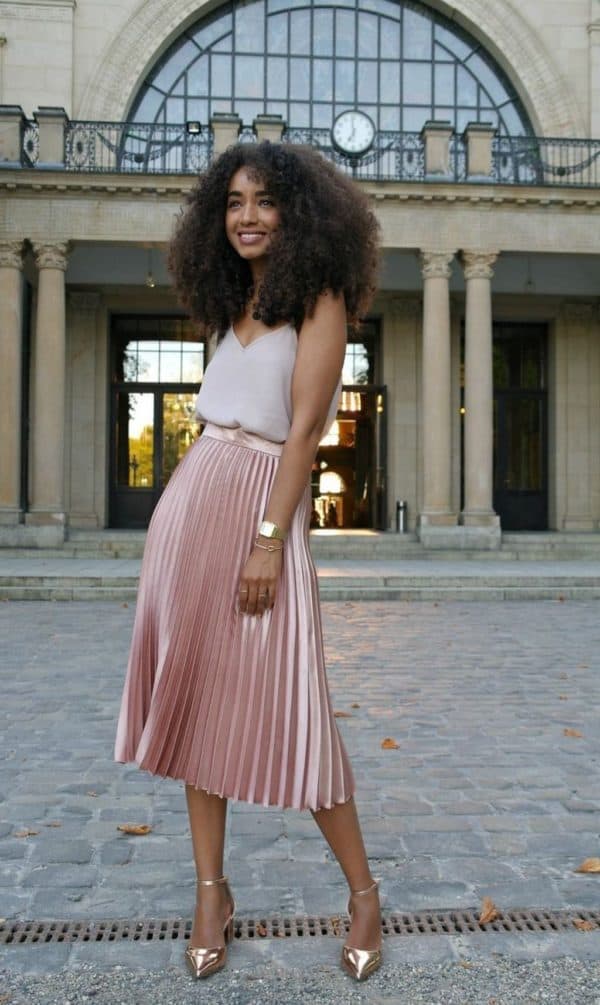 Did you think that the pleated skirts can be worn just with heels? You are completely wrong! Pair them with your slip-on shoes and feel comfortable during your summer walks while looking fabulous at the same time!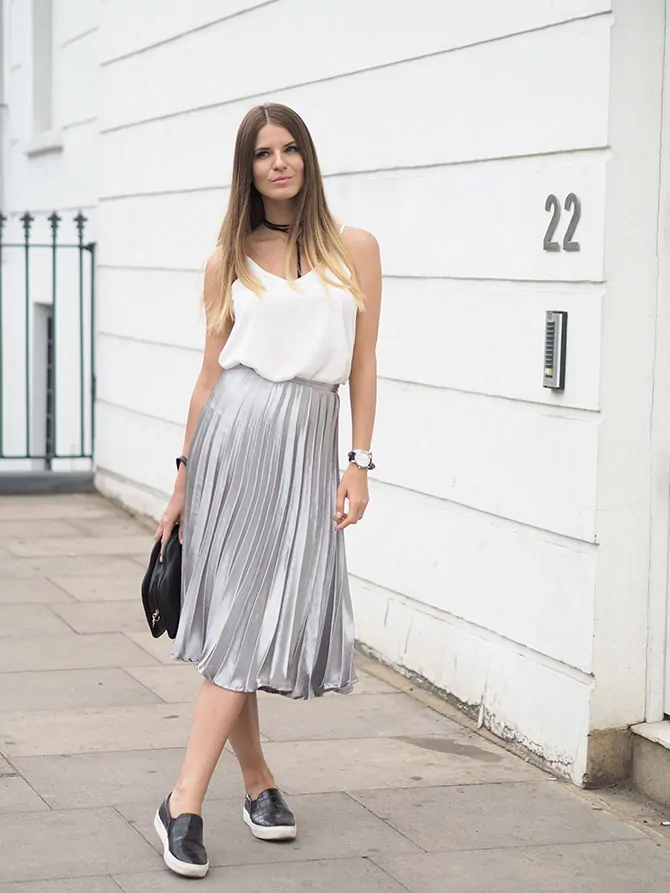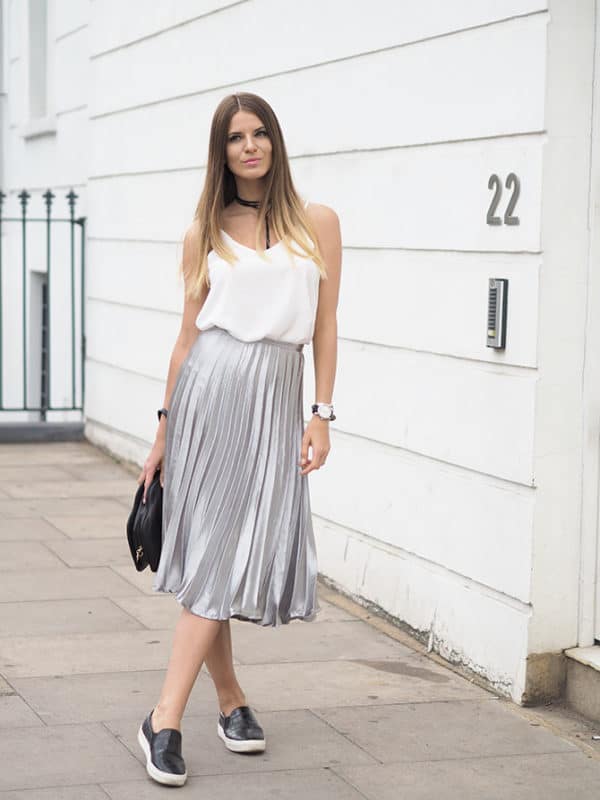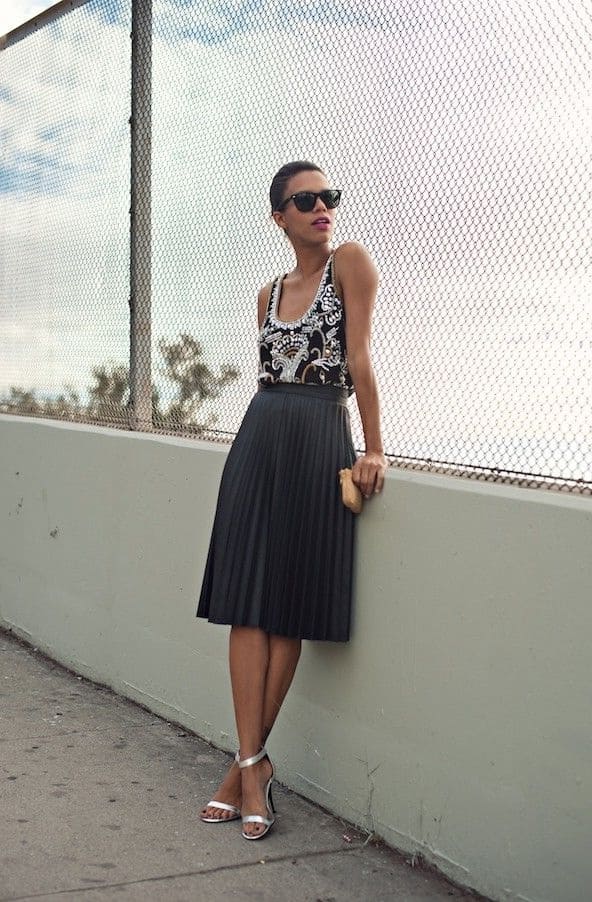 If you have chosen a monochromatic skirt than you can freely combine it with a patterned top and the other way round. Don't go for two patterned pieces cause you won't look stylish and sophisticated at all.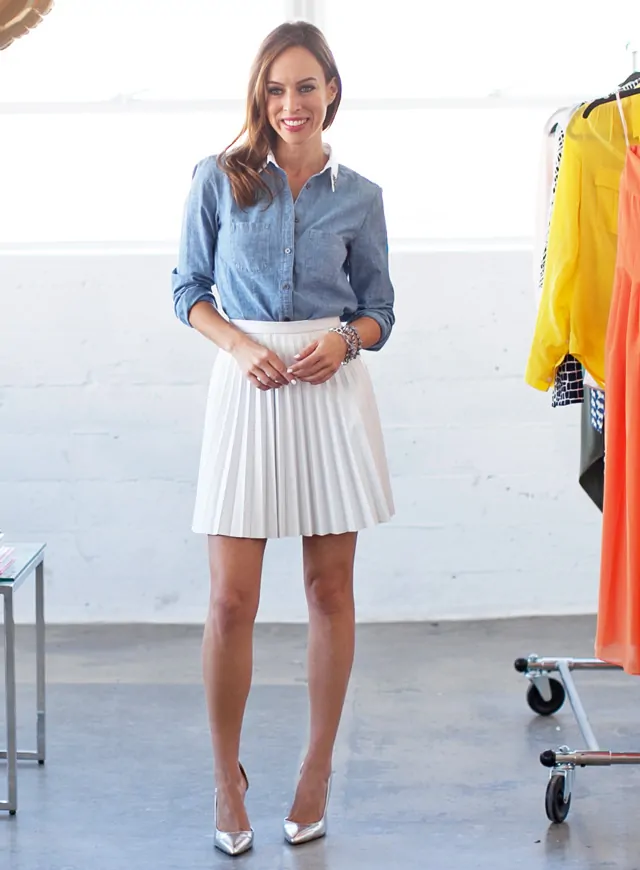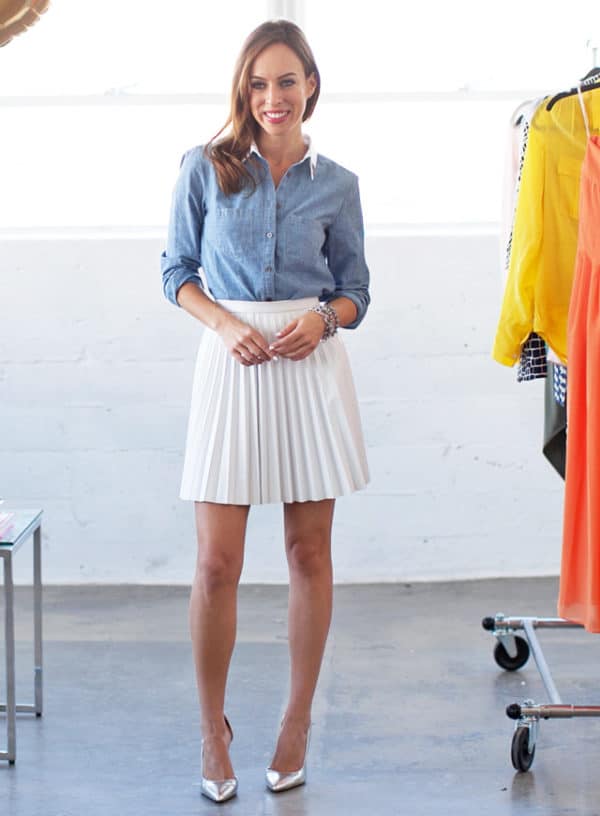 What do you say about wearing the pleated skirt in the office? You can keep it classy by putting the skirt in combination with a tucked shirt but keep in mind to keep the length of the skirt to the knees or below the knees.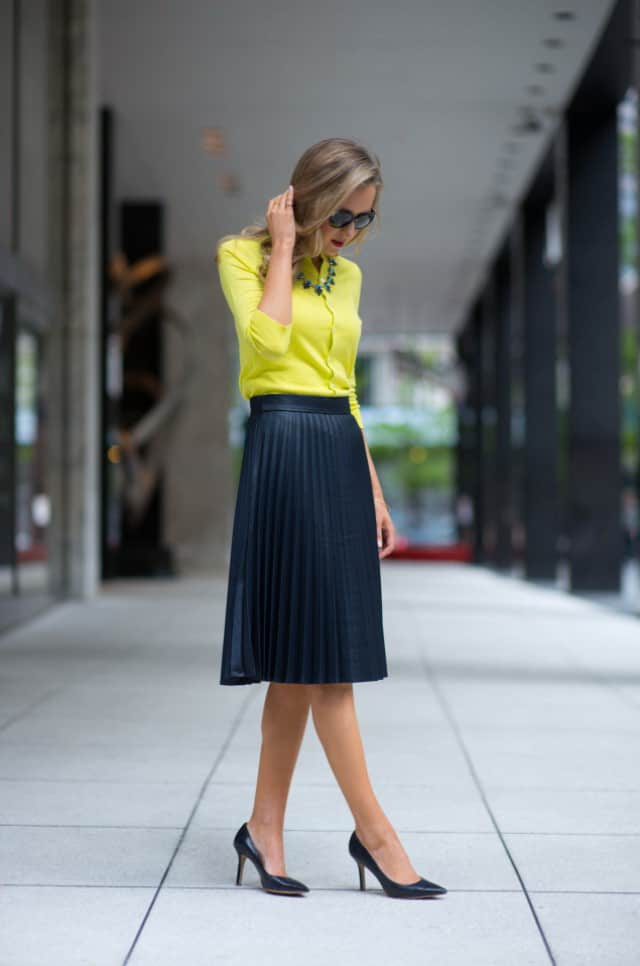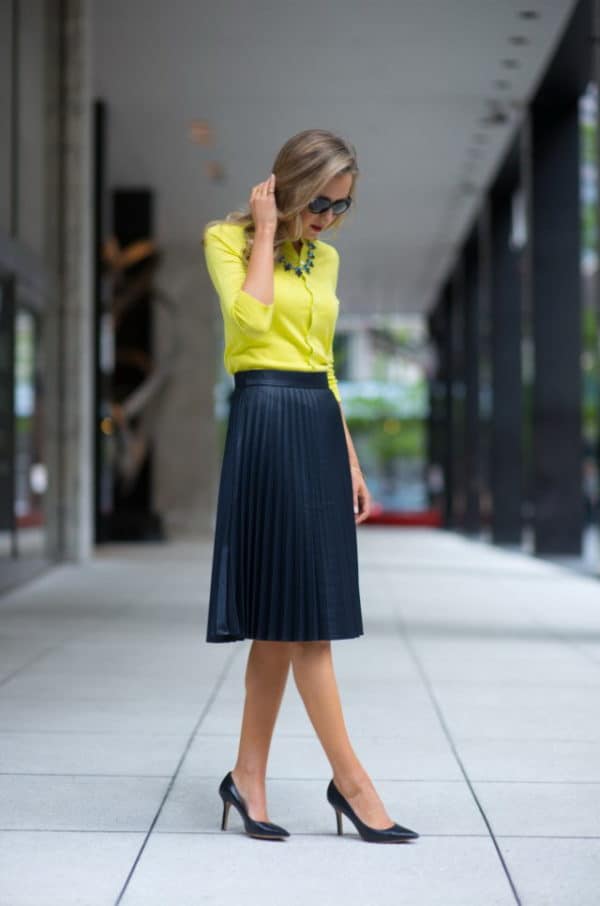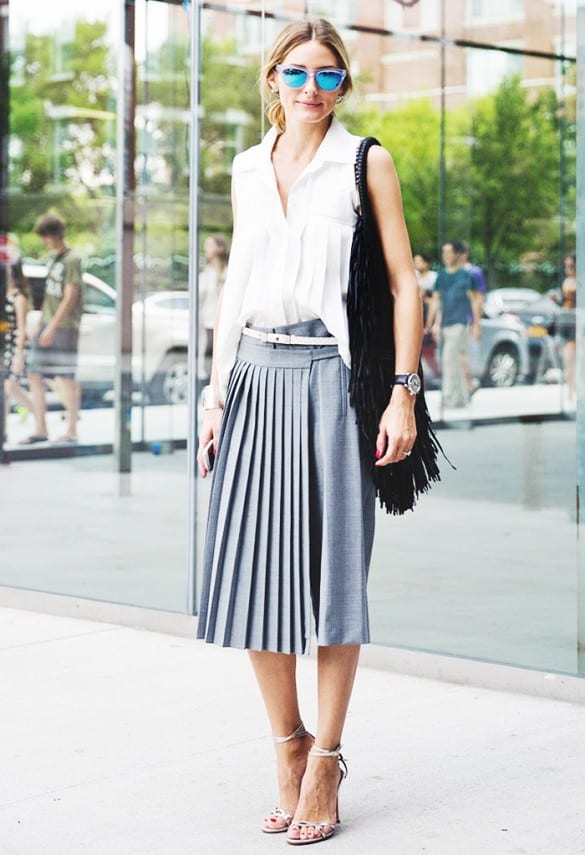 If you want to experiment with your looks then you should definitely get a maxi pleated skirt too. It will make you appear taller and slimmer. Are you about to go to a fancy dinner soon? Well, you got your outfit planned!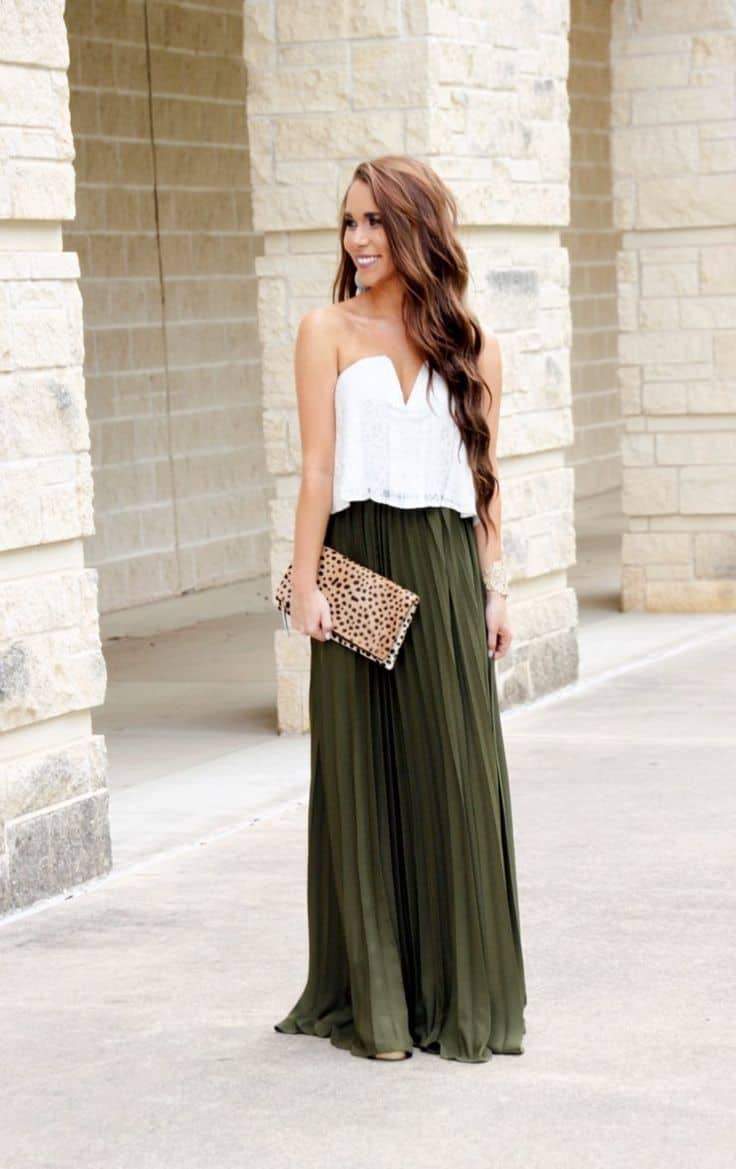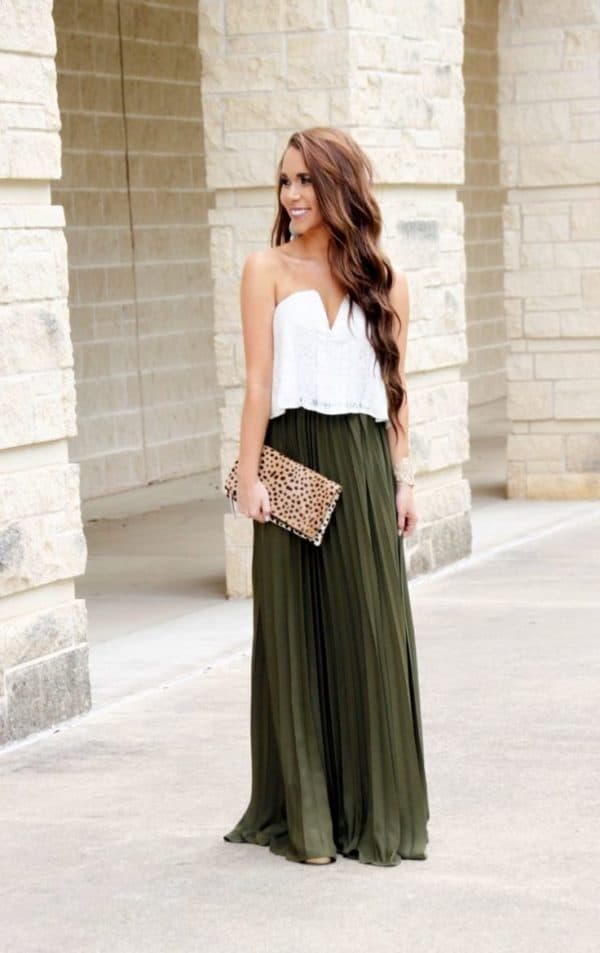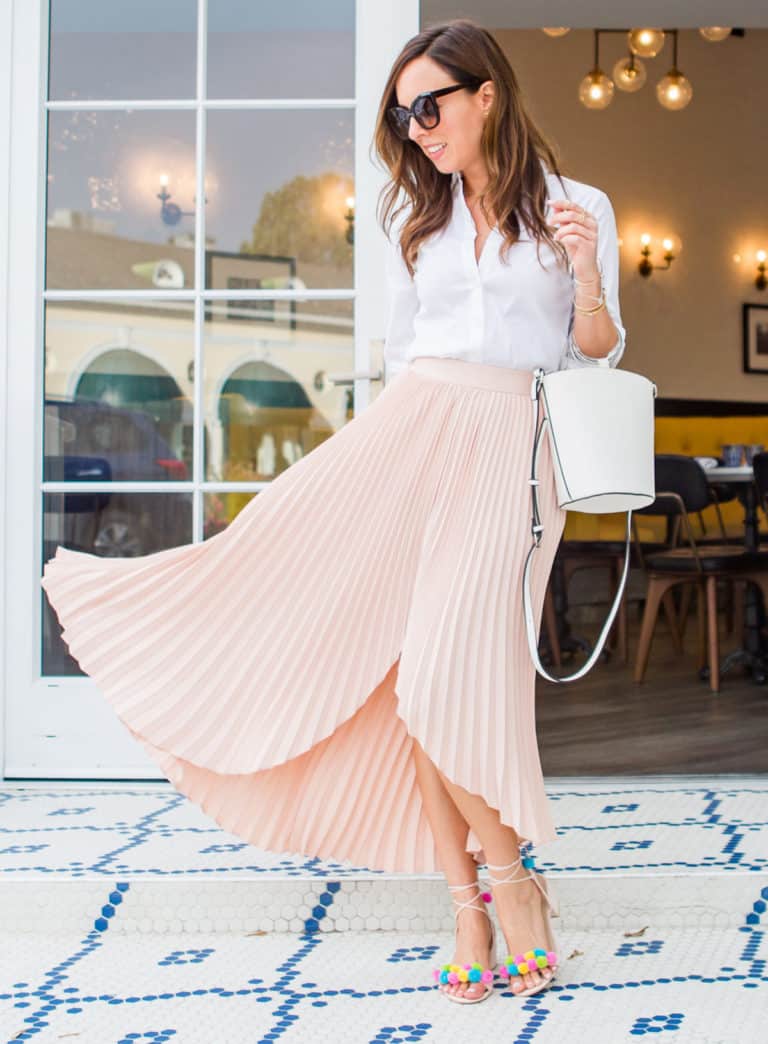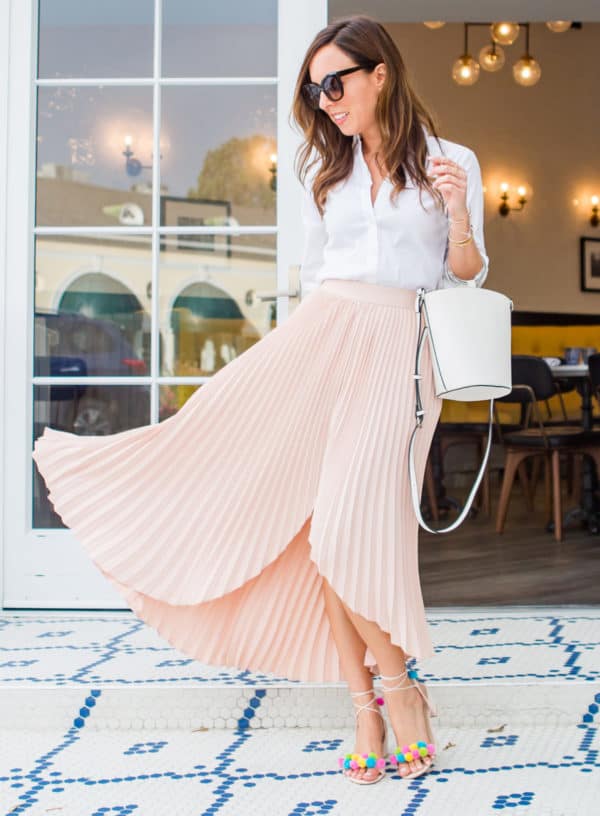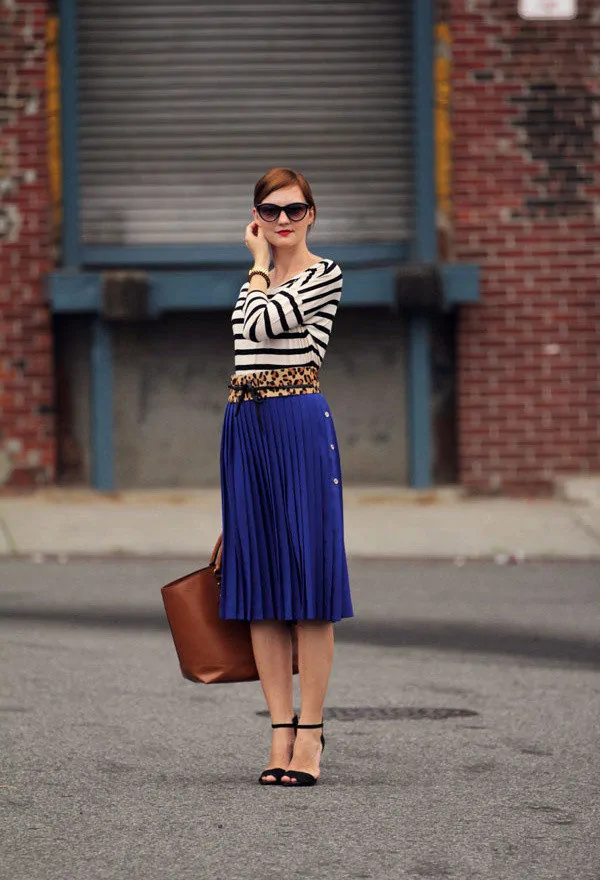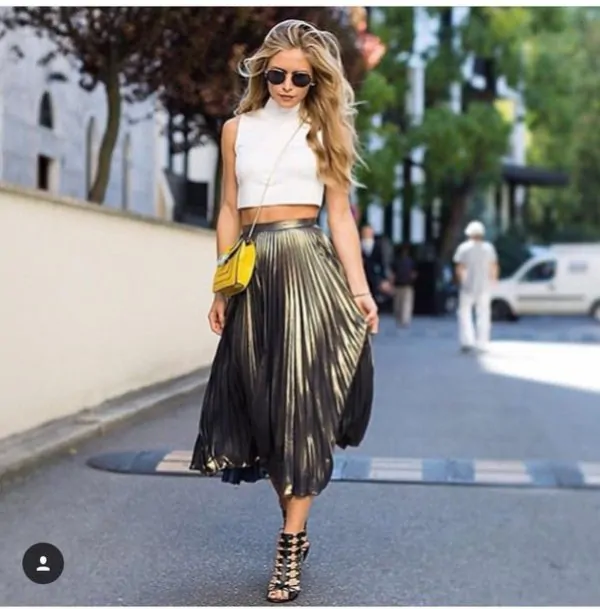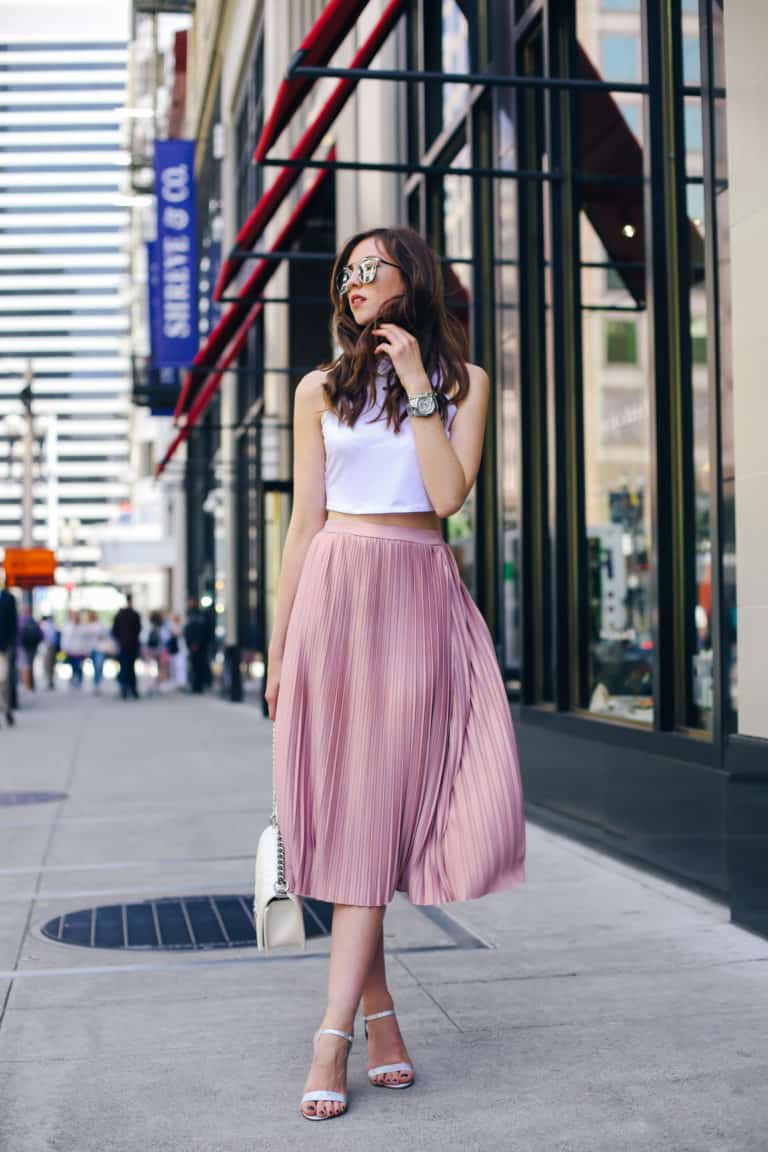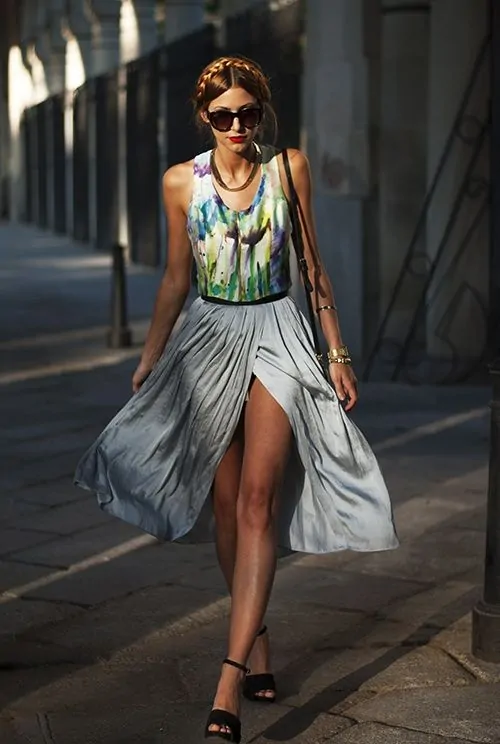 Do you see that the accessories are kept to a minimum with these outfits? Don't overdo it with them as well if you want to have a simple, stylish and lady-14like look!