Who says that you cannot look good in informal wears? You can bring the best in you even in informal. All it takes is some efforts and you are good to go with your style. When it comes to informal, we have several options to consider. One of the important things is that you have to decide everyday what to wear because the informal dressing is mostly the everyday dressing for a huge number of people. That is why they need more options to consider for informal than those of formals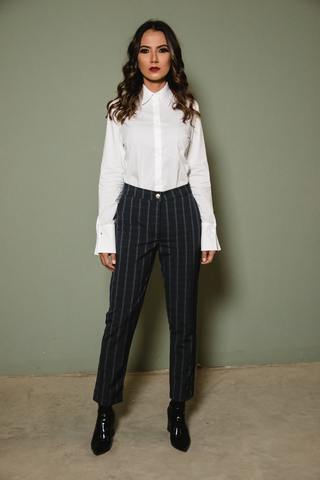 So, let's discuss how you can look as awesome as ever in the informal;
Tucked in Tees
A huge number of girls wear tees but what makes them all different? The way they carry their style. Yes, it makes a huge difference in a person how he carries his or her dressing. If you tuck in your tees in the jeans and wear a stylish belt, your overall look will get changed for good. This is as easy as anything and yet it makes the person look so appealing.
Blazers with jeans
Office going or working women know how much they have to do to keep up with their everyday styling. Blazers are very common amongst the working women because that gives them an aura of work or whatsoever. Adding colourful blazers to your wardrobe with a T-shirt and jeans can also look very cool. This can enhance your office look to so many folds.
Sunglasses with outfits
No matter what sort of outfit you are wearing., adding sunglasses to it can increase the style level to a huge extent. That's true. One thing that you must keep in mind while wearing sunglasses is your face structure. You should never choose sunglasses without considering how it will look on your face. Blindly picking them up can make you look bad too. So, think about it before you buy so many bucks for your shades.
Off-shoulder tops
Off shoulders are quite trendy these days. You can wear jeans, a knee-length skirt or miniskirts with it as well. They look cool either way. Off shoulders are becoming quite common in formal dresses as well. This shows how crazy people are going for them.
Accessories to pop up
Adding accessories to your informal dresses can help you a lot. As it is your informal look, make sure that you do not wear any heavy jewellery. A simple headband or small studs can do enough as well. If your dress is simple, you should go with colourful accessories. This will help your outfit outshine and, in this way, you will not look dull at all.
Dressing up is the love of every woman no matter what age she is. All that differs one person from another is how he or she carries the outfit. Everyone buys dresses and so much other stuff but the one who knows how to carry it all is the one who becomes successful in the dress-up game.   Click here to learn more.