Jewelry is a popular accessory for both men and women. Women, especially, often feel incomplete without it, and it comes in all shapes, colors, sizes, and materials. Individuals' jewelry collections can be specifically personal as each piece tells a story about their lives. As times change, so does the taste in jewelry.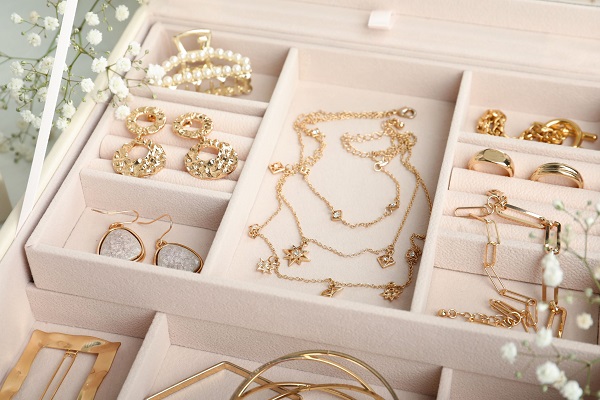 You fall out with your old pieces of jewelry. These feelings are normal, and it's nothing to worry about. Those pieces don't represent who you are anymore. Therefore, it's time to spice up your collection when this happens.
Your wardrobe has been upgraded with new clothes, shoes, and other accessories. So why not your jewelry collection, too? Considering their bargain amount, it may be challenging to let go of your old jewelry pieces even if they don't fit in with your style anymore.
You're ready to move on and find a new piece that's more contemporary. This is where you need to stop and think about your jewelry collection again. What do you want from it? Do you want to add more pieces or update the old ones? Well, if it's the latter, then here are some tips for you:
Check Your Budget
Jewelry is costly. If you're on a budget, it's best to start with simple pieces like earrings, rings, and necklaces. These pieces usually don't require much of an investment. You can spend little on them, but you can still get good-quality pieces. Once you've decided which ones to buy, check online for Marvel Jewelry Collection or any jewelry brands that offer good deals in jewelry.
Aim For Jewelry That Fits Your Style
If you want to update your jewelry collection, it'll help you know what style you're aiming for. This way, you can better understand which pieces will work best for your new look. Opt for jewelry with simple designs and clean lines if your style is classic and timeless. They can be worn on any occasion—formal or casual—and still, look appropriate.
Acquiring New Jewelry For A Special Event
One way to build a collection is by thinking about which jewelry will work for different occasions. Some are formal, while others are casual. For example, suppose you're attending a special occasion, such as a wedding or prom. In that case, it's essential that you choose jewelry pieces that meet the dress code requirements. This way, they'll be fine with your other outfits.
Identify What Jewelry You Like
When you're in the market for new jewelry, it's essential to identify which pieces are best for your collection. Are you more into classic pieces or contemporary ones? Do you prefer wearing gold, silver, or platinum metals? You can start by looking at your current collection and see which ones attract your attention. Once you've determined a style, try pairing it with an outfit. This will help give you a better idea of how well certain pieces will work for your closet.
Get A Makeover For Your Favorite Pieces
There are pieces of jewelry you need help with combining correctly. Therefore, it's best to consult a professional makeover which is either a friend or visit a nearby store to get some help. They'll show you how each piece is worn differently, so you'll always feel like your collection is varied and exciting. You can also check out the internet for ideas on how to personalize your favorite pieces.
Customize A Unique Jewelry For Yourself
Consider customizing some stunning pieces of jewelry to make your collection more personal. For example, you can repair an old watch or bracelet and add a few new elements to it to have a new look. You can also use different materials for similar pieces and add charms to them for additional flair.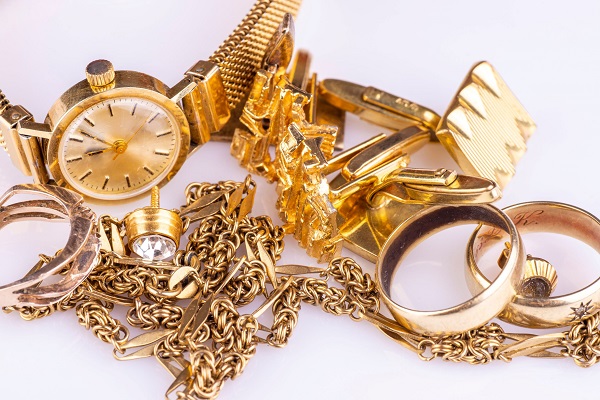 Set A Goal For The Collection As A Whole
When starting your collection, it's best to set a goal for the entire thing. For example, if you want an everyday jewelry collection worn with different outfits, then focus on buying good pieces. It'd help if you also considered whether or not there is a specific color scheme or theme that runs throughout the pieces that'll make the event memorable.
Which Pieces Of Jewelry Are Important To You?
There are many different types of jewelry that you can collect, and each one has its importance. For example, some pieces might be more sentimental, while others are valuable because they were expensive. It'd help to consider each piece's importance before deciding whether or not it belongs in your collection.
Conclusion
Jewelry is integral to many people's lives and is also a great way to express your personality. There are so many different types and styles of jewelry that you can add to your collection, which makes it easy to find something that fits your taste. But if you need help making your collection more attractive, even with old pieces, check out some tips online or consult a jeweler near you.