Southern-inspired aesthetics are a popular form of fashion inspiration. Discover how to create looks that embody this rising style and what it entails.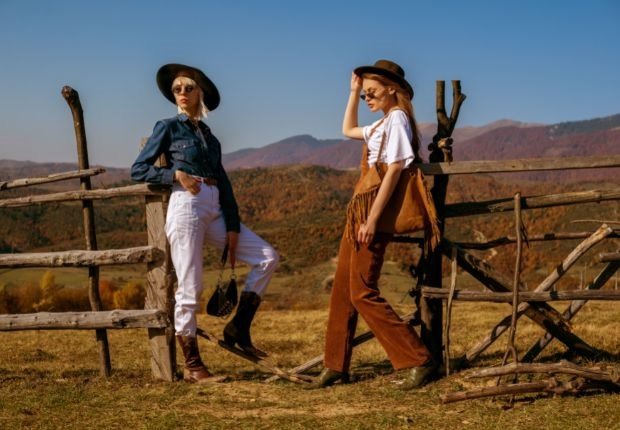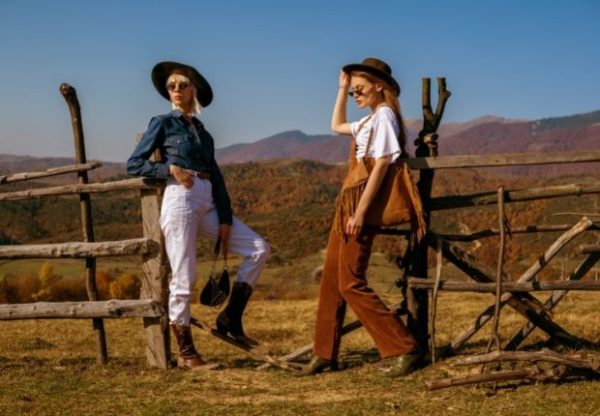 Like boho and cottagecore vibes, southern-inspired styles join the list of popularized fashion and lifestyle aesthetics. They encapsulate a certain essence and look that generates an embodiment of the American traditional southern culture. Many aspire toward a southern-inspired aesthetic for its charm and wild west influences. If you want to try your hand at encapsulating this charming design, here are some tips and tricks for styling a southern-inspired outfit.
Pick a Specific Southern Style
The southern aesthetic splits into two distinguished categories of style: southern belle and western cowboy. The latter embraces a rustic lifestyle, including key features like leather, jeans, cowboy hats, and cow prints. Meanwhile, the belles encapsulate the more traditional social grace of the aesthetic, featuring fashion pieces that give an ode or meet the standards of old-time etiquette.
Choosing which side of the style spectrum you want to achieve dictates the clothes you work with and various other fashion concepts. Belles create a completed outfit around the popular southern-style dresses. Rustic western cowboys and girls, on the other hand, style their look around a pair of jeans. A mix of both brings to life a modern interpretation of both cultural aspects of the southern lifestyle.
Don't Be Afraid of Color
Color plays a key feature in a range of fashion identities. Ethereal style essence uses golds and silvers, Hollywood glamour steer toward red, black, and white, and gothic centers itself around black and dark shades. Bold and vibrant colors and warm-toned hues make up the southern color palette.
Southern charm comes with a bubbly and bright personality. Vivid colors match that energy. The warm tones encapsulate the wild west influences, from the desert to a horse's mane.
Work Around Boots and Sandals
Shoes come in all shapes, sizes, colors, and forms, providing you with many styling options. However, finding the best boots for a southern look means committing to some particularly classic footwear. For a southern-inspired look, the top footwear options are cowboy boots, boots in general, and designer sandals. All of the above selections provide comfort, practicality, and a distinguished appearance.
Boots provide ankle support and optimized protection against outdoor elements (e.g., rain, mud, sand, etc.), and they nod to cowboy culture. Investing in a solid par of cowboy boots will help these shoes stand the test of time. Sandals offer a more dolled-up variation, giving you a shoe that dresses up and down and providing you with maximized breathability against the southern heat.
Accessorize With Charm
Accessories adorn an outfit with cherry-on-top pieces. Many find it challenging to find the perfect jewelry for their outfit because it requires you to tie together varying pieces.
However, finding the best accessories to a southern-inspired outfit does not need to be overly complicated. In fact, there are plenty of classic southern jewelry pieces that will effortlessly elevate your look. Some key elements include pearls—an ode to traditional southern social class symbolism—chunky vs. dainty pieces, and material (i.e., gold, leather, chains).
Implementing these four style tips for creating a southern-inspired outfit transforms your look into a more distinguished aesthetic. They help you encapsulate the traditional southern culture and allow you to embody its charm, grace, and rustic living. Who doesn't love wearing some of these iconic and timeless western looks? Style your rendition of a southern-inspired look and enjoy the flair and characteristics that come with it.