I know that you are all fashion addicts and you can't wait to explore and wear the new fashion trends. If it's important for you to be in the center of attention, than good style and clothing is a must for you. Making a good impression is super easy when you follow us and get inspired with the most fashionable clothes of the season. Today I have decided to share with you the pearl magic that has taken over the world, and I believe that you already know about it. In this article I'm going to show you How To Wear Pearl Clothes With Style This Season, so stay tuned. The pearls are a real staple piece that is always associated with elegance and class. They will add charm to the boring outfits and will give you a spectacular look!
Pearl Embellished Jeans
You probably have at least  five pairs of jeans in your wardrobe and this is completely understandable. We wear jeans to every possible occasion all year round. They are not just for one season, but we seem to transfer them from one another. The jeans embellished with pearls give them an interesting feel and break the boring and dull look of the ordinary jeans. Is is time to get your own pair of jeans with pearls? Yes, it definitely is! If you are short on your budget, but you desperately want to wear these beauties don't worry cause they are an amazing DIY project. Get some pearls and just attach them on your old jeans. You can either sew them or just stick them by using glue. You can create different pearl patterns, so pick your favorite one from the photos below.
The perfect way to add a touch of class and individuality to your collection is with pearl-adorned jeans. Consider delving into the world of customized clothing items if you want to go one step further and stand out. Your jeans can have a one-of-a-kind appeal that properly displays your individuality and personal taste by having personalized graphics or initials added to them. You can express your personal style with personalized clothing by adding a monogram, a beloved symbol, or a special design.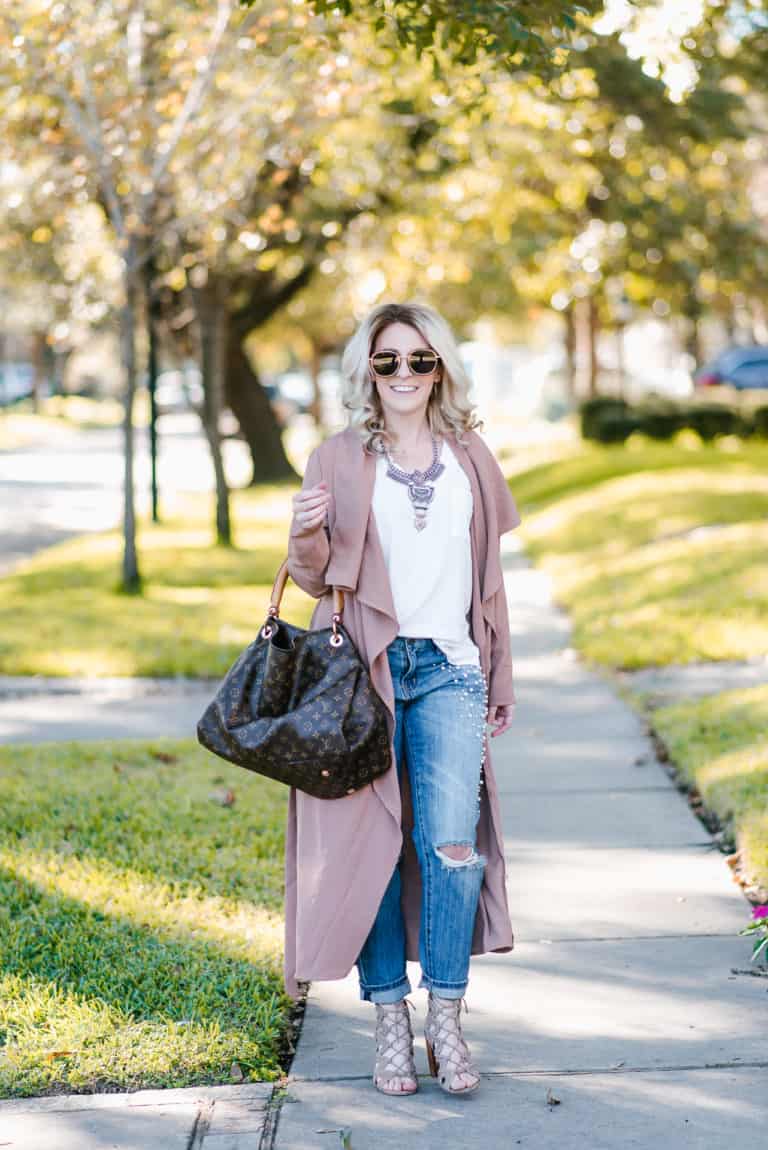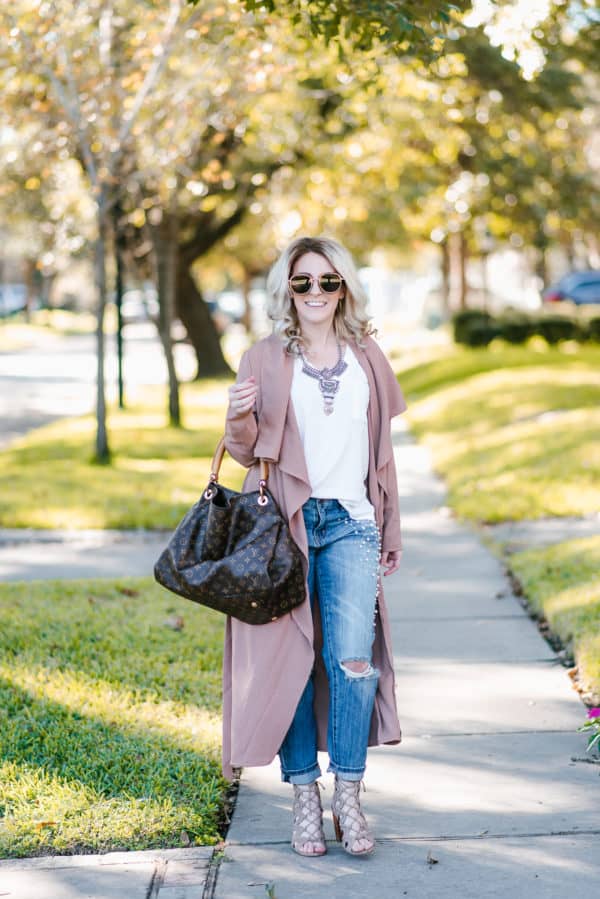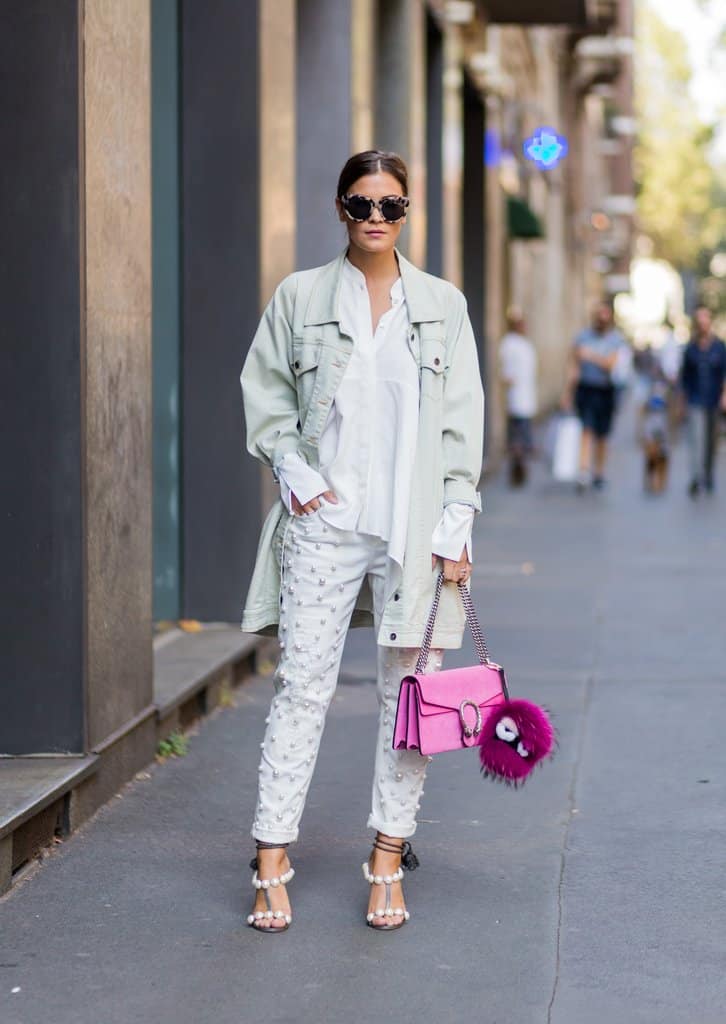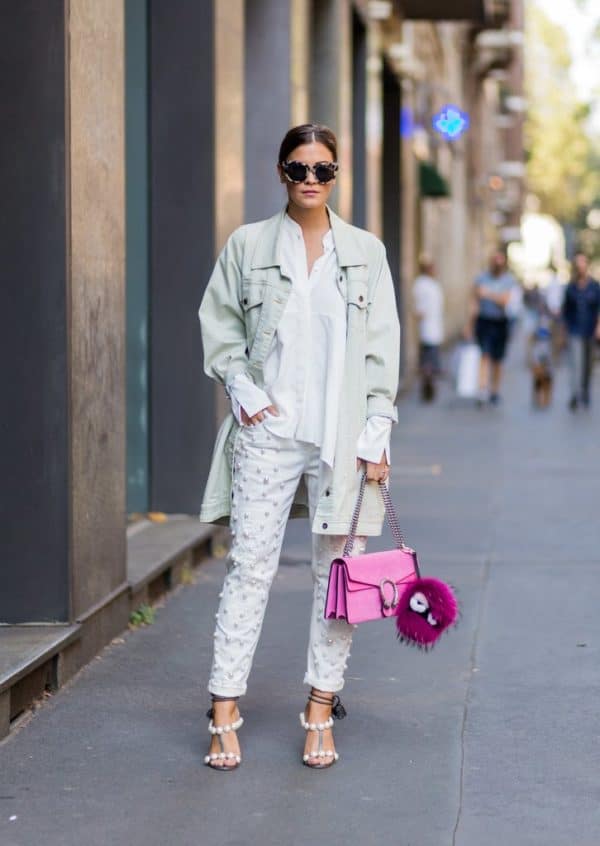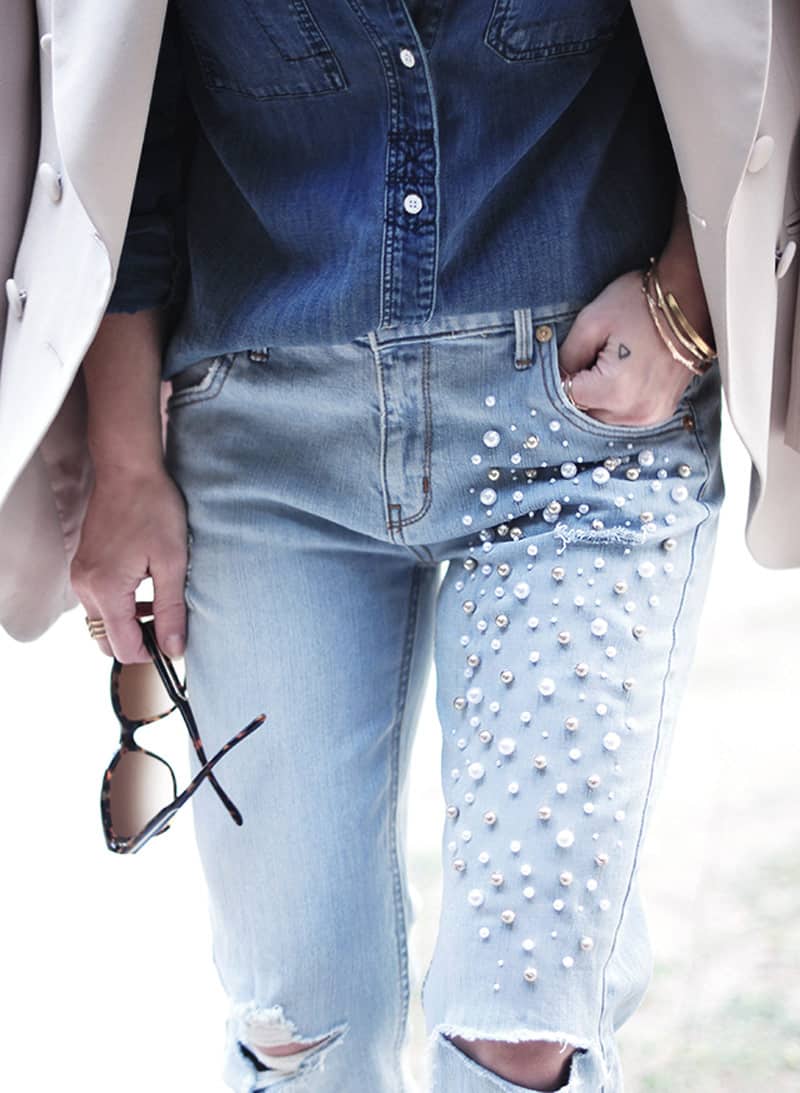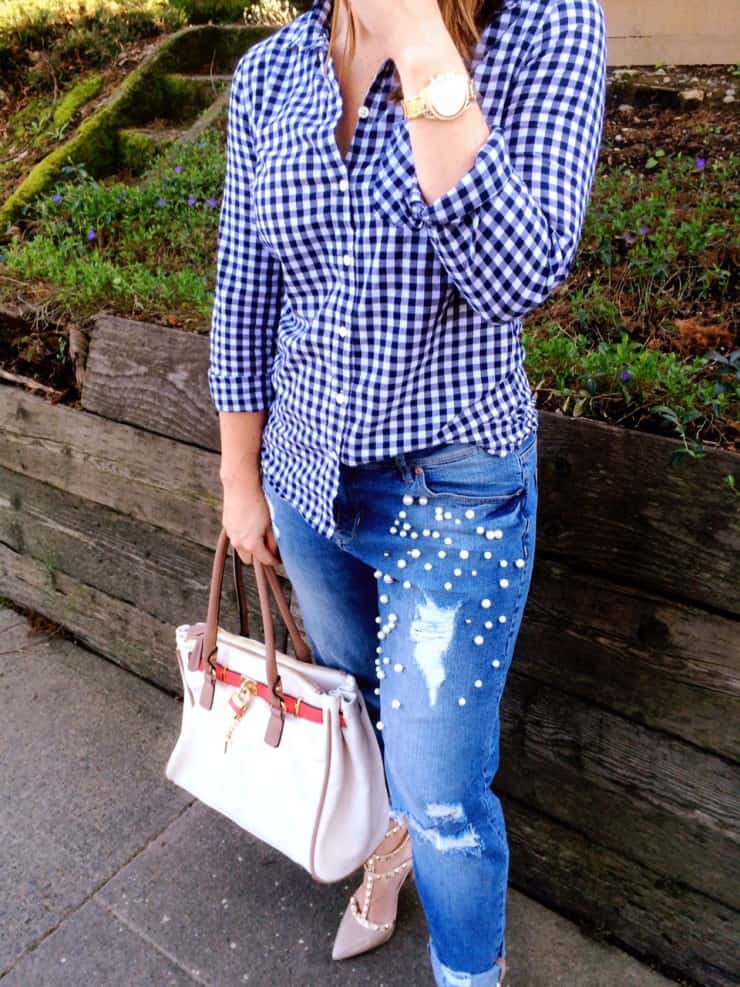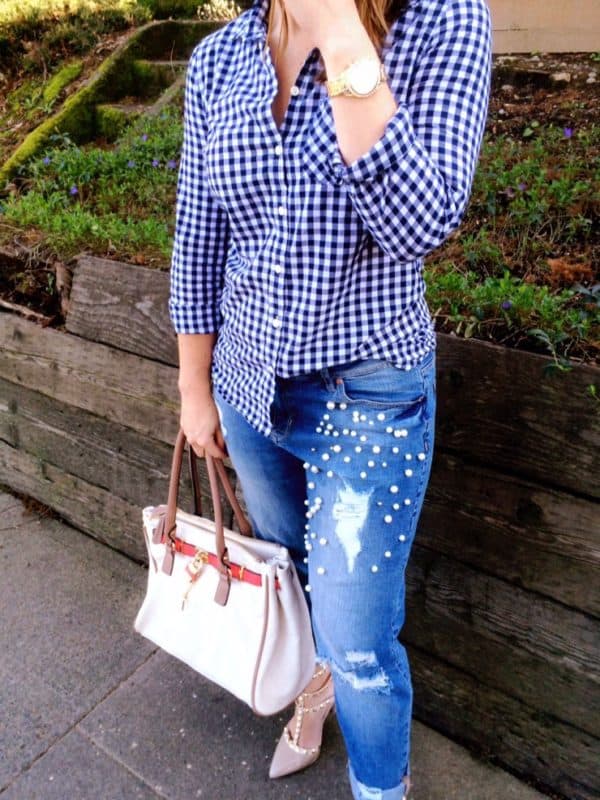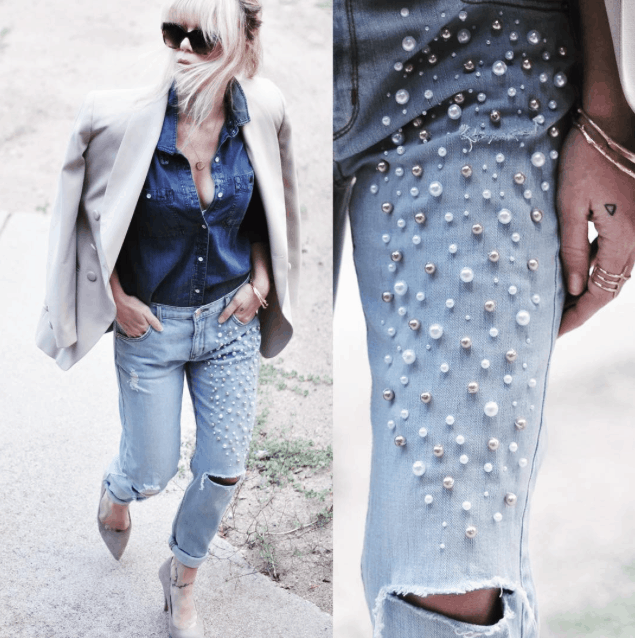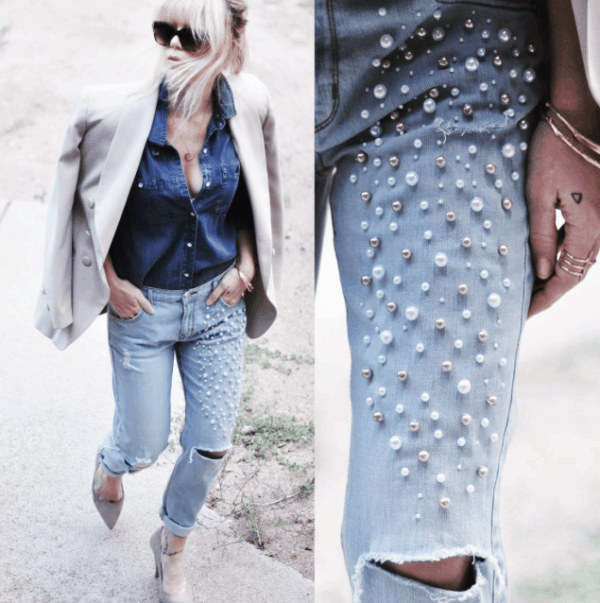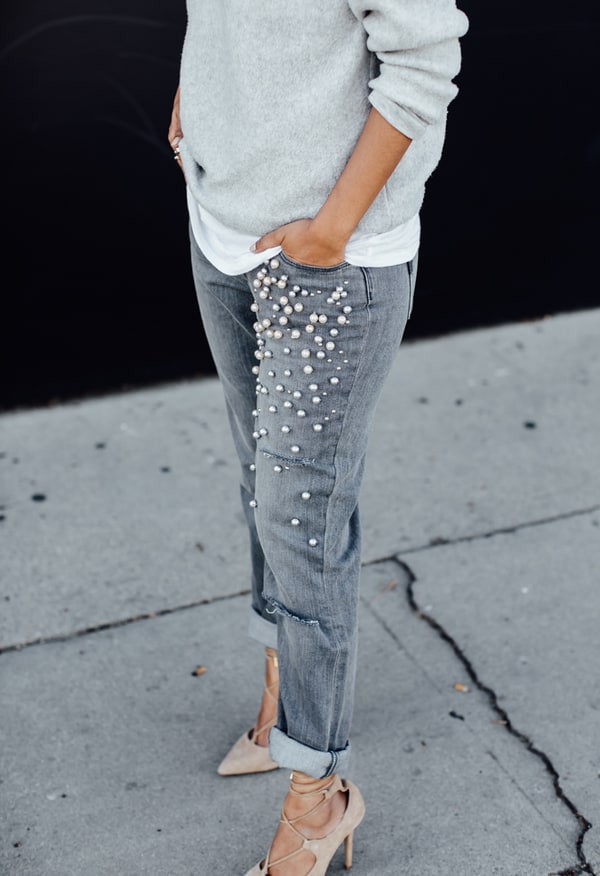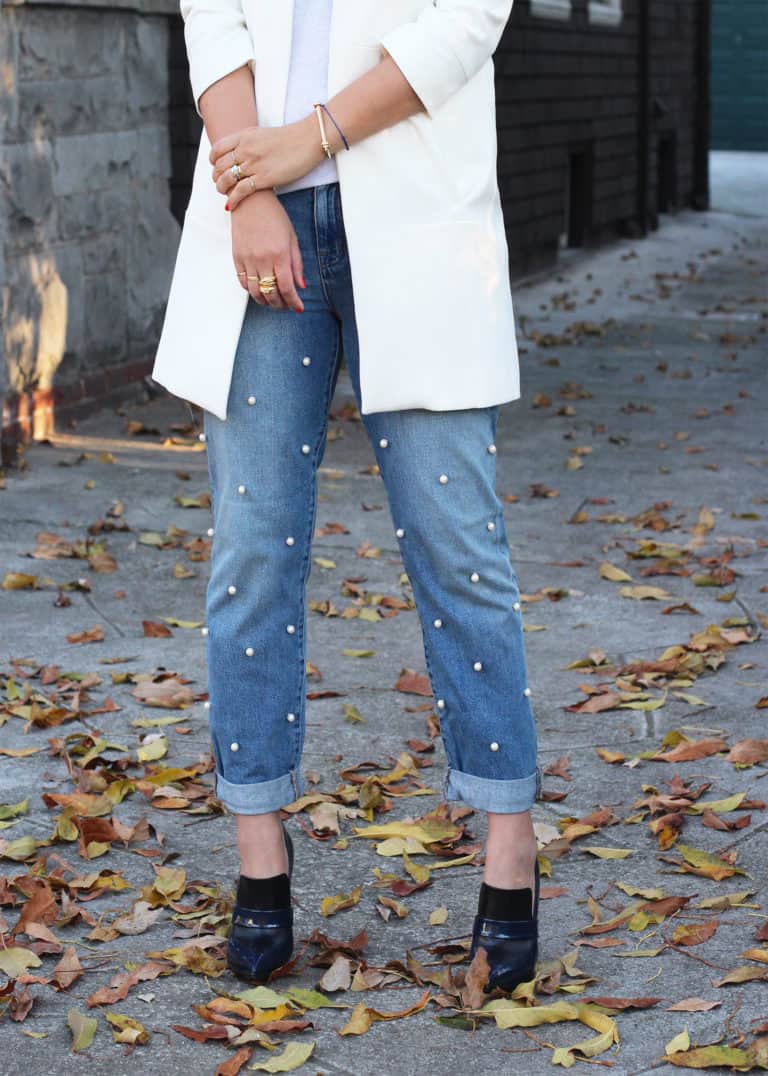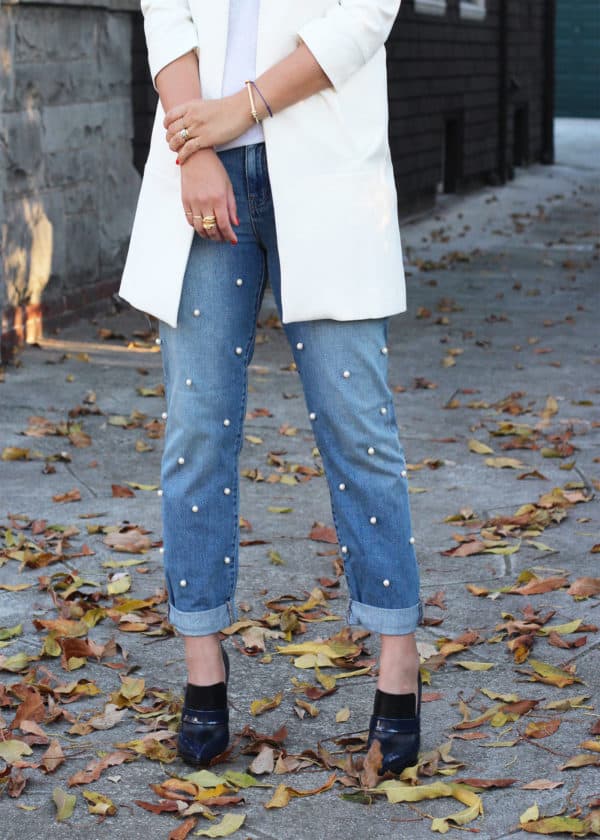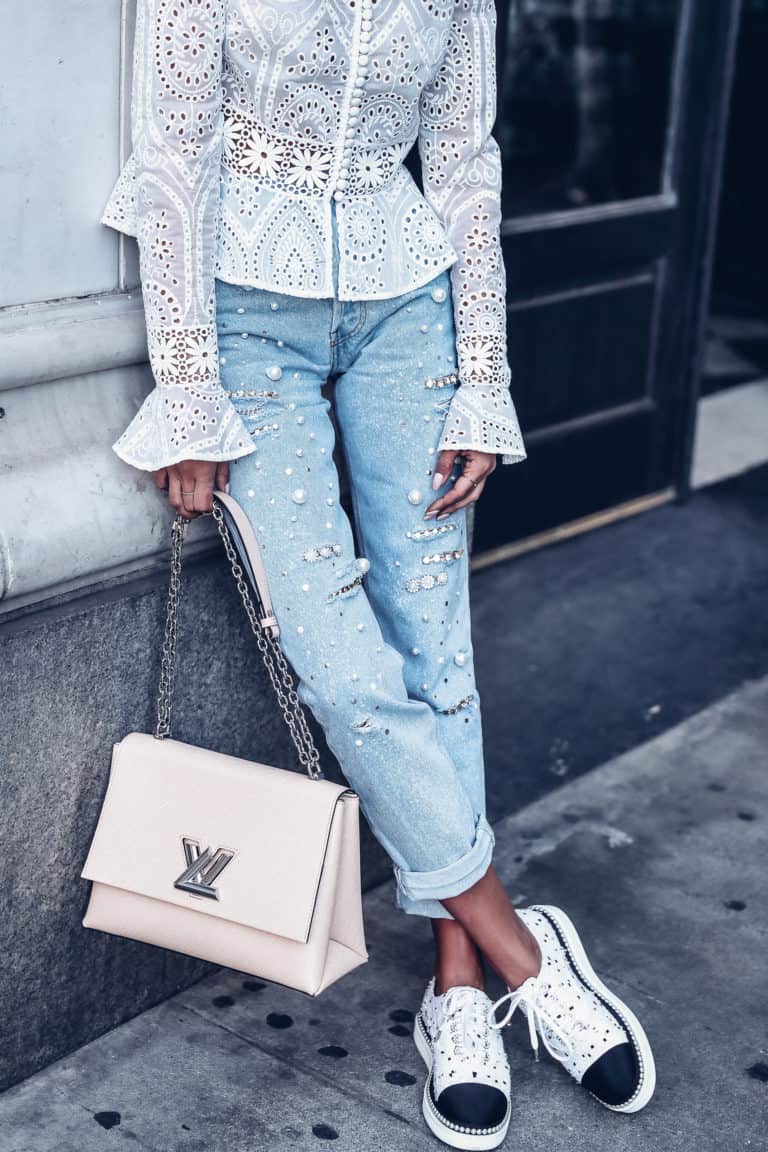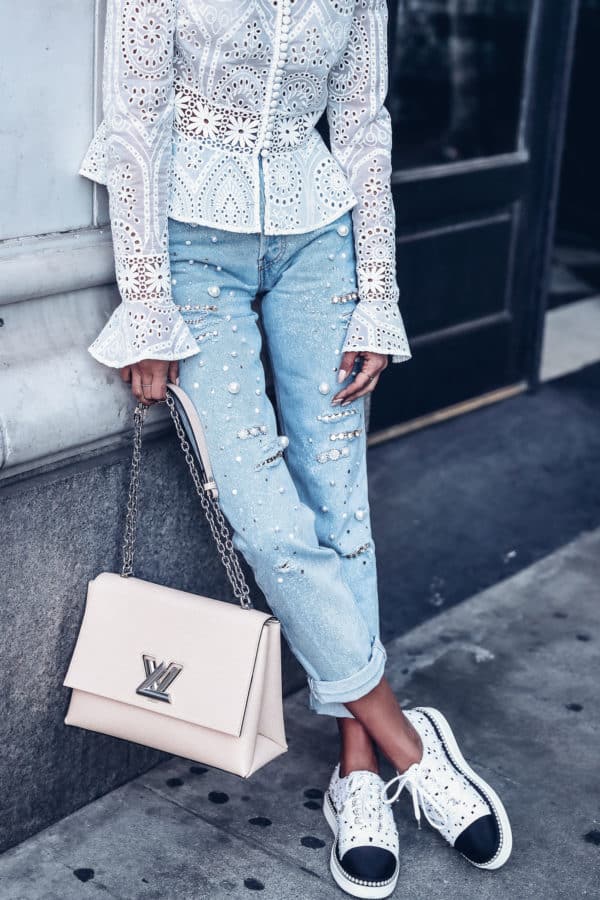 Pearl Embellished Sweaters
These sweaters are really charming and girly and definitely grab our attention wherever we see them. There are loads of ways to style them this winter and I hope that you are going to incorporate them in your combinations to look gorgeous. You can also embellish a sweater with pearls on your own too, so feel free to experiment and have fun. You can find them applied on the whole sweater, on one sleeve, on two sleeves or just on a part of the sweater. How do you like them the best? You can also choose between different sized of the pearls for a more playful look!