Wearing pearl jewelry has never been easier than this year, as modern pearl designers and sellers offer us a myriad of new pearl accessories to wear anytime, anywhere. For a long time, pearls were the panache of weddings, formal parties, royalty public appearances, and so on.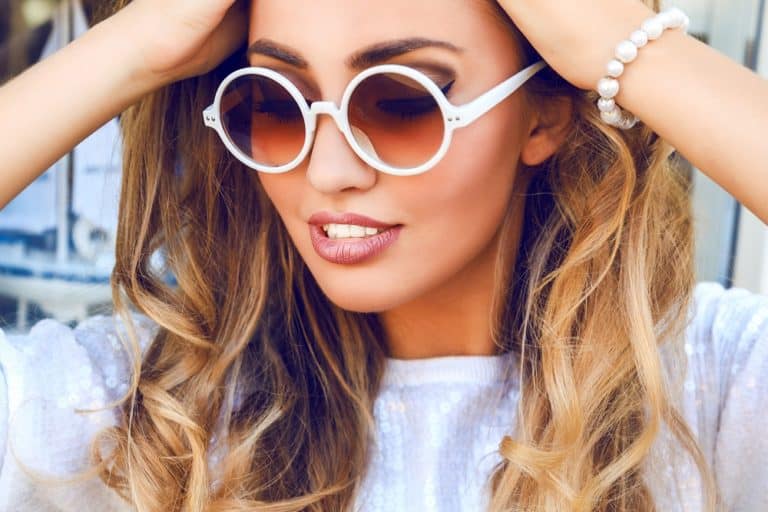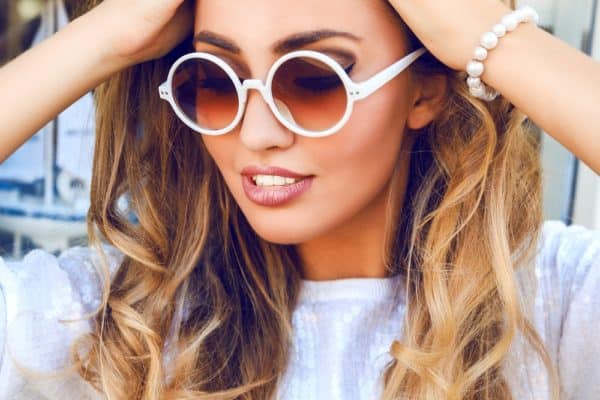 Source: Deposit Photos
Today's pearl jewelry is fun, fresh, and gorgeous, able to style up any attire. Today we will explore a few ideas for accessorizing pearl jewelry with casual outfits, so that you can look fabulous even when you visit the market on a Sunday morning!
1. Black Pearl Necklace with Jeans and White Summer Top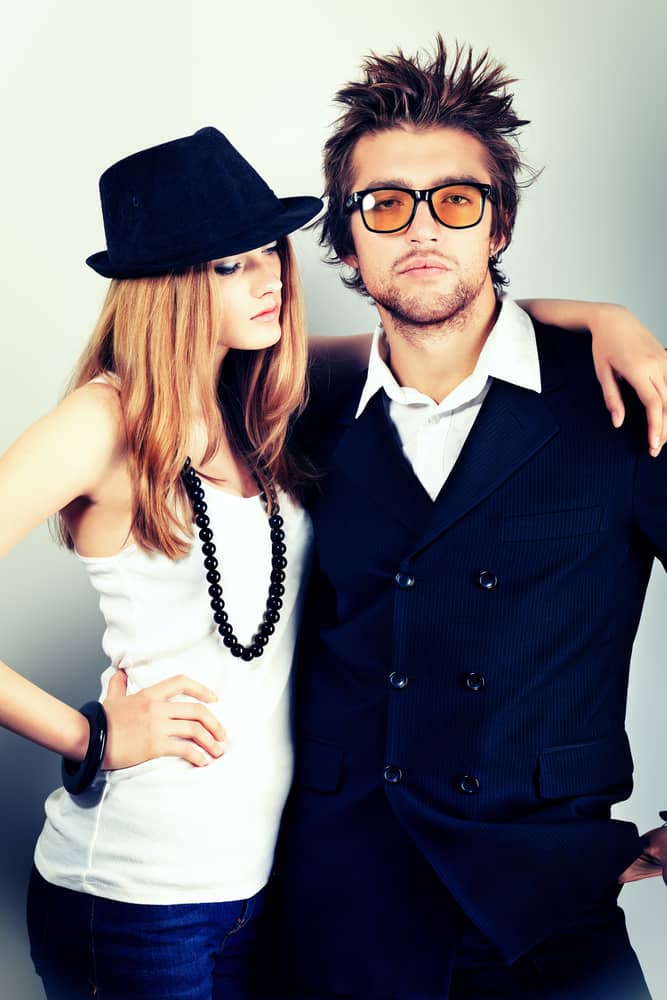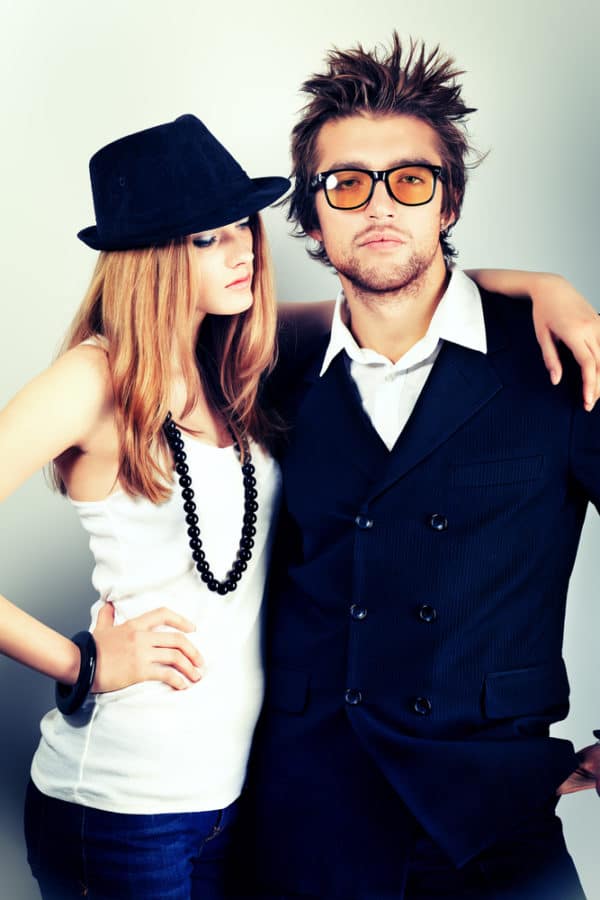 Whenever you want to look smashing in the club or at a casual party, you can grab your favorite skinny jeans and white tank top, mix in a fedora, and finish with a black Freshwater pearl necklace.
You can find gorgeous and affordable black pearl necklaces on pearlsonly.com. If you're interested in a softer look you can always go for shimmering white or sweet pastels. Pearl jewelry etiquette, just as you will see on the aforementioned necklace page, suggests that Freshwater pearls are more adequate for casual wear in comparison to black Tahitian pearls, which are exquisite but formal.
Another option would be to invest in singular loose pearls to create your own beach-inspired pearl in a shell necklace.
2.  White Summer Dress with Massive Statement Pearl Necklace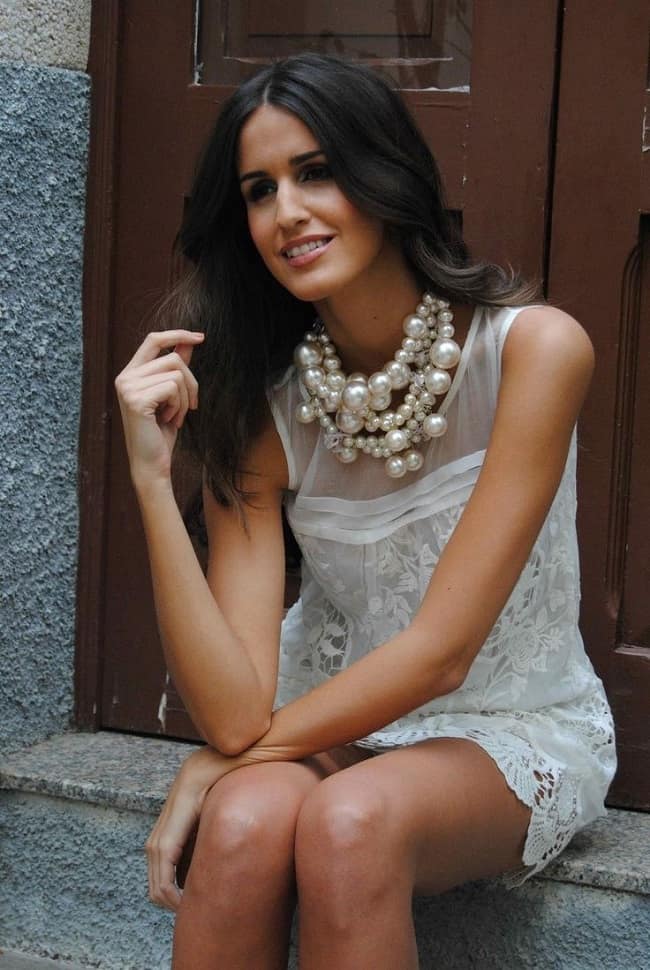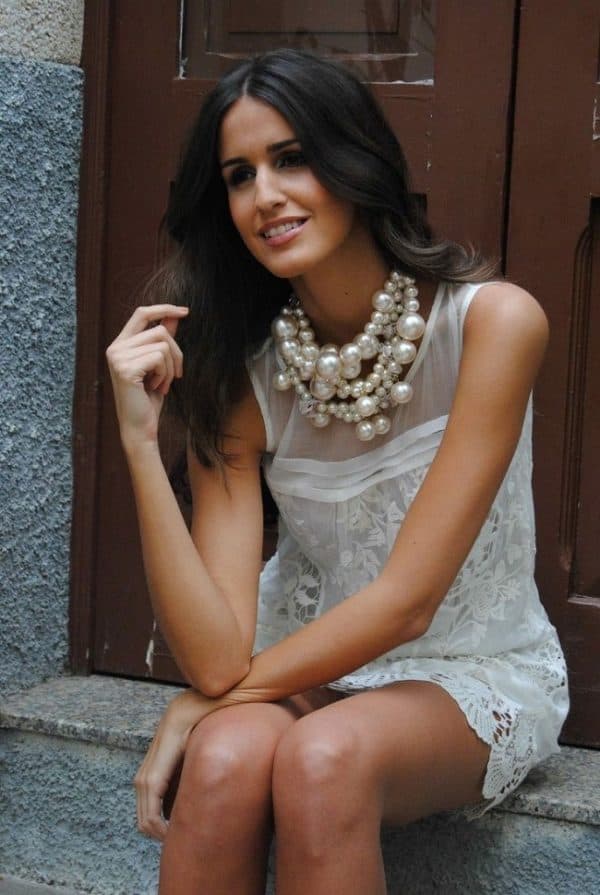 All girls and young women have at least one white summer dress in a comfortable cut and a thin, breathable material for a casual city outing or a late night garden party. White dress, strappy flat sandals, and some accessories are usually the only items you need to have drinks with the girls or to stroll around town while on vacation.
However, if you add a single piece of jewelry, your entire look changes into that of a modern princess. We're talking about the massive statement pearl necklace, an iconic work of art mixing all sizes of pearls, metal chains, and adornments. Put the necklace on and your little white summer dress will turn into a work of art, while still preserving its casual, dolce far niente flair.
3. White Summer Jean Outfit with Pearl Rope Necklace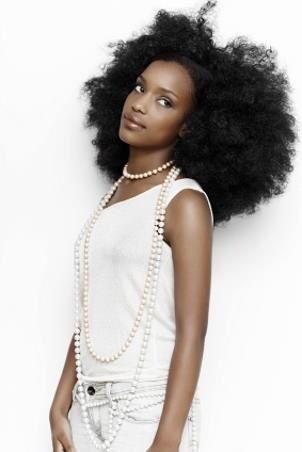 Coco Chanel said that a woman needs ropes and ropes of pearls. In this case, you need only one, as this extra-long necklace is incredibly versatile and you can wear it in loops around your neck, in a knot, on your back, and so on.
We usually associate rope necklaces with evening gowns, deep V-neck cleavages, backless evening dresses, glasses of champagne, red carpets, and crystal chandeliers.
While we do love a taste of the old Hollywood glam, take your rope necklace for a ride to the mall, a coffee with your girls, brunch with the boyfriend, or a garden party, as it works wonders with a full-white outfit with jeans, tank top, and flat sexy sandals.
4. Urban Chic Outfit with Pearl Stud Earrings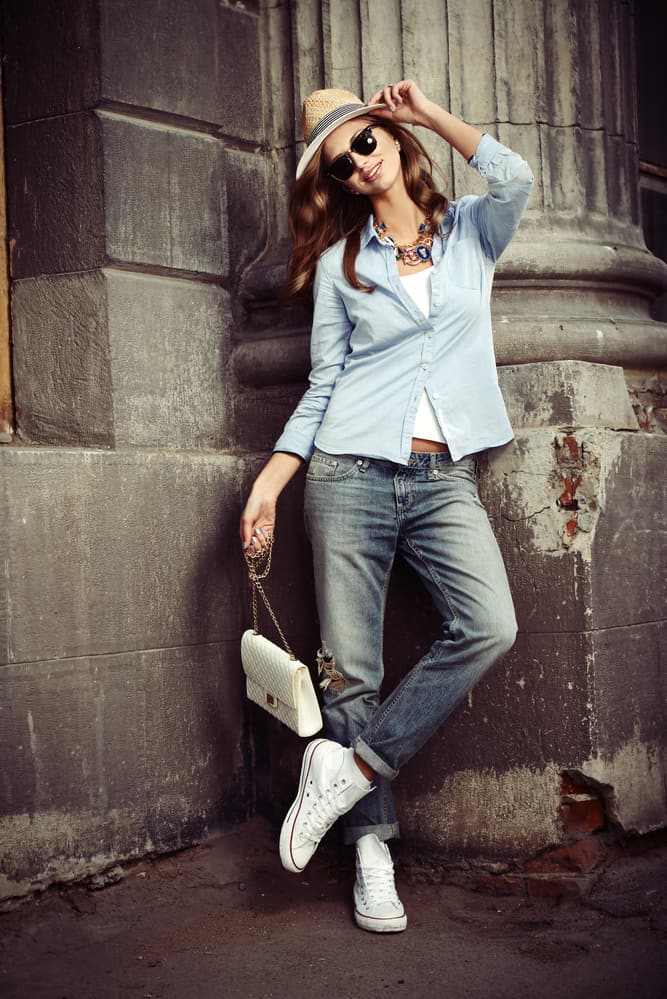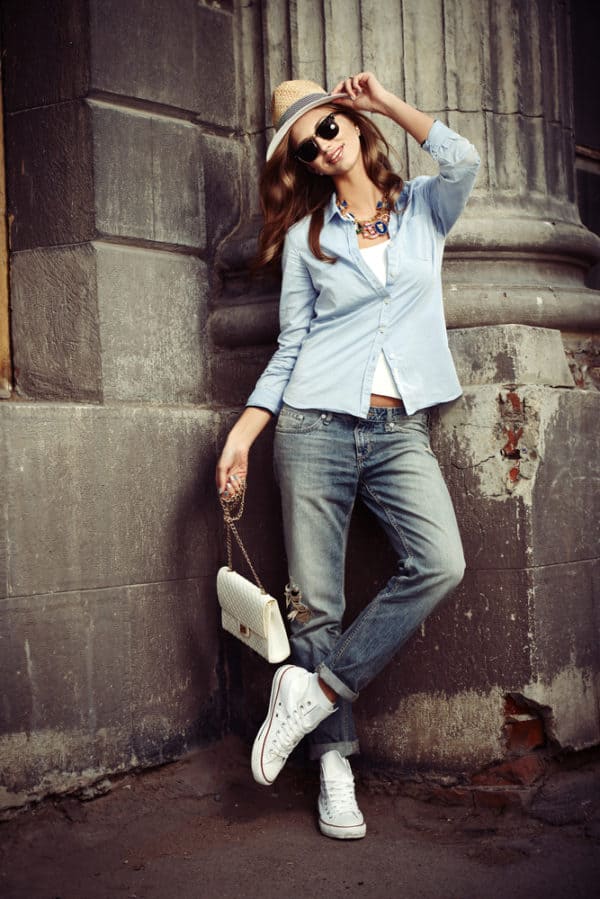 Jeans, sneakers, top and shirt, a nice purse, a sexy summer hat and you are good to go to work, to a date, or to visit a fascinating old city this summer vacation. A colored statement necklace spices up the softness of blue denim, while a pair of white pearl stud earrings will make your best face features shine.
The beauty and versatility of white pearl studs is that they can add a flair of elegance to any casual outfit and finish any formal attire you choose to wear on a workday.
Modern young women have a few differently colored pearl stud earrings – the lavender and pink ones being the most popular – as they work wonders together with summer slouchy dresses, jeans and tops, short party outfits, and almost all accessories a woman already has.
5. Back in Black with Leather and Pearls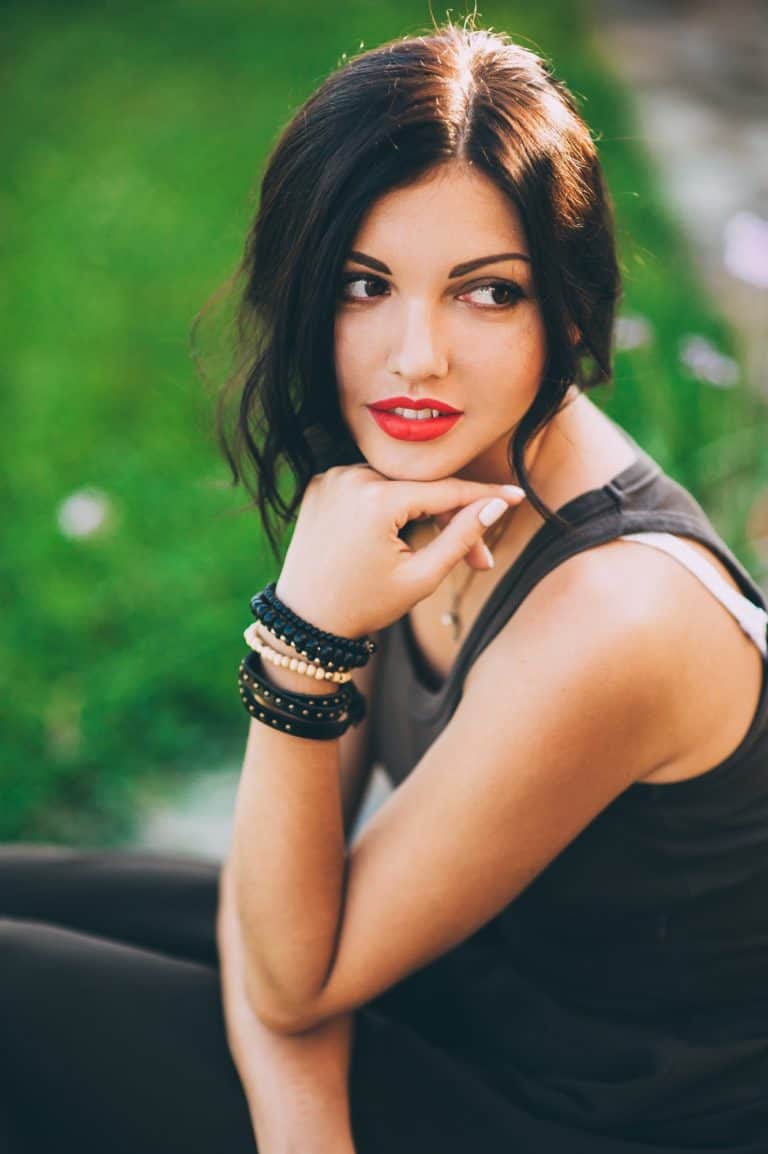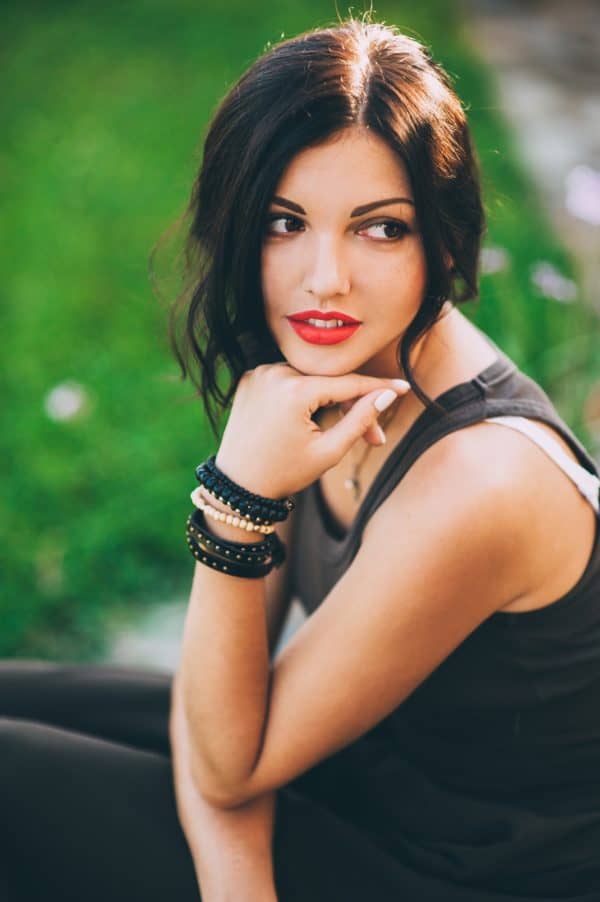 If you have a rather edgier personality and you love non-conformism just as you love your accessories, stacking your black pearl bracelets with your rock star leather bracelets and a black outfit is the right thing to do.
Modern pearl jewelry works with anything and black pearls are the epitome of elegance and luxury. Leather and pearls are a match made in Heaven, so you can get some loose pearls to apply on your denim jacket, black leather jacket, or even that little black dress you wear with boots and colored stockings.
6. Maxi Summer Dress and Oversized Pearl Pendant and Earrings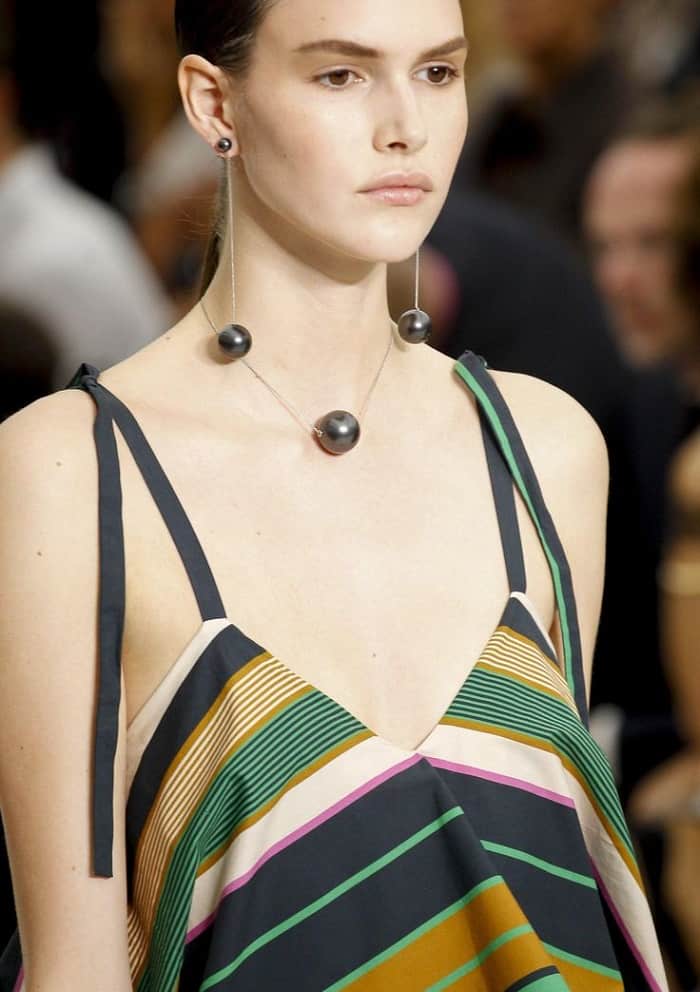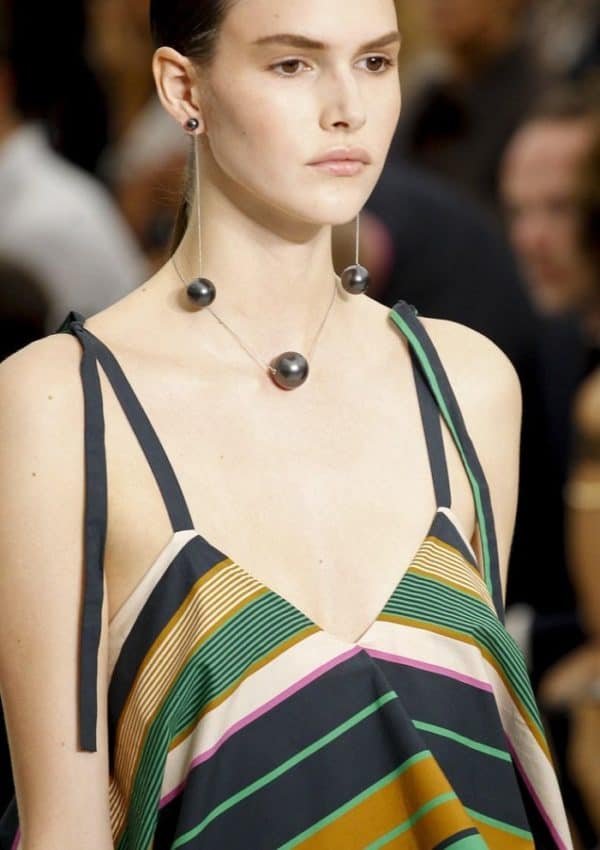 Oversized pearls are rare, but not impossible to find. Loyal to Coco's views on the world, the House of Chanel brought back the old pearls with a new twist. Imagine a golden or silver wire necklace adorned with a single massive pearl and a pair of matching earrings in a minimalist and yet statement-like design.
Any colorful maxi beach dress or slouchy street-smart overalls work wonders with this type of pearl jewelry set, as the contrast between the casual outfit and the exquisite accessories is striking.
Conclusion
Before you go buying pearl jewelry to style up your casual outfits, remember that pearls' purpose is to shimmer elegantly and enhance your best features. Wear a simple single-strand pearl bracelet with your t-shirt and jeans combo, and stack a pearl necklace with metal chains on a simple blouse or shirt. You will look fabulous!
Image Sources: depositphotos.com