Perhaps you've managed to skate through life up until this point without ever needing glasses. Maybe you've been the one that was blessed with great vision – that is until now. Statistics show that as people get older, the odds of them needing glasses – at least a low prescription – gets higher and higher. For those Americans age 18-34, there are 53% that require glasses. Compare that to the 77% that require glasses who are 55 years and older, and clearly glasses aren't that unusual, especially as you age.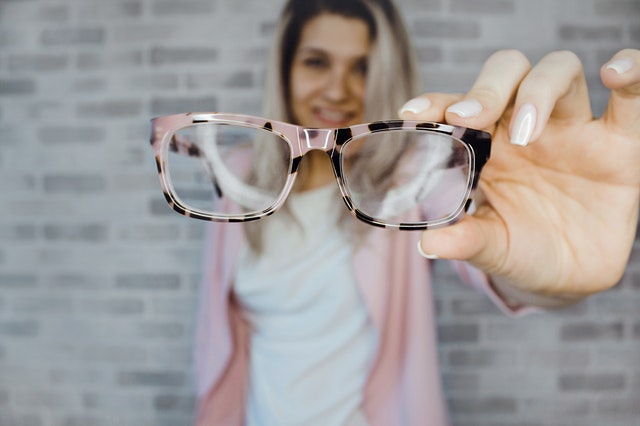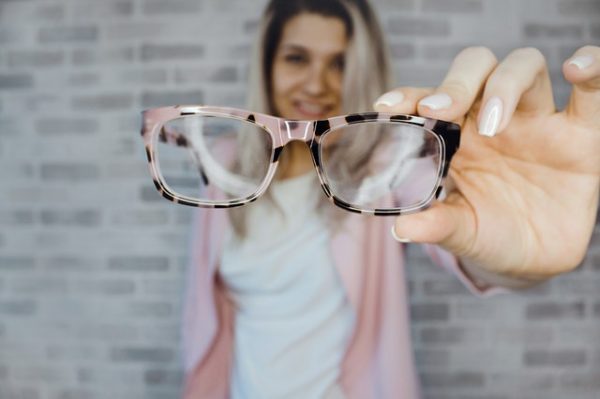 Still, hearing that you need glasses for the first time can be a little stressful. Will they look good on you? Will you be able to find that perfectly fitted pair that is also stylish? Will they work with your overall look? Not to worry, as we've got you covered. We've gone ahead and put together some essential style tips for those wearing prescription glasses for the first time.
They Need to Work with Your Overall Style and Wardrobe
While it can be really fun to try on all those statement glasses in bold colors, shapes, and materials, it's important to keep in mind that the glasses you choose will need to work with your entire style and wardrobe. Sure, they might look great when you're dressed in a neutral basic outfit, but what happens when you're not? Will the glasses compete with your clothing and end up looking too busy? This is why you want to be aware of your full wardrobe, not just a few pieces.
Focus on Whether They Flatter Your Face Shape
It's easy to also get caught up in the trendiest frames of the moment, but the trendy "it" frames may not necessarily be the ones that flatter your face shape. It's always better to shop for your particular face shape rather than trying to replicate what you see your favorite movie star or singer wearing.
At the same time, don't be afraid to try on a wide variety of styles. It may be the ones you thought would look awful that end up being absolutely perfect.
Consider Prescription Sunglasses as Well
If you will be needing your glasses on a regular daily basis, experts such as those at Art of Optiks suggest you should consider also investing in prescription sunglasses. Obviously, they will help to protect your eyes against damaging UV rays, which can make your vision even worse. You'll be able to switch between your regular glasses and sunglasses as needed, always having perfect vision no matter what.
Keep in mind that not every frame can be made into prescription sunglasses, so it's important to be specific in what you're searching for.
Do They Work with Your Prescription?
The final thing to keep in mind is how the frames will look and feel once the lenses are in. If you have a particularly strong prescription, the lenses will be thicker, which may not work with the frames you had your eyes on. Your options are to look for a material that creates a thicker frame to help camouflage the lenses, or you can have the lenses thinned – which usually is done for an additional cost.
These tips will help you to find the perfect prescription glasses.