You are wandering how some girls are always looking great, and their makeup is always perfect. You are trying to find out what cosmetics they are using, but you are never enough brave to ask it from the girls looking good. And you think that they spend a small fortune on cosmetics and hair and face treatments that you could not afford. Well, my dear ladies, it is not so. Even it is too simple. Yes, it looks like too good to be true. Believe us, everything can be made with some hacks and trick that the girls know.
Well, if you have a pale, or maybe round face, which looks depressed or it looks like having some weight plus? Do not be upset, a simple blush can do everything. Or maybe you are facing a problem with dark circles around the eyes? Or maybe you have no eye shadow at the moment that will highlight the eyes? No panic, there is a solution for everything, and everything from cosmetics can be substituted if you know the right way. For these and many other daily facing problems, just look on the list of solutions, and make your life easier.
1.Instead of applying a full face of foundation, spot-conceal blemishes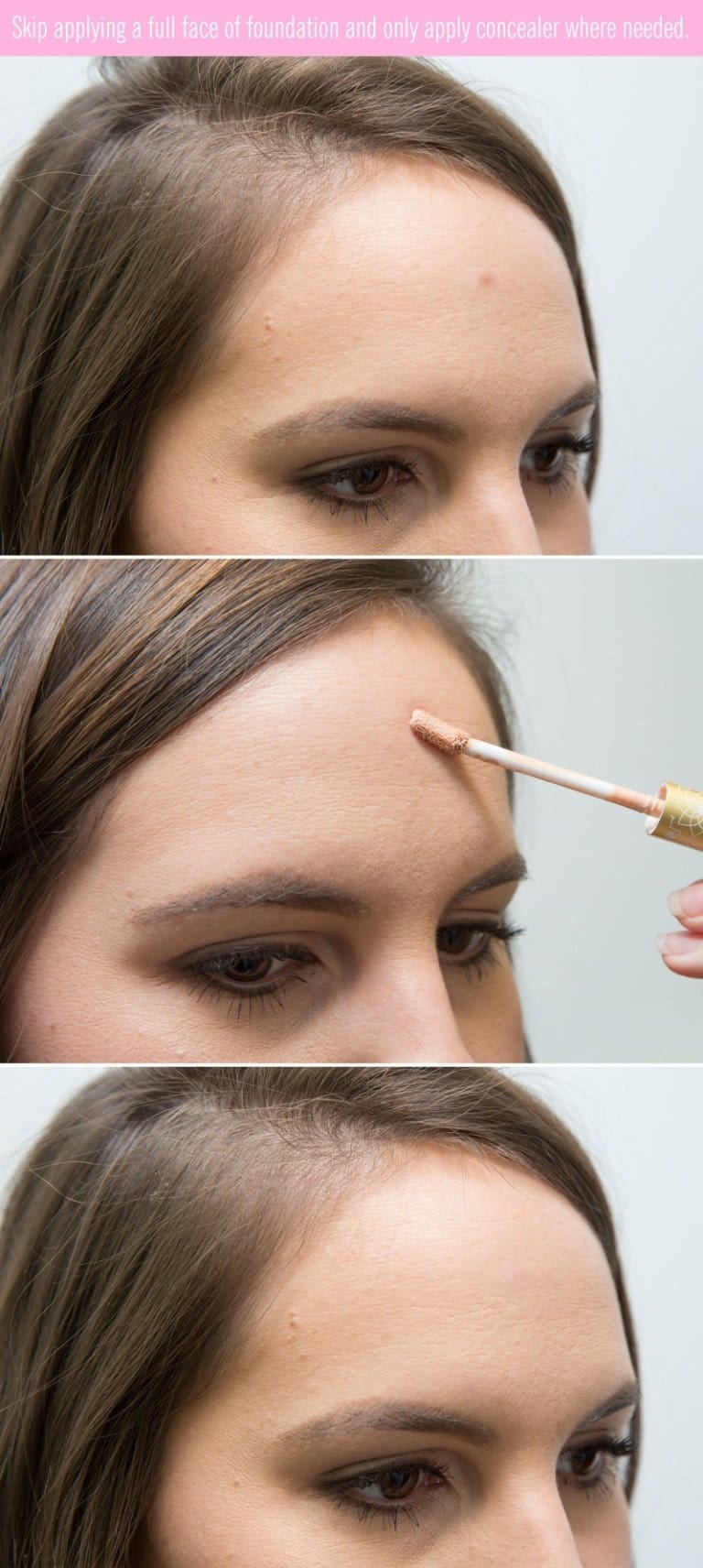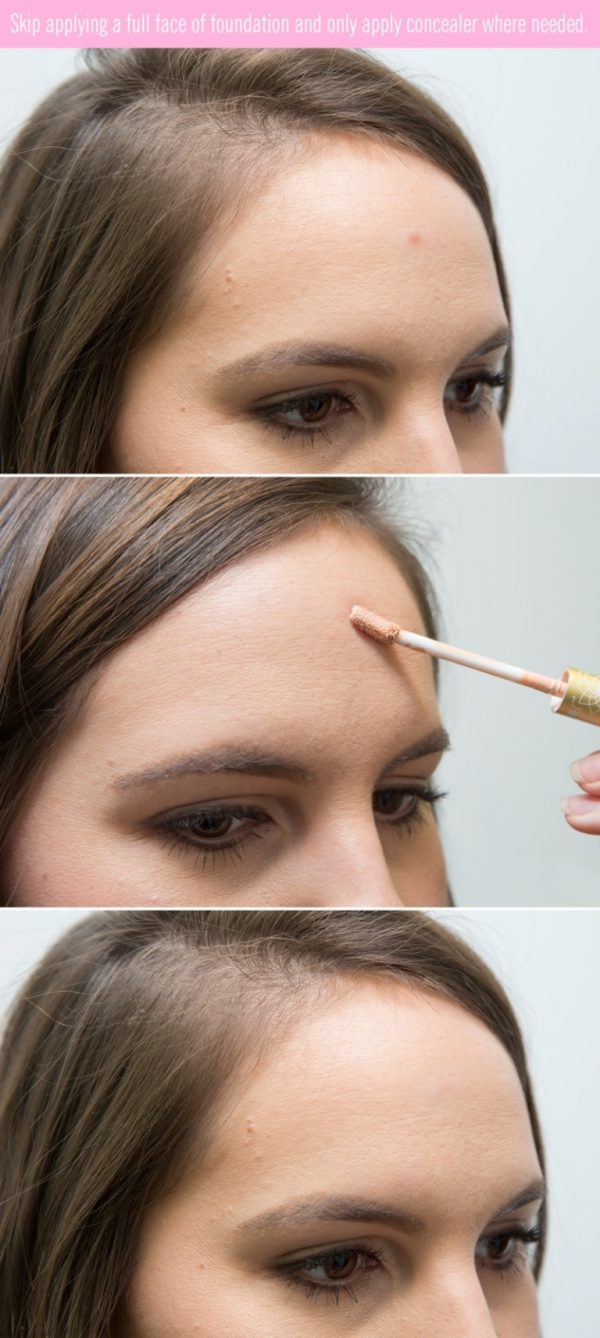 source
2.Cut out a step from your makeup routine by using primer on your makeup sponge.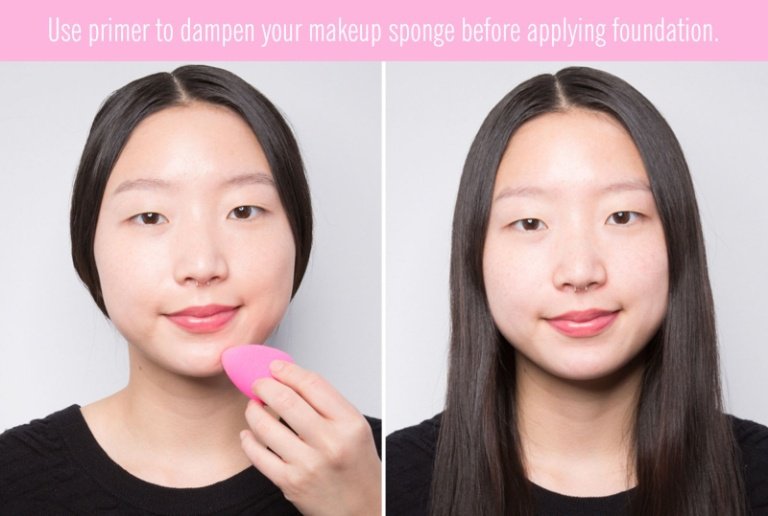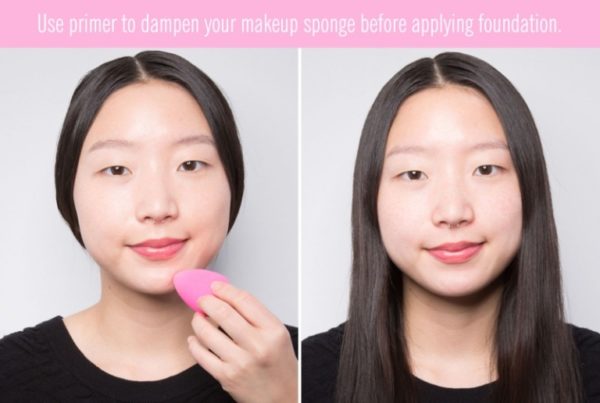 source
3.Don't leave any white powder residue on your face.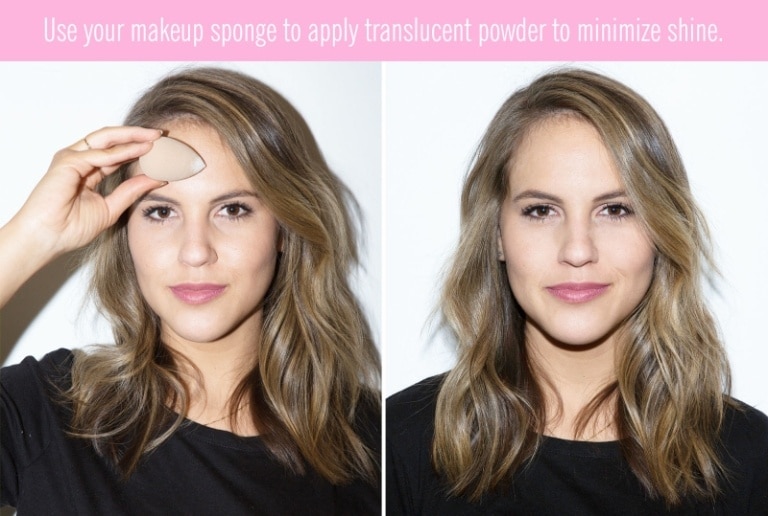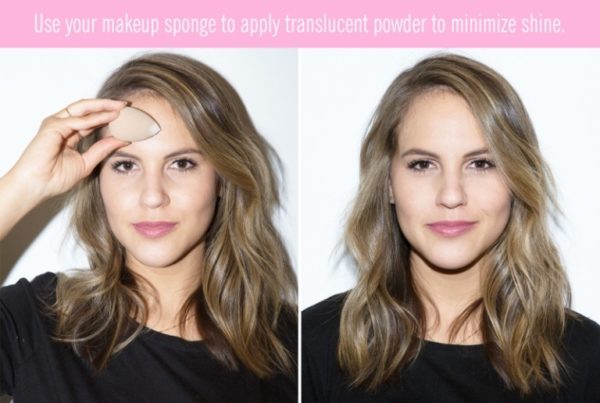 source
4.Add blush to your cheeks and eyelids to instantly make yourself look alive.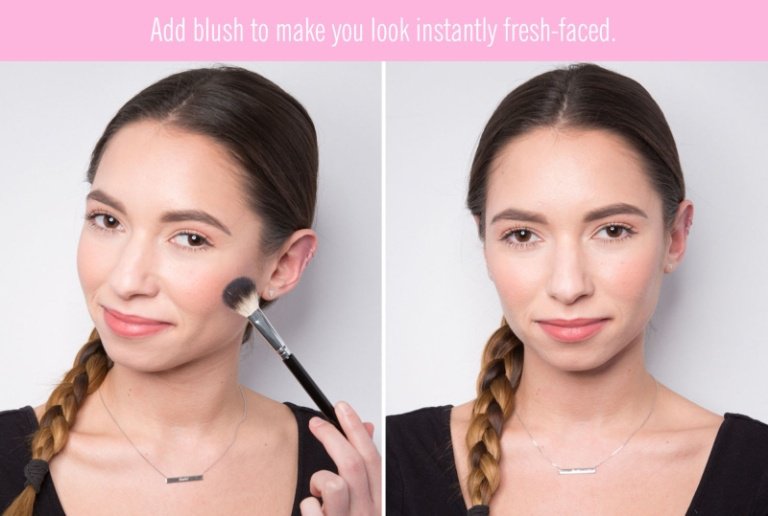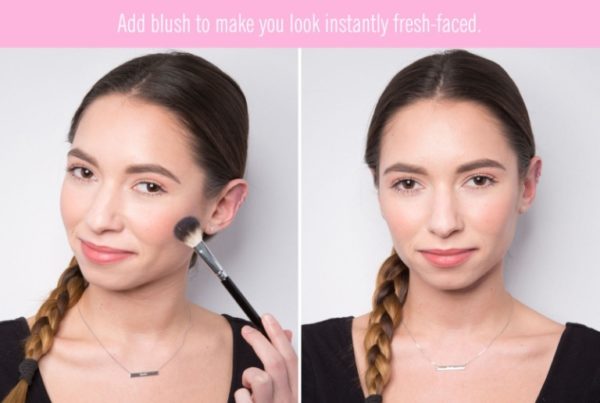 source
5.To make your eye shadow stay put longer, use eyeliner in place of a primer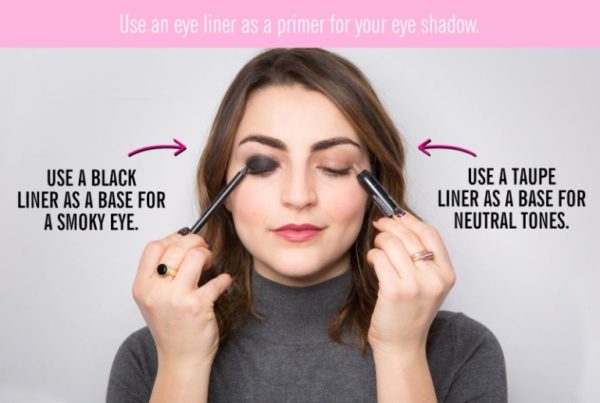 source
6.Instantly get a fresh-faced effect by adding a subtle highlight along the orbital bone of your eyes.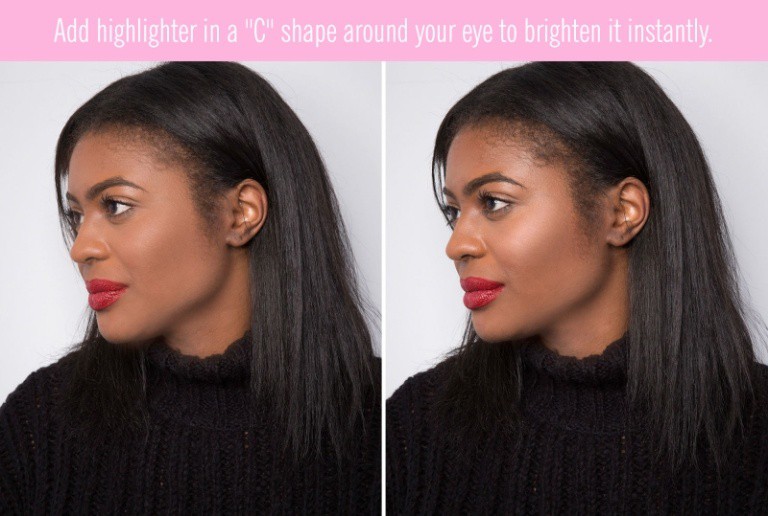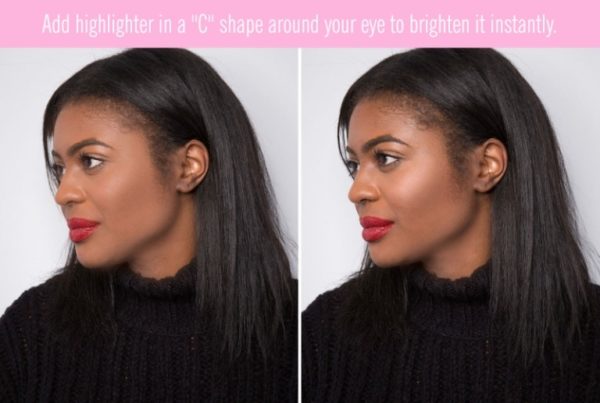 source
7.Conceal the right way according to your face shape: If you have fuller cheeks, conceal directly underneath your eyes in a curved formation.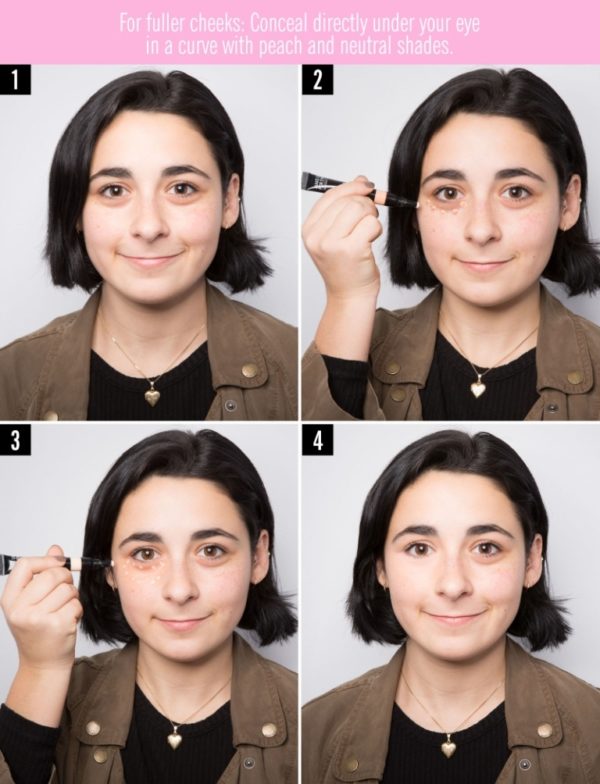 source
8.If you have flatter cheeks, use the triangle application technique to conceal your dark circles.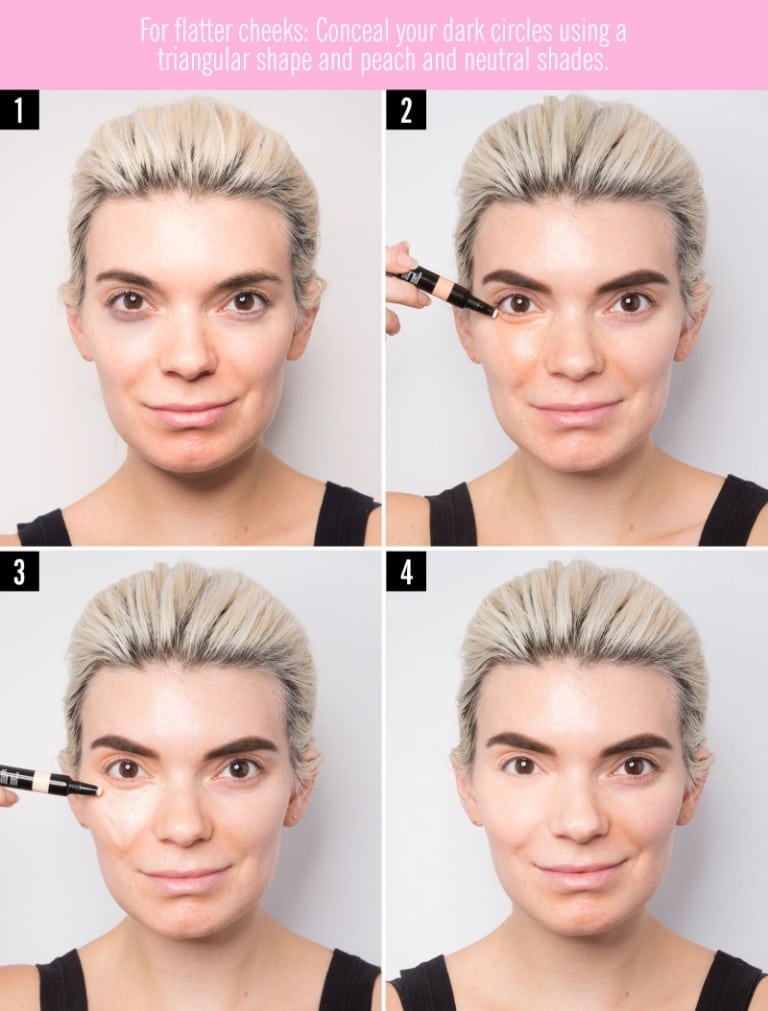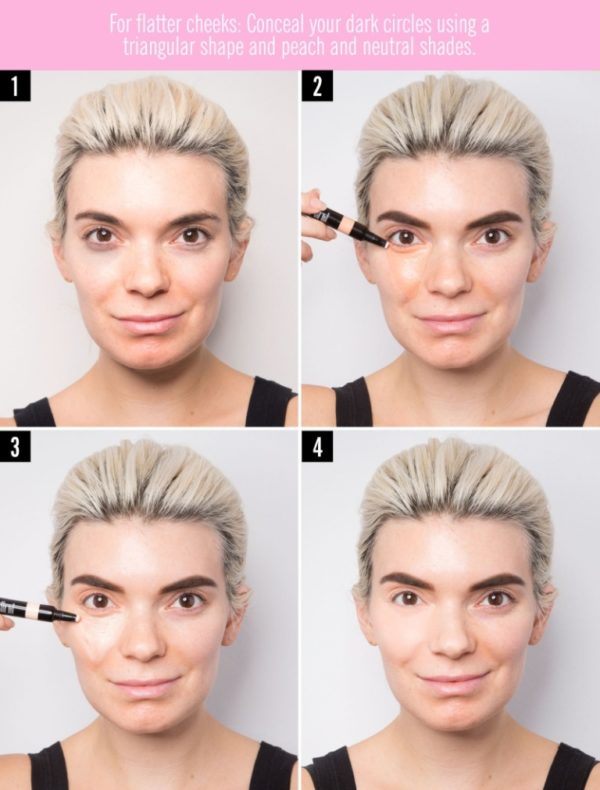 source
9.Curl your lashes for an instantly wide-awake effect.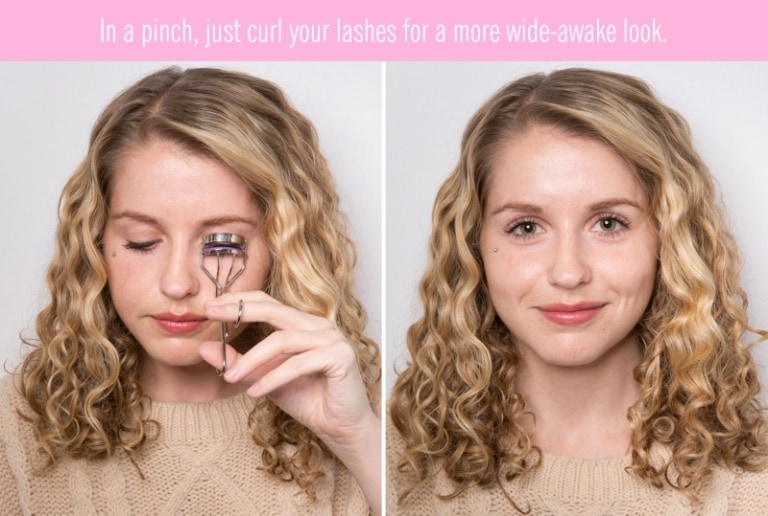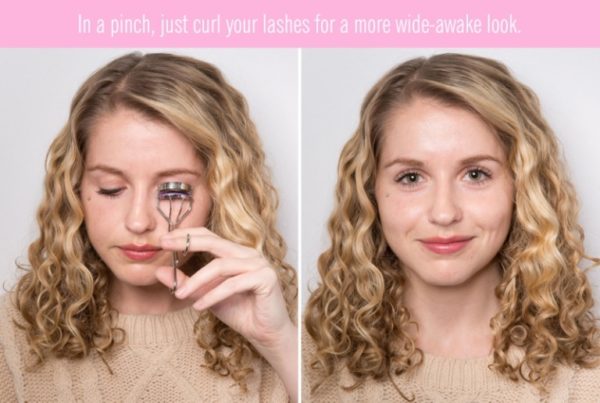 source
10. You don't need multiple brushes to get a perfect smoky eye. Just use your fingers instead.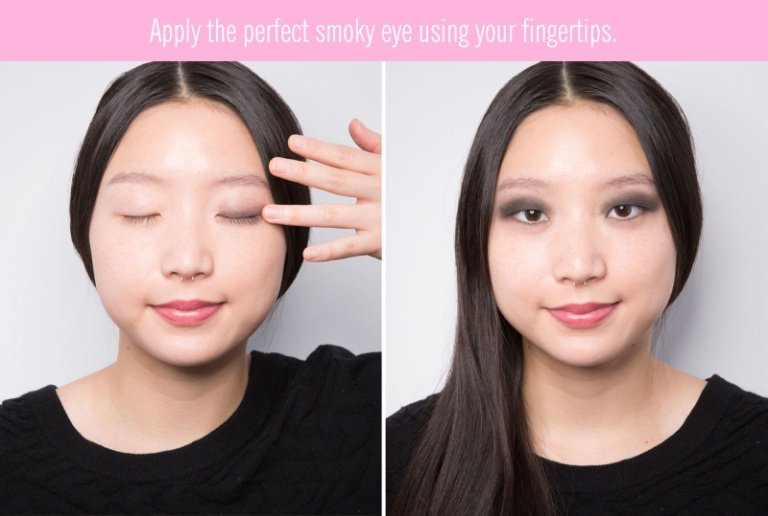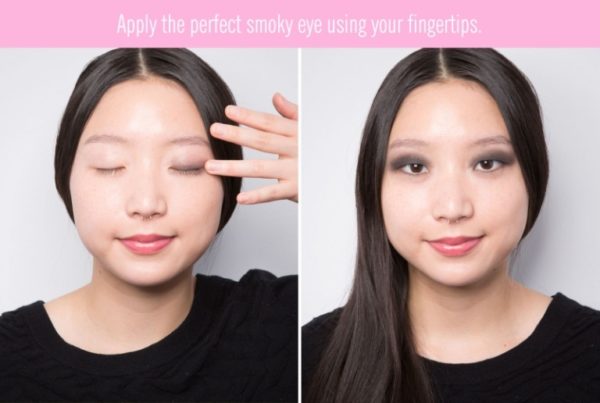 source
11.Draw a checkmark on your cheek to contour.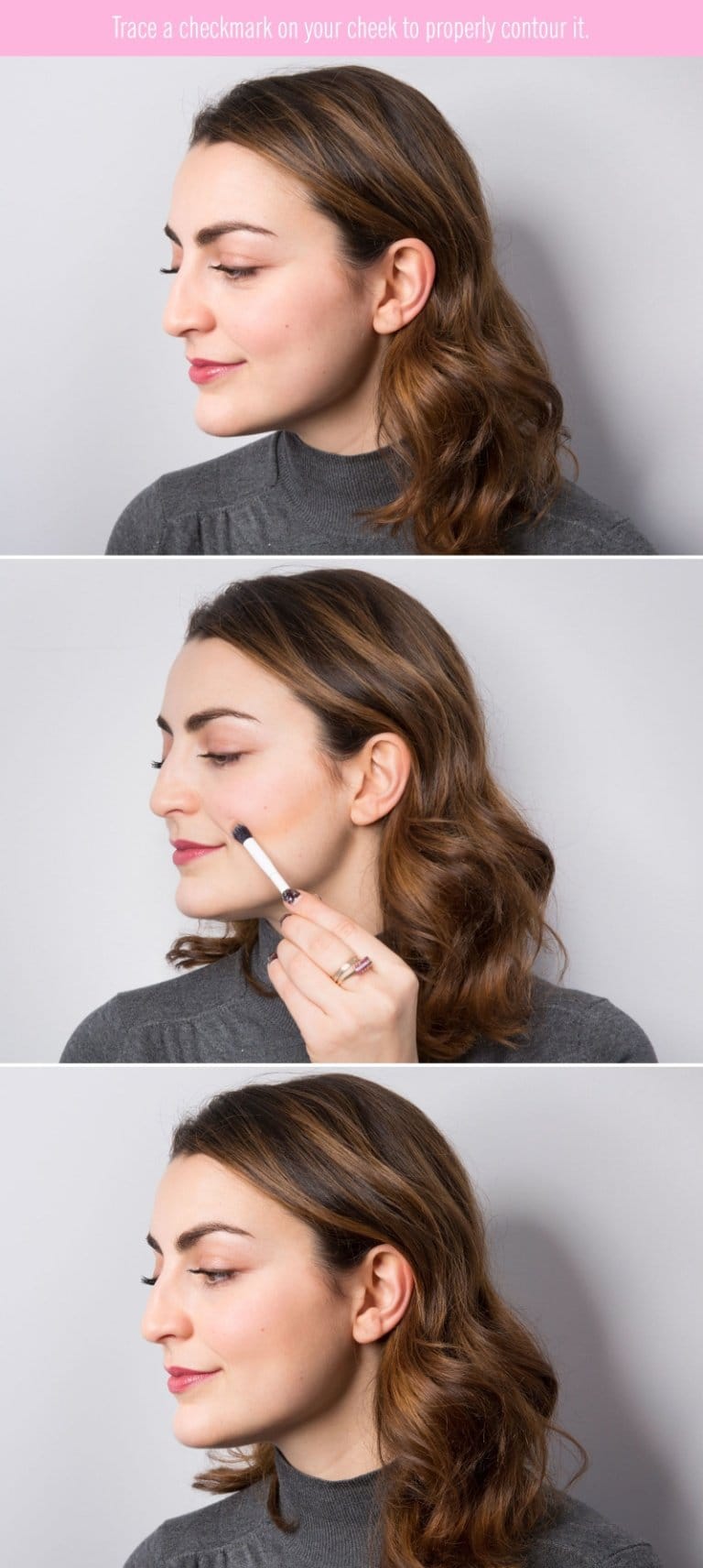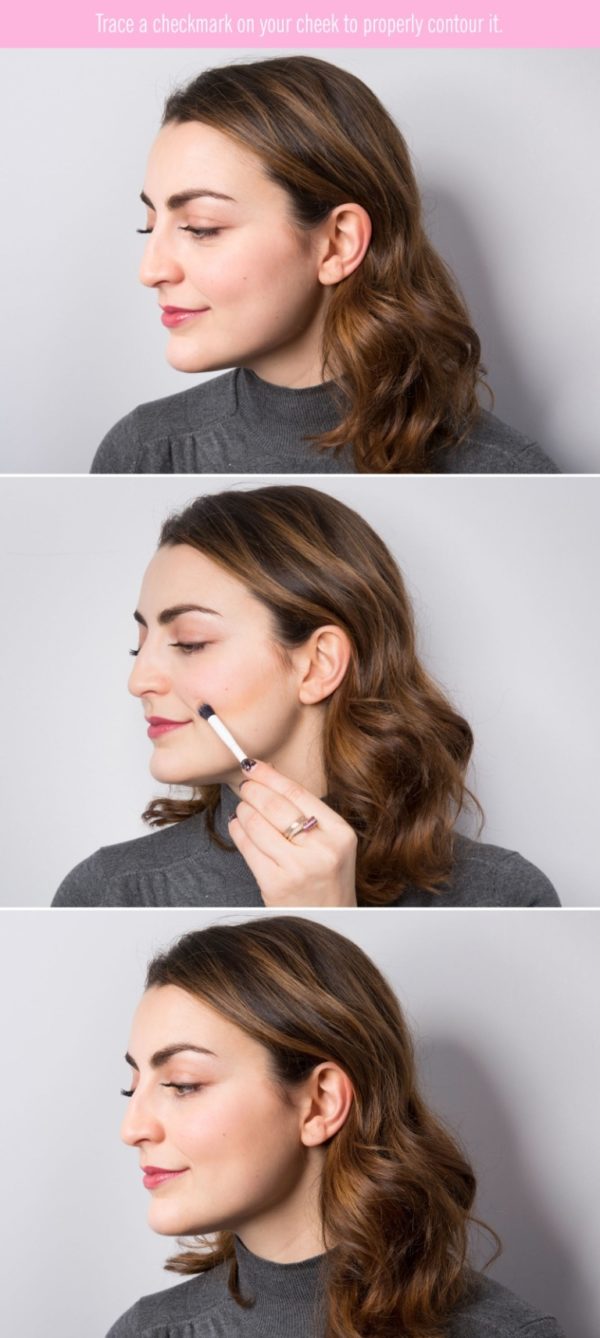 source
12.Want fuller-looking brows without having to fill them in? Spray a disposable mascara wand or spoolie with hairspray to set your brows in place.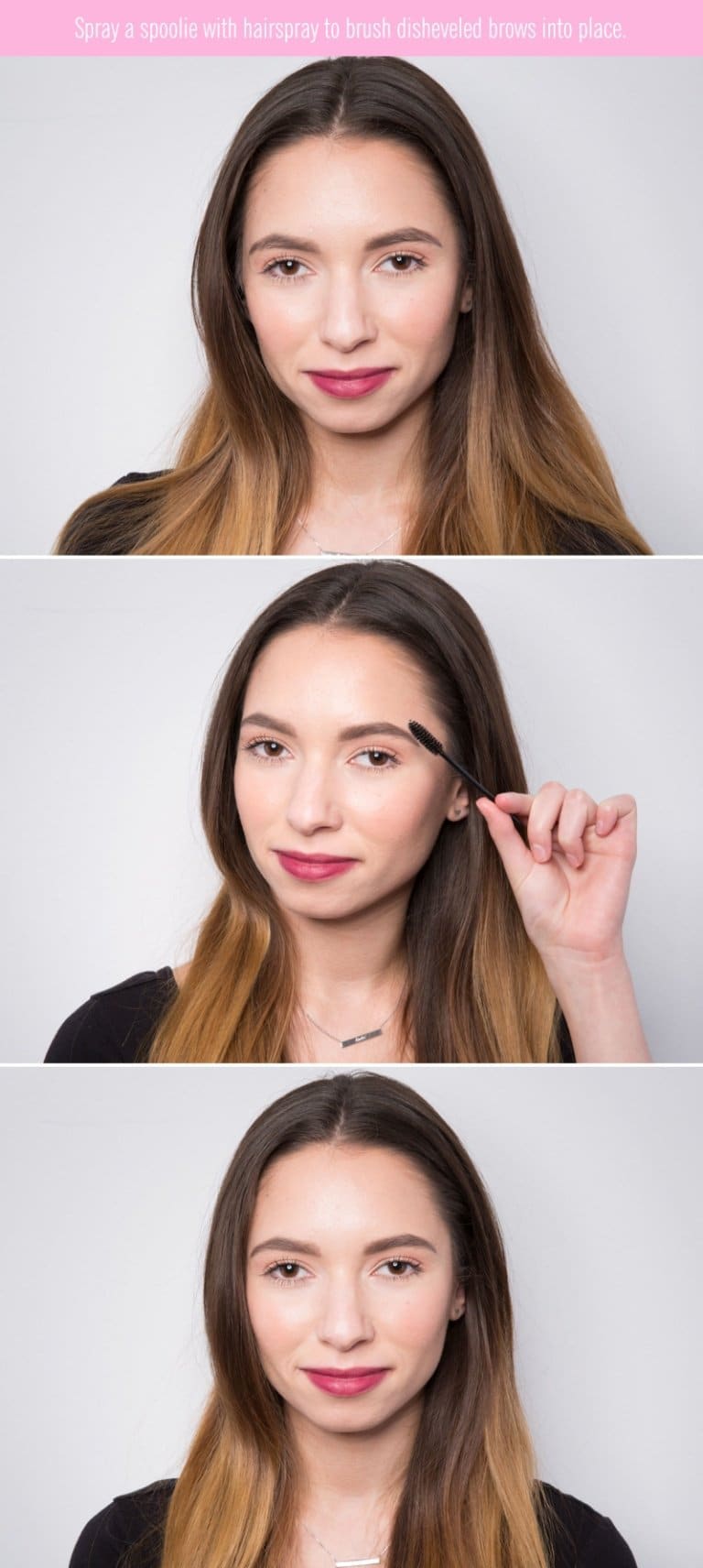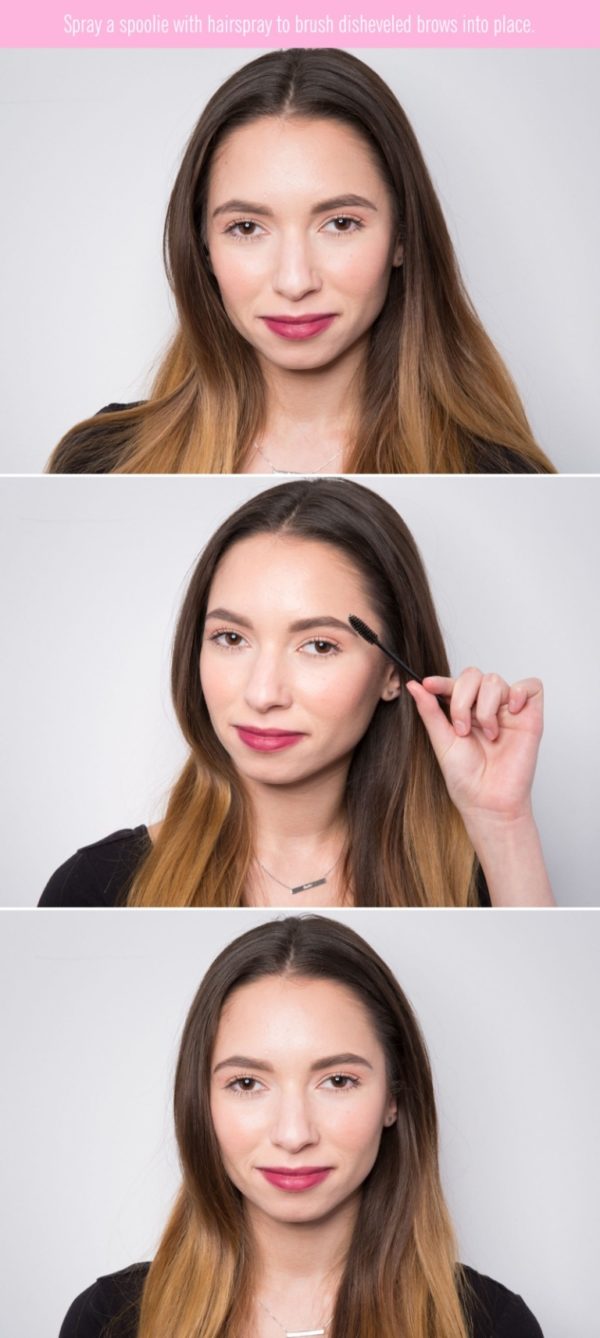 source
13.To quickly pinpoint where you need to conceal under your eyes, instead of looking straight into the mirror, tilt your chin down to reveal any dark shadows.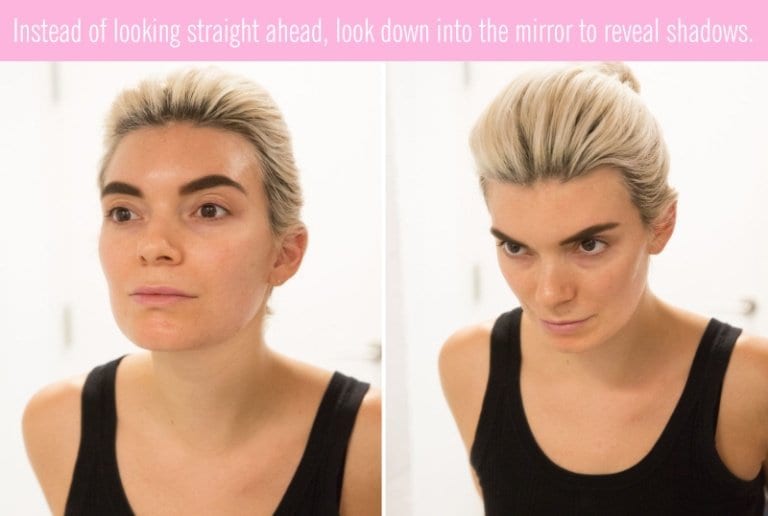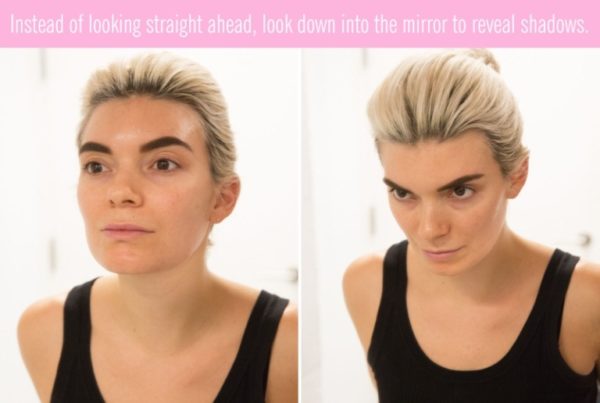 source
14.Immediately turn your shiny lipstick into a matte version with translucent powder.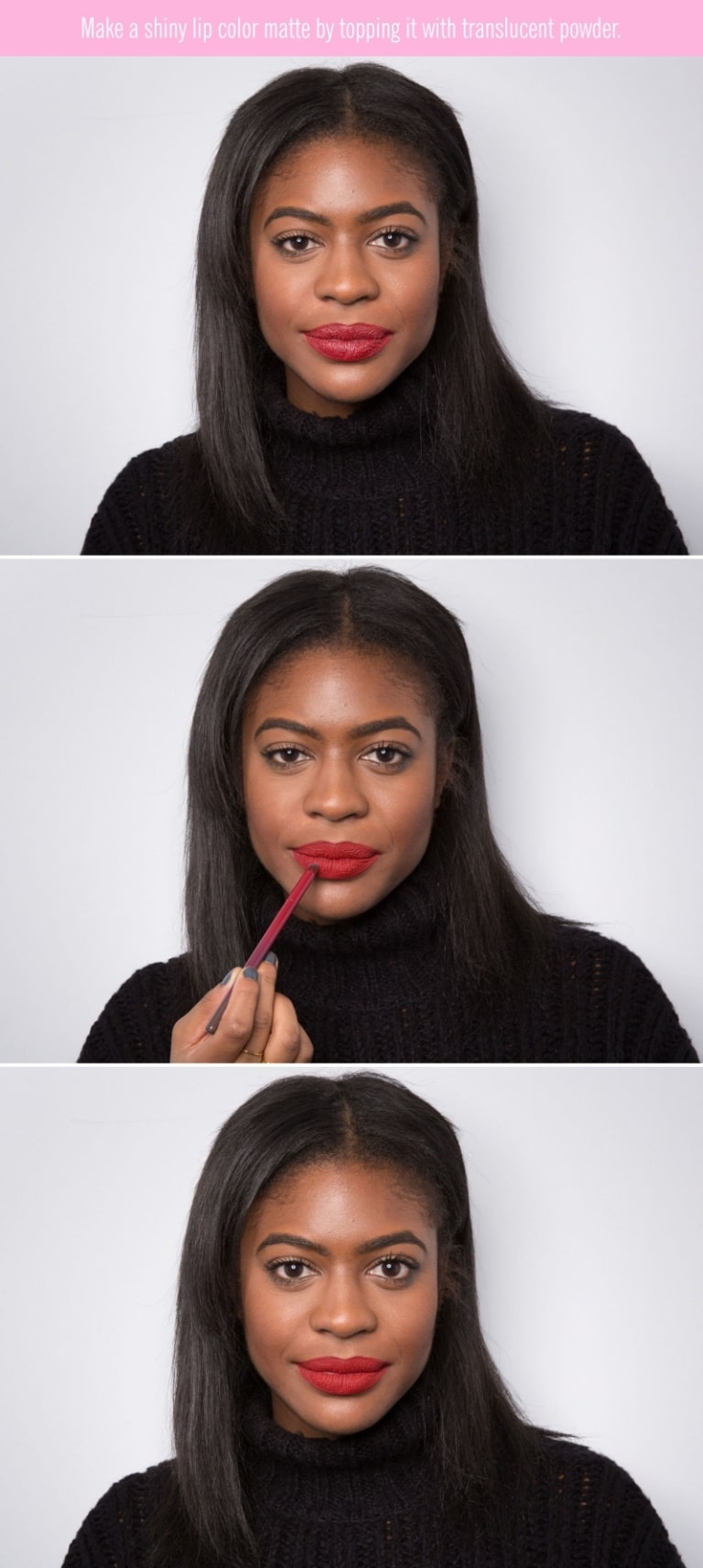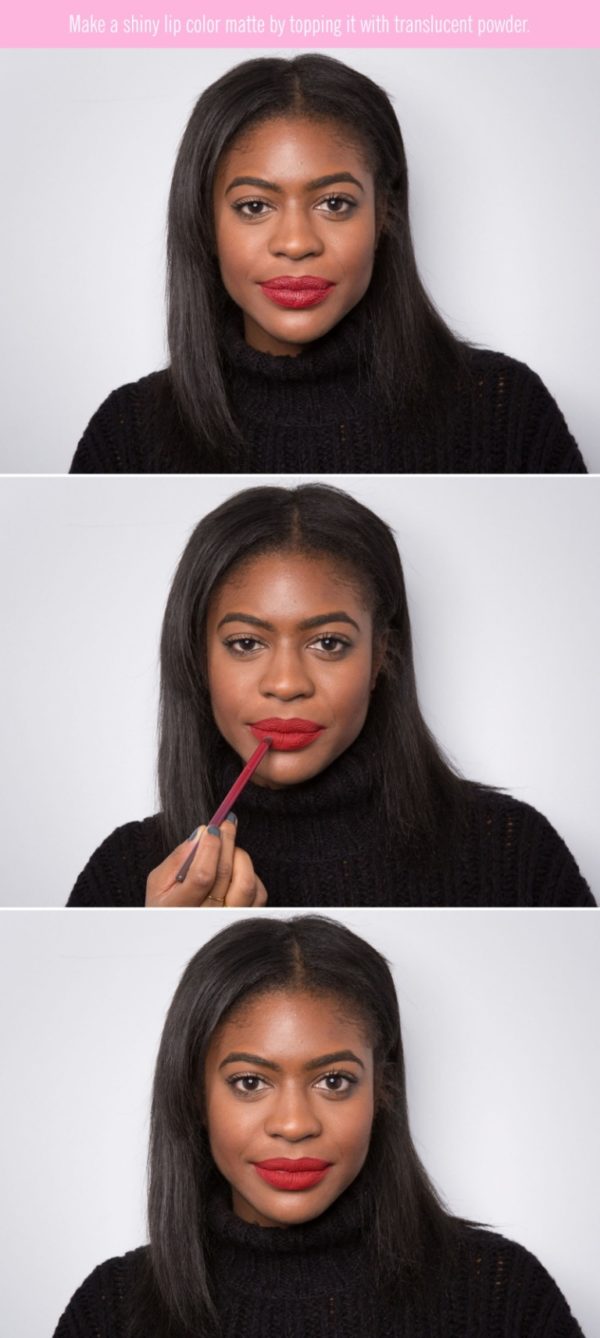 source
15.Brighten your eyes in seconds by lining the inner rim of your lower lash line with a peachy nude-colored liner.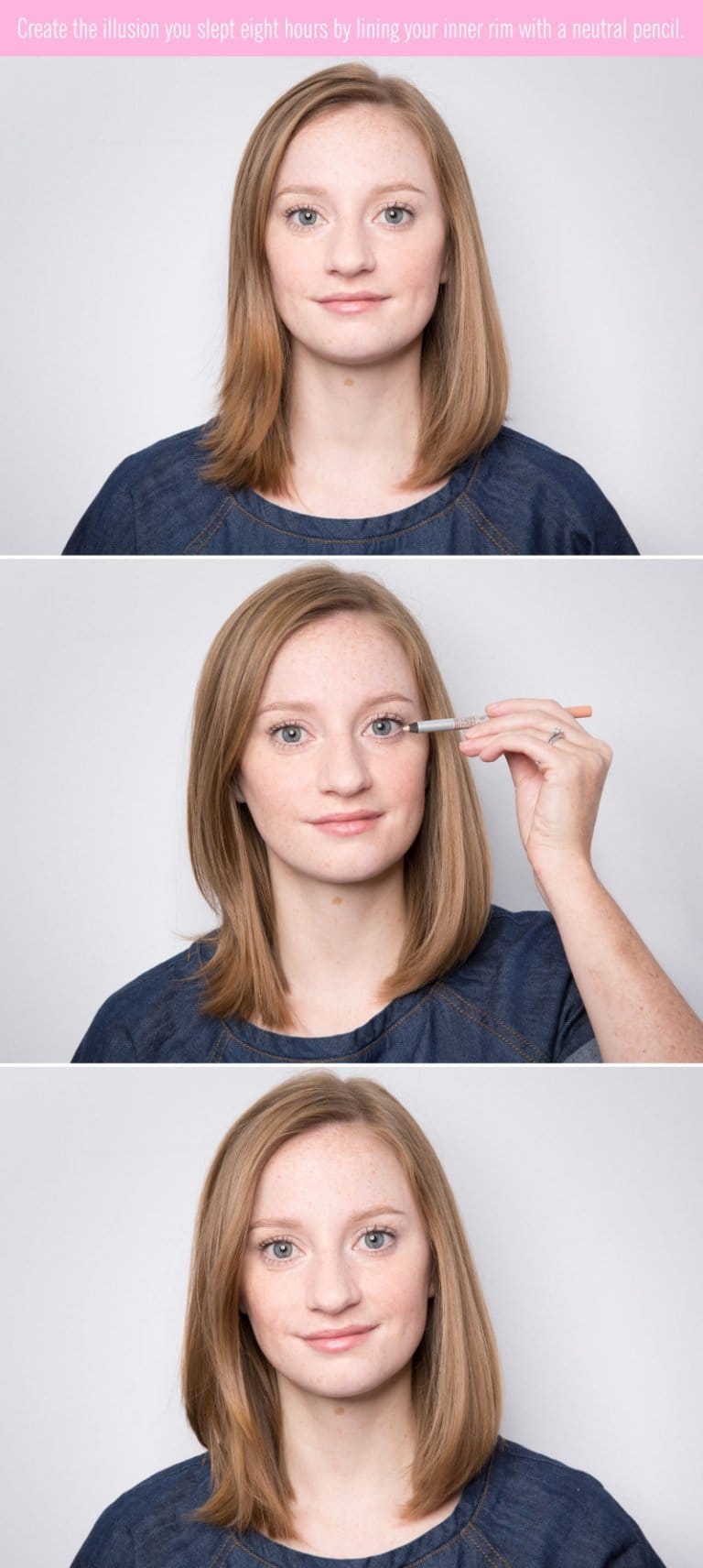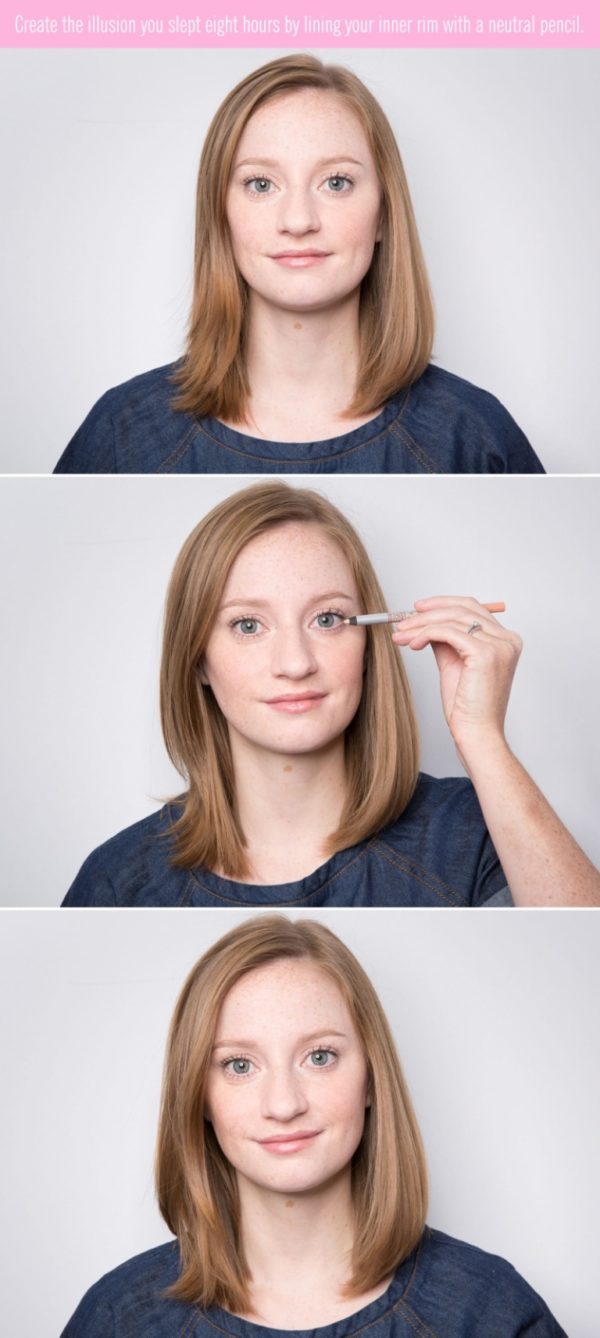 source
16.If you're in a pinch, use the same color on your eyes, cheeks, and lips.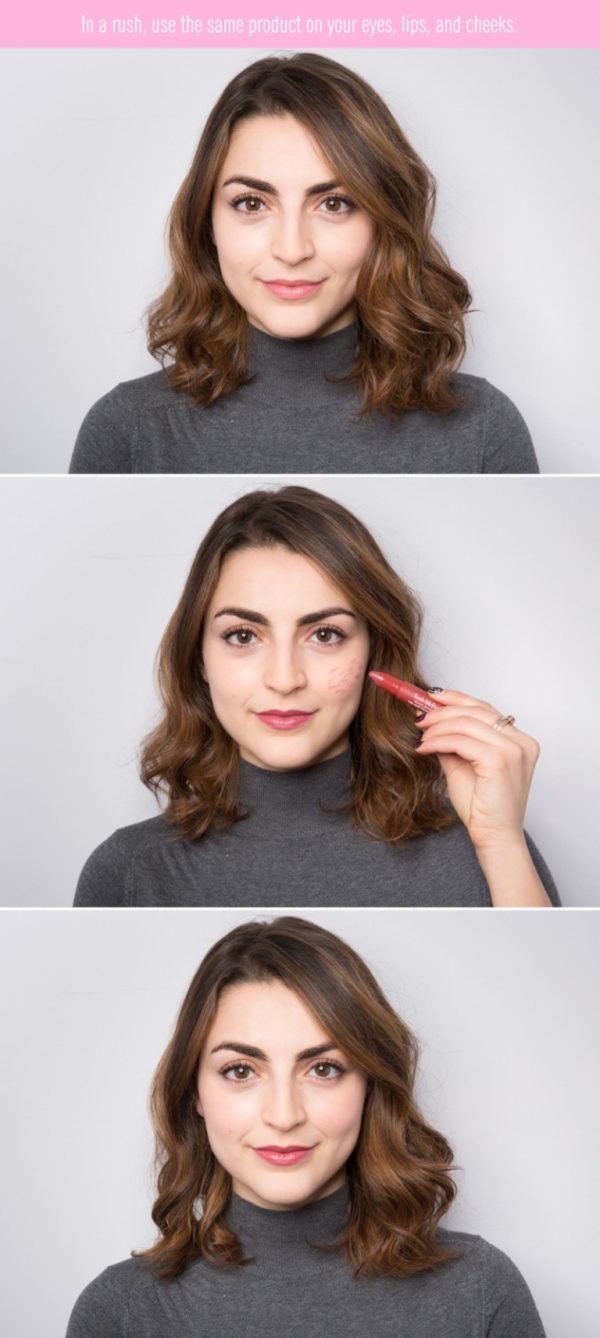 source
17. Before tweezing your brows, fill them in first so you don't overpluck.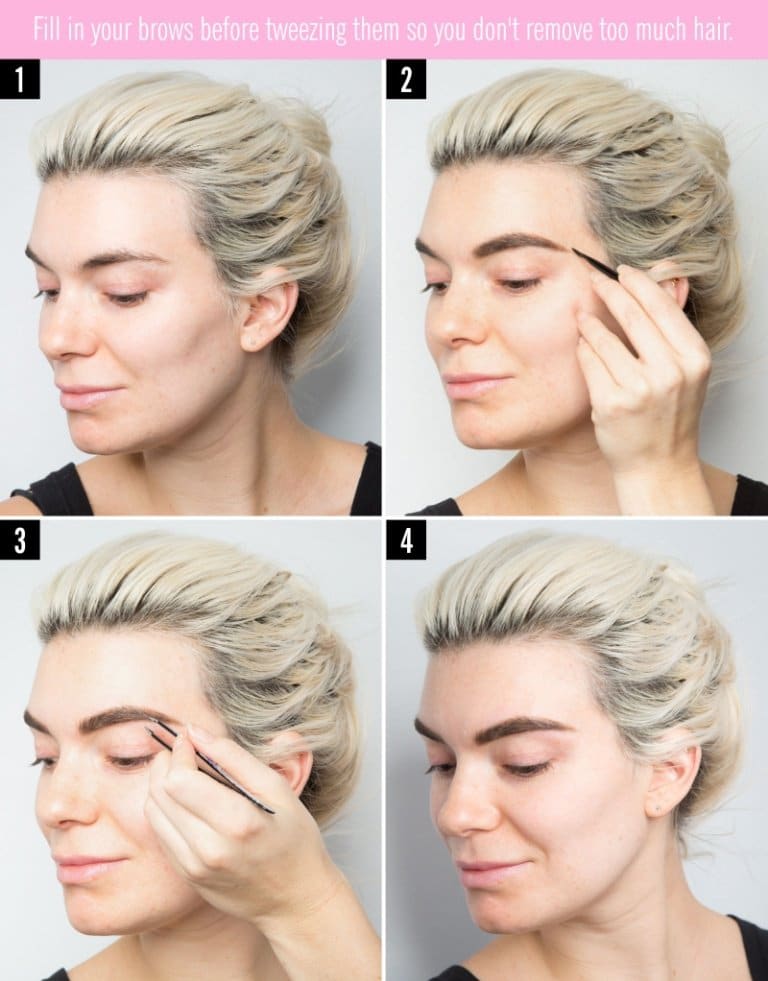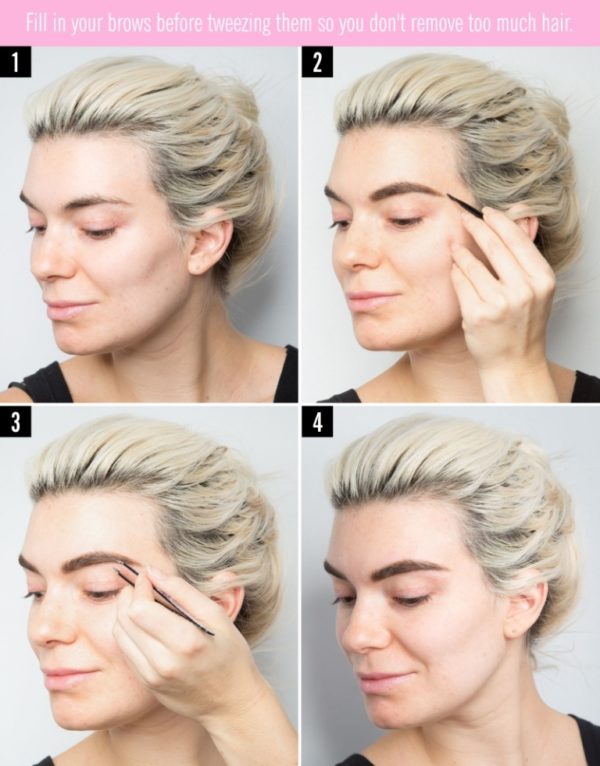 source
18.Revive flat hair and make it instantly more voluminous with dry shampoo.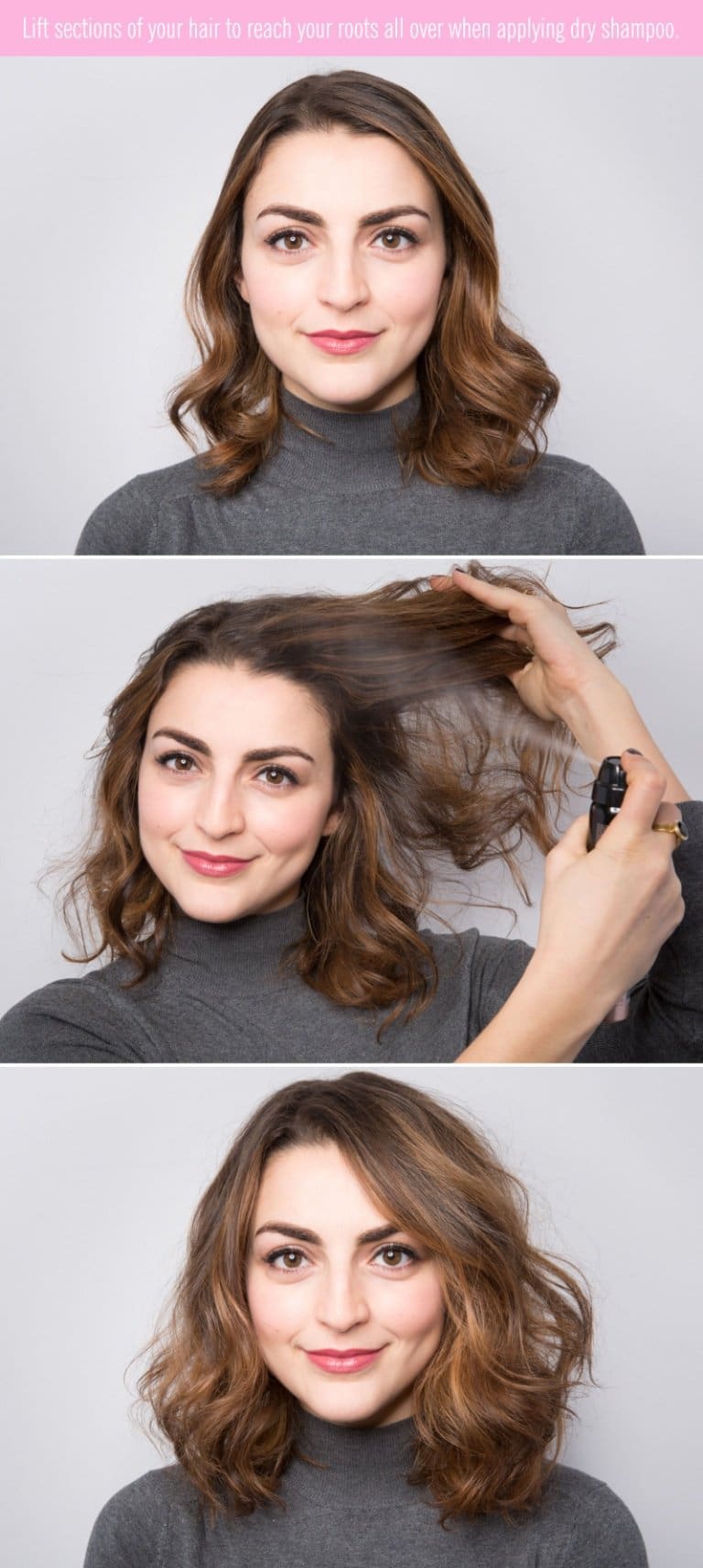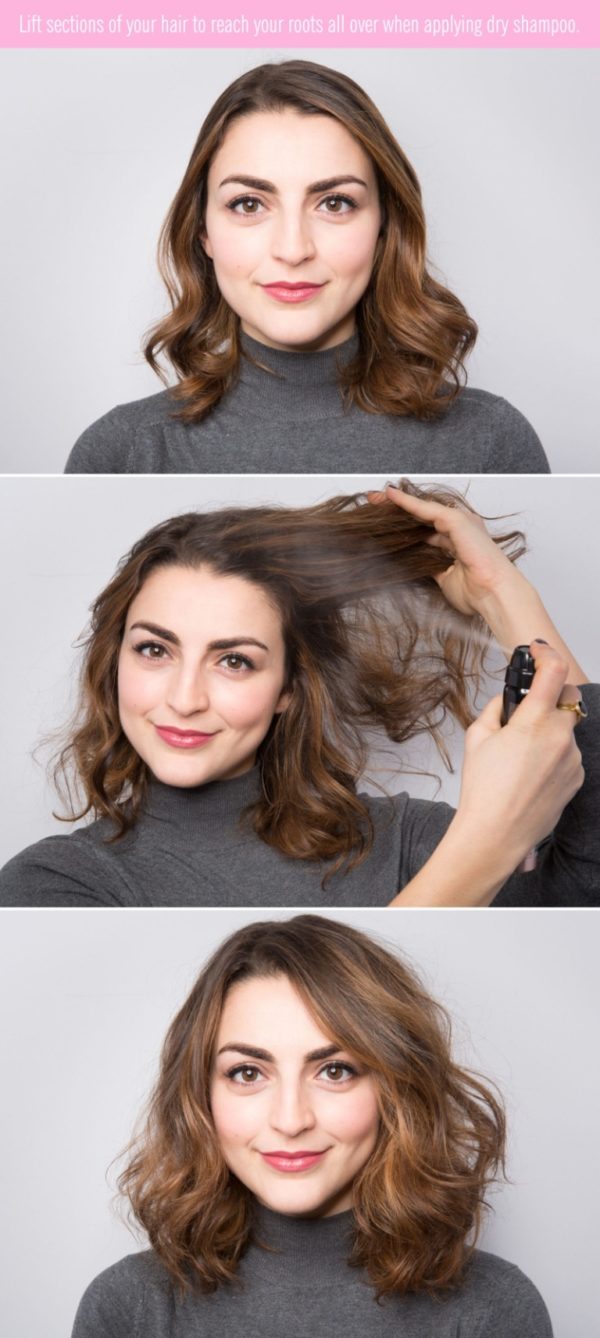 source
19.Conceal regrowth in between in-salon appointments with a hair shadow that matches your dyed color.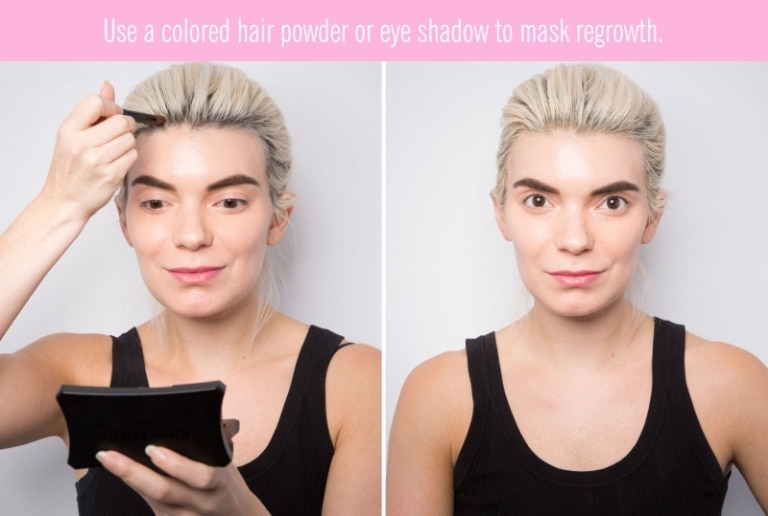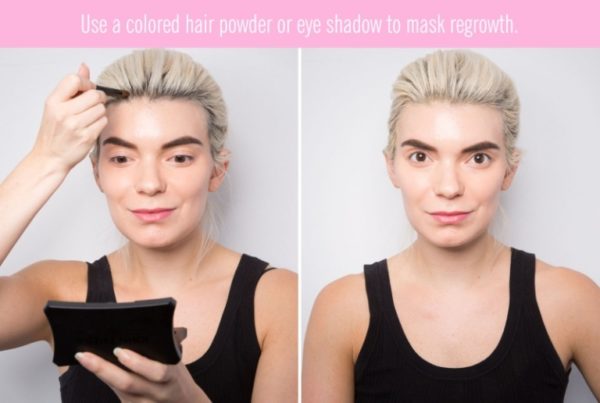 source
20.Tame flyaways with an alcohol-free hairspray.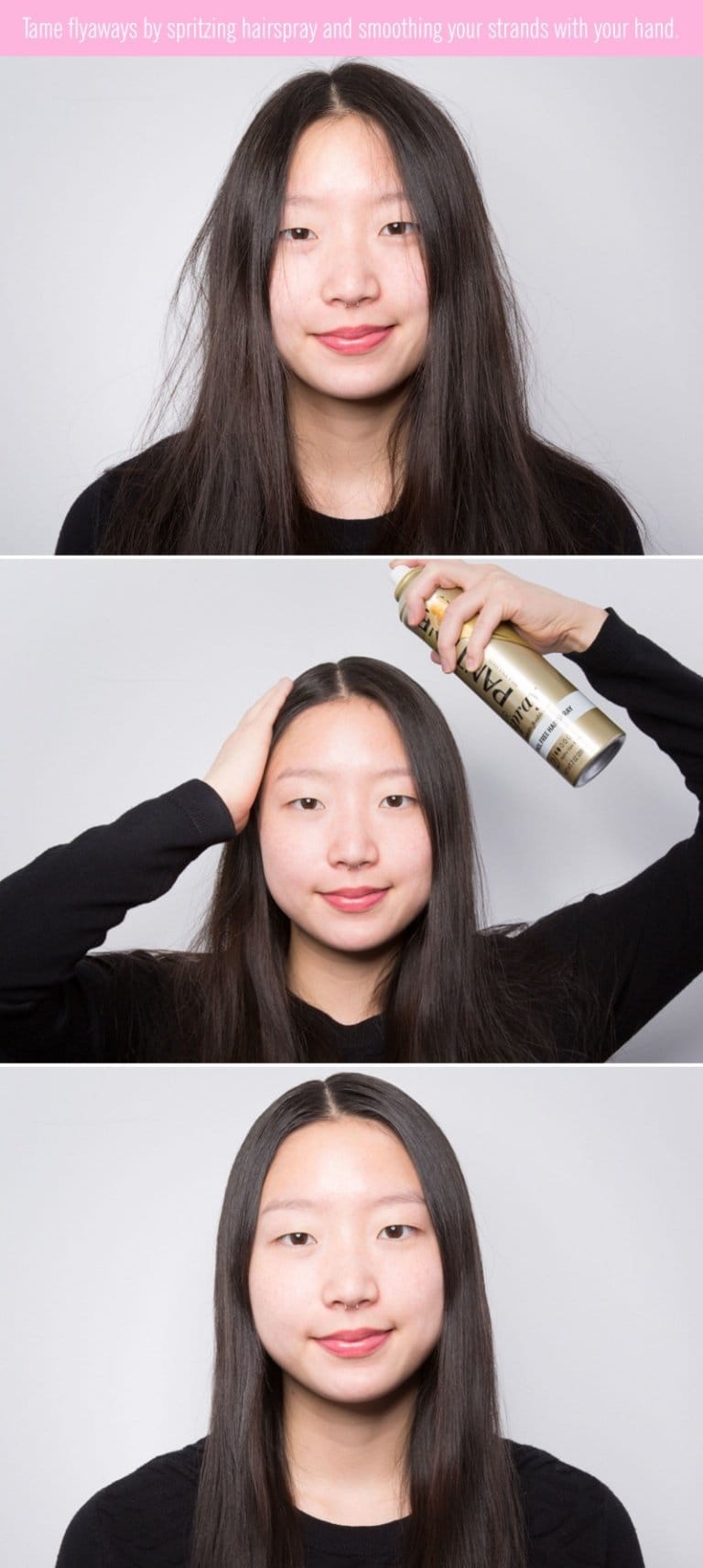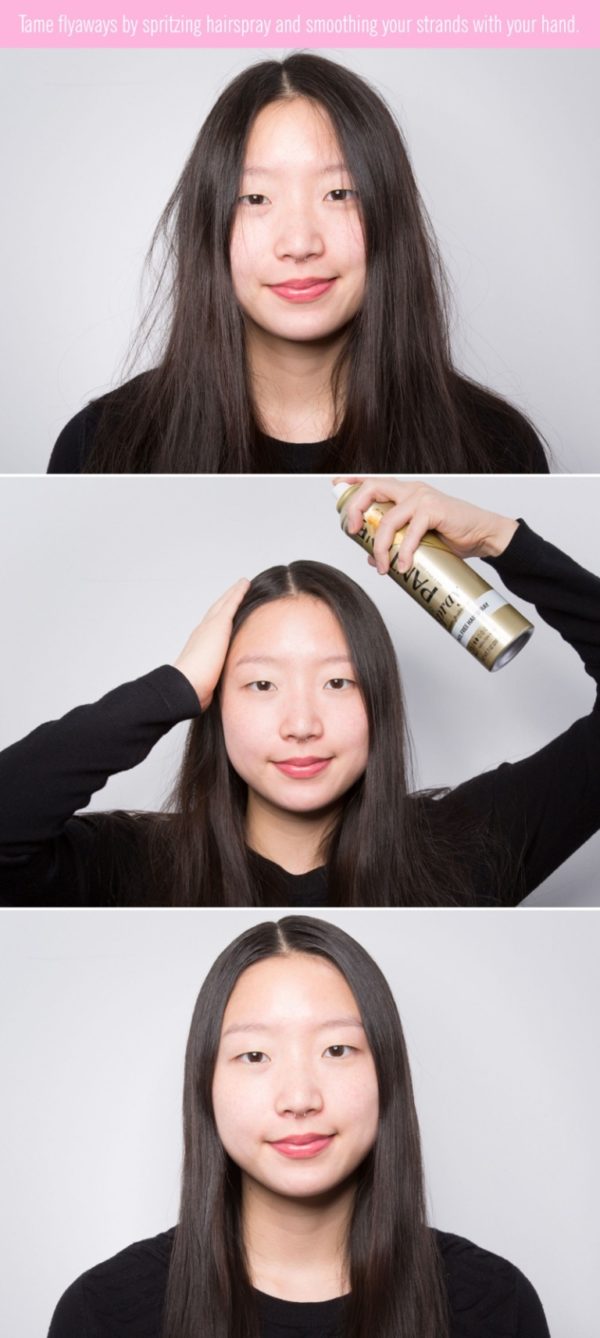 source