Taking care for your nails is a must if you want to look clean, neat and polished. We can see women of all ages shaping their nails and getting some pretty nice manicures which give a wonderful first impression for you. The nails designs vary and they depend on your preferences, your moods, the movies you have currently seen, the colors you prefer at the moment, the trends that you follow and so on. But today I have decided to stick to a theme that both little girls and adult women would love to see on their nails. THE UNICORN. Yeah, we can spot the unicorn almost everywhere, so why don't we do a manicure with it as well? Scroll down through this article and see the Magical Unicorn Nails That Ladies Of All Ages Are Going To Love and pick your next manicure design. Don't miss to see the interesting Disney nails that even the adults will go crazy for and the romantic Valentine's Day nails ideas which will be in trend for the upcoming holiday.
Although at first you may think that the unicorn theme is a pretty childish idea and it will suit kids best, you are totally wrong. It can look really elegant and sophisticated if you combine the colors and drawings at the right way.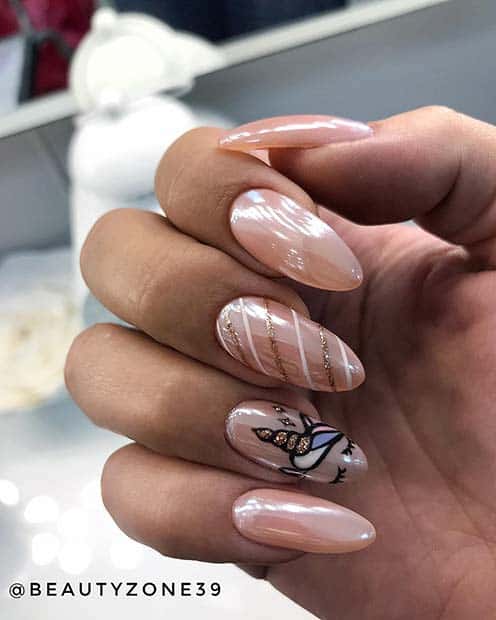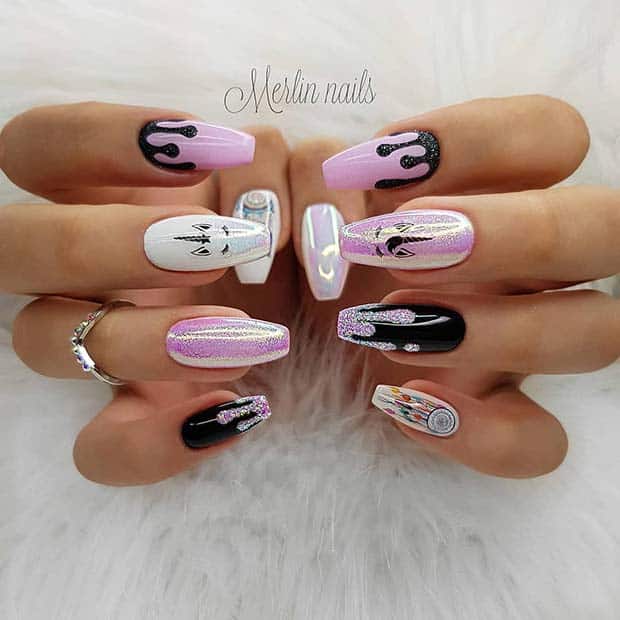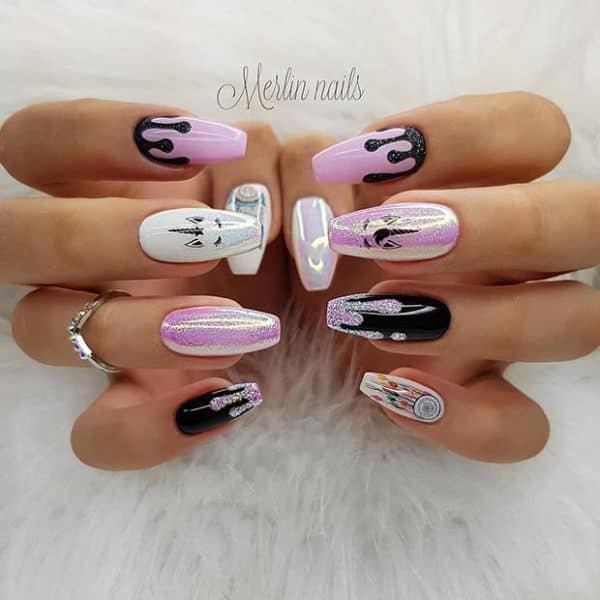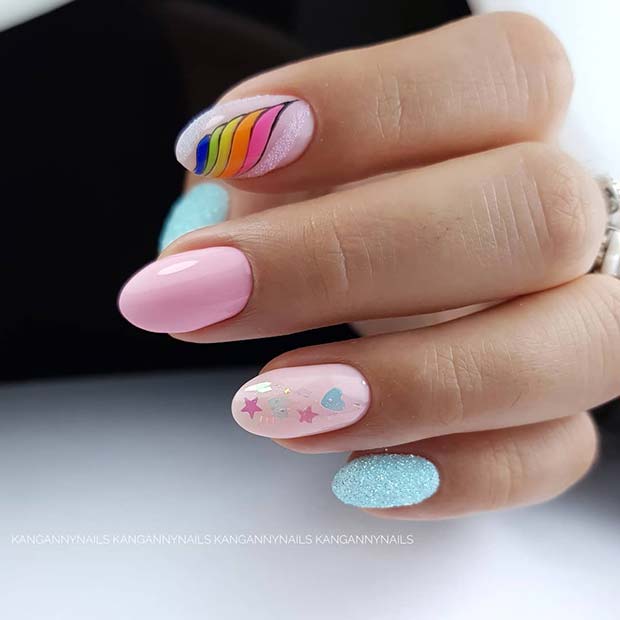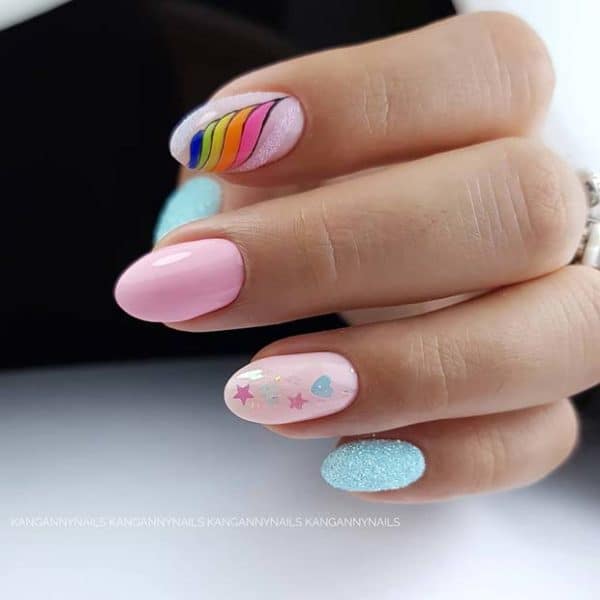 If you want to have some colorful manicure that will be sweet and gentle at the same time, you are definitely looking for the unicorn nails.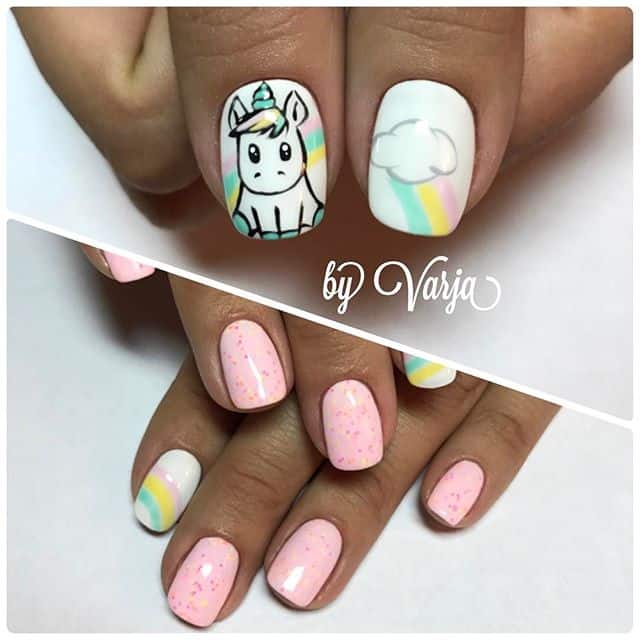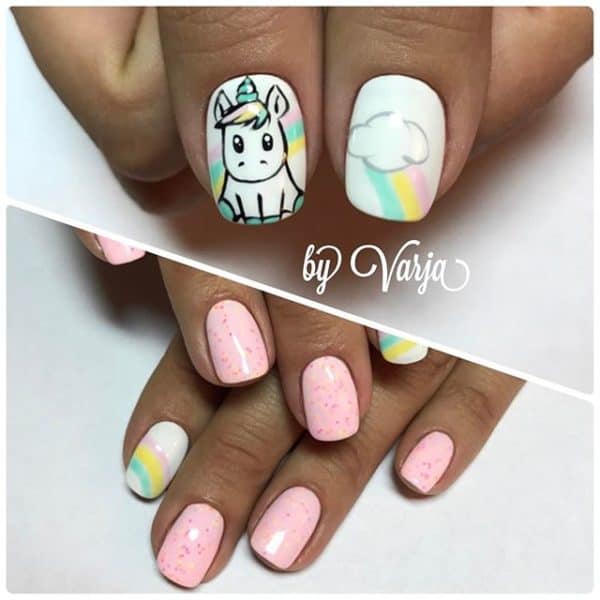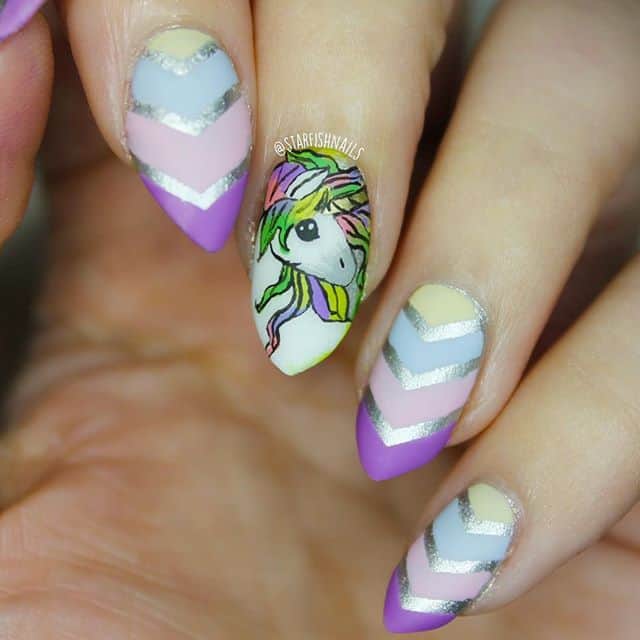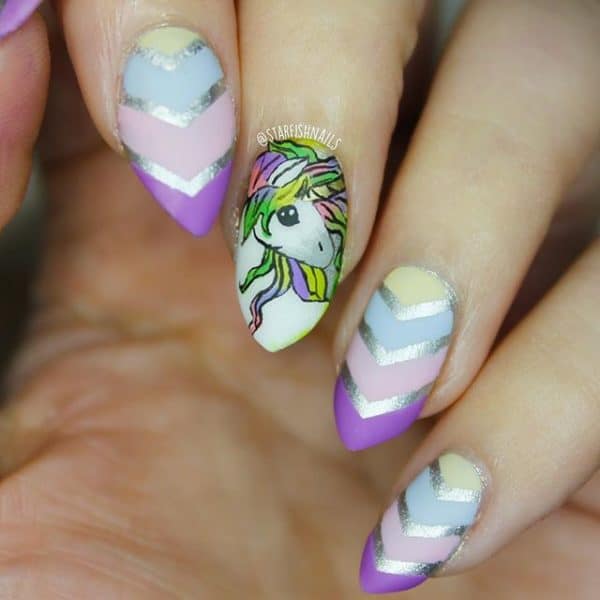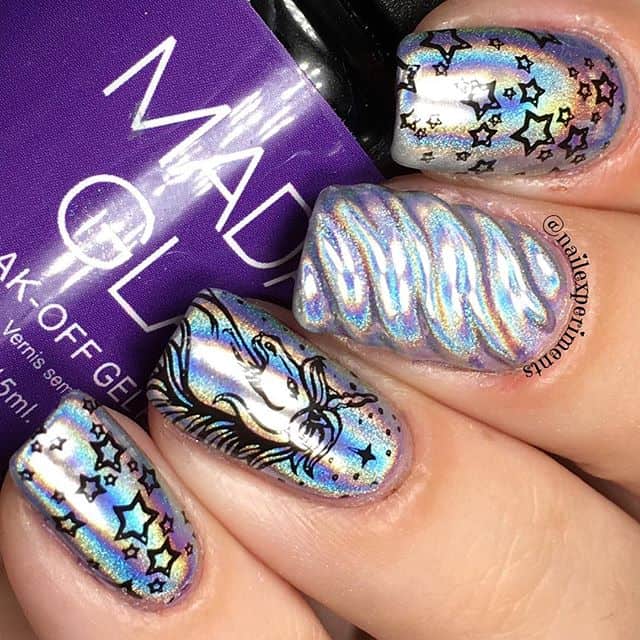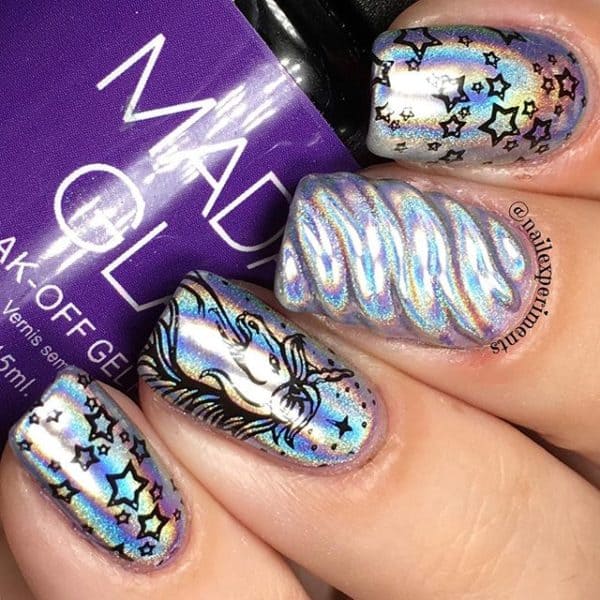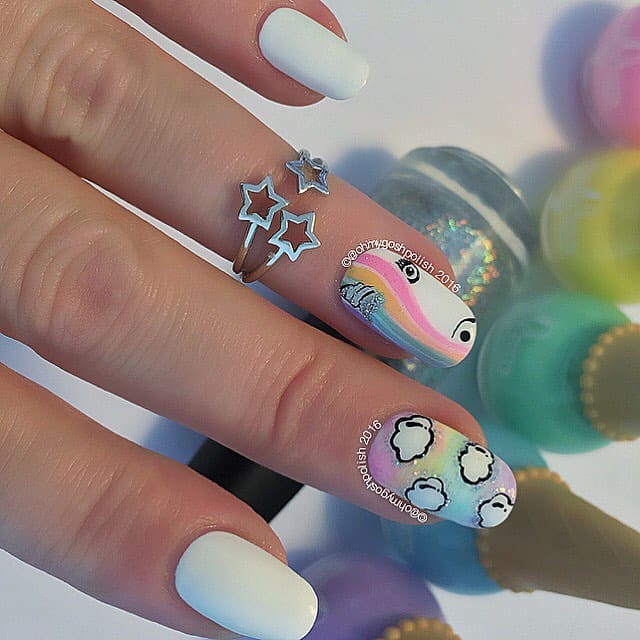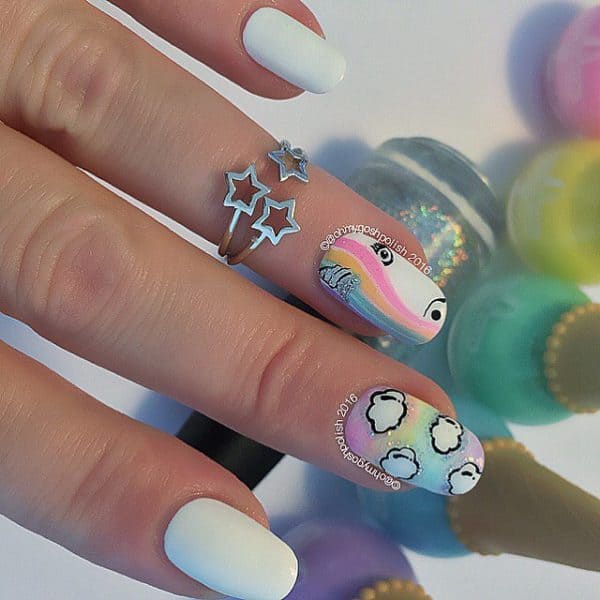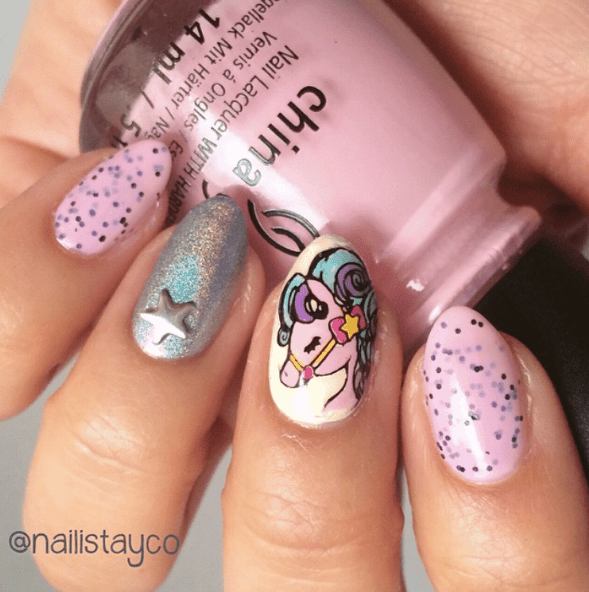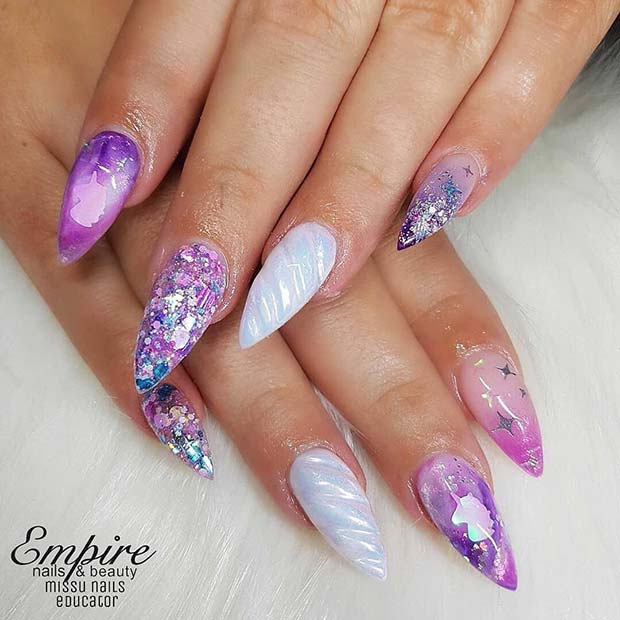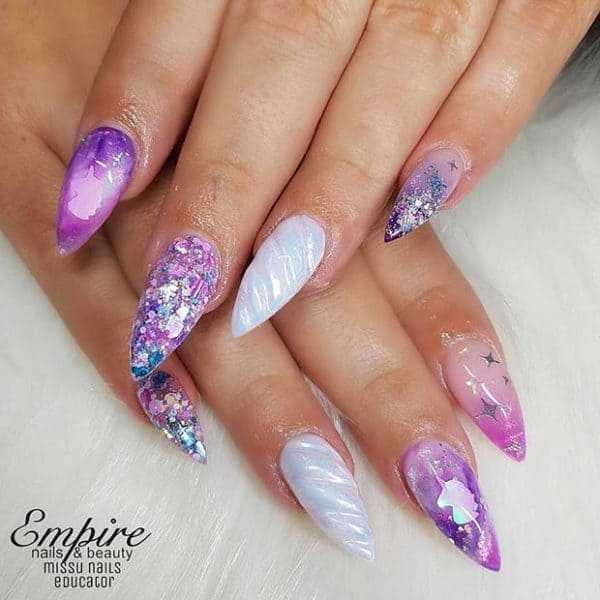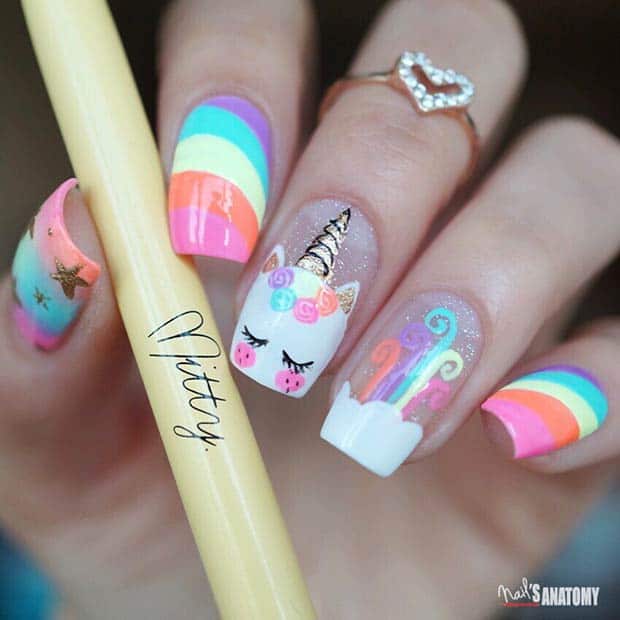 You can keep things simple but stick to the unicorn theme. Choose just the magical colors inspired by the magical creatures and let them rock your manicure.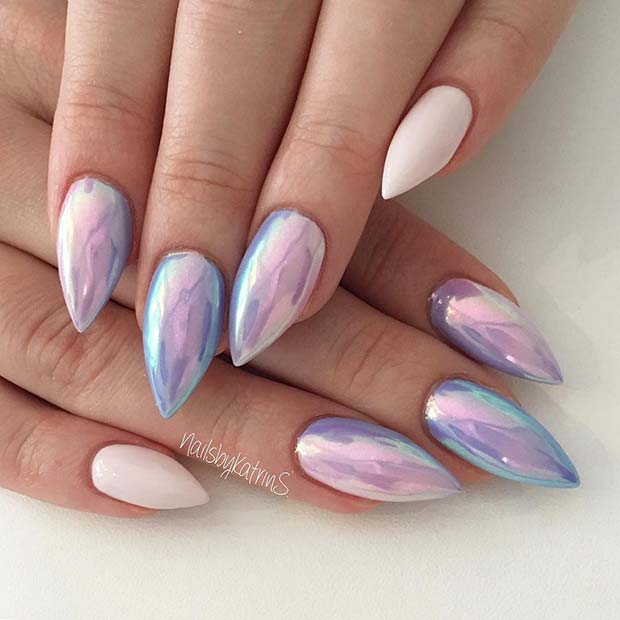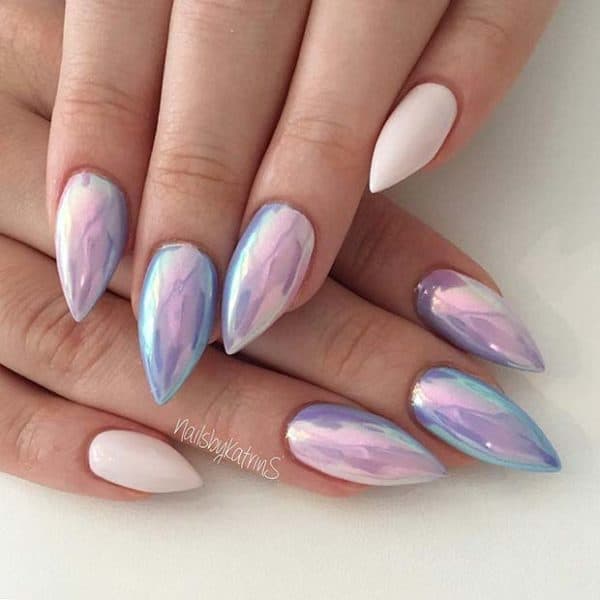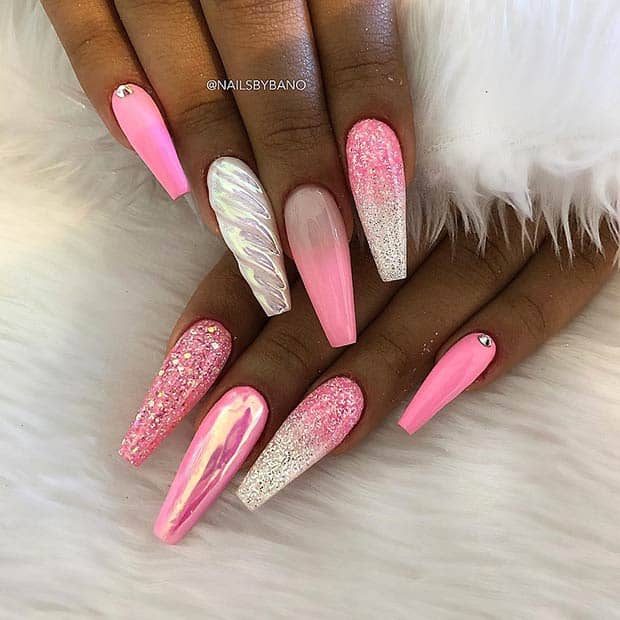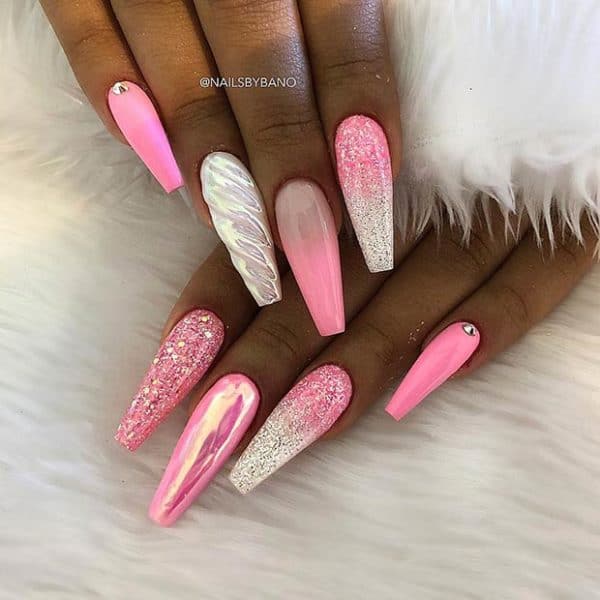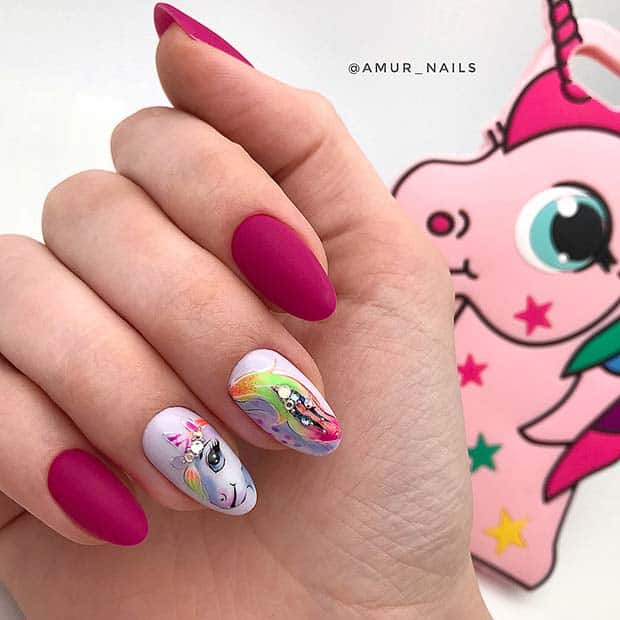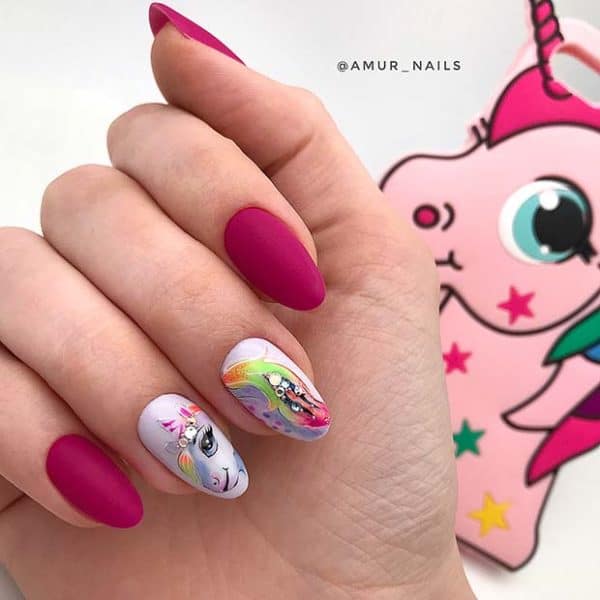 Accents nails will make your whole unicorn manicure a lot more unique and stunning, so don't be modest if you have already chosen to go for the unicorn nails. They are supposed to be eye-catching, bold and dramatic, so feel free to experiment and try things that you haven't tried so far. I promise that your manicure will be one of a kind!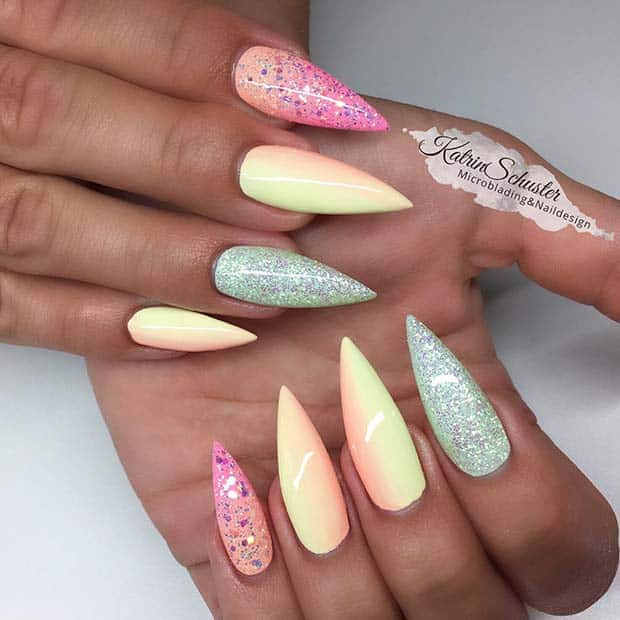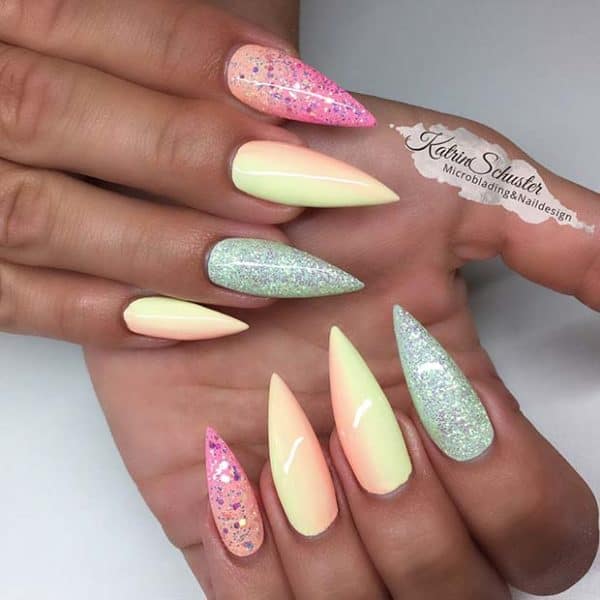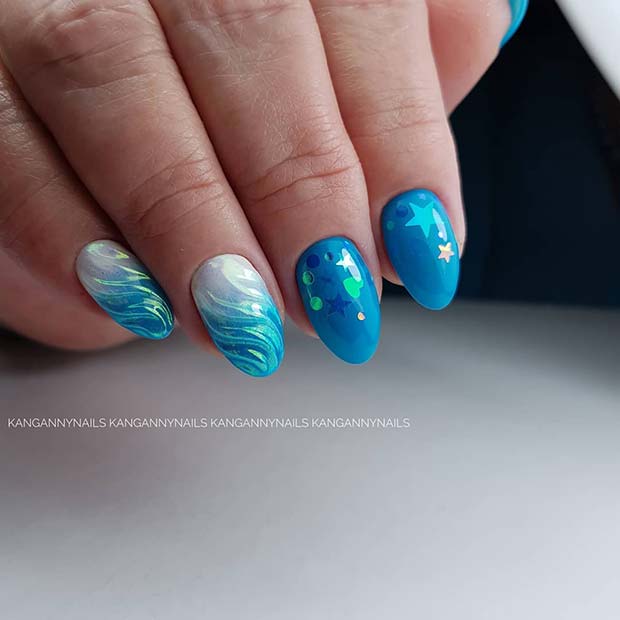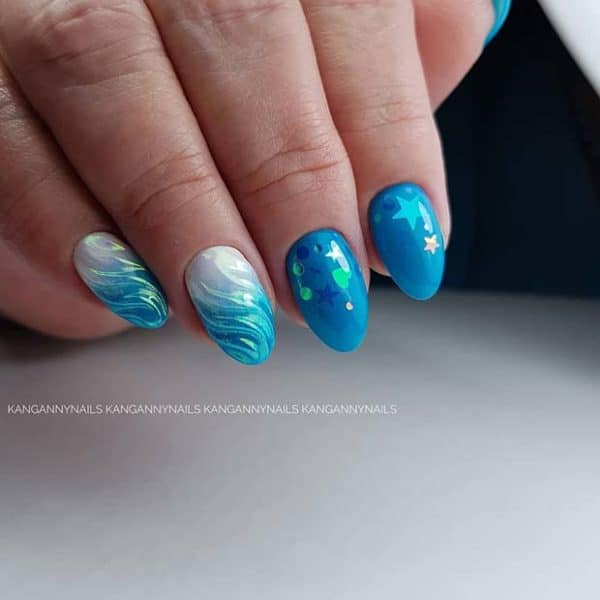 The unicorn theme is so magical and versatile and can fit nails of different length and shape perfectly well and this makes it amazing both for young girls and ladies. Have you managed to pick some of these colorful unicorn nails designs that you would love to see on your mani?