Fall is right behind the corner. We are all looking forward to the pumpkin season. If you want to welcome it as a fashionista, we have selected for you some adorable ways to style your maxi skirt during fall. Yes, maxi skirts are going to mark this fall, so if you want to follow trends, then you should definitely get yourself one. Do you already have it in your closet? Here is how to wear a maxi skirt this fall.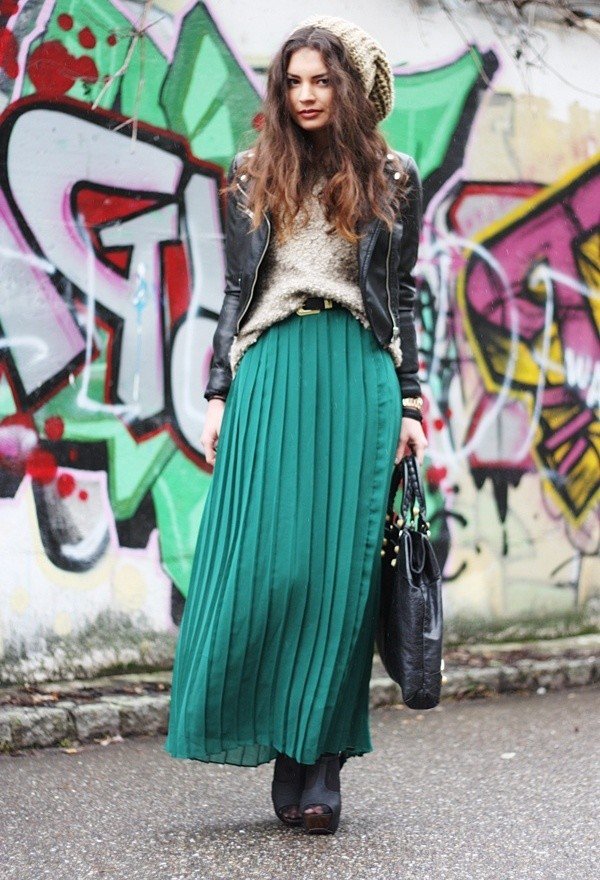 Photo via fashionhippieloves.com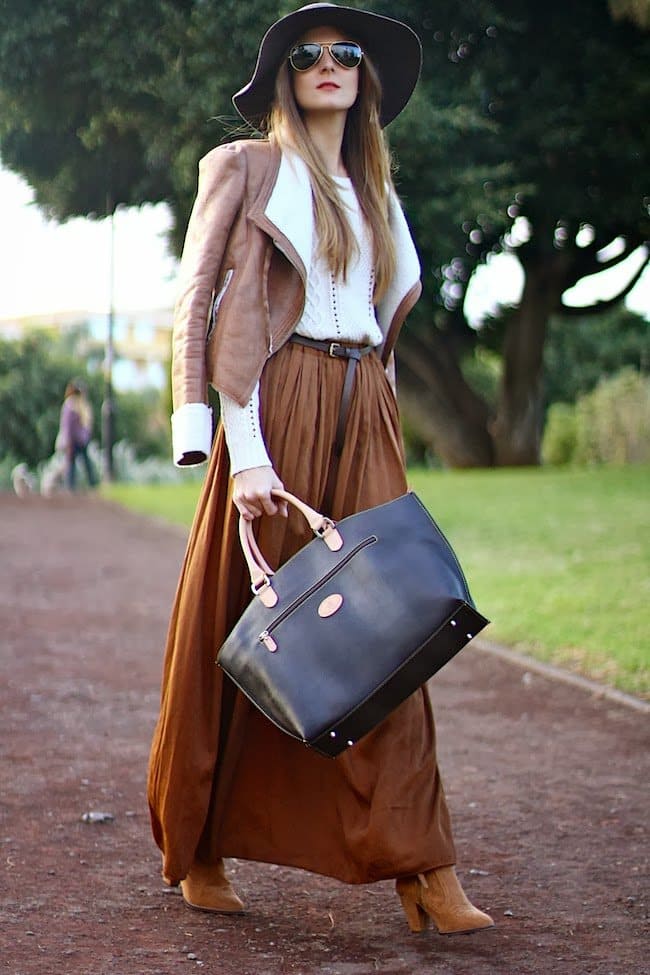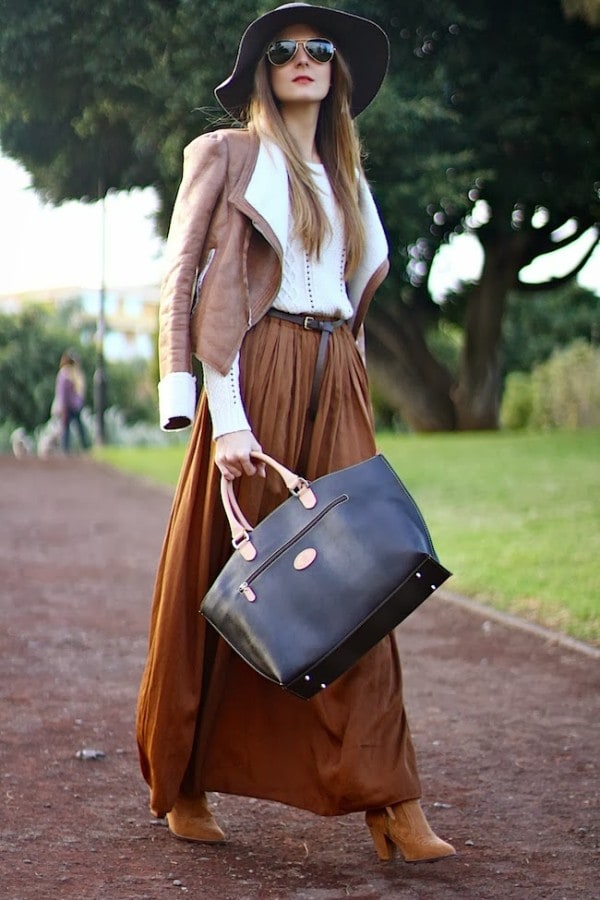 Photo via marilynsclosetblog.blogspot.com.es
Pair your maxi skirt with an oversized sweater
The two fall wardrobe staples that will mark this fall are definitely the fall maxi skirt and the timeless knitted sweater. Why don't you pair them together to get a cozy, romantic, and chic fall outfit? Since everything this fall is in the sign of oversize, we recommend you choose an oversized sweater for your attire. The oversized sweater will provide you with extra warmth. When combined with a maxi skirt, the look gets a more feminine touch. And, because these two pieces are both loose-fitting, the best would be if you break up the skirt with a skinny belt. That will help you define your waist and give you a more polished look.
Extra styling tip: gather the extra material of the sweater in the back when you belt it, so the front lays nicely and gives you a more feminine look.
If you are not a fan of wearing belts, you can still tuck the sweater into the skirt thinner sweaters will look simply gorgeous when you tuck them in the front part of your skirt.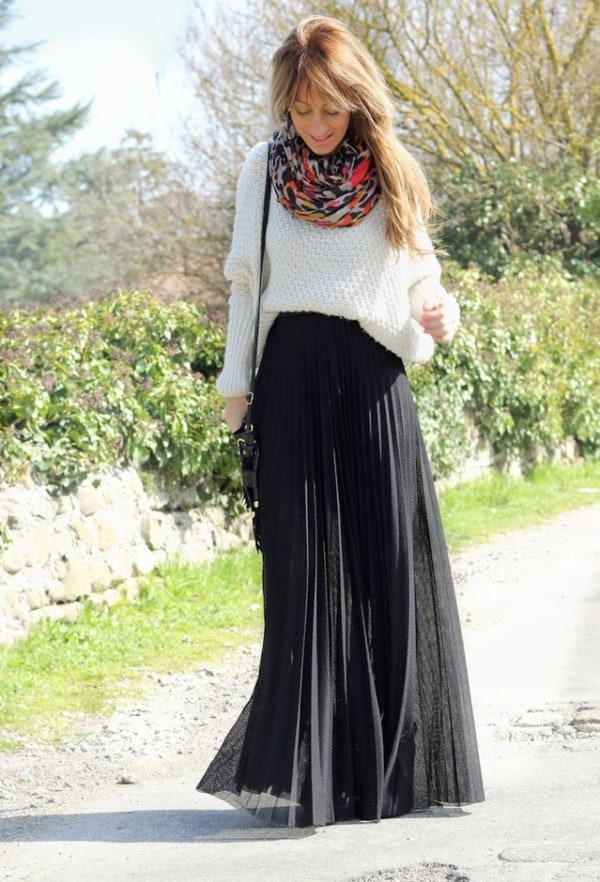 Photo via lolamansil.blogspot.com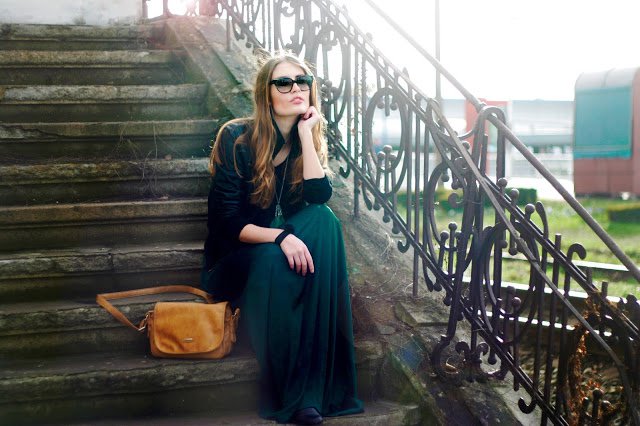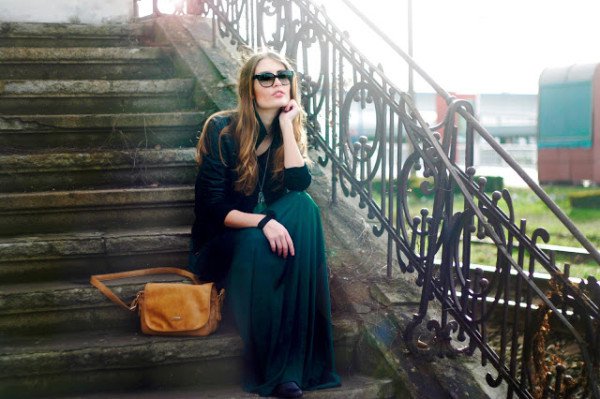 Photo via thediotima.blogspot.com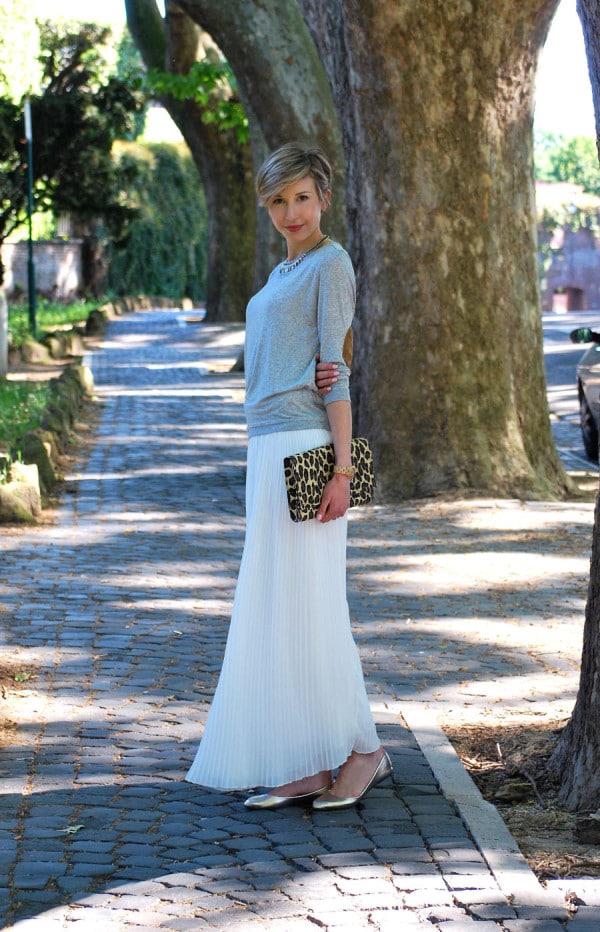 Photo via coffeeblooms.com
Pair your maxi skirt with a graphic tee
Another youngish way to rock your maxi skirt during fall is to pair it with a graphic tee. This could be a perfect choice for the summer-transiting-fall season outfits. You can still wear your floral prints in the late summer, and early fall season, so opt for a floral maxi skirt. Green tones are perfect choices for early fall. Later, you can change it with more earthy tones, like brown or olive green. Pair the skirt with a neutral-colored graphic tee and booties. These fall outfits will definitely catch all the attention. You will glow wearing them.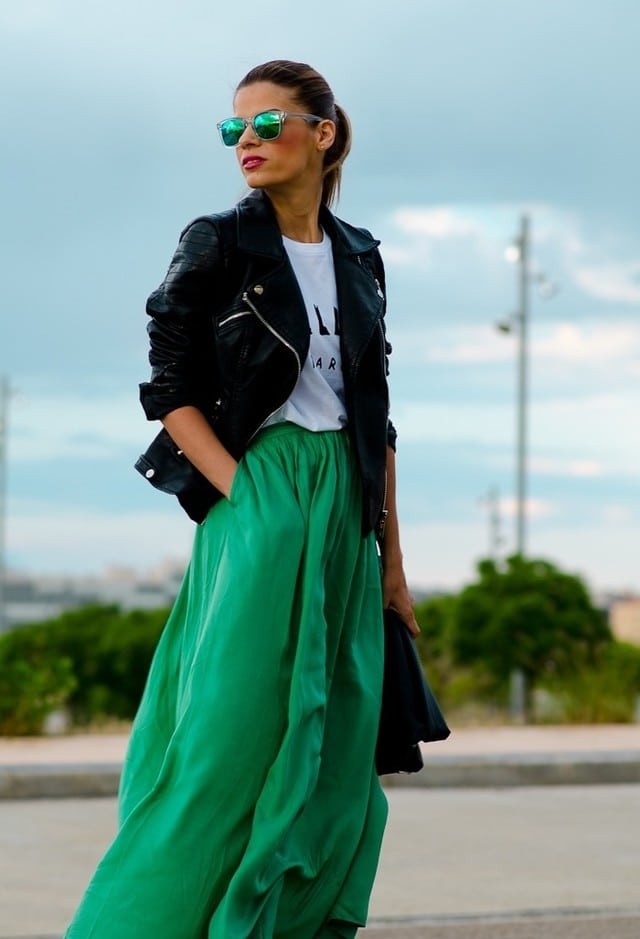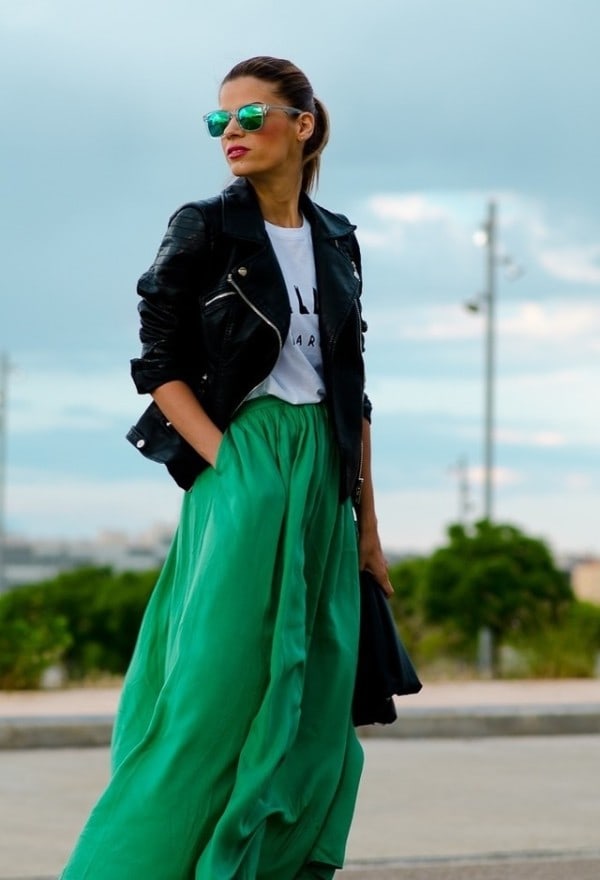 Photo via mstreinta.blogspot.com.es
Wear boots or sneakers with your maxi skirt
One way to style your maxi skirt during fall is to pair it with boots. For colder fall days, the best choice of footwear is ankle boots. During sunnier fall days, you can still wear your favorite skirt with a pair of sneakers. The look itself is too youngish and feminine, so you will adore rocking it all fall long. You can always add a pair of tights under your skirt to add some extra layer of warmth. Sneakers and boots are a perfect choice for styling casual looks, so you can always pair them with a leather jacket or a denim jacket on the top.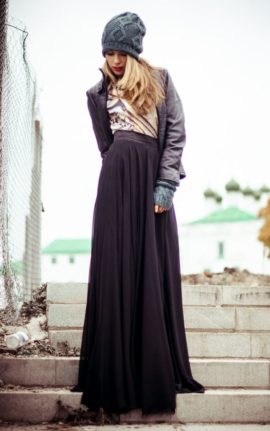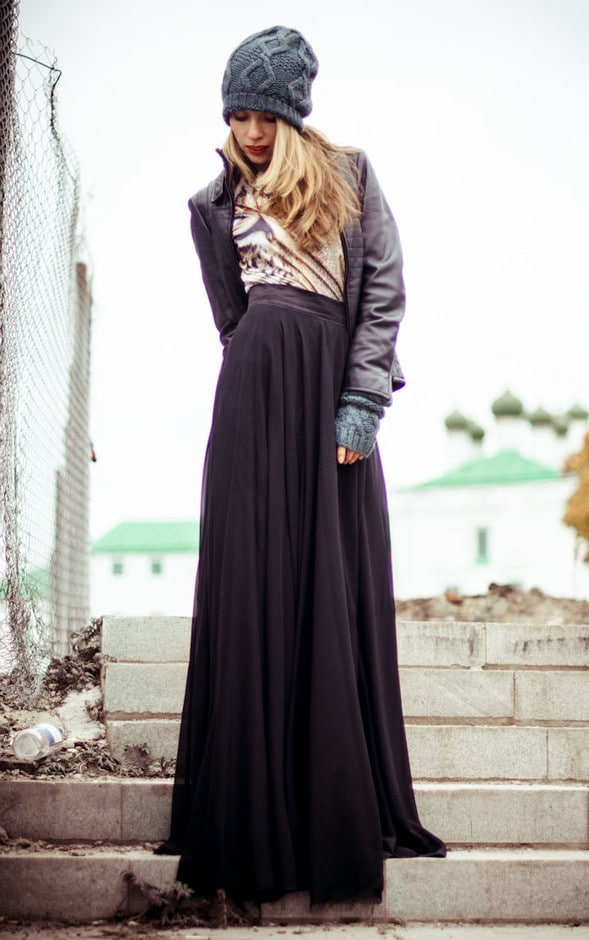 Photo via chicisimo.com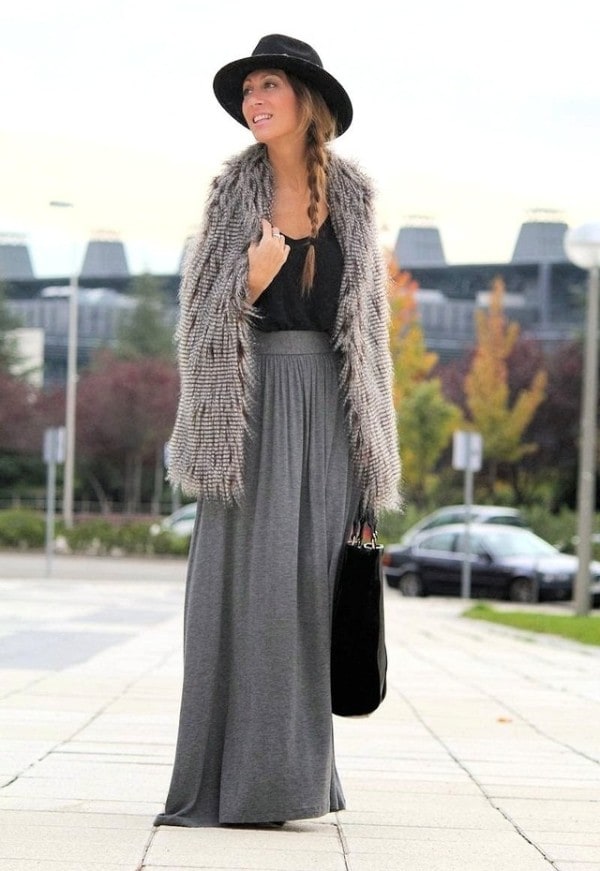 Photo via lolamansil.blogspot.com.es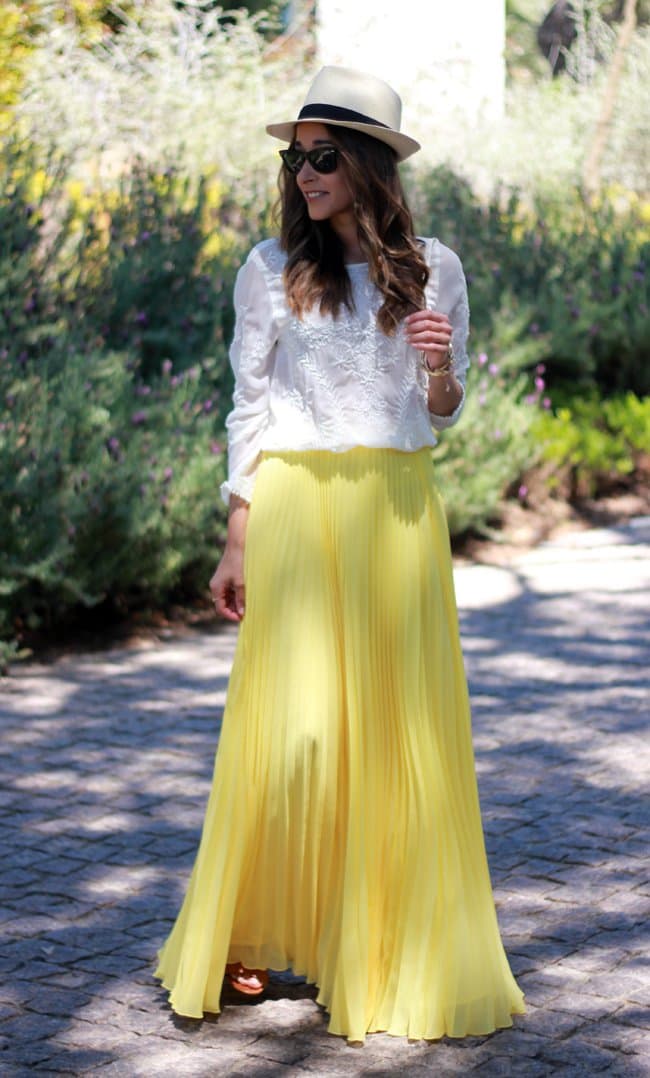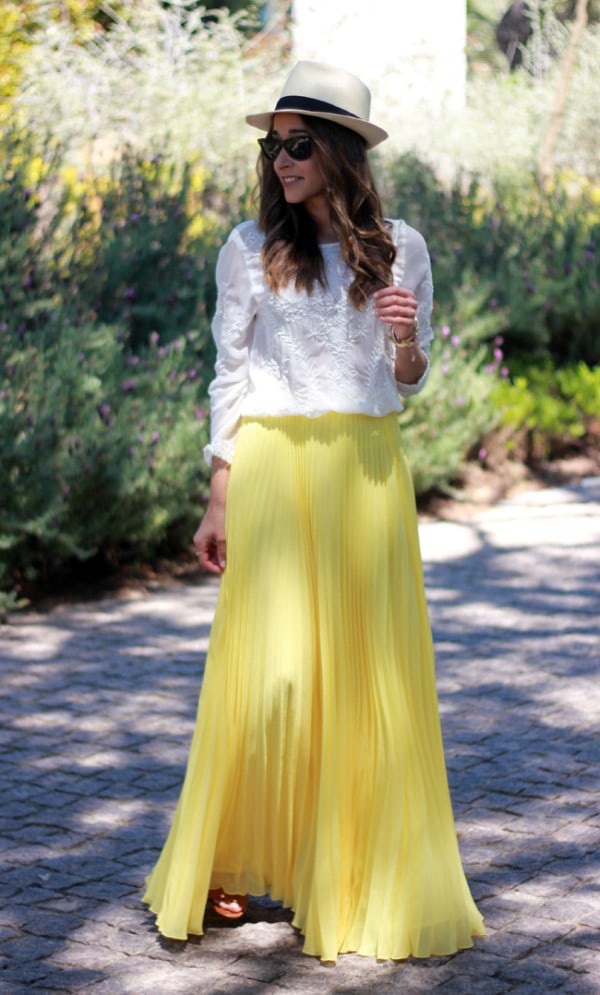 Photo via besugarandspice.com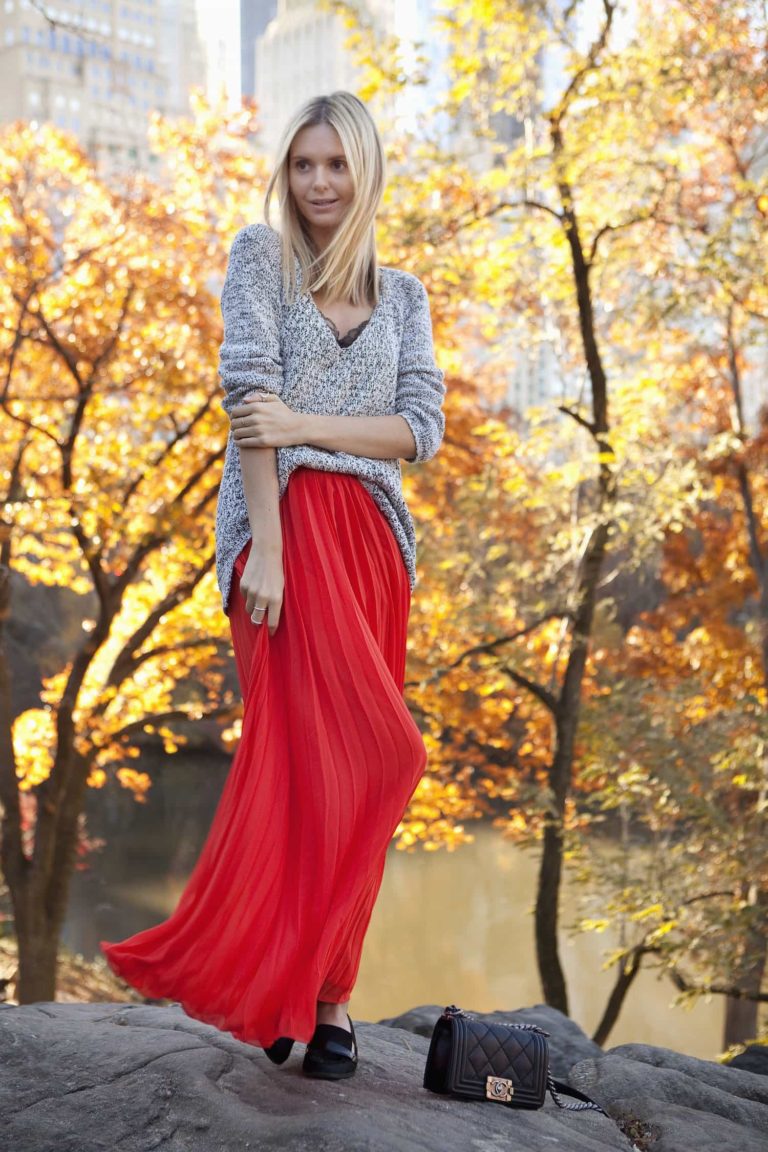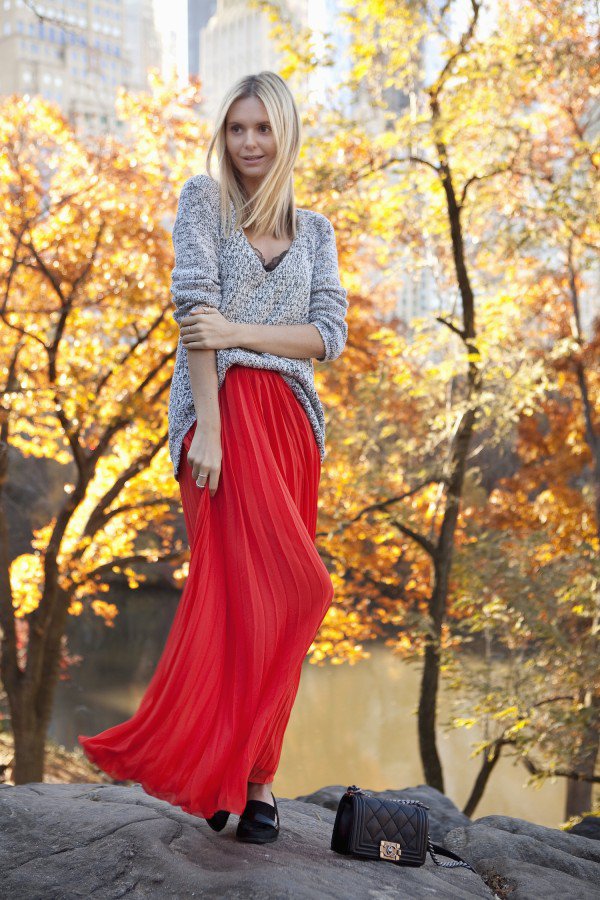 Photo via tuulavintage.com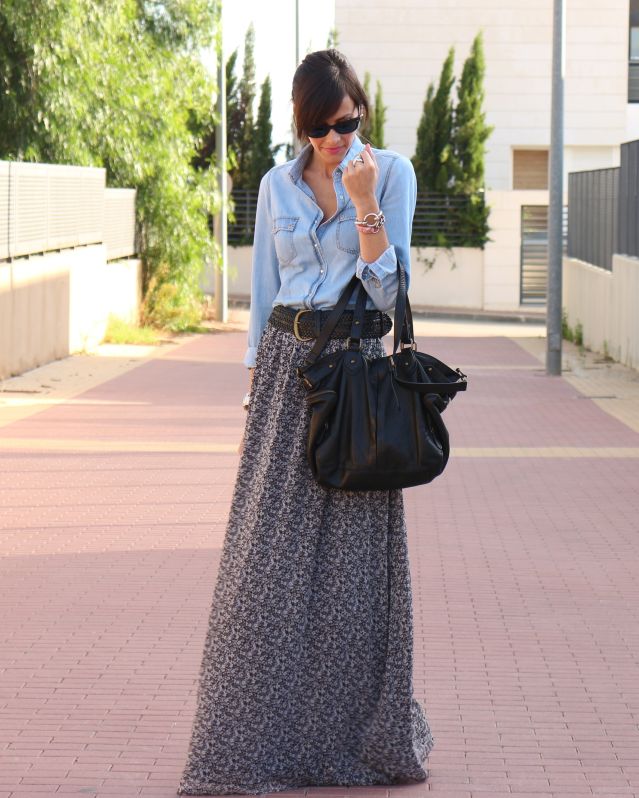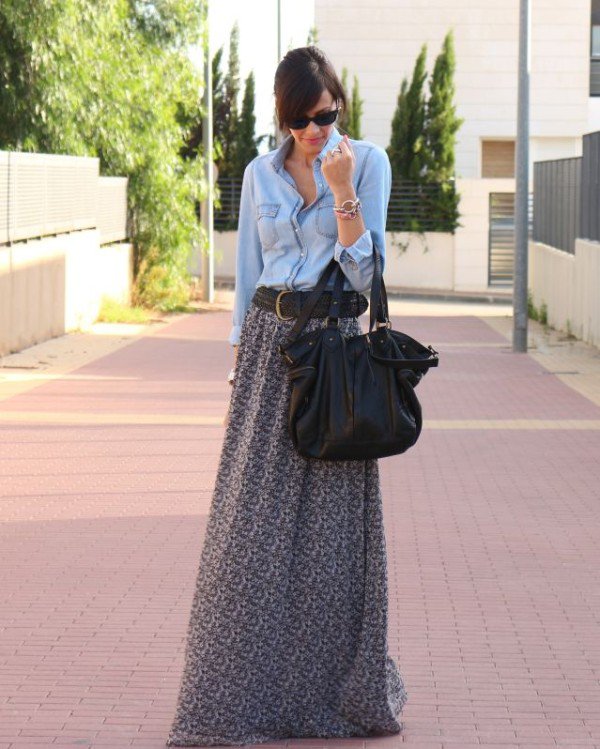 Photo via betrench.com
How to wear a maxi skirt if you have a petite body figure
Women with petite body figures may find it more difficult to style a maxi skirt, no matter the season. They may get the impression that maxi skirts are simply too long for them. And, there is a lot of truth in that. But, however, if you style the skirt the right way, you can still rock the trend and don't give an impression of a "too petite for maxi". You shouldn't count maxi lengths from your wardrobe at all. All you need to do is to search for skirts with a high-low hemline. Just take care to choose one that is not too long on the back, so it is not dragging the ground.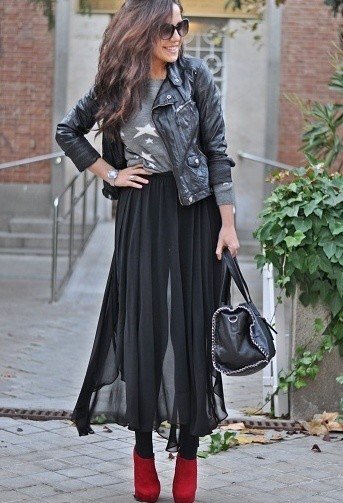 Photo via loveshoppingandfashionblog.com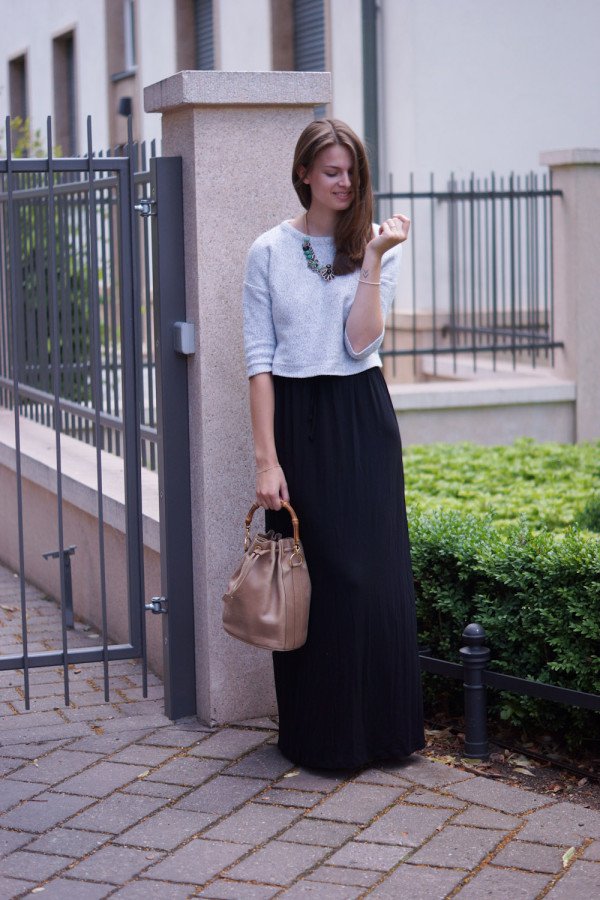 Photo via whaelse.com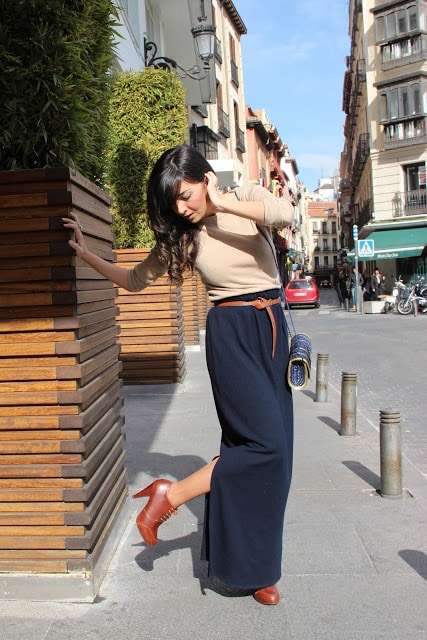 Photo via 2piezas.com
Add a denim jacket or a blazer
Layering pieces are a perfect way of styling fall outfits. That is a wonderful way to wear more of your favorite piece in one look. Adding a denim jacket is one of the easiest ways to add extra warmth to your look and still look trendy, especially during fall.
Another option to add warmth and elegance to your look is to layer a blazer over the outfit. What is even better is that both, the leather jacket and the blazer can be worn over a maxi skirt. So, if you were searching for a stylish way to upgrade your maxi skirt attire this fall, here is a perfect idea to copy. Opt for an oversized leather jacket and pair your maxi skirt with it for a more casual look. Finish the look with a graphic tee or a turtleneck, according to the weather conditions, and add your favorite scarf.
If styling office attire, then instead of the jacket, add your favorite blazer over the maxi skirt. You will be surprised by the elegance of the outfit.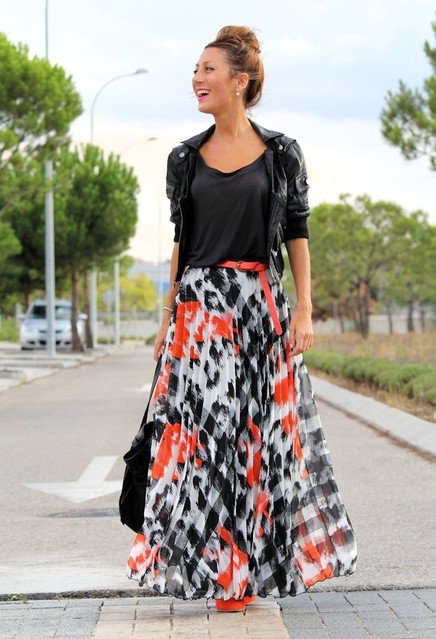 Photo via lolamansil.blogspot.com.es