Oversized sweaters are very popular nowadays. When the temperatures start to drop, we all start the research for the warmest piece in our closets. The oversized sweater is definitely one of them. If you already have your oversized sweater, but you don't know how to wear it for the upcoming season, we invite you to scroll down the page. In the article below you will find many styling tricks and tips on how to wear an oversized sweater this fall/winter season. We hope that our gallery below will inspire you to stay fashionable and chic even when it gets freezing cold outside.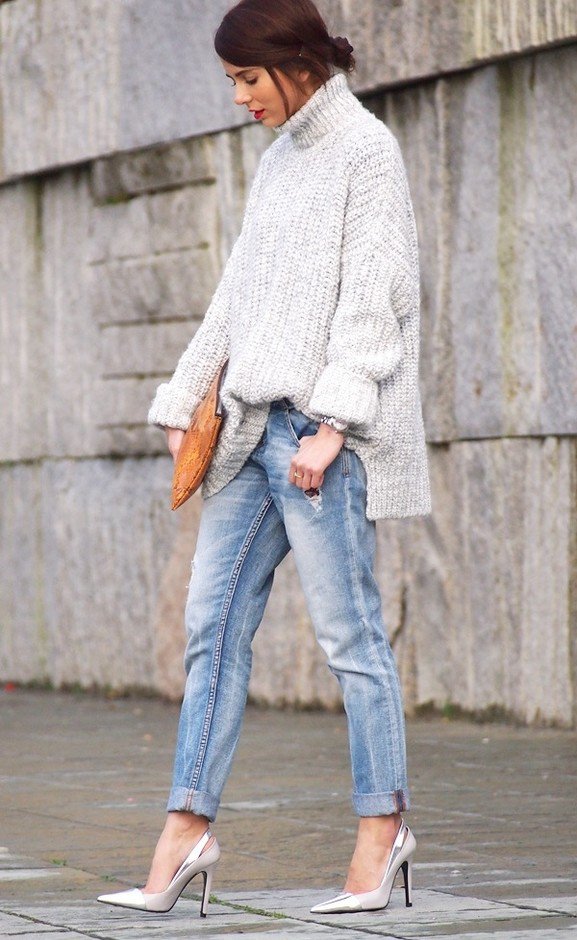 source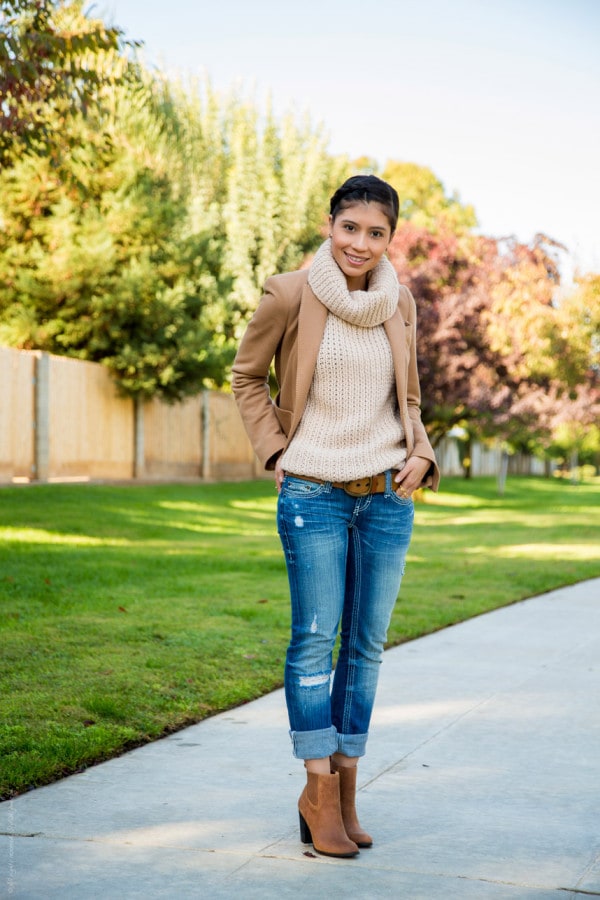 source
Wear your oversized sweater with a maxi dress
Are you looking for an outfit that can instantly look high fashion? You have already found it! Pair your oversized sweater with a floor-sweeping dress and see how you instantly transform into a fashionable woman from the street-style runways. The dramatic proportions of the chunky knit sweater will create an eye-catching look that will turn heads. This combination will keep your whole body covered this way providing you extra warmth when the temperatures start to drop.
Another benefit of this combo is that you can hide any extra layers underneath. Do you constantly feel cold during winter? You can now dress your fleece-lined leggings under the maxi dress. No one will see them and you will feel warm and comfy all day long.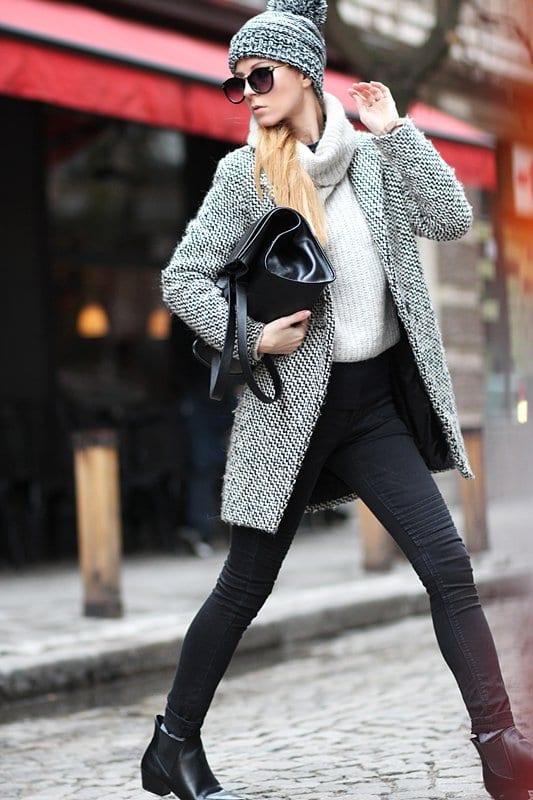 source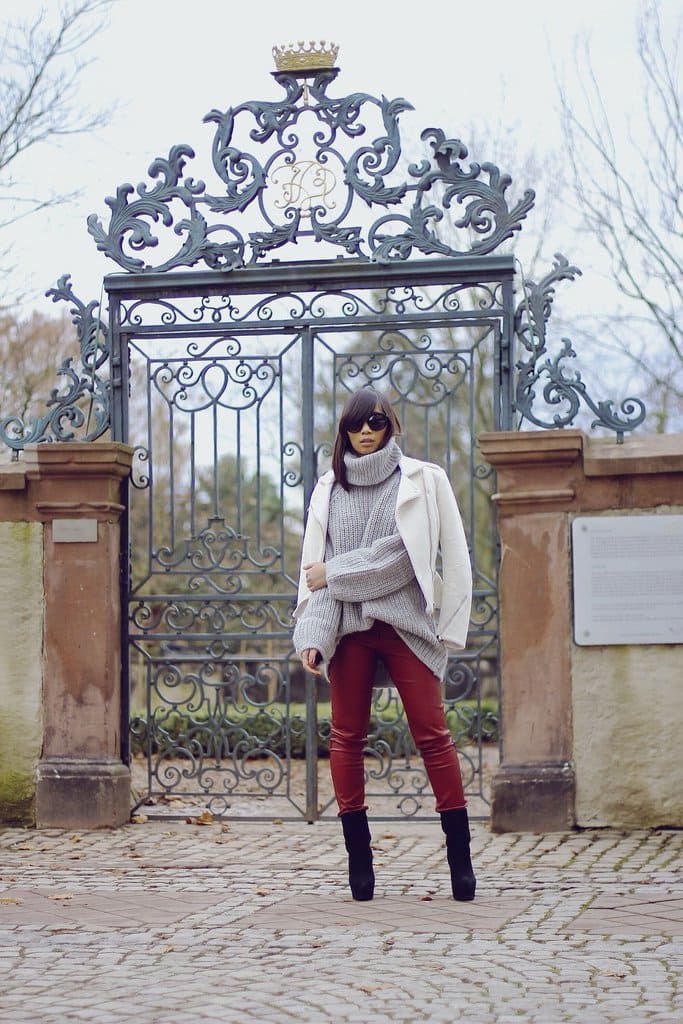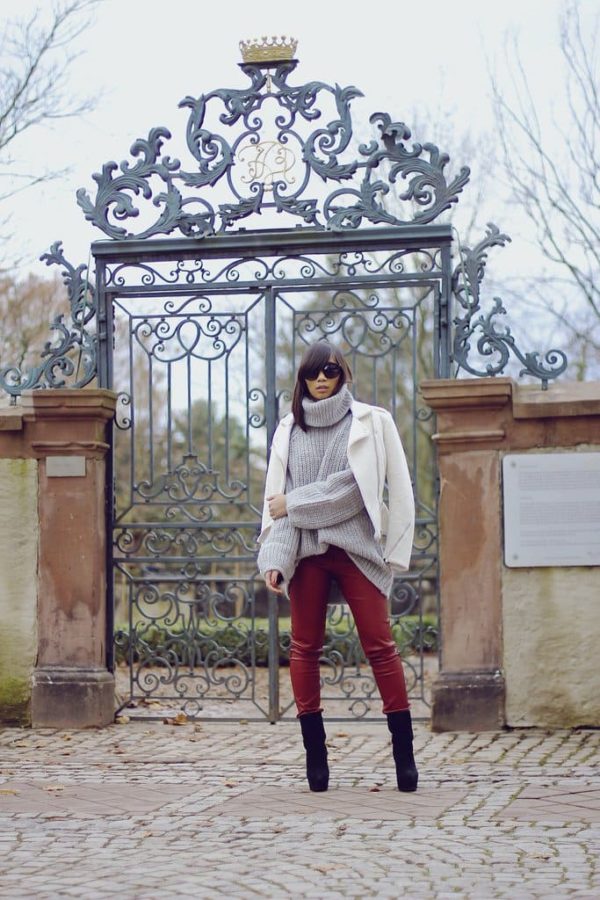 source
With combat boots
We have already shared with you some of the most popular boots for the upcoming fall/winter season. One of them is the timeless combat boots that women got absolutely crazy for. They are the universal outfit maximizer footwear that every woman should have in her closet. You can easily pair them with your favorite oversized sweater and create wonderful winter attire that will scream fashion. Bonus points if you find the delicate knit to offset the grunge of the combat boots. Delicate and strong, there is no better combination ever.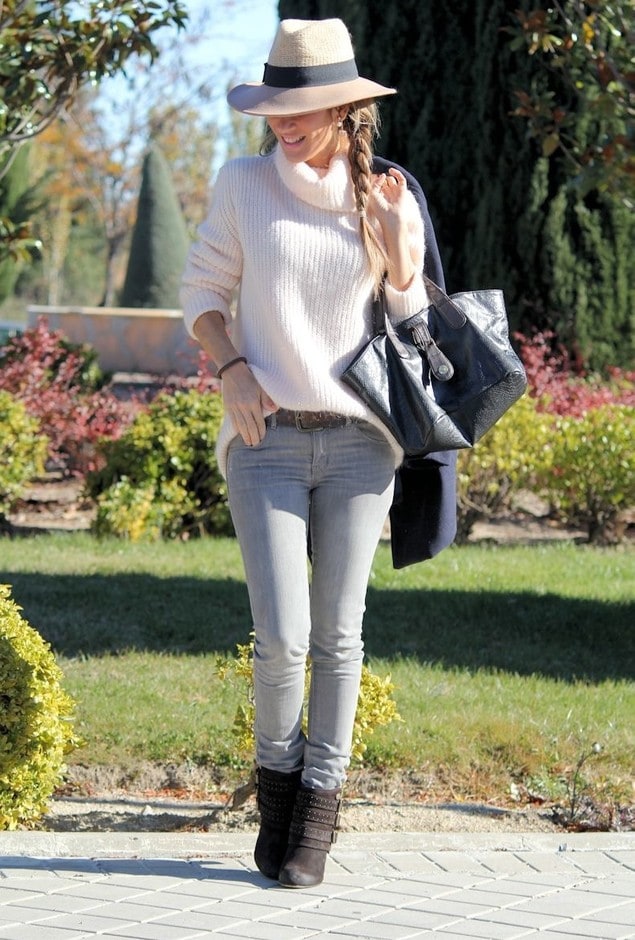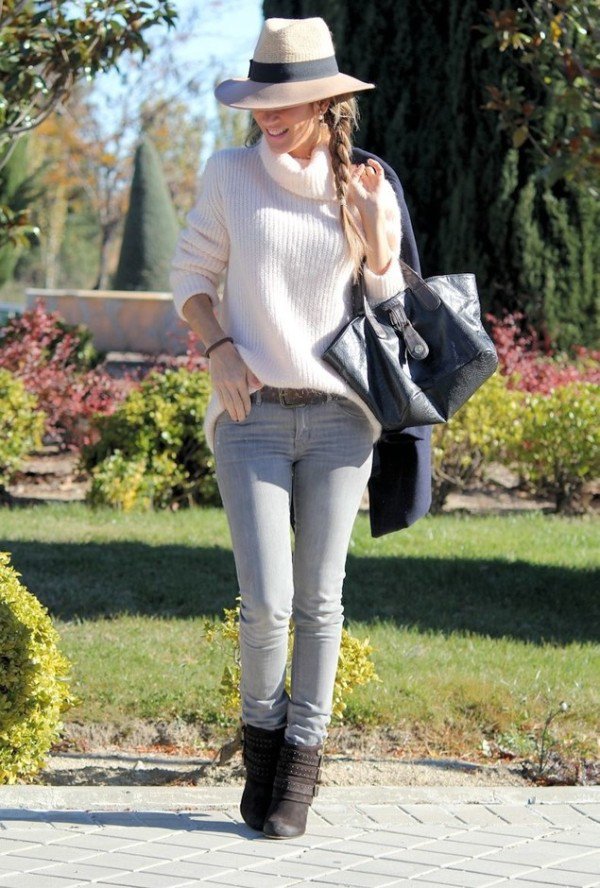 source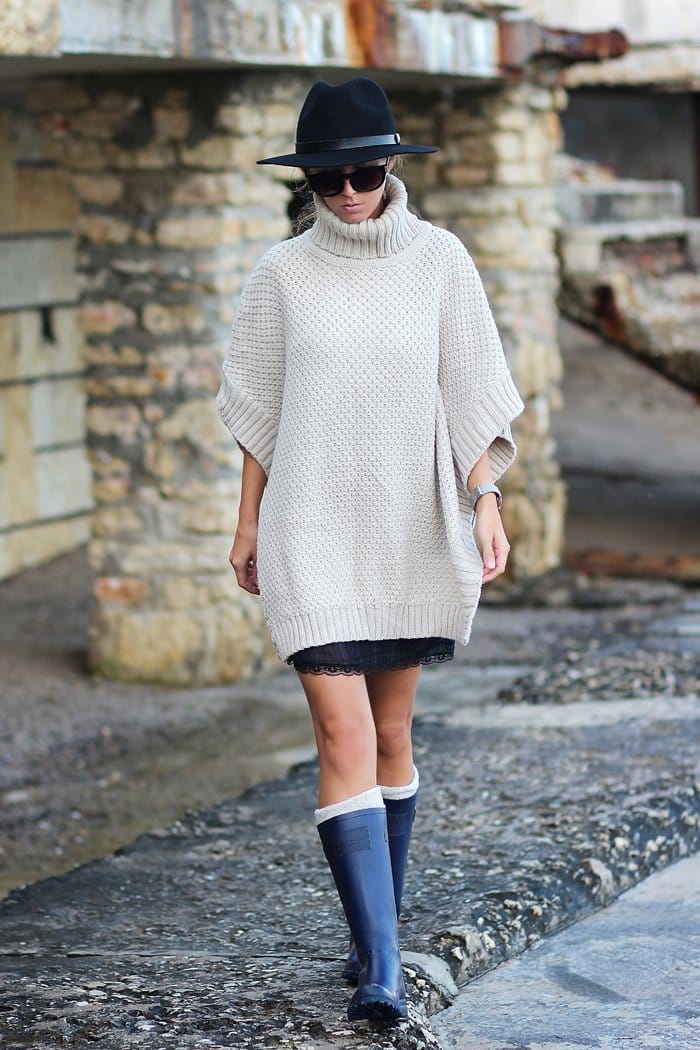 source
Pair it with statement shades
The real beauty of the oversized sweater lies in its simplicity. And we all know that simple is always a perfect choice if you don't want to grab much attention. If you still want to keep things simple, and yet have all eyes on you, opt for statement accessories to break the monotony of the look. A pair of statement sunglasses in a bright shade could be a perfect addition to your neutral oversized sweater outfit. Every time you switch the shades, you get a completely new look. Don't forget the power of bold colors!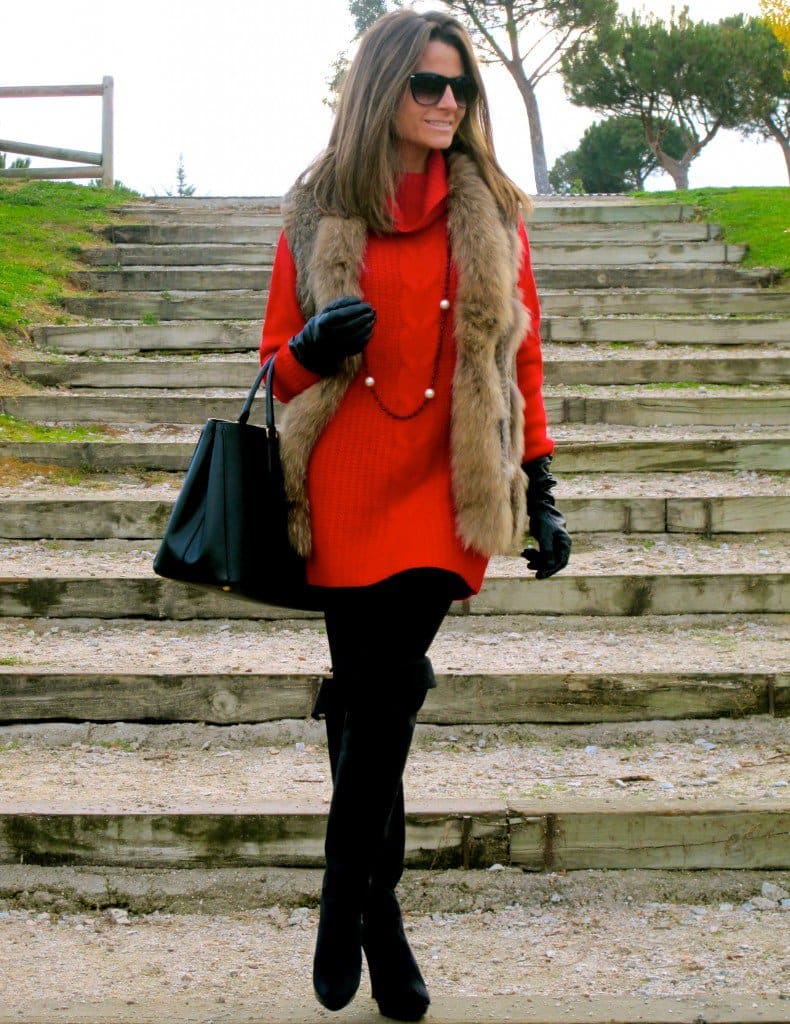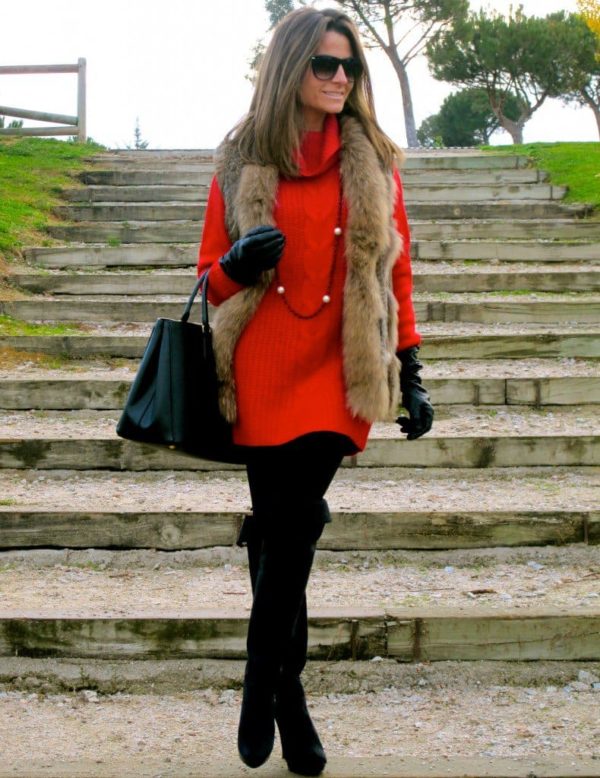 source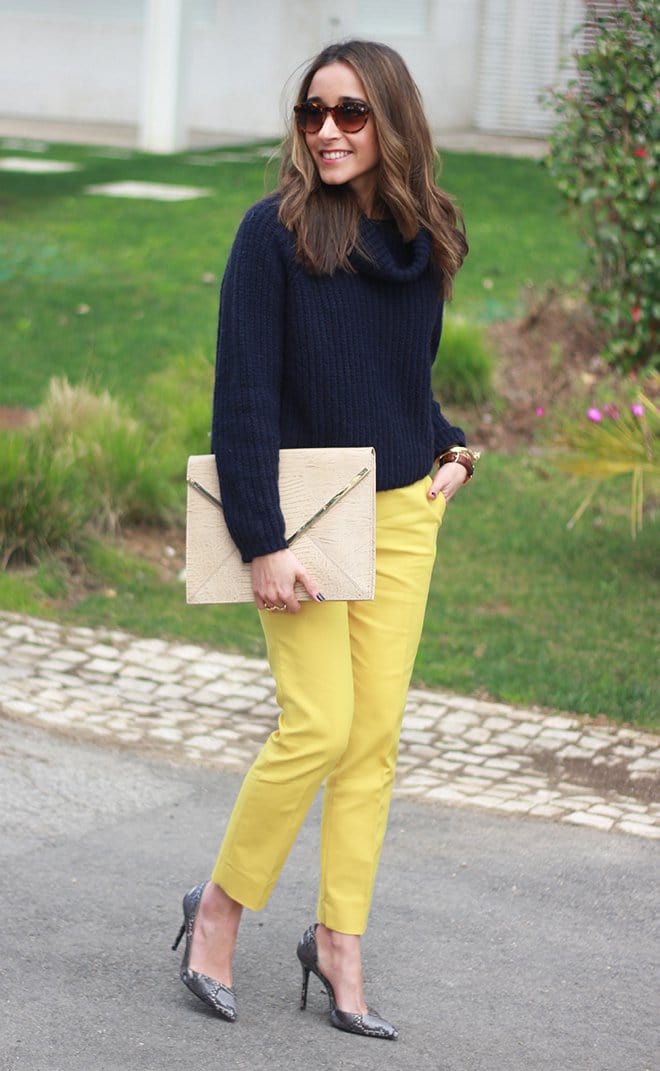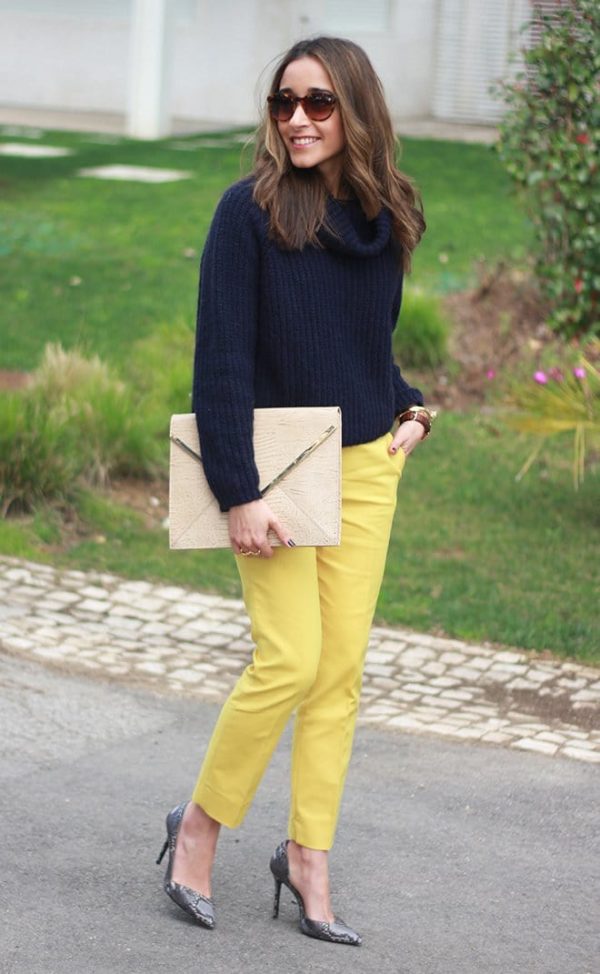 source
Wear it with bright pants
A head-to-toe colorful look has never been more popular than this winter. If you lack ideas on how to style your oversized sweater, add a pair of bright pants and see how the look instantly transforms into fashion attire. You can opt for a neutral sweater and bold trousers. Or, if you are daring to play with colors, you can choose bright colors for both pieces. Go for a complementing shade or dare to go for a contrasting look. Bold colors always create vibrant outfits that make a statement, so you can be sure that your look will be remembered forever.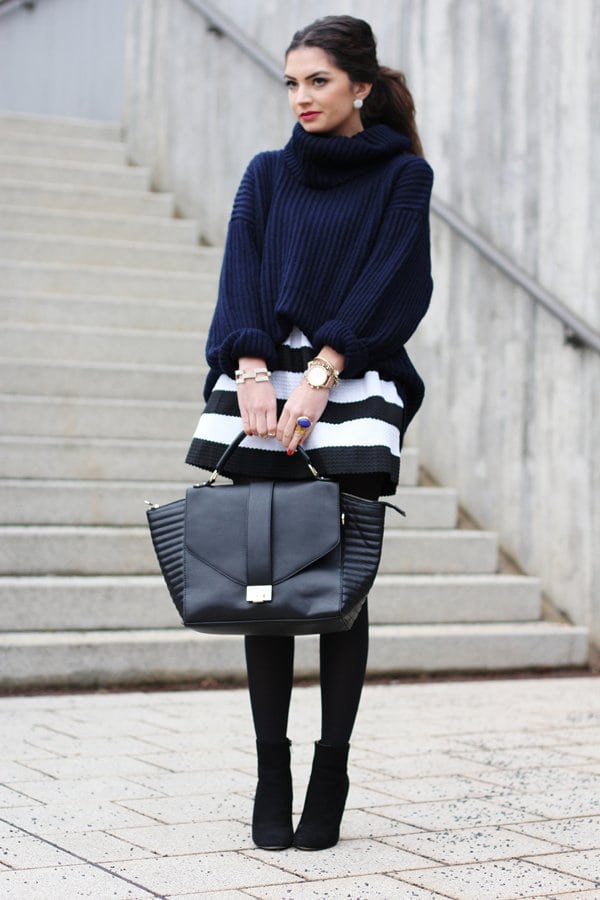 source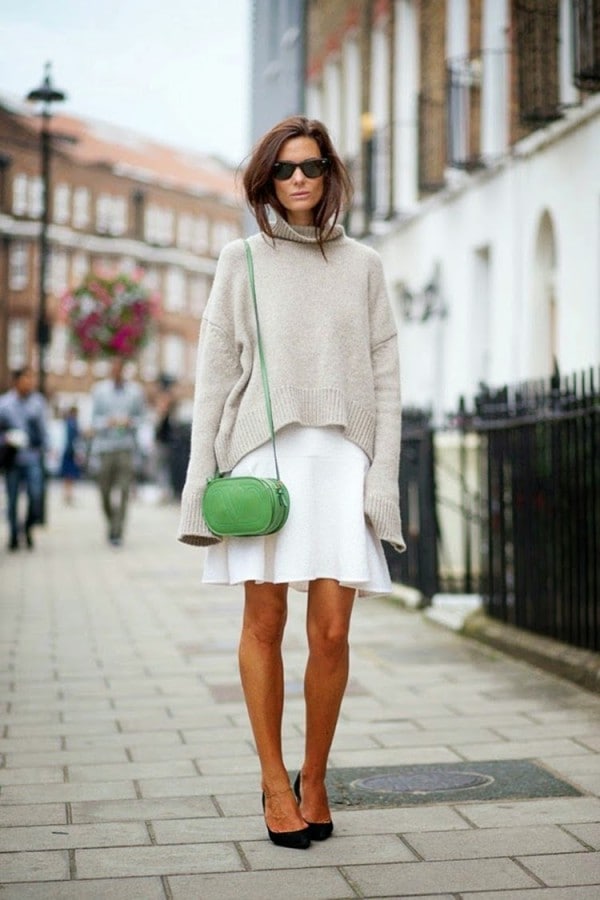 source
With a collared shirt underneath
Oversized is the symbol of this fall/winter season. You can combine more than one oversized piece together and not look strange at all. One way to do it is to pair a collared shirt under your oversized sweater. Staples borrowed from the men's closet have been very popular these days, so it is not a surprise that many women adore styling collar shirts. The look created this way keeps you casual yet formal. You will adore styling this combo for cold days in the office too.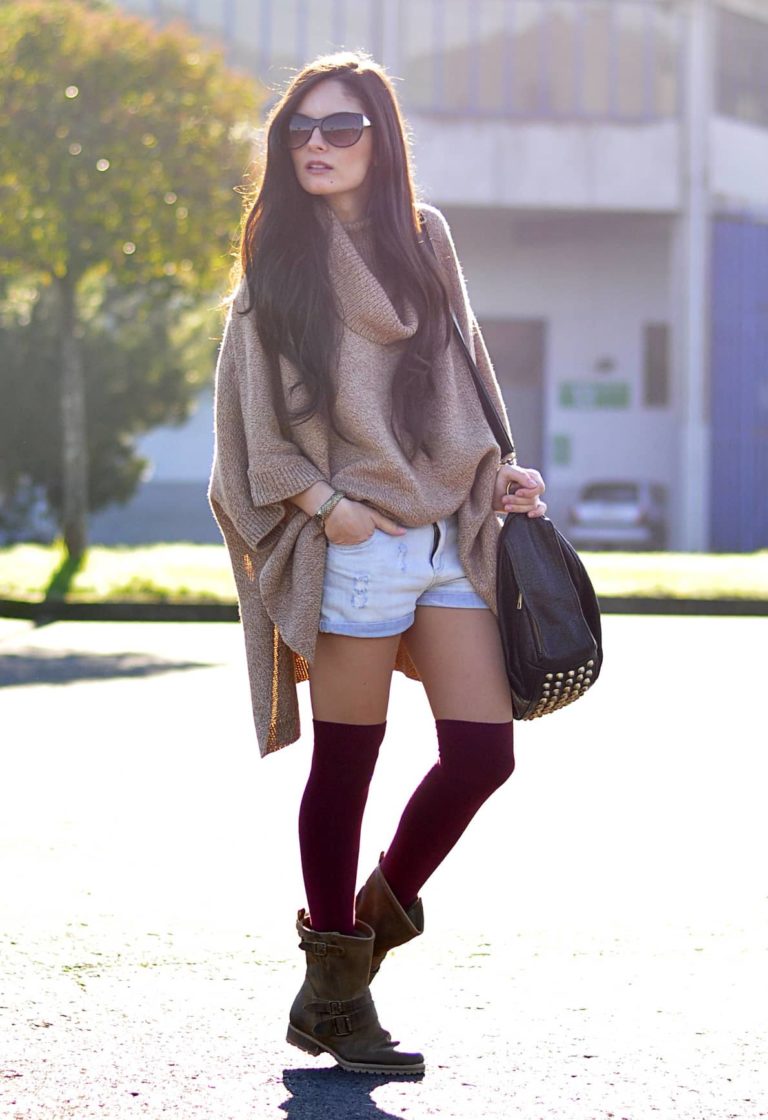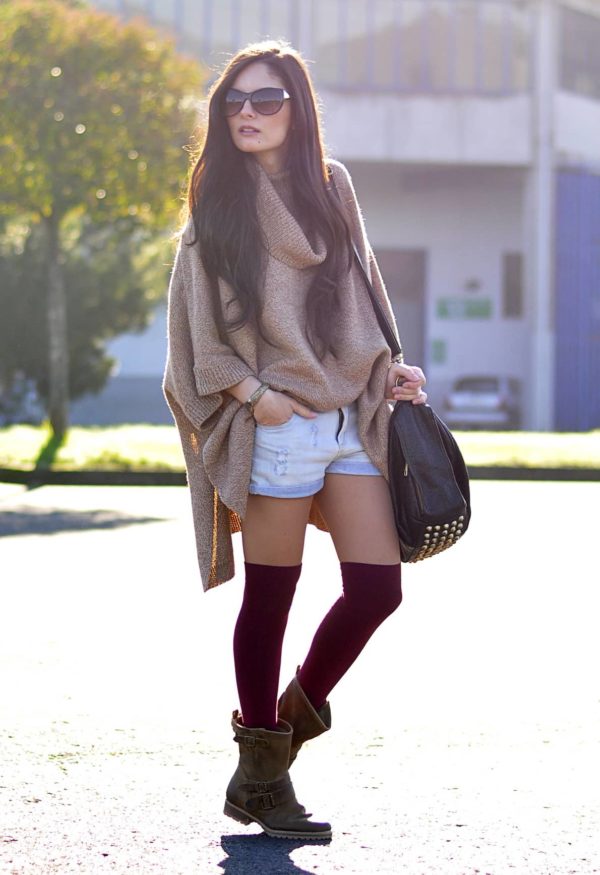 source
Style it with a chunky belt
One of the biggest cons of styling an oversized sweater is that the sweater itself has no fitting shape. Women who prefer expressing their waist and body figure can't do it while wearing oversized pieces, no matter if it is a sweater, a dress, or a shirt. But, not everything is lost! You can always add a chunky belt over the sweater and create an exaggerated silhouette. Consider leaving more fabric hanging over the top. This way you can accentuate the parts of your body that you want to be shown and hide the ones that you don't want to be seen at all.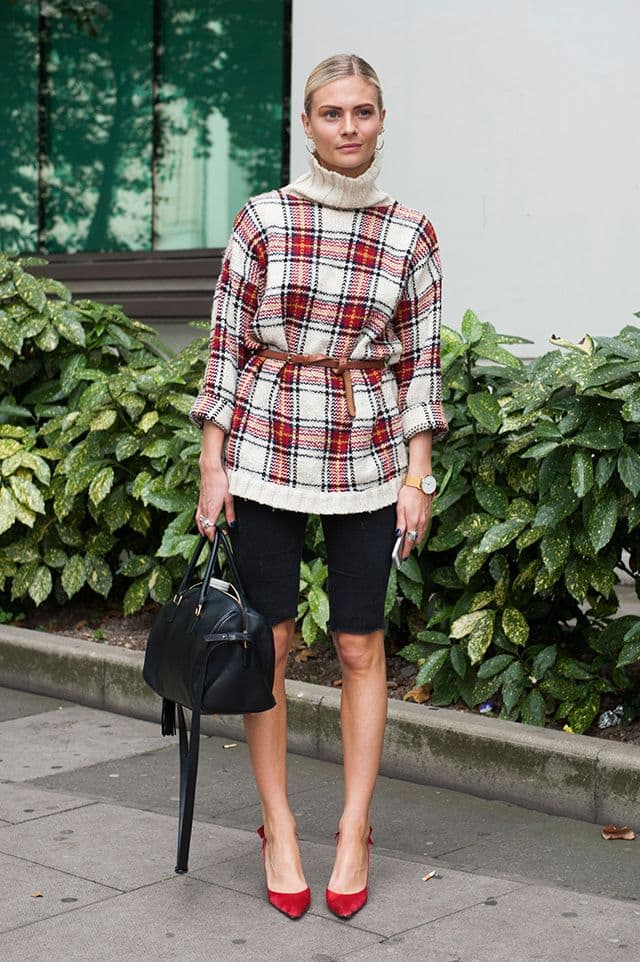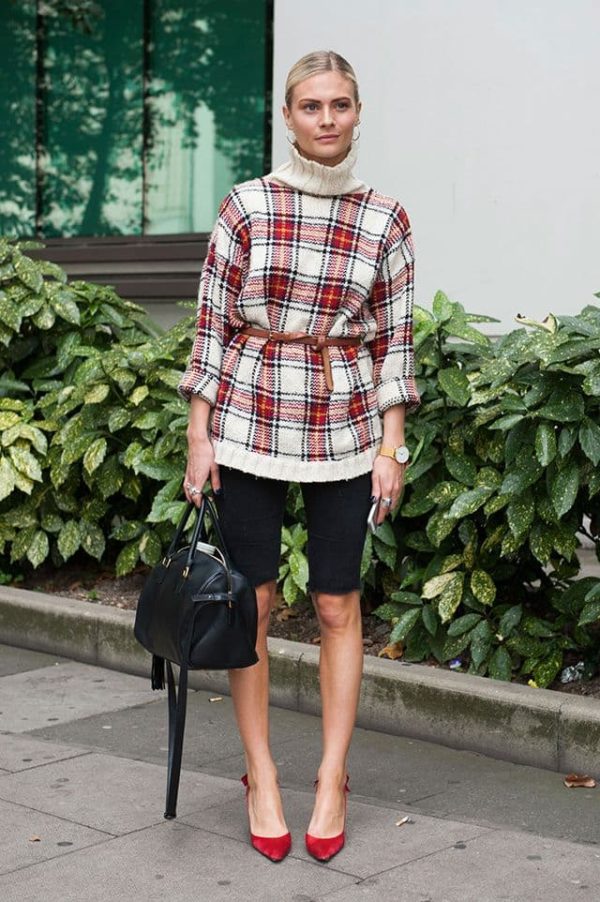 source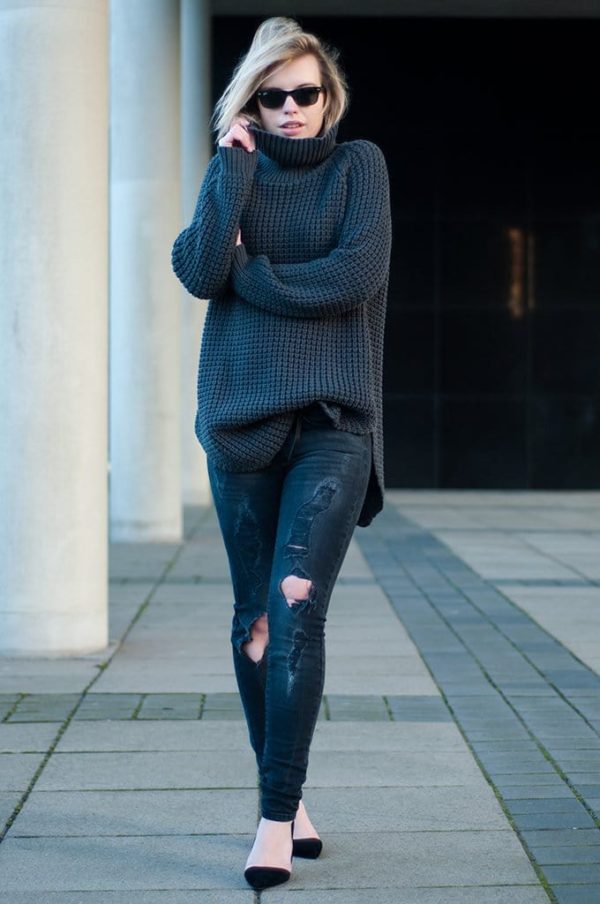 source
With a monochromatic color scheme
Sweaters come in so many different shades nowadays. You can always pick the color that you prefer the most and then create a different look with it. Monochrome outfits are very popular, so you can always consider the possibility of styling head-to-toe color looks. When shopping for an oversized sweater in one color, see if you can find many other staples in your wardrobe in the same shade. If yes, get the sweater and create the most eye-catching winter outfit ever.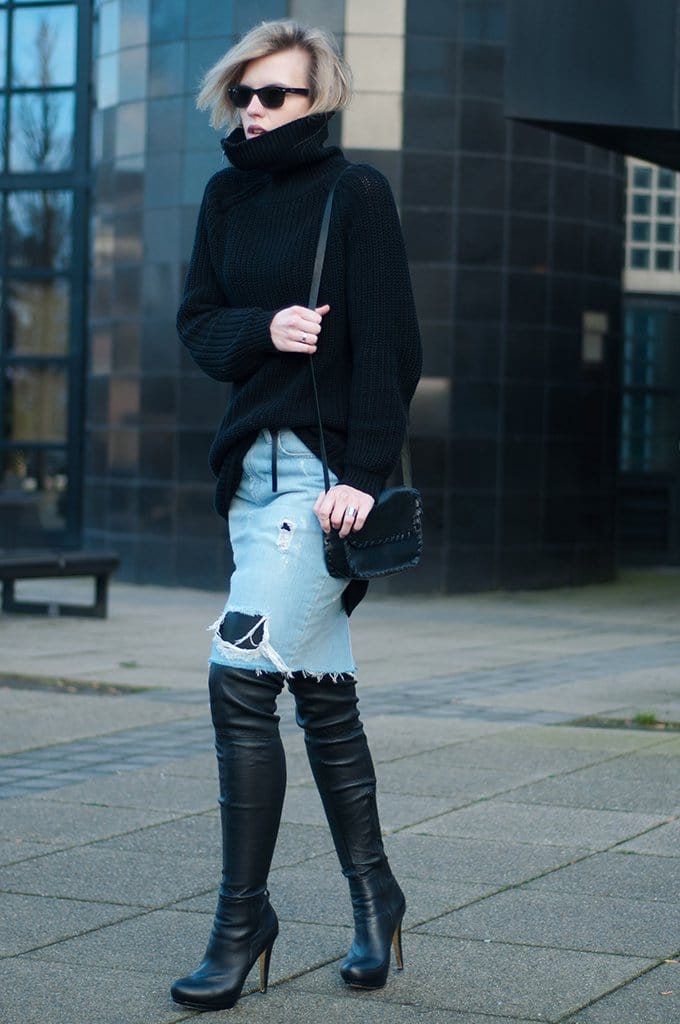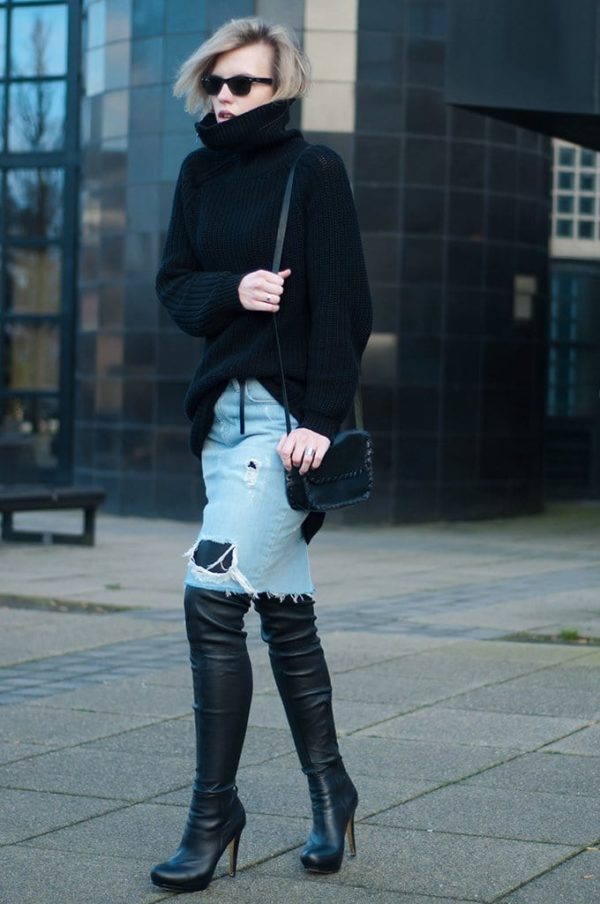 source