Influencers are not just a new trend, but also a specific brand tool in the struggle for popularity and sales.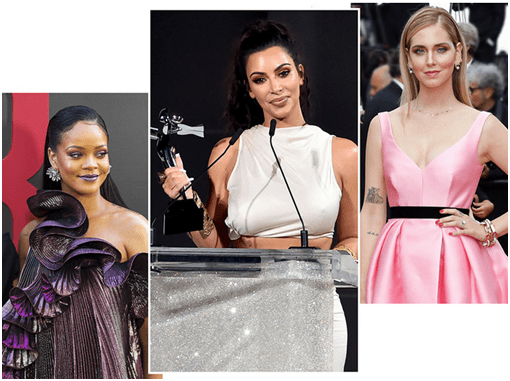 Last June, at the Brooklyn Museum in New York, the American Design Council presented its own Oscar – CFDA Fashion Awards 2018. If Raf Simons's success was predictable (the Belgian designer is a recognized genius of minimalist fashion), the Supreme Triumph was a surprise. The street wear brands have never ever was in the field of view of the award. However, the victory of Kim Kardashian was the most significant event of the evening.  Kim won a prize in the Influencer Awards, nomination that was new to the CFDA Fashion Awards. "I'm kind of shocked I'm winning a fashion award when I'm naked most of the time," Kardashian West joked in her acceptance speech. 127 million people follow Kim Kardashian's life on Instagram, and for many of them she is an authority and an unconditional opinion leader. A huge number of subscribers not only console the star ego, but also very successfully monetize her popularity. Kardashian promotes her own cosmetic brand Kkw Beauty, but the star also does not shun ordinary advertising: according to the British Glamor, one advertising post on the Kim page costs 500 thousand dollars. True, they differ significantly from the usual advertising: in such publications, there are no shameless calls to buy a new phone case or multi-colored lollipops. This "unobtrusiveness" is the main principle of what is called Influence Marketing: promotion of brands and their products with the help of stars, but without the usual advertising format, addressing the audience directly. Influencers and influence marketing are the most modern ways to promote.
Why influencer marketing works
Since everyone's following grows over time, some people believe that influencer marketing may be on the decline. However, influencer marketing is more than just the people doing it—the authentic connections followers make with influencers is something that, in one capacity or another, will continue to increase.
A trusted friend
Have you ever texted a friend for a recommendation for the next book you should read or asked where she got the jacket she's wearing? Our personal connections can be our biggest motivators, and we're much more likely to choose one brand over another if a friend or family member has given us input on a decision.
At its core, influencer marketing is the same thing. With or without a real-life personal connection, we've specifically chosen who to follow on social media and have grown accustomed to seeing glimpses into their personal life. We trust them, which is why we're much more likely to buy something from their already-vetted recommendation versus a paid ad for a product we've never seen before.
Here's an Instagram post by former Bachelor contestant JoJo Fletcher on her favorite hair tools. She currently has 2.2 million followers.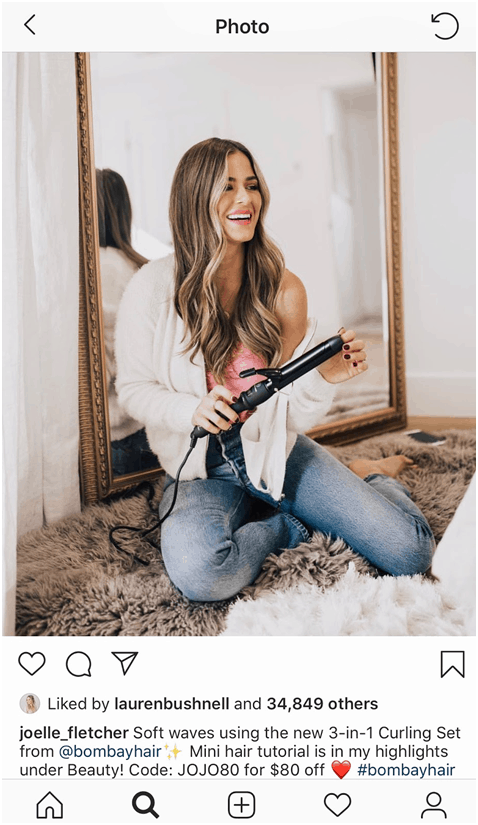 Authenticity: The secret sauce
So, why exactly is influencer marketing so effective?
Because it feels more natural and trustworthy that traditional advertising.
While using email marketing, we usually stress the importance of personalization, and always trying to write messages for people, not inboxes. But influencer marketing has also raised the bar on authenticity and custom messaging.
No longer will we blindly order something we receive a printed ad for in the mail. We'll probably look up its Amazon reviews, ask friends how they feel about the product, or look to other online experts we trust. A study by Mediakix revealed that the influencer market is currently worth over 1 billion dollars, and this number is projected to soon double. But does this mean these type of promotions will remain the same? Yes and no. We predict that authenticity and trustworthiness, two tactics that have far outlasted the rise of influencers, will remain the best way to approach marketing, but as always, the mediums, channels, and people involved will continue to evolve.
More and more influencers are making their full income from their blog and social media, so as their experience rises, the more likely they are to have working partnerships with brands. However, this is an area where you should work hard to preserve authenticity, rather than become just another sponsor of their website or podcast. Keep it real!
One of the longest-running examples of influencer marketing is Michael Jordan for Nike. Here's influencer marketing at work in an email marketing campaign for Air Jordans, named after the basketball player himself:

However, influencer marketing isn't just for large brands who have connections with big-name celebrities. Even if you're an entrepreneur for a small business or feel like your industry doesn't have famous thought leaders, it's definitely worth the extra research and effort to explore. And regardless of your partnership status with influencers, trustworthiness and authenticity should be the focus of your marketing strategy, regardless of brand, industry, or platform.