Independence Day is coming soon, and if you were looking for a way to surprise your closest family and friends with some homemade gifts, I have some awesome ideas for you. Scroll down through this article and check out the Patriotic 4th of July Beauty Gifts That You Should Make Now. Let them enjoy a bath in the festive spirit with one of your homemade patriotic bath bombs!
Patriotic Sugar Scrub
In order to make this patriotic sugar scrub you are going to need some sugar, coconut oil, mixed berry powder mix, cherry powder mix and red and blue gel icing. Put some sugar in three separate bowls and in one of them add red coloring, in the second blue coloring and leave the third one white. Add coconut oil in each one of them and stir well until it gets a nice color. Add cherry drink mix in the red bowl and mix berry to the blue bowls. Get a jar and have fun layering the three colors together!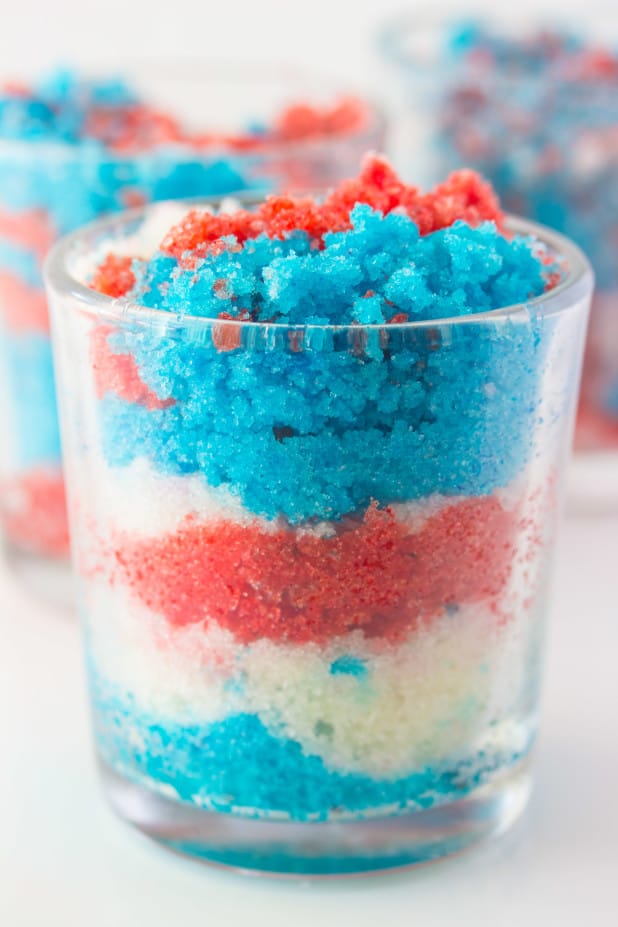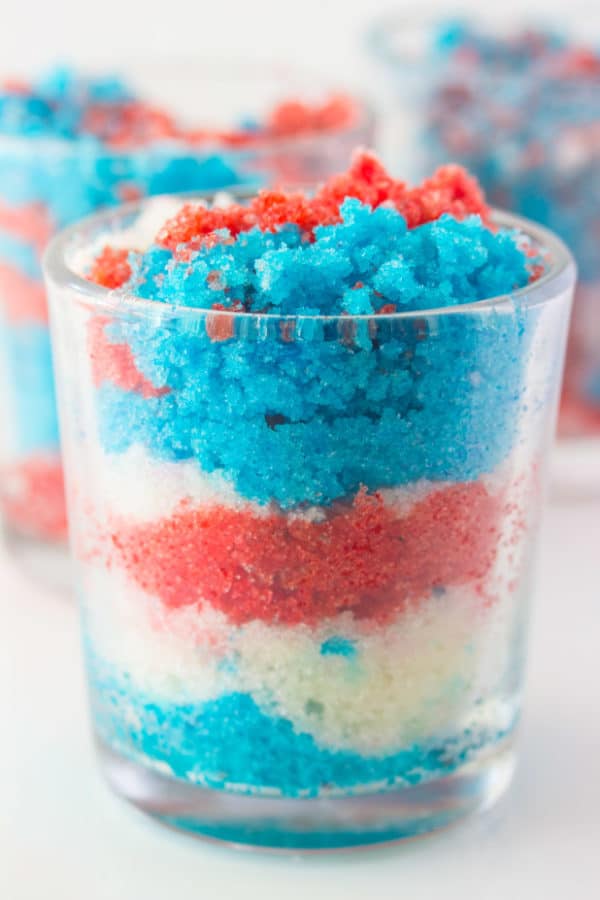 4th of July Chunk Soaps
You will need some clear melt and pour soap base to make these soaps. Use 10 drops of blue liquid colorant for the soap base and 10 drops of red liquid colorant for the red soap base. The over-pour was made with no additional colors in the clear and white M&P base. The white one will give you amazing contrast and the clear one is not bad either!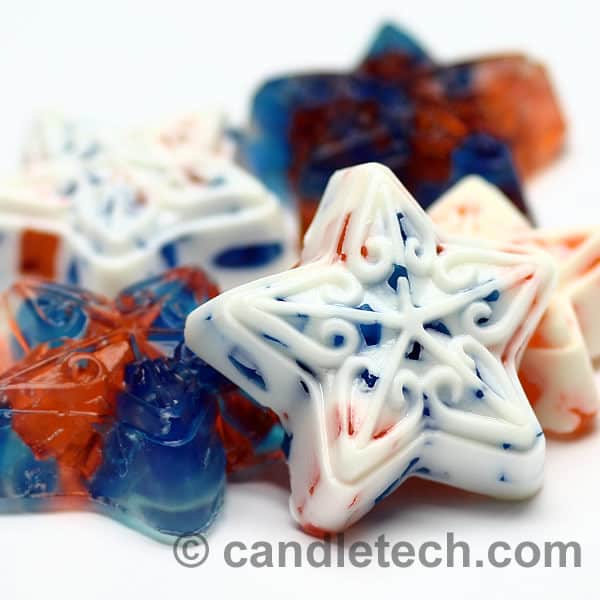 Star-Shaped Bath Bombs
The ingredients necessary for these bath bombs are epsom salt, corn starch, baking soda, citric acid, lavender essential oil, water, food coloring and of course star-shaped molds. Mix the first four ingredients together and then add essential oil, some water and food coloring. Press the mixture into the molds and make sure you press really well. Put them in the fridge for a couple of hours, then take them out and let them air dry before you pack them.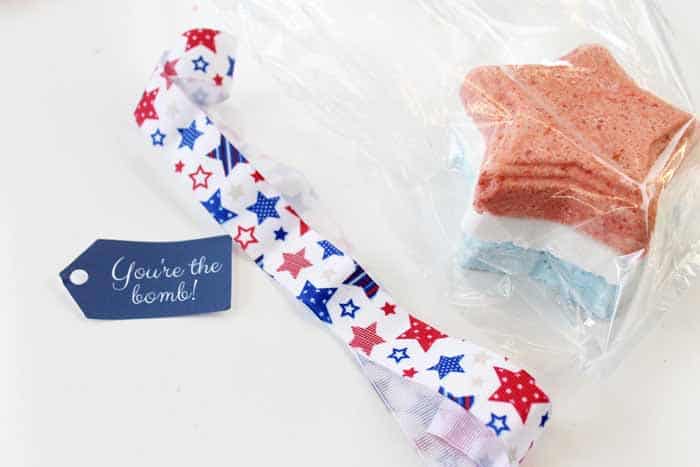 Fourth of July Bath Bombs
To make these patriotic bath bombs you will need some baking soda, citric acid, epsom salt, corn starch, almond oil, water, peppermint essential oil and red and blue food coloring. Mix all of the dry ingredients in one bowl, and the wet ingredients in another bowl excluding the food coloring. Then add the wet ingredients into the dry ingredients and stir well. When you are done separate the mixture in three bowls and add food coloring. Combine the three color in the molds and add some star candies to get them in the festive mood.