Plaid is one of the most casual yet fun patterns ever. It is one of those patterns that never go out of style. When it comes to wearing plaid, there are some styling tips that you need to keep in mind. In the article below we are presenting you our wearing plaid as a pro guide that will help you style plaid clothing in the most fashionable way possible. Rock one of the most versatile patterns with the help of these styling tips. Here is how to properly style plaid for any occasion.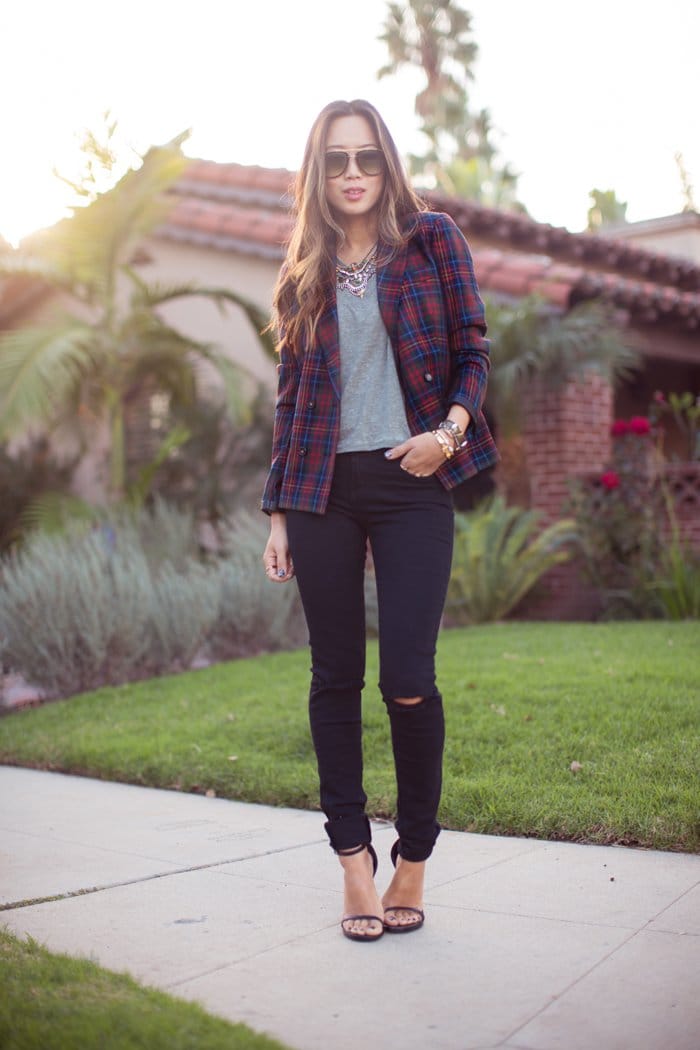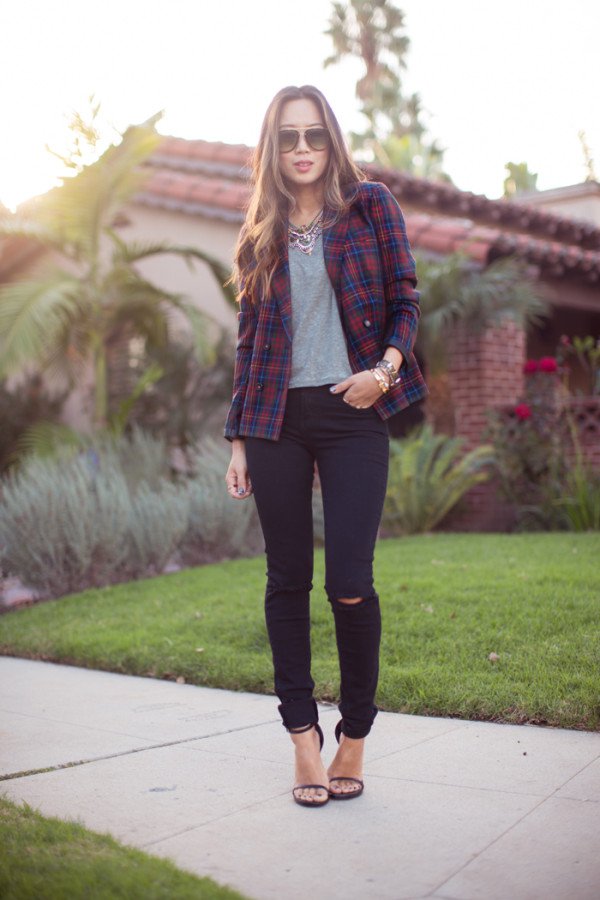 source
Pop that plaid
Sometimes wearing plaid pieces of clothing can be too challenging especially if you don't know how to combine them. That is why in these cases you can skip going full-out plaid, and choose the pattern to be the accent piece in the look, instead of the central one. Plaid scarves handbags or even booties are a perfect way to glam up your accessories. If you are styling a fall/winter outfit you can opt for plaid ankle booties. They are a perfect addition to your black skinny jeans outfit.
You can also accessorize your winter sweater look with a plaid scarf. It will open up the look giving it a more eye-catching effect. Plaid purses and handbags are also a stylish way to add a little pop of color to your bare outfit. They are a modern addition to any outfit you style, so any time you want to elevate your look, don't miss choosing to wear one.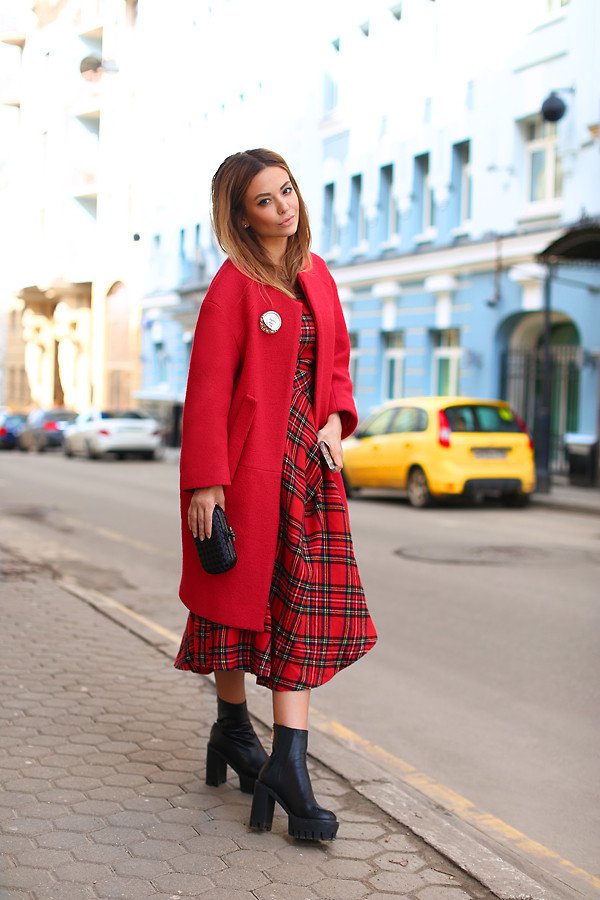 source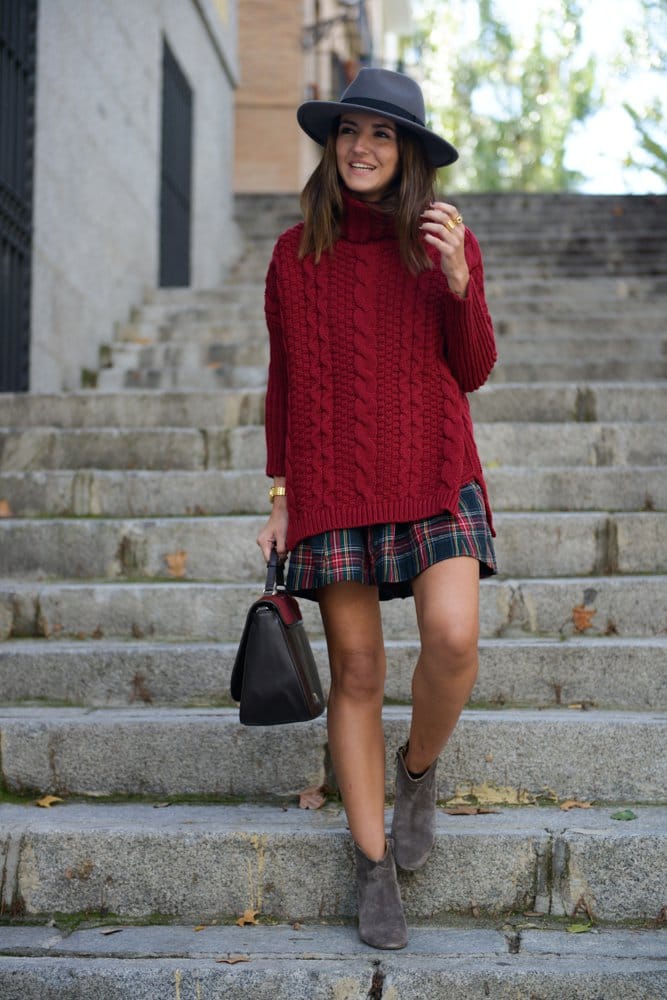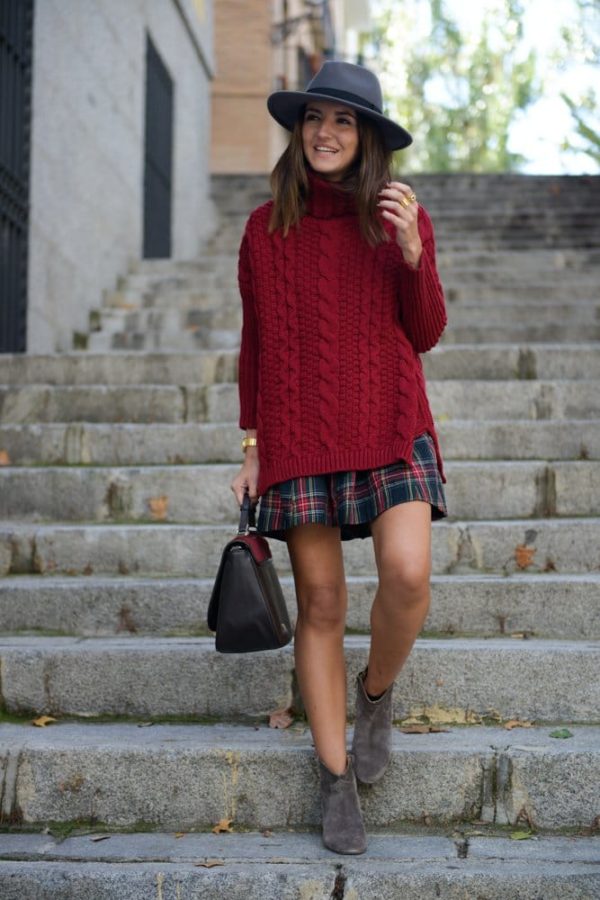 source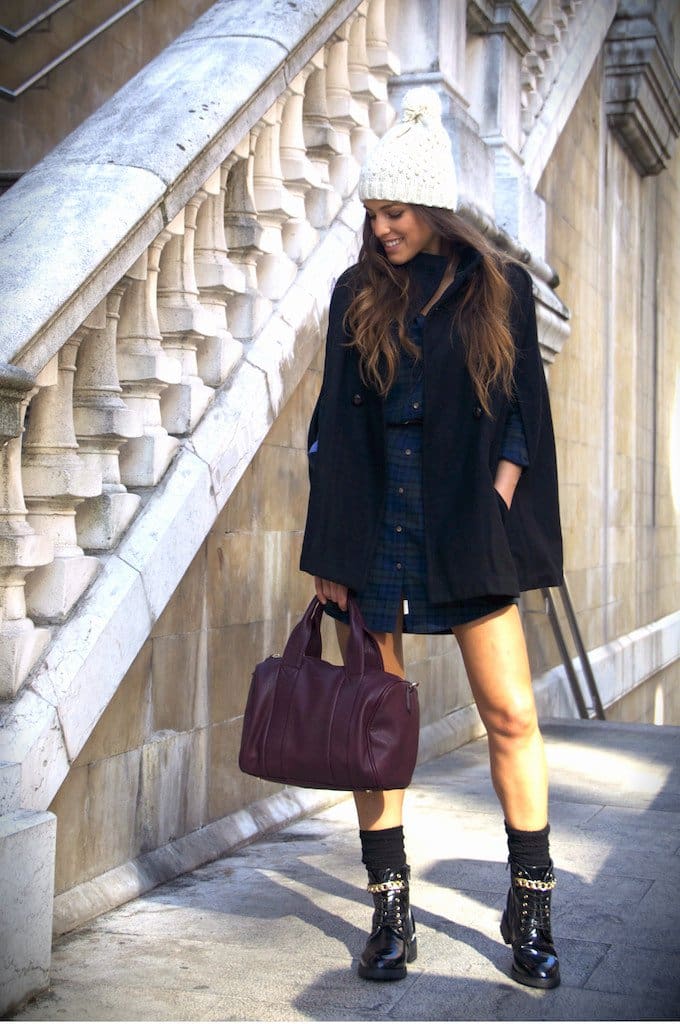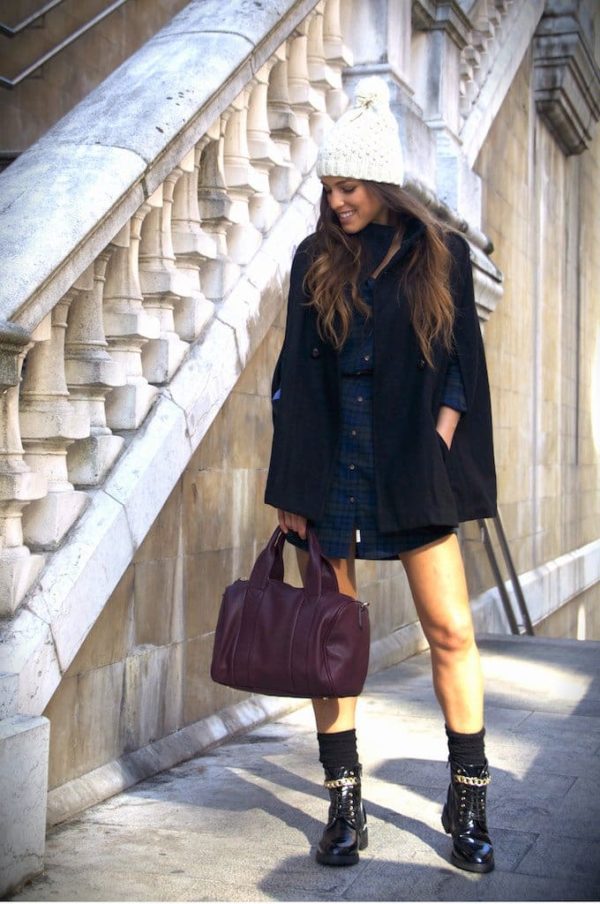 source
Accessorize
Accessorizing plaid outfits can be a little challenging. However, don't fear at all. There are some styling tips that can make wearing plaid and accessorizing it easier than ever. To accessorize plaid choose bold and chunky colors. You can also use plaid as accessories. Choosing a plaid scarf can perfectly elevate any simple outfit you style to a higher step. When it comes to wearing jewelry the best would be to wear long necklaces that will draw the eye down to highlight the magic of the plaid.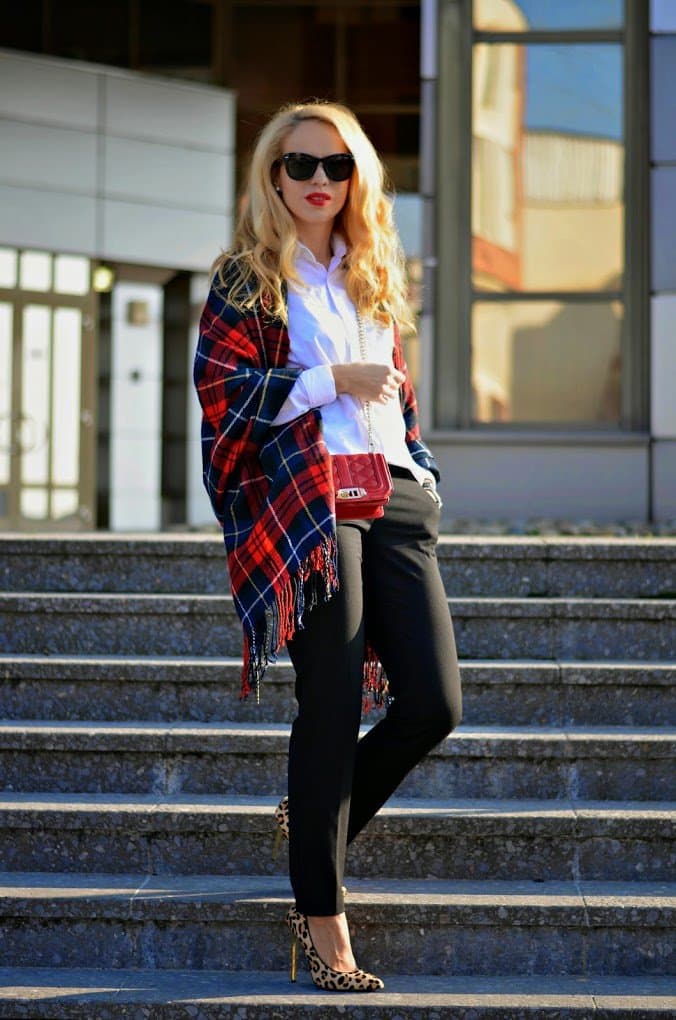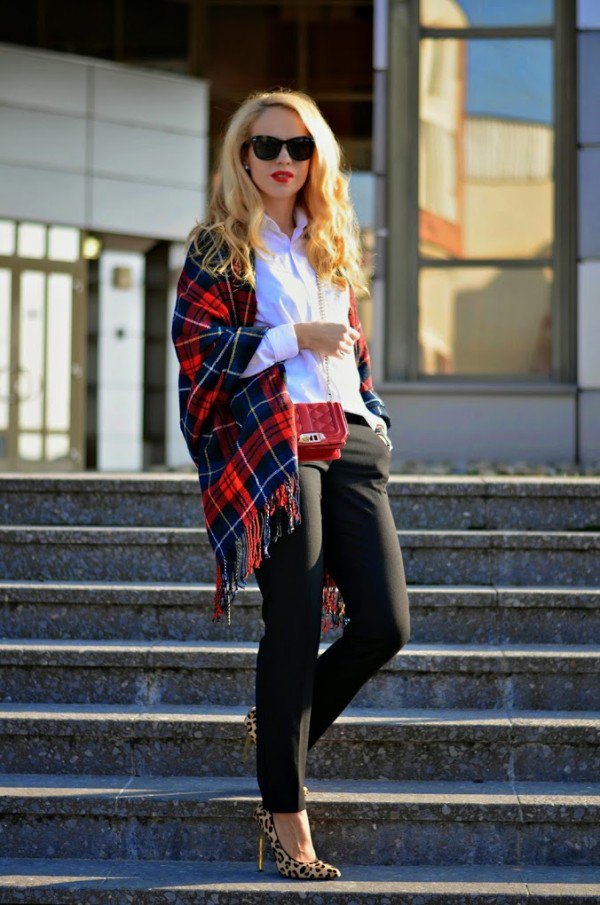 source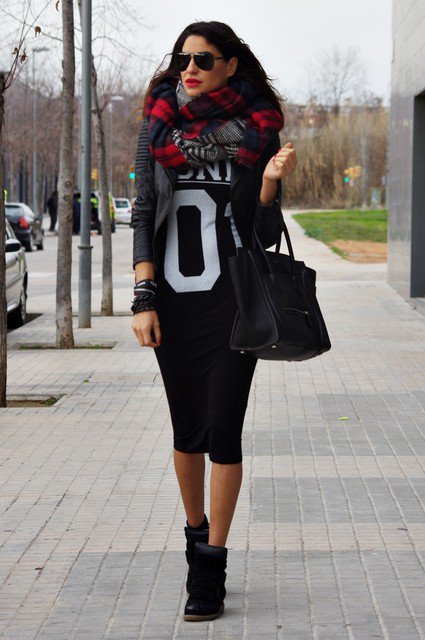 source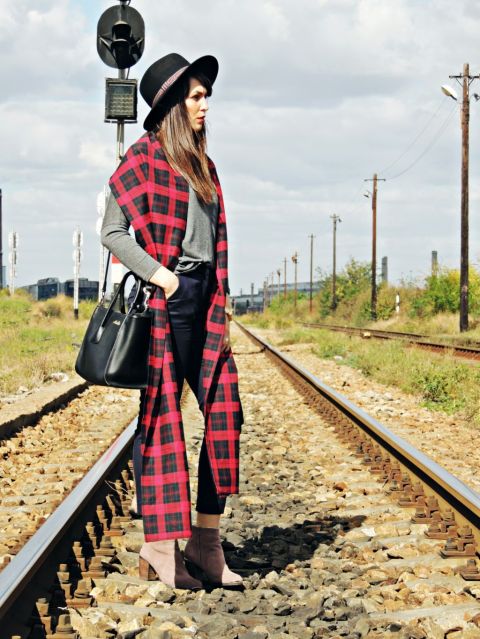 source
Pair it with basics
Plaid patterns are really complex. Wearing plaid will draw the eye to them. They easily become the center of attention in any outfit you style with the pattern. So, in order to not overdo patterns in one outfit, the best is to avoid wearing other prints when wearing plaid. Instead, you can opt for basic items to match. For example, pair your plaid skirt for the office with a plain blouse on the top. That will let the plaid skirt be the highlight of the office outfit, while the rest of the clothing enhances the outfit instead of clashing it.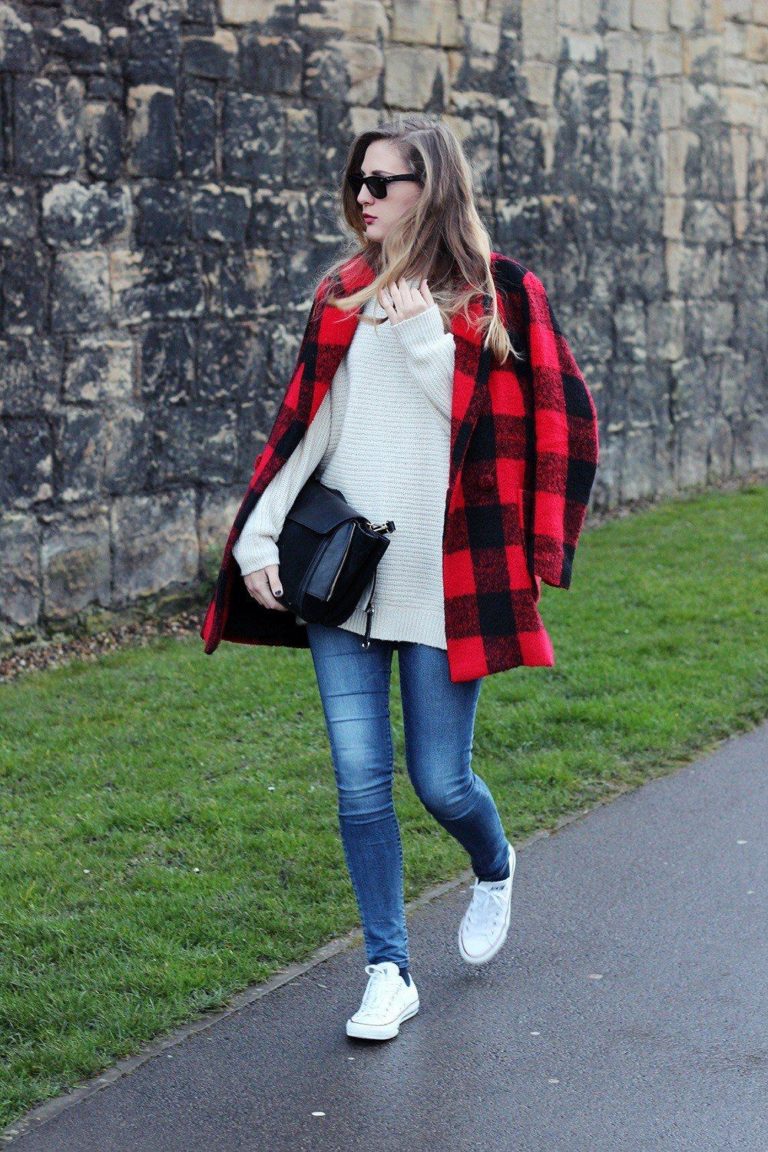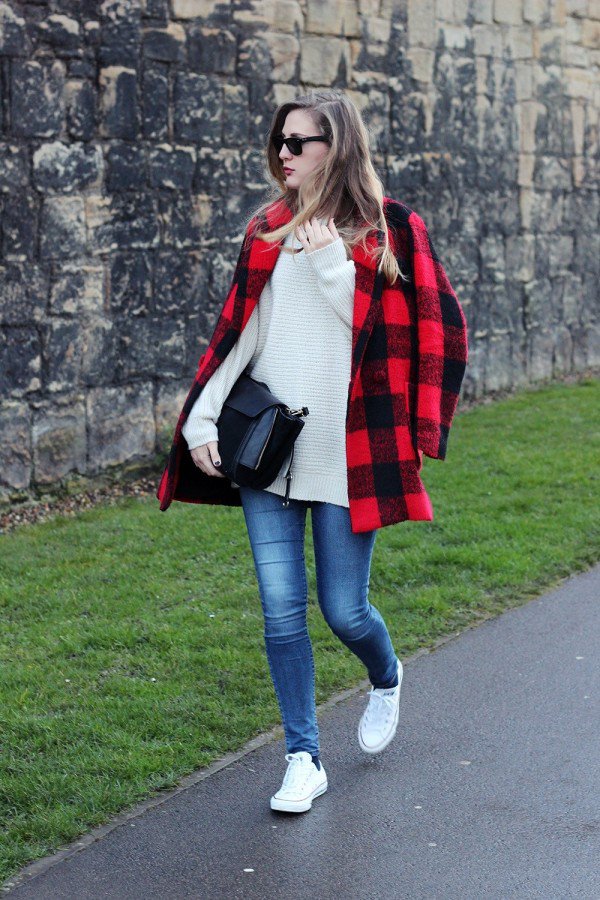 source
Color match
One of the most important things to know when wearing plaid is how to pair the right clothing pieces so that they complement the complex color line-up. Fashion knowers recommend pairing plaid tops with complementing or matching bottoms.  Leggings or dark denim jeans could be perfect pairing items to the flannel plaid shirts, for example. Choose ones that are in the colors of the plaid top so that you create a put-together look.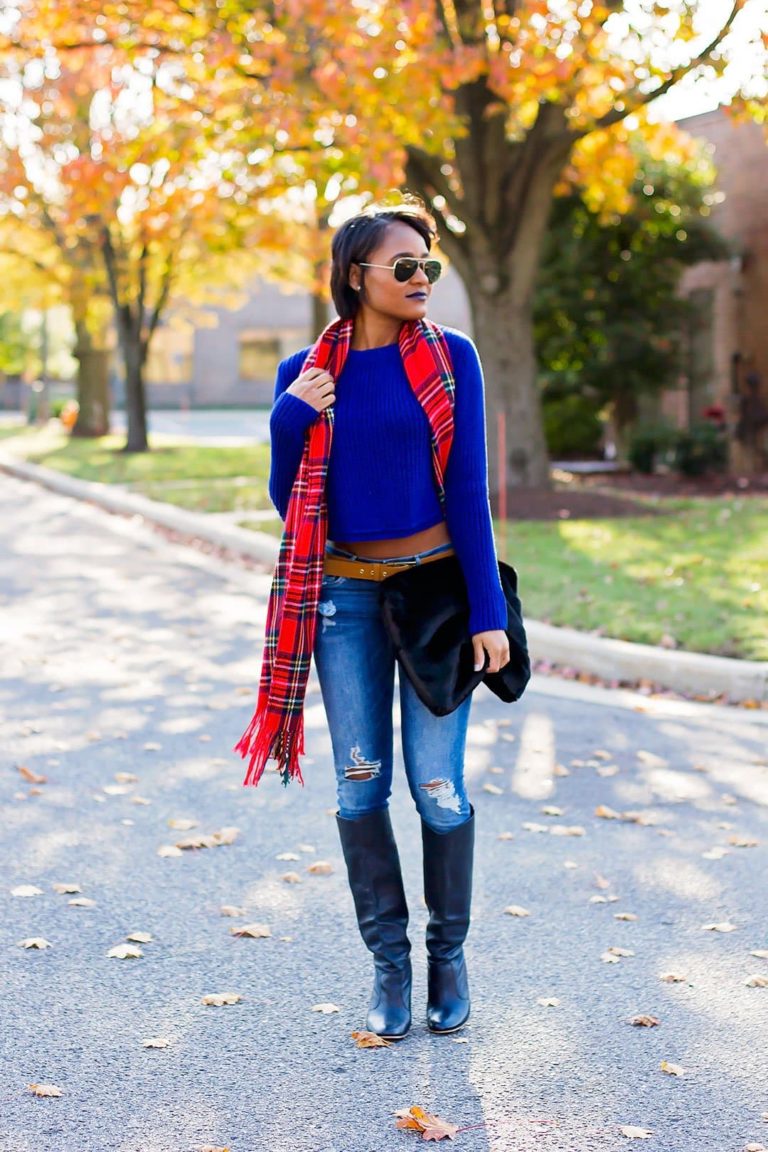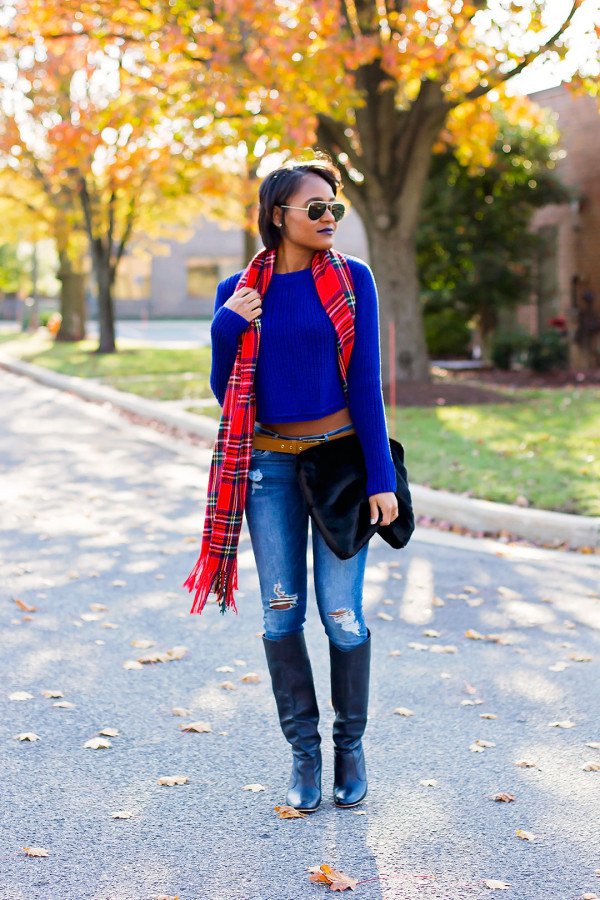 source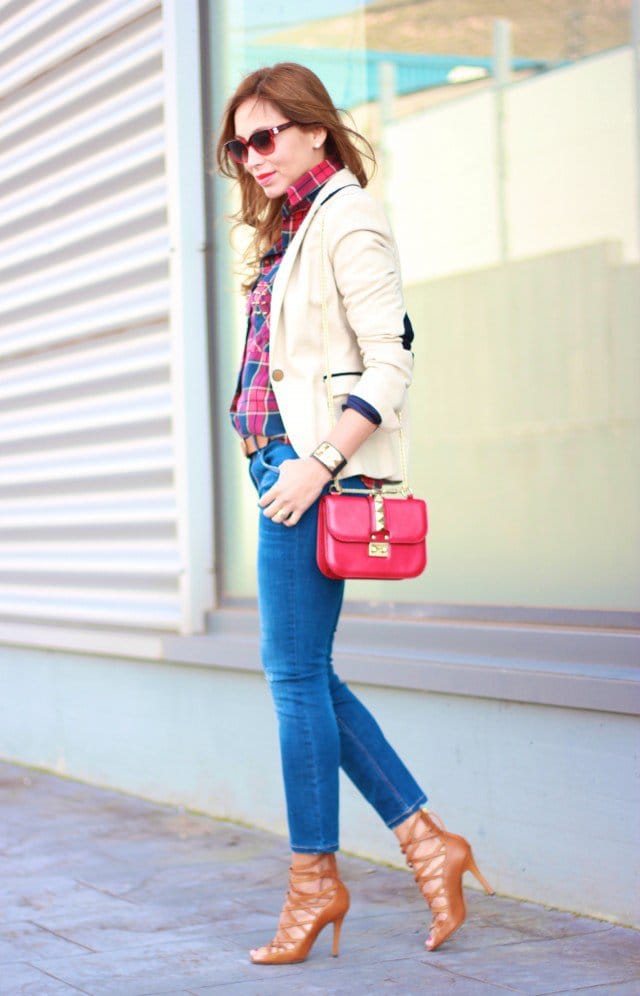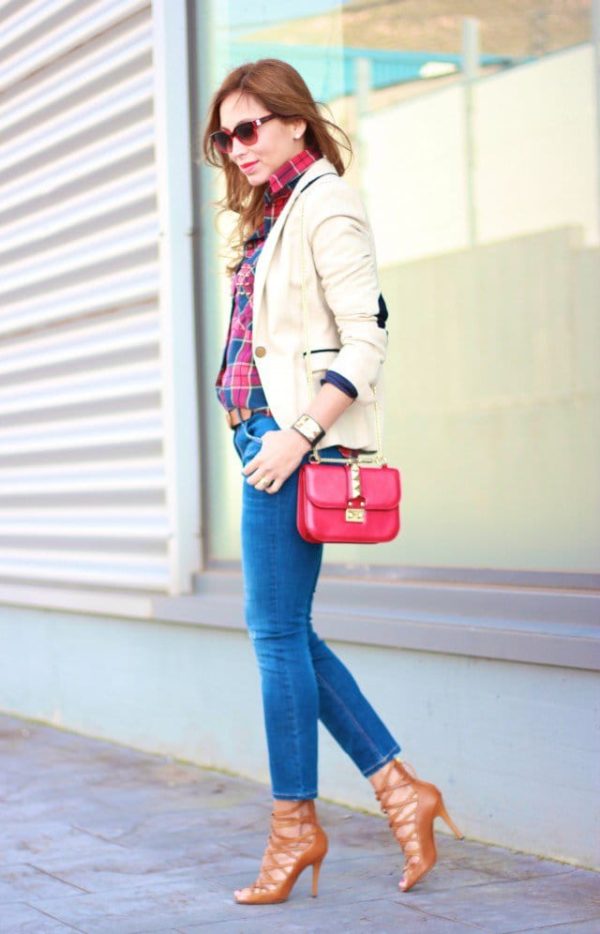 source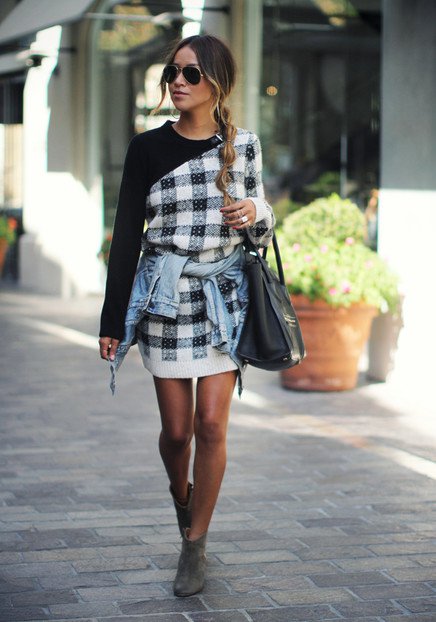 source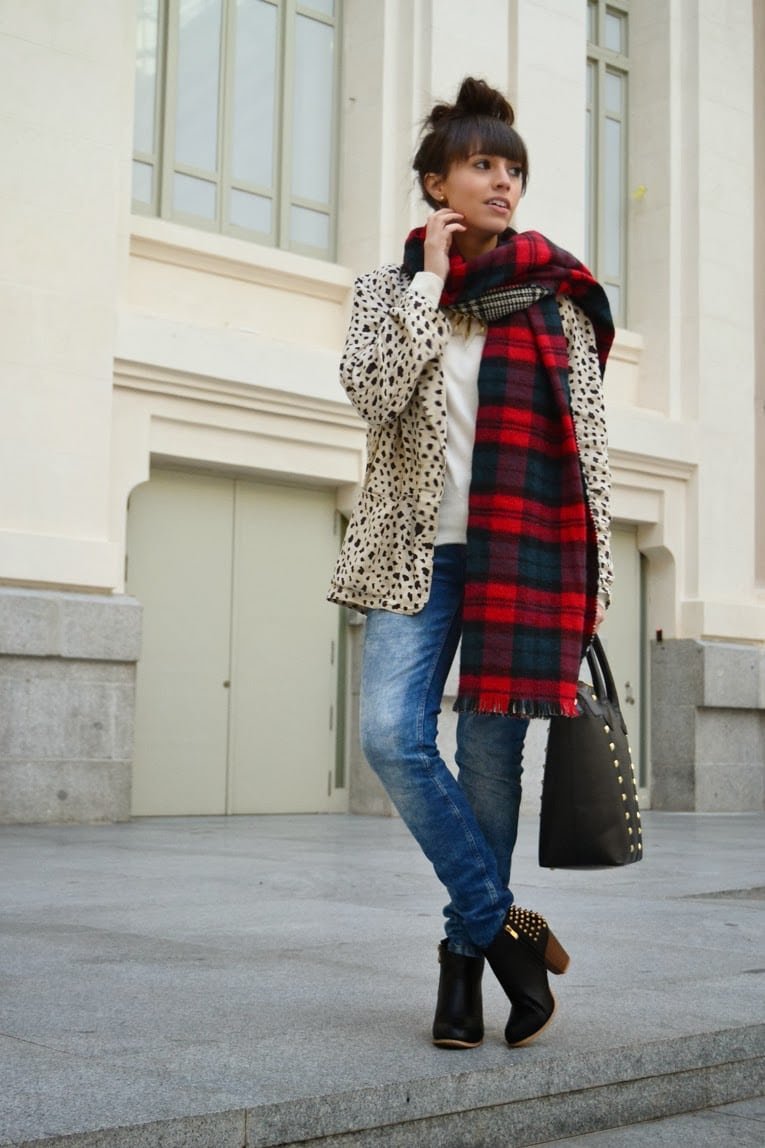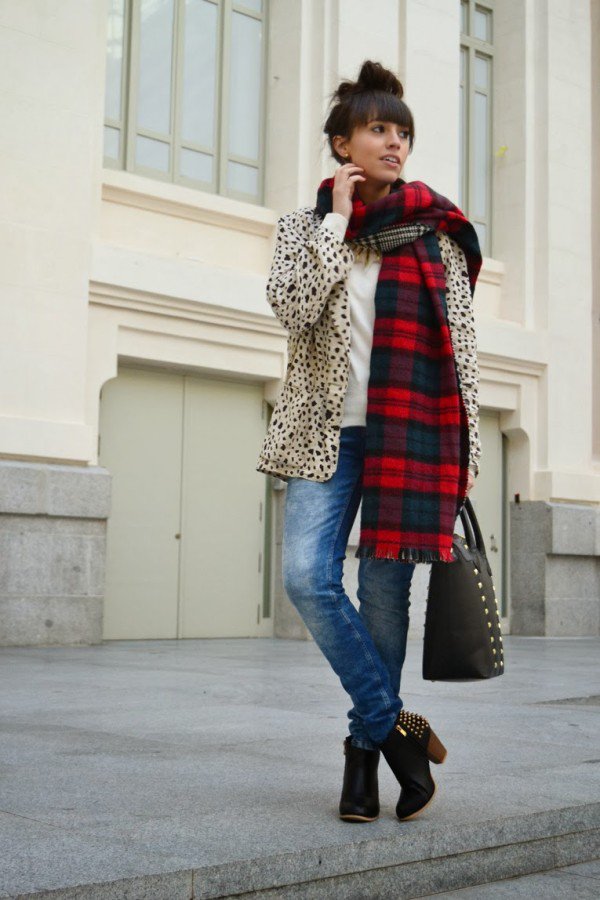 source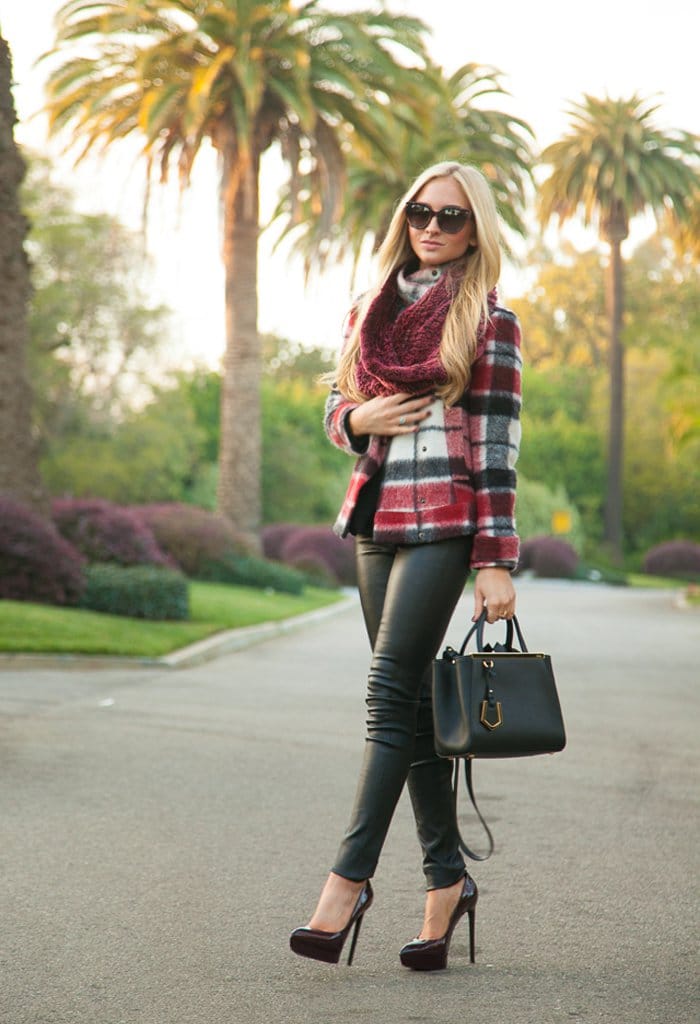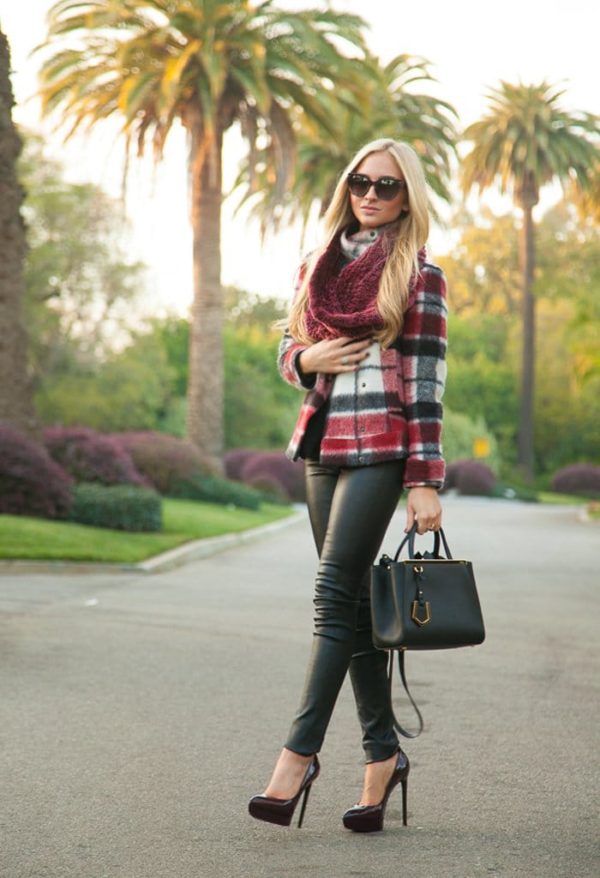 source
Formal plaid
Did you think that plaid is only for styling casual attires? You were absolutely wrong. Wearing plaid in the office is very popular nowadays. It is especially the case for women that are allowed to practice the business casual office dress code. A knitted sweater plaid dress is a perfect choice for styling fashionable and feminine office attires. If you want to keep things more formal, then you can opt for plaid suits. Plaid suits are one way to create a formal still chic look for the office, especially if they come in shades of grey or dark blue.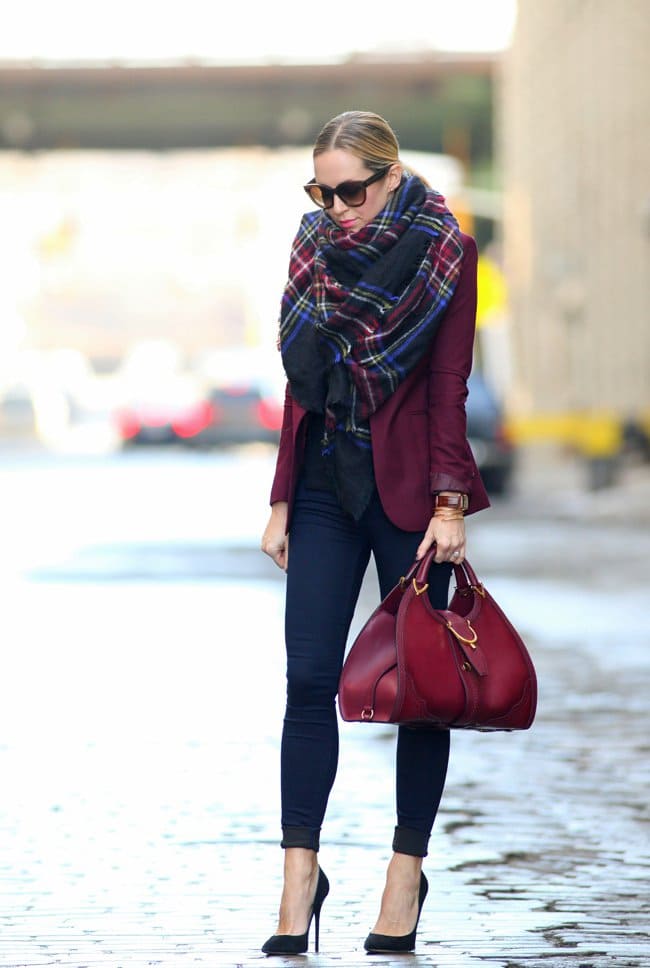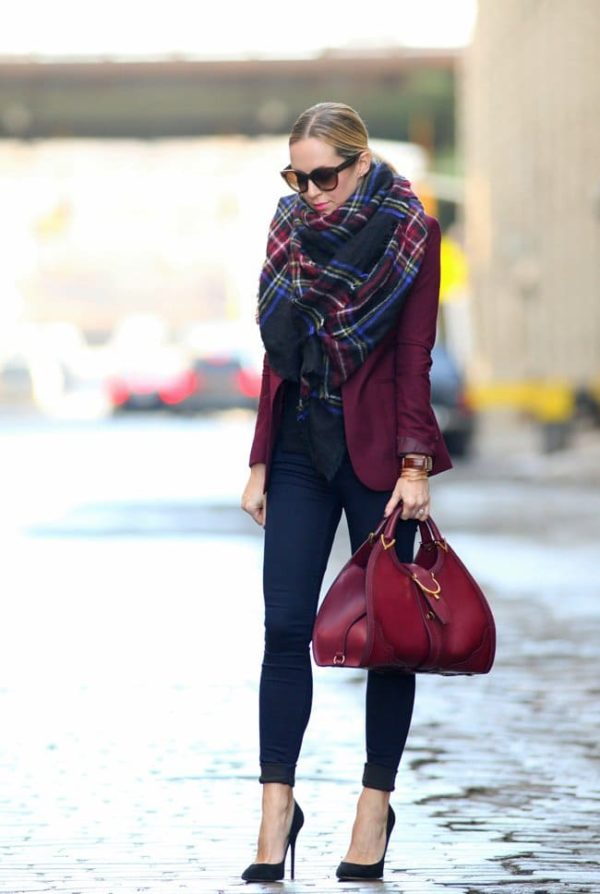 source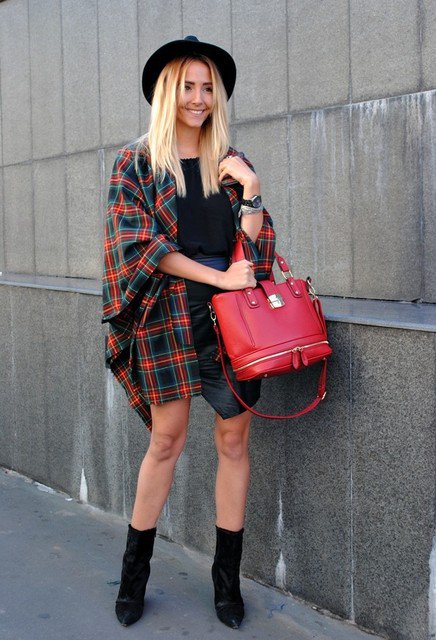 source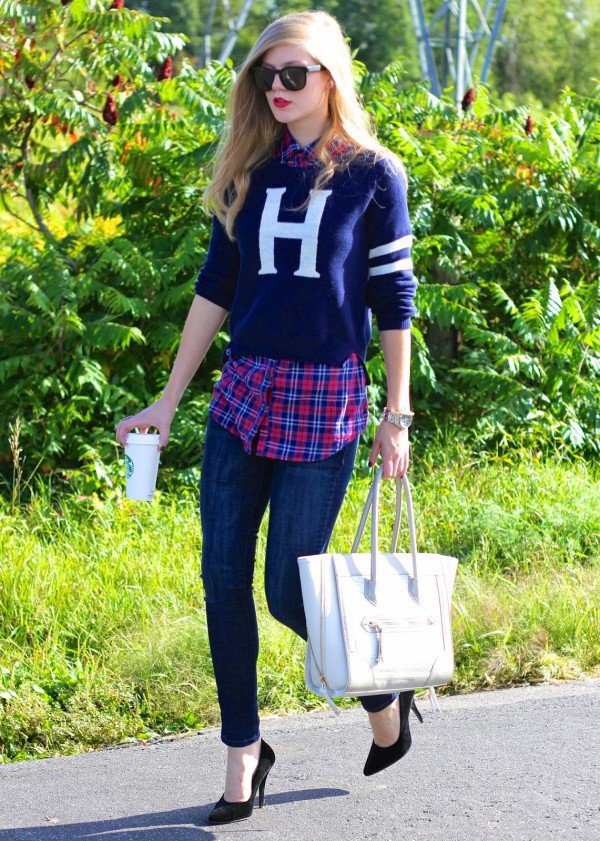 source
Wear it open
The most popular clothing pieces in the plaid patterns are definitely the shirts. They are those casual staples in your closet that never go out of style. And, they look absolutely fashionable when they are not buttoned up. This way you create a layered effect that is stylish and fun enough. You can always go beyond the casual and skip the basic white tee when wearing plaid. Instead, you can experiment with bolder shaded t-shirts underneath. For example, if your plaid shirt's most dominating color is blue, you can create a fashionable contrast by wearing a burnt orange tee under it. If you still want to keep things less clashing you can opt for a tee in complementing colors with the ones from the plaid pattern.
Most women don't feel an unbuttoned shirt is their thing. If you are one of them then we recommend you to still leave a few buttons from the top part of the shirt unbuttoned. This way you will keep the layering effect, yet your personal fashion style.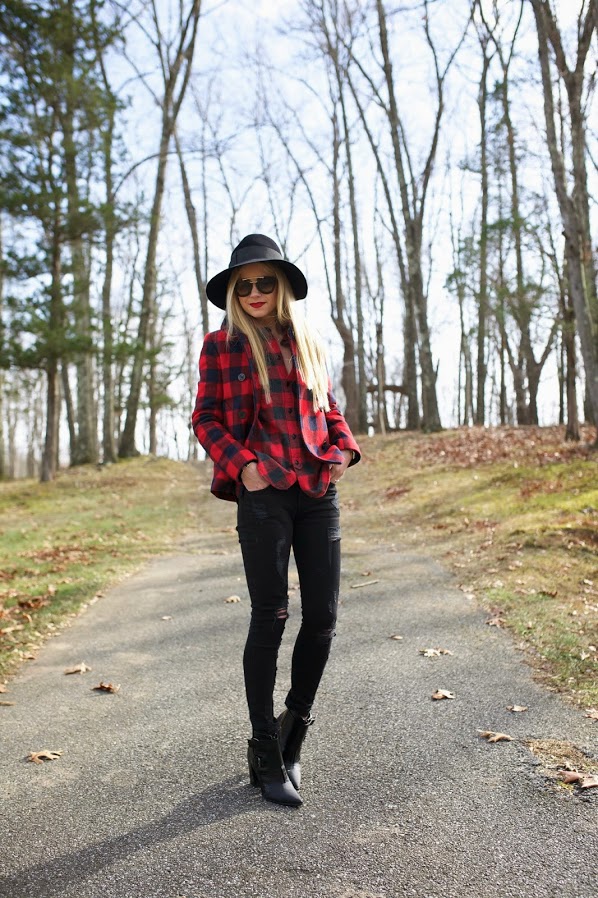 source