If you are looking not just for an ordinary manicure idea but rather one that will make a statement and look stylish, then you are definitely looking for the matte nail designs. The matte nails are a huge trend that doesn't have the intention to go away anytime soon, so if you haven't tried it yet, now it's the perfect time to do it. Watch out, cause once you get hooked on it there's not going back to the shiny nails. It's a fact that some colors look better when they don't shine, so the matte look is the right choice. Scroll down through the photos below and see the Remarkable Matte Nail Designs That Will Catch Your Eye. Even the modern designers prefer the matte look more and send the models down the runway with matte manicures. There are two ways in which you can get your matte nails. The first one is by buying matte nail polishes, and the second one is by getting a matte top coat which you can apply over your regular polish. Make sure you wait for the shiny nail polish to dry well before you apply the matte coat. The good news is that the matte top coat dries pretty quickly, so you don't have to wait much. In this article I have gathered for you some stunning matte nails designs that will give you plenty of ideas for your next manicure.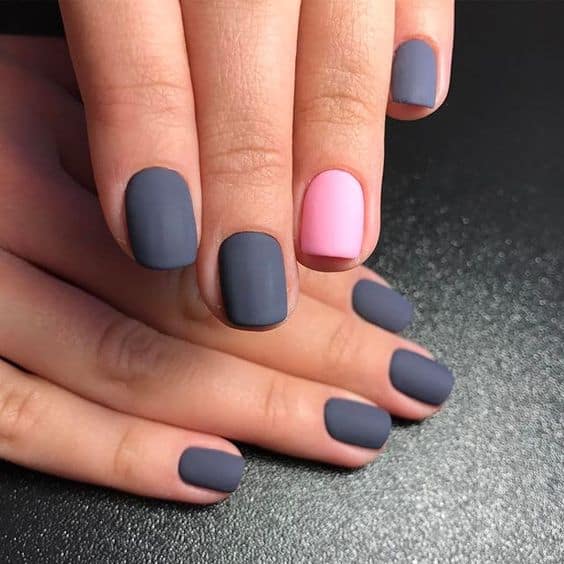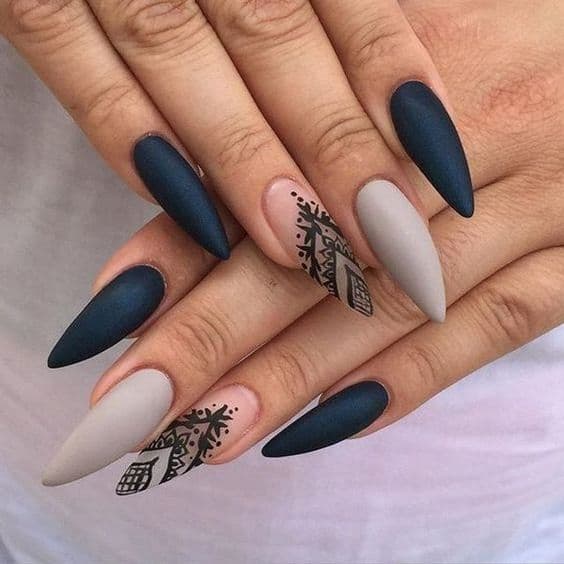 If you want to add some sparkling details to your matte nails, then a good idea is to combine the glitter nail polish. These two work perfectly well in combination, and you are bound to get an eye-catching manicure.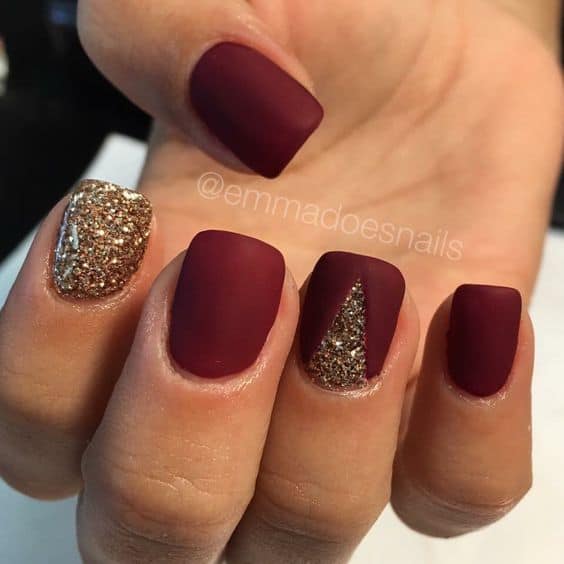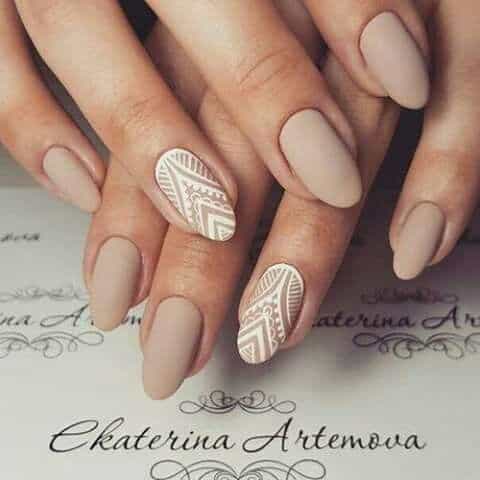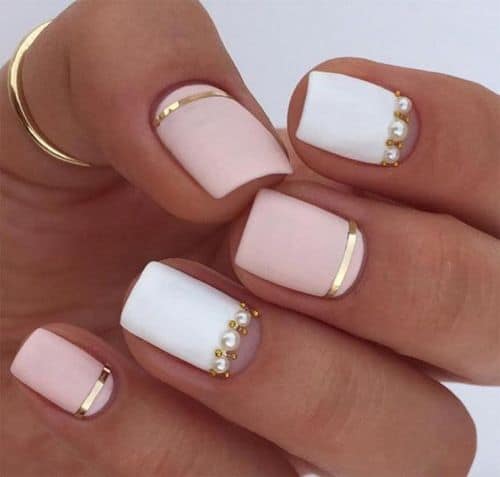 What do you think about the black nails? We have to admit that they look much better when they are matte then when they are shining, don't they?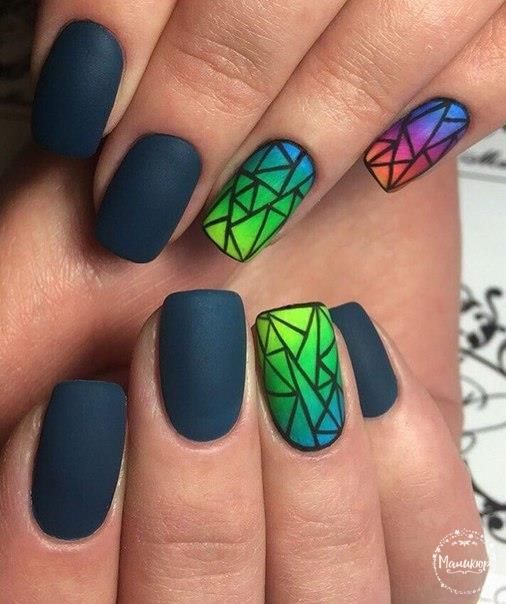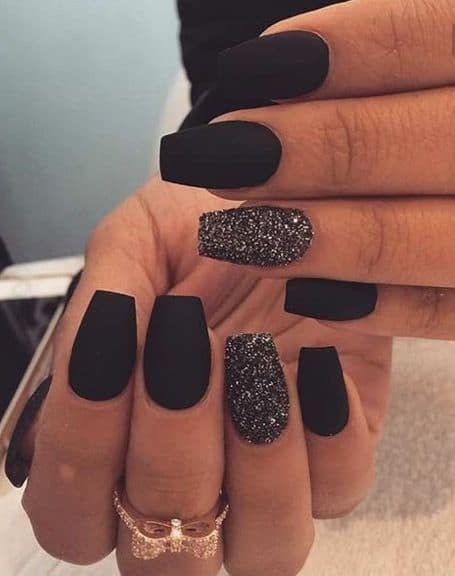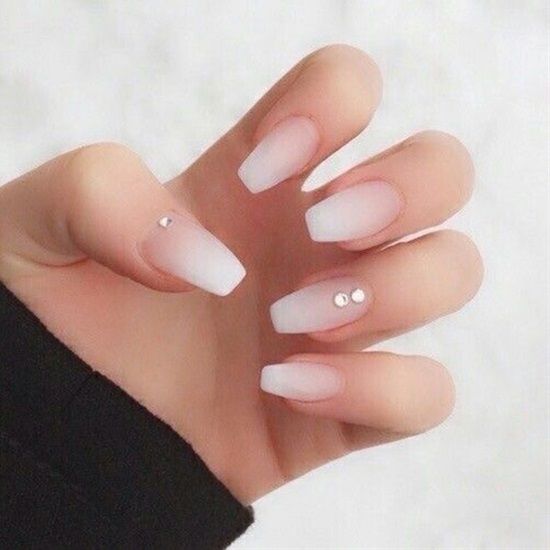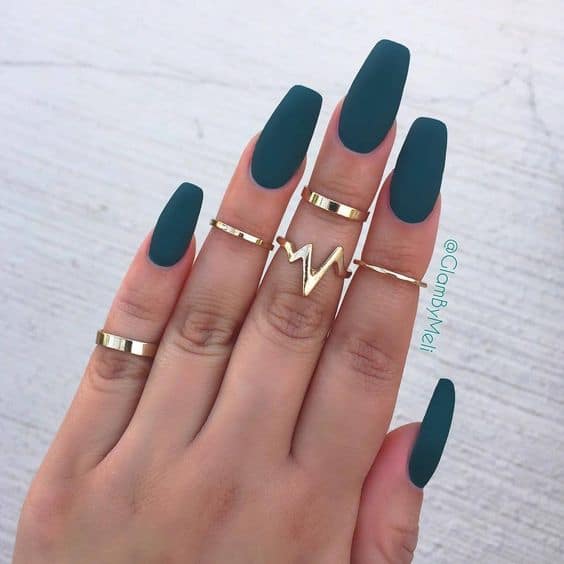 Matte nails remind us of marble and this is what makes them sophisticated and so much elegant. But what do you say about breaking the monotony of the plain monochromatic matte look by decorating two nails in the real marble style?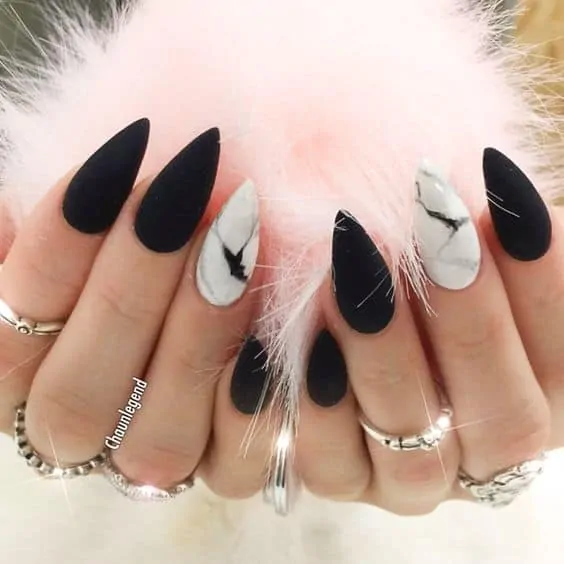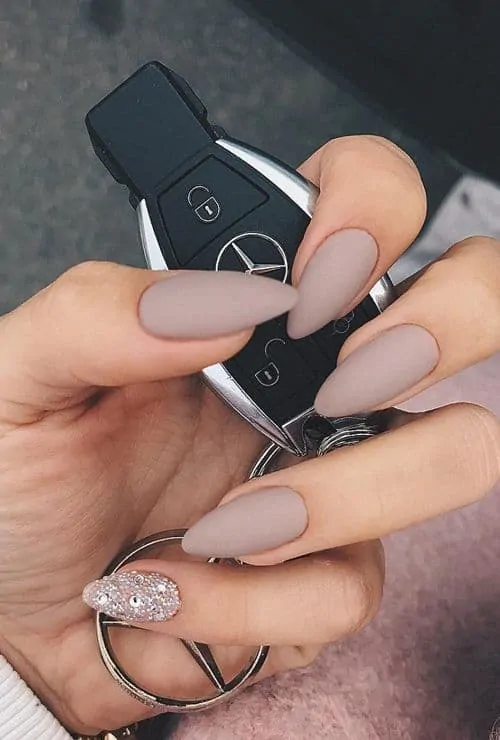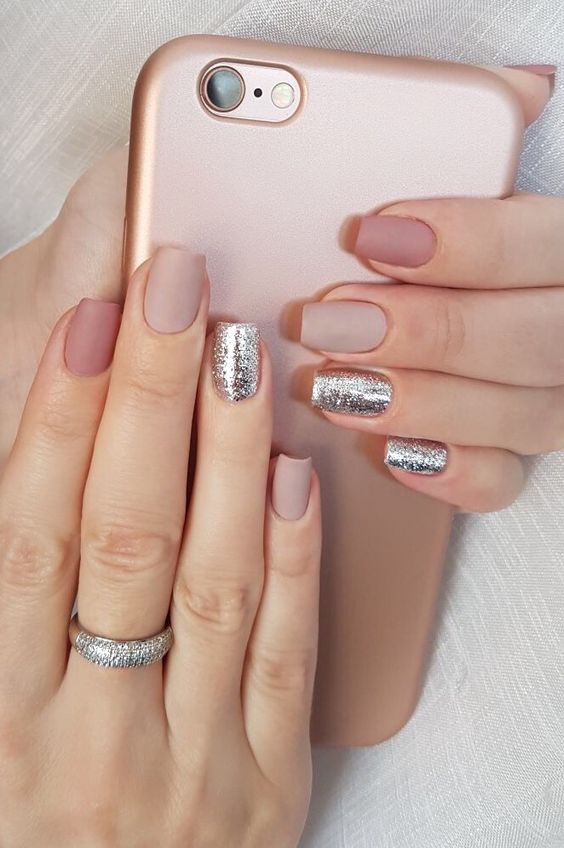 Have we inspired you your next manicure to be matte? I really hope we did, and that you liked this article. Come back tomorrow for more fresh inspiration that will make you a fashion diva with lots of stylish and beautiful choices!