​​Congratulations, brides-to-be! You're planning your special day, and one of the most important decisions you'll make is choosing the perfect wedding dress. There are loads to plan and more fun parts, like cake tasting, but if you are a bride with an effortless style, the dress is a big deal, bigger than you care for it to be. With so many styles, fabrics, and designers to choose from, the options can feel overwhelming. But if you're considering a simple, elegant wedding dress, you're making a wise and stylish choice. Most importantly, you're choosing a dress that reflects your style. Likely you're anti-bling, anti-layers of tulle, and dresses that require a team to use the restroom. Not fun! Over the years, many bridal designers have taken heed, and simple, elegant wedding dresses are no longer a task to find. While they are easier to find, you should still look for design elements that are important to you, like comfort, fabric, sleeve styles, and more. Pretty sure you're aware, but simple doesn't mean plain or boring. Simple wedding dresses are just as stunning as more elaborate gowns. If you are into simple and chic styles, elaborate or overdone gowns aren't your choice.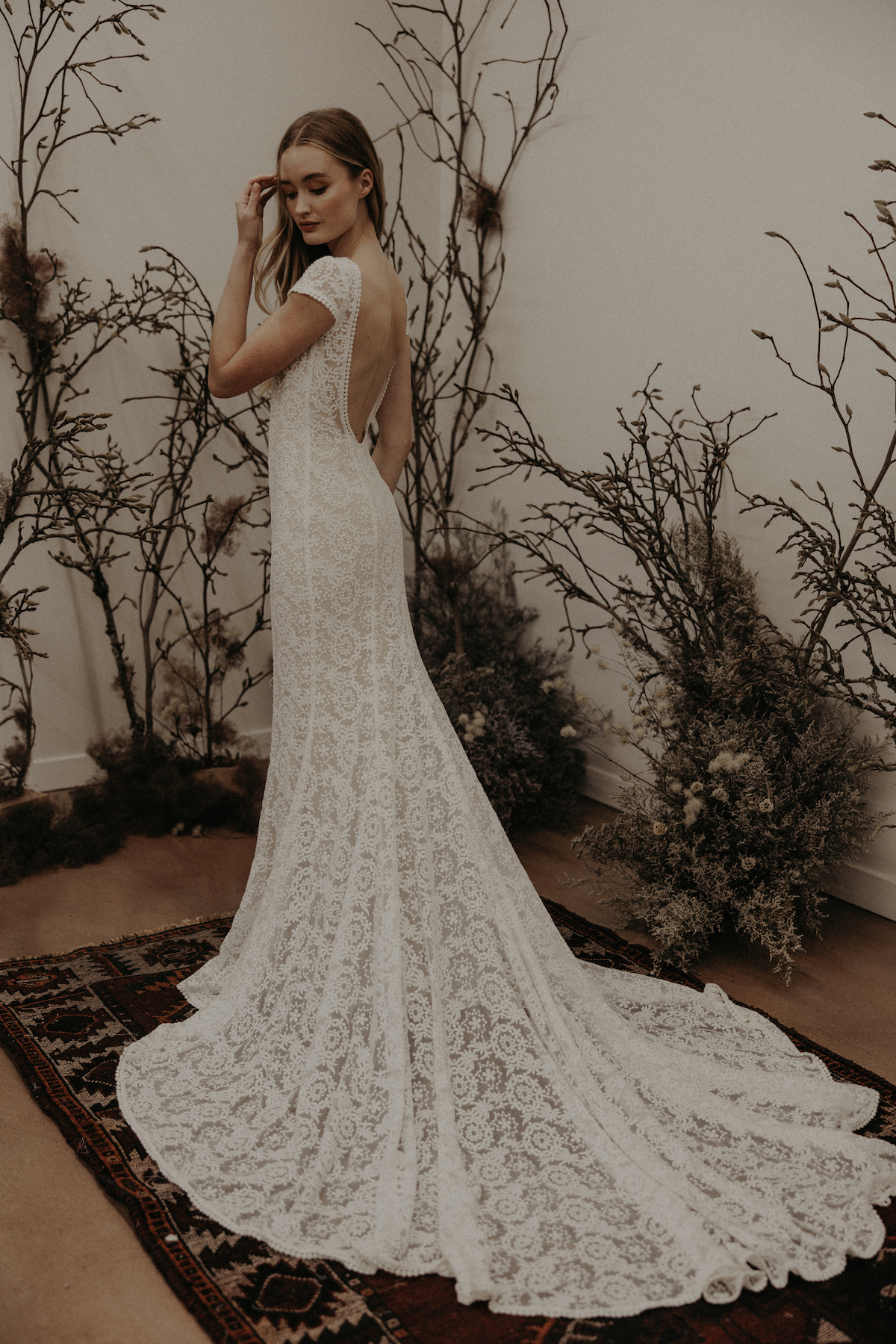 Simple Elegant Wedding Dresses are More Comfortable
A simple wedding dress is usually less bulky and heavy, making it more comfortable to wear all day and night. This is especially important if you are planning to have an outdoor or destination wedding where you'll move around a lot. You'll be wearing your wedding dress for several hours on one of the most special days of your life, so you want to feel as comfortable and confident as possible. Why be out in your dream location without the ability to move freely? So, not fun or ideal. With a simple elegant wedding dress, you'll be free to move and dance without feeling restricted by a heavy or cumbersome gown. You won't have to worry about tripping over a long train or constantly readjusting intricate details like beading or layers of tulle. Instead, you can focus on enjoying the day you've dreamt about for a long time and being fully present to celebrate your love story. Isn't this what your wedding day is about? With fewer embellishments and a simpler silhouette, you may find you have more flexibility in finding a dress that flatters your figure and feels comfortable to wear. Of course, comfort doesn't have to come at the expense of style. There are plenty of simple wedding dresses that are still elegant, chic, and effortless. From classic A-line designs to simple boho wedding dresses, you can find a dress that will make you feel like the prettiest version of yourself. And with the right accessories, you can elevate your look and make it your own.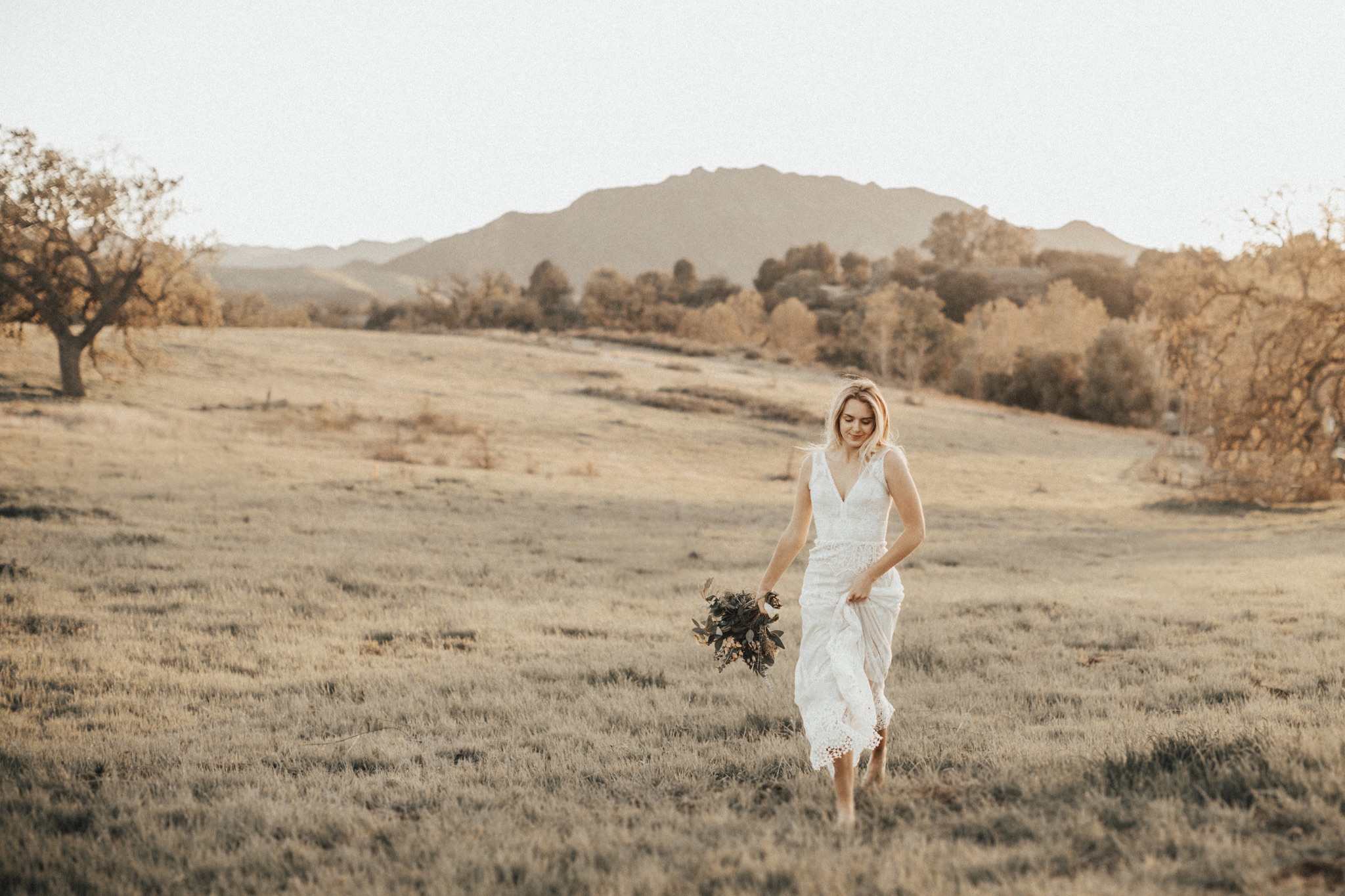 Effortlessly Beautiful: The Appeal of Simple Bohemian Wedding Dresses
If you are a boho-loving bride, which simply means a unique and nontraditional bride, there are loads of stunning options to choose from. Simple bohemian wedding dresses are a popular choice for brides who want a wedding dress that feels effortlessly chic and free-spirited. These dresses typically feature flowing fabrics like chiffon, tulle, or lace and often incorporate elements like fringe, embroidery, or crochet details for added texture and depth. Simple bohemian wedding dresses may have a more relaxed fit than traditional wedding gowns, with loose or flared skirts and sometimes even a boho-inspired two-piece set. Boho, like other simple wedding dress styles, needs the right accessory to reach the WOW factor. Pair a simple bohemian wedding dress with accessories like flower crowns, delicate jewelry, or lace-up sandals to complete the bohemian look. Overall, a simple bohemian wedding dress is perfect for a bride who wants to feel comfortable, unique, and effortlessly beautiful on her wedding day.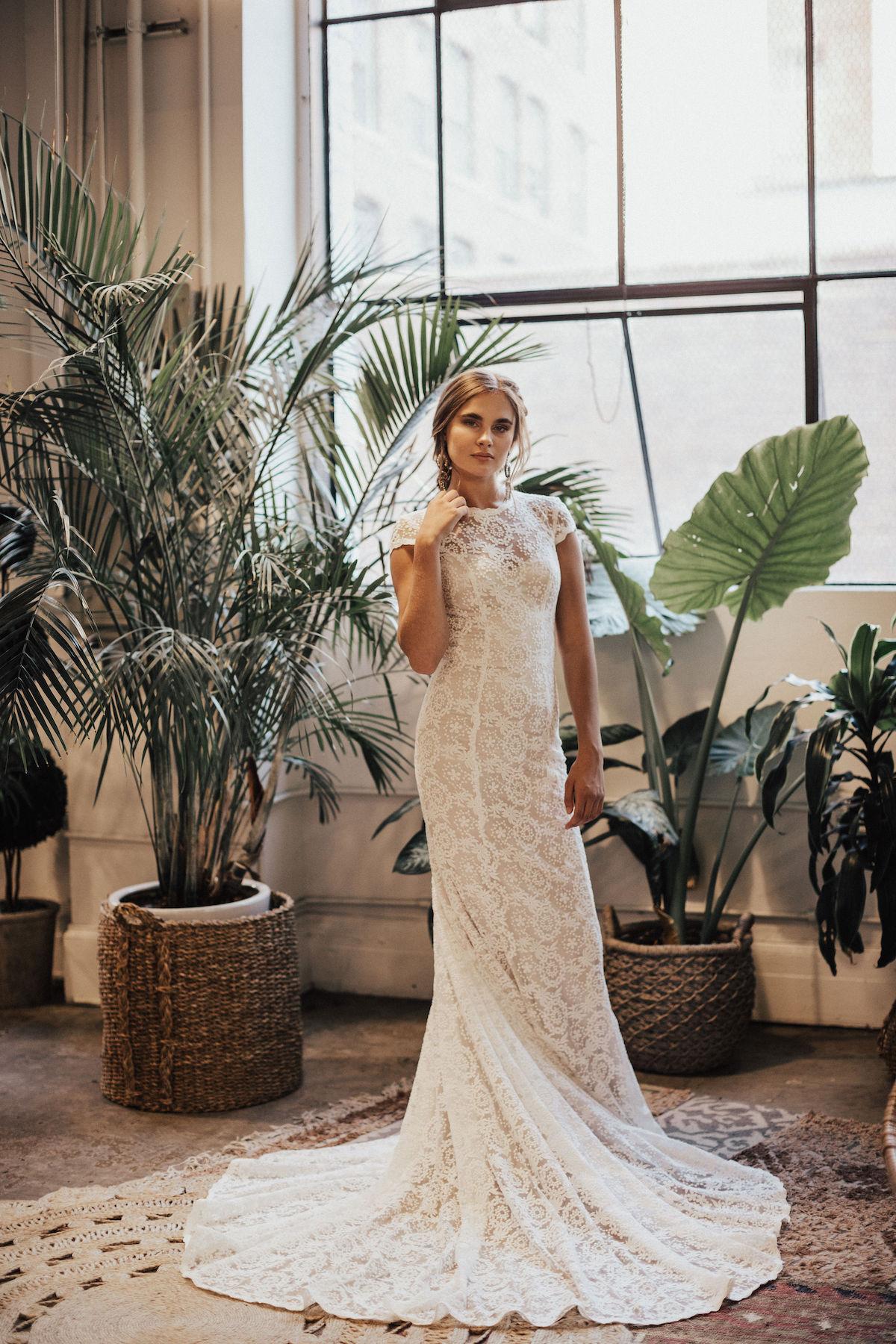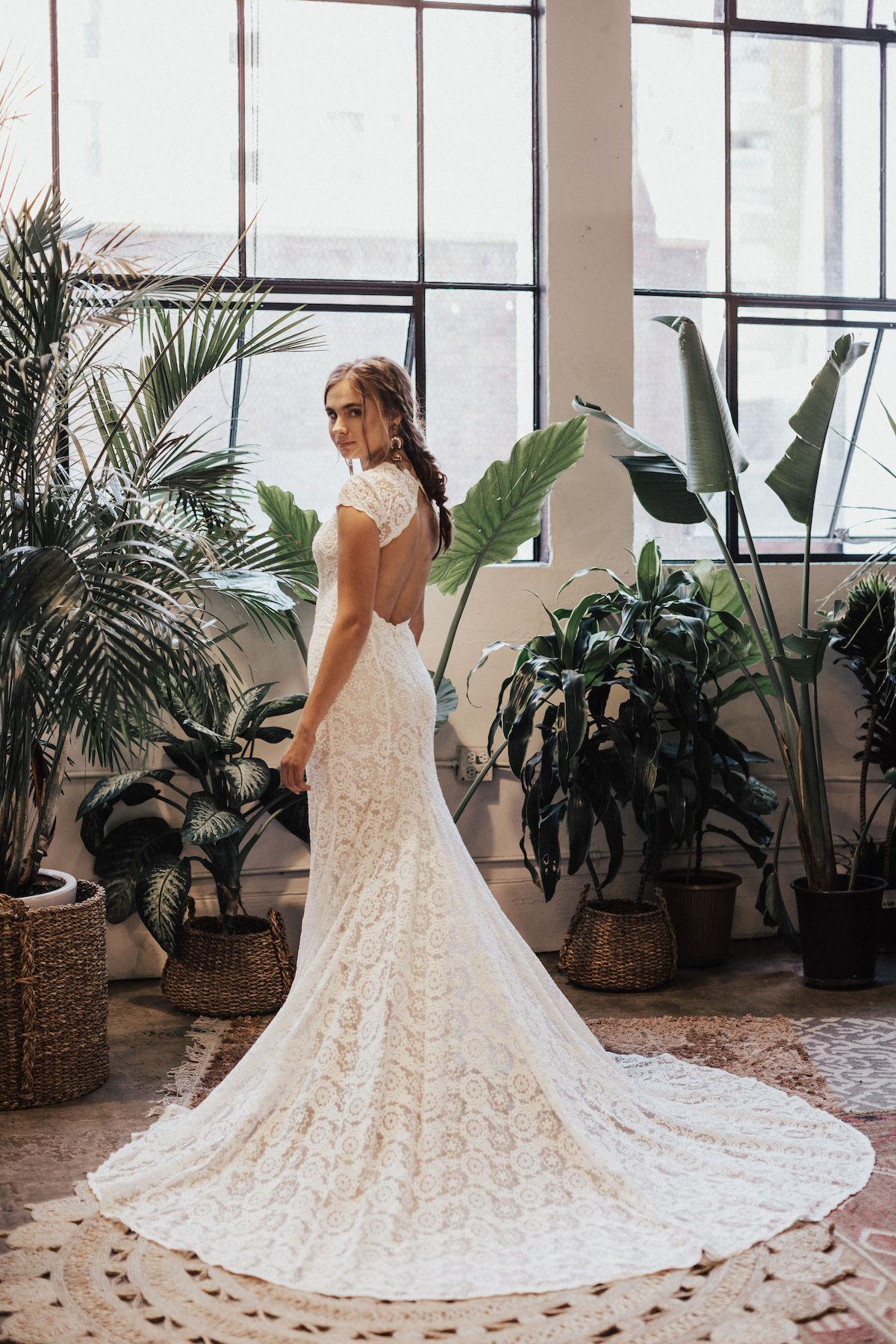 Timeless Elegance: The Allure of Silk Simple But Elegant Wedding Dresses
Many brides who choose simple wedding dresses often point to their timeless elegance. The timelessness paired with a simple silk silhouette is what dreams are made of. Silk is a luxurious and elegant fabric. Pure silk against the skin is one of the most sumptuous feeling on the skin. Silk on your wedding day seems like a given. Right? Your wedding day is when you treat yourself and are treated to the finest things there are. Silk simple elegant lace wedding dresses are a timeless choice for brides who want a classic yet sophisticated look on their wedding day. Silk is a luxurious and lightweight fabric that drapes beautifully, giving the dress a fluid and elegant appearance. The addition of lace adds a touch of romance and femininity to the dress, creating a delicate and intricate design that is both understated and sophisticated. The combination of silk and lace creates a soft, romantic look that is perfect for a classic or vintage-inspired wedding. These dresses are often designed with clean lines, subtle detailing, and a fitted silhouette that flatters the body without feeling too restrictive. Overall, a silk simple, elegant lace wedding dress is a stunning choice for a bride who wants to exude grace, elegance, and timeless beauty on her wedding day.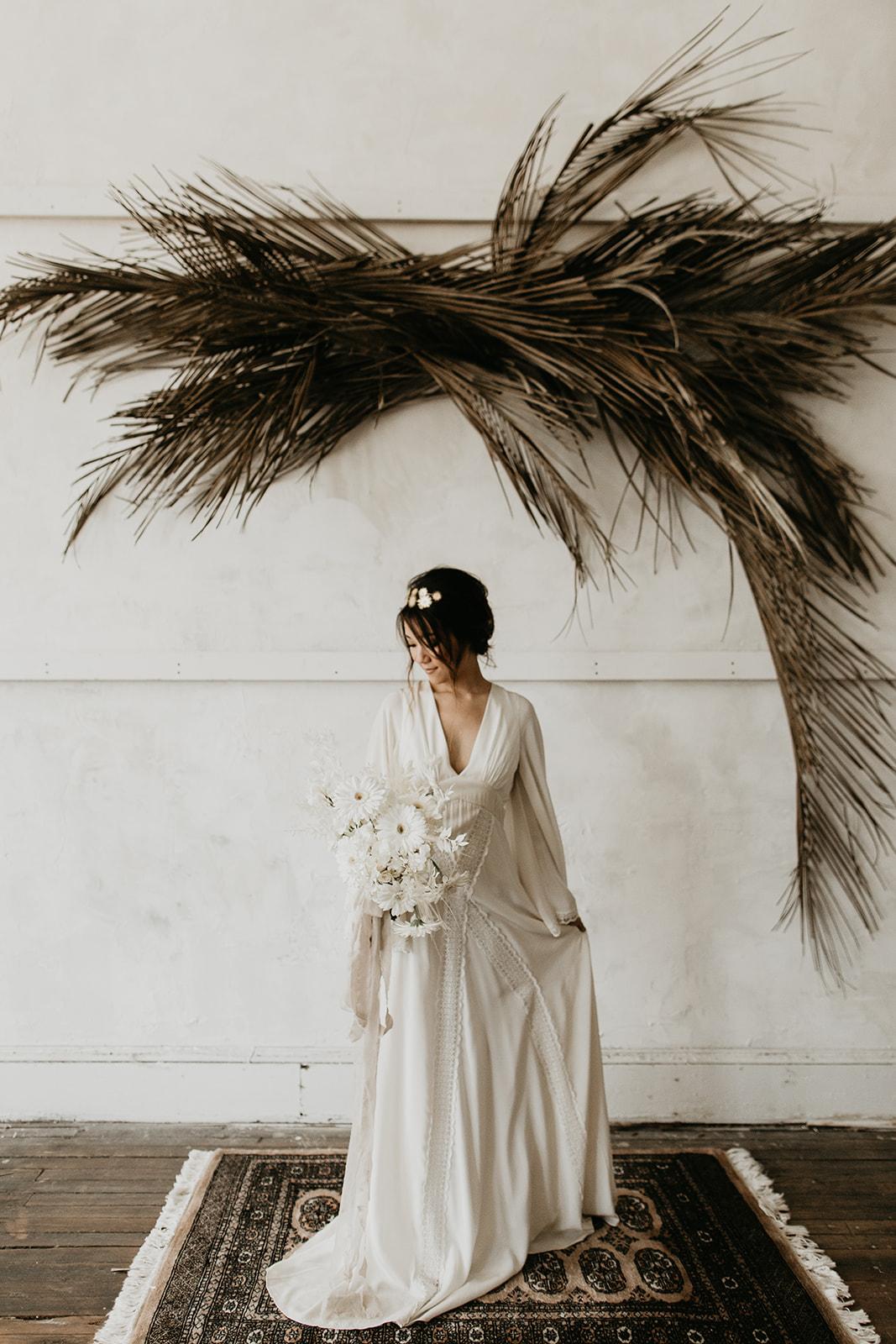 In addition to fabric choices, other details to keep in mind are sleeve types, modern long sleeves, vintage-inspired cap sleeves, and off-the-shoulder simple bohemian elegant styles. If considering simple off-shoulder wedding dresses, keep in mind that these styles are stylish and romantic choice that shows off your shoulders and neckline. The off-shoulder style works well for both indoor and outdoor weddings. A simple long-sleeve wedding dress is a streamlined and elegant choice that adds coverage without sacrificing style. This style is especially popular for fall and winter weddings.
A simple sleeveless wedding dress is a classic and timeless choice for summer weddings or outdoor ceremonies. Cap sleeve styles are delicate and feminine choices that will add a touch of romance to a simple dress. This style is especially popular for spring and summer weddings.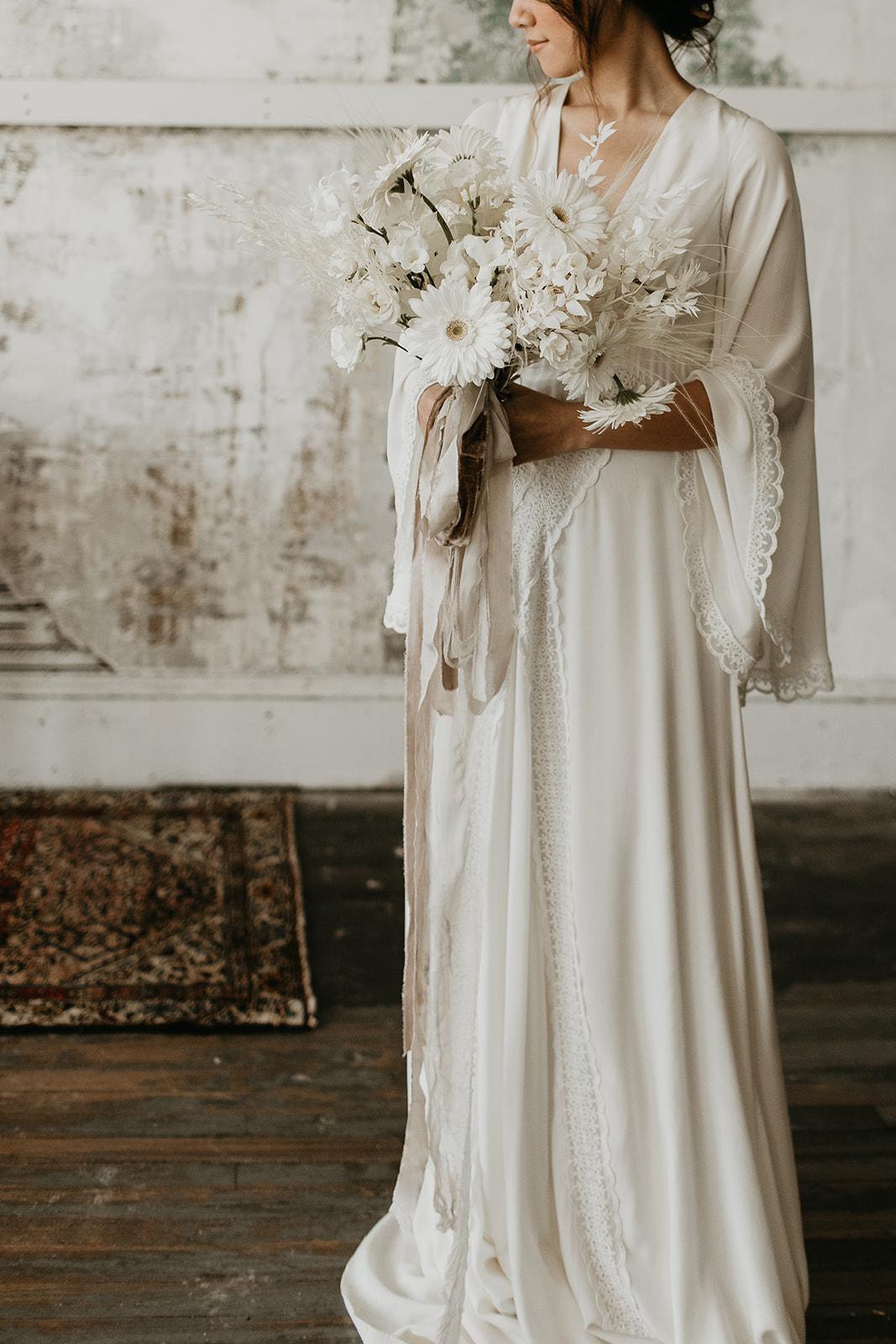 Simple but elegant wedding dresses have a classic, timeless look that will never go out of style. You'll be able to look back on your wedding photos for years to come and still love your dress. You will love that they are versatile, and will go with all and any venue, from a backyard wedding to a fancy boutique hotel.