Hey ladies, are you ready for the summer yet? Did you make your pedicure already? If not yet, let us help you with some suggestion on how to make it on your own. In this post we are giving you a six steps by step DIY tutorial to make your perfect french pedicure. Start with getting rid of the hard skin on your feet, and end up with amazing french pedicure as a professional. For the following summer season we recommend you a matching manicure and pedicure, so try a french manicure to be even more fancy on the beach.
1.Prep Your Nails
If you want to make a pedicure on your nails, you should first cut your nails. Then remove the existing varnish using a cotton wool soaked in a varnish remover. Wash your feet with water and allow to dry. Take a file and with it carefully start to push the nails until they become smooth.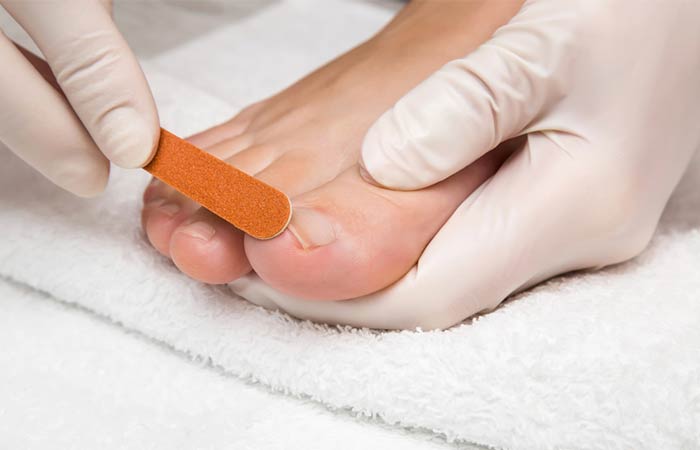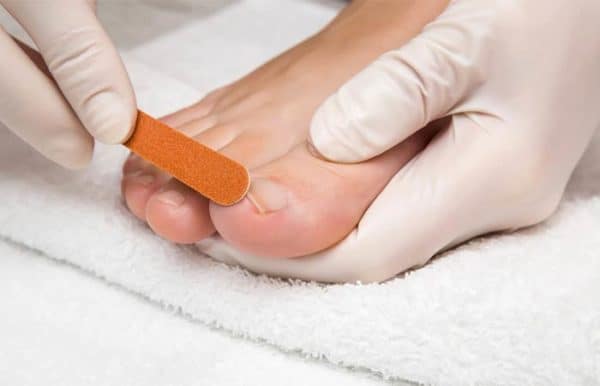 source
2. Soak Your Feet In Water
The second thing to do is to take a container and put warm water and a little salt in it. You can also add a few drops of essential oils such as lavender, rose hip, etc. Soak your feet in the water and leave them for about 10-20 minutes. It will make your skin on your feet soften.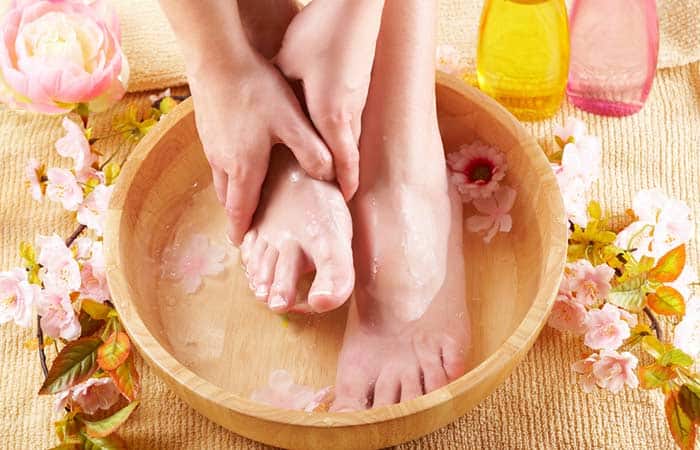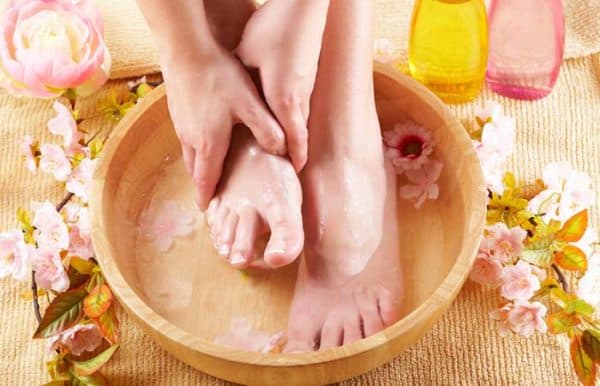 source
3. Scrub Your Tootsies
Next thing you need to do is clean your feet. After you take your feet out of the water, take a little exfoliator and start shaking your feet. Immediately in circular motion wash your dead skin. This process softens the thick pit stops.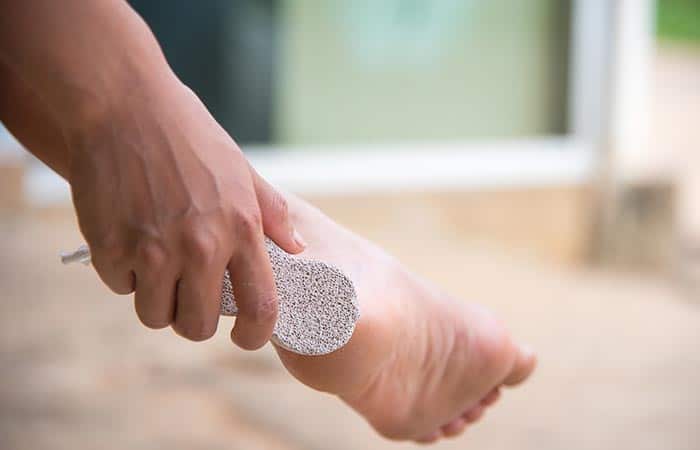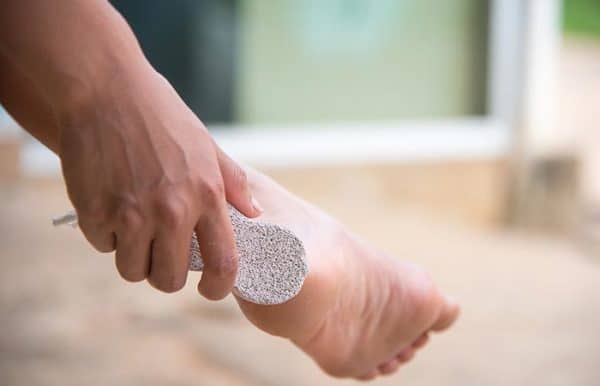 source
4. Color Your Nails
Your favorite part comes. Take five separators and place them on your feet. Then apply a thin layer of nail polish from your favorite color.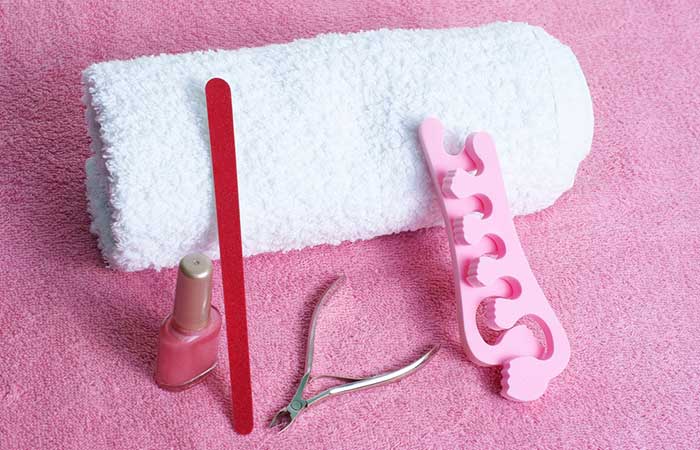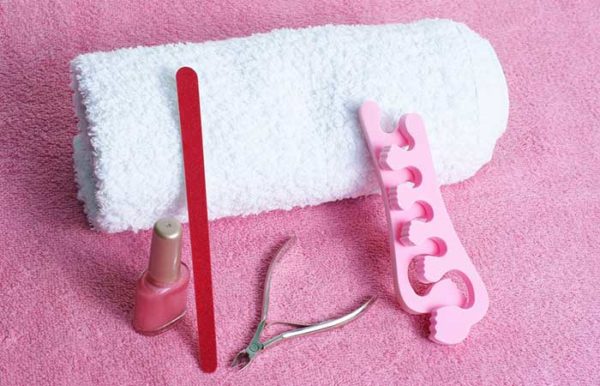 source
5. Add The French Tips
The main part is a French pedicure. It's pretty easy. Only thing you have to do is to take an opaque white nail polish and apply it nicely horizontally to the nail tips as the first layer. Then allow it to dry and then apply the second layer of the other side. The easiest way to apply it is by using a thin brush. If the white spots remain on the skin, you can clean them with a brush soaked with a paint remover.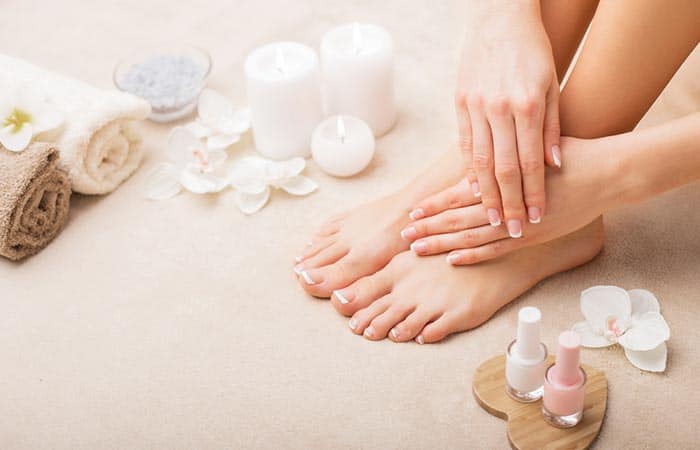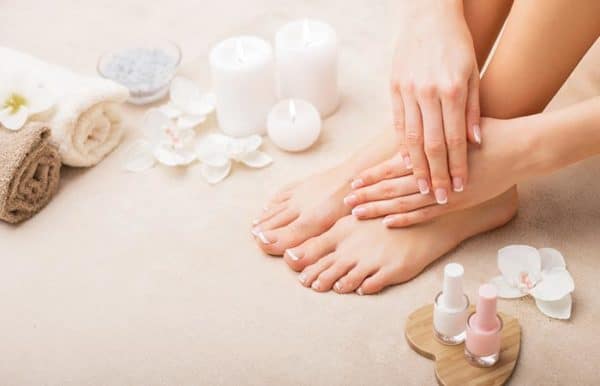 source
6. Apply The Second Coat
Finally, to achieve the entire look of your nails, you must apply another layer of clear lacquer. Apply a clear nail to the entire nail and get the desired French pedicure.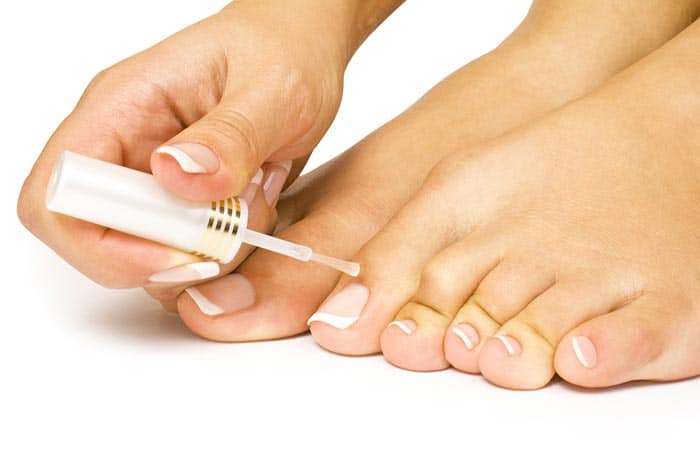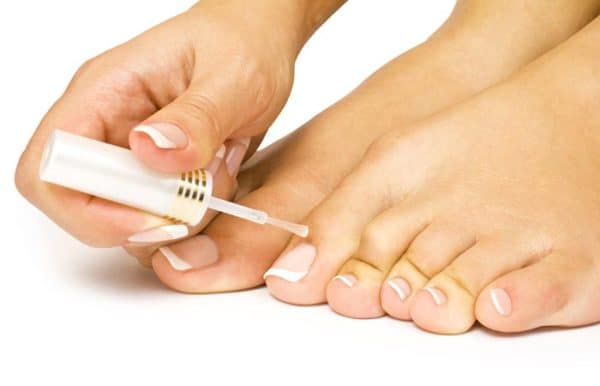 source