Smooth and neat hair is the dream of every girl and woman that is very difficult to be achieved, but that does not mean you have to throw a lot of money for expensive treatments.
Daily use products for hair styling have extremely negative impact on her health. It is enough only to use a few times the iron for the hair for style and you will notice the split hair ends in the end of the month. For a change we want to suggest you to try this homemade hair mask that will repair the split ends of your hair and will return your shiny hair in normal.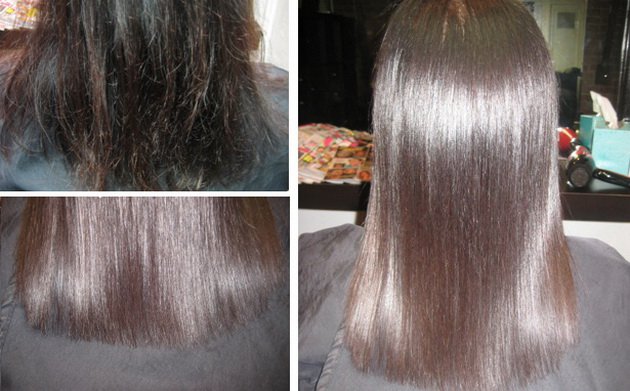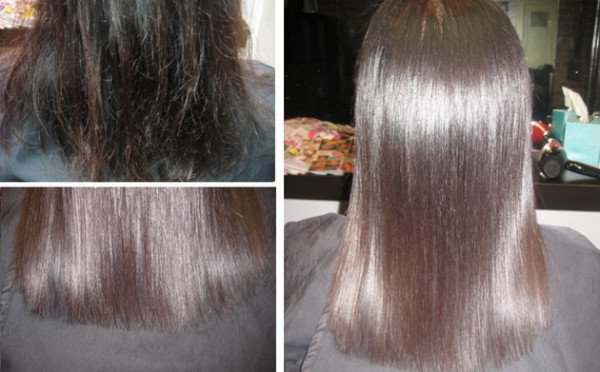 source
You will need:
1 tbsp coconut
1 tablespoon olive oil
1 tablespoon honey
1 large egg yolk
Directions:
Coconut oil is usually bought in jars, as thick white mixture, so first it must be melted in a bowl. Add the other ingredients to the bowl and mix them until everything is smooth.
Apply the resulting mask the entire hair, and pay special attention to the ends.Tie your hair in a bun and leave it for half an hour.
Wash with water and a mild shampoo, and it would be desirable to dry hair naturally, without the heat of the dryer.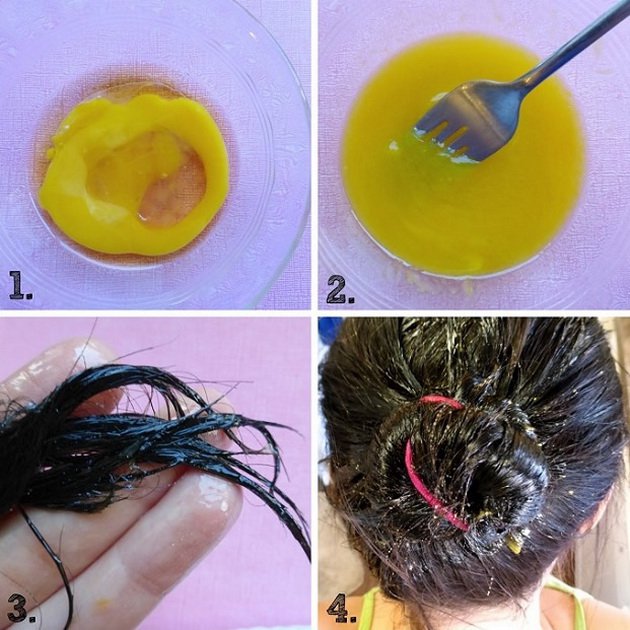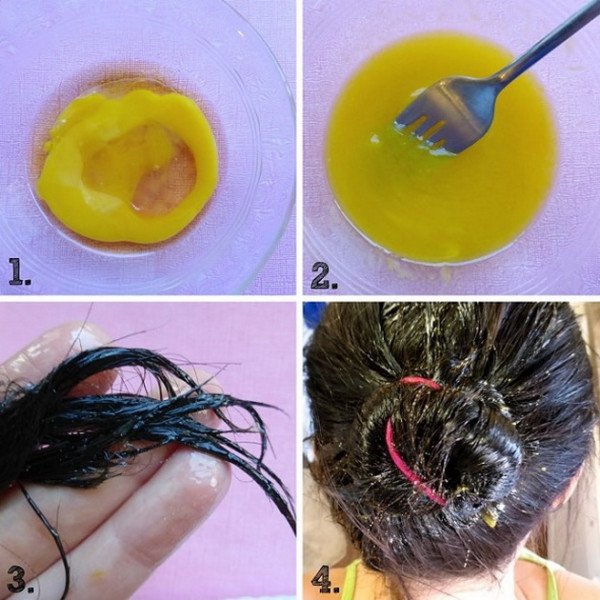 source