Most of the talk and attention on the big day surrounds the bride and her wedding dress. That is why finding the groom's attire can be a little challenging. Whenever we hear about wedding fashion the first thing we relate to is wedding dresses, wedding hairstyles, wedding shoes, and anything related to the bride's look. Having the bride's attire in the focus may make the decisions about the groom's style less important. Things have changed a little now when men put a little more attention to their look, and to their desire to be a modern groom.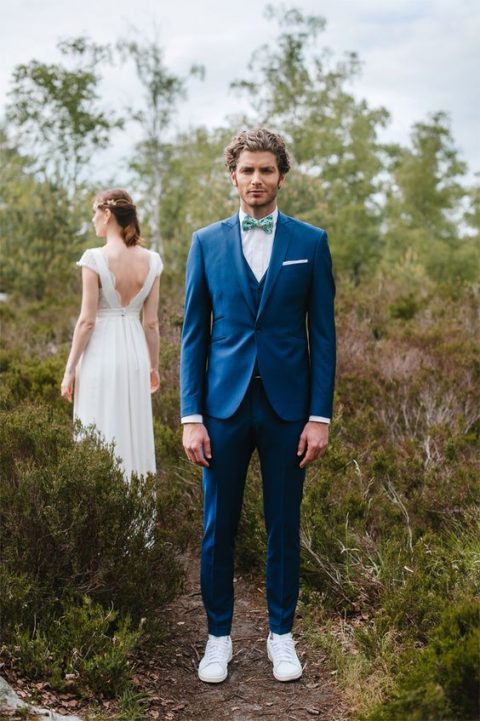 source
More and more groom think out of the box nowadays, so it is not a surprising fact that we can see more and more stylish and modern groom walking down the aisle. The modern groom would pleasantly experiment and try unconventional colors, textures, and elements to make the groom suiting a unique and fashionable experience. And, here are a few styling tricks for any modern groom to try on his biggest day. Because believe it or not, this is the biggest day for the groom, too.
Make yourself stand out!
Make yourself stand out! This means that you don't need to worry too much about matching your groomsmen or even your fiancé. Try to make your looks complement each other, but don't overpass, because you don't want to look like copies of one another, either. As a groom, your outfit should be easily noticeable and distinguishable from the rest. You can try by choosing different accessories or even different suit colors when it comes to the groomsmen. When it comes to the bride, try to match your jacket color with her bouquet, for example. It is important to complement each other, but at the same time to keep your personality and individual tastes.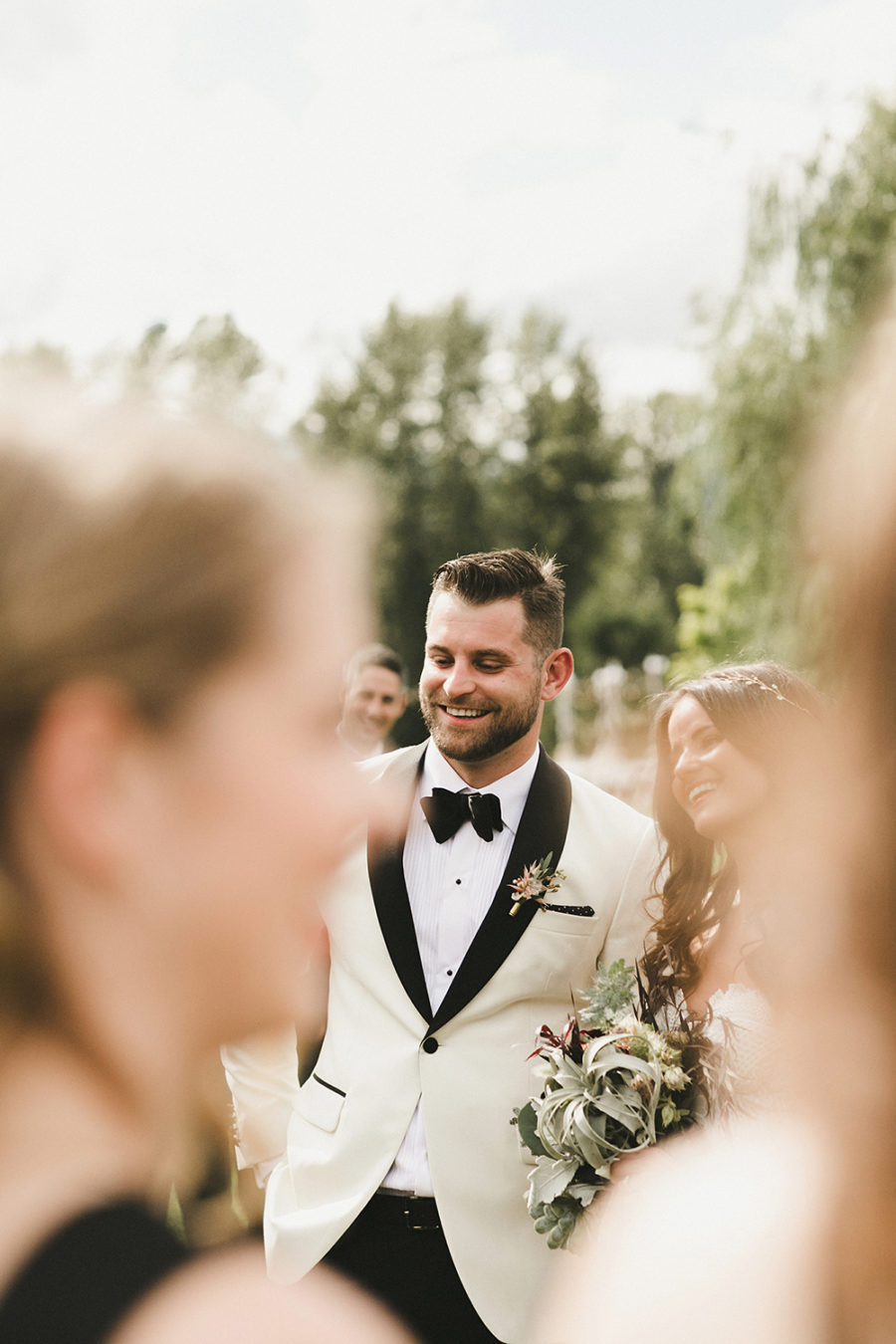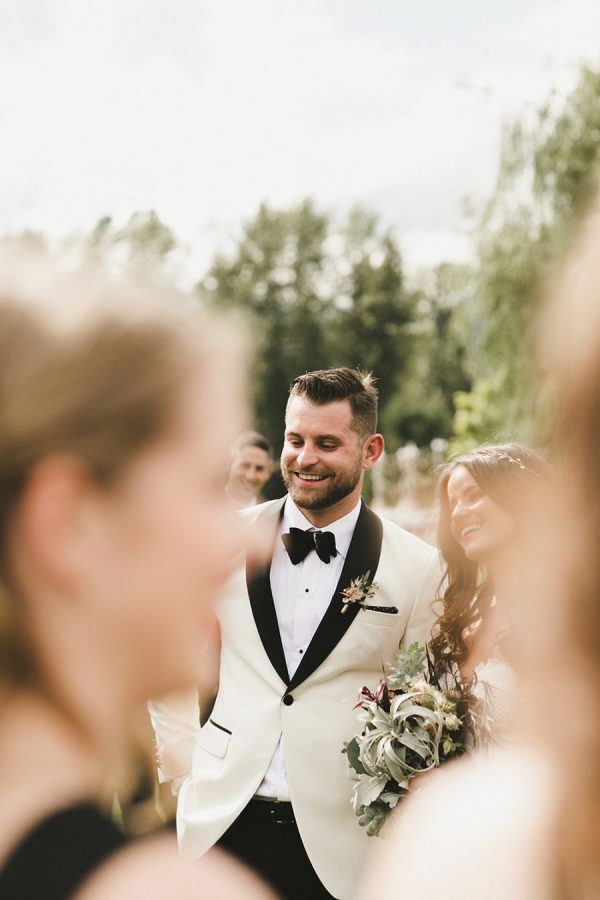 source
Think beyond black and white. And gray!
A black suit and crisp white shirt is the standard groom fare. But, who says you need to follow the standards. Today's grooms leave the box limits and opt for a more modern groom look. That may include a little color in the outfit. And, believe it, there are endless color options for a groom's attire. So, think beyond black and white and make some color give your look a fashionable touch that will catch all eyes on.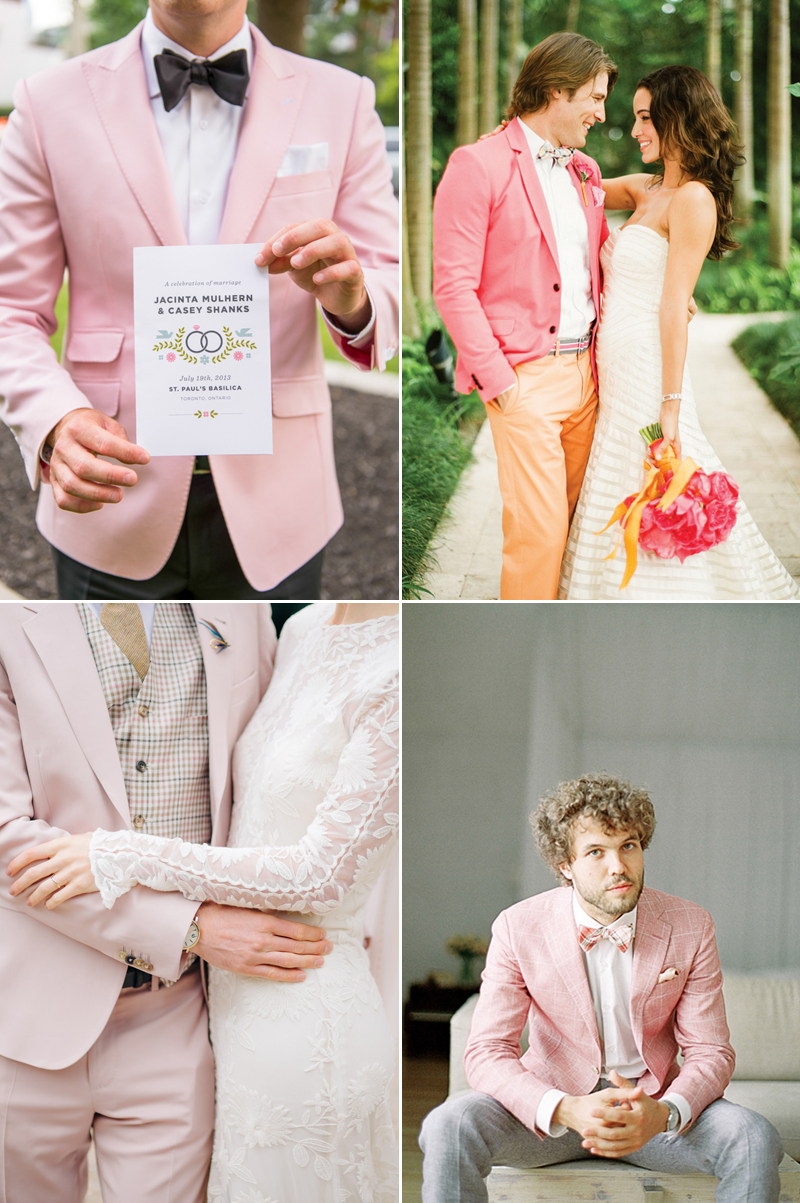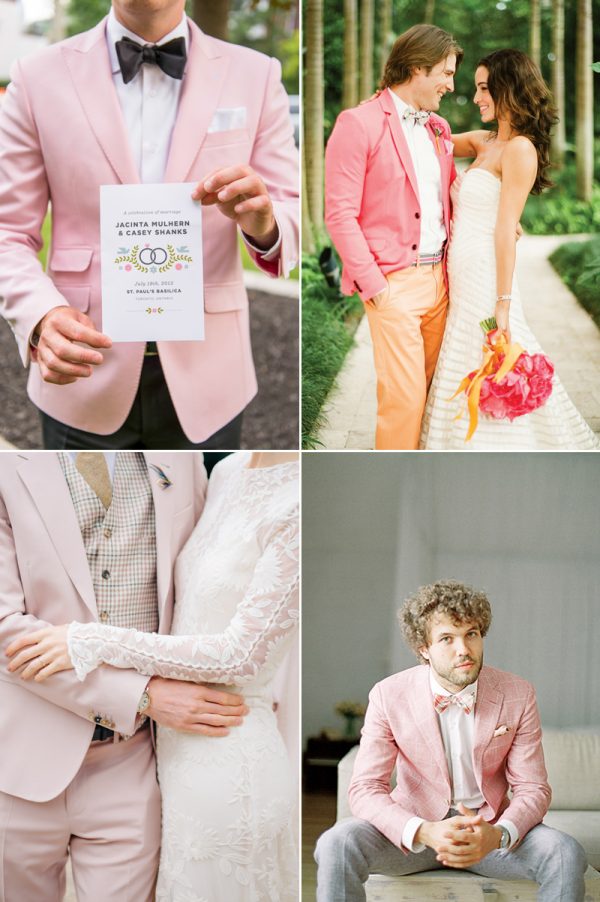 source
Get your outfit tailored or go bespoke
Rule number one to follow: Fit is the key! If you are getting a suit off the racks, consider it a must to visit your tailor to customize it the best and most flattering way to fit your body shape. For those that can afford to spend a little more for a groom's suit, we recommend opting for a made-to-measure or even bespoke suit. This way you will be sure to enjoy a superior fit and comfort, which is definitely a big plus.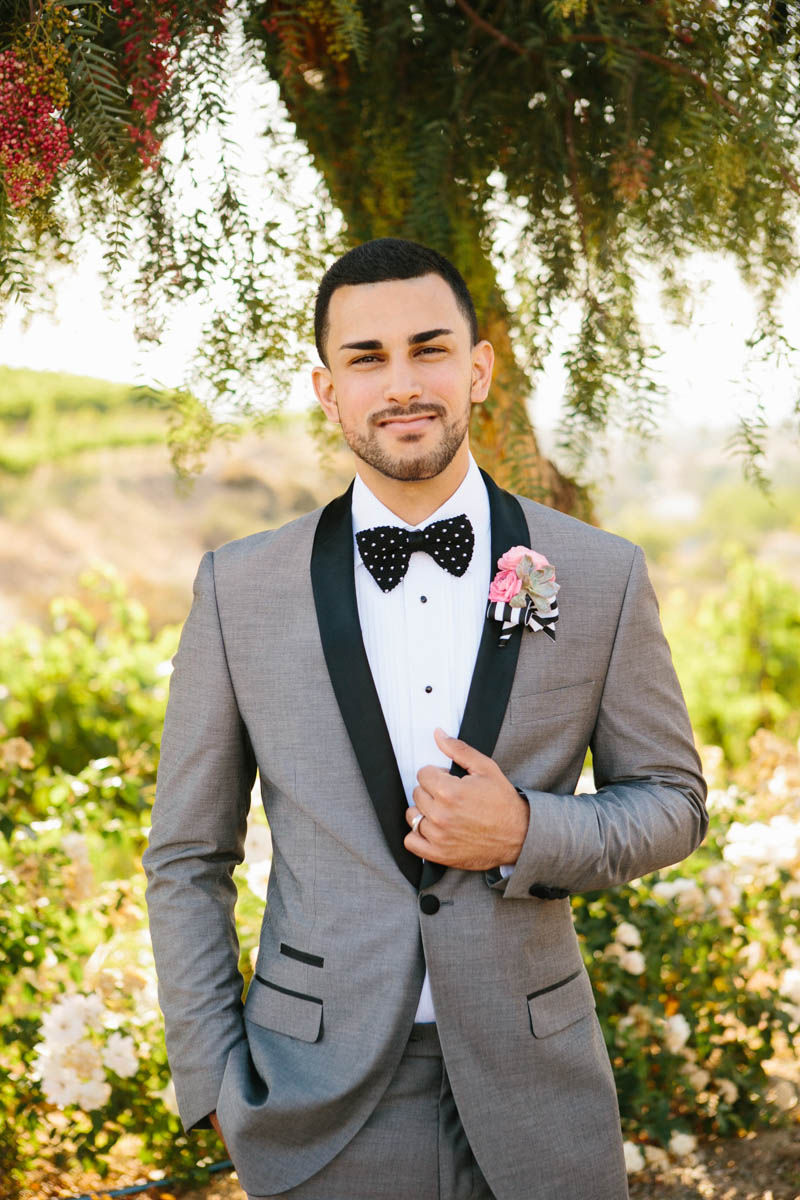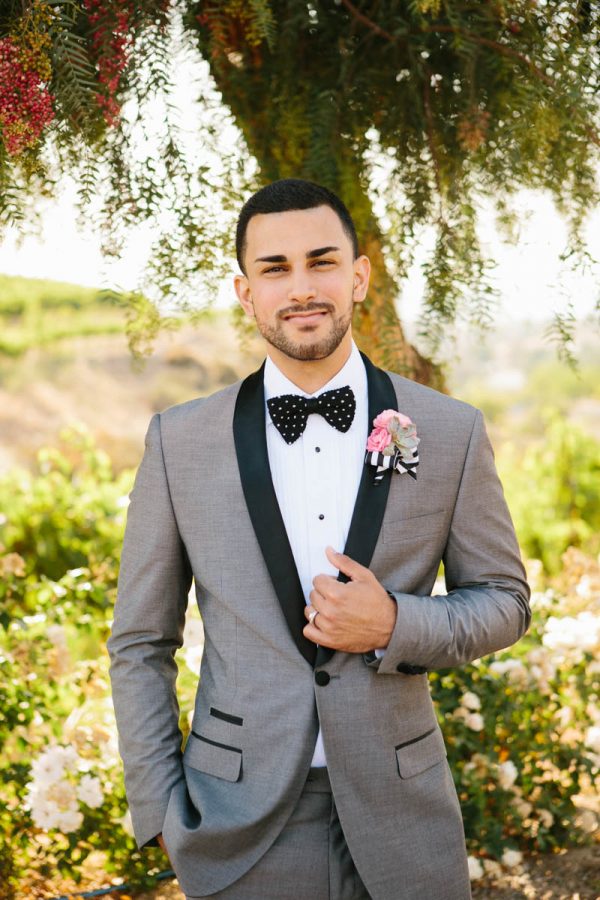 source 
Consider a vested or jacket-free look
Are you having an outdoor summer wedding party? Why don't you give a chance to an alternative traditional suit look and try a jacketless modern groom outfit? There are several ways to achieve a jacket-free look. Try out the vest and rolled-up sleeves for a vintage look. Or, opt for classic suspenders such as the ones with buttons for a more classic look.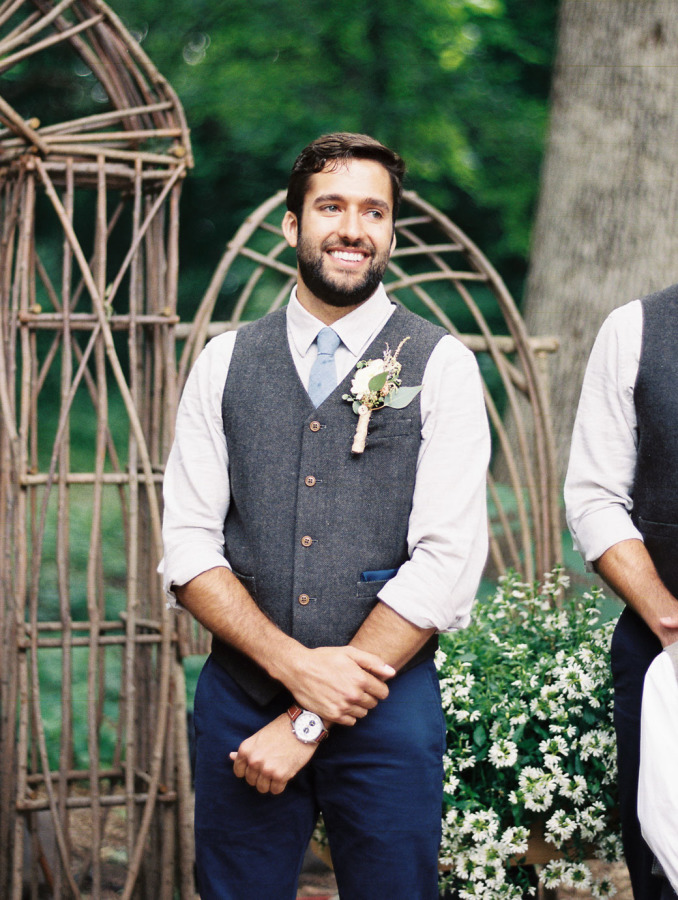 source
Try out patterns
Patterns are becoming an increasing trend in the men's world of fashion. Why not give them a chance when being a groom. If you choose patterns tastefully they can be a perfect way to add a touch of personality to your groom's attire. Choose a patterned suit or simply a basic suit with a patterned shirt. Chalk stripes are the perfect choice if you are more of a traditional type of groom.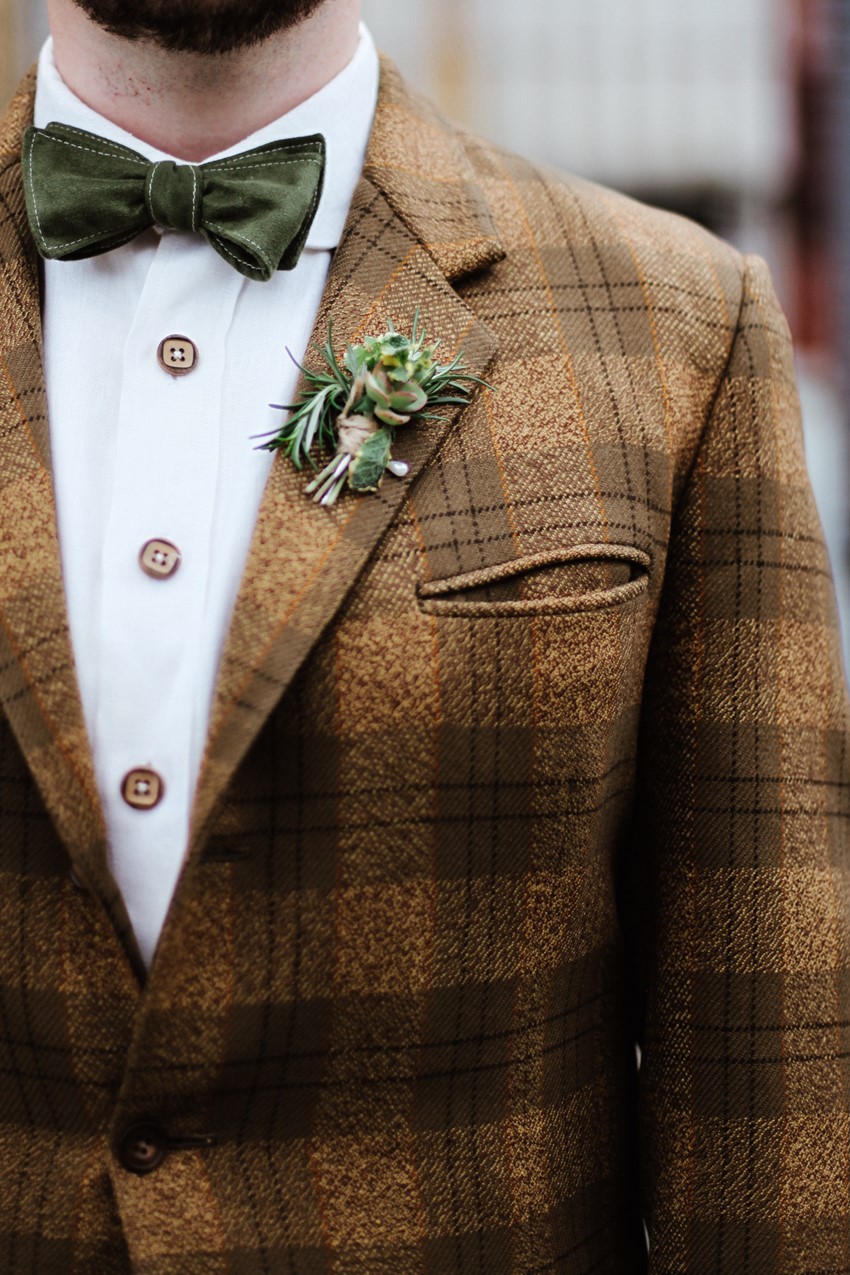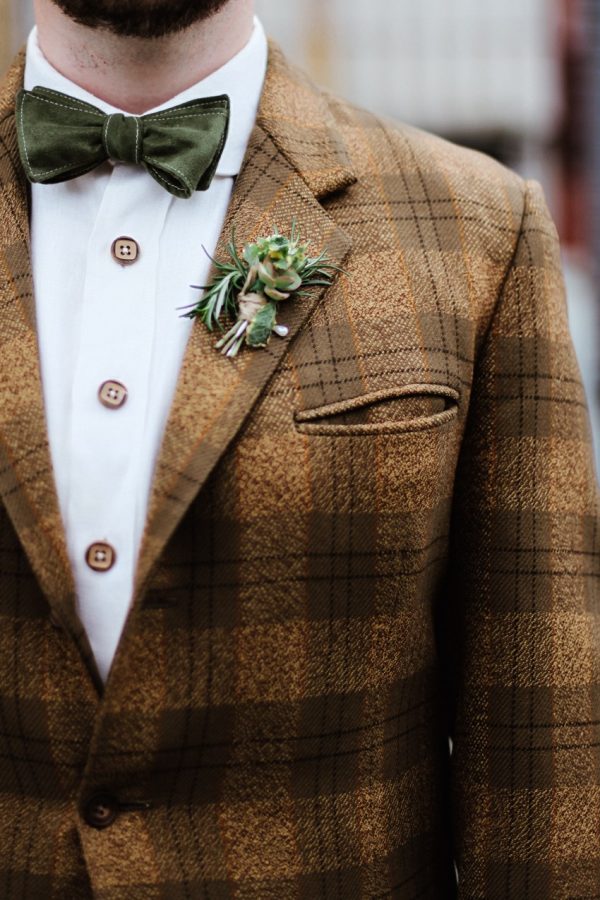 source
Inject personality through your accessories
It is your big day, so you have to be you! That means that you shouldn't compromise about your personal tastes and preferences. One way to express your personality, and still stay a chic and modern groom, is by the accessories. Give a try to some creative socks, pocket squares, watch, or neckwear. What about a wooden tie, for example? Choose something that is both you and eye-catching enough to get the attention of the show.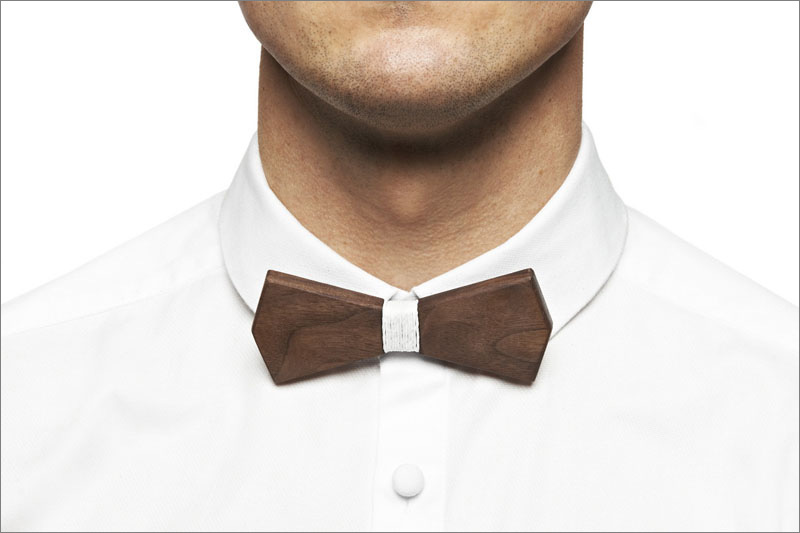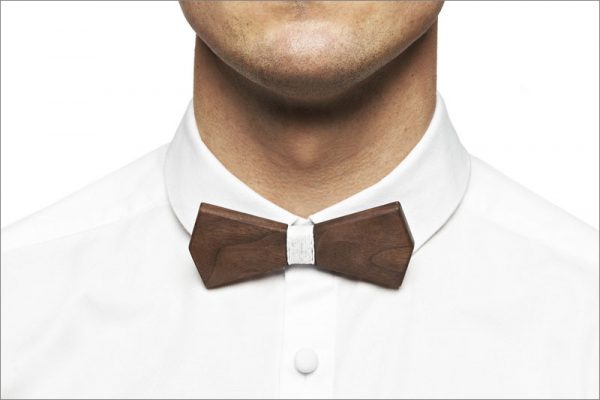 source
Consider a boutonniere
Boutonnieres are classy and traditional accessories commonly made with fresh flowers. They are totally optional, but still very versatile accessories many modern grooms choose to wear nowadays. You can choose smaller flowers to avoid looking dated or frumpy. Also, you can choose a minimalistic boutonniere made of fresh flowers that match your bride's floral hairstyle. This way you both can complement each other, or even the whole wedding décor and decorating concept. There is a non-flora-based variation of the boutonnieres if you want to go for something modern and sleek. Chose the one that best fits your wedding style.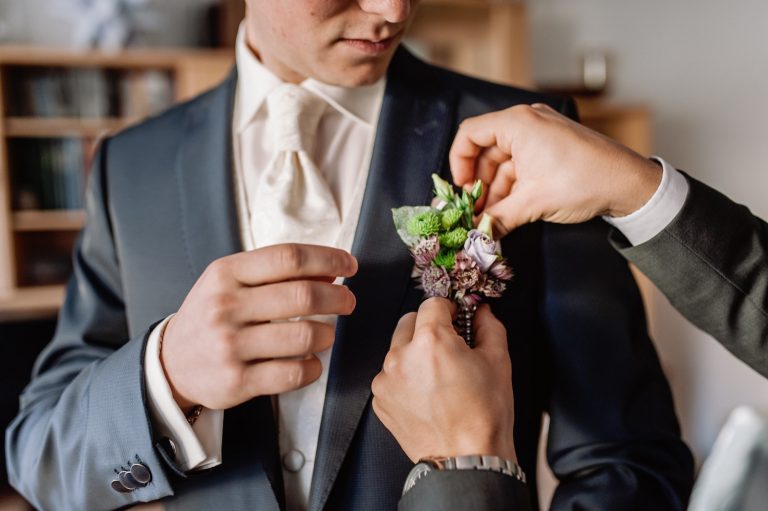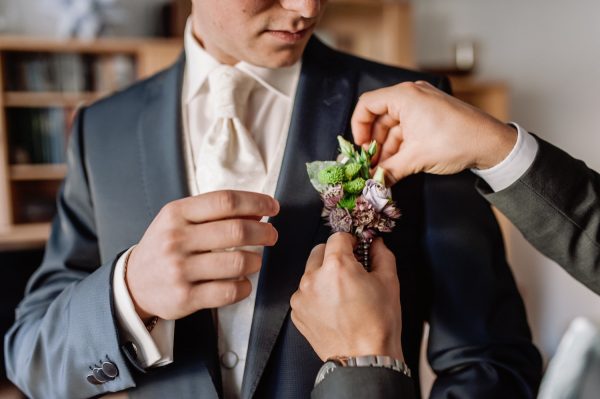 source