Do you have a thing for patterned pants? Do you turn heads when you see girls wearing them on the street and totally envy the awesome styling? If that's the case with you, that means that you have to get yourselves a pair or two of these playful pants which will make your outfits more memorable and eye-catching. It's not difficult to style them at all, and here I'm going to inspire you with some amazing ideas. Scroll down through the photos below and see the Stylish And Memorable Patterned Pants Outfits That You Would Love To Copy for sure. When you decide to wear patterned pants, you must have in mind to let them do the talking and keep the rest of your outfit pretty sleek and simple. Don't overdo it with patterned top too because those outfits are pretty tough and tricky to combine, and you may not pull the outfits so well. The outfits that I have gathered for you today will give you some good guidelines, so follow them and you won't go wrong in any possible way.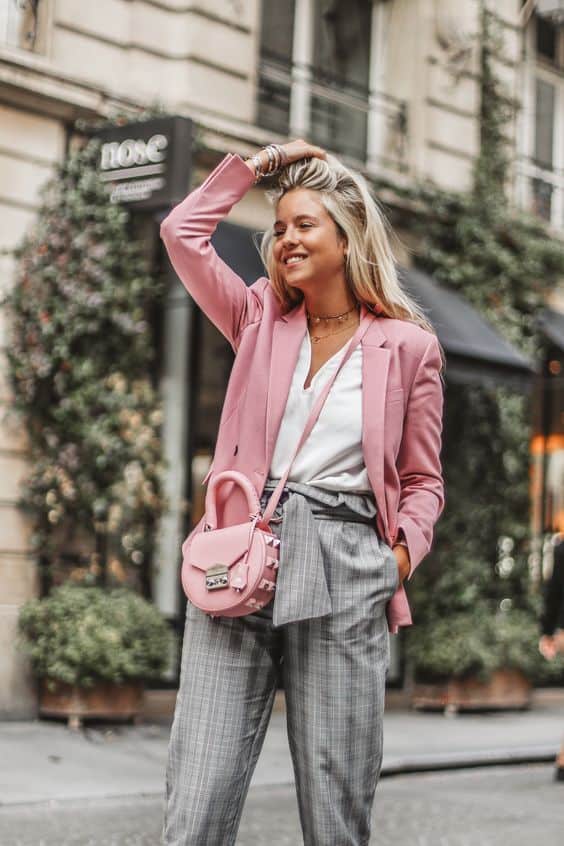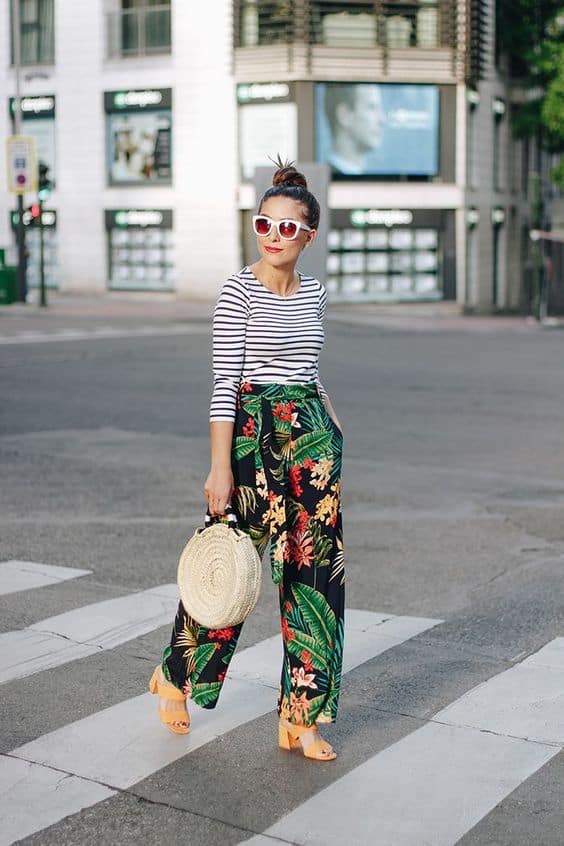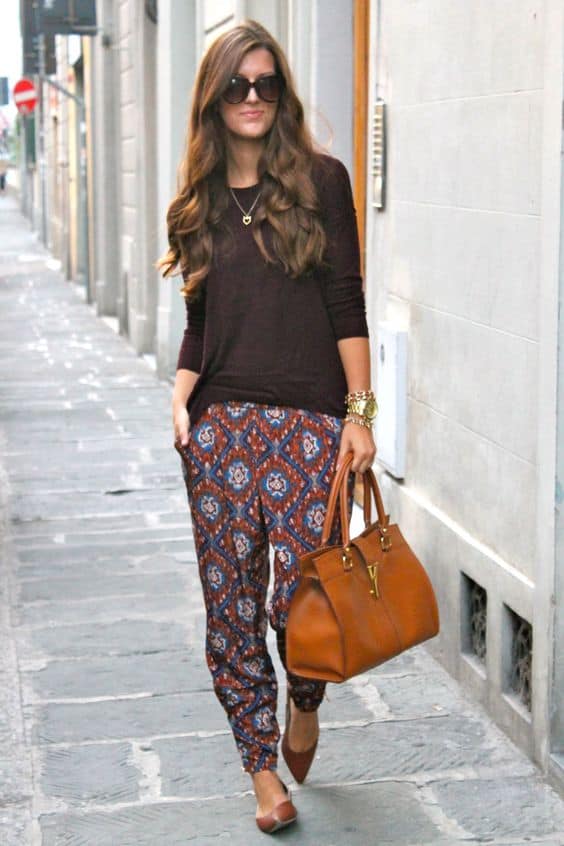 Patterned pants are super fun to combine, and you can both dress them up or down depending on the occasion. You can wear them to work or a walk in the park. Both the formal and casual outfits with these pants are unique and will put you in the center of attention.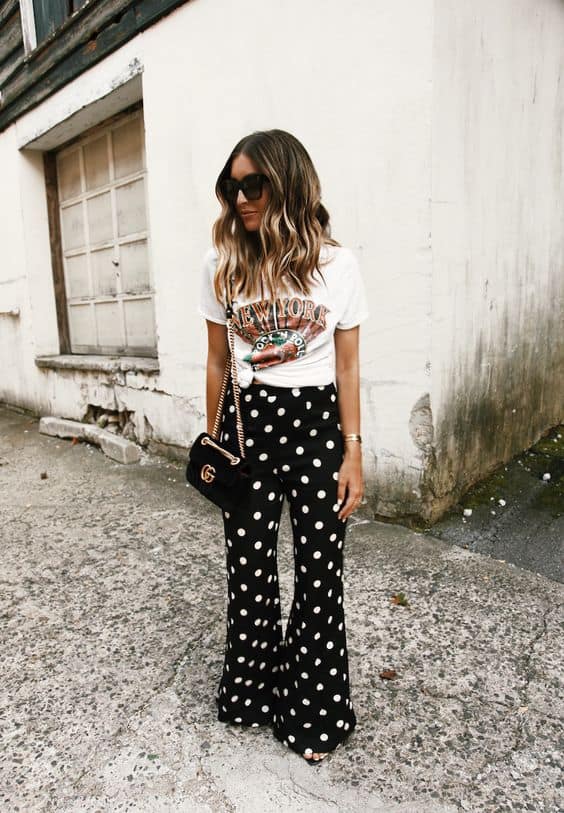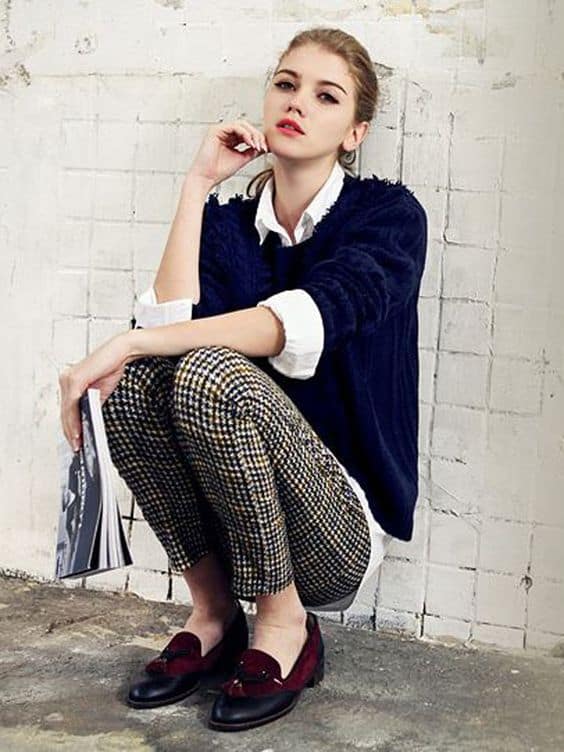 Spring is on its way here, so the floral pants are a must have for the upcoming season. They are chic, romantic and will get you in the blooming mood quickly and easily.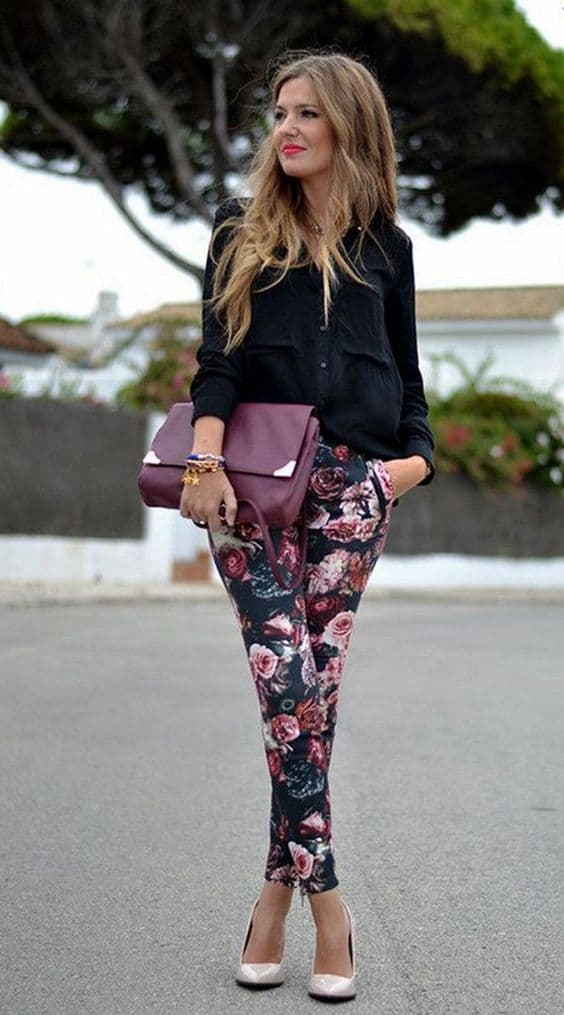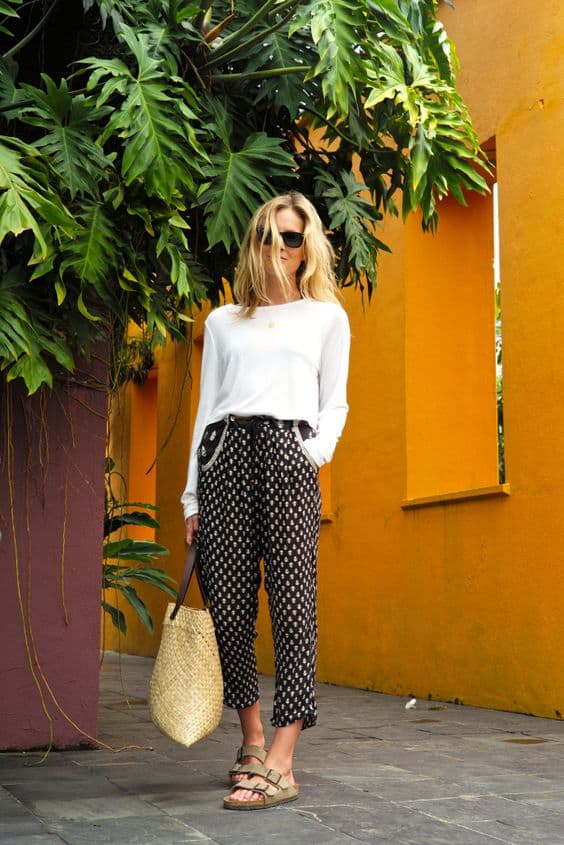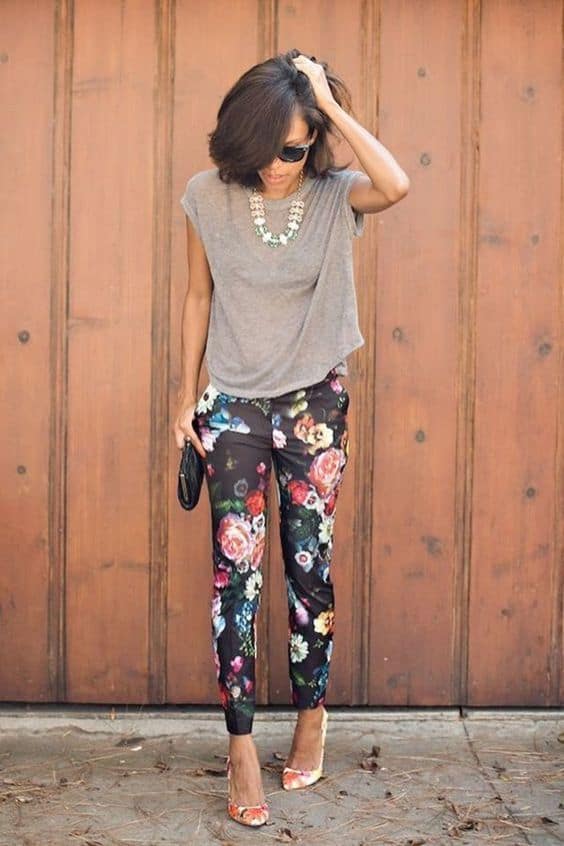 The vertically striped pants can make you look taller than you actually are, so use this trick whenever you want to appear tall and slim. The combination with the white shirt is totally ideal for the office, so here you have one outfit that will make you look professional for work.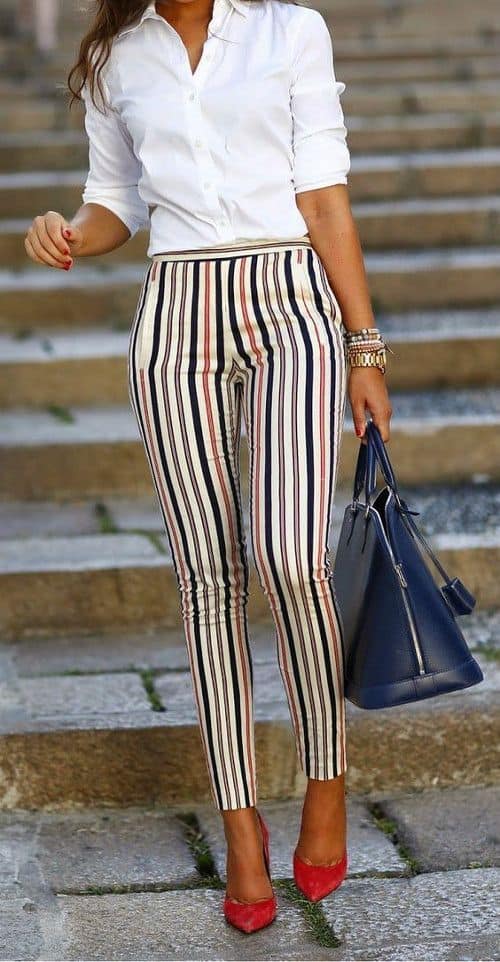 The black and white checkered pants are always in style and they don't plan to go out of fashion soon. Whenever you want to have a classy look. combine these two colors together and you are ready to go.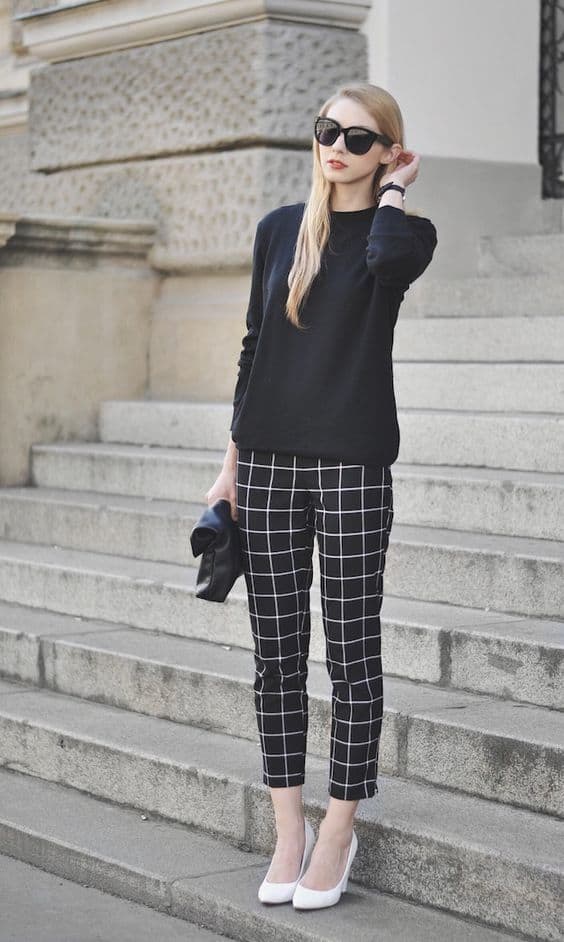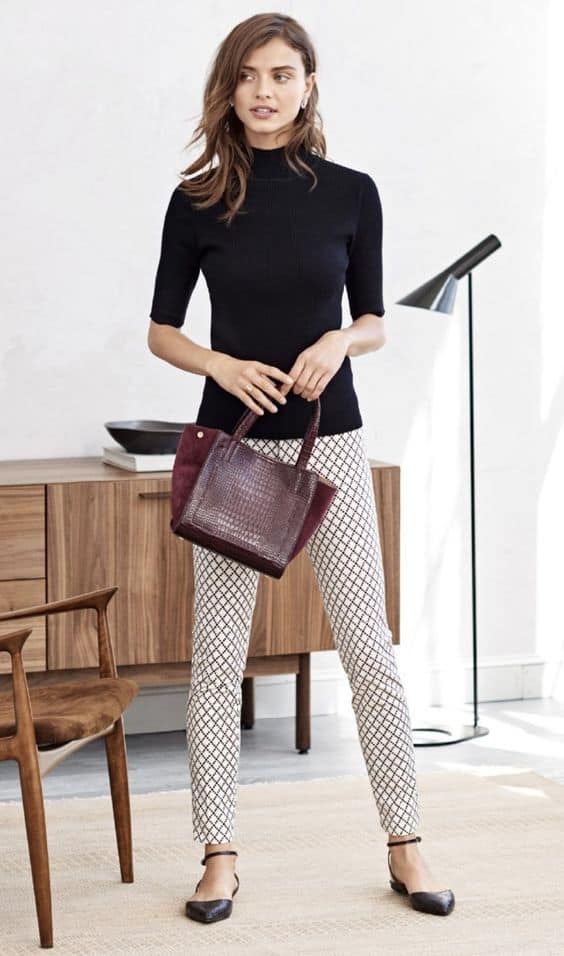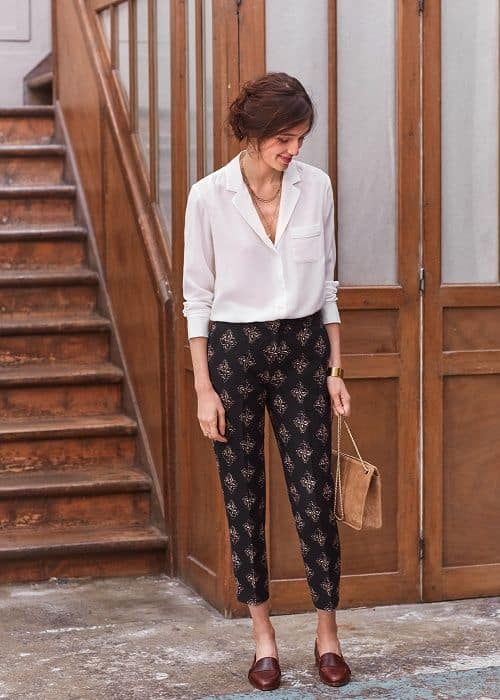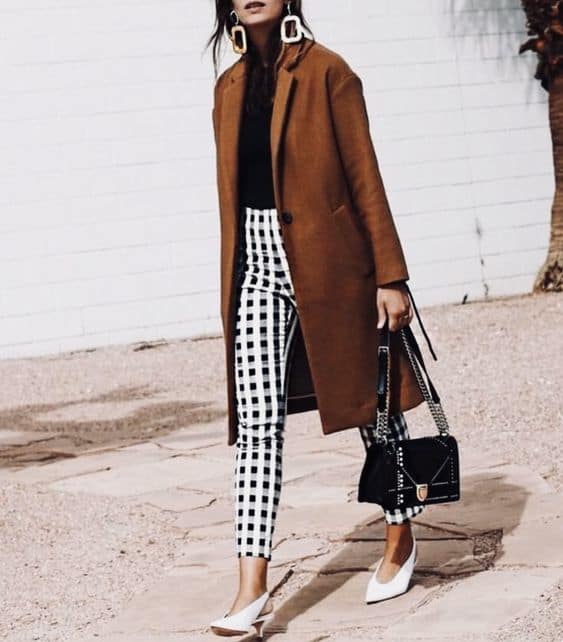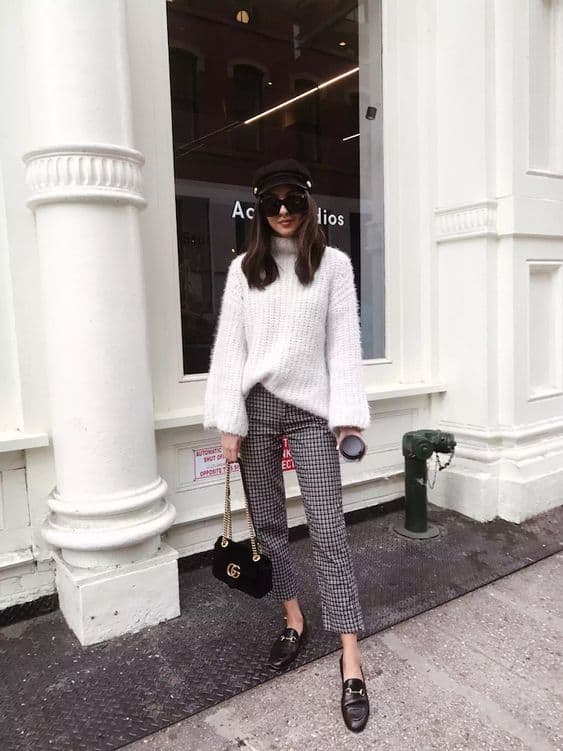 Aren't all of these outfits totally charming? Have you found your ways to style your patterned pants and look super fashionable and trendy? I really hope you did!