2021 is about to get more colorful, with style experts predicting that gemstone jewelry will be one of the hottest trends of the year. Back in July, fashionistas and couture enthusiasts got a glimpse of this trend when the summer couture presentation in Paris featured stunning jewelry such as the Gourmette Cameleon, which is a gold chain link necklace set with pave gemstones in all the colors of the rainbow, and a stunning cuff by Van Cleef & Arpels that features 72 cushion-cut Burmese rubies. But you don't have to walk the runway or wear a couture creation to don gemstone jewelry. In fact, you can wear this trend everyday to give your outfits a touch of glam. Here are some stylish ways to wear your gemstone jewelry.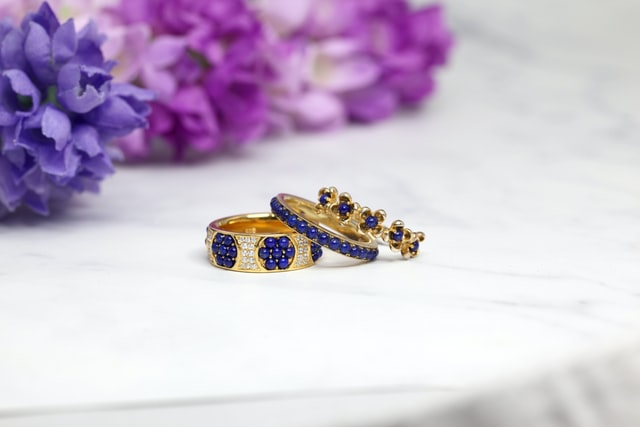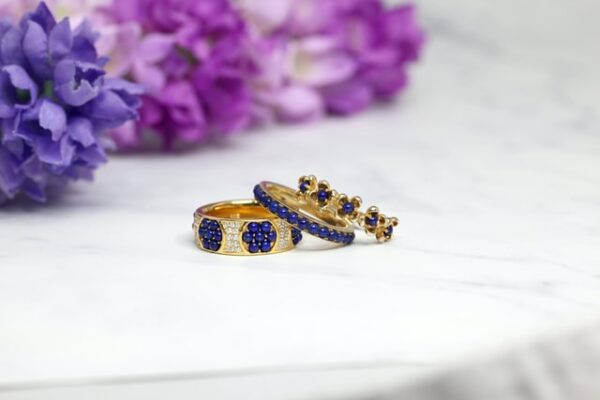 Wear stacked gemstone rings
Gemstone engagement rings are popular among celebrities, and the bigger the gem, the better. Think about The Duchess of Cambridge's sapphire ring, or Victoria Beckham, who has 14 engagement rings, one of which is a stunning cushion-cut emerald. Indeed, wearing an engagement ring with a colorful precious stone is one way to make a style statement, but you don't have to wait for your guy to pop the question to wear colored gems on your finger. Instead, get a few delicate stackable rings with small, light-colored gems, such as aquamarine, morganite, topaz or pink sapphire, and wear them on the ring finger of your right hand. It's an easy and minimalistic way to wear the trend if you don't want to wear a huge cocktail ring during the day.
Swap your beaded necklace for a long multi-gemstone piece
Wearing a long beaded necklace can give your outfit a bohemian vibe, but if you want the same playful feel with a little more refinement, try wearing a long multi-gemstone necklace instead. Loop it twice so that it looks like a layered necklace; then pair it with a beige or white dress to make the gems stand out. If the necklace has gems of the same color, try pairing it with a gray or black suit to give your office attire some sparkle.
Adorn your hair with a gemstone brooch
You probably have a vintage gemstone brooch lying at the bottom of your jewelry box. Give it the outing it deserves, and wear it as hair jewelry. You can secure it with bobby pins on the side of your head, or pin it to the side of a low, messy bun. This is a great way to make your hairstyle evening-ready, and it also works for special occasions, such as weddings and formal events.
Give your outfits a touch of glam by wearing gemstone jewelry. Experiment with different pieces to see what looks best on you, and take your look to the next level with this colorful trend.