The winter is such a tricky season to get dressed for cause not only that you have to feel comfortable with tons of clothes on you but you have to look stylish at the same time. Dressing in layers is the key to keep yourselves warm during the harsh weather conditions and you have to know some tricks that will help you pair and combine them effortlessly. If you need to refresh your creativity and get some new outfit ideas for the upcoming winter, then you definitely need to check out the ideas that I have got for you today. These Stylish Winter Outfits That Will Make A Statement are a great source for inspiration, so don't miss them. Here are some more inspirational winter outfits that you have to see, and check out the fabulous fall outfits that will amaze you. These fashionable combinations will make you look a diva for every occasion!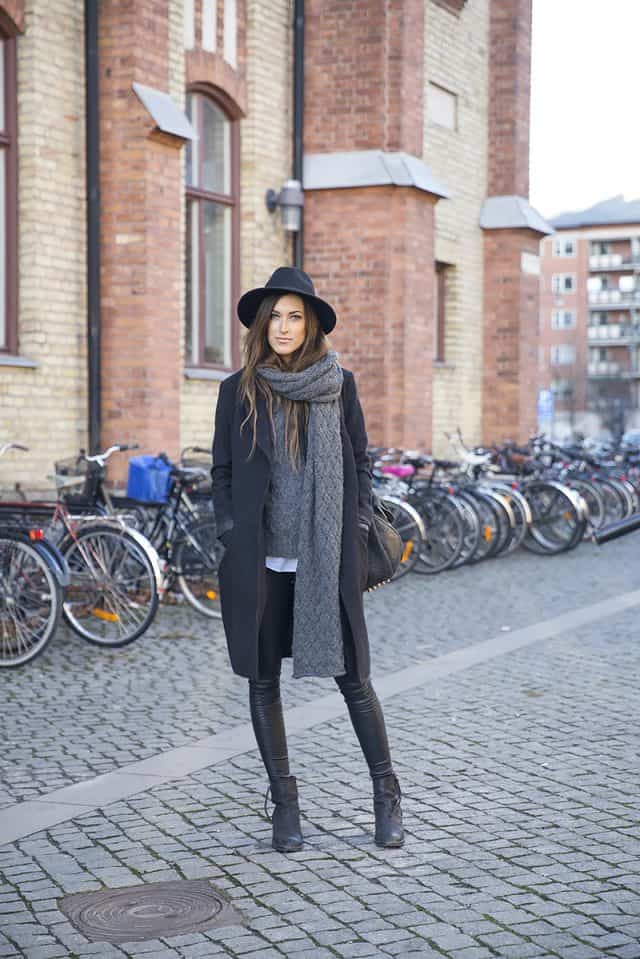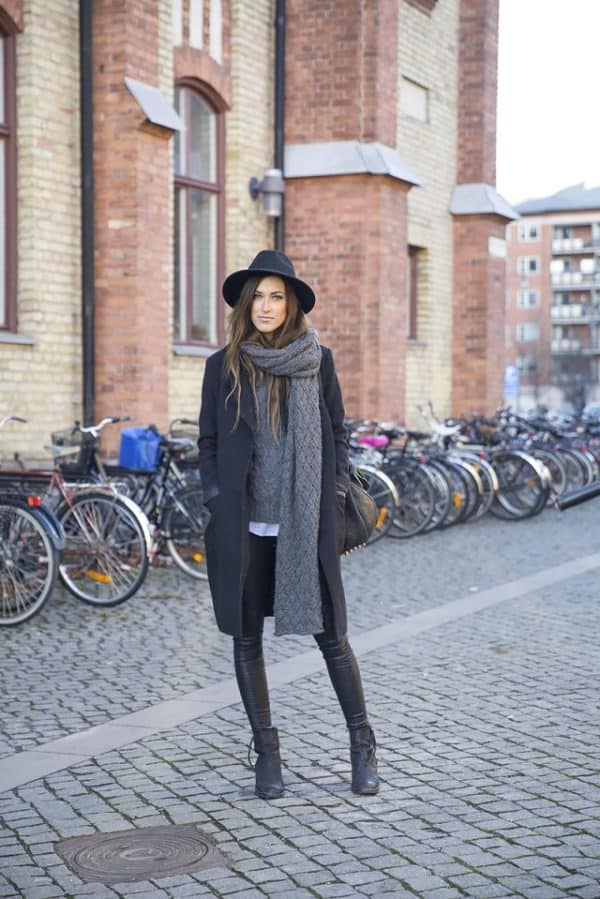 Do you have lots of errands to run, so you need a relaxed combo that will get you through the day comfortably but yet you want to look trendy? Grab your ripped jeans and pair them with a turtleneck and your favorite winter coat.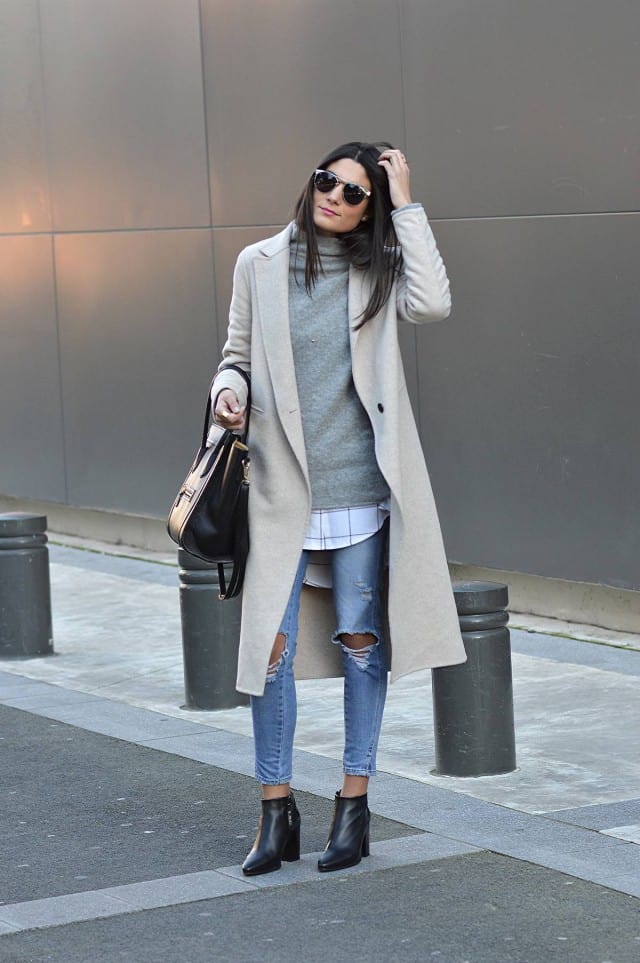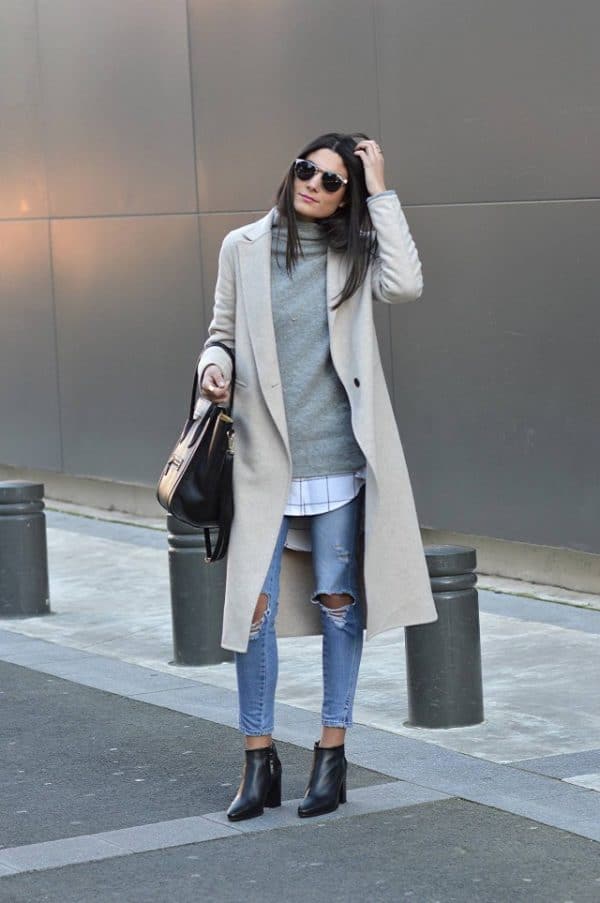 Leather pants are super popular this fall and they seem to be making a wonderful transition to fall as well. If you still don't have a pair in your wardrobe, it's time to hit the stores and do some shopping. You will be able to make plenty of different stunning combinations with them, so they are worth your money for sure.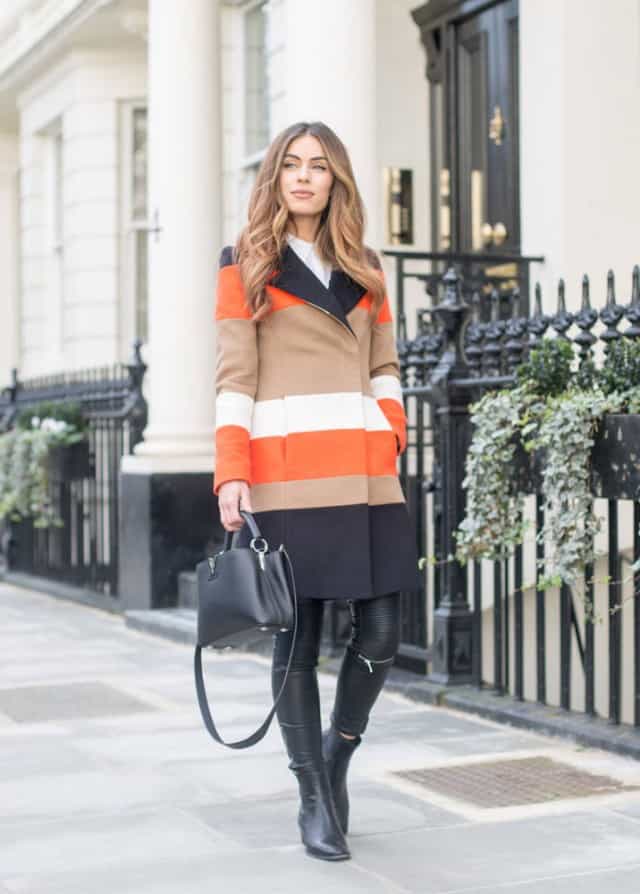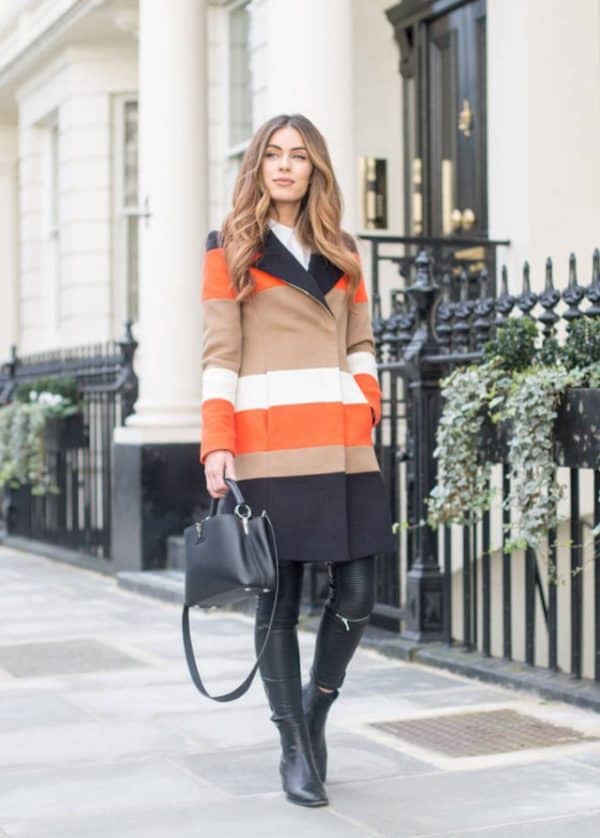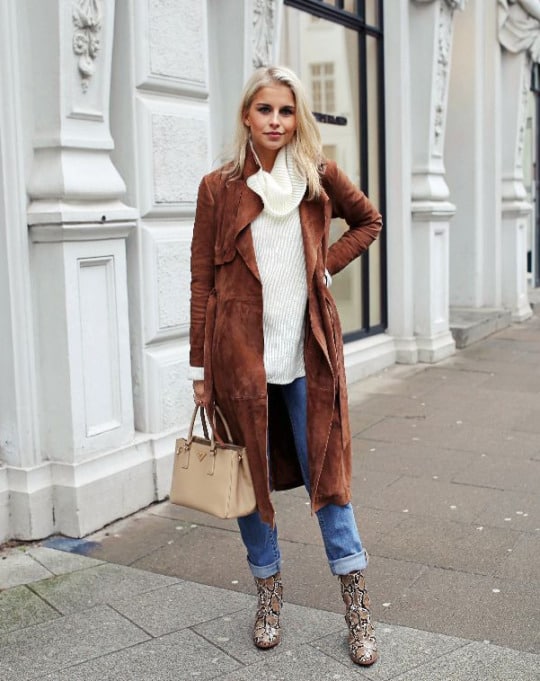 Accessories are very important in winter, so don't leave your house without them if you don't want to freeze. Choose them carefully cause they will add the crucial finishing touch to your look. The matching gray beanie hat and scarf are a great choice, cause you can combine them with lots of different coats!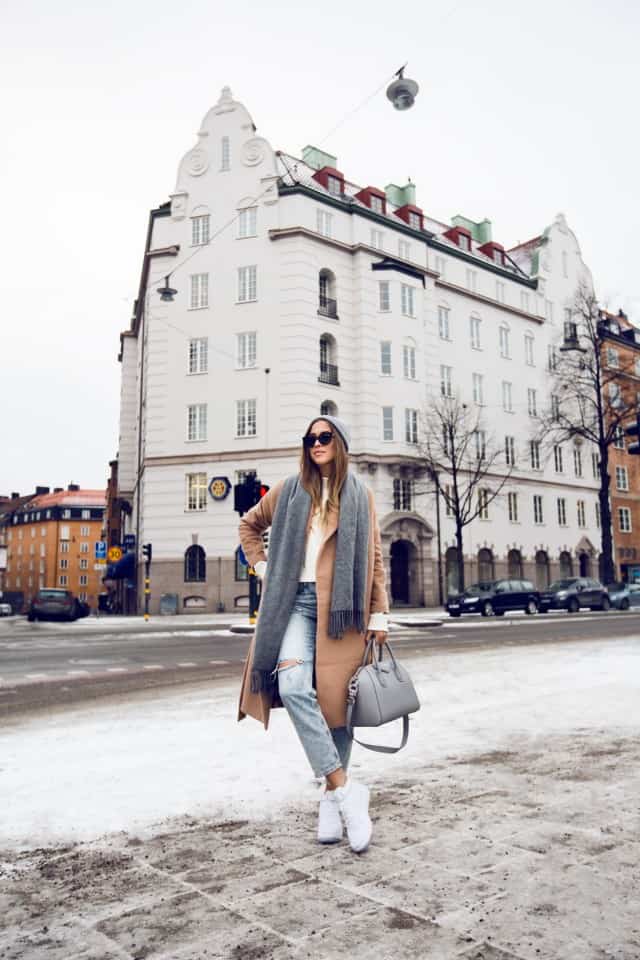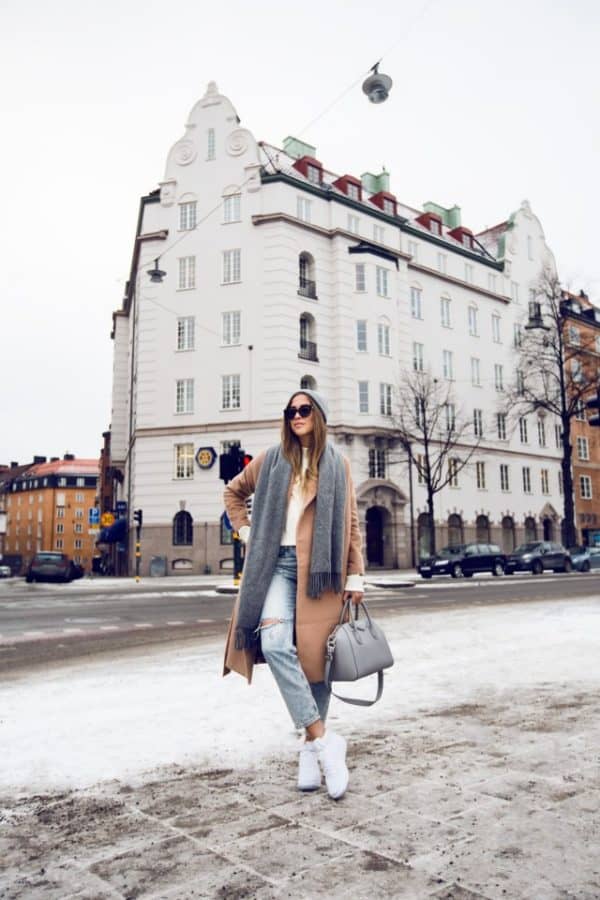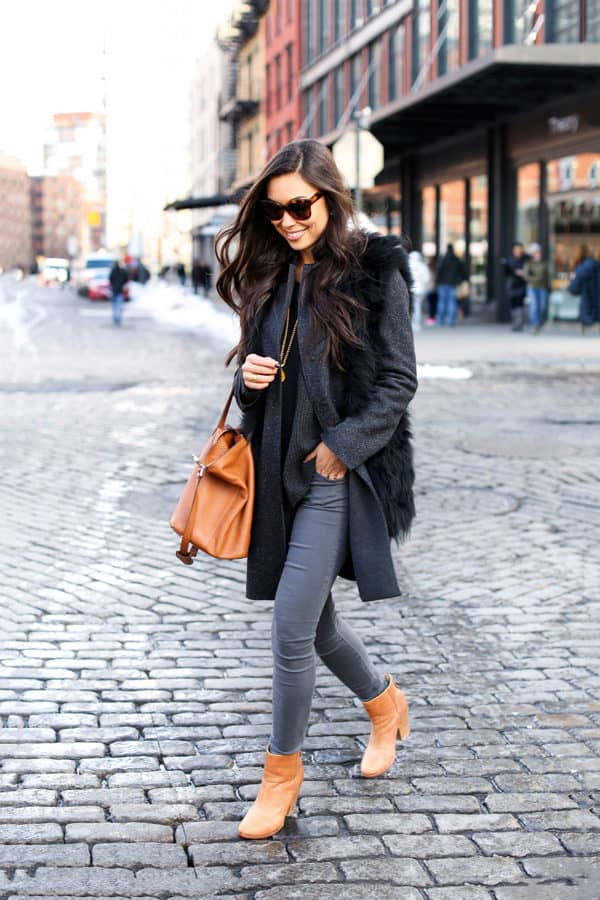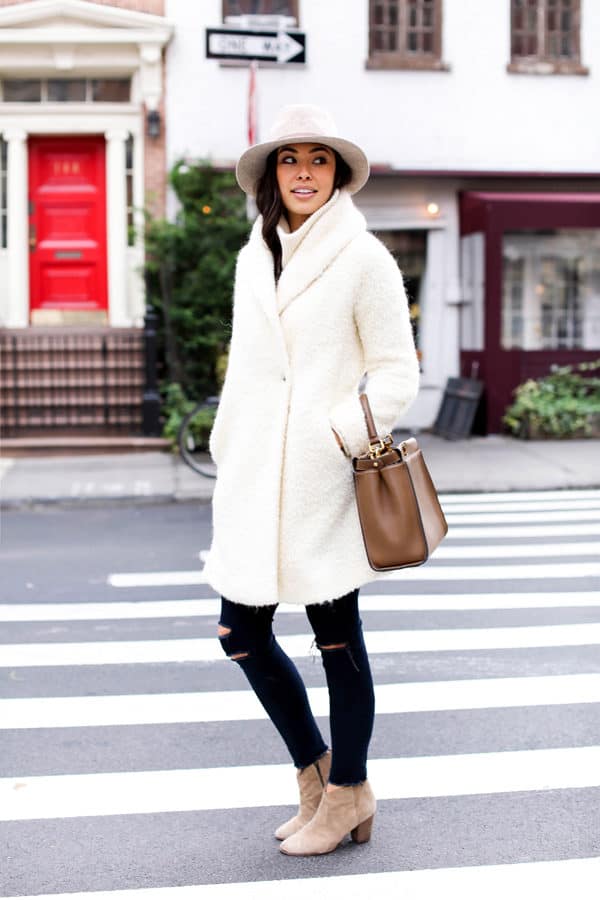 The over sized scarves are really eye-catching and have the power to put your outfit in the center of attention and make people turn heads to check you out as you pass by.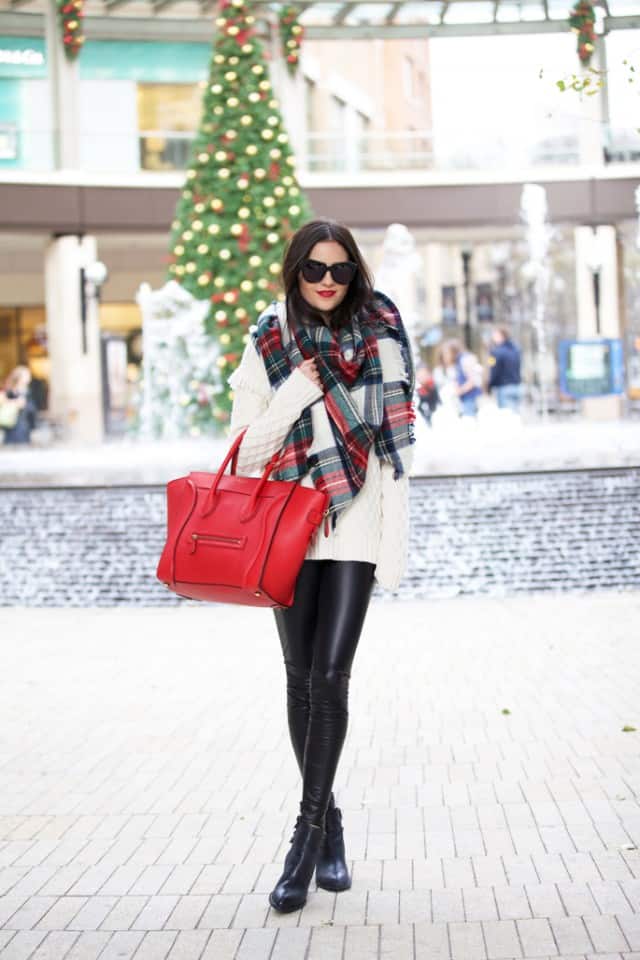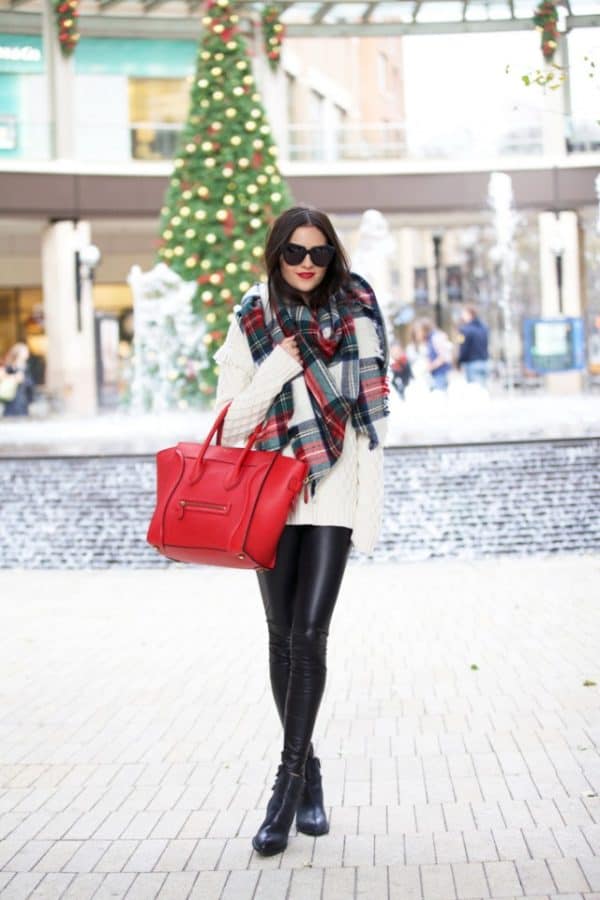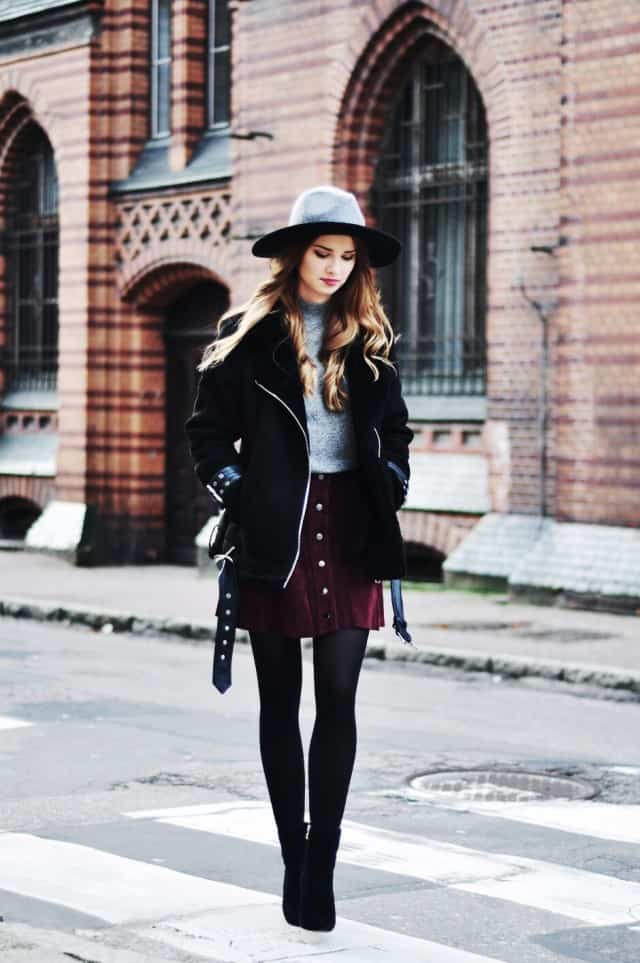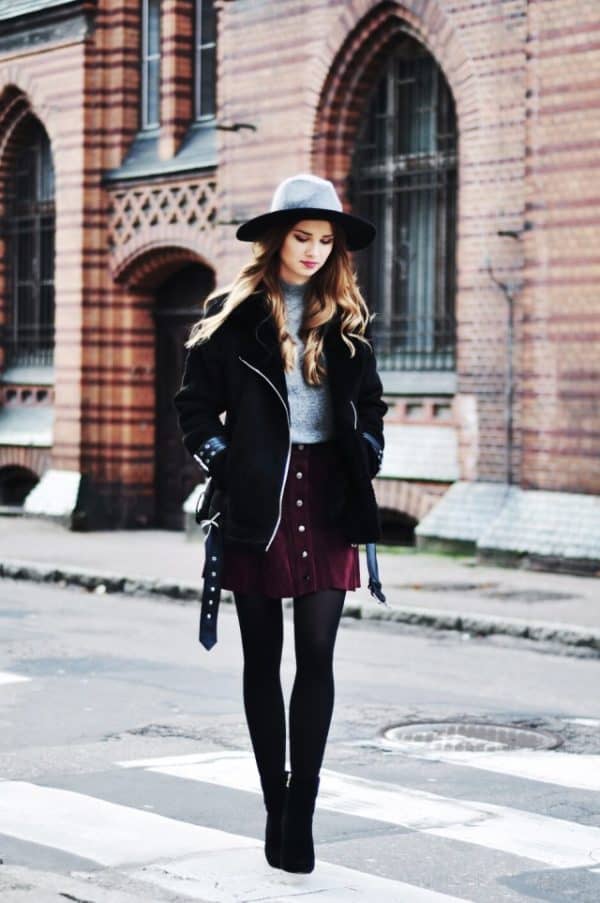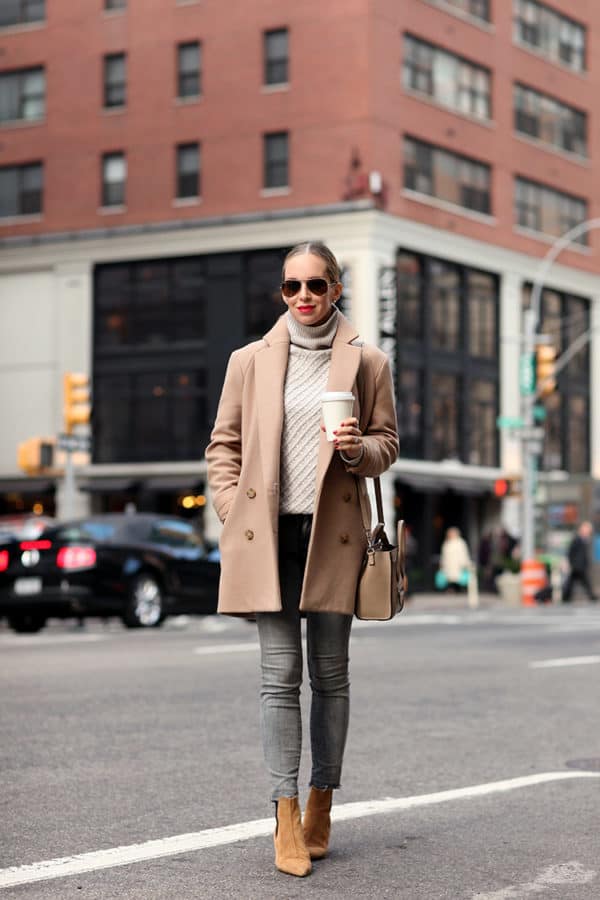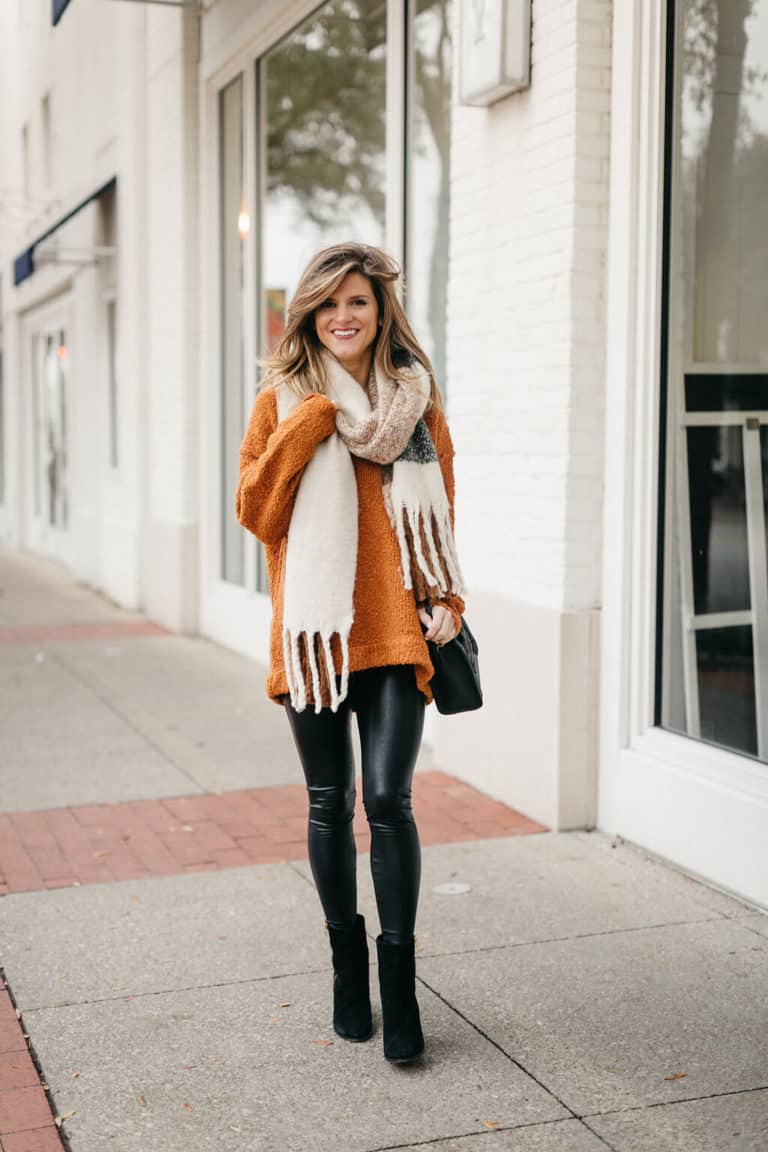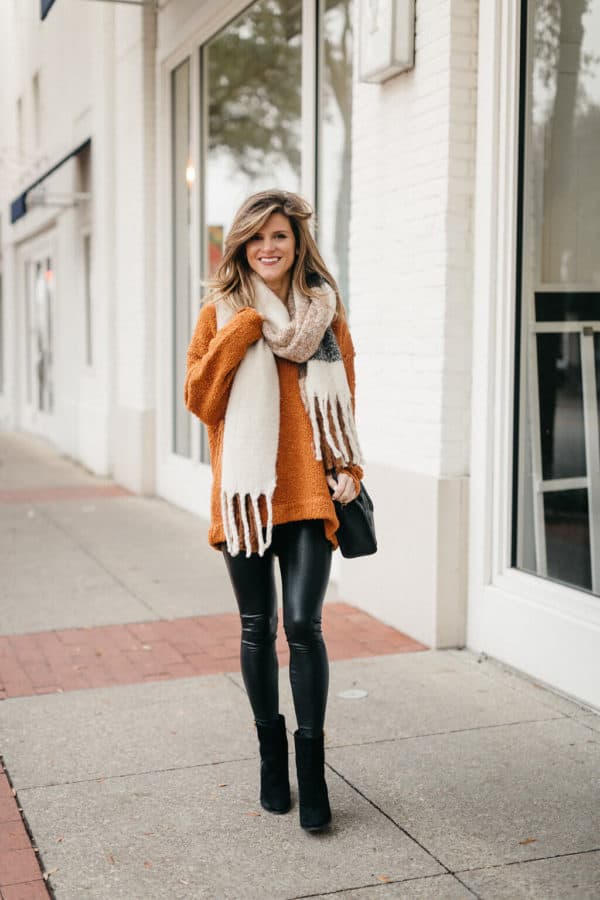 If you can't get enough of skirts and you don't fear the cold weather, grab your skirts and combine them with your over-the-knee boots. I love this combo cause it's really feminine and fashionable. How do you like it?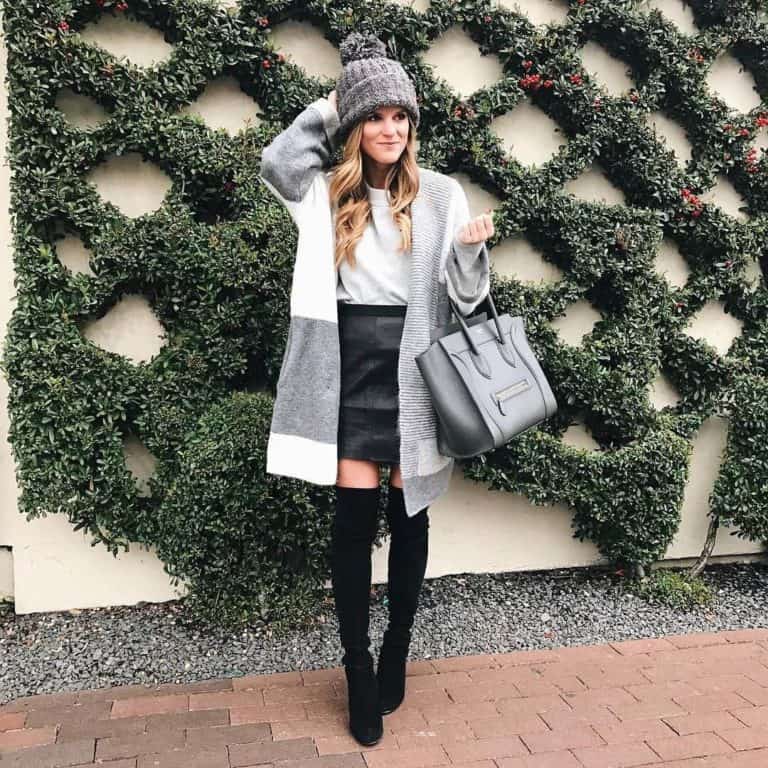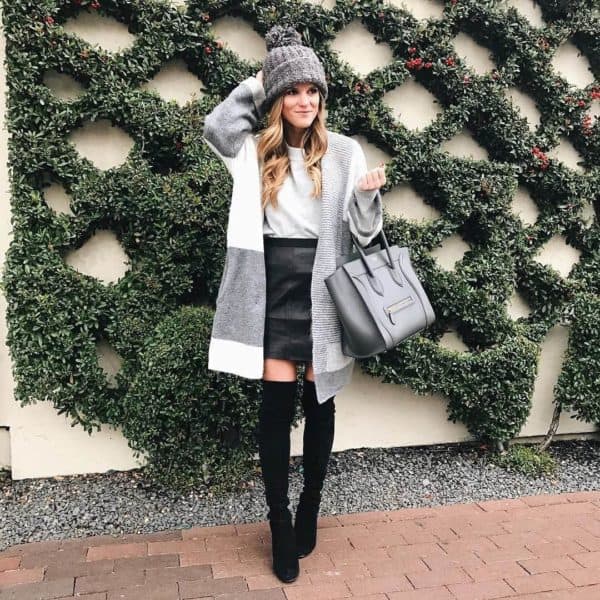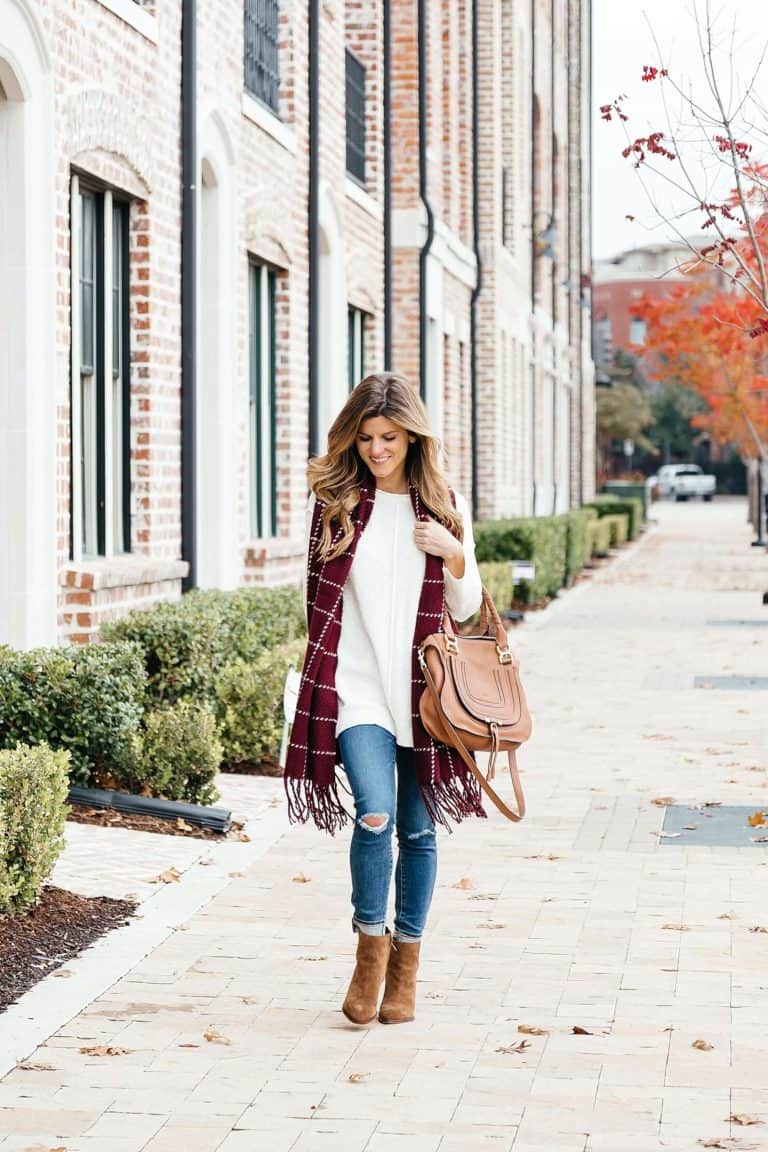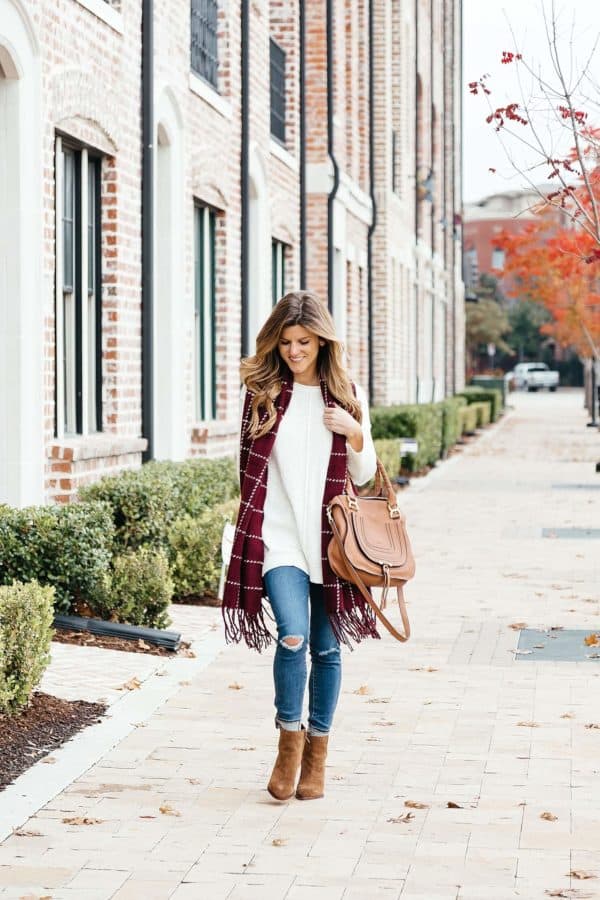 Aren't all of these winter outfits simply gorgeous? Let me know which one you like the best!