In the middle of autumn and all these chilly days, I thought about winter, the freezing temperatures, short and gloomy days and all that clothing in layers. Just because we feel cold all the times, it doesn't mean that we should live only in sweaters. Winter is such a lovely season to show off your fashion style cause there are more clothing pieces that should be combined and put together. If you are looking to change your style this winter, you need to get inspired and get your imagination boosted and there's not a better way then seeing some motivational outfits. In this article I have collected some Inspirational Winter Outfits That You Have To See, so don't miss them. They will surely inspire you to spend a fortune on new clothes, but that's OK if it will make you feel good and great about yourselves in this dull weather. You should also check out these classy way to wear a camel coat this winter and don't miss the fall/winter accessories that will make your outfits complete either.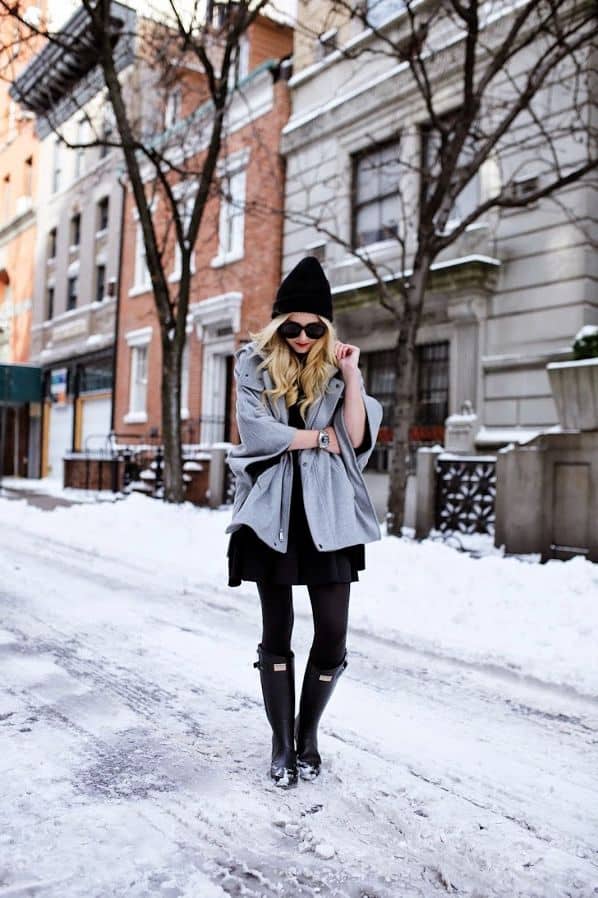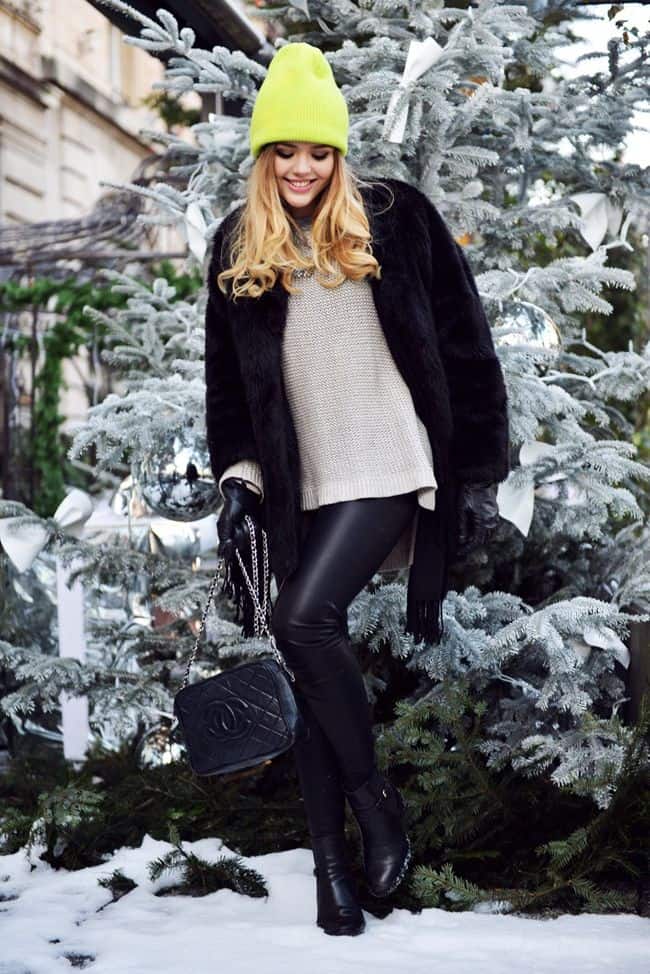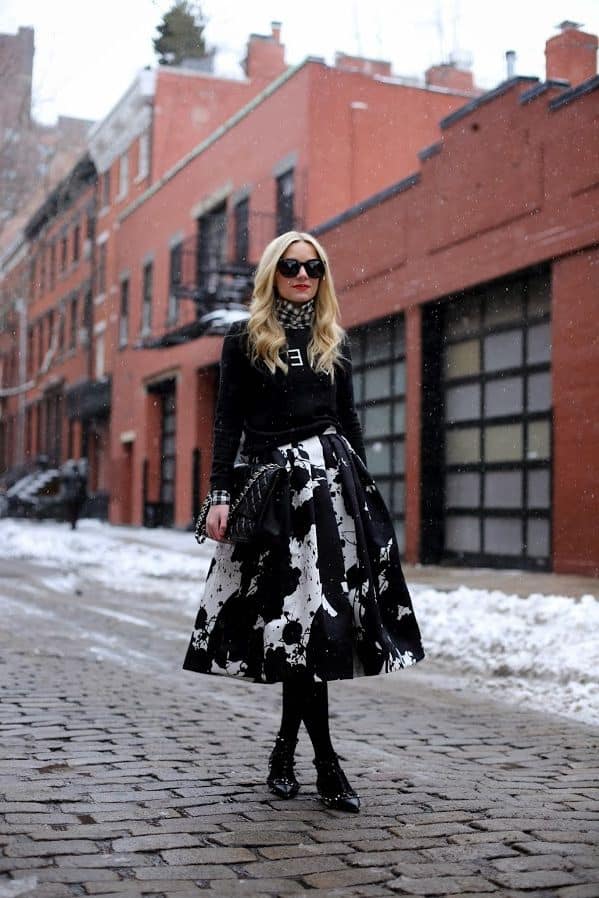 Accessories are really important in every season, so in winter you have to have lots of hats, scarves and gloves that you will put in combination with your winter outfits. They will put your look on a completely different level and make your more noticeable and eye-catching.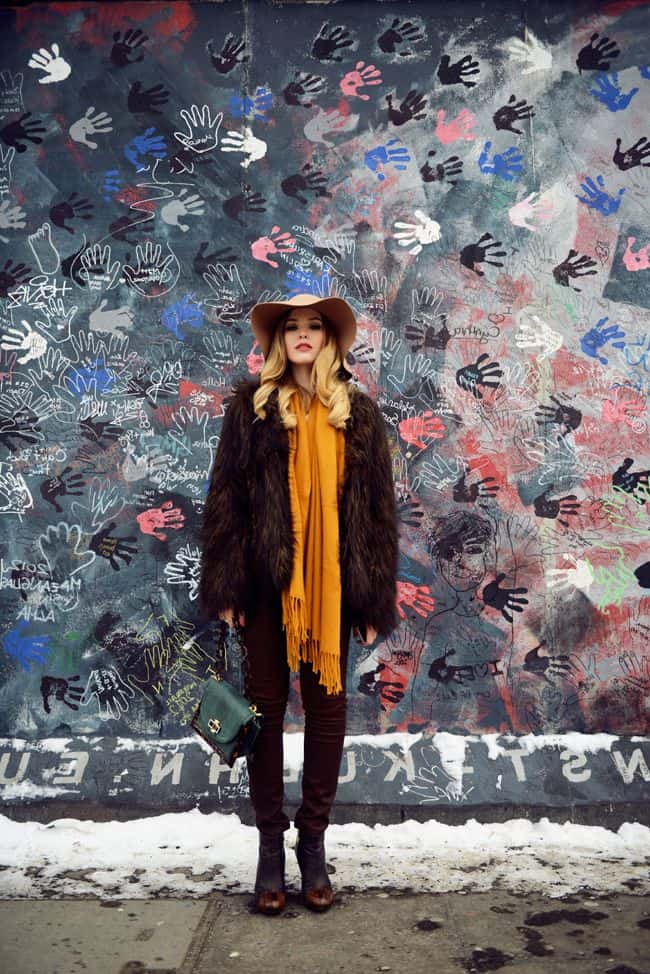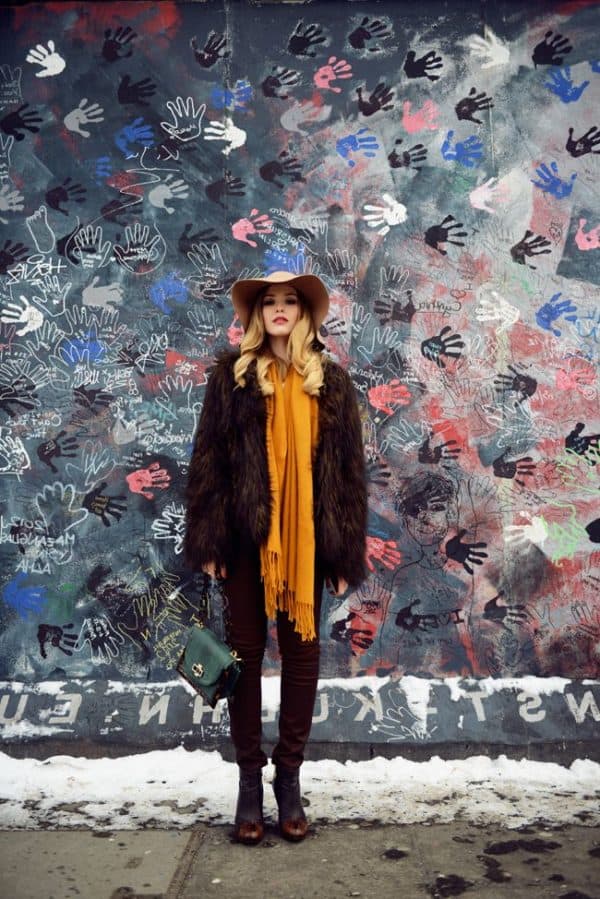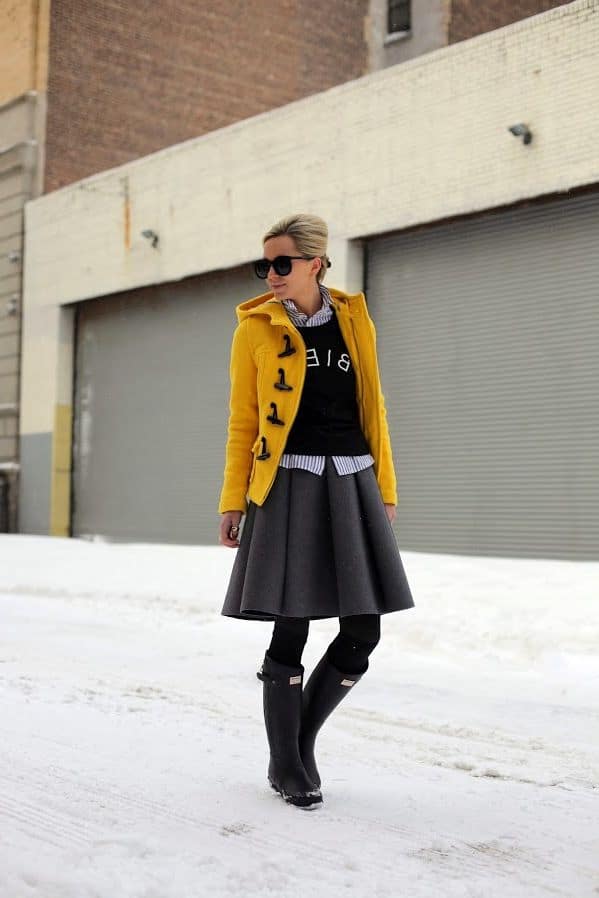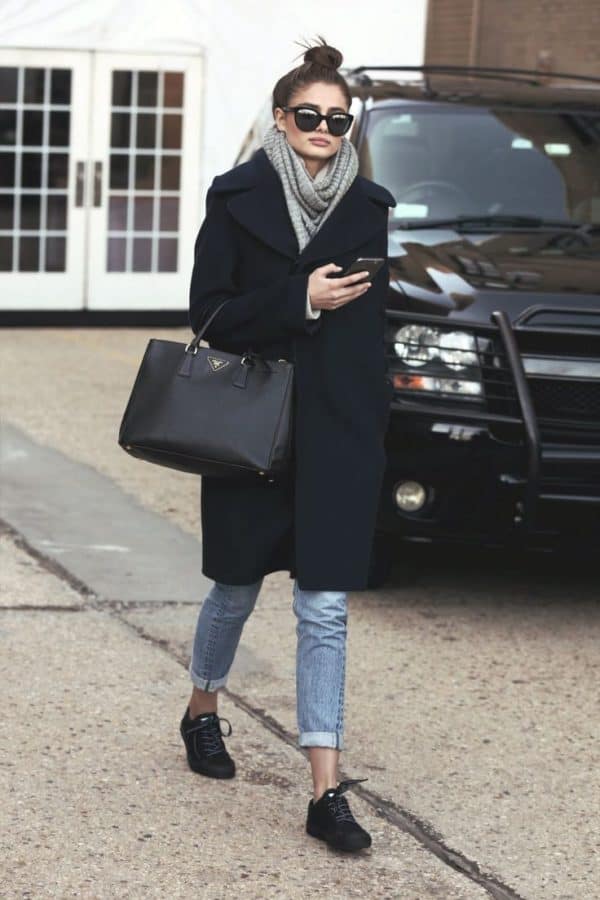 Fur coats will give you a modern look while keeping you warm at the same time. It's definitely worth to spend some money on one and have it in your wardrobe. Do you see how it makes an outstanding pair with these leather pants?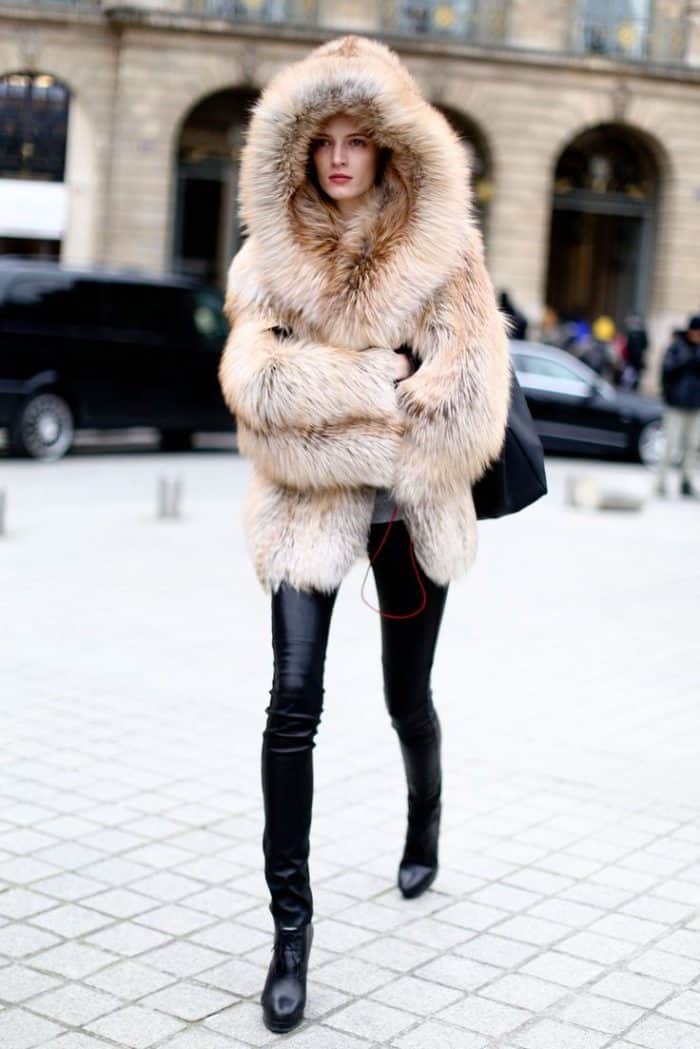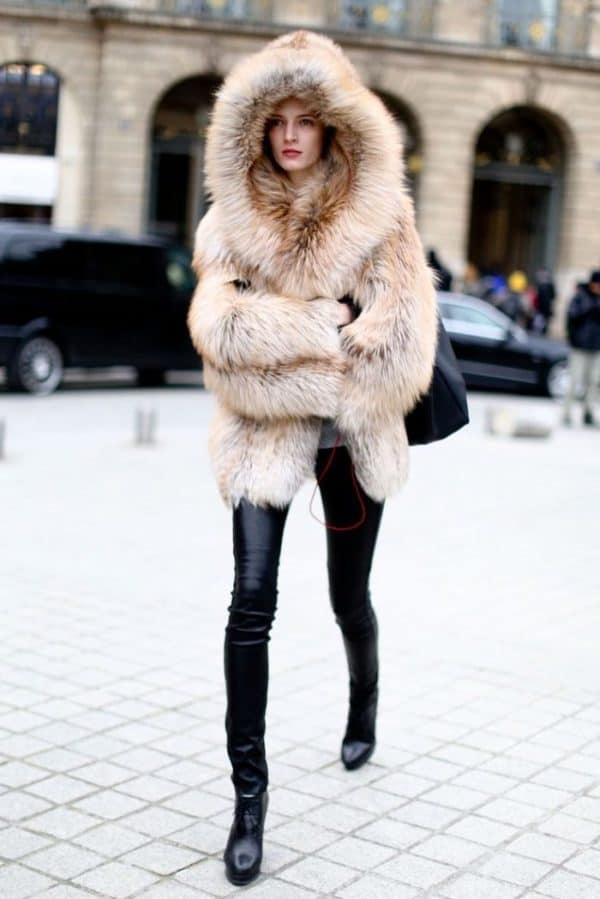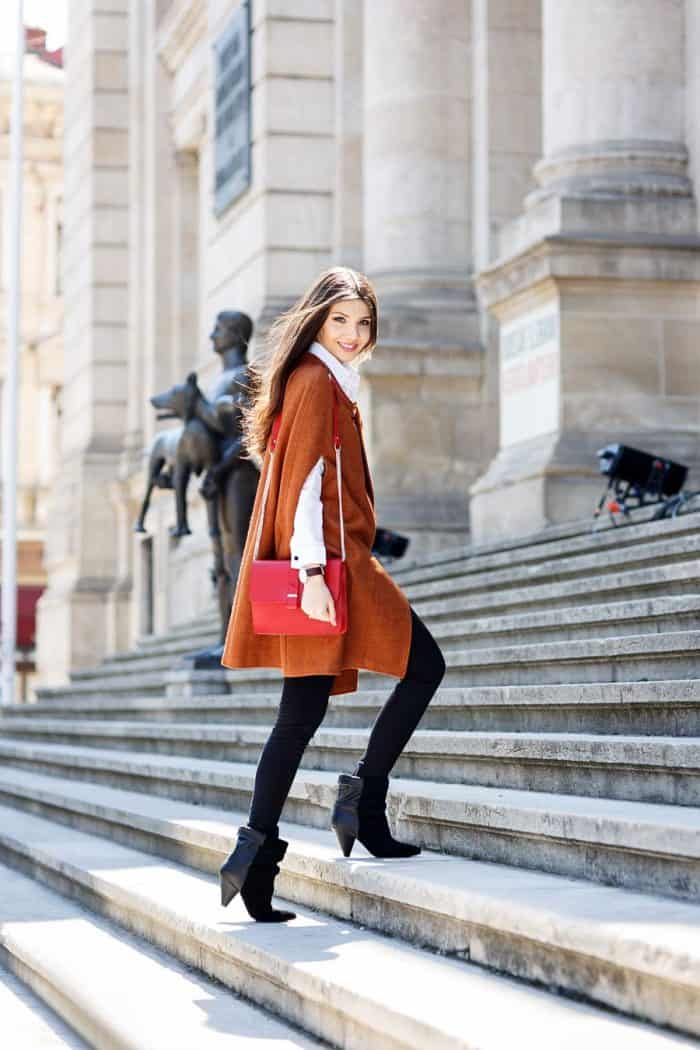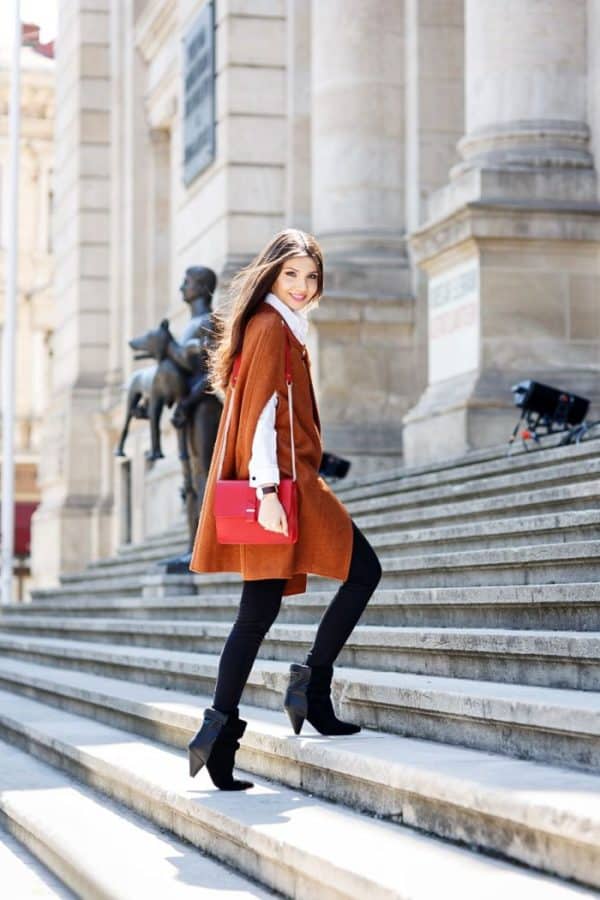 If you are keeping your outfits monochromatic then you should have a coat in a bold color that will enliven your look and make you more fashionable and stylish. A red one is a pretty amazing possibility, don't you think?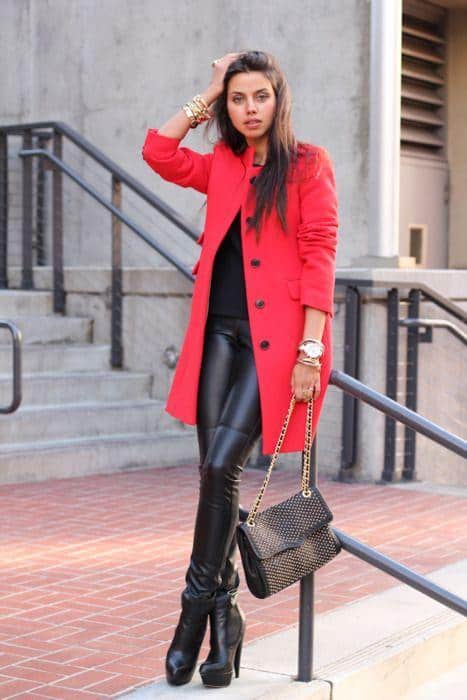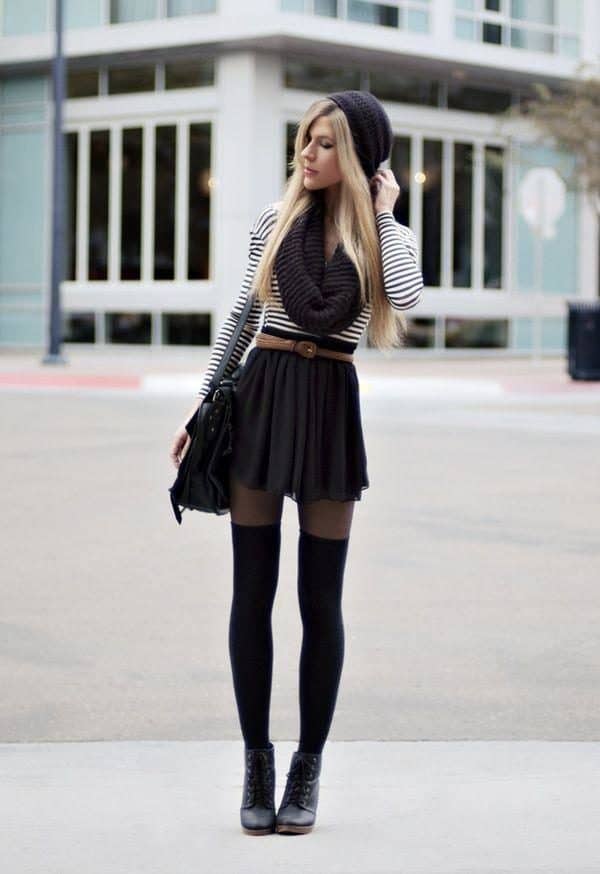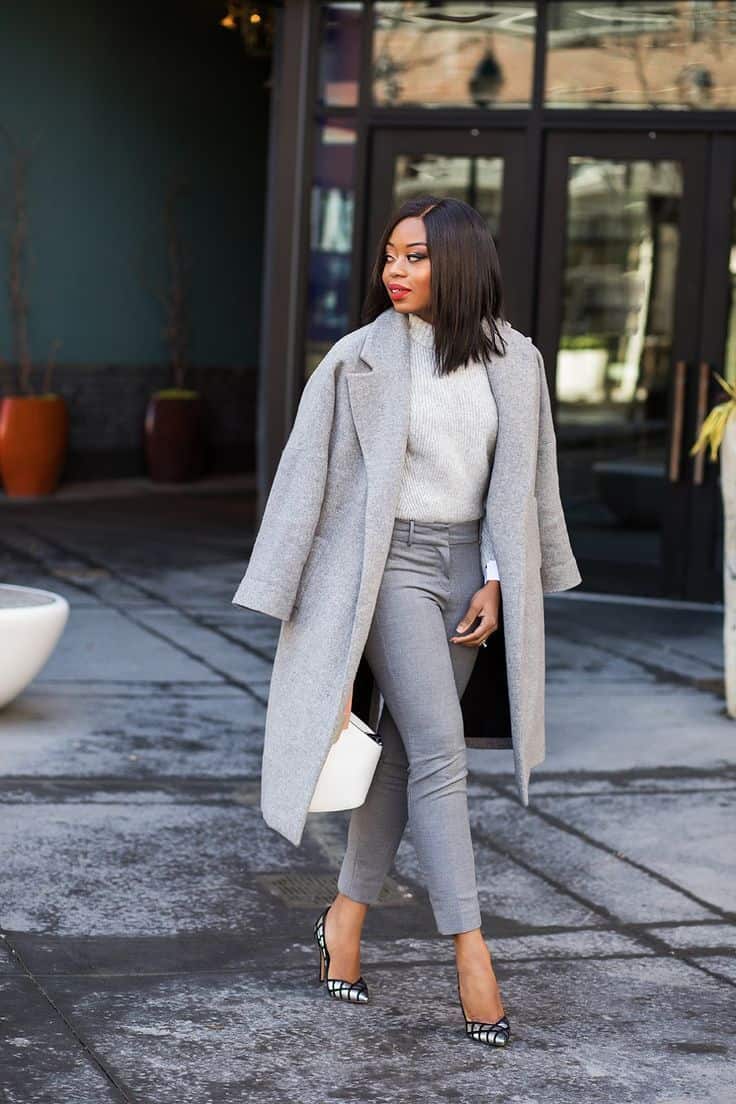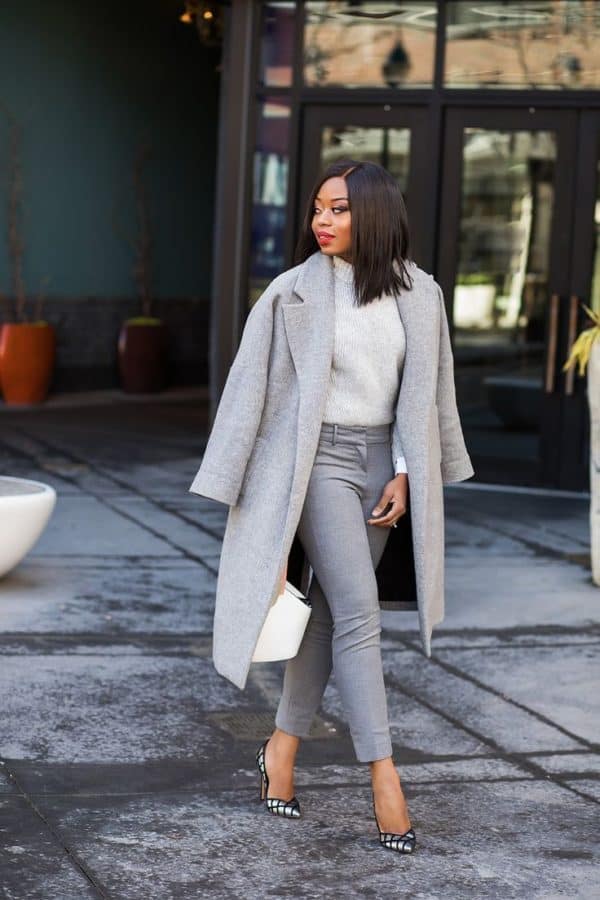 You can make your winter outfits playful and eye-catching by incorporating some clothing pieces with ruffles. You can go for ruffled sleeves on your shirt or a sweater, or ruffled pants like the ones below.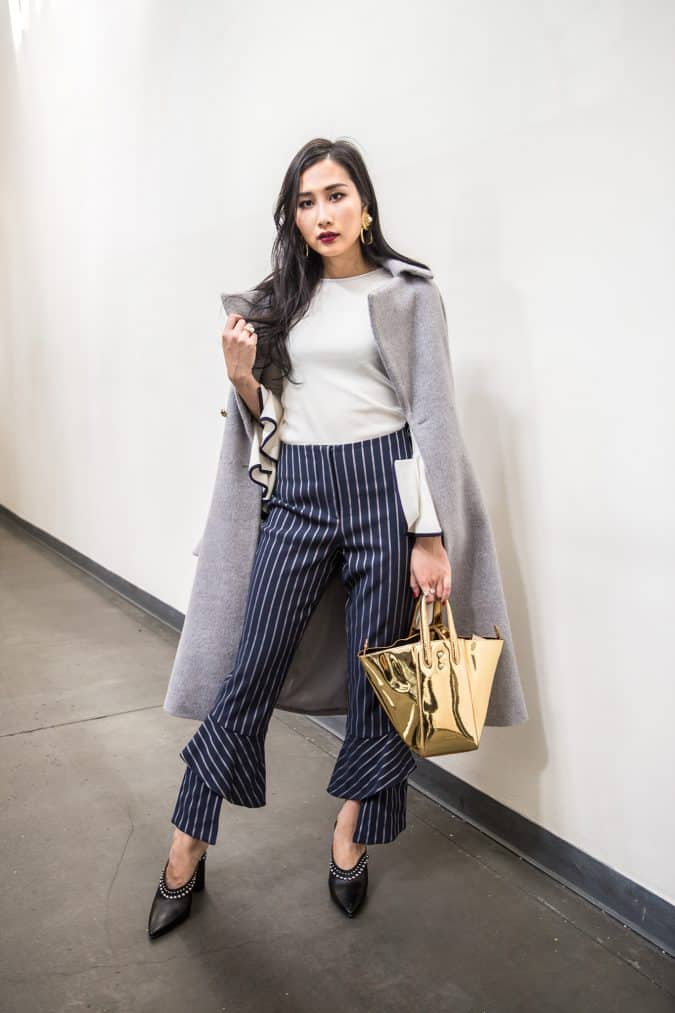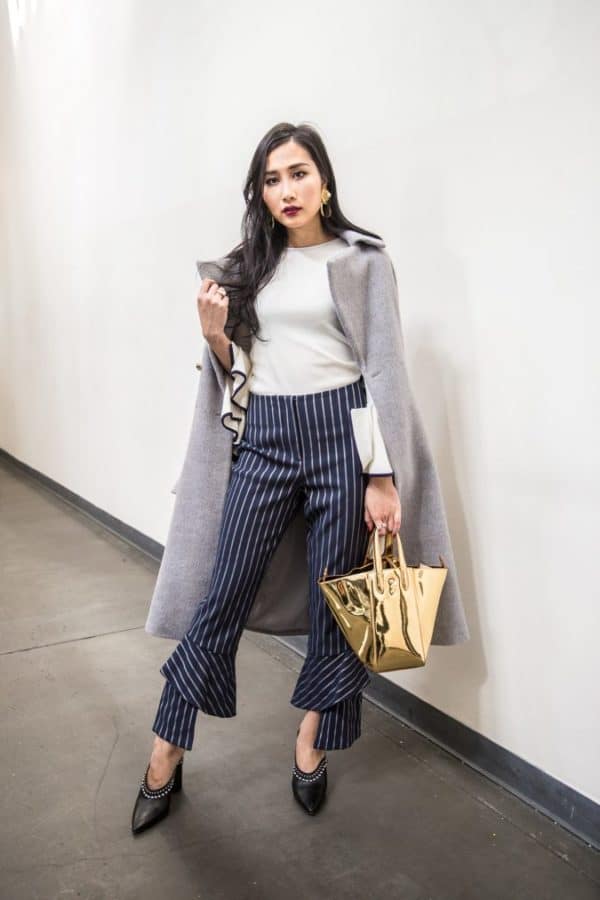 SourceA pumper jacket can be worn with a skirt and heels as well, so don't just combine it with casual clothes. The lady below really managed to make an impression on me!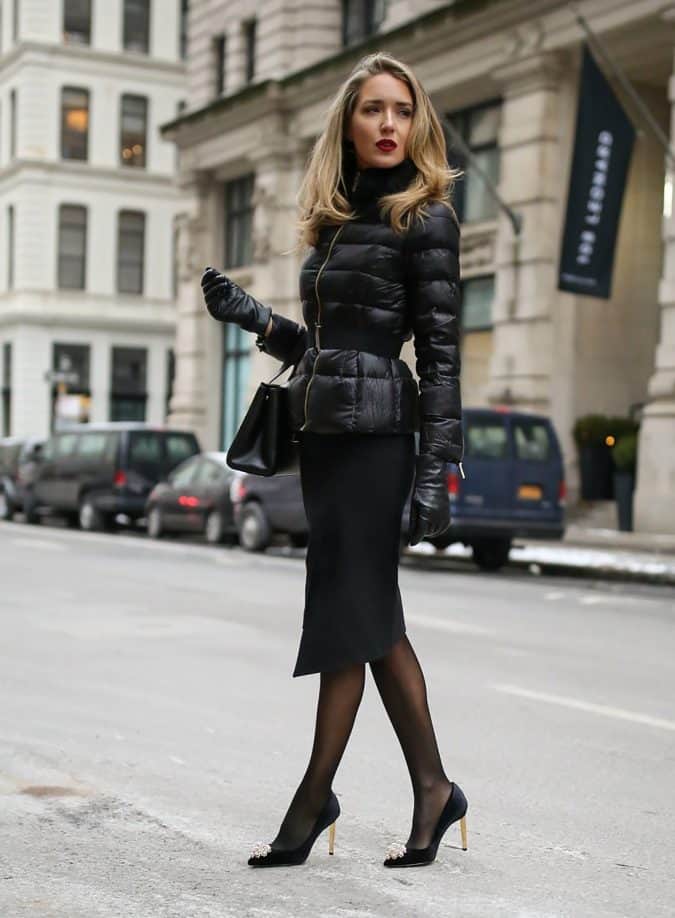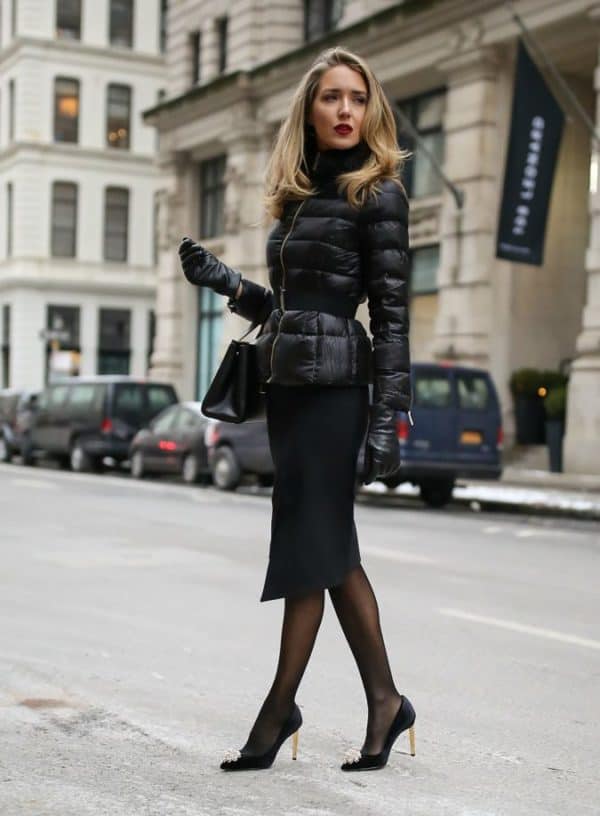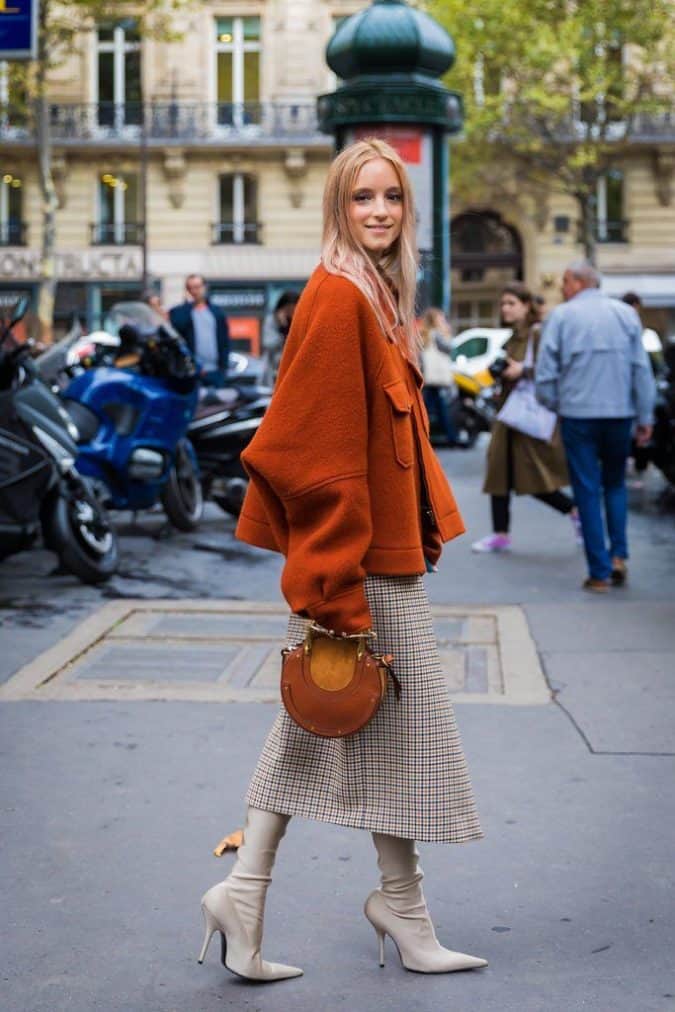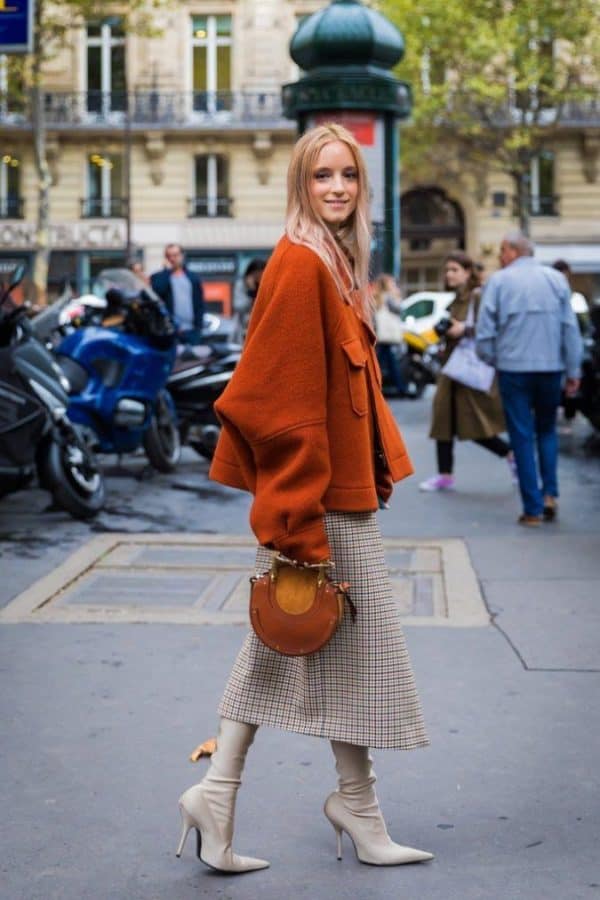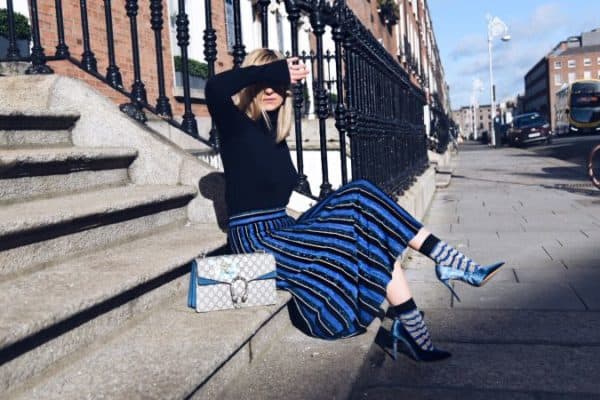 The winter outfits are fun and interesting. Get tons of layer and put them in some great combinations that will become memorable!