If you have decided to organize your whole wedding completely, you should know that it's not an easy task but it is not an impossible one either. Wedding organizers have plenty of experience and have learned all the tricks to make things go smoothly. You should have a little bit of patience and everything will go just well too.
The first thing that you should do when you start thinking about your wedding is to pick a theme. Themes make the weddings look complete and everything will be in a nice cohesion. The sunflower theme has been on my mind for quite some time and when I googled for some ideas I was amazed. It's definitely one of the warmest themes ever! The yellow color has its power to make everyone welcomed on your wedding day and your guests will immediately feel the coziness and the positive vibes for sure.
In case you haven't set your eyes on anything in particular, check out these photos. The Fabulous Sunflower Wedding Decorations That Will Make Your Jaws Drop are definitely one of a kind and really unique. You can try and do them on your own or hire a professional to do it for you. What do you prefer?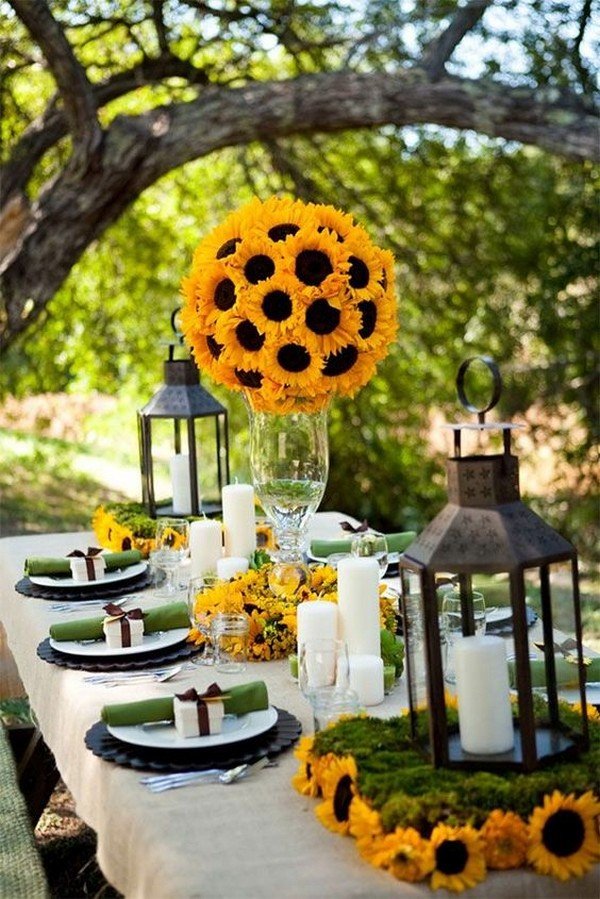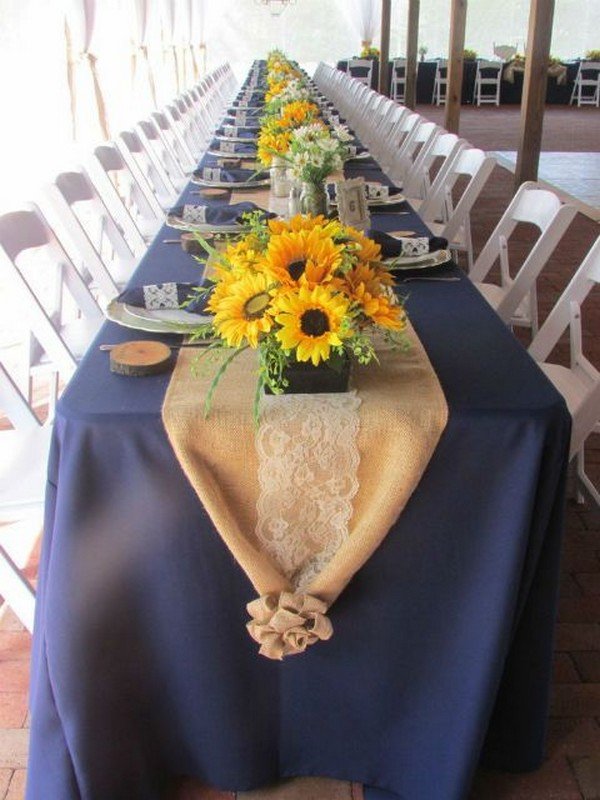 The sunflower theme goes somehow great with the rustic style, so feel free to combine some wooden elements as well. What do you say about using logs and mason jars as table centerpieces? Insert some sunflowers in the jars and you are done.  You can experiment with glass bottles too! Your flower arrangements will grab the attention of everyone!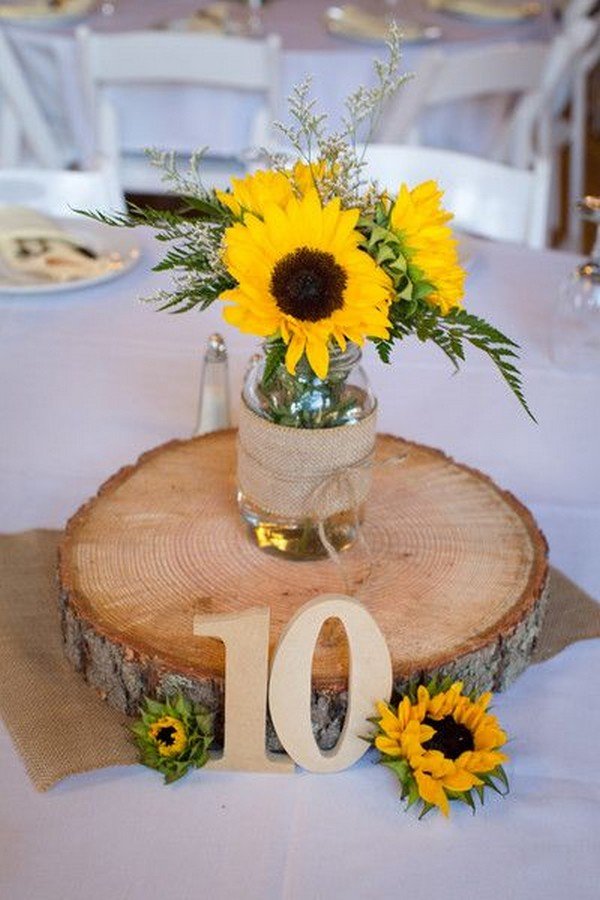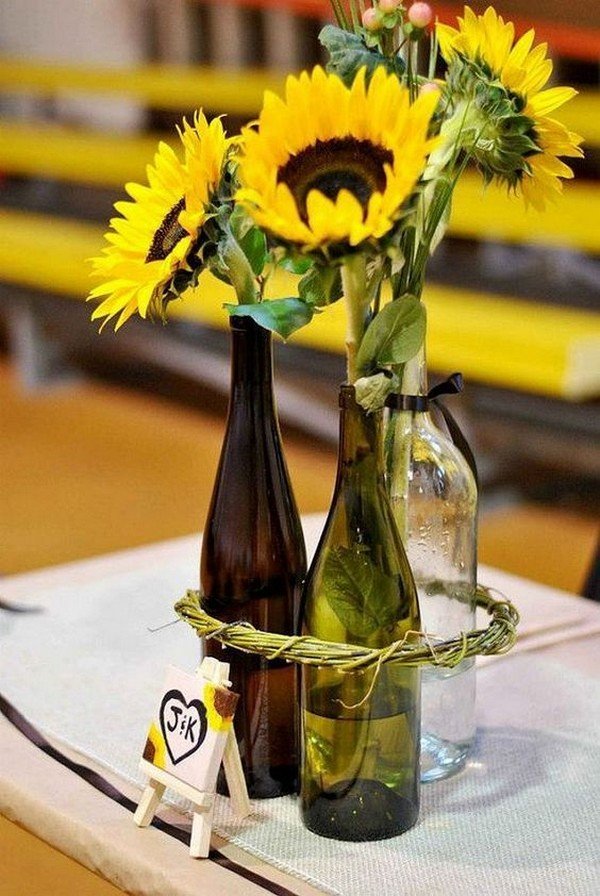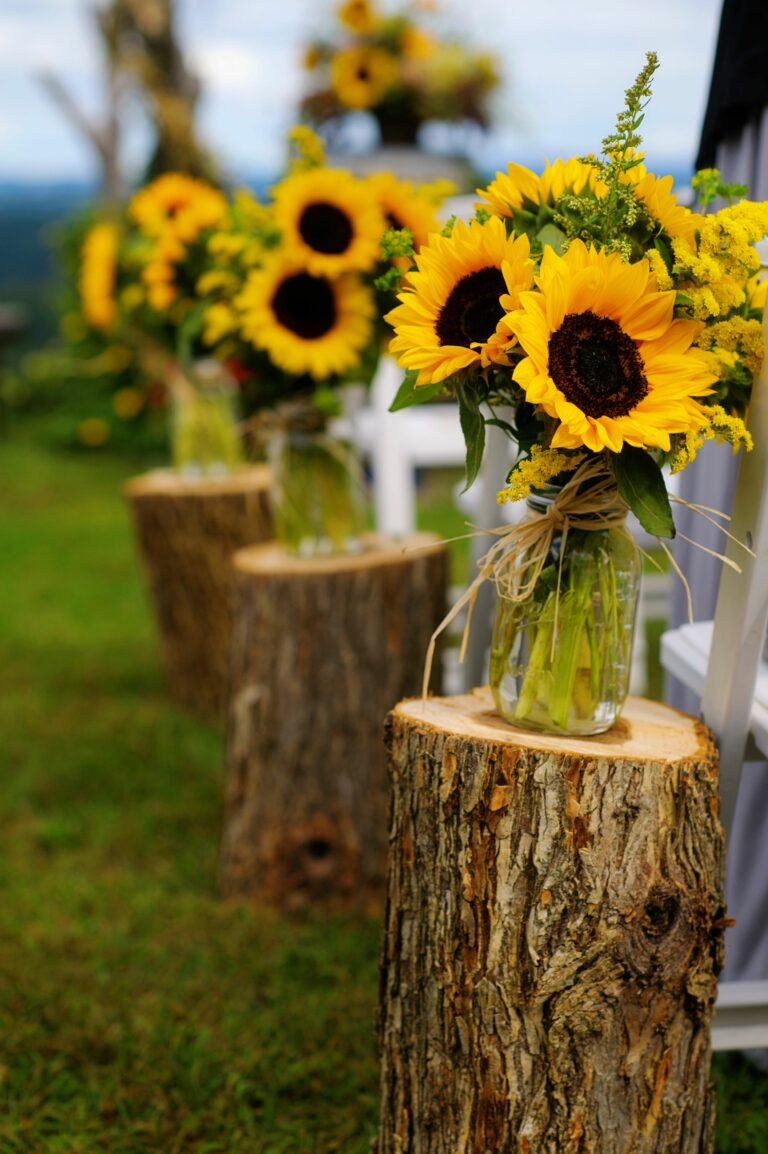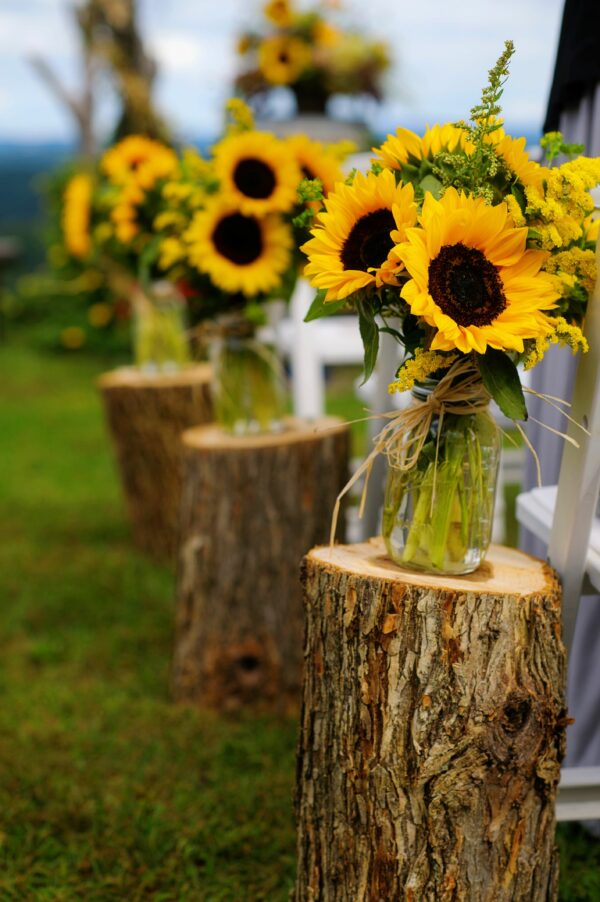 If you are having your wedding in fall, you can think about combining sunflowers and green apples together. This combo left me speechless! How do you like it?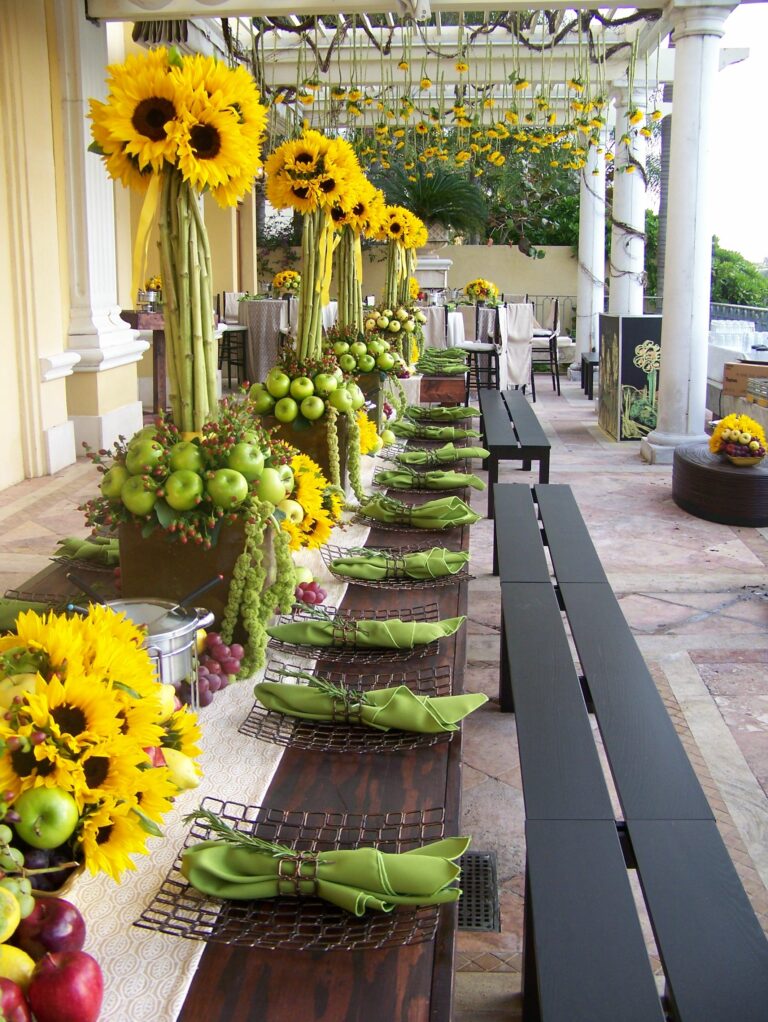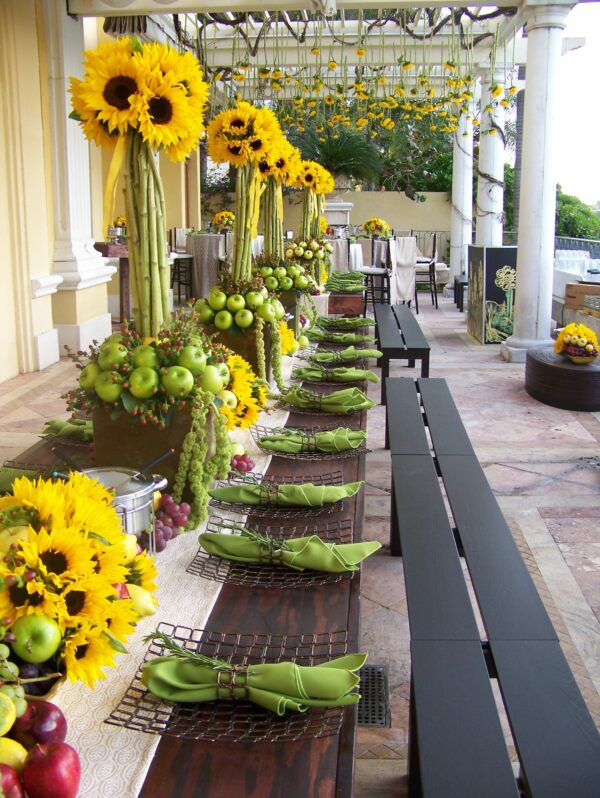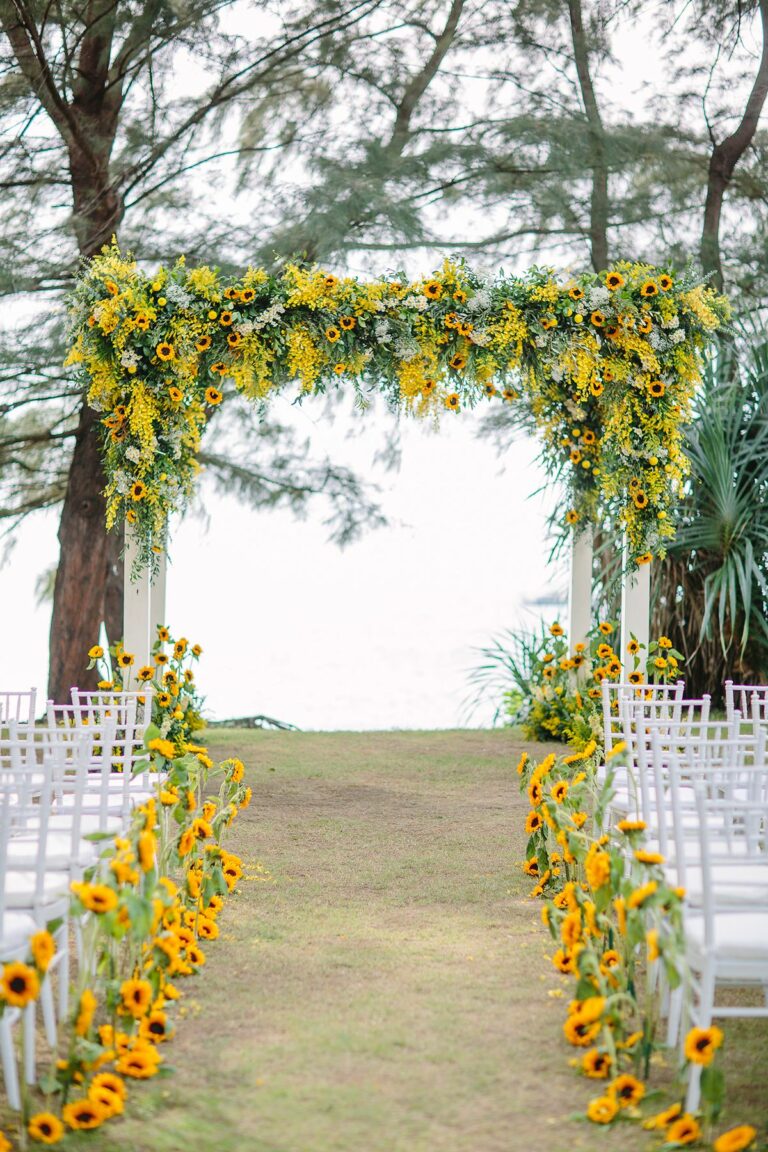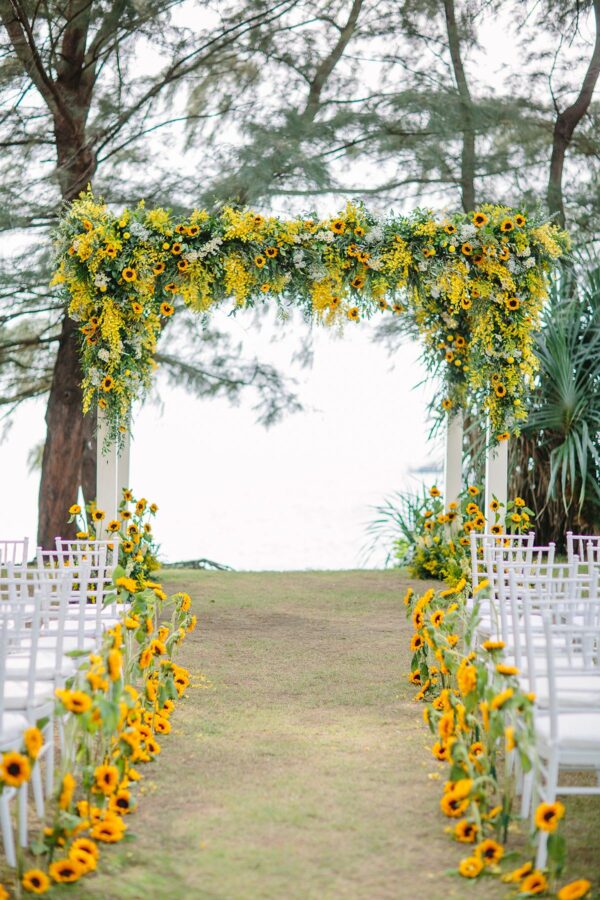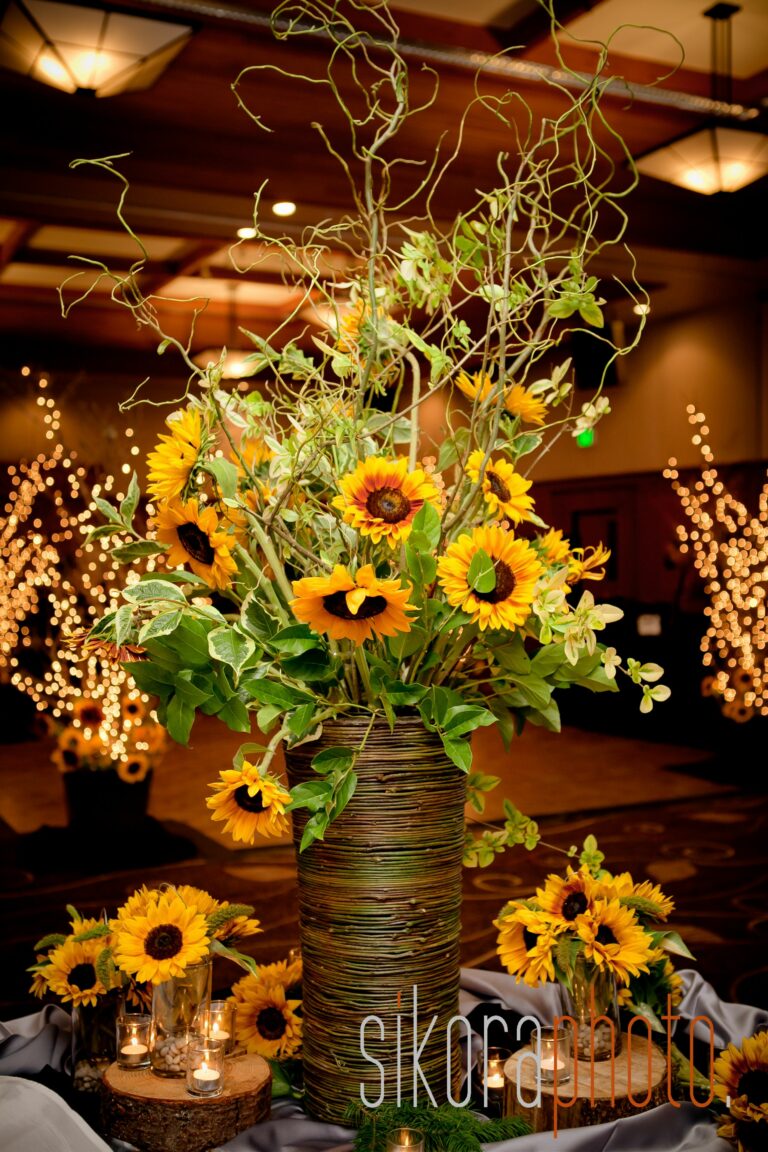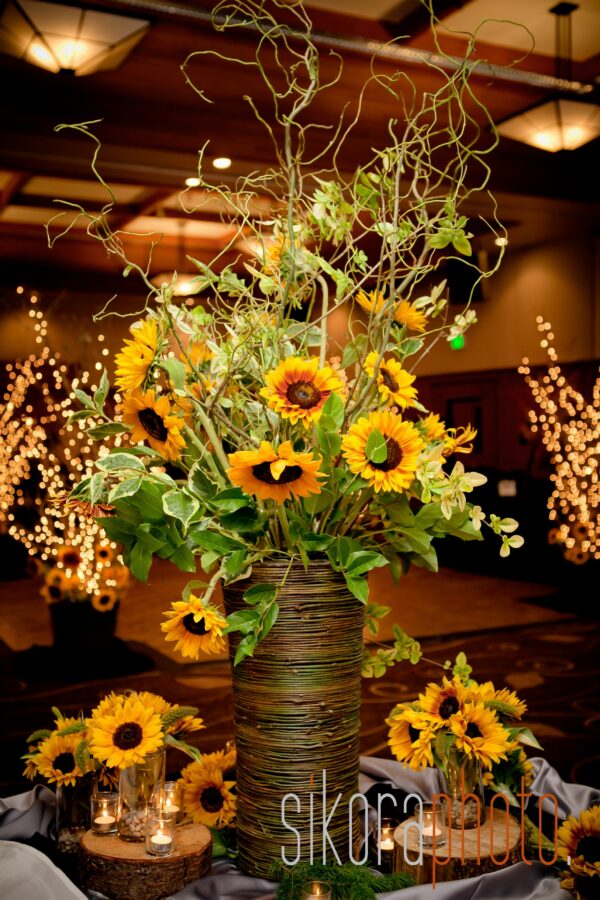 Are you looking for a way to decorate the chairs? Get some burlap and play with it. Add a single sunflower to break the monotony and set the tone.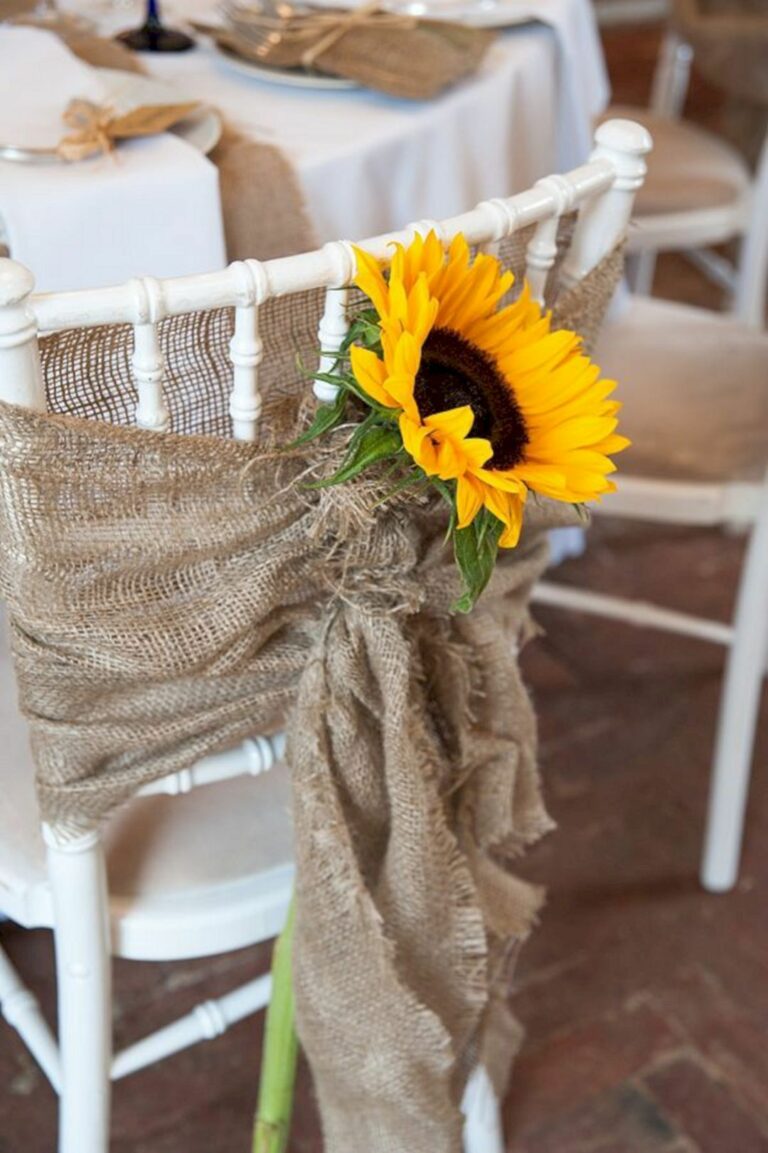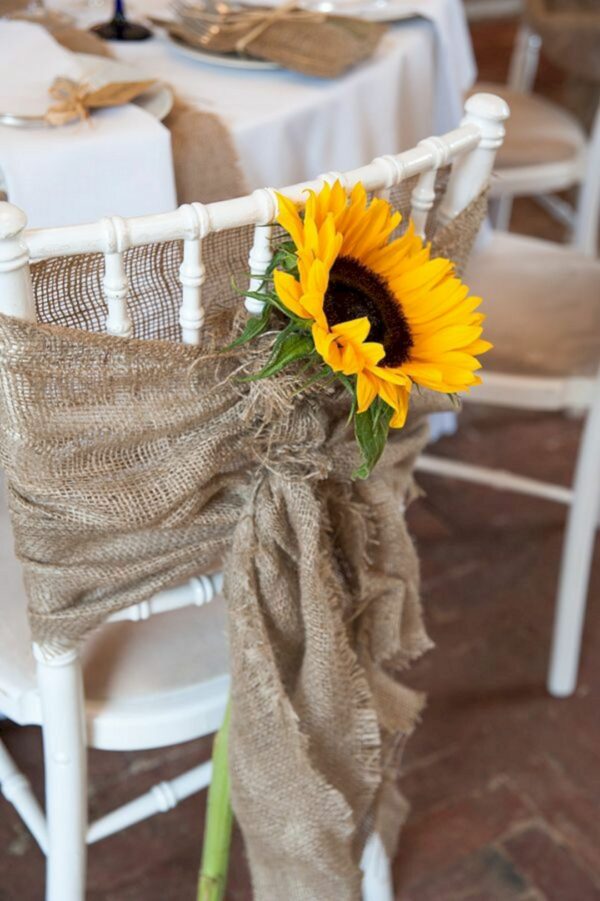 Is it hard for you to find real sunflowers? Don't worry because you can always buy some faux ones or at you can do them with napkins or paper. If you are creative you can make an interesting photo backdrop that will be the main stage for taking photographs.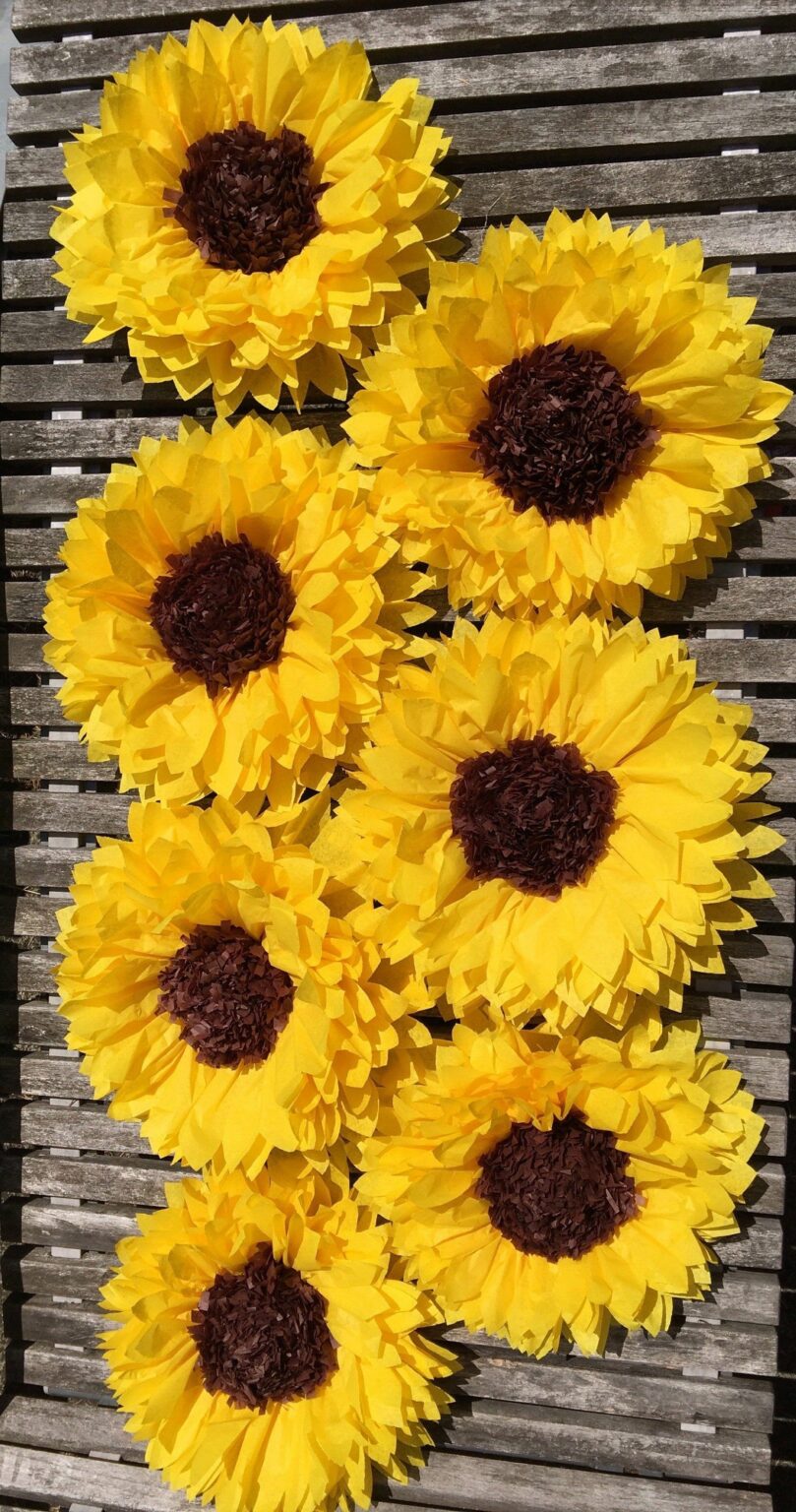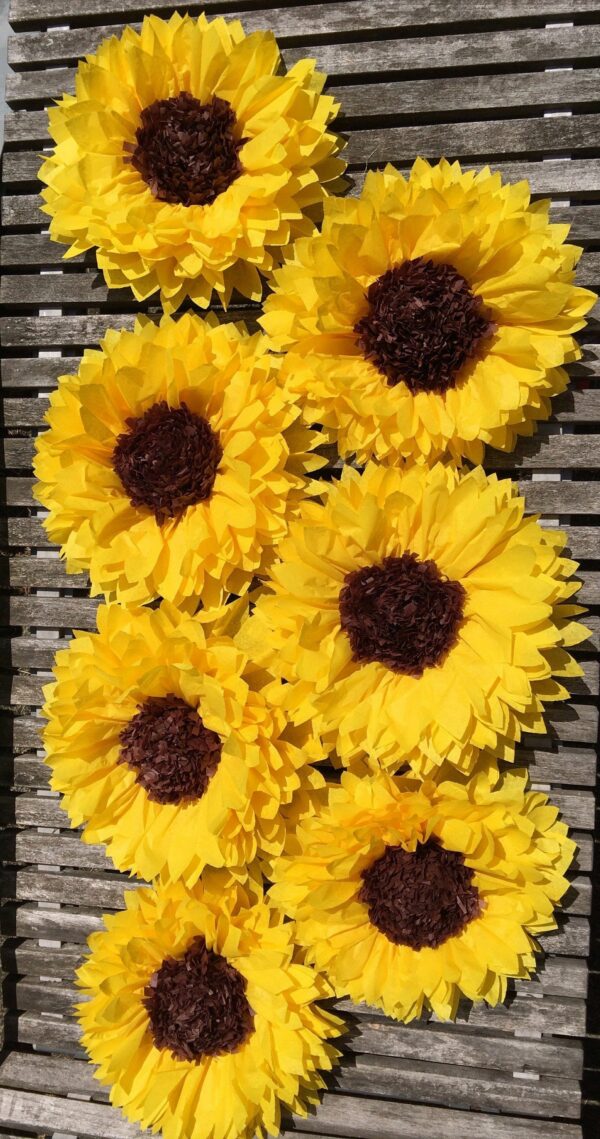 Aren't you already in love with the sunflower wedding theme? If you are looking for something different, don't miss to see the delicate mint wedding ideas that are really romantic and natural and the cool hula hoop wedding decorations that will blow your mind.