We all have the desire to maintain our youthful appearance for as long as possible. As we age wrinkles and sagging skin develop, which can make us feel less than beautiful and hurt our self-confidence. Many people, men, and women alike have turned to facelift procedures as a solution to this problem. While no facial enhancement treatment offers permanent results, today, we have many options available that can help us achieve a natural look. There are various types of facelift procedures and treatments, some require surgery and some do not. Let's look at the differences between surgical and non-surgical facelift procedures to determine which method provides the best outcome.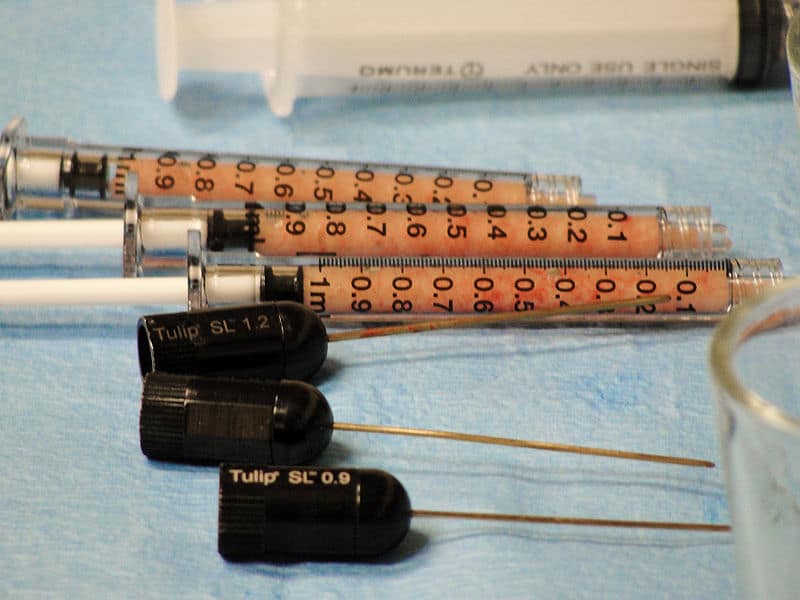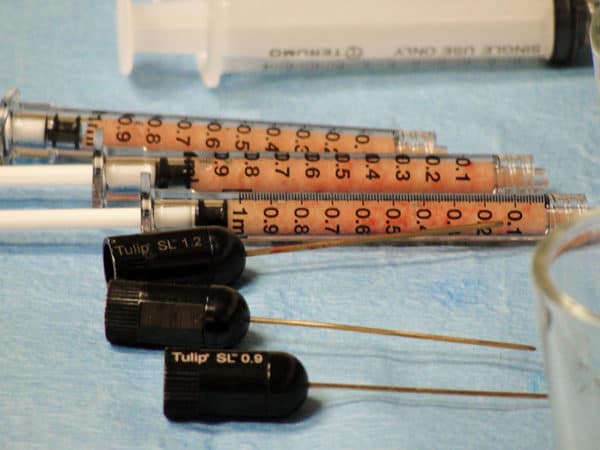 Non-Surgical Facelift
Naturopathic Method: Some people have achieved results from using facial massage treatments which include collagen and vitamin C Infused creams.
Microneedling: This non-surgical procedure uses micro-sized needles to gently prick the skin. The irritation to the skin causes it to regenerate new cells, thereby promoting the production of collagen. Micro-needling treatment sessions can last four to six weeks.
Even though micro-needling pricks the skin the treatments can be repeated without causing scar tissue to develop. In some cases, the skin-smoothing results of this treatment can be permanent.
Ultrasound Facial Treatment: An Ultrasound treatment uses a pulsating heat energy that travels deep into the layers of the epidermis and tightens the skin by encouraging the body to produce collagen. This type of treatment can last up to two to three years.
Radio Frequency Facial: Similar to Ultrasound treatments, radio-frequency uses a medical device that sends frequencies into the interior of the epidermis to stimulate the body's production of collagen. However, the radiofrequency treatment seems to have more immediate results. The results of radiofrequency treatments can last up to two to three years.
Laser Skin Resurfacing: While laser skin resurfacing is normally used for blemishes such as warts, it can also be used to erase wrinkles and fine lines. This treatment works by removing the top layer of skin causing it to tighten and smooth out wrinkles. While laser skin resurfacing can take up to three months to heal the results can last for several years.
Surgical Facelift
A surgical facelift involves the removal of excess skin. It may also include tightening of underlying skin tissue.
SMAS facelift targets sagging skin and facial muscle. Patients will usually experience swelling that lasts for approximately two weeks. The results can last for several years.
Deep Plane facelift is designed to enhance the mid-face such as smile lines by lifting the skin and muscle. It can take up to two weeks of recovery time, but the result makes it well worth it because it can last 10 years.
Composite facelift takes into account the theory that the facial skin and muscle age as a unit. Therefore, this type of surgery is performed by lifting the fat and skin as a unit instead of isolating areas of the face for enhancement.
Skin-Only facelift techniques contour the lines of the lower jaw and soften the lines that tend to form from the corner of the nose to the mouth. This type of surgery does not include the lifting of the underlying dermis, fat and muscle tissue.
Mini-facelift focuses on tightening the lower part of the face. It requires a less invasive incision and also takes less recovery time. However, it doesn't address sagging skin in the neck area.
The Mid-facelift addresses the laugh lines. The surgical facelift techniques used in this type of surgery are very delicate. The surgeon makes a slight incision behind the hairline thereby, lifting the drooping cheek muscles and creating a smoother look.
Which Facelift Technique is Better? Surgical vs Non-Surgical?
There are numerous surgical and non-surgical options available for those seeking a more youthful appearance. While a surgical facelift can be an investment and may carry higher risks than non-surgical treatments, the results of a surgical facelift may last up to 10 years or more. Comparatively, nonsurgical treatments typically last only up to 3 years. A surgical facelift is a more permanent solution for the correction of wrinkles and with the help of an experienced professional plastic surgeon, the risks are minimal.
Dr. Andrew Jacono
Finding an accredited, highly skilled plastic surgeon with years of experience that will provide natural-looking results and that truly cares for his patients from start to finish, can be as easy as scheduling a consultation with Dr. Andrew Jacono, MD. Dr. Jacono is a world-leading expert in plastic surgery and has performed facelift procedures on famous television personalities such as Dr. Paul Nassif from the popular television program, Botched.
Dr. Jacono's desire to be a plastic surgeon began to develop in his heart as a child in grade school. A classmate suffered from a birth defect known as a cleft lip. At his tender age, he had a heartfelt desire to help his classmate. As a plastic surgeon, he can use his surgical talents to provide relief to the underprivileged in third world countries. He has compassionately performed cleft lip and palate surgeries to allow these children to regain a normal life.
If you are looking for a caring physician with the surgical skills and expertise to perform a safe facelift procedure with natural-looking results then visit Dr. Jacono's at his website to schedule your consultation. He will patiently listen to your concerns and conduct a thorough examination. Dr. Jacono can recommend a facelift procedure that is personalized to your specific desires. You can be confident that Dr. Andrew Jacono will help sculpt your facial features producing stunning results.