Are you suffering from acne,  pimples , dark circles and some similar face problems? Did you know that the remedy for all of them is an ingredient that we all have at our kitchen? Yes, that's right, cucumber is the solution for all your face problems. Are you surprised? Don't be! Read all the remedies with cucumber that we have prepared for you in the article bellow and get rid of all these beauty problems forever.
1.Cucumber treatment to get rid of dark cirkles
Are you having troubles with dark circles under your eyes? Do you want to get rid of that problem forever? Cucumber is here to help you. One way to do it is to cur cucumber into thick slices and refrigerate it for few minutes. Then clean you eyes and place the cucumber slices over each eye. Let it stay for 10 to 15 minutes and then rinse your eyes with water. Repeat the procedure for 2-3 times daily for a week and enjoy the results.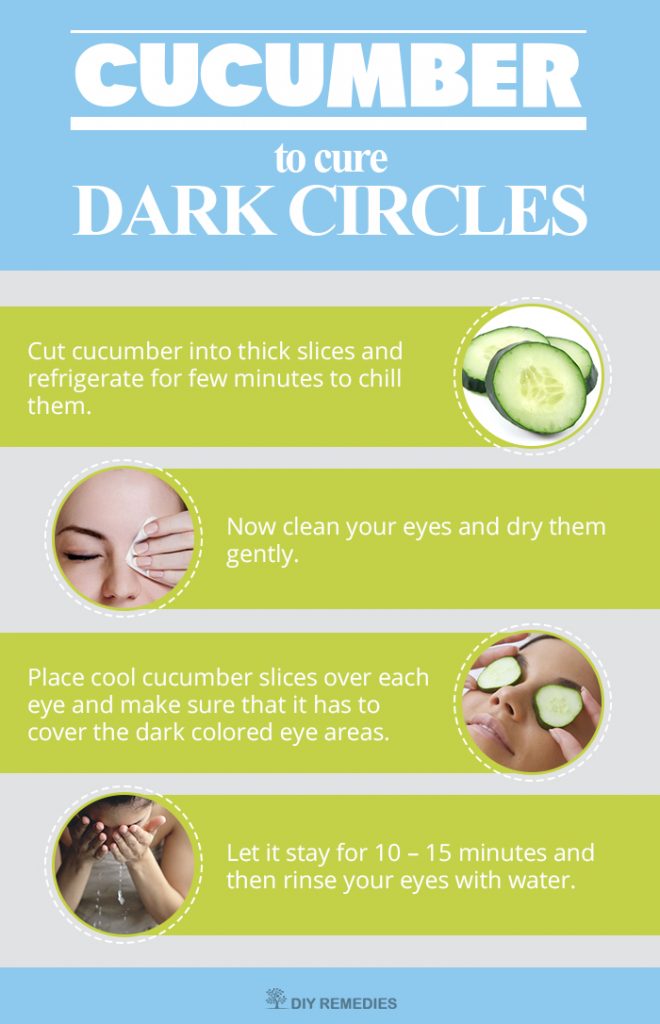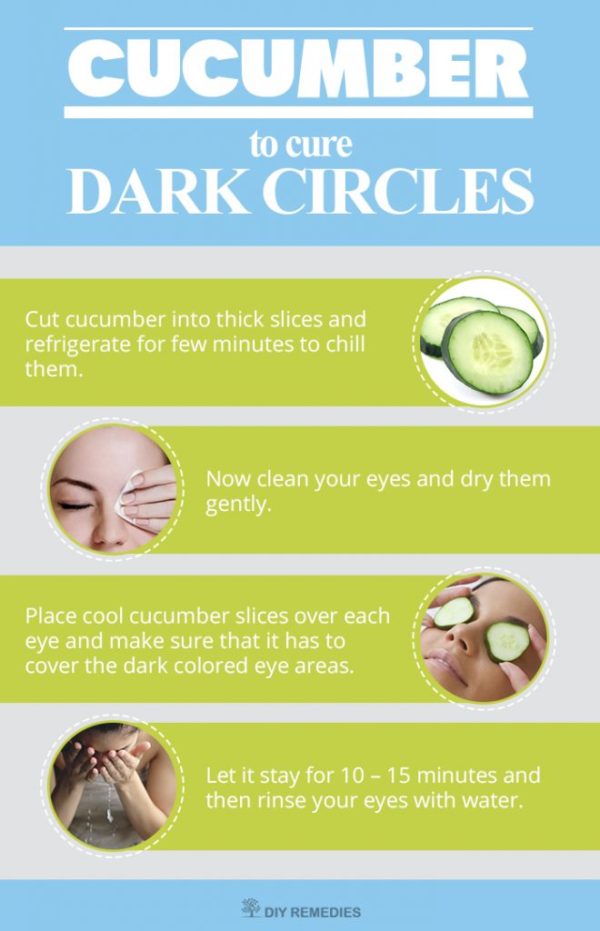 source
2. Cucumber mask to say goodbye to dark circles under the eyes
An other way to cure dark circles is to combine freshly extracted cucumber juice and lemon juice. Use equal quantities from both ingredients. Stir them in a bowl till both are mixed properly. Then dip a cotton ball in the mixture and apply on the affected area. Let it sit for 15-20 minutes and wash your eyes with water. The results will be thrilling after few uses .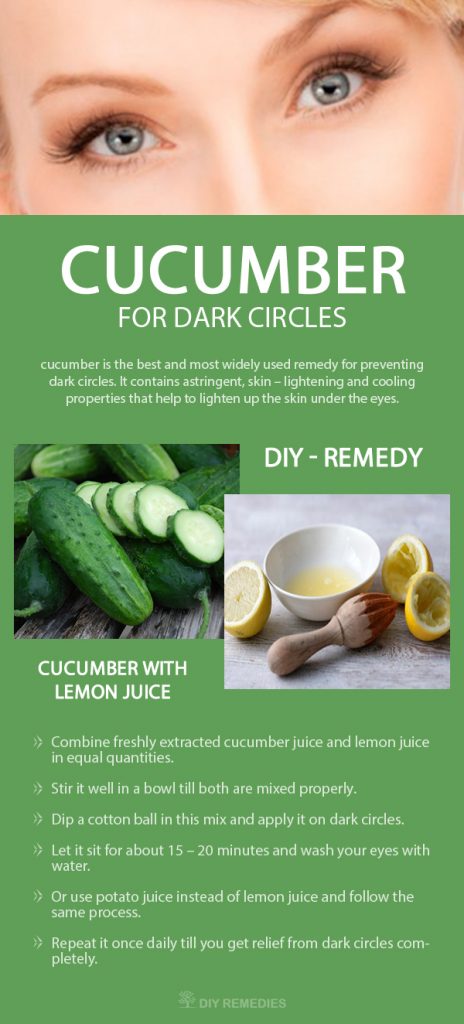 source
3. Anti-tan beauty mask with cucumber
If you want to prepare a natural anti-tan beauty mask at your home we have the most effective and easy to be done for you. All the ingredients that you will need to prepare it are cucumber juice, lemon juice and rose water. Put 1 tbsp of cucumber juice in a bowl , then add 2 tbsp mixture on jour skin and leave it for 12 to 20 minutes. Rinse with water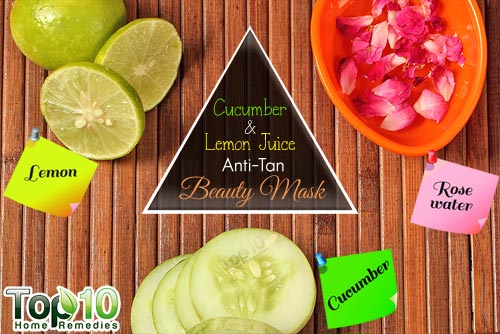 source
4. The best homemade oatmeal and cucumber remedy to get rid of acnes
A lot of women are suffering from acnes. That is a problem that all women want to get rid of because its so bad looking and people4 suffering from it loose their self confidence because of the problem. Here is a natural anti acne mask with cucumber and oatmeal that you can prepare at home and that will help you get rid of the awful acnes forever. All you have to do is to blend ½ cucumber, 2 tbsp of ground oatmeal and 1tbsp of fresh lemon juice. You can add honey for better results. Apply this mixture on the area affected by acnes and leave it for 15-20 minutes. Then rinse with warm water.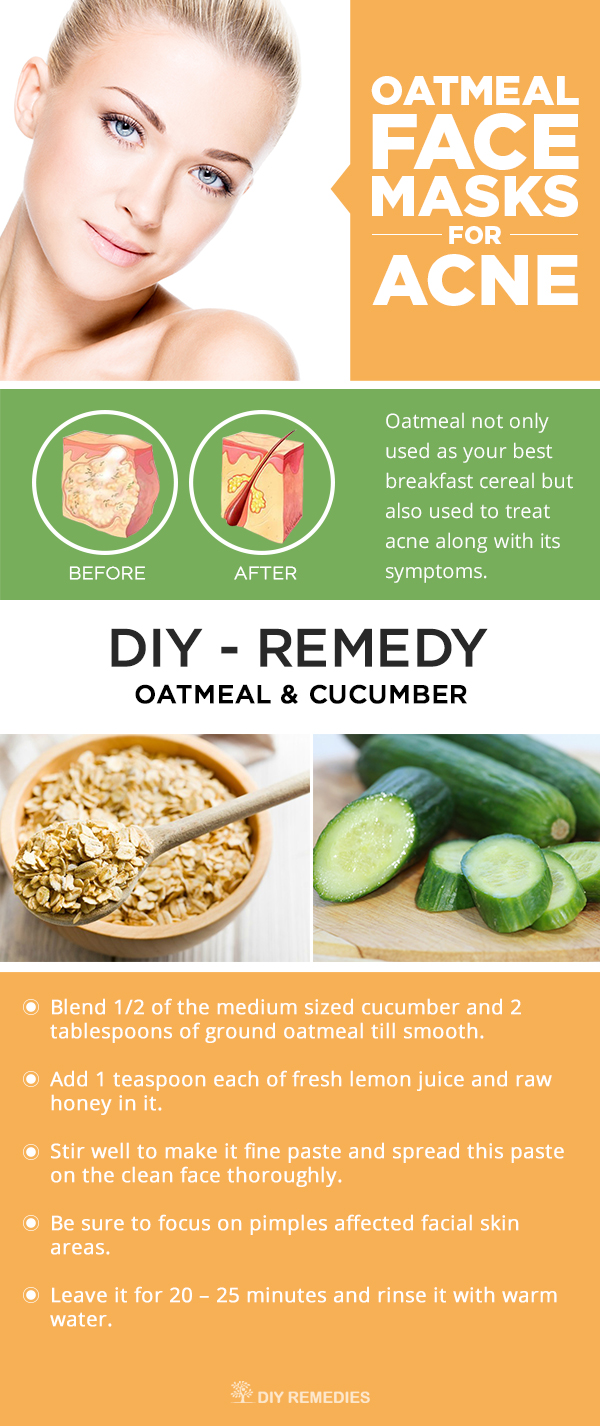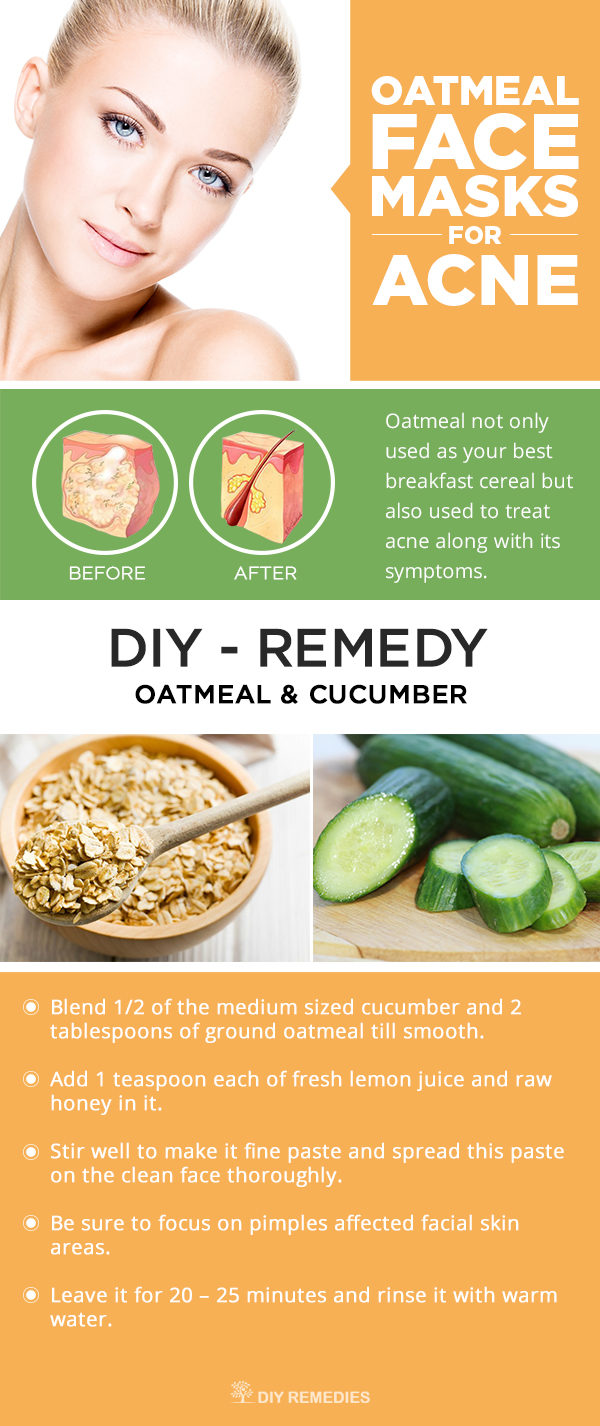 source
5. Cooling face mask with cucumber and potato
Summer is the season of sunburned skin, but we all know that sunburned skin can be an awful problem. By using 1/2 cucumber and 1/2 potato you can make a cooling face mask that win bring your beautiful face skin black to you. Blend these two ingredients and place them in a small bowl. Massage the mixture in a gentle motion onto your face. let the face mask settle for 12 minutes and then rinse with cool water.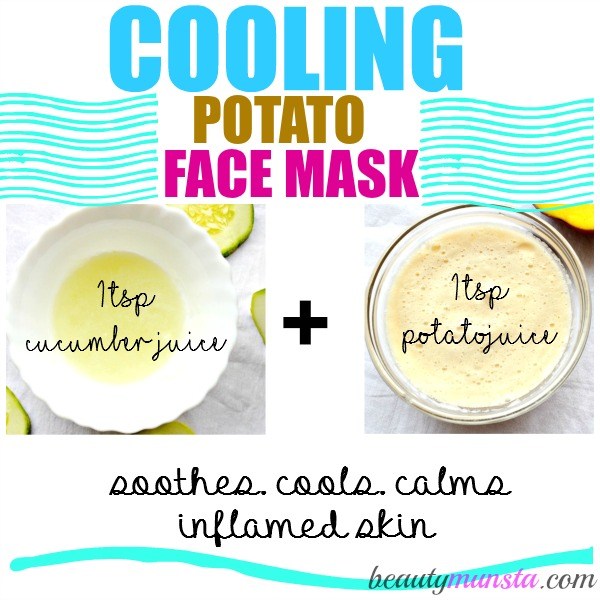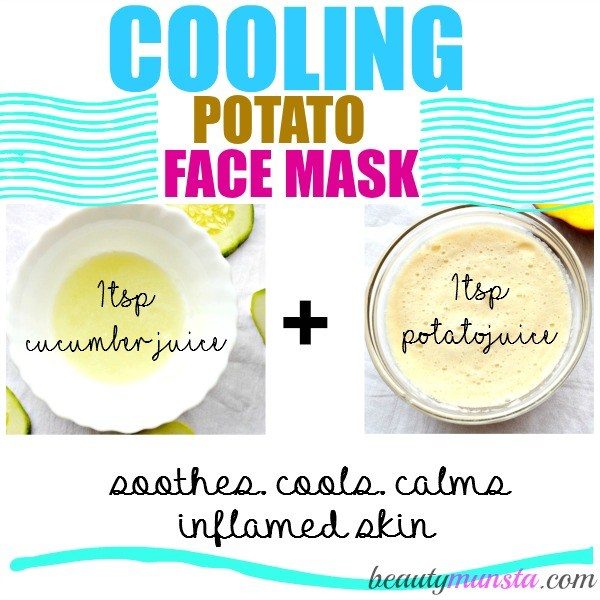 source 
6. Rejuvenating cucumber and tomato face mask
We all dream about young and beautiful face skin. Bellow we present you the best skin rejuvenating cucumber and tomato mask. All you need for it is 1/2 ripe tomato and 1/4 cucumber. Peel the cucumber and blend it together with the tomato. Apply the mask to your skin and let it sit for 15 minutes. Rinse with cold water.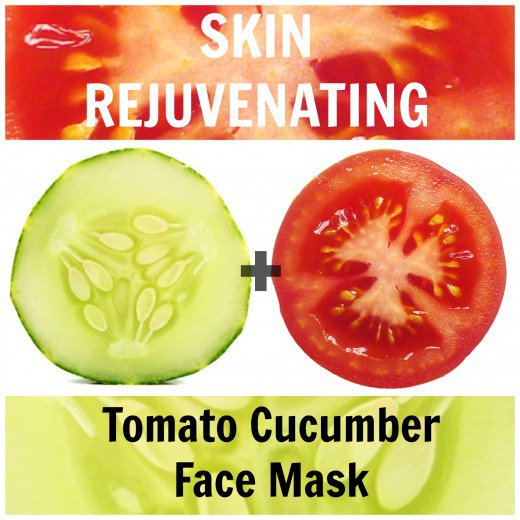 source
7.  Magical cucumber mask for a strong and flawless face skin
All of us want to have strong face skin. The best mask to have flawless skin is the mask made from cucumber and yogurt. To prepare it you will need a peeled lean 1/2 cucumber and 1 tbsp of plain yogurt Blend these two ingredients and apply the mixture on your face. Leave it act for 20 minutes and then rinse with cold water. Your face skin will be thankful to you.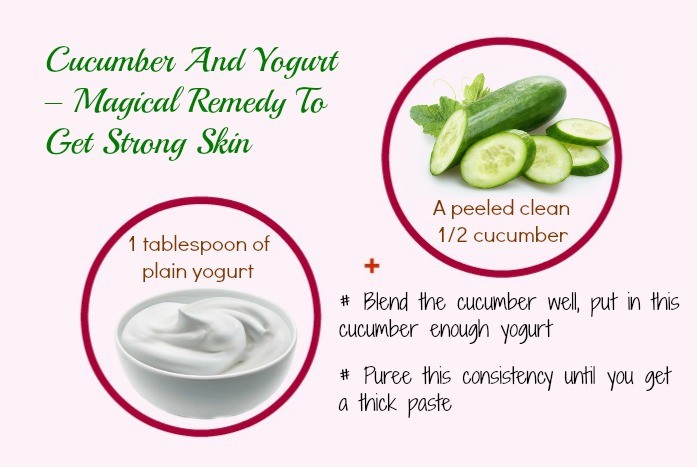 source