Every woman dreams abou having long, shining and not damaged hair. But, we all know that having such a hair is not easy at all. You should use so many hair  oils and creams, and we alll know that using them can cost a fortune. That's why we have selected some of the most effective masks that can be done at home without having to spend a fortune. This hair masks are 100% natural and very cheap, and will give you the same results as those expensive masks from the magazines.
1. Egg yolk and olive oil mask for damaged hair
Only two ingredients are separating you from having perfect, shining hair. If your hair is damaged enough to say that there is no remedy for it, then you should read this egg yolk and olive oil hair mask that can be prepared at home for less than 20 minutes. It will help you repair your damaged hair, by using it only 1-2 times each month. Mix 2 egg yolks and 2 tbsp of olive oil and apply the mixture onto your scalp and hair. Leave for 20 minutes and rinse off with lukewarm water. And, that is all. Your damaged hair will stay in the past forever.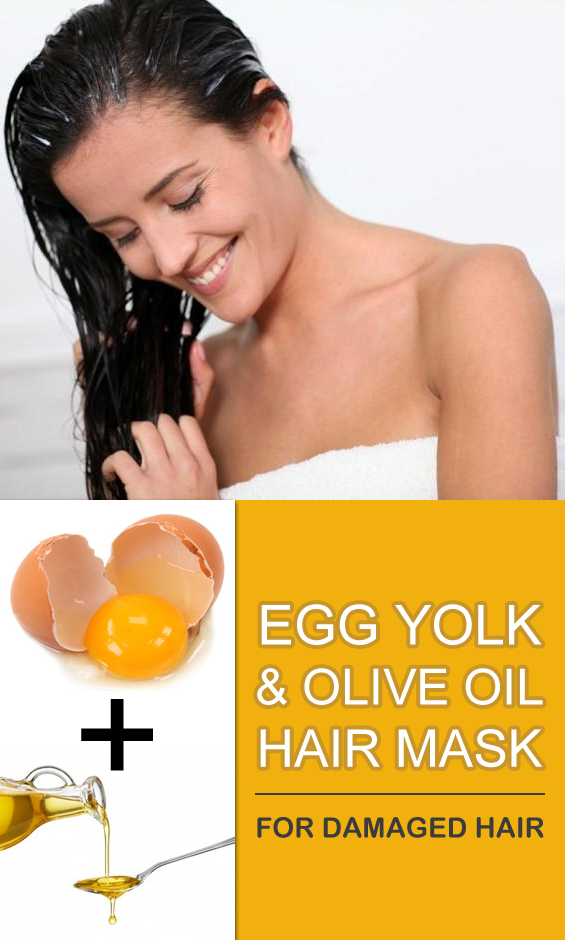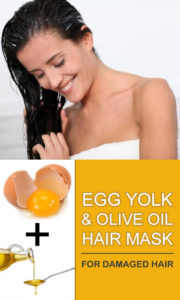 source
2. Yoghurt hair mask that stimulates hair follicles and bolsters hair growth
If you want to stimulate your hair growth, then this three ingredients hair mask is perfect for you. All you need to prepare it at your own home is ¼ cup yoghurt, 1 tbsp honey and 1 tsp olive oil. Mix them all together, and apply the mixture onto your scalp by massaging with your fingers. Leave it act for 15 minutes and then rinse off very well with tepid to cold water.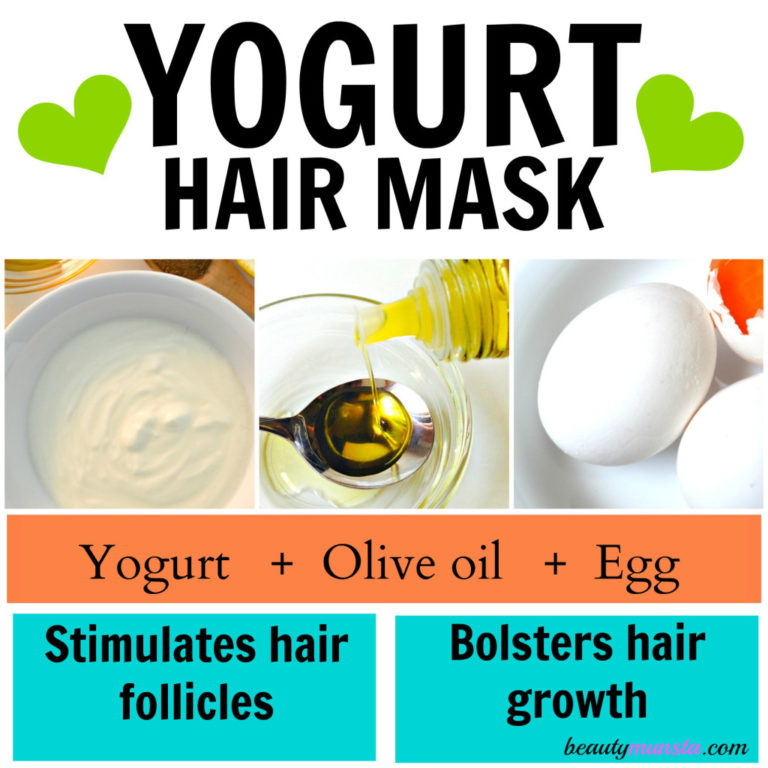 source
3.  Fabulous  egg mask for stronger and longer hair
If you want longer and stronger hair, and you want it fast, then this egg mask is the solution for you. Only three ingredients are all you need to prepare it: 1 egg, 1 ripe banana and 1 tsp olive oil. Put all the ingredients into a blender and blend them until you get  a lump free mixture. Apply the mixture to a dry hair and leave it for 10 to 15 minutes. Then rinse it off many times until you remove all traces of the mask.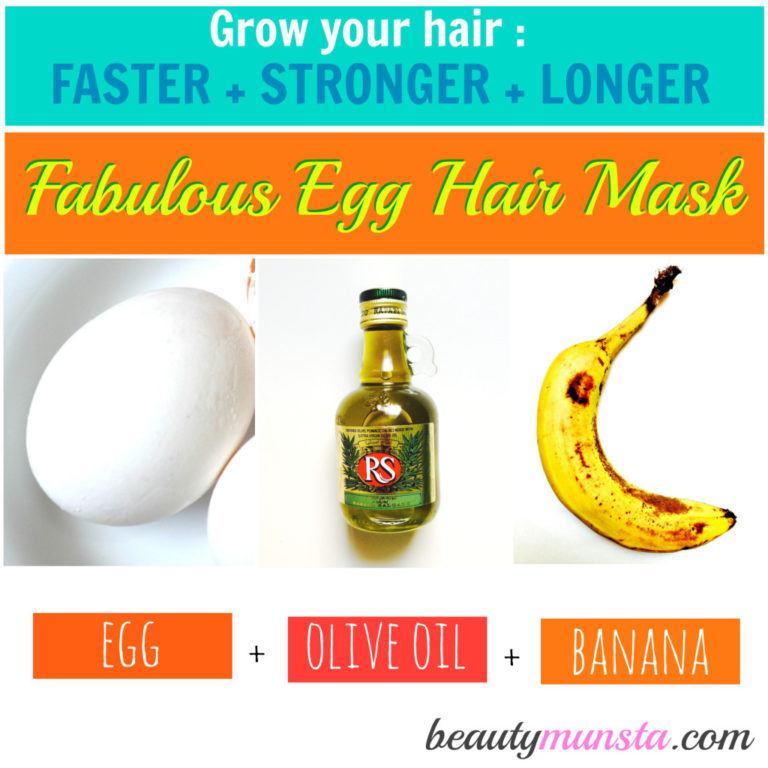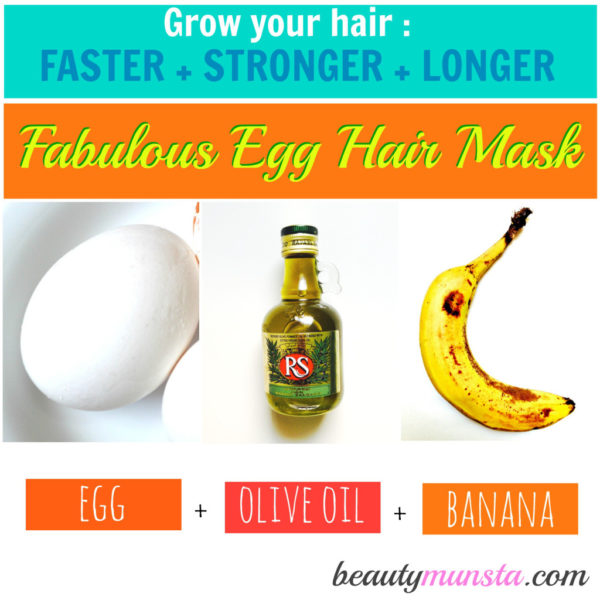 source
4. Coconut oil hair mask with avocado for deep conditioning, nourishing and repairing
This avocado and coconut oil mask will help you get perfect shining and long hair, and at the same time will prevent hair fall. You can prepare it at home by mixing only two ingredients: ¼ avocado and 1 tbsp coconut oil. Apply the mixture onto your scalp and hair locks, and leave it for 15 minutes. Then rinse it off with cold water. Your hair will shine after few uses.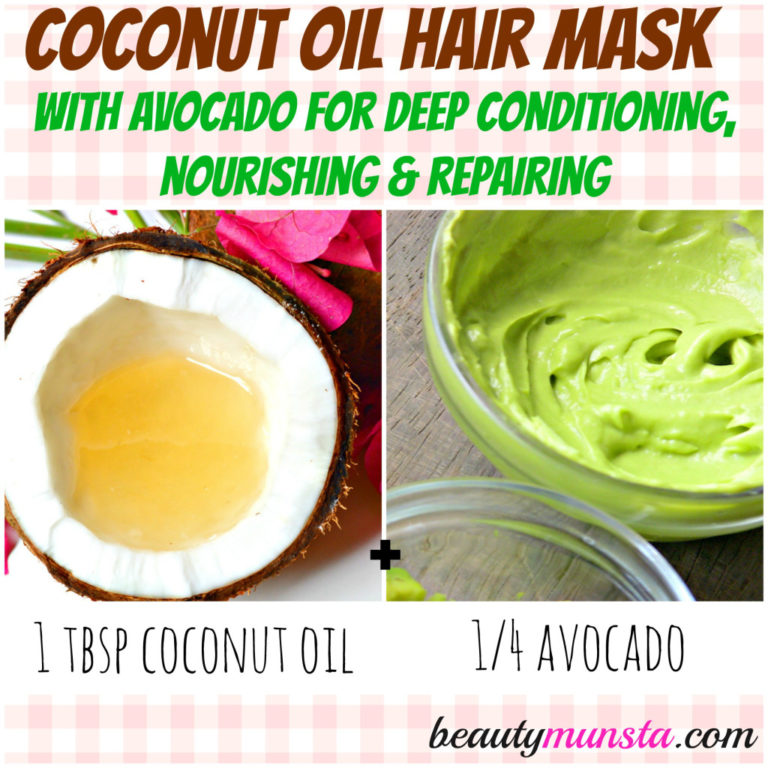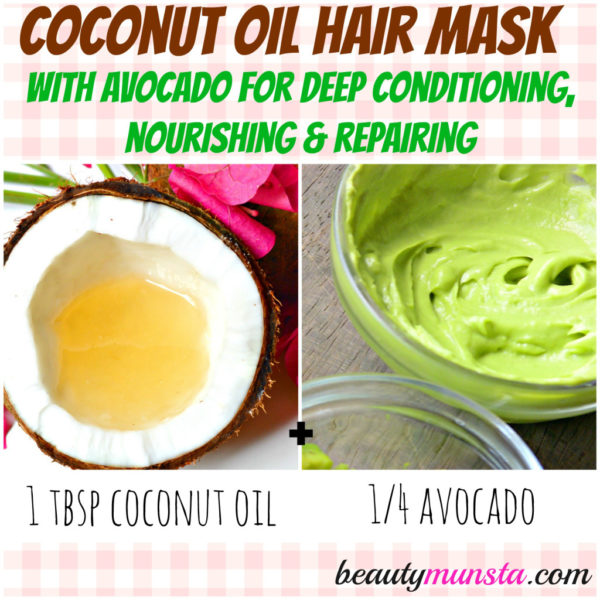 source
5. Coconut oil-egg nair growth therapy
Make your hair growth possible in an easy and natural way with this fabulous mask with eggs and coconut oil. First, beat two eggs into a froth, and then add 1 tbsp of coconut oil. Frisk the mix with a whisker for few seconds, and then apply it on your hair. Wait for 30 minutes and then rinse off with cold water. For better results repeat the procedure thrice a week.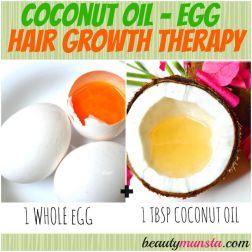 source