It is summer finally, and the holiday season is officially opened. Every woman wants to look perfect while walking down the beach, so before going on a holiday, it would be good to read some tips on how to look beautiful on the beach. The beauty articles we do for you will help you to look gorgeous during the summer warmness, so we invite you to read them. Most of the beauty professionals will advice you to look amazing from toe to head. We do the same too. And, today we start from the feet. To look well cared during summer, rule number one is to have beautiful feet. And of course, that means a perfectly pedicured feet nail. In this post we will present you the best summer pedicure ideas for an amazing look on the beach.
Just scroll down the page and you will see the most inspiring ideas for pedicure. The most of them are typically summer, inspired by summer details and objects. One way to make your pedicure is following your manicure idea.  Matching manicure and pedicure look so feminine and chic and you will immediately fall in love with the idea. One good thing about this trend is that you must find only one idea and use it for you pedicure as for your manicure too. Or, you can go for different manicure and pedicure idea, and choose the eternal red, or French pedicure for your feet. No matter which ide you chose we guarantee you that your feet will look amazing. Well cared feet say a lot positive for a woman, and that is what every woman dreams about.
For that reason, follow our suggestions, chose your favorite one, and have your perfect summer pedicure, because your feet deserve that.
1. These mermaid-inspired toes scream summer fun!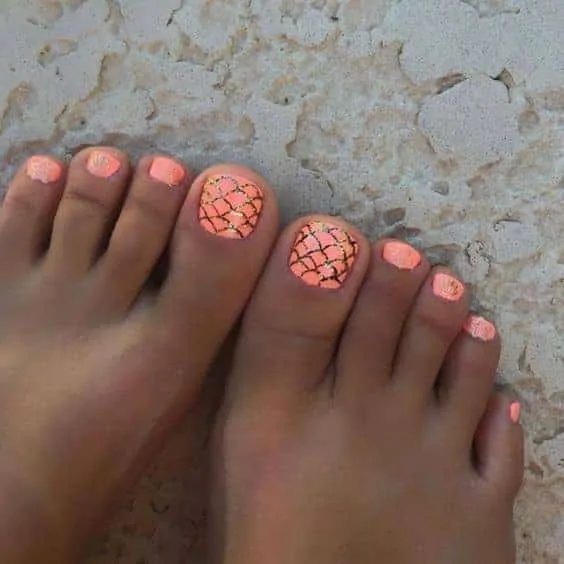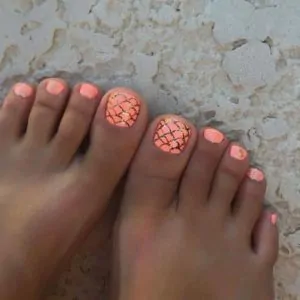 source
2.  Simple and elegant with a touch of whimsy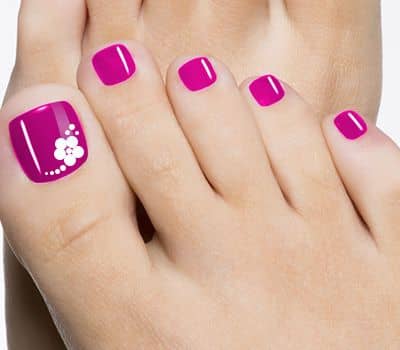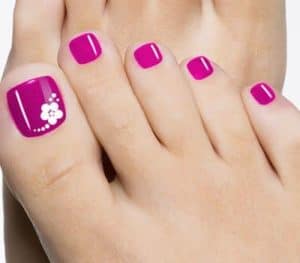 source
3. It's all in the details for this twisted french pedi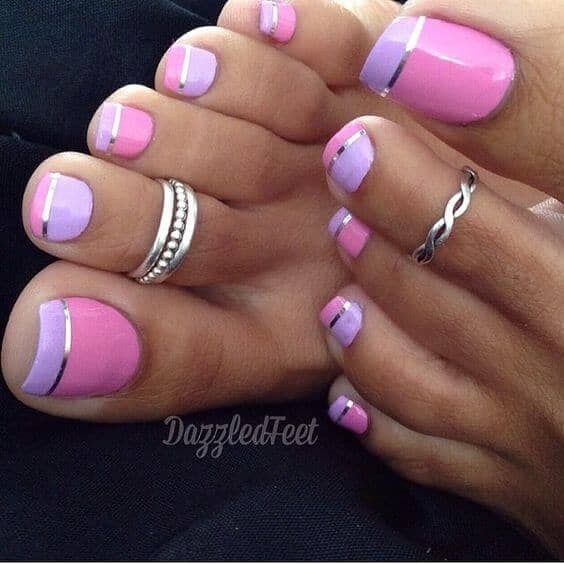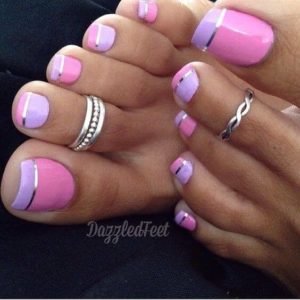 source
4. A little rainbow for those summer afternoon showers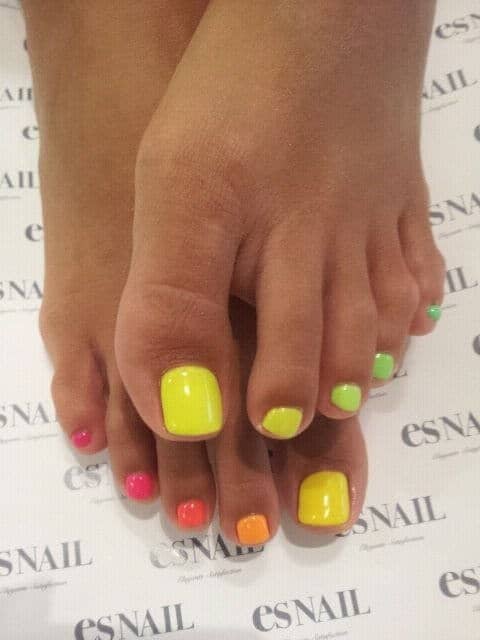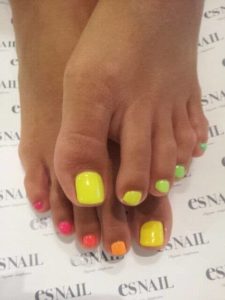 source
5. This crystal-studded reverse french pedi is what dreams are made of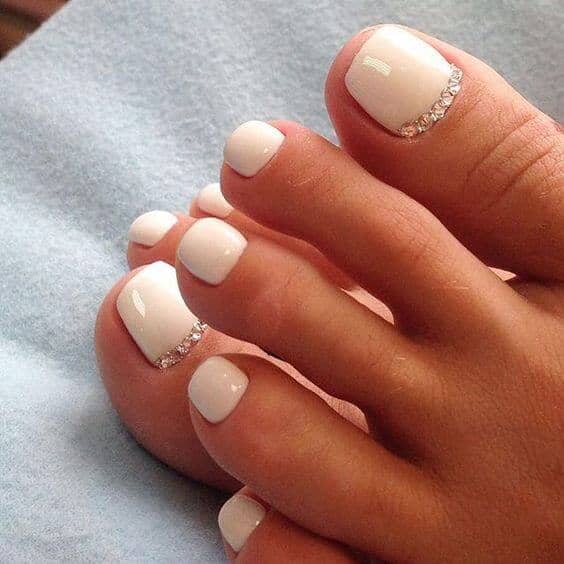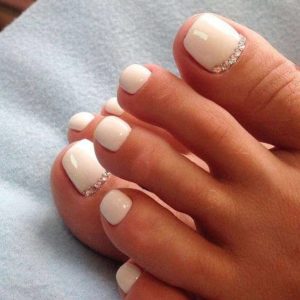 source
 6. These accent toe nails!!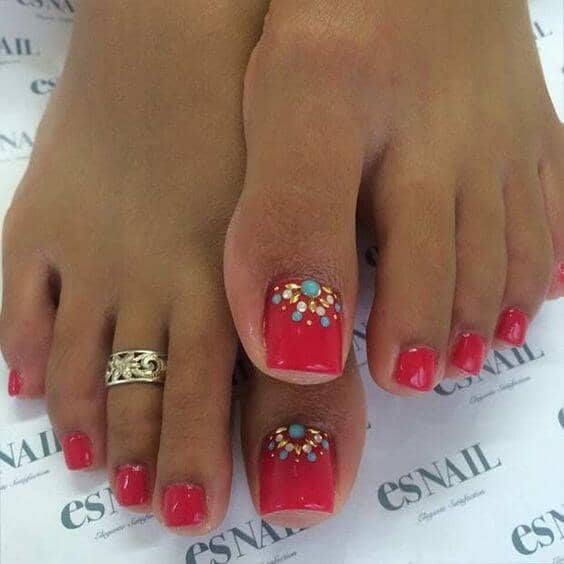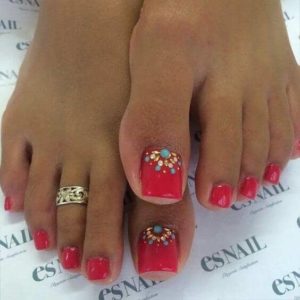 source
7. Pretty in Pink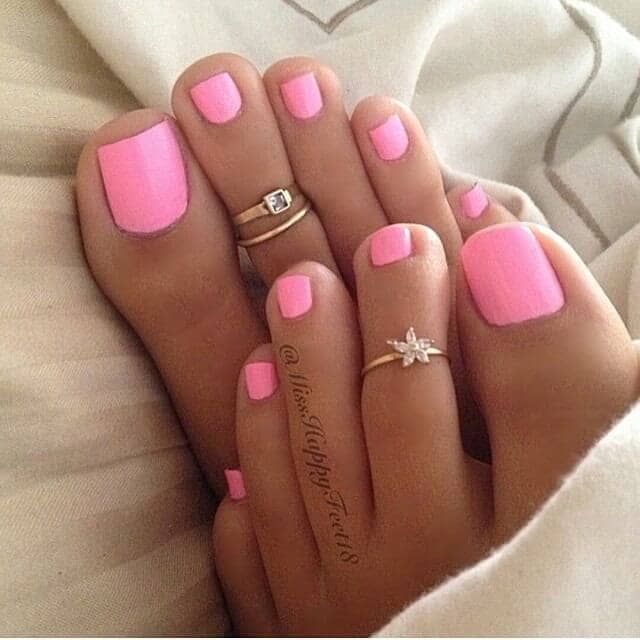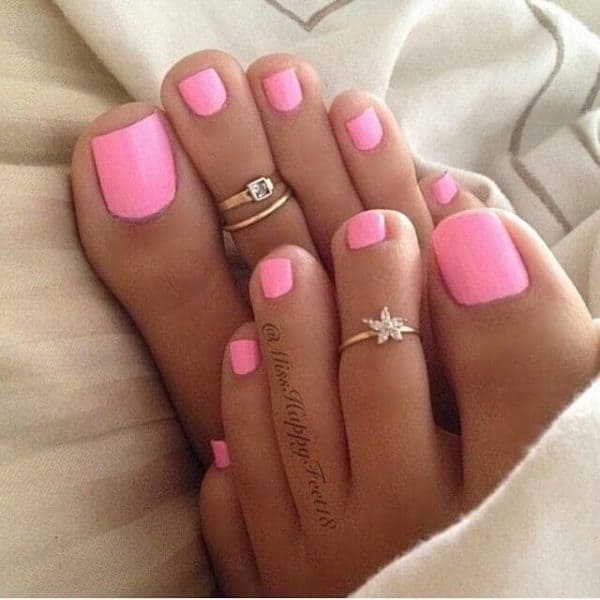 source
8. A gorgeous hand-painted design sets any pedicure apart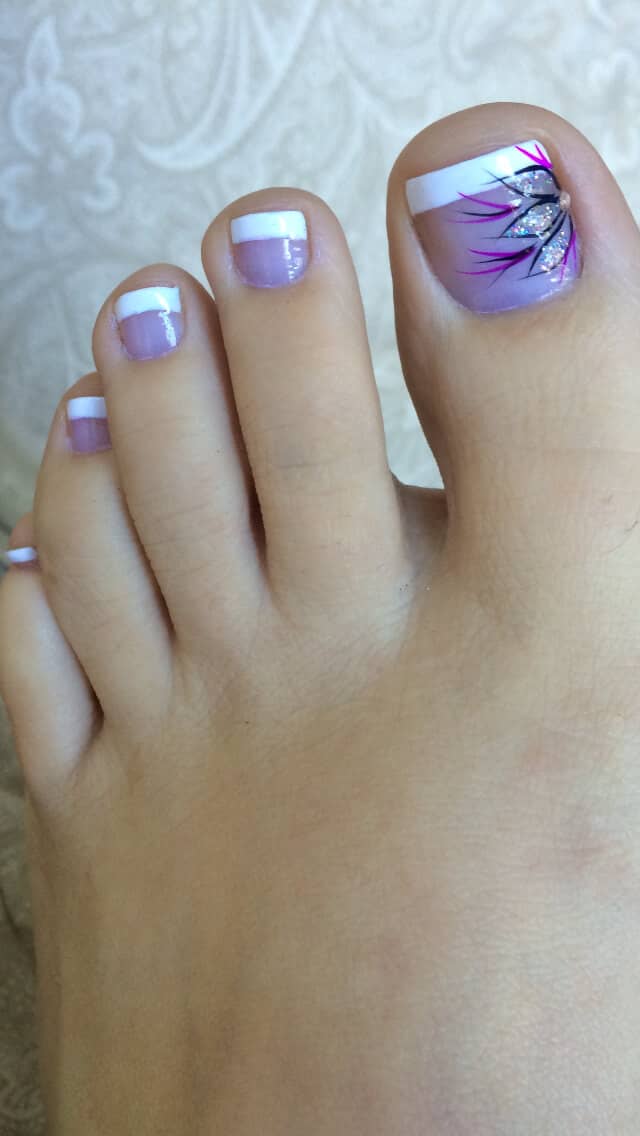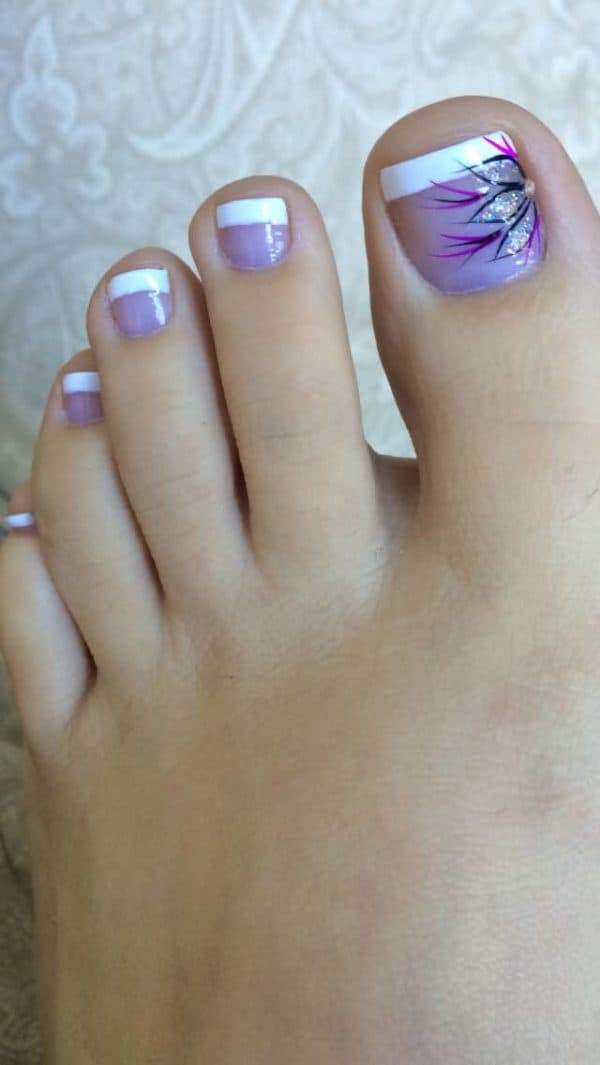 source
9.Flower Power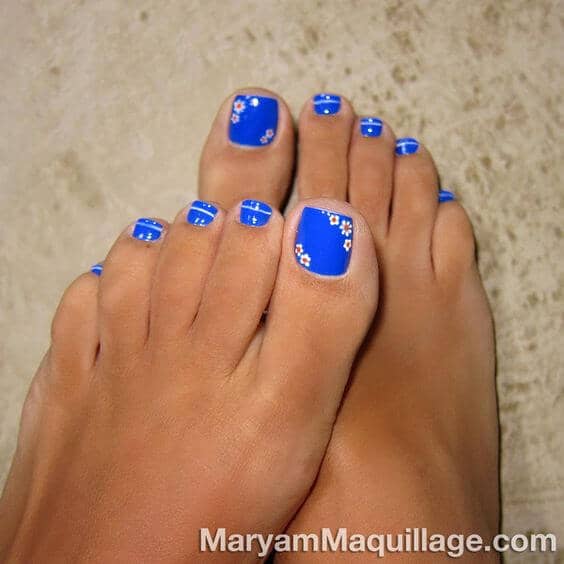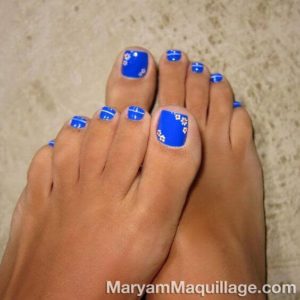 source
10. These are perfect for that backyard luau you've been planning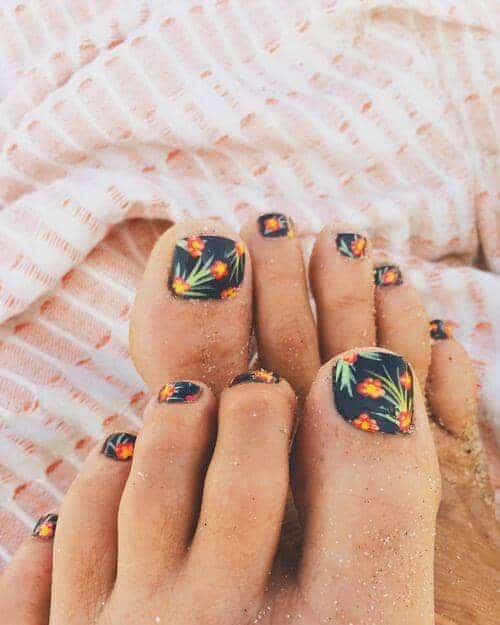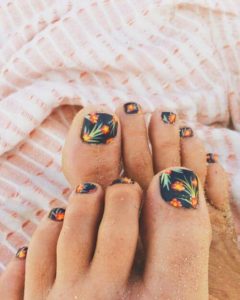 source
11.These watermelon seeds go the farthest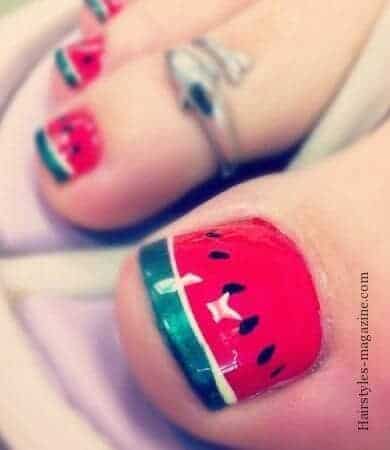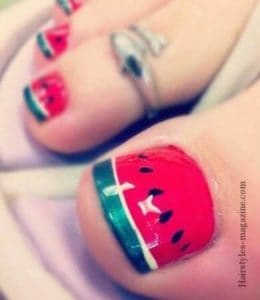 source
12. Pastels the Colors of the Summer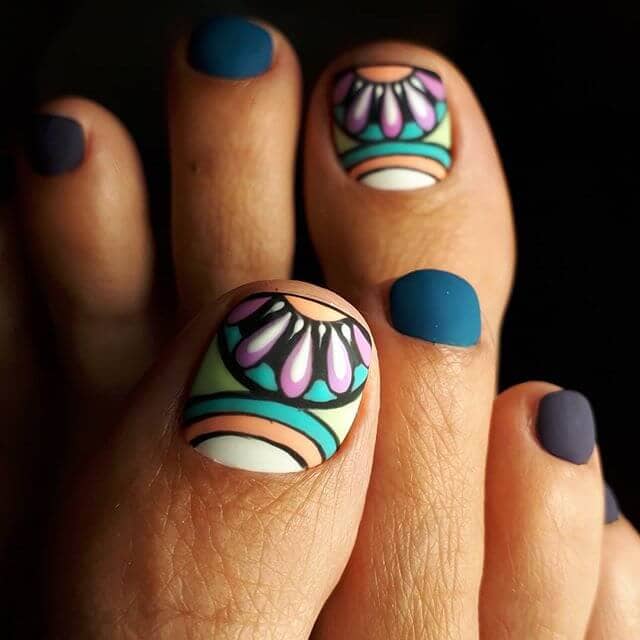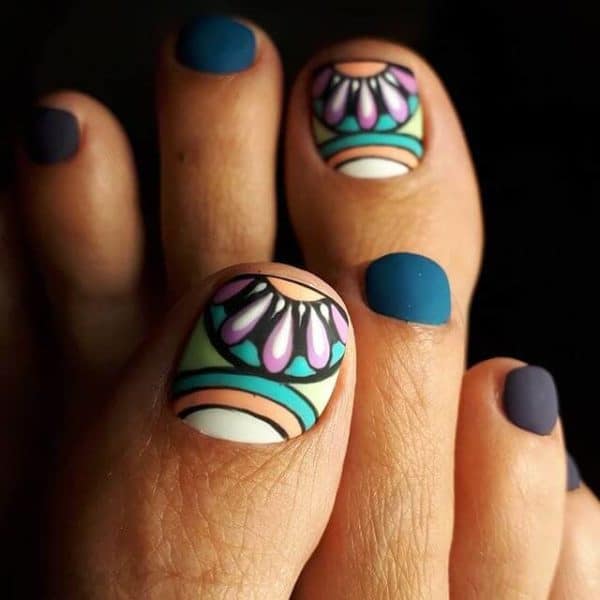 source