Acne and pimples are one of the biggest beauty enemies. They appear on the face and other body area and look very awful. A lot of teenegers are having problems with acne. But, a lot of adults, too. So in this post today, we have prepared some home remedies recipes that will help you solve this beauty problem. All the remedies are easy to be done and are 100% natural. You will love them.  They are all effective as those expensive cremas and masks that we bought from the pharmacy. Try some of them and feel the chance to have beautiful face skin.
1.Three ingredients face mask to get rid of acnes
If you have problems with acnes then you should definitely try this three ingredients mask that you can do at your own  home. The three magical ingredients are 1 egg  white, 1 teaspoon of fresh lemon juice and ½ teaspoon of honey. Mix this three ingredients and apply the mask on a clean face. Before applying the mask clean the face with warm water to open all the face skin pores. The results will be more than thrilling.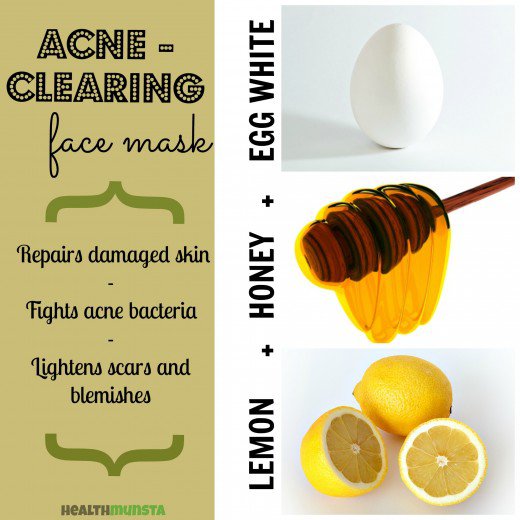 source
2.Powerful ache fighting face mask with turmeric
To fight the acnes that make you problems with your face, you could try this powerful turmeric face mask. All you will need to prepare it is 1 lemon coconut oil and turmeric powder. Add 3 tbsp of coconut oil and 2 tbsp of lemon juice in a small bowl, add the turmeric powder and mix the ingredients. Apply the mixture on your face and after 2 minutes rinse  with cool water .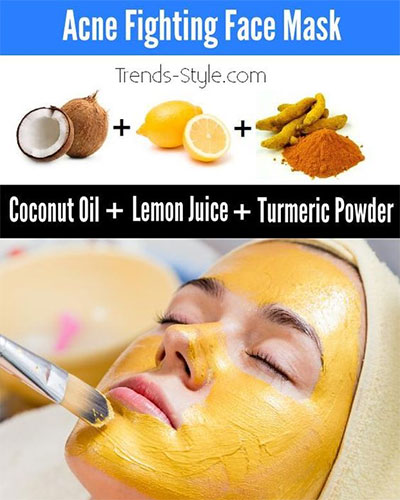 source
3.Homemade coffee anti acne mask
Did you know that you can use coffee if you want to get rid of acnes? If not , then read this recepie that shows you how to prepare it on the easiest way. Mix ¼ cup ground coffee,1/2 cup coconut oil and ¼ tbsp of cinnamon or turmeric and massage the mixture into the skin white in the shower leave it on for five minutes and then rinse it off. If you have sensitive skin use turmeric instead of cinnamon.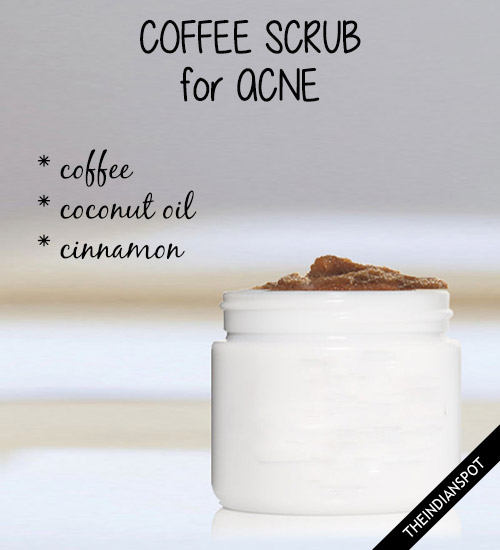 source
4.The most effective honey and cinnamon anti acne mask
If you want to solve your skin problems forever , here is the best solution for you. This honey and cinnamon mask will clear your face acne and will prevent them from forming again. All you have to do to prepare this powerful mask is 1 tbsp of baking soda, ½ tbsp of cinnamon powder and 1 tbsp of organic honey. Stir all the ingredients until it forms a thick paste and apply it on your face. Leave it act for 10- 15 minutes and then rinse it off with water. You will love the results.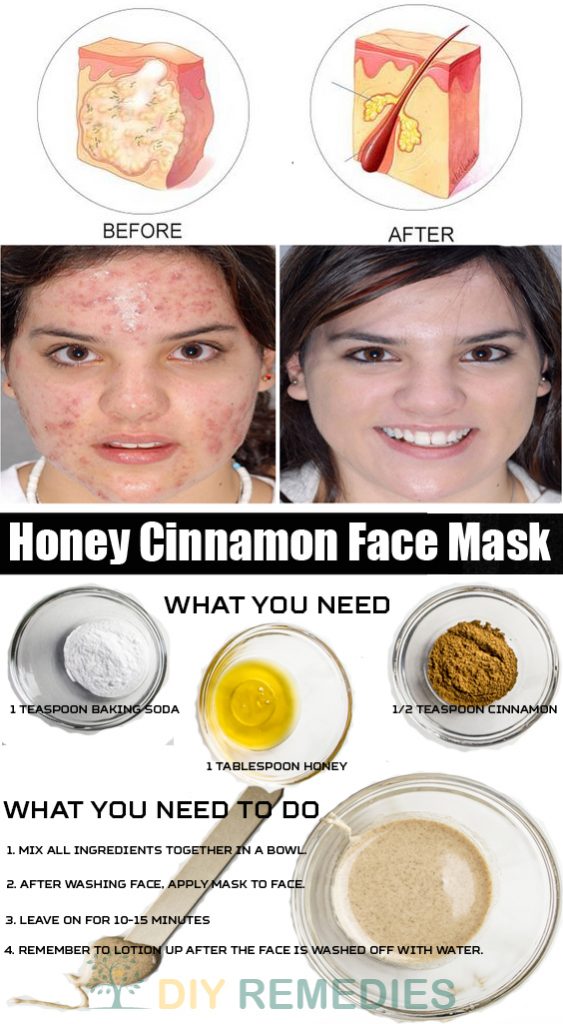 source
5.The most effective anti acne clay face mask
If you are searching for face mask that will solve your acne and pimples problems for only 15 minutes, then this bentonite clay and apple cider vinegar is perfect for you. It is easy to be done and very effective. All you have top do is to mix 1 tsp of bentonite clay and 1 tsp od apple cider vinegar and apply the mixture on your face. After 15 minutes rinse off and look in the mirror. You see the change?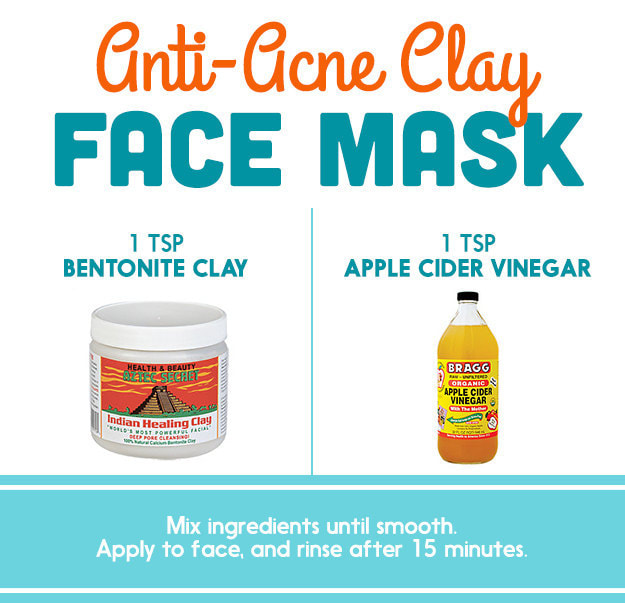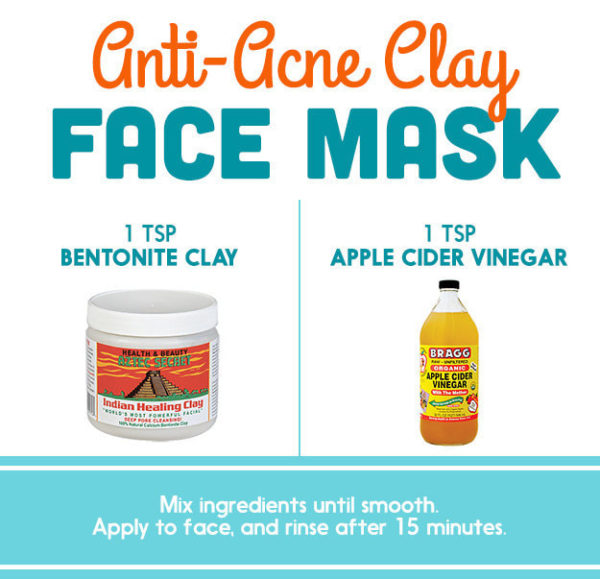 source
6. Homemade pimple clearing face mask with neem and fuller's earth
This neem and fuller's earth face mask is one of the best because it absorbs excess oil and prevents breakouts. To prepare it take a handful of neem leaves and crush them. Then add 2 tbsp of fuller's earth to it and mix these to ingredients  with coconut water. Apply the mask on your face and leave it for about 20 minutes. Then rinse it off with water. You will feed the results immediately .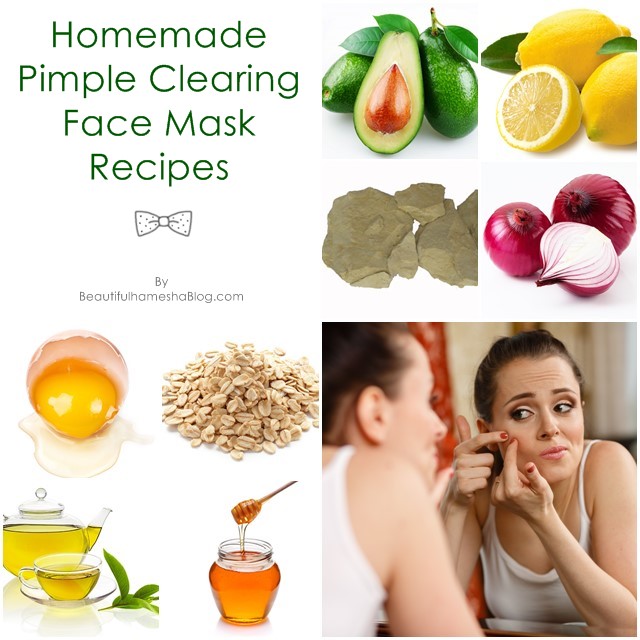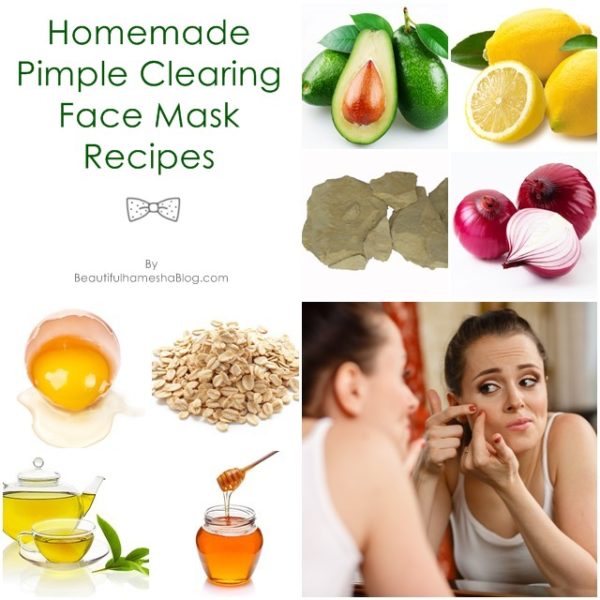 source