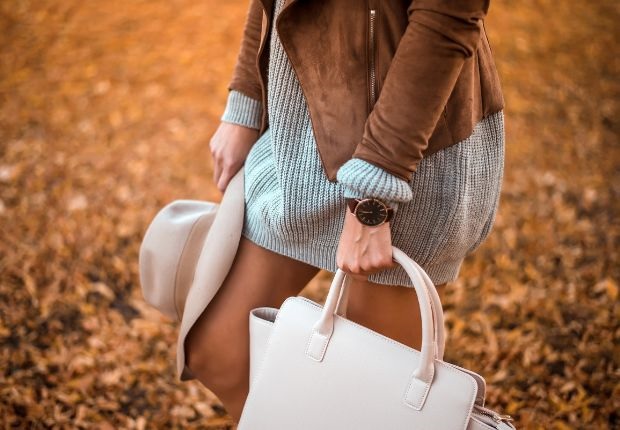 Fall is arguably the best time of year, and it comes with some stunning and cozy outfits. Check out these helpful tips for building ideal fall ensembles. 
The days are shorter, the temperatures are cooler, and the leaves are dropping. Fall is the best season of the year, but knowing how to dress can be challenging. You may have an existing fall wardrobe from last year, or maybe you're planning to start fresh; either way, you should know how to create show-stopping outfits. Dive into these tips for building stylish but casual fall outfits.
Invest in a Go-To Fall Jacket
The temperature is dropping, and you'll need an extra layer to stay warm throughout the day. With that in mind, you should invest in a go-to fall jacket. While it may be fun to choose bold-colored or patterned outerwear, opting for neutral is the best way to go since you can wear it with any outfit. Whether you pick a denim jacket, a trench coat, a leather jacket, or a plaid flannel shirt, this garment may be the most essential piece in your fall wardrobe.
Outerwear Tip
Because your fall jacket doesn't have to be nearly as warm as a winter coat, you can use this opportunity to experiment with fashion trends that may land out of your normal choices. Consider stepping outside of your comfort zone to wear bolder fall colors, fabrics, and patterns.
Mix in Your Summer Garments
Many don't think they have anything to wear during the fall months, but that's not necessarily the case. Believe it or not, you can utilize many of your summer garments during autumn. Rather than packing that adorable baby doll tank and mini dress away for the season, consider building them into your cool weather outfits with some warmer items to create fresh new looks.
For example, you could wear a tank top with your favorite jeans, a shacket, and booties for a cute, cozy ensemble. On the other hand, you could pair your favorite mini dress with fleece-lined leggings, an oversized denim jacket, and combat boots for an edgy but fun style.
Fall Is for Boots and Booties
Shoes greatly impact the overall look of your outfit, and it can be tough to determine which ones to wear in the fall. Most of the time, choosing shoes can feel like picking between comfort or fashion. However, you can never go wrong with boots or booties for cooler weather—they're definitely one of the top fall must-have essentials. Every lady needs at least one pair in her closet because they look dressy, keep your feet warm, and complement almost any outfit.
Pro Tip
You'll probably wear booties a lot this season; consider investing in a neutral pair and a pair with your favorite animal print for some variety!
Incorporate Prints or Patterns
Fashion is fun, and you should incorporate prints and patterns into your fall wardrobe. Because you'll have multiple layers to work with, you can display a stunning floral tank with neutral garments like jeans and a leather jacket. Furthermore, you can feature your comfortable plaid flannel shirt with black jeans and a neutral t-shirt.
After learning a few tips for building stylish but casual fall outfits, you're ready to take on the cooler temperatures. Knowing how to create the perfect outfit is important, and you can elevate your already stylish ensembles by learning how to choose jewelry for your outfit. Fall is the best time of all, so embrace those cozy items and layered looks.